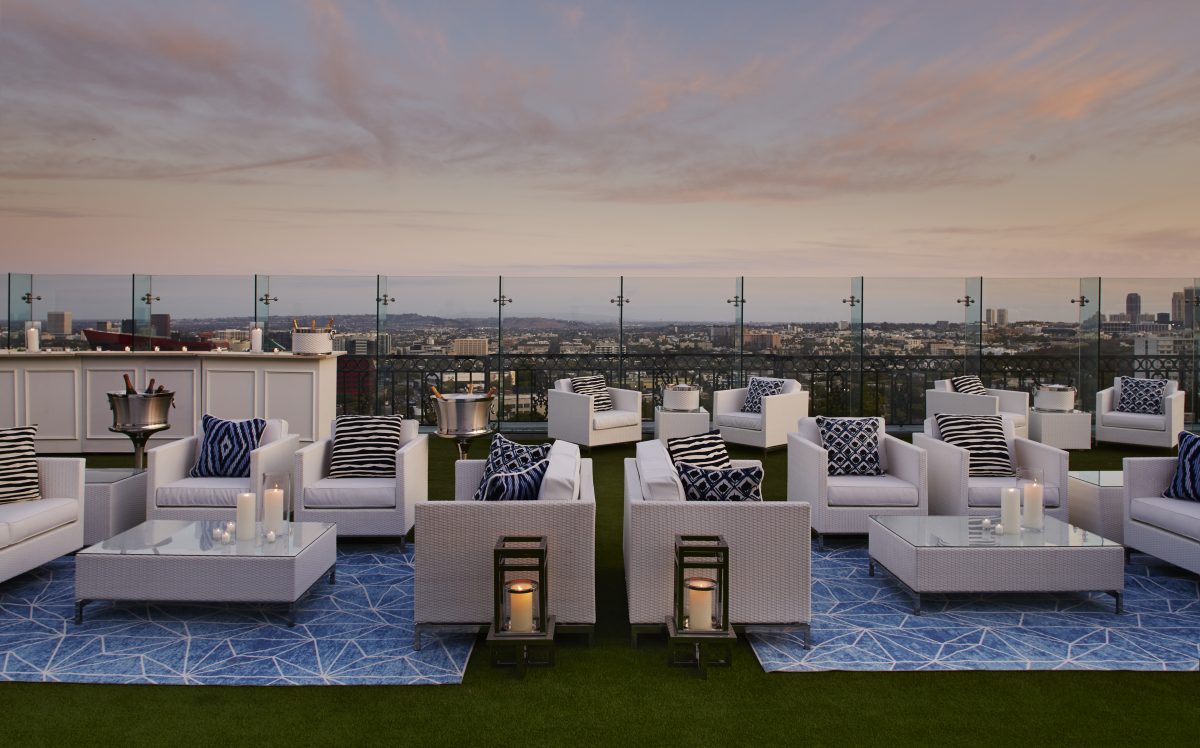 There are ample opportunities in Beverly Hills, Los Angeles and West Hollywood to see stars when you are dining out at night, but it's taken to a whole new level and has a completely different meaning and context at the glamorous yet elegant Boxwood on the Roof at The London West Hollywood at Beverly Hills. While it certainly can be cool to see an A-list icon dining at a table next to you, and it happens frequently in LA, there's something special about enjoying al fresco dining under a natural glow of stars shining high above you over the Hollywood Hills, mixed with the glowing city lights of Century City, Beverly Hills and downtown Los Angeles on one of the countless perfect nights in Southern California.
You get all that natural and organic scenic splendor at Boxwood on the Roof, and more importantly, you'll enjoy some inventive and delicious New American cuisine from the mind and kitchen of Executive Chef Anthony Keene. I recently hosted a network television host and his wife for dinner on a Saturday night, and for two-plus hours we soaked in and enjoyed all this dynamic hot spot had to offer. One advantage this restaurant has right off the top, is it's location inside The London hotel. If you thrive on feeling the energy and excitement the Sunset Strip has to offer, you get an immediate charge just entering the cool, understated property and walking through the lobby to the elevators. When you reach the rooftop restaurant, it's like the galaxy opens up. Actually, it feels like you arrive on a meticulously designed Hollywood soundstage, complete with stunning Hollywood views and scenery. Halfway through dinner, I took another panoramic view of the incredible surroundings and thought this would make a perfect location for shooting La La Land 2. I could visualize Ryan Gosling and Emma Stone's body doubles tossing and twirling themselves under the sparkling stars, because it just feels like LA up there.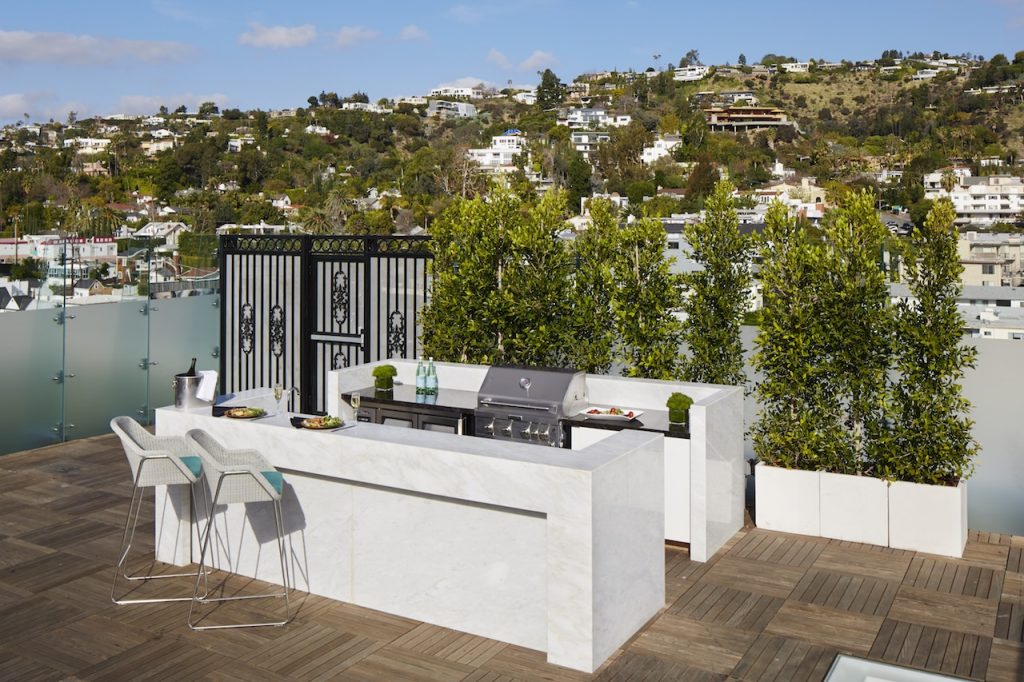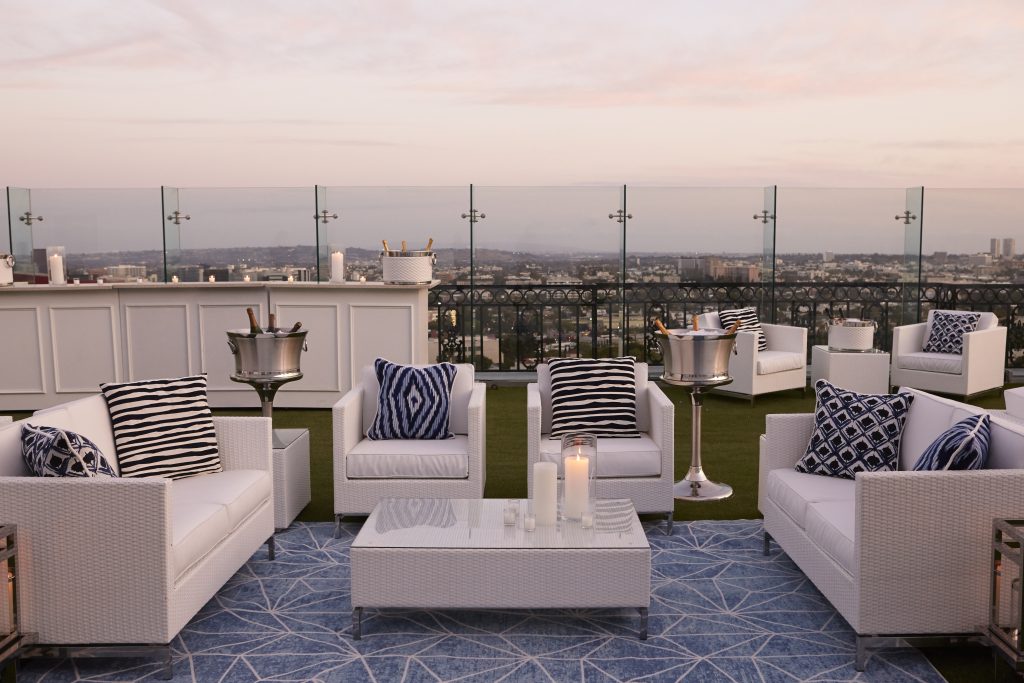 What Jetset readers will be as pleased about is the fact the dinner and service matched the surroundings. Our group of four wanted to really get a feel and taste for Chef Keen's creations, and we sampled numerous dishes off the restaurant's new menu launched for the summer of 2017. The range and diversity of choices was outstanding, with some of the new menu items that really stood out being the brown Rice Bowl with fried egg; grilled skirt steak and snap peas; Chicken Caesar served in a waffle cone; Burrata with grilled peaches, cherries, tomato and za'atar; Salmon with Meyer lemon confit and picholine olive tapenade, and Roasted Spring Beets with goat cheese fritter and yogurt dressing. An advantage of dining outdoors under the intoxicating and invigorating haze of natural starlight is you savor your meal, which allows yourself a little more time to enjoy some of the unique cocktails and desserts Boxwood on the Roof offers. Again, most palates are accommodated, and offerings include Toasted Coconut & Rum Crème Brulée; Sea Salt and Butterscotch Budino; and Chocolate & Strawberry Jam "roly-poly" with freeze-dried Strawberry Ice Cream.

The cocktail list is ambitious, imaginative and diverse, and I thought it was fantastic how they've assembled a collection of signature cocktails that are inspired by British rock bands. Cheers to the Hot Stuff (Rolling Stones, 1976) for it's creative mix of Grey Goose Le Melon, honeydew and lime. The Behind The Blue Eyes (The Who, 1964) is like summer in a glass, as it combines Stoli Blueberry with fresh mint, limes and blueberries. They also mix a nice Old Fashioned, and there's Rose all day on Tuesdays during the summer.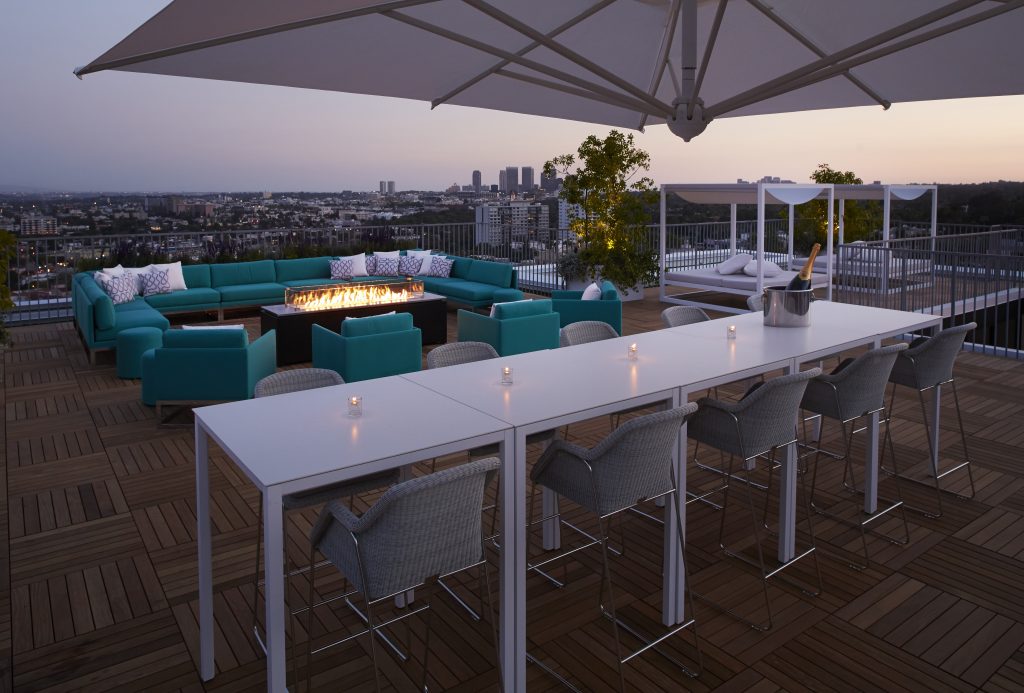 If you are looking to get a real taste of what a chic and stylish LA night looks and feels and tastes like, you'll enjoy a nighttime summer dinner at Boxwood on the Roof at The London West Hollywood at Beverly Hills. It's one of the rare spots in LA where you can enjoy a fantastic dinner and evening out while the biggest stars in the galaxy are out watching you!