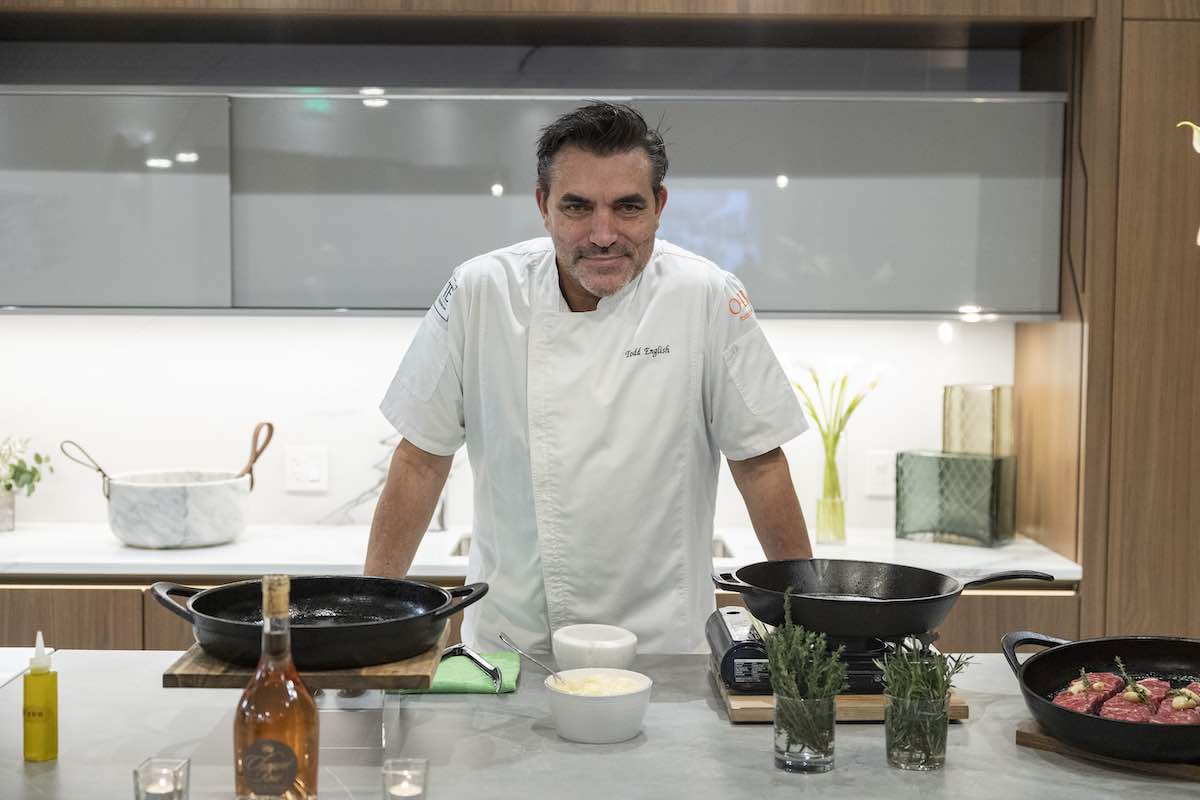 The James Beard Award-Winning Celebrity Chef to Open His First Resident-Only Restaurant
It's a beautiful night in Miami in late February as Chef Todd English arrives to host a private tasting for 150 guests at Bentley Residences, the first-ever Bentley-branded residential tower in the world. The four-time James Beard award-winning celebrity chef begins to sharpen his knives and gets ready to host a world-class Australian Wagyu beef tasting. Guests are mesmerized watching English create this memorable culinary experience in the model residence kitchen as he engages in one-on-one conversations about the widely sought-after delicacy.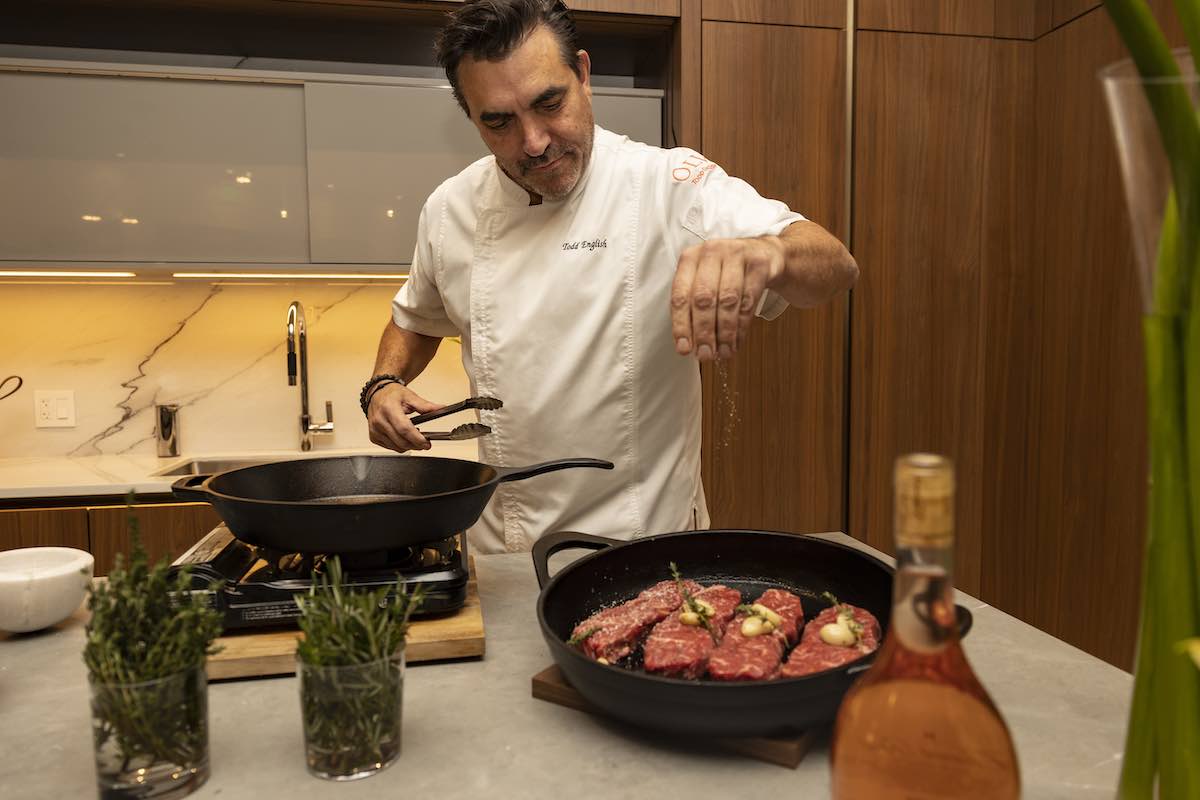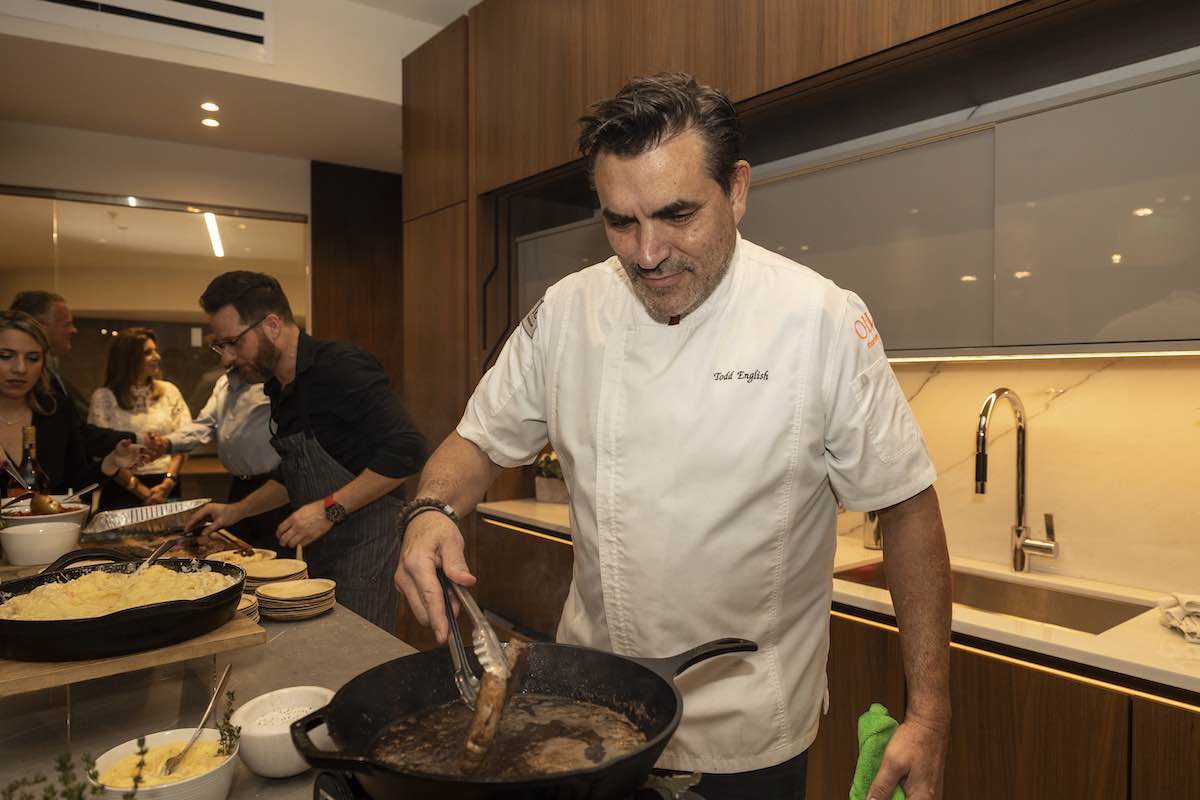 This is an exciting moment for English as the Bentley Residences have just announced his exclusive, resident-only restaurant concept for their new luxury condominium tower in Miami's Sunny Isle Beach. His role will be very hands-on as he will curate the menu and dining experience for the project's private restaurant.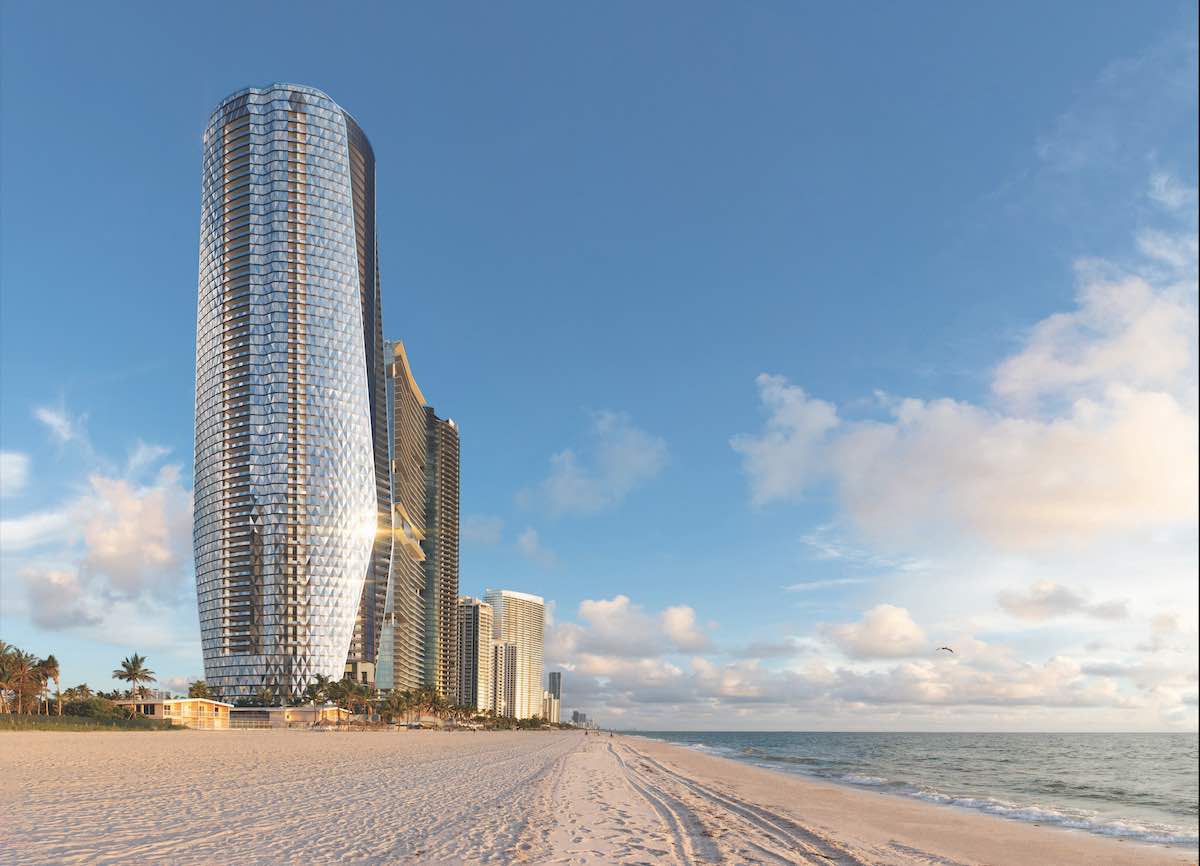 English is a highly recognized restaurateur, author and television personality best known for his current restaurants, Olives, Figs, and The Pepper Club, his Vegas outpost within The English Hotel. The new offering will benefit from his decades of experience launching some of the world's most successful concepts. Not only does he have high recognition for his food, English has also been seen on a number of television shows such as "Opening Soon," "Iron Chef," "Top Chef," "Today Show" and "Food Trip with Todd English." Additionally, he has also served as Executive Celebrity Chef for star-studded events including the Super Bowl, Fashion Week, Tony Awards and Sundance Film Festival.
English's new private restaurant for the Bentley Residences will feature fresh cuisine and offer residents a casual, yet sophisticated environment.
"Luxury is defined in many different ways, but taking solace and having more personal space in your own way is a great feature of new luxury experiences. It's like carving out your own niche. Today, the more we become automated, the more we need our own personalized space, and the resident-only restaurant is a perfect example of newly defined luxury experiences," English said.
"Bringing in the culinary expertise of a world-renowned chef such as Todd English further elevates the sense of living that we are creating for our residents," said Gil Dezer, president of Dezer Development. "Bentley Residences will deliver a coveted level of exclusivity and privacy while incorporating luxuries ordinarily found in a five-star resort, like this above-and-beyond culinary concept."
Located on the lobby level with views of the resort-style pool and exposure to the ocean, the private restaurant will be open to residents for breakfast, lunch and dinner and be available for private catering as well as poolside dining. English will personally appear at the private restaurant for select resident-only events, such as food and wine pairings and demonstrations. The menus will rotate seasonally, and a curated menu will also be available for in-residence dining.
Known for his interpretation of rustic Mediterranean cuisine, English first rose to international fame after being named "National Rising Star Chef" in 1991 by the James Beard Foundation. He applies his talent and personability to inform the dining experience and ensure a personalized touch during every meal.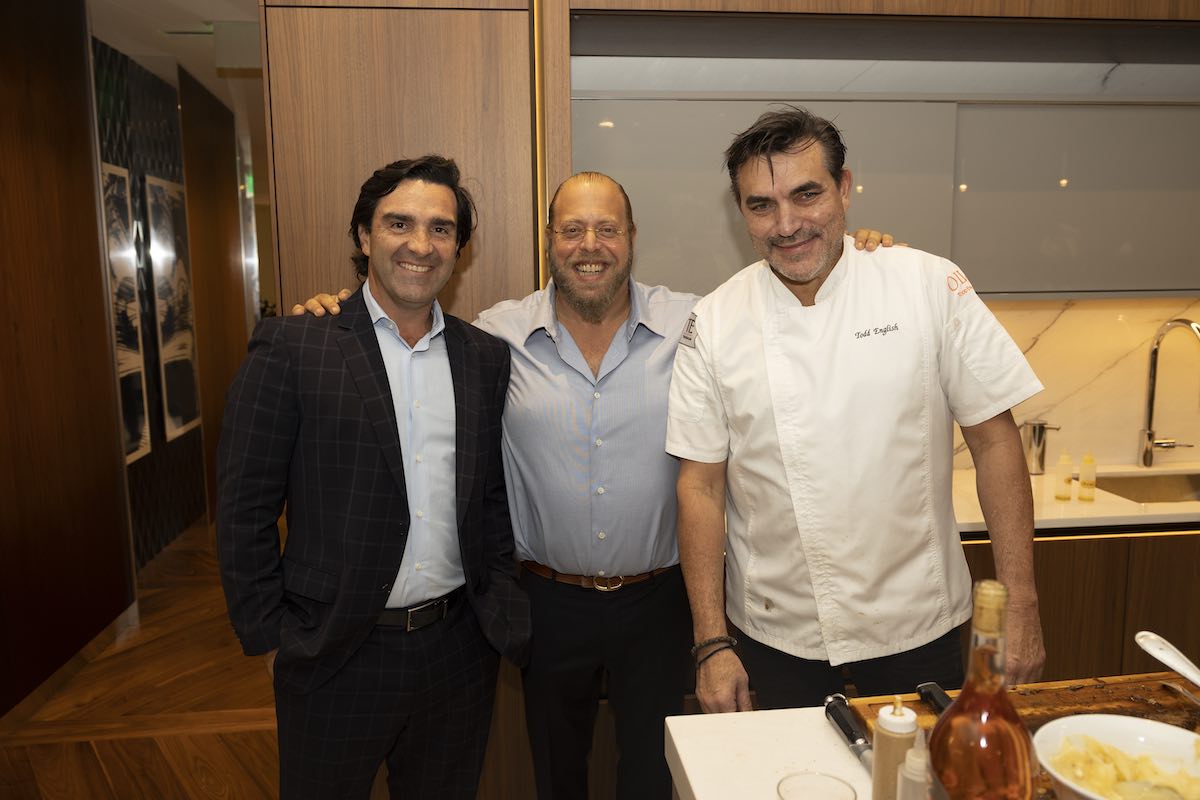 "Every aspect of Bentley Residences has been so thoughtfully designed to perfection and I'm incredibly honored for this opportunity to partner with Gil Dezer and further elevate the luxurious lifestyle through unique culinary creations for residents," English said. "We're excited to provide a curated experience with rotating seasonal menus that will make dining at Bentley Residences a joy for residents and their guests."
Boasting interiors by Bentley Motors, this private culinary experience will be one-of-a-kind, only to be enjoyed by the residents and their guests. Many of the fabrics and materials incorporated into the design of the dining spaces were inspired by high-end luxury Bentley vehicles, creating a connection and link to the prestigious automobile brand. For example, the high-gloss flooring is a nod to Bentley's signature diamond patterning, which will also be featured on the exterior architecture of the building. The interiors of the private restaurant combine a dark color palette and bold finishes for an upscale moody aesthetic. Forest green backlit banquettes create a sense of privacy within the room, and dramatic louvers cladding the walls give the space an air of drama. Ample bar seating will also be available for a more relaxed and casual dining experience.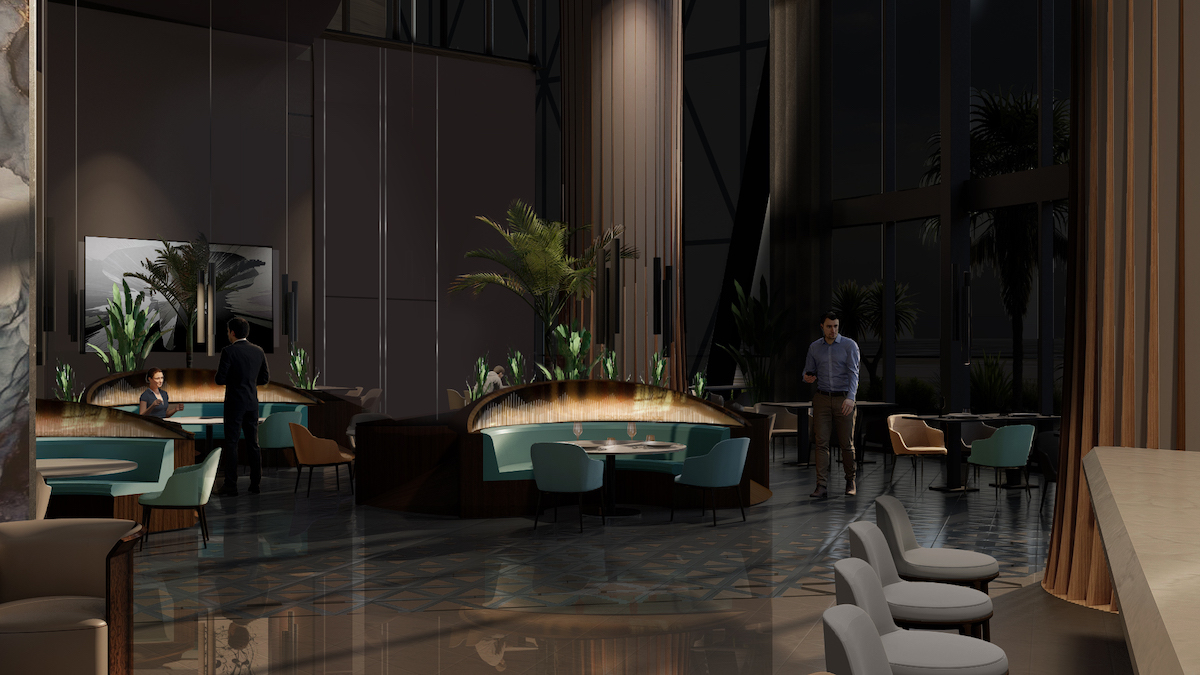 In addition to the resident-only restaurant, Bentley Residences will offer 20,000 square feet of exclusive amenities across the span of three levels. These amenities include a whiskey and cigar lounge, wellness and revitalization spa, cinema and oceanfront beauty salon. Among the most unique amenities is the car elevator, named "The Dezervator," which is designed to transport residents' vehicles from the ground floor up to the privacy of their own homes, all without having to get out of the car. The Dezervator, along with the glass-ensconced garage, will allow residents to keep their prized cars in pristine condition and on display in their living rooms.
Situated at 18401 Collins Ave, the 62-story building in Miami's Sunny Isles Beach neighborhood will feature 216 luxury condominiums priced from $5.25 million. Residences will offer sweeping views of the Atlantic Ocean and Intracoastal, expansive outdoor terrace space and state-of-the-art Gaggenau appliances throughout the kitchen. Construction will begin in 2023 and the tower is expected to be completed in 2026.
For more information on Bentley Residences or to schedule a sales gallery visit, please visit Bentleyresidencesmiami.com, call 305-BENTLEY, or email [email protected].