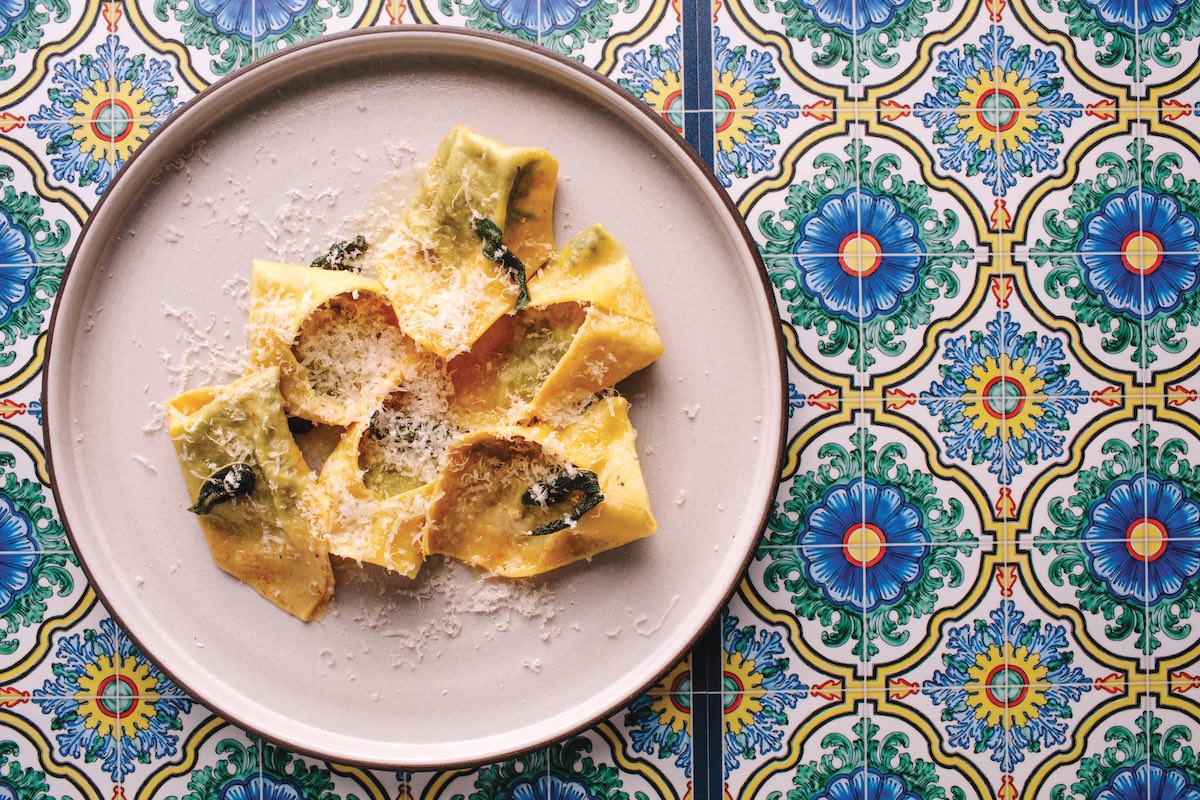 It has been a difficult time for restauranteurs, having to make real-world adjustments at every turn. Many have met a hard reality. Others have defied the odds and are able to continue to do what they most love: feed people and give them an unforgettable experience. These world-class chefs believe in delivering the highest quality cuisine, wine, service, and ambiance in an elegant, refined, romantic setting. Each of their destination restaurants draw guests, locally and abroad, to either forget about or celebrate something that is happening in their lives. These culinary legends draw on their own travels when curating menus and designing aesthetics. What do they all have in common? They are the ultimate hosts who are committed to elevating the dining experience and feeding the soul with their cuisine, hospitality, and aesthetics. They share a love of food, a dedication to their craft, and a commitment to safety. Each of their restaurants transport you to another time and place if only for a few hours. The following chefs and sommeliers have reached legend status.
Chef Tony Mantuano & Hospitality Expert Cathy Mantuano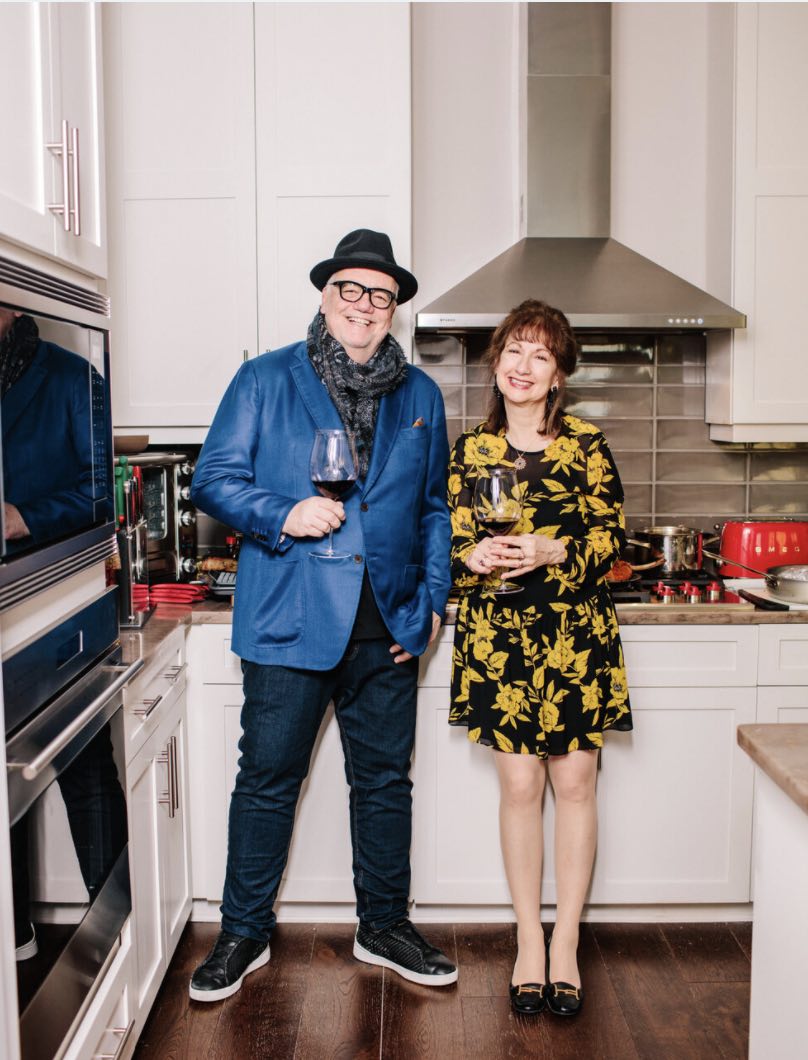 The Nashville food scene recently got an upgrade with a luxury edge when James Beard Award-winning and Michelin-starred Chef Tony Mantuano and celebrated wine and hospitality expert Cathy Mantuano, joined The Joseph, a Luxury Collection Hotel, as food and beverage partners with the Pizzuti Companies. Prior to putting down roots in Nashville, Tony was the founding chef/partner of Chicago's iconic Italian restaurant, Spiaggia, where Cathy ran its revered wine program.
The Mantuanos direct the culinary experience at The Joseph where three distinct restaurants carry an overarching sensation of refined warmth and comfort, with a welcoming that is synonymous with Italian hospitality. Yolan, The Joseph's signature restaurant, is 'Nashville's love letter to Italy' as it marries the Mantuano's Italian influences with the Nashville culture, bringing friendly reception, high standards, classic, simple ingredients, and local produce to light. When constructing the menu, Tony said, "We decided that we wanted to do classical Italian, with a slightly elevated plating design. The pastas honor the Roman culture; the antipastos are creative. Then, for the main course, we have a wood-burning oven for a perfectly cooked steak or piece of fish." The lavish dining room features modern décor, contemporary art, a temperature-controlled display case that houses nine 80-pound wheels of Parmigiano-Reggiano, and a wine wall that holds 600 bottles, each of which is carefully curated. Cathy continuously explores the modern viticulture in Italy, where she's seeing more organic biodynamic sites and more artistically labeled bottles. Denim, inspired by Italy's casual cafés, is a hip indoor-outdoor rooftop lounge with panoramic views, a lively bar, pool deck, and ambient music. It is laidback luxury with an American Mediterranean-inspired menu. Four Walls, expected to open this fall, is sort of a dive bar but in a more sophisticated manner. It's cozy and Nashville-familiar; an intimate cocktail bar that channels the guys and gals of classic country music.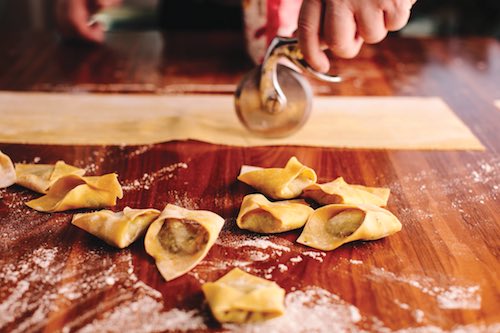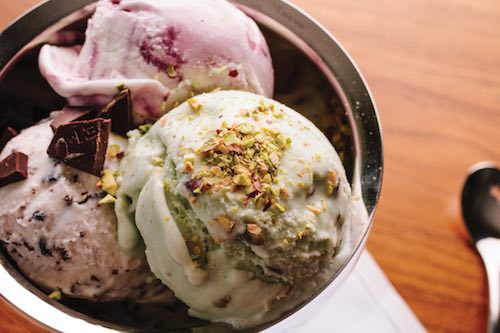 When I spoke with the easygoing (yet passionate) culinary leaders, they expressed great enthusiasm in their role of setting a fresh path for a new hospitality landscape by bringing their authentic Italian cuisine to a place best known for biscuits and BBQ. "Now, there is an element that is raising the ceiling. Nashville has been anxious for fine dining and luxury hotels to arrive to the downtown area." And here they are.
Chef Scott Conant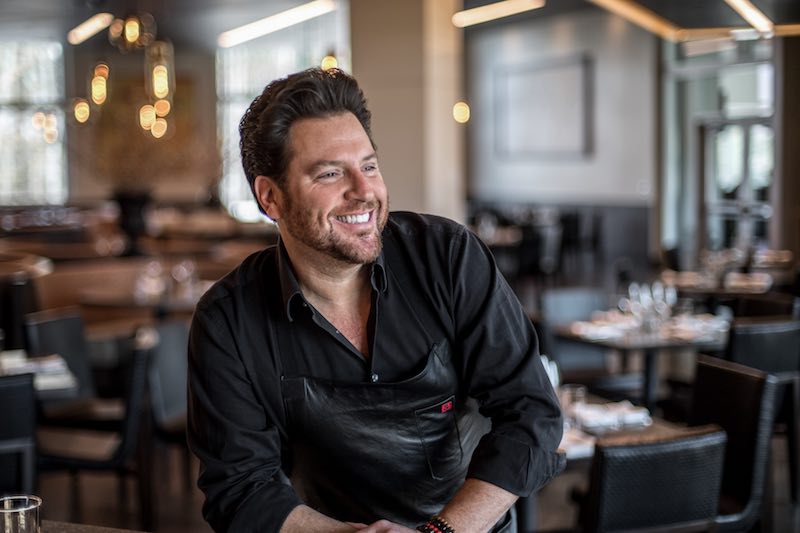 Honesty, integrity, soul: the holy trinity that defines each aspect of James Beard Award-winning Chef Scott Conant's brand, restaurant sensibility, and life in general. "I think these are the most important pillars of cooking and they speak to other aspects of restaurants, as well. I like to carry them with me in life, not just cooking, but also my interactions with people." In this light, he said, "There are four things to a restaurant that I think resonate with guests when it comes to those three pillars: service, food (a follow-up to the service experience), mood of the restaurant, and overall aesthetics. If you get this right, then you have the start of a winning combination."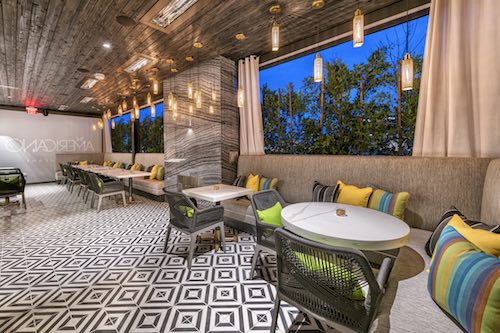 When speaking with the television personality and distinguished restaurateur, he emits a hip and tailored yet bold and approachable vibe, the same sense you get when entering one of his three restaurants. Cellaio Steak, located in NY's Catskills, is more of a traditional Italian steakhouse with a robust wine list; at Mora Italian in Phoenix, Conant takes a contemporary approach to Italian cooking; The Americano in Scottsdale is a swanky Euro-style dining experience that is "modern in approach and Italian in spirit."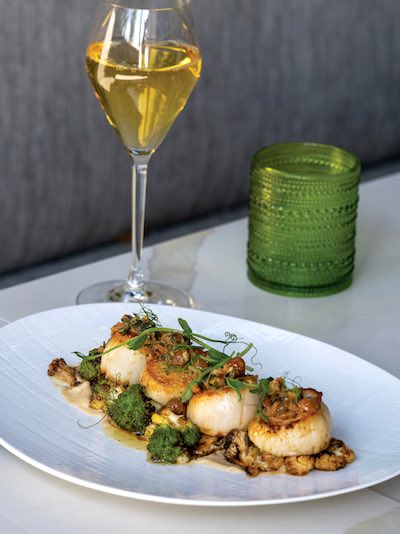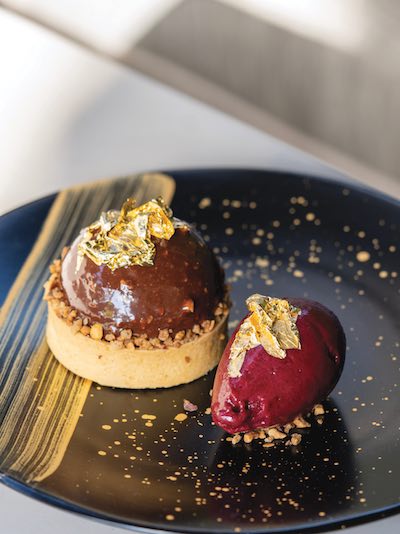 Conant's enduring entrepreneurial spirit has taken him from chef de partie in his teenage years to chef de cuisine in his 20s and to owner of two of NYC's beloved restaurants, L'Impero and Alto, thereafter. But that was just the start. With inherent talent, Conant continues to bring his visions to life through restaurant and menu design as well as through his Sprezza line of cooking and pantry essentials, his three published cookbooks, his Sprezzatura magazine, and his private label, SC Wines.
Chef Lisa Dahl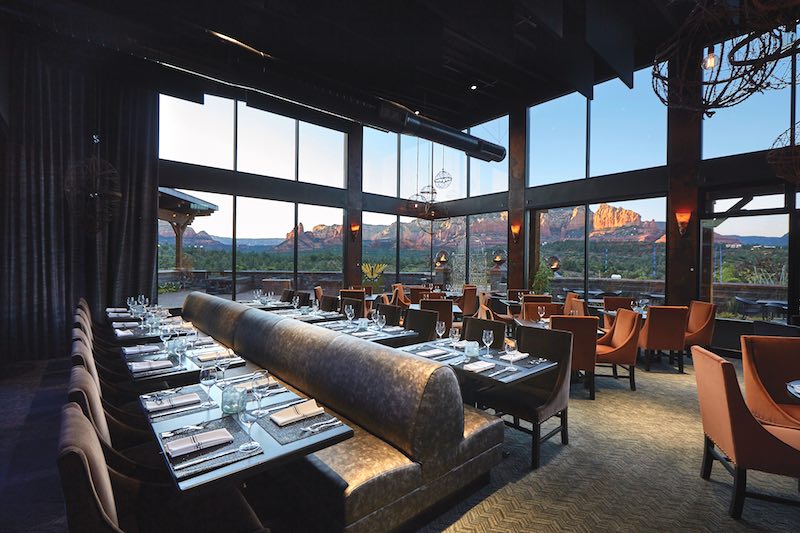 Executive owner, restaurant designer, trailblazer, goddess … Chef Lisa Dahl is pure magic. From the moment you step into any of her five Sedona restaurants, you are greeted with an ethereal feeling that wraps its arms around you and ushers you into a new realm, if only for a few hours. Each restaurant has a personality its own, but they have one guiding force: Chef Dahl's commitment to elevate the dining experience and feed the soul through her food, décor, hospitality, and son, Justin's, inspiring, healing, and everlasting spirit.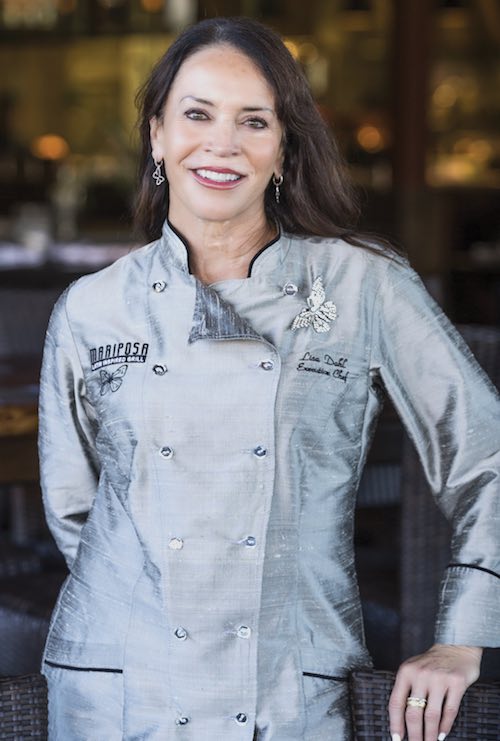 Since pioneering the culinary scene 25 years ago with her first restaurant, Dahl & Di Luca Ristorante Italiano, she continues to be recognized and awarded for bringing certain joie de vivre to the spiritual town. At Dahl & Di Luca, romance is always in the air. The ambiance is sophisticated yet comforting, and the cuisine is consistently delectable. No matter how many times you visit, you will be floating when you leave. Cucina Rustica features an Italian-Mediterranean menu and transports you to an ancient villa in Tuscany. It is a special place that is authentically Old World. Mariposa, with South American-inspired cuisine, is a spectacular fine-dining experience that will make you gasp upon entry at the sheer grandeur of the space and its stunning views. "The message of the artful restaurant is to showcase Mother Earth and the gratitude of nature as a form of healing." Pisa Lisa, a wood-fired authentic pizzeria, is Dahl's less civilized, wild, robust place where rock & roll rules the roost. An offspring of Pisa Lisa is in the works that acts as a prototype for scalability in other markets, affording the opportunity for investors. Butterfly Burger is her newest concept that puts you in a dark, sultry, Manhattan-style lounge. The bar is sexy, the décor is couture, and the food is next-level delicious. My thoughts when dining at each restaurant? There is no place I'd rather be in this moment, and I can't wait to come back.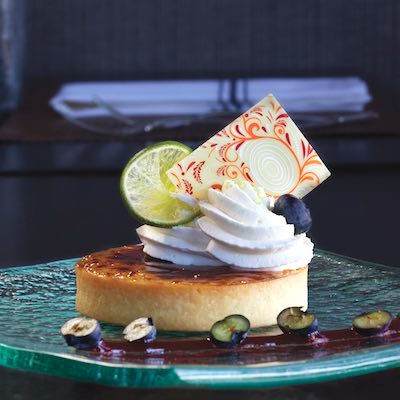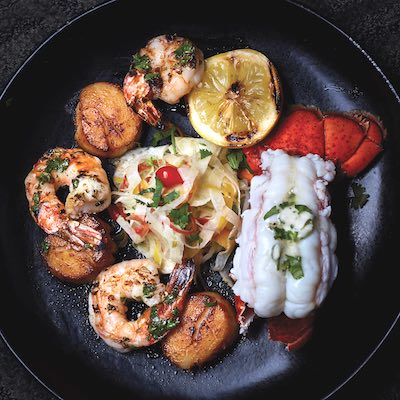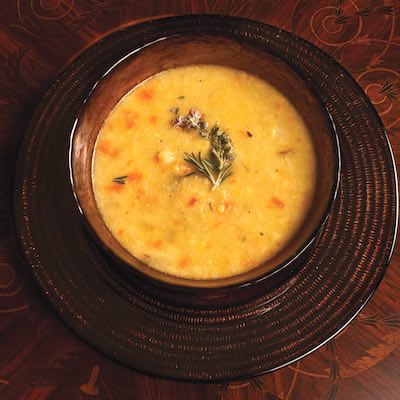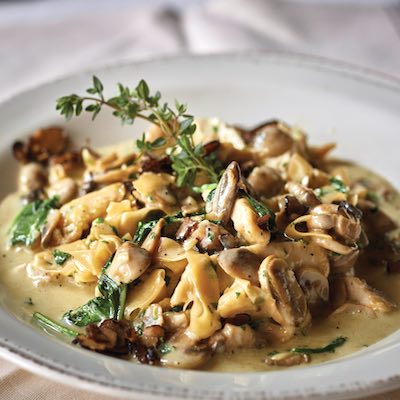 Up for a quick getaway? Fly into Sedona Airport (KSEZ) and first visit Pisa Lisa for a casual bite. Next, get fancy, and head out to one of Dahl Restaurant Group's fine-dining experiences. Day 2: Hit Butterfly Burger on the way out.
Chef Matt Carter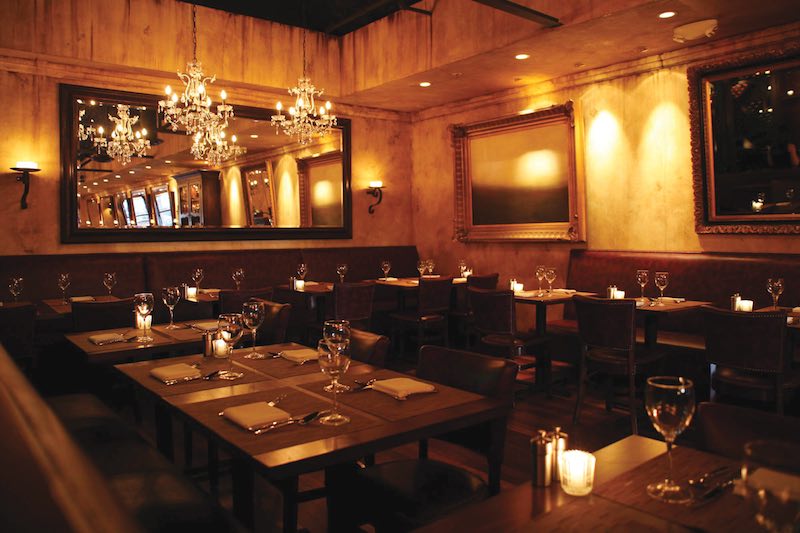 Chef Matt Carter is one of Scottsdale's most recognized and respected restauranteurs. With an unstoppable drive to elevate the Arizona food scene, he draws on his own travels to bring cuisine and design aesthetics from around the world to the Phoenix area. Since the birth of his first restaurant, Zinc Bistro, 20 years ago, Carter has set out to transport guests to far-off places through multiple venues that offer differing dining experiences.
Zinc whisks you off to a Parisian café where you might unwind in a garden terrace nibbling on le charcuterie and fromage while sipping a flute of champagne. The Mission draws on Carter's travels across Spain, Central Mexico, and South America. "It started out with the 'pork tacos' or 'Mexican food' concept, but I wanted to expand my horizons to other Latin countries like Cuba and Dominican Republic. That was the direction for the food, and it transferred over to the design." With two locations, guests can experience Old World influences combined with modern elegance while enjoying an array of tacos, hand-pressed tortillas, a famed tableside guac, and other specialty Latin-inspired cuisine and cocktails. Fat Ox features a modern twist on Italian food. "I always pictured my Italian restaurant to have a little bit of what I love about all aspects of the country: the flashiness of Milan where I imagine Ferraris and big Gucci bags, the rugged mountains of Tuscany where I picture steaks and rosemary and big red wines, and the south of Rome because it shares similarities with American Southwest flavors and terrain." Every aspect of each restaurant is done with artistry and intension.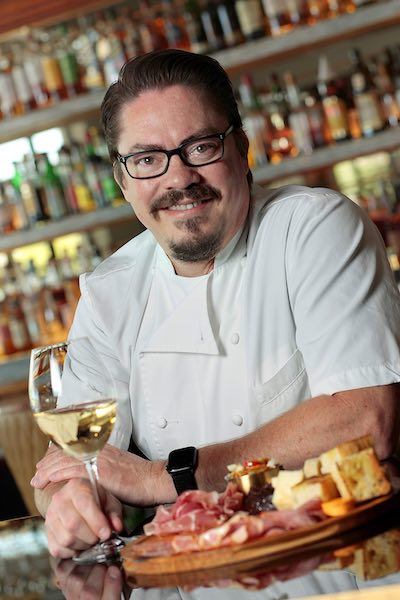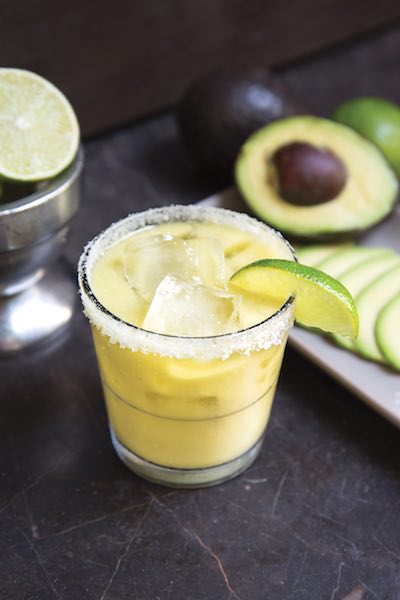 What's next for the world-class chef? Perhaps a sandwich shop, a bakery that focuses on laminated dough, a simple taco shop, Matt Carter's Great Arizona Restaurant, and opening current concepts in other states. Stay tuned for more on these possibilities.
Chef Mauro Colagreco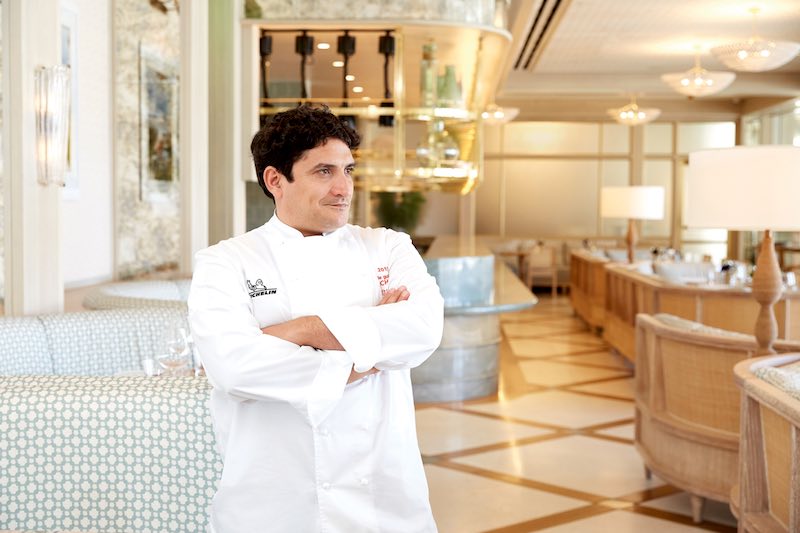 Highly awarded and regarded Chef Mauro Colagreco was chosen by his two and three Michelin-starred peers as the best of the best in the annual 'Le 100 Chefs 2020' ranking which is touted as a real 'barometer' of gastronomy. Further, the Argentine-Italian culinary export's first restaurant, Mirazur, in Menton on the Cote D'Azur, was recently awarded three Michelin stars and tops the list of the 'World's 50 Best Restaurant Awards 2019.' Colagreco has a multitude of restaurants located in France, Argentina, China, Palm Beach, and his newest, CÔTE by Mauro Colagreco, in Bangkok. He also owns a vintage bread bakery in Menton. One of his newest and most illustrious dining experiences is Florie's at the Four Seasons Resort Palm Beach in Florida. Colagreco brings his Mediterranean spirit, multicultural background, and international vision to the restaurant.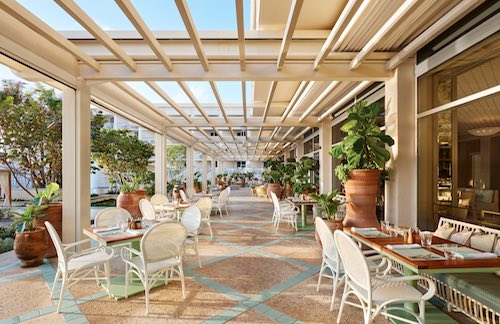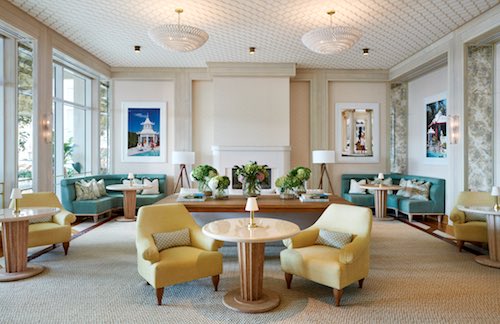 "Palm Beach is an ideal place for me with all of its similarities to my home in the South of France including the environment, the sun, and the sea." Florie's chef de cuisine, Nino La Spina, previously led the kitchen at Colagreco's GrandCoeur brasserie and served as sous chef at Mirazur. The Florie's menu is inspired by Colagreco's own garden as it presents earth-conscious offerings that incorporate flowers, plants, and herbs both local to Florida and native to his home in the French Riviera. The culinary experience is centered around live-fire cooking as the chef favors a stone hearth oven, yakitori grill, and an à la broche spit-roasting technique. Colagreco's cooking philosophy is rooted in using the freshest hand-chosen ingredients that are prepared closest to their pure form and presented naturally. Florie's is Colagreco's first restaurant in the U.S. The Four Seasons Resort Palm Beach is the only 5-star, 5-diamond hotel on the island and is part of The Palm Beaches in Southeast Florida — known as 'America's First Resort Destination.'