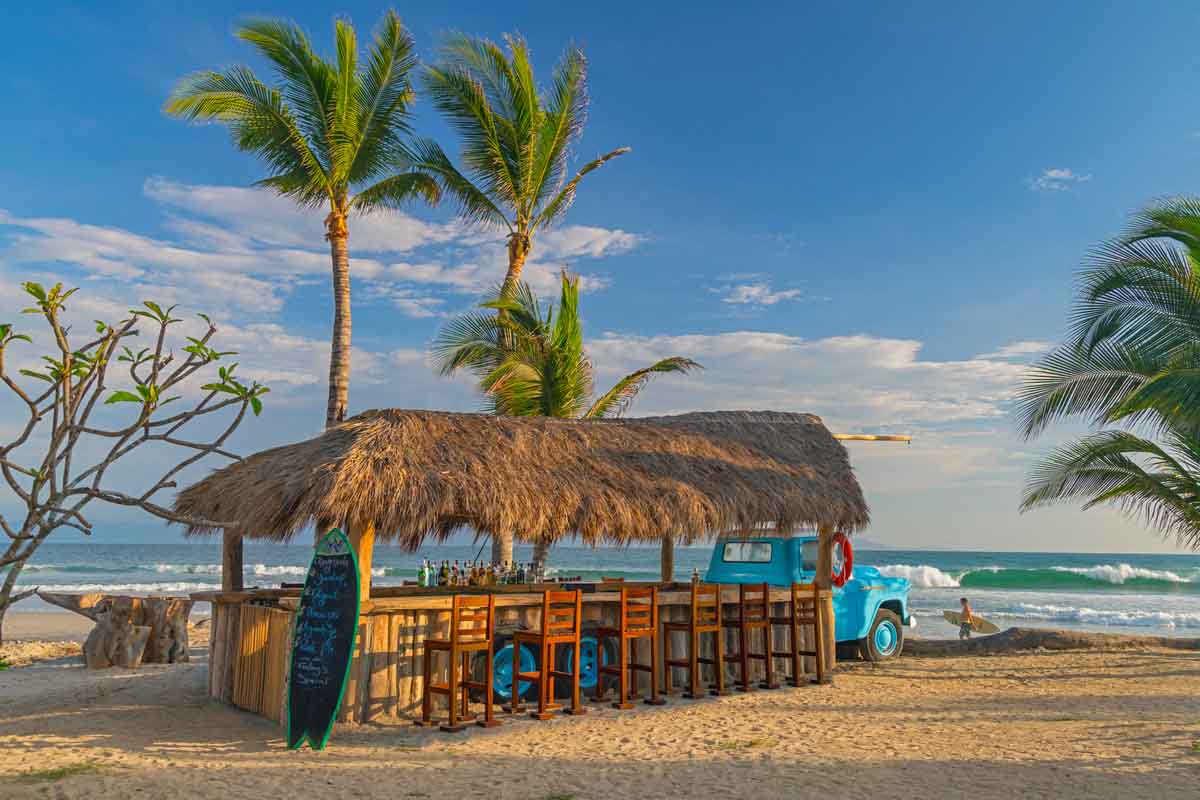 Giving foodies a culinary thrill ride, Thompson Zihuatanejo, W Punta de Mita and Chef Roberto Alcocer's Malva in Valle de Guadalupe are a must-visit for travelers passionate to explore evolving and robust food scenes. Each stop along this Pacific coastal route offers up illuminating histories behind the cuisine, while multi-menu explorations awaken your taste buds to a new world of flavors. Let's take a closer look at what's marinating south of the border. 
Farthest south, Thompson Zihuatanejo creates the perfect atmosphere for Pacific Coast chic with a laid-back Mexican ambiance, with inspirational sunsets glistening across a gorgeous bay and soft waves and tropical breezes as your soundtrack. HAO is the ideal place to sample Thompson Zihuatanejo's finest offerings. A cool breeze wafts the tantalizing aroma of the carnivorous feast before we could see it. Turning the corner onto the beach, we're greeted by the sight of flames and smoke kissing searing steaks. A simple metal frame supporting an assortment of meats and beautiful vegetables hung from strings and hooks over the coals. Chef Alessio Butti coaxes flavor from a seriously slow cook of what would soon be dinner for hours by the time I walked from my stylish room at the Thompson Zihuatanejo to HAO on the beach.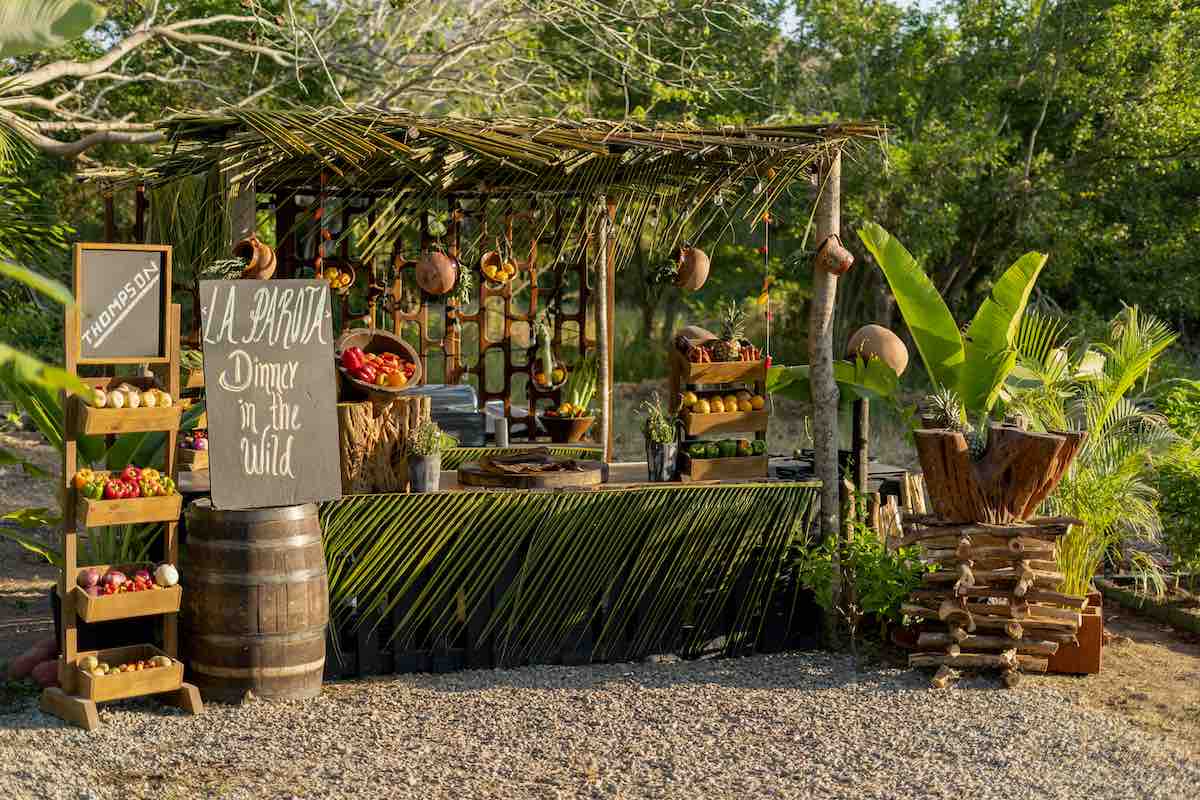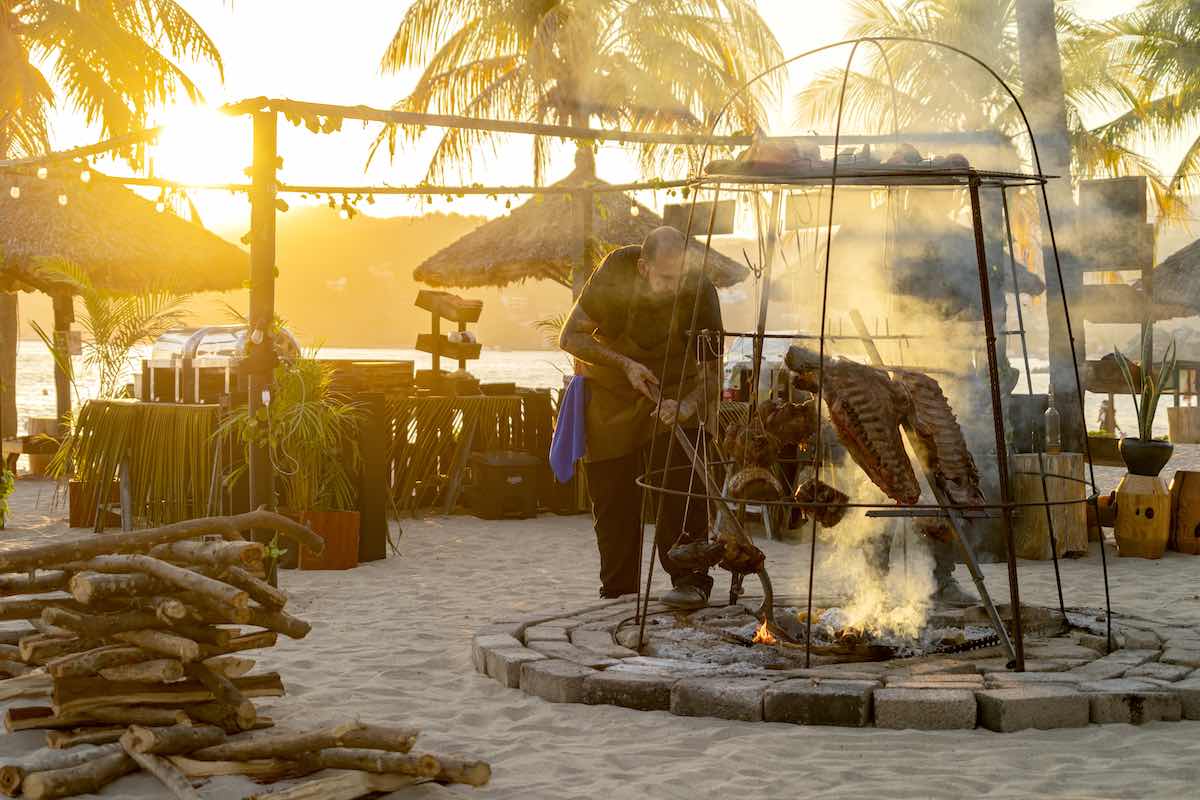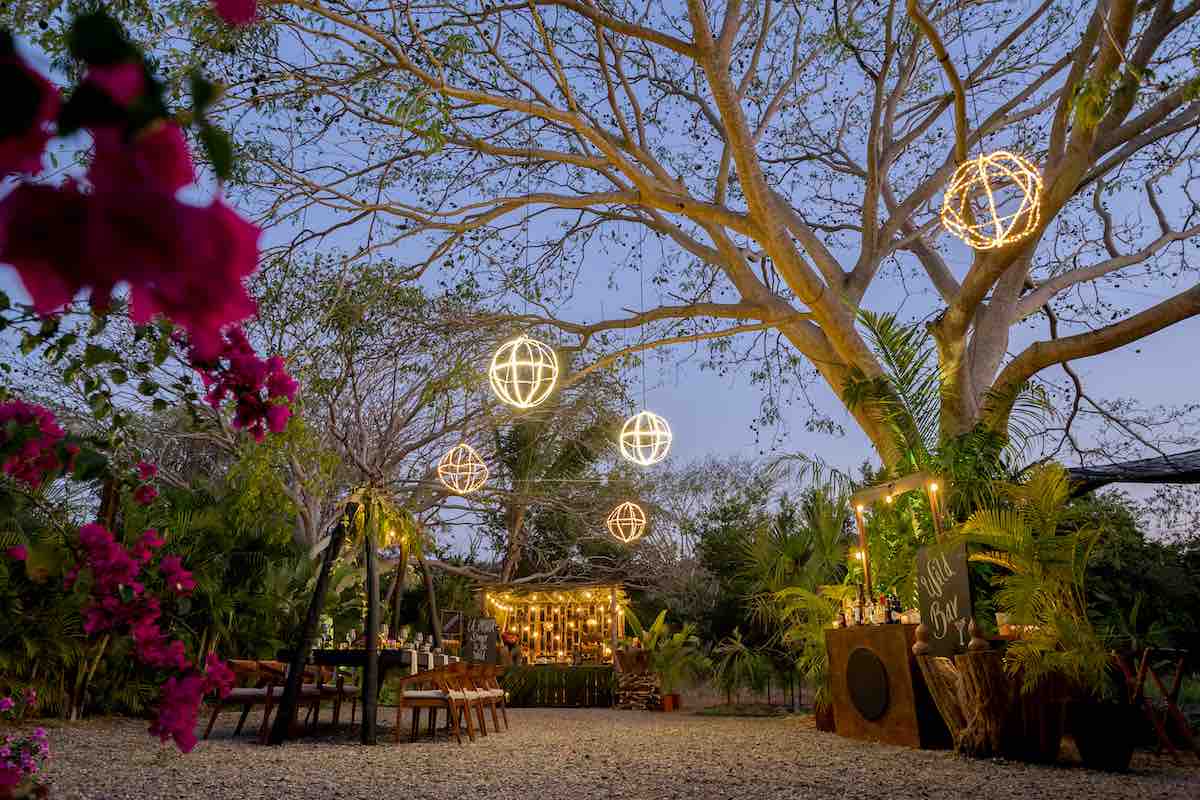 On special "fire pit" nights, where proteins are ritualistically seared over live flame by Chef Butti, food is designed to be shared. Communal tables brim with conviviality as platters range from melt-in-your-mouth meat with chilhuacle to juicy chunks of charred cauliflower topped spiced with fragrant cumin. Warm fresh churros garnished with sugar, a touch of salt, and melted craft chocolate appear as if by magic whether you're in the pool or as a breakfast service "parting gift". Go all in and have two, there's lots of time to work it off on fishing excursions to catch healthier fare.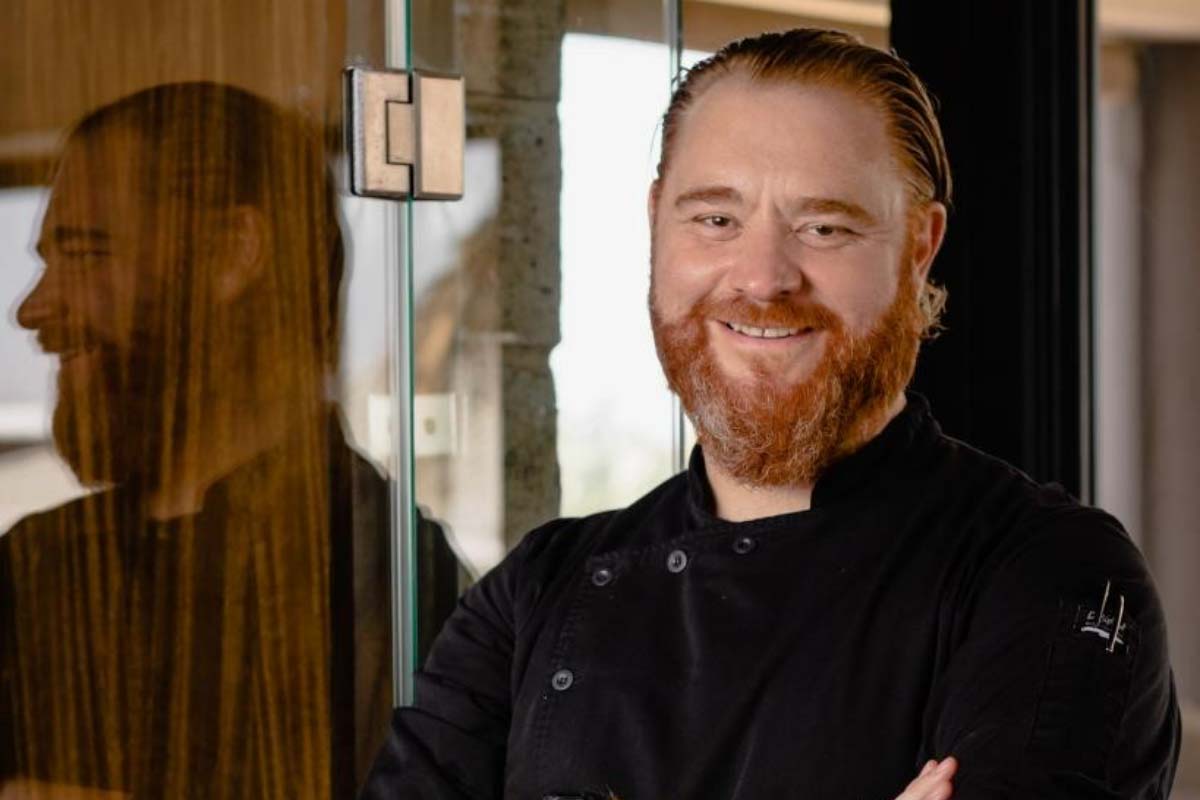 Waking up at the crack of dawn to fish with Chef Butti is a treat, as this is one of the richest ports on the coast of Mexico for trophy fishing. Back at the Thompson's Ceniza restaurant, Butti cut through the tuna's tough skin like butter while sharing technical secrets of his trade. I mashed roasted tomatoes, tomatillos, habaneros, salt and garlic together in a large molcajete. The salsa is vivid and appetizing, it must be the fire roasted tomato that no one bothers to do back home. On the grill, split spiny lobster transcends into succulent sweetness with a dosing of mezcal. A whole snapper wrapped in a banana leaf and cooked on the coals gives flawless texture. Sipping spicy margaritas in the sun while cooking your morning catch? It doesn't get better than this. 
Butti is originally from Italy but moved to Mexico  in 2010. He began his career in Europe in 1996 where he learned from renowned chefs. In Italy, he worked in top-rated spots, notably the Michelin-star restaurant "Il Don Giovanni" di Ferrara run by Chef Pier Luigi Di Diego. Alessio specialized in pastry at the prestigious "Valrhona" school, directed by Chef Gianluca Fusto in France, Tain-l'Hermitage. Zihuatanejo is in Guerrero, the state bordering Oaxaca to the north, and locals here take food sincerely seriously. Thompson Hotels took over the 56 room property from Viceroy and reopened in 2018. Revel in two restaurants, three sparkling pools (two adults-only), a tennis court, delightful and well-staffed spa, and plenty of picturesque areas for weddings. It's built a reputation for barefoot luxury, sweet seclusion, and, importantly, unique culinary experiences.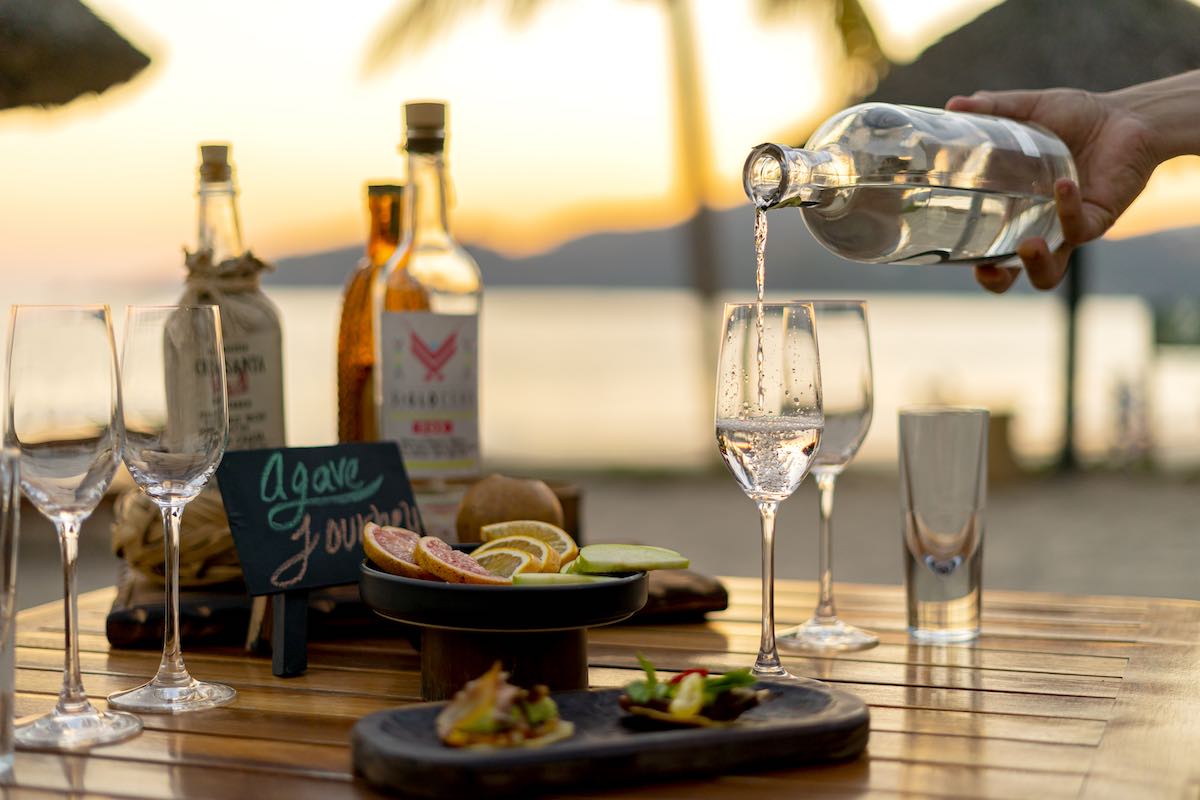 While Thompson Zihuatanejo's cuisine is for the most part fire-kissed, carnal and rustic, W Punta de Mita appeals to the "let's take a picture of the plate first" crowd. The culinary offerings here have grown exorbitantly in recent years, both in the sheer number of options and in quality. Once upon a time, Four Seasons' Dos Catrinas was the only game in town for luxurious dining. These days, W's MESA1, is the top table in the region. We walk through a jungle to a bridge submerged in water with only a few revealed stepping stones. On the other side, a massive, magnificent "parota" tree trunk table seats only one party, up to twelve people, once a night in the middle of a spring-fed lake. Talk about a siren song of exclusivity. Choose between three menus, or we recommend allowing Executive Chef Alejandra Sanchez to prepare a mix of the three–the poultry-based "Air", the seafood-based "Water", and the meat-based "Land". The elaborate, seven-course tasting feast at MESA1 sets the standard with culinary offerings that captivate even the most demanding palates and continue to reinvent themselves season after season. It's immediately clear W Punta de Mita is a hotspot where creative food is central.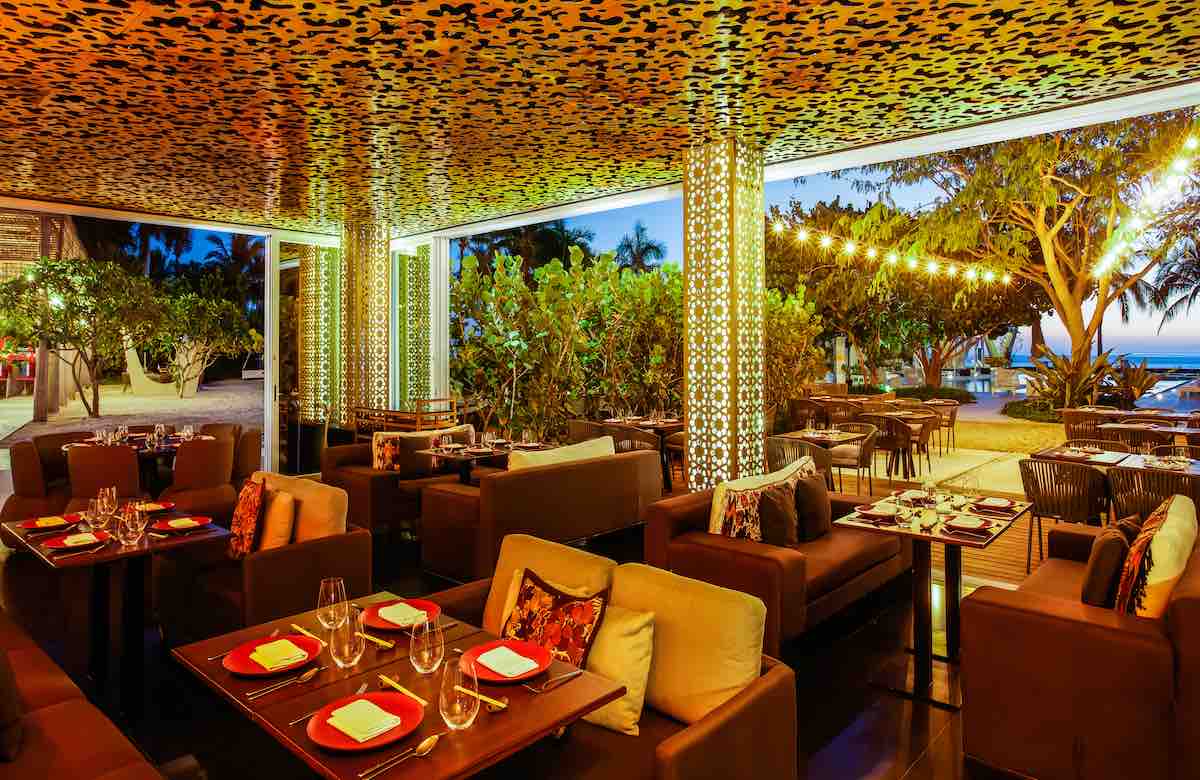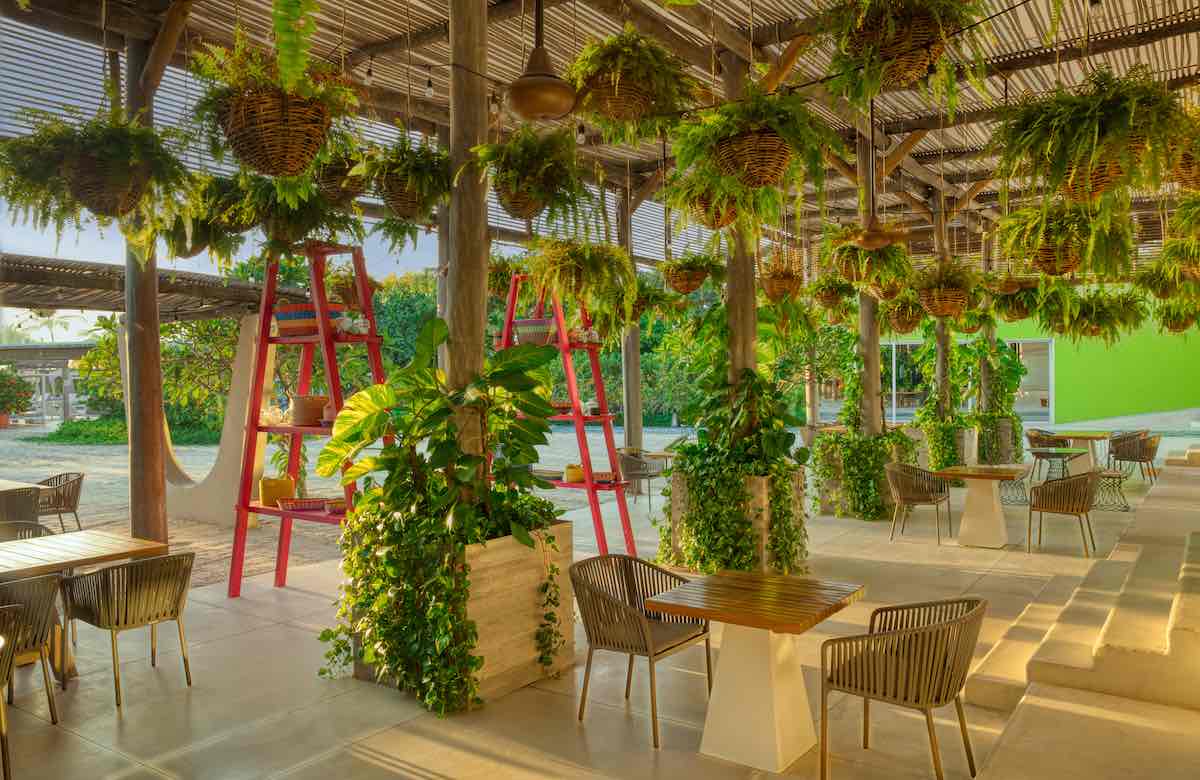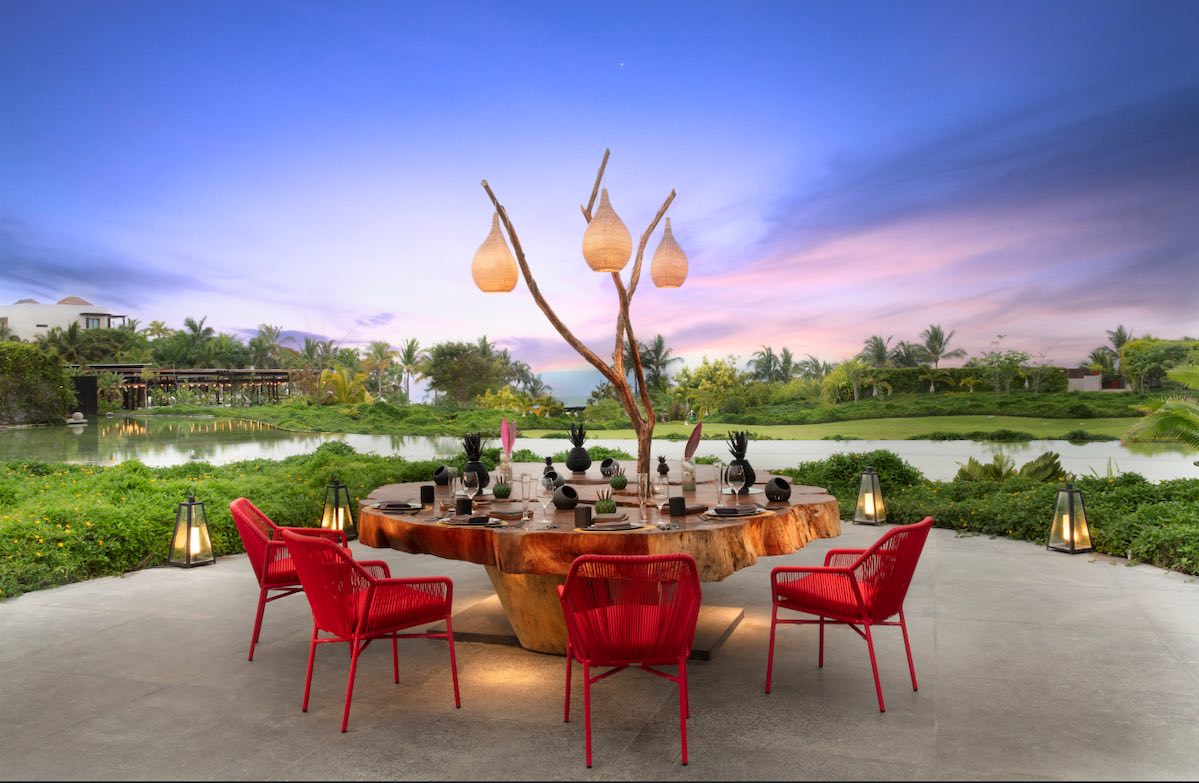 W's specialty restaurant Spice Market Beach is truly one of the gems of the brand, a Pan-Asian oasis with a tropical twist inspired by Chef Jean-Georges Vongerichten's travels. The Chevicheria, located on the beach serving signature ceviche and craft beers from a converted 1950s Chevrolet 3800 truck may just be my favorite spot on the whole property.  
W Punta De Mita is inspired by the local bohemian surf culture found throughout the area. Steeped in historical and social context, you'll find vivid handcrafts with ancient roots brought to life throughout the hotel's luxurious and stylish villas, buzzing bars and restaurants. Upon arrival, guests are greeted with an oversized 9-foot Huichol statue, while a bright blue and green mosaic "Camino Huichol" walkway, stretching close to 460 feet, acts as a path guiding guests through communal areas of the hotel onto the center walkway of the WET deck, finally jutting out over the beach for that Insta-worthy ocean view. This W offers a selection of 119 stylishly designed guest villas and suites. All villas and suites feature private balconies or patios (some with plunge pools) artisanal Mexican tiled floors and headboards fashioned from either surfboards or punctured tin by local artists.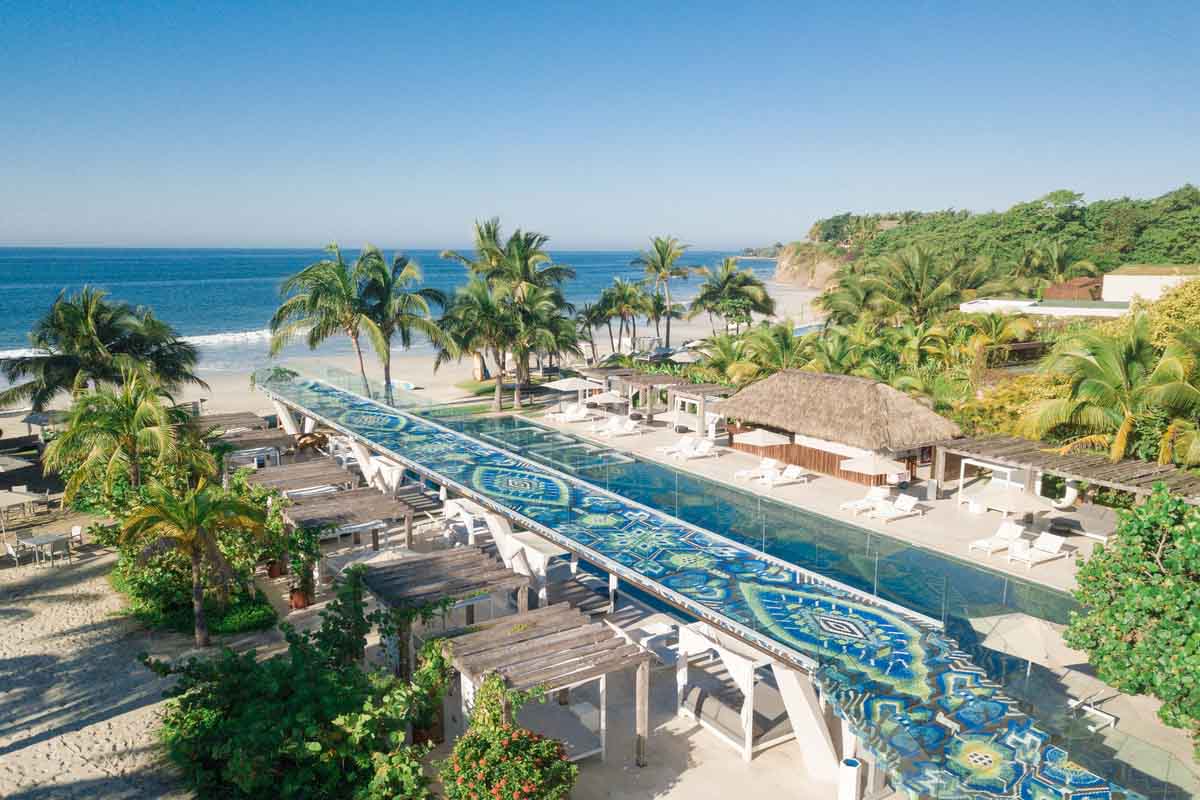 The W's 4,000 square foot AWAY Spa is the top offering aside from culinary, it's a drool-worthy experience at every turn–from design to rousing from your custom facial. The hydrotherapy circuit is a junglescape of hedonistic pools that massage every part of your body, even before you submit to your bliss appointment. W Punta de Mita is also a music lover's day dream. The party vibe feels Burning Man, but all grown up–think honeymooners and chic couples with young children.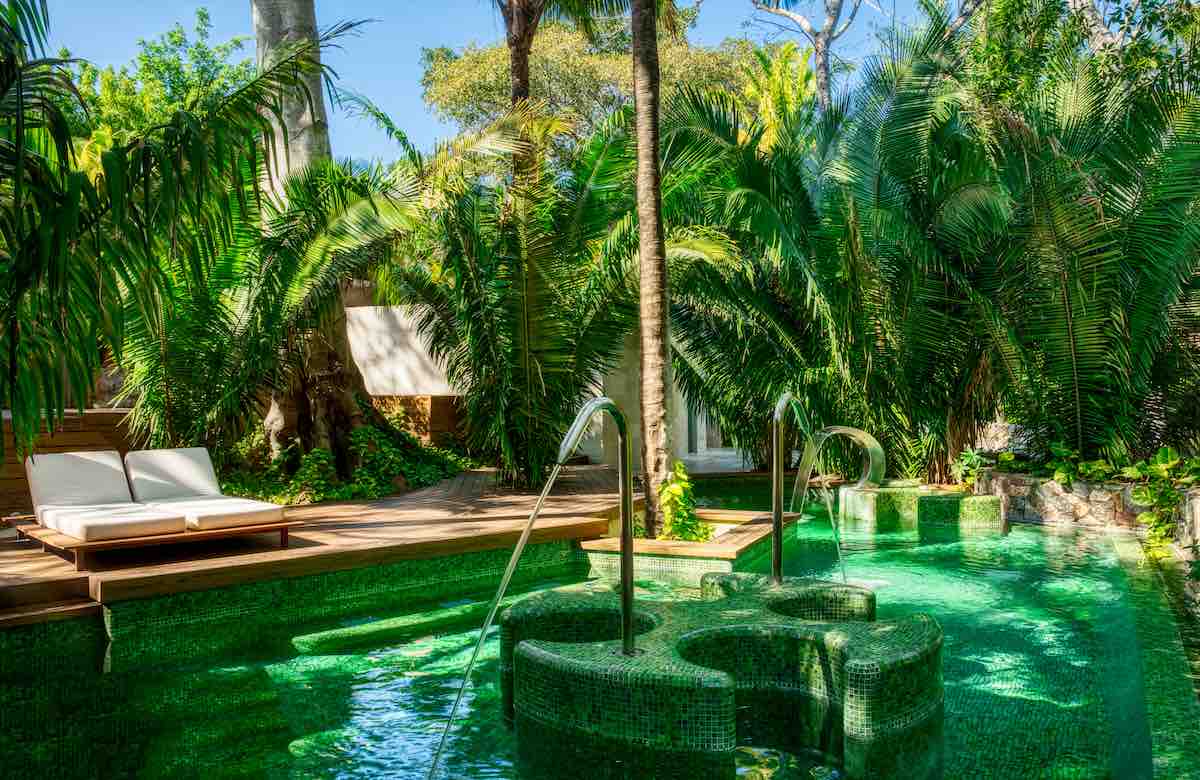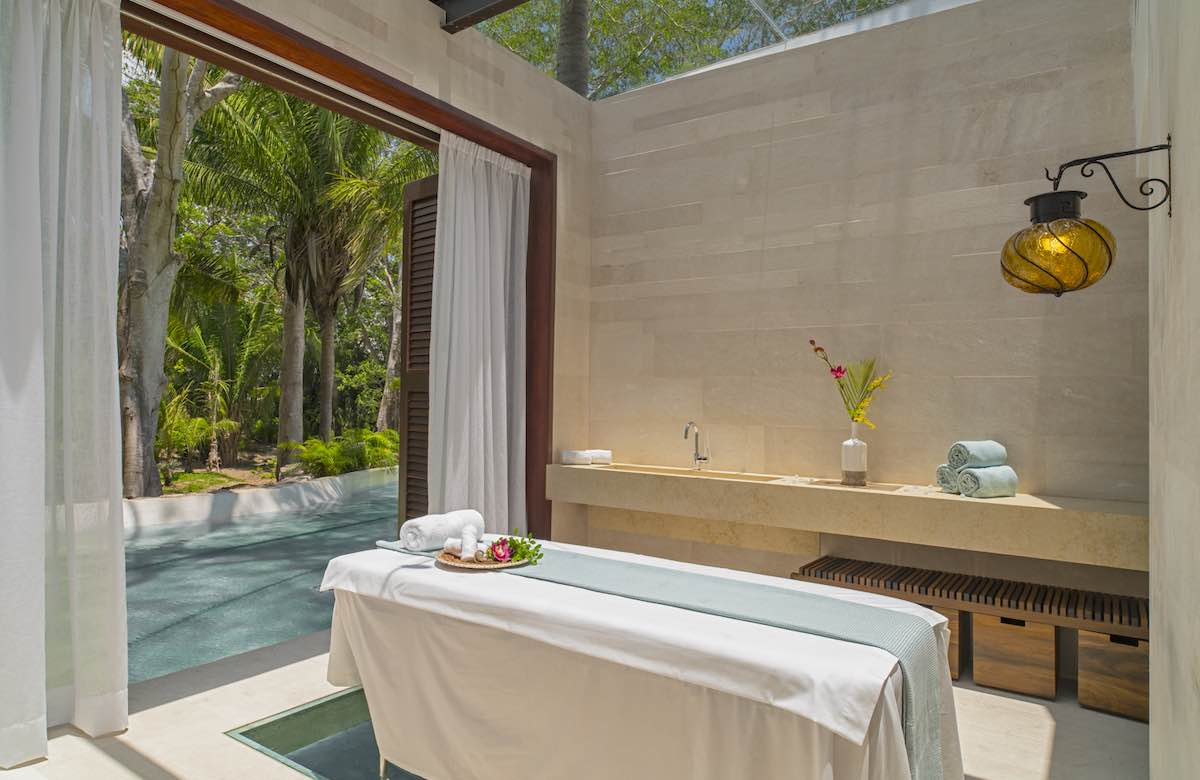 As we are always on the lookout for haute private jet experiences to enrich our readers, we can't recommend Oceanside's vibrant new Mission Pacific Hotel and their new exclusive Valle Private Jet Experience more highly enough. Their signature restaurant Valle is well on the way to its first Michelin star, led by Chef Roberto Alcocer. A new partnership with Schubach Aviation invites epicurious travelers to experience the best of Baja's Valle de Guadalupe, Mexico's mecca for fine wines and inventive cuisine. A private plane from North County San Diego whisks you to Ensenada, Mexico, where you're expertly escorted to taste and tour some of the standout restaurants and wineries that put Valle de Guadalupe on the map.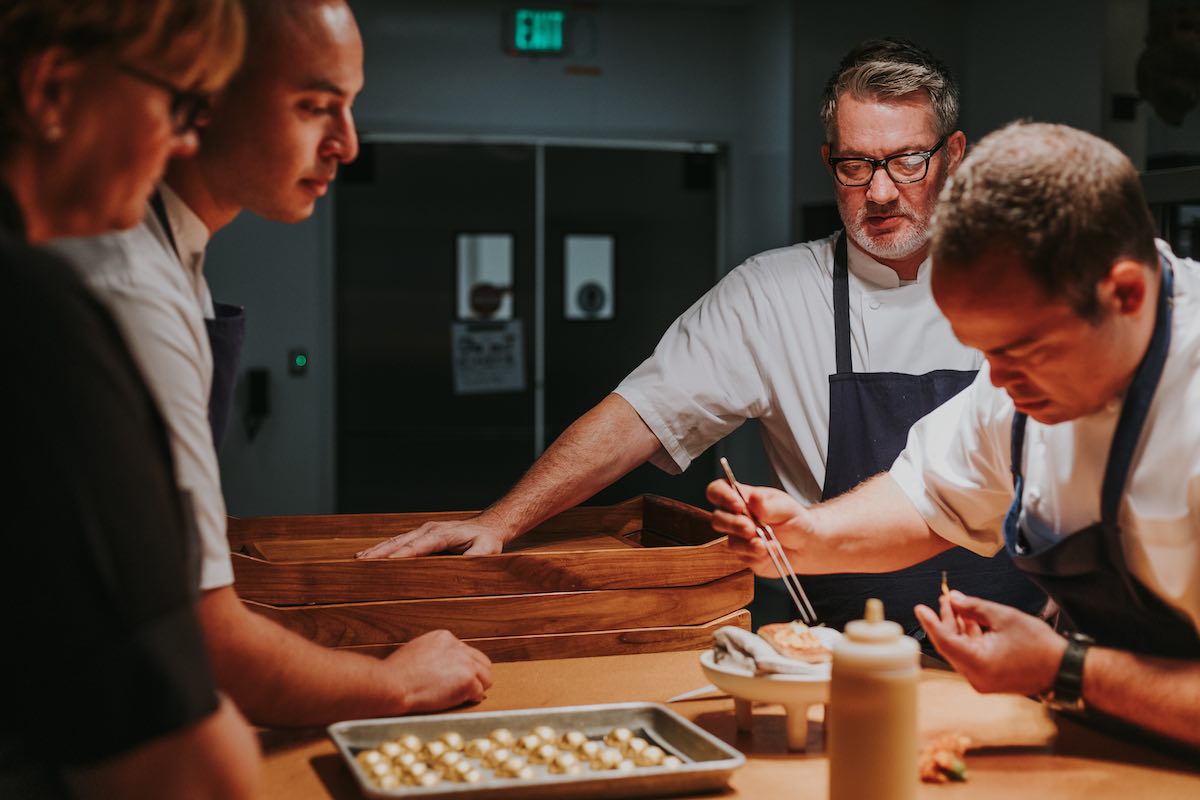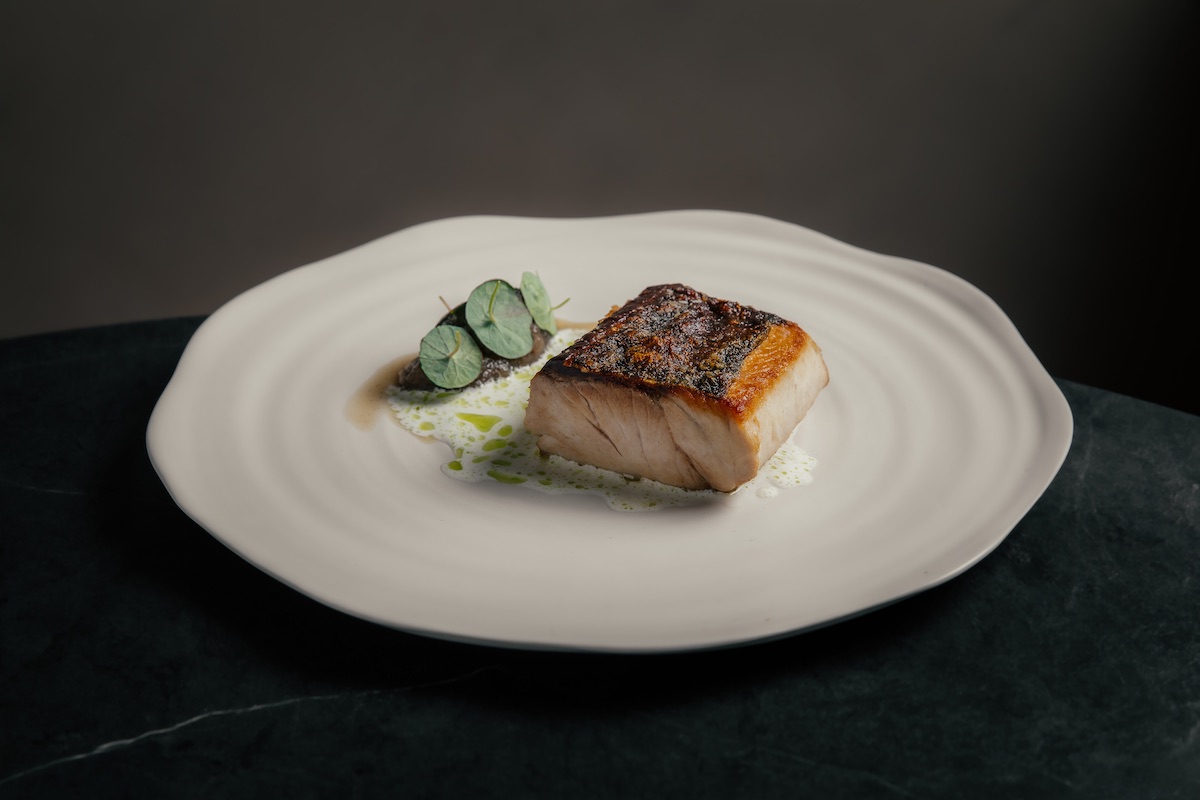 Lunch at Chef Roberto's restaurant Malva, widely recognized as the first fine dining restaurant in the region, a private tasting at his nearby winery, fly back up north and return to Mission Pacific at sunset, enjoying an unforgettable evening at Valle, recognized on California's Michelin guide. The two-night experience includes accommodations for two in Mission Pacific's two-bedroom Ethereal Suite, with panoramic floor-to-ceiling ocean views, breakfast daily, spa treatments for two at Sunny's Spa, a mixology class for two at The Rooftop and daily cabana at the pool.