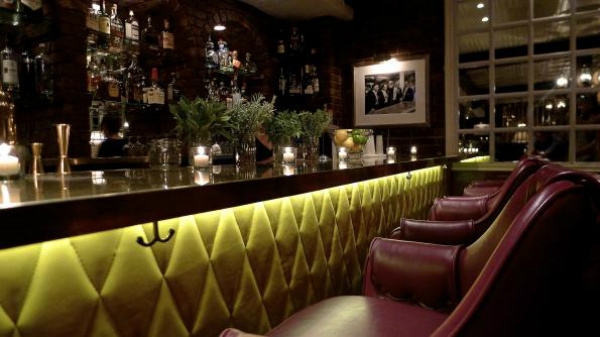 Hakassan
Finally, a sexy restaurant and lounge has come to the 90201 area. The Hakassan brand was first launched in London and quickly gained loyal followers for haute pan Asian cuisine and a club like underground feel. New York, Miami, San Fransico and Vegas soon followed, the latter actually having a proper nightclub in addition to the eatery where Calvin Harris DJ'd on the opening at the MGM Grand Hotel. While the Beverly Hills outpost won't be holding any raves, it still bares the seductive design including plenty of Japanese style screens separating the dragon embroidered banquettes and long sleek bar. Show stopping dishes include the duck confit salad that they will serve for you at the table, pan seared Shanghai dumplings, delicate, flaky sea bass and fall-off-the-bone beef ribs. The tapioca pudding comes in a fishbowl style glass that looks like a small village of dessert and a negroni with piped in smoke can be made table side. Just ask.

Bedford & Burns
An upscale American family style bistro- the owners are three siblings that also hatched popular staple Marmalade Café, that should be a good place for a business lunch as well as a dinner date in the evening or happy hour with friends. This is a comfortable room with a front room bar, deep blue banquettes and wooden four tops in the dining room that is decorated a little bit like the den at your aunt's Beverly Hills home complete with bookcases crammed with tasteful brick-a-brac. This is also a place for straight forward Caesar salads (one paying homage to the now defunct yet still missed Bob Burns steakhouse and piano bar in Santa Monica), steaks, seafood and Jidori roasted chicken and very strong, satisfying classic cocktails.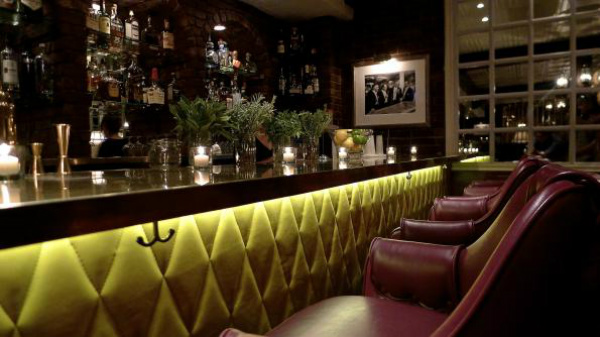 La Dolce Vita
Frank Sinatra has a booth here dedicated to the crooner that screams three martini lunches, but the vibe has lightened up at this classic old school Italian eatery in Beverly Hills and so has the menu. Yes, the 'Sinatra steak' and veal saltimbocca are still on offer but you can also order lighter dishes, thanks to Chef Matthew Underwood, such as the Aragosta Garganelli and Shrimp Fra Diavlo both made with fresh pasta daily. There is a new cocktail menu and we are partial to the Spanish Ambassador with Tequila and Frangelico. You will notice immediately upon entering the main foyer that you can actually see inside the restaurant, rather than fumble in the darkness for your table, due to white painted ceilings and side panels, but you can still get cozy in a red leather banquette and order a classic martini and Caesar salad. Some things shouldn't change.