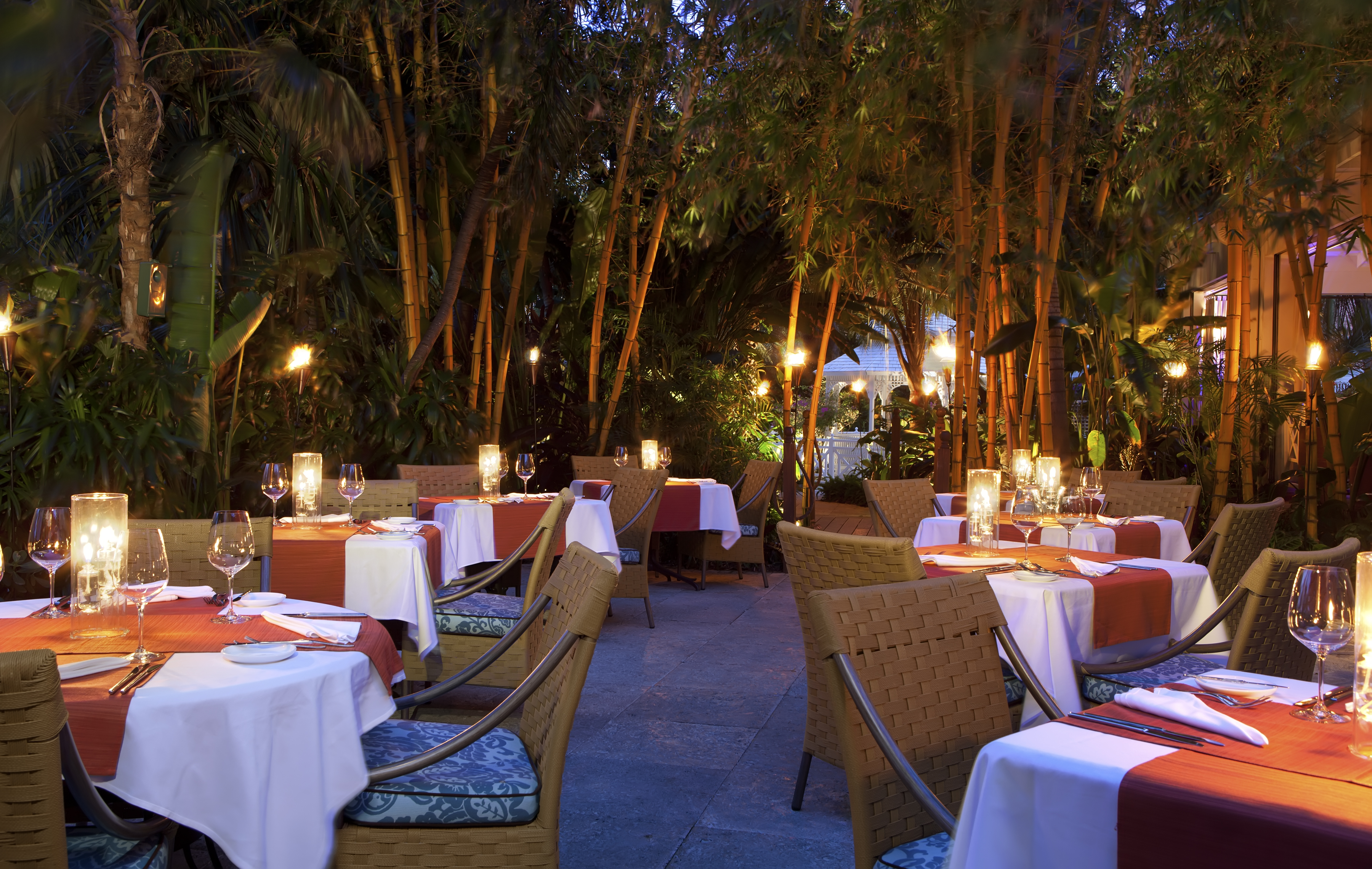 Many gourmet restaurants nowadays wear the badge of being "natural,""health-conscious," and offering "fresh ingredients." Nevertheless, many fail to truly deliver what they're selling. But as far as Miami is concerned, Essensia Restaurant + Lounge comes as close as possible to delivering a true farm-to-table experience amidst the sun-soaked glitz of South Beach.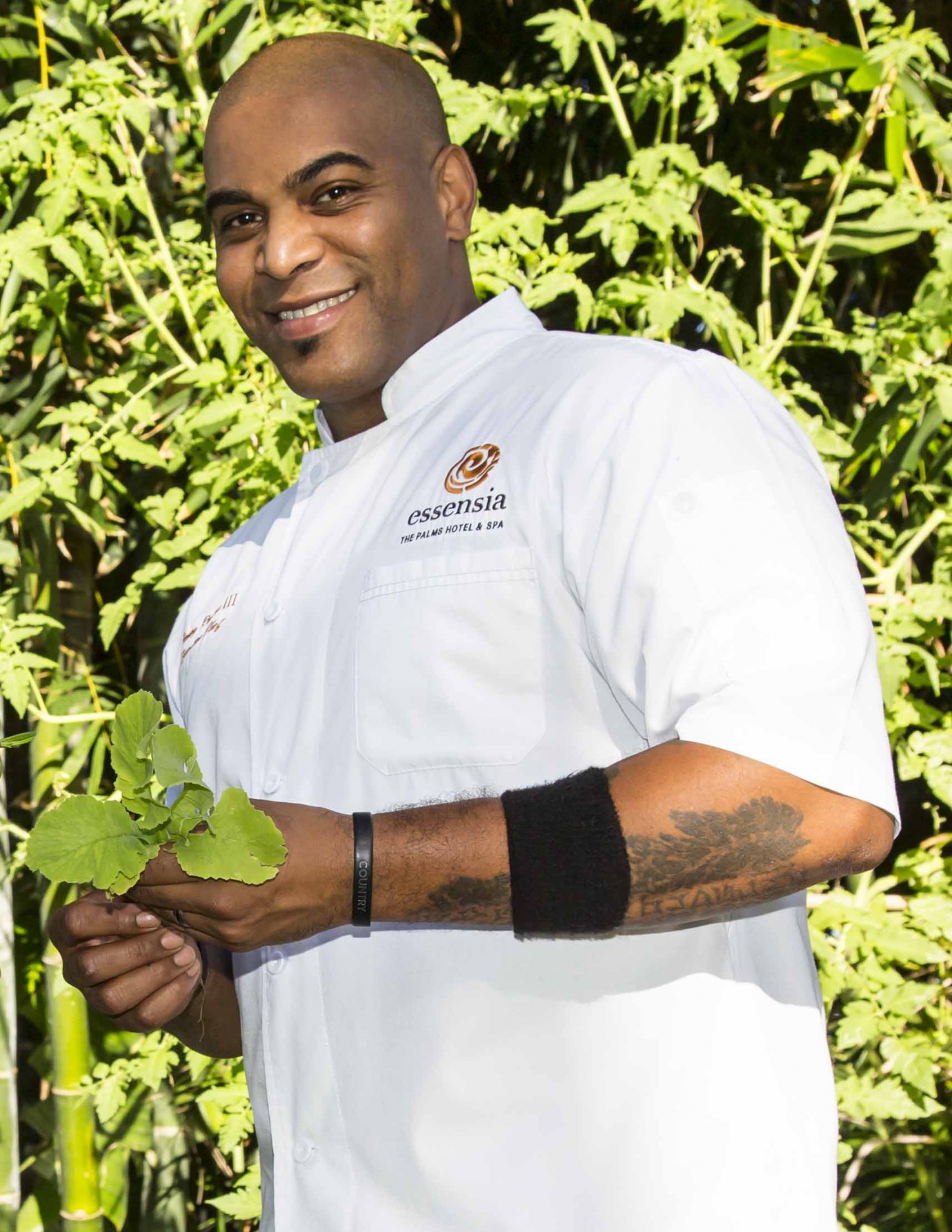 Located inside the eco-conscious Palms Hotel & Spa, Essensia takes the resort's green ethos one step further. All the seafood is locally-sourced and comes from sustainable sources, while almost all the meats and poultry are naturally farmed and certified organic. Furthermore, the wine list (however slim) is comprised entirely of sustainable, organic, or biodynamic wines. Most other ingredients are plucked from an organic garden on-site. I literally sat at the restaurant's swank lounge as the bartender ran out back and plucked vegetation from the garden for a tasty, meticulously-crafted cocktail, entitled "grass clippings."
That is all fine and well, but to many patrons, it really doesn't mean a whole lot if the food doesn't taste good. (And If you're reading this, you probably just love good food, regardless of the cost or consciousness.) Thankfully, taste has not been sacrificed in the name of naturalism, as Chef Venoy Rogers' menu is governed by two principals — purity and taste — and features a widely-encompassing but concise selection of dishes.
Dissecting the signature menu items, you'll find the tempura avocado melts in your mouth and is as fresh and close to perfection as such a dish could be. There are several vibrant salads, with the signature kale caesar and Essensia house salad (featuring tender greens, garden vegetables, heirloom tomatoes, and a roasted shallot-balsamic vinaigrette) being the simple standouts. Furthermore, the carne asada "fries" and a house potato gnocchi (with local arugula, aged parmesan, and truffles) both warrant your consideration.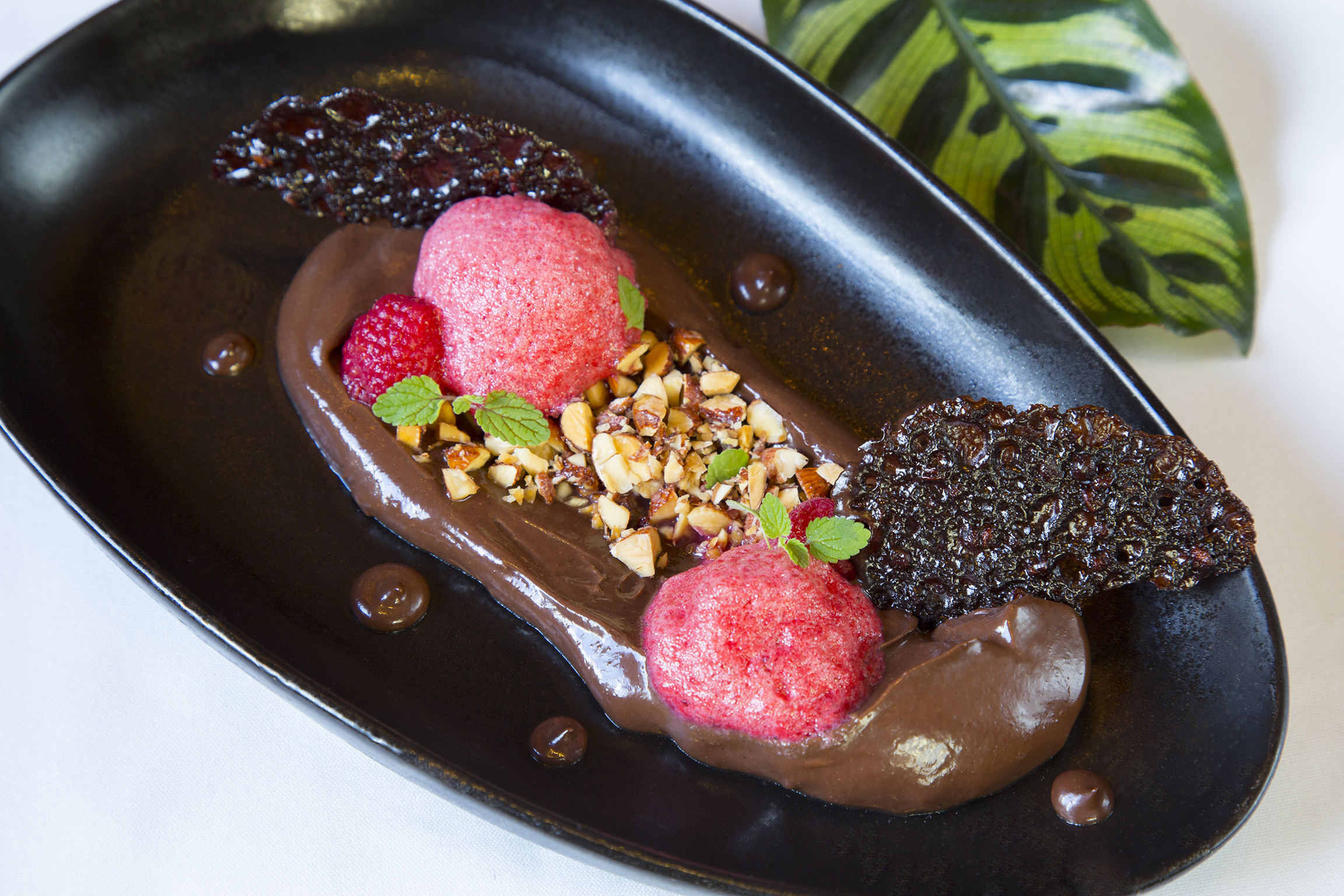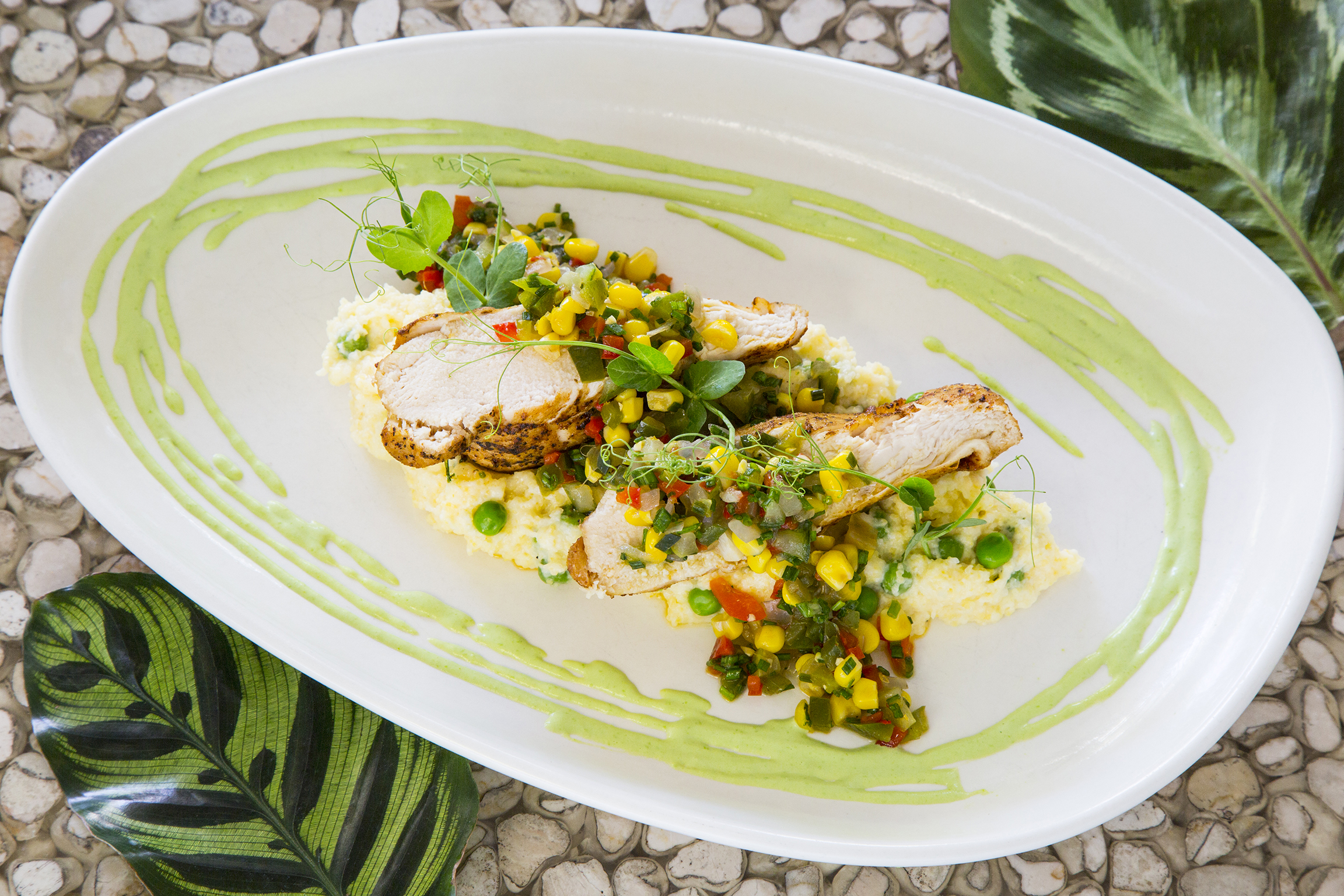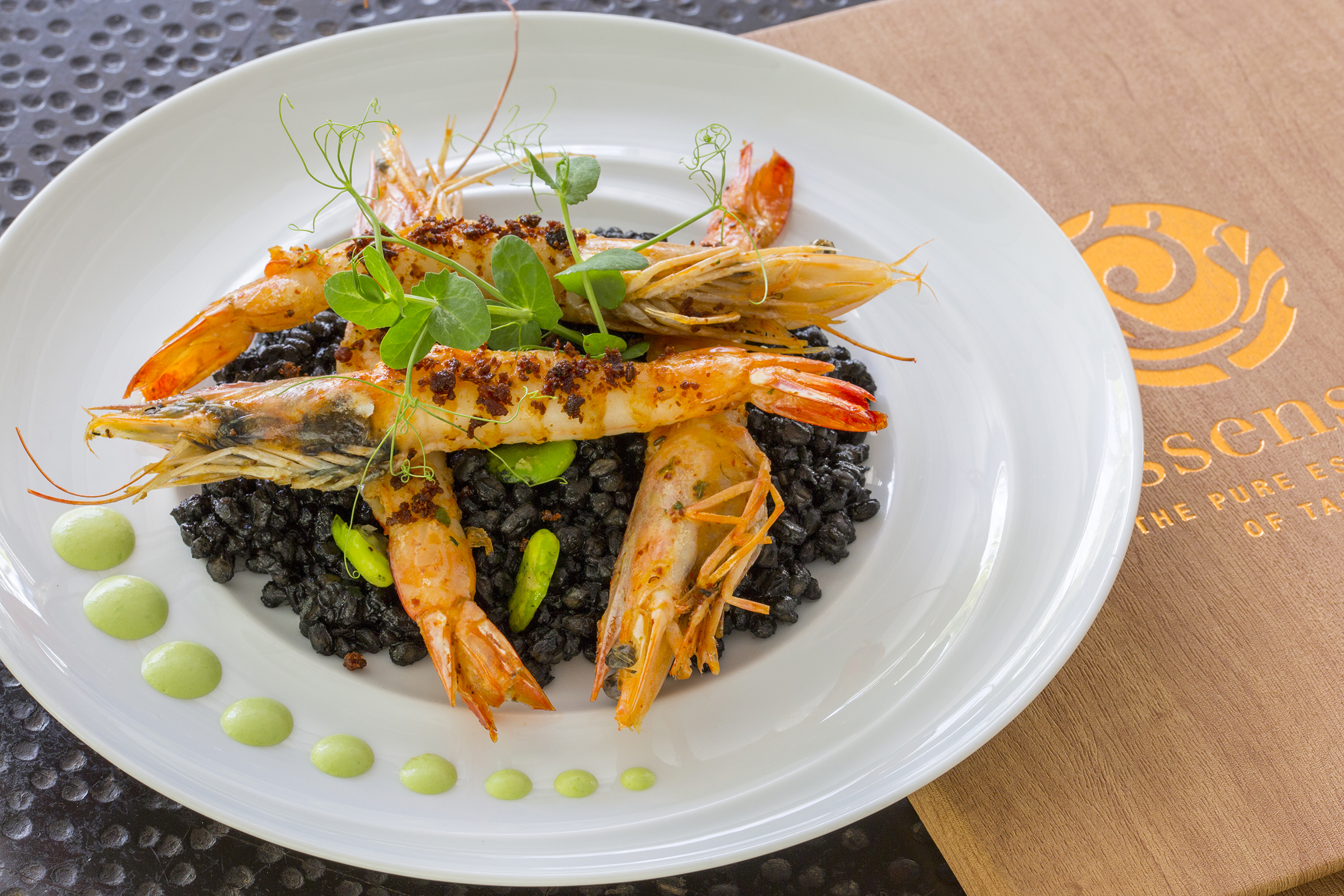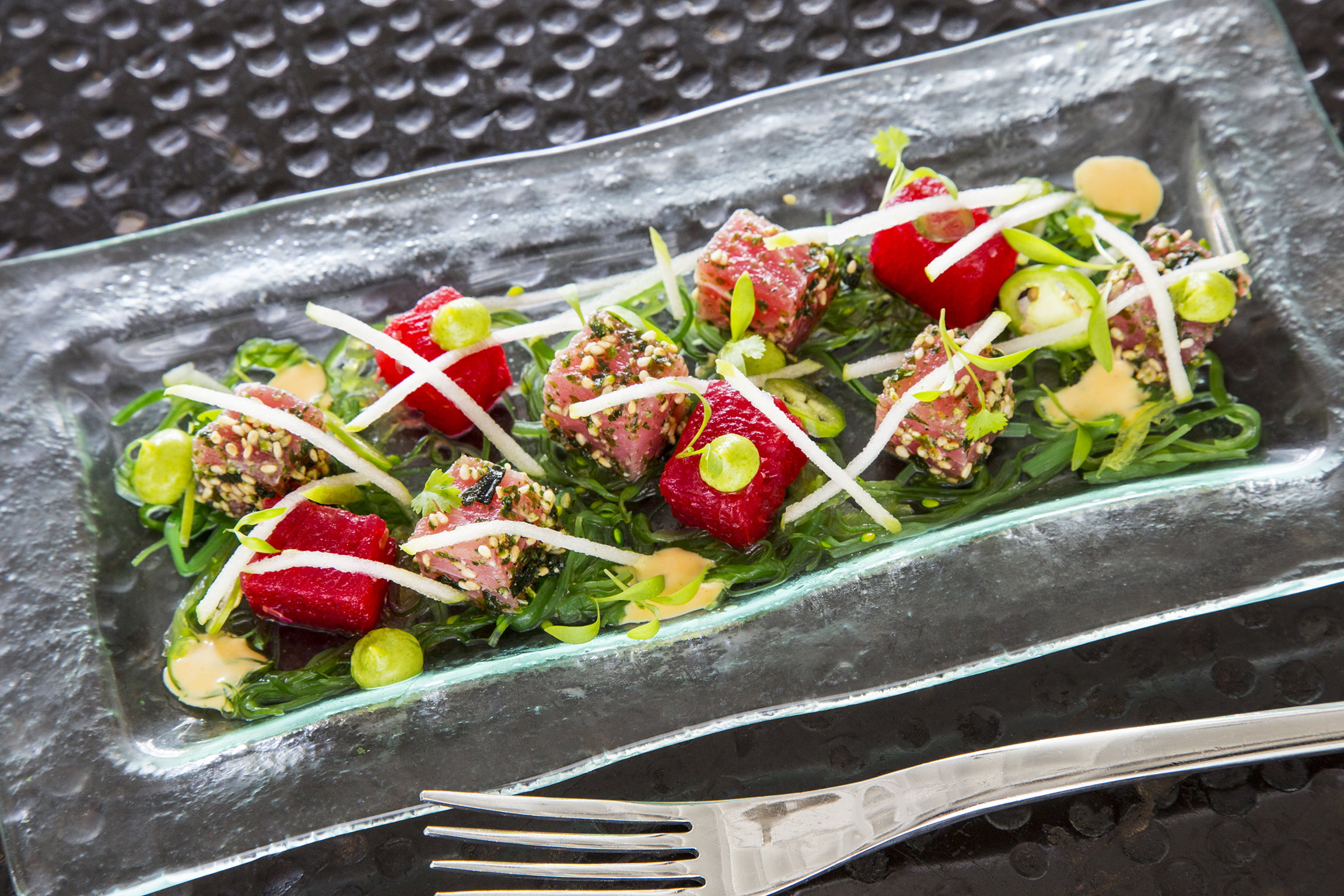 As for entrees, you'll be tempted by the seafood (as is often the case in Miami), and I cannot argue against the grilled swordfish (with corn-pepper relish and summer squash); local snapper (with eggplant vadouvan, young carrots, and mango-coconut yogurt); rock shrimp and calamari pasta; or shellfish carbonara (with wine-garlic cream, fava beans, aged parmesan farm egg yolk, and crispy prosciutto). But the most innovative dish is also perhaps the most spectacular: The angus sirloin sits proudly atop a sweet potato-manchego mille feuille, and is simply to die for. You can add a broiled lobster tail (and why wouldn't you) for an even more blissful experience.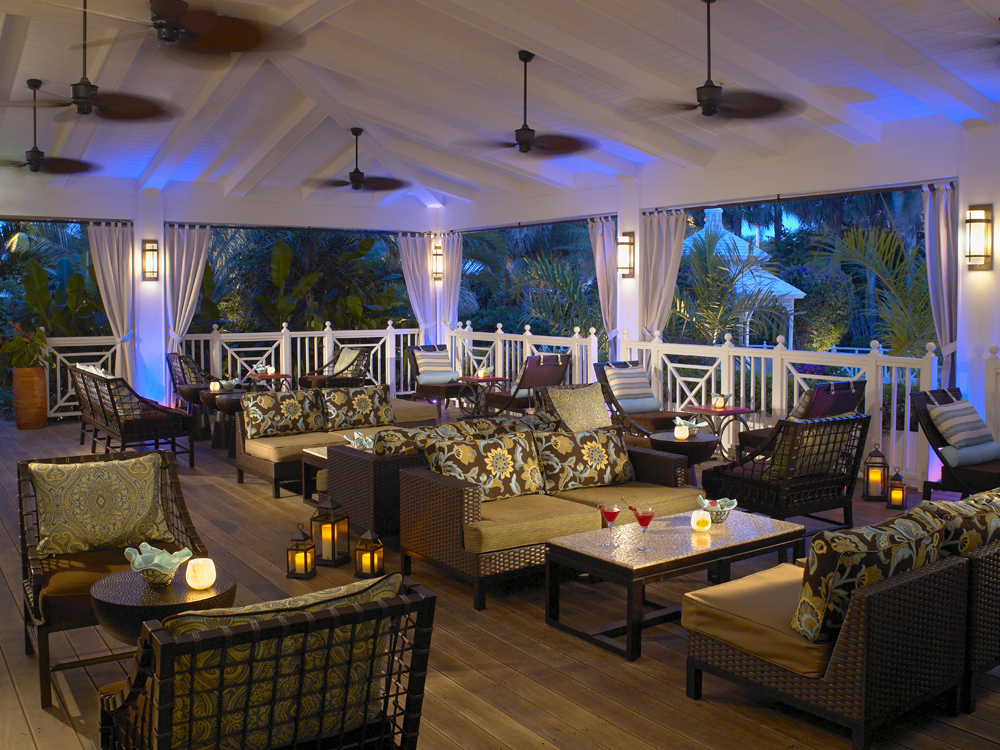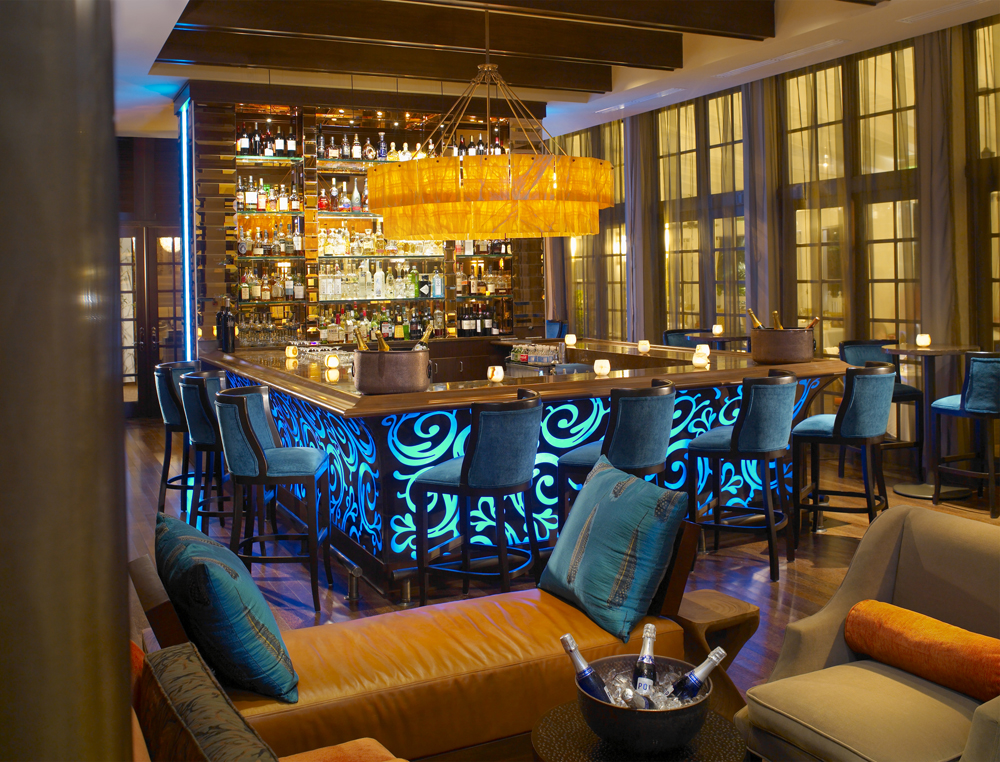 I might be burying the lead when saying that the view on the patio at Essensia probably rivals the cuisine. Illuminated by table lamps and enveloped by lush vegetation which faintly gives way to the shimmering Atlantic off in the distance, it is an ideal location to savor a South Beach sunset. The inside is fine and well-appointed, but if you dine at Essensia, you'll dine outside, and (despite the heat), for a few hours you'll forget you are in SoBe. Essensia is the antithesis of Prime 112 or one of the prototypical flashy, South Beach four-star eateries. And that (when coupled with the innovative and fresh cuisine), is what makes it an easy place to recommend.