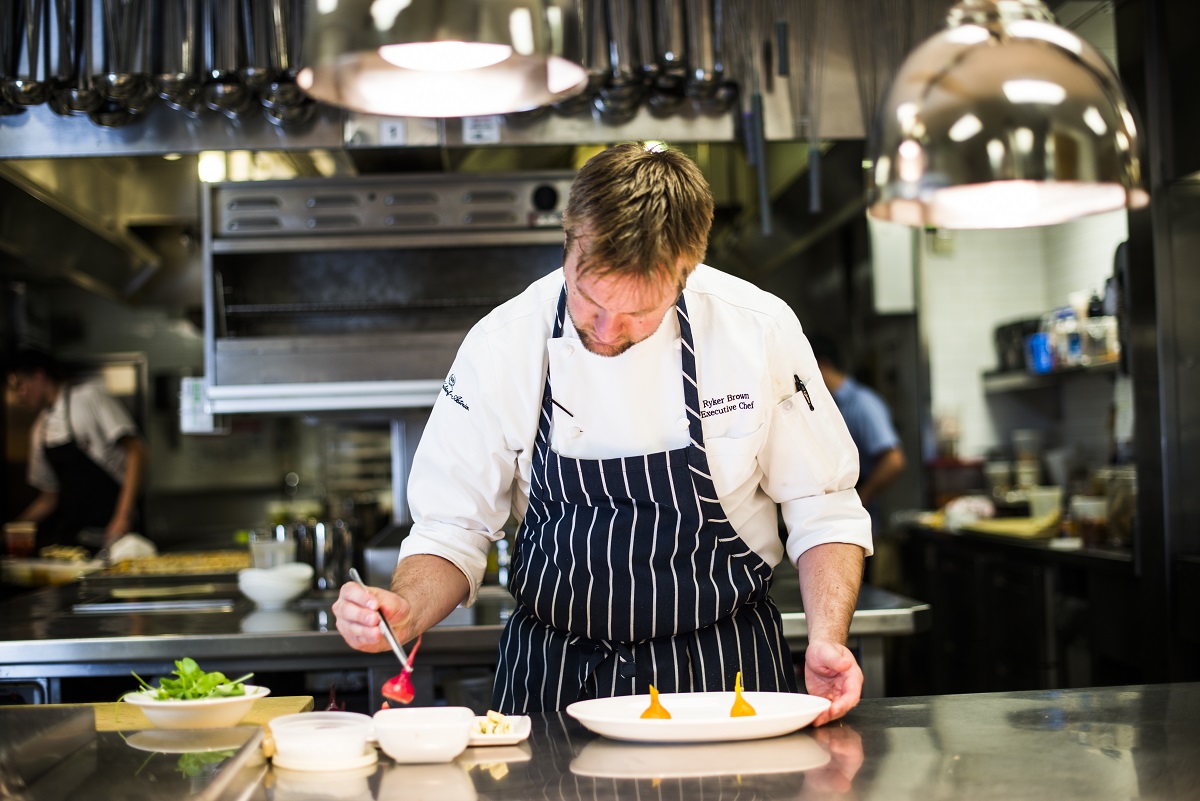 "The main difference between a good restaurant and an exceptional one lies within the ability to do many little things very well," explained Executive Chef Ryker Brown of Powder at the Waldorf Astoria Park City. In an interview with Ryker, we discussed his early ambitions, the philosophy behind the menu at Powder, signature dishes and cocktails, and leadership.
While his culinary career began in California, Brown spent most of his career working in mountain destinations. Most recently, he was the the Corporate Executive Chef for Heirloom Restaurant Group where he oversaw operations for seven different concepts. At Powder, Brown will be introducing new items to the seasonal menus, drawing inspiration from the surrounding Wasatch Mountains by sourcing and foraging for local ingredients and serving dishes on natural stone and wood.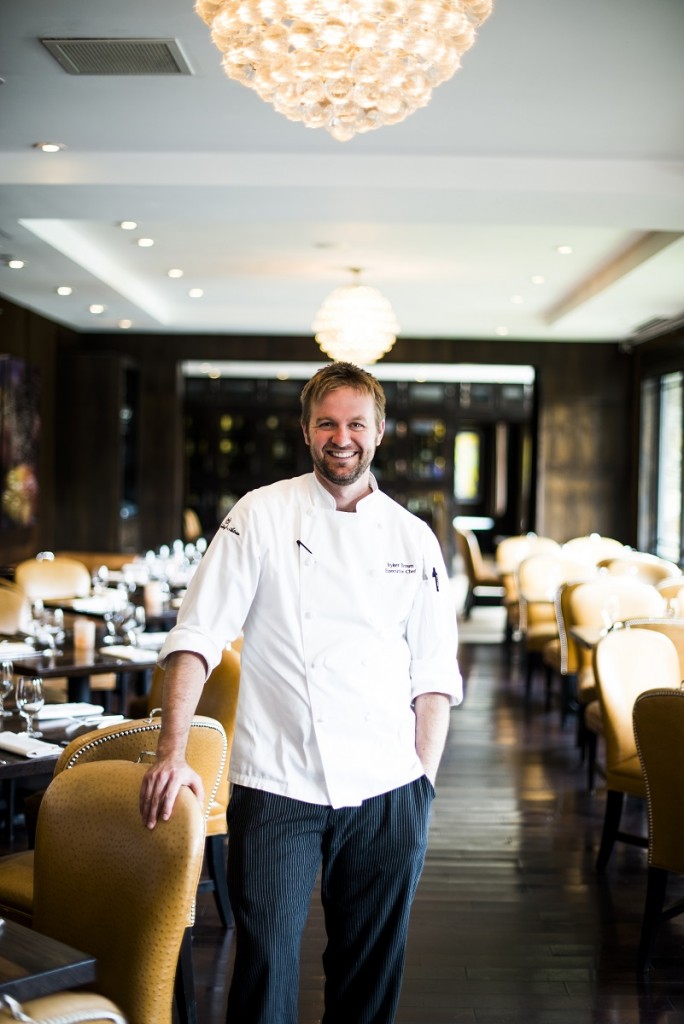 Tell me a little bit about how you decided to pursue a culinary career. Was there a particular moment or experience that inspired you?
I was very fortunate to know exactly what I wanted to do at a young age.  I knew that I wanted to be a chef.  My first job was at a catering company in Camarillo in California when I was 15 years old as a dishwasher and prep cook.  I loved the organized chaos that was found in the kitchen.  The Chef was hard—fair, but hard.  He had little patience for a teenage kid who was really picky about food, but still wanted to be a chef.  He would make me take a bite out of each vegetable that would arrive daily to make sure that it's up to his standards.  I hated it at the time, but realize that he was developing my palate and my appreciation for all foods.
At the Waldorf Astoria Park City, how would you describe the concept underpinning the menu at Powder?

The concept of Powder is simple—mountain luxury cuisine that is supported by locally and sustainable products.  We are very particular about who we buy from and we want to know the story behind the food.  We prepare the dishes simply, focusing on the true flavor of each ingredient.
What are some of your signature dishes that represent the uniqueness of the restaurant?
Some dishes that have been successful have been our Clam Chowder with littleneck clams, bacon, potato and leeks; our Fried Organic Chicken with "mac 'n cheese", bacon, jalapeño, fennel, dill, and broccolini; and our Seared Diver Scallops with preserved lemon, peas, garlic, and asparagus.
What kinds of cocktails, too, might you recommend?
I recommend our Park City Sidecar cocktail and the Blackberry Bramble.  The Park City Sidecar is made with local Park City High West Double Rye Whiskey, cointreau, maple syrup and lemon. The Blackberry Bramble is Bombay Sapphire Gin, St. Germain Liqueur, Lemon, and Blackberry.
Finally, as Executive Chef, what are some of the leadership lessons you've learned in how best to run a restaurant of quality and consistency?
The quality of products and the execution of those items should never be compromised.  The main difference between a good restaurant and an exceptional one lies within the ability to do many little things very well.  The details that no one really notices but comes through on the plate are what true chefs, who have a desire to improve, look for and focus on.  My style of management is one of example and mentorship.  It's my job to inspire, to train, to lead and to cook side by side with my employees so that they know they have my support and I have theirs.