Sedona is a place known for its healing powers, divine energy, and magnificent red rocks. These aspects are what brought Chef Lisa Dahl to the enchanting town after tragically losing her son, Justin, over 25 years ago. Today, she is executive owner, chef, and restaurant designer of five renowned Sedona restaurants, each of which have a unique personality guided by Dahl's commitment to elevate the dining experience. Chef Dahl is gracious, determined, and full of life. She flies like a butterfly with endurance, change, hope, and healing; and stings like a bee, which symbolizes persistence, industry, communication, teamwork, and fruitfulness. Butterflies and bees are said to bring messages from the Divine.
We sat down with the culinary pioneer to talk about each of her universally recognized and awarded restaurants.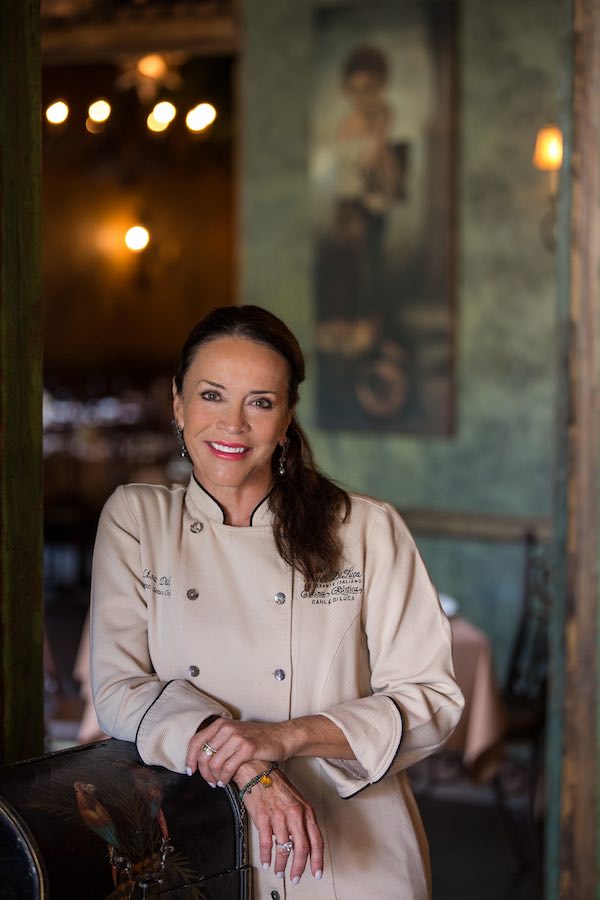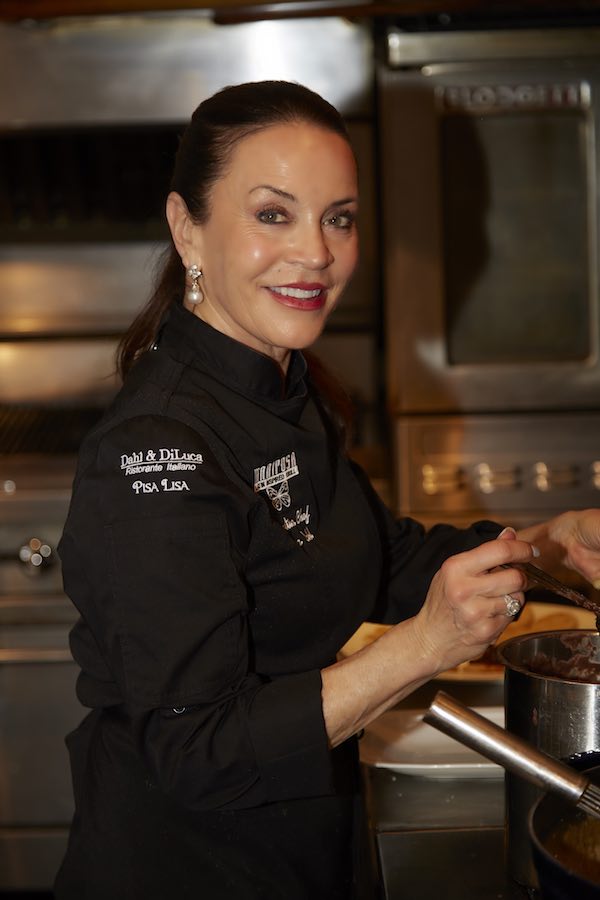 Jetset: Each restaurant beautifully taps into every human sense. What overall emotion do you intend to draw from guests who walk into each of your restaurants?
LD: I have always said that I designed these restaurants so guests will have a sensory experience. They'll walk in the door and something will take their breath away, and that's self-interpretable. Mariposa is the pièce de résistance. The one that kicked me in the heinie and pushed the envelope for me as a chef and restaurant operator. It came onto the scene bigger than life. It's like all three of my other restaurants at the time were wrapped into one when it comes to the daily demands and all that the restaurant inspires.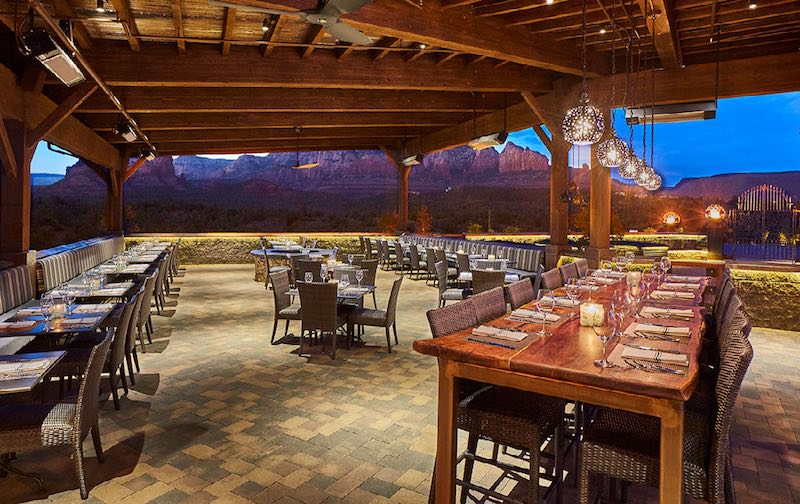 Mariposa is sitting on a gorgeous view and it is jaw-dropping; totally different from what I had done because it was built from the ground up. The entry door itself makes you gasp when you see it. I wanted to create what looked like abstract butterfly wings but not have a butterfly shape. Everyone that sees the door is speechless. They find it so breathtaking and beautiful. The restaurant is up on a knoll and hidden; it's hard to see the building because it's set back. So, I worked with Holly, an incredible stained-glass master, to design three stained glass panels that were freeform abstract butterfly wings. These panels stay illuminated overnight so passersby can always see these three backlit panels. This restaurant is all about art. The message in the restaurant is to showcase mother earth and the gratitude of nature as a form of healing, which is why the name Mariposa, 'butterfly' in Spanish, was given to me.
I was standing there one day early in the construction with my mom who was my cocreator and partner in crime. She was one of the designers and decorators. I just loved her sense of fashion and everything. The name came to me like a butterfly in front of my face, and I knew it was guided. I knew this restaurant was for others who need to find healing in their life. It's the duality. I'm always seeking healing because I experienced the loss of a child which is more than most can bare, and I felt my son guided me to the opportunity to have a restaurant like that. There has not been one thing that was easy about it. It was a beautiful but huge undertaking. It has been nothing short of a miracle. Every day it teaches me to be strong and to have faith and realize there is a higher purpose.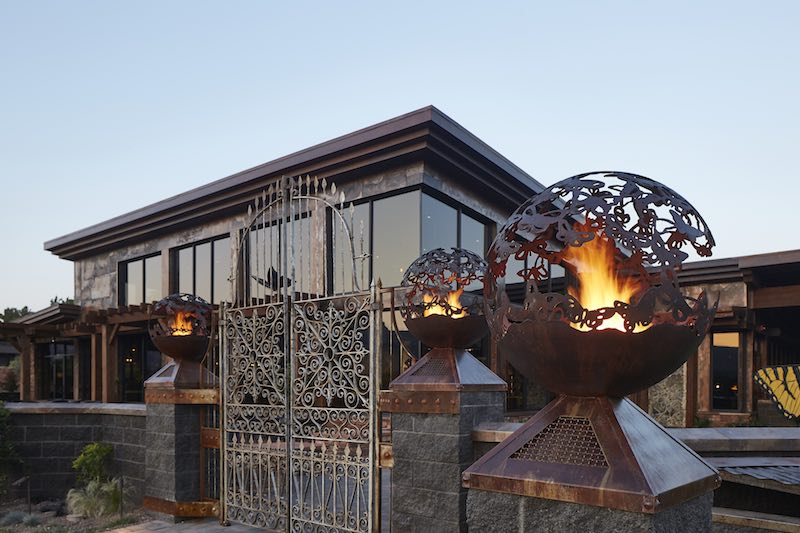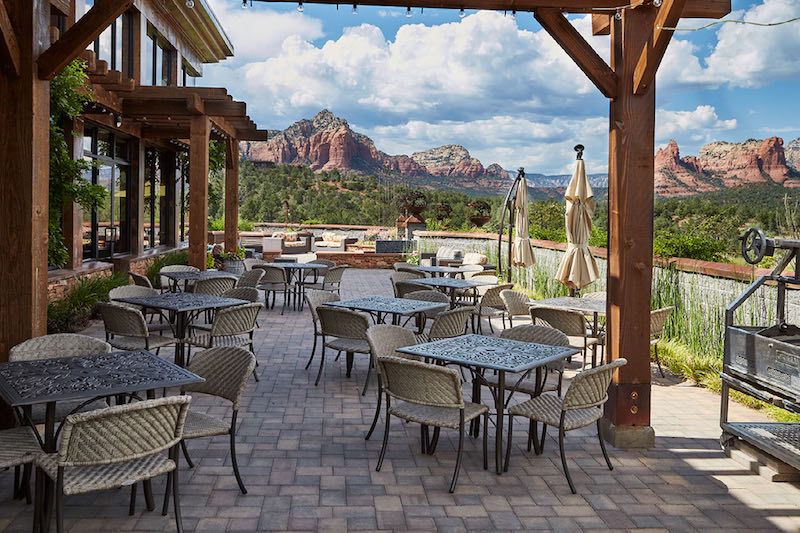 It's more than a restaurant, it's a sanctuary. It is different; it's contemporary; it's all about the views and the unobstructed, gigantic floor-to-ceiling windows. This restaurant became a sanctuary to honor the beauty of nature in its raw form. I was guided to work with so many interesting artists that created the amazing artwork and décor.
Jetset: Mariposa opened its doors in 2015, so that was your fourth restaurant, right? Tell me about the others.
LD: Yes. I always made the other restaurants to have an environment that wraps their arms around you, and you didn't want to leave because they are so warm and cozy. They thrive due to the food, ambiance, and service, but they weren't built to attract view worshipers. Every restaurant is a little dedicated shrine to my son.
Dahl & DiLuca celebrated 25 years Dec. 22, 2020! Inside, it is ethereal. It affects everyone different. There are certain people who experience a spiritual feeling the moment they walk in. Even for me, still. There is something magical about it. It's very romantic and designed to make you feel like you want to be in a little corner and make out with someone.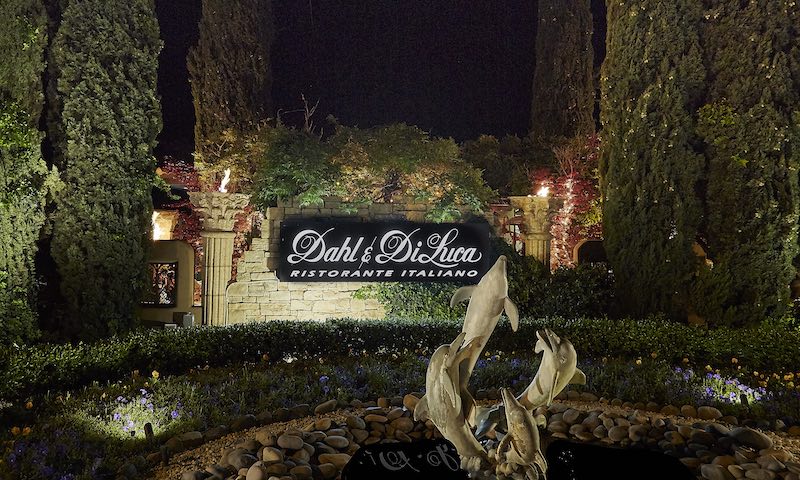 It's every morsel to me; it's angelic. Even after 25 years, I still crave going there on date night. I feel like I'm in Florence. I'll always love D&D the best because it was the most imperfect jewel. It's elegant, refined, Old World, and romantic. I would eat there every night if I could. Where would we be without D&D?
Cucina Rustica is my second restaurant that is now 17 years old. I designed it to look as if you are in a time warp; an unfamiliar place where you've walked into an ancient villa and you don't know where it is. You're not sure if you're in Italy, Spain, or England but wherever it is it's authentically Old World, and you forget your bearings. You feel as if you have entered a medieval time.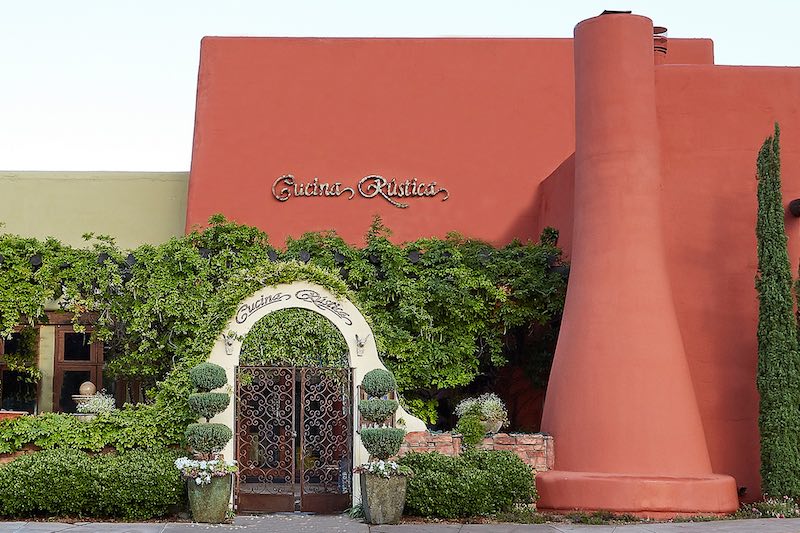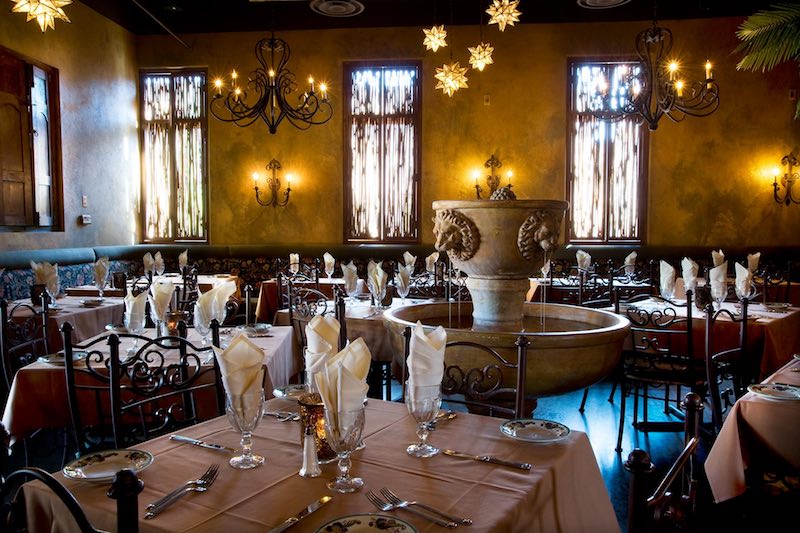 Since that was my goal, all the antiquities are warm and worn. I wanted it to feel almost rustic. Everything that I collected to build the restaurant is old and from another country. When you're there you feel like you are in an entirely different place.
I wanted my next restaurant, Pisa Lisa, to be the opposite of the other restaurants. I didn't want people to have to get dressed up and come to a civilized dinner. I wanted it to be wilder and more robust, like a rascal. It took some work to remodel the dilapidated building we found. We turned that place upside down. Putting that sound system in was so radical. We turn it up so loud. When you come to Pisa Lisa, just have fun, forget where you are, be casual, and have a ball. It brings back the kid in everyone. The energy is so high in that place.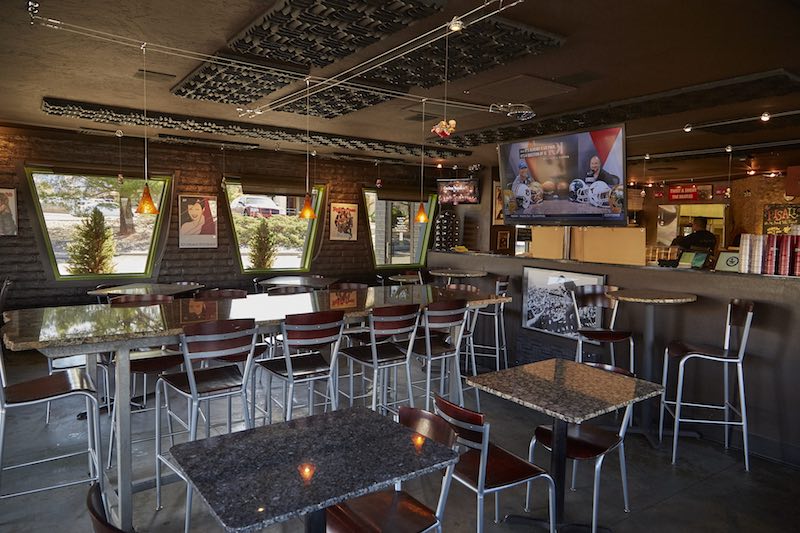 Now, it's eight years old and we are having another one. Pisa Lisa 2 as a prototype for expansion. I liked the formula. The chemistry is right. And we are going to take it to another level because we'll have more space to work with. It has a formula that works for everyone. While it is a pizzeria, it's more than that. It has the greatest salads in town tapas plates and an amazing tomato bisque soup. But it's very teeny. A larger building will allow us more freedom to have takeout and a retail area with branded items more available. We'll be able to expand the menu with more ovens and, quite honestly, it really could be an opportunity you could take some fabulous food with you on the plane. It's going to be very industrial and untamed. The food will be as serious as all of the restaurants are. Pisa Lisa 2 is being built as a prototype for scalability in other markets throughout the U.S. We've also added a craft cocktail element with next-level concoctions. We are looking to partner with people who believe in the product.
Butterfly Burger is my 5th concept. I just don't know when to quit. I don't know how to give up. I had been in a Scottsdale burger battle as a dare. And I won People's Choice. People say that when they walk through the door of Butterfly Burger, they feel like they are in Manhattan. The bar is off the charts. So sexy. It looks like a fairly normal bistro from the outside. But you walk in and think 'Where am I?' It's dark and sultry, and next-level delicious. I call it a couture lounge. We serve decadent burgers and killer salads. It's a beautiful menu that's scalable. You could see it in any sophisticated market. This one is in the Village of Oak Creek by my office and Cucina Rustica.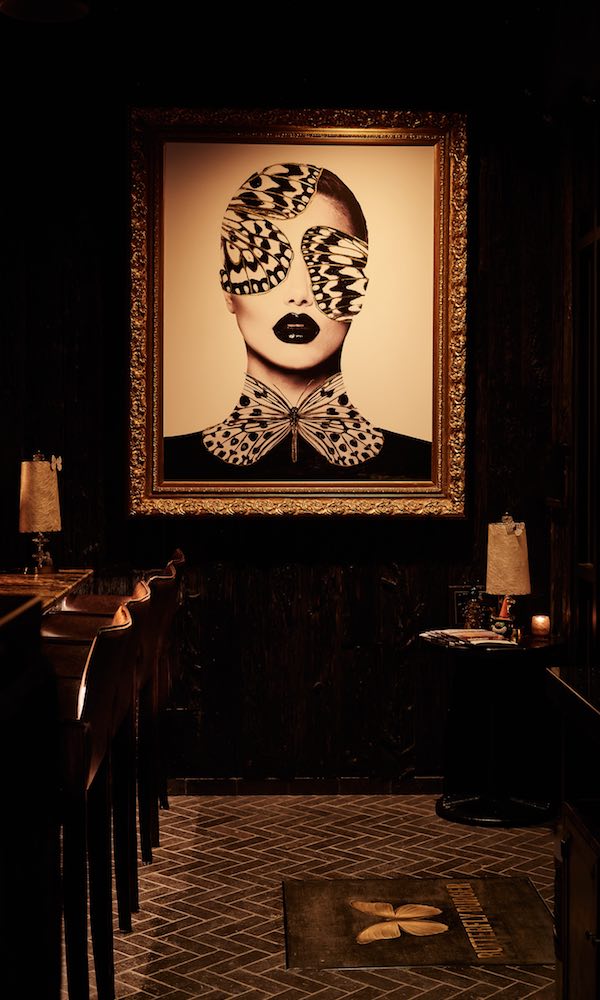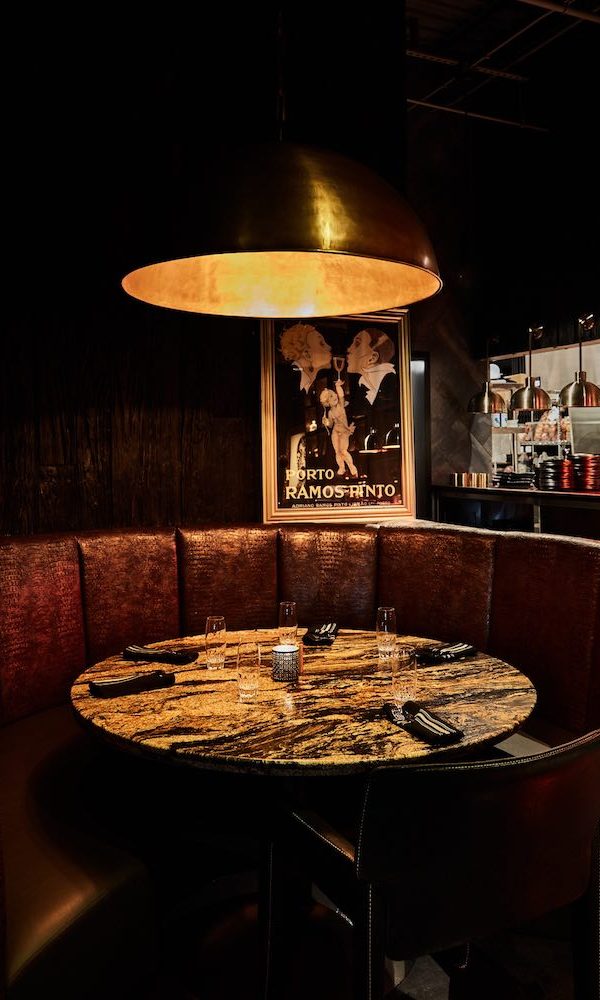 Pisa Lisa and Butterfly Burger are two businesses that, when I designed them, I felt they had the formula to be scaled in other markets. That's what I'm hoping for in 2021 — to form some partnerships to take these concepts into other markets. We've been cautious but we're hoping that brighter times are coming, and that people start feeling good. We are so incredibly grateful that people are trusting us. We take their safety very much to heart and we take our food seriously, too.
Jetset: Being that you have been in the mystical town of Sedona for so many years, do you have a favorite crystal or stone and are they in your kitchens?
LD: I don't have any in the kitchens. I have always adored semi-precious stones and minerals, though. Even as a kid, I loved gem shops. I don't think I'm obsessed like you might think because I live in Sedona. But I have a collection of really beautiful quartz crystals, amethyst, and a beautiful selection of geodes. I have my own little shine. If I had to choose a favorite, I would say the pink and green and rainbow-colored tourmaline. I have a gorgeous piece in the gallery room — three backlit pieces with all these gorgeous natural stones. They are exquisite. Tourmaline and alexandrite: those are some of my favorites, but I love looking at crystals because it's hard to fathom that they come from the earth. They are glorious pieces of natural wonder. I'm always attracted to things that are blingy. At Mariposa, there is a stunning amethyst piece behind the host stand.
Jetset: Thank you so much for your time and candor. We look forward to many more visits to your restaurants and will keep an eye out for your next ventures.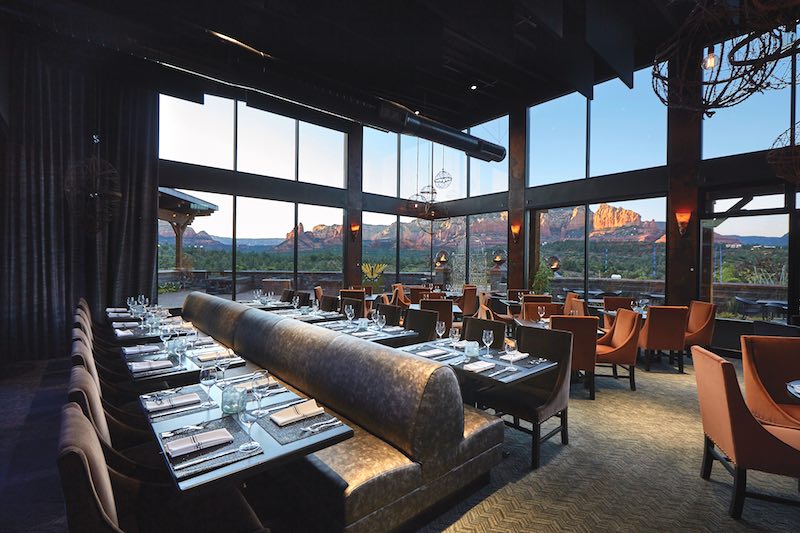 Each of the restaurants in the Dahl Restaurant Group feels as if you have entered a spiritual vortex, full of divinity and healing vibes, but also in an elevated, elegant way. All five have a sense of sophistication due to the quality of food, high-end cocktail menus, impeccable service, ornate décor, fitting music, and attention to detail.
"I have a mantra that I say every day: When you cook with love, you feed the soul. I find that when I'm really able to put my intention into the food, you can taste the love." ‒ Chef Dahl
Some menu highlights:
Mariposa: Handmade Empanadas, Atun Parfait, Latin Persuasion Platter, Lisa's Chopped Goddess, Coldwater Lobster Tail, Australian Rack of Lamb
D&D: Arancini, Caprese d'Amore (Caprese of love) with a grilled portobello, Vitello Paccata, Ravioli Romana
Pisa Lisa: Lisa's Tomato Bisque Soup, Caesar Brutus, Da Bambini, Justino
Butterfly Burger: Mowee Bites, Gringo Burger, The Hipster, Butter Beans Vinaigrette, Peanut Butter & Chocolate Bomba
Cucina Rustica: Polpette Di Carne, Lisa's Luscious Lasagna, Barcelona
Read more about Chef Dahl's magnificent restaurants on page 48 of Jetset Magazine.
*Photos by Scott Yates