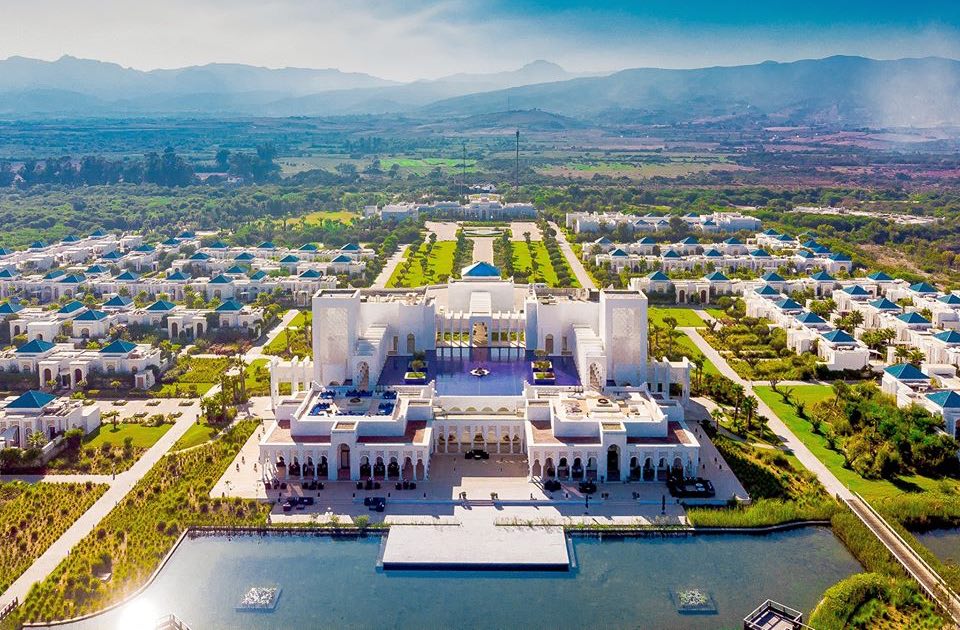 The kingdom of Morocco is a cultural melting pot. The indigenous Amazigh population informs the nation's cultural identity to this day, but the country's long colonial history has also introduced French and Spanish influences on the region's architecture, culinary scene, and way of life. Visiting this gorgeous country feels like touring all the majesty of Africa and the traditions of Europe at once, amounting to a romantic — and unforgettable — Mediterranean adventure. Given its rich history and warm weather, it's no wonder that Morocco remains a top destination for jetsetters looking for a romantic getaway, one that enchants and captivates the traveler's imagination.
Nur: A Culinary Paradise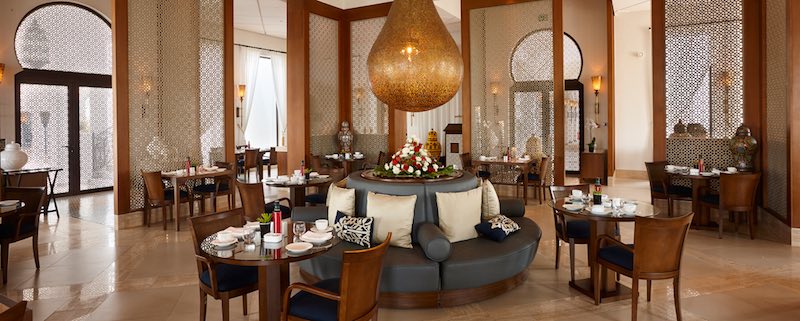 At the heart of every amazing Moroccan vacation is its food. The country's dining options are as diverse as its history, and this summer, the internationally-renowned restaurant Nur — known for its modern takes on classic cuisine — has opened up a new venue at the Tamouda Bay Banyan Tree Resort, which sits along the nation's north coast. Headed up by Najat Kaanache, a television chef whose recipes have been celebrated worldwide, this new venture promises to build on the success of the original Nur restaurant in the Medina of Fez. The restaurant concept fuses traditional Moroccan meals and cooking techniques with a blend of international influences, and this recently opened venue is already impressing diners with its sumptuous dishes and unmatched ambience.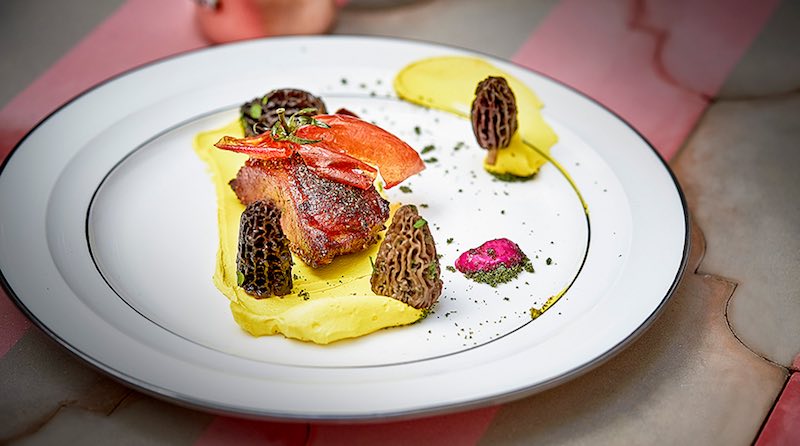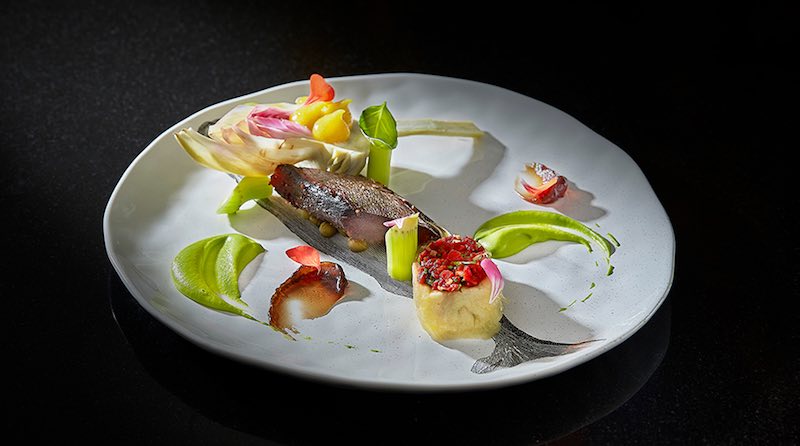 Nur's new location at Tamouda Bay is situated in the hotel's Tingitana dining facility, an intimate space with an elegant Moroccan flair. The menu is packed with dishes whose earthy flavors and colorful presentation are specially designed to tantalize the taste buds. In fact, the menu alternates nightly, ranging from reimagined tagines to rich stews to whatever Chef Kaanache and her talented culinary team concocts. Nur's multiple-course meals are cherished for their attention to detail, their flawless presentation, and their bold, authentic flavors. Patrons can even request dietary accommodations in advance, ensuring that everyone can partake in the kitchen's imaginative selections. Dining at this world-renowned restaurant is an immersive experience, taking guests on a gastronomic tour of the best ingredients and dishes Morocco has to offer.
Mediterranean Charm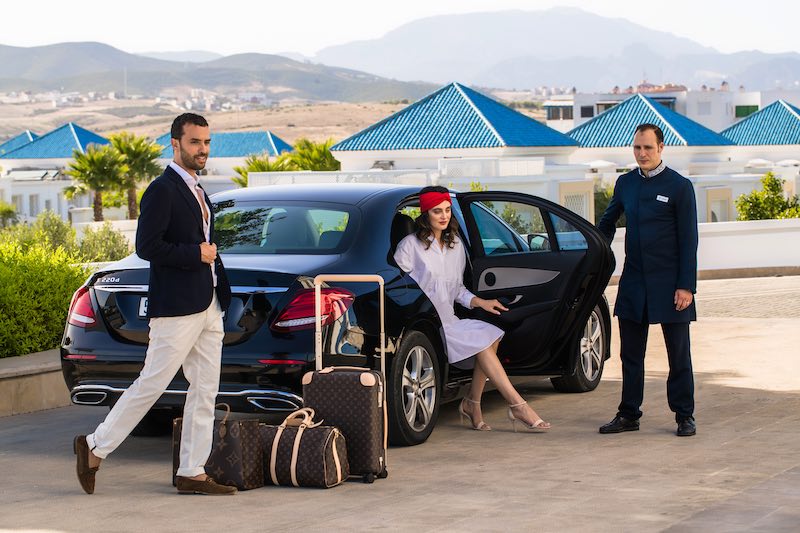 Once patrons have had their fill and sampled Nur's culinary delights, the Banyan Tree Resort offers a whole slate of activities to make anybody's stay in Morocco a slice of paradise. The hotel's 92 villas are cozy and intimate, luxurious and refined, and all of them are a short distance to sprawling white sand beaches, where visitors can spread out and sunbathe. If feeling sand beneath your toes doesn't sound appealing, guests can dive into one of the resort's spectacular private swimming pools or receive a full day's pampering at the in-house spa — tranquility and rejuvenation wrapped into one high-end experience. Some patrons might also enjoy going dolphin spotting on the nearby coastlines. The resort's proximity to the ancient city of Tetouan — a UNESCO World Heritage site — also places them right next door to one of Morocco's craft-making capitals, perfect for souvenir shopping.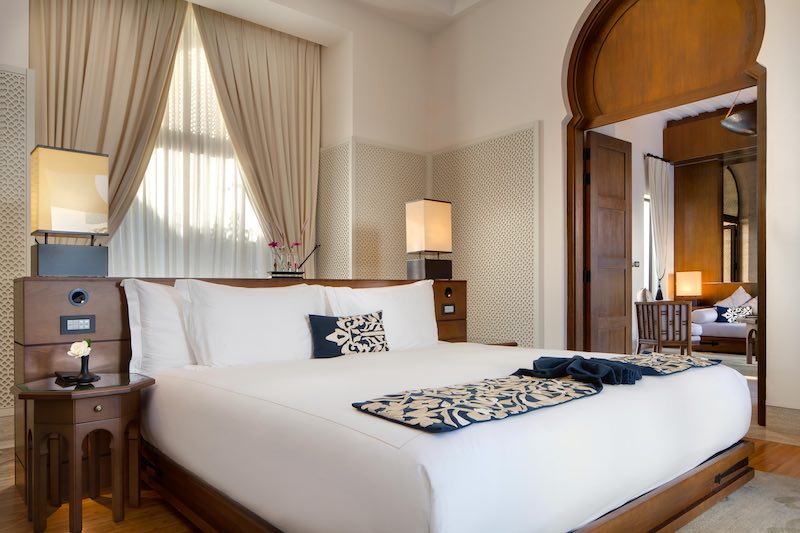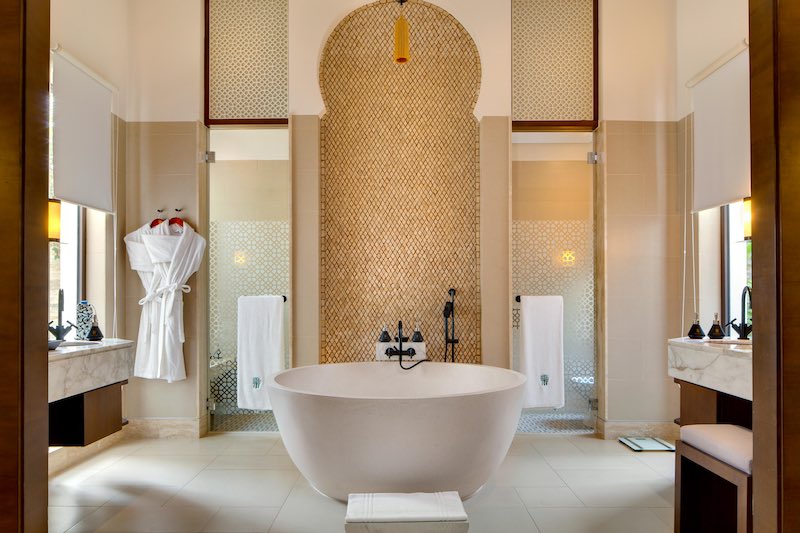 Whether you are a solo traveler looking for time away or a couple searching for romantic adventure, Tamouda Bay is a hotspot for food, fun, and exploration. The resort's addition of Nur, a top-tier Moroccan restaurant, only elevates the already lavish and luxurious experience this hotel prides itself on. Mediterranean charm mixes with North African tradition at Chef Kanaache's elegant eatery, and the surrounding area's range of activities means no one will leave this place bored and dissatisfied. A taste of North Africa and a memorable summer getaway: what could be better? But hurry and book now before the summer is over; you won't want to miss out on this seasonal culinary treasure.