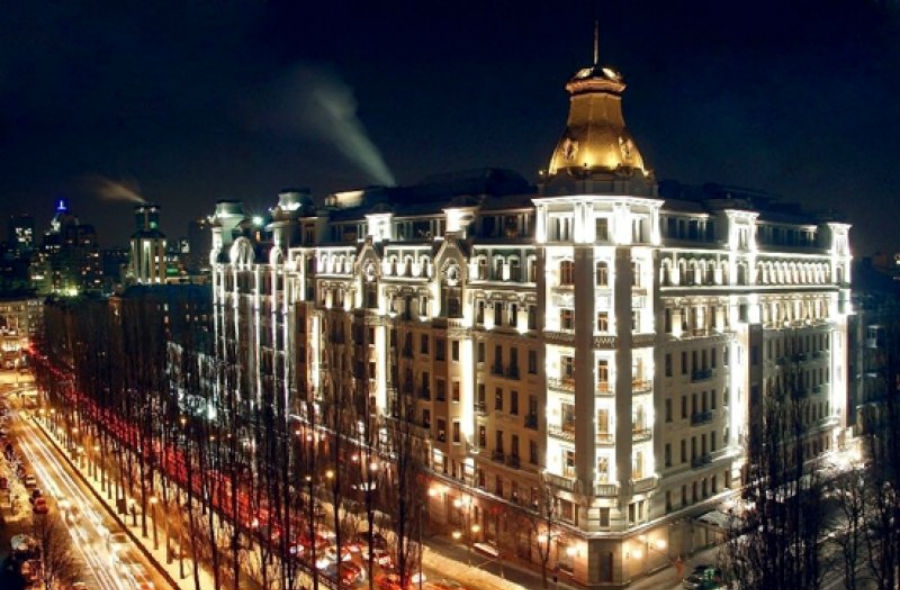 Pleasantly surprised and already overly impressed.
This statement sums up my first day here at the Premier Palace in Kiev, Ukraine. This statement goes both for the city and the hotel.
How come no one told me how great Kiev was? Why haven't I been here before? When was Kiev added to the list of best places to visit in Europe (I must have missed that memo)? These are questions I ask myself after seeing the few sites I have seen upon my first day in Ukraine. Move over Prague, and make room for a new Eastern European gem to rediscover; Kiev!
The Premier Palace is a five star hotel in Kiev. Five star is a joke; they deserve a ten! European elegance and extravegance in decor and ammenities is outstanding. The staff is genuinely sweet and helpful. Afterall, this is what you expect at a hotel of this caliber.
I had the best brunch at their rooftop restaurant, Terracotta, overlooking the city. So much more to come, however for now, I took a few quick pics of a "normal" day in the city. Bye for now as I dart back to my suite to prepare for dinner at the Budda Bar!
I'll keep you posted daily in short here of my journey on assignment in Kiev, Ukraine and Moscow, Russia, but once I'm back I'll publish articles and reviews in full.
For more on the Premier Palace, visit www.premier-palace.com