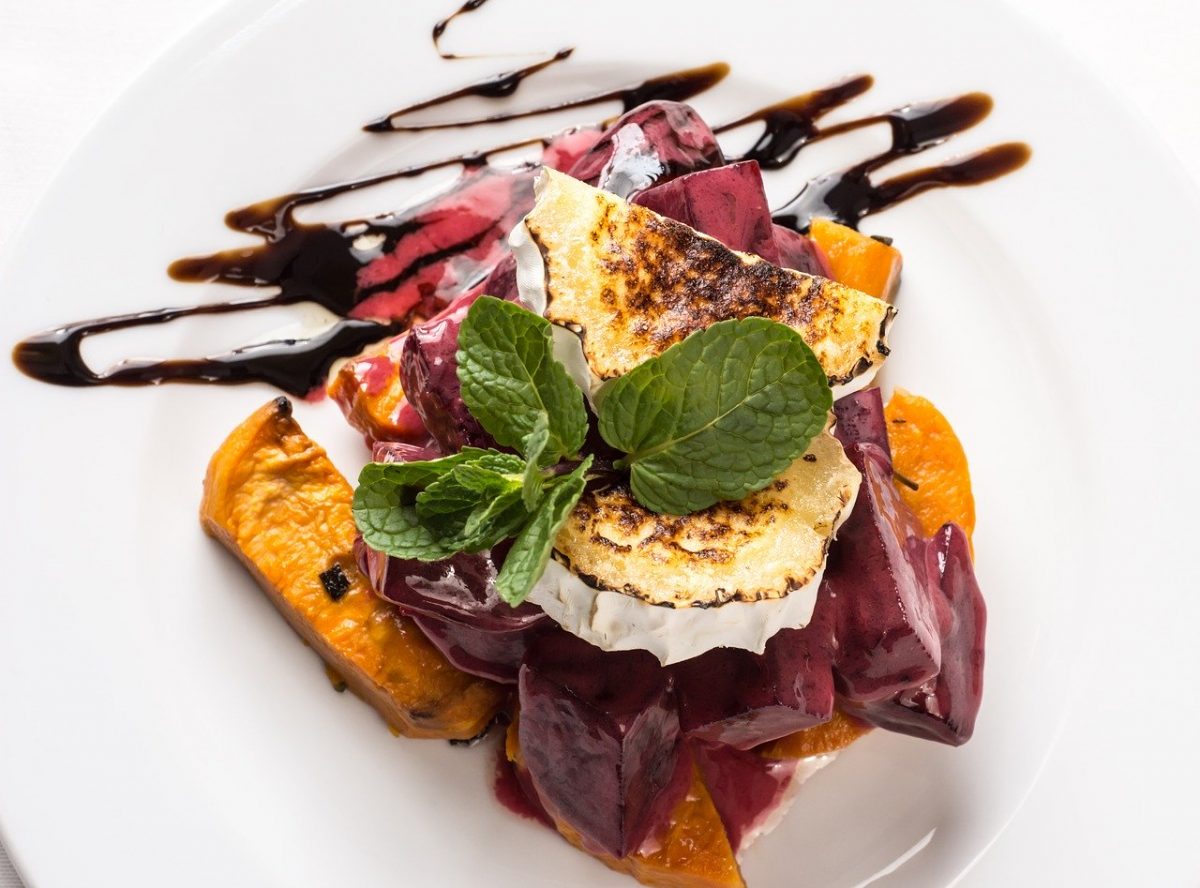 COVID-19 has temporarily altered the way we live, eat, and breathe. Those who once enjoyed jetting off to their favorite restaurant for the evening are now finding themselves staring into a packed refrigerator in their own kitchen with nothing to eat. But, as takeout ramps up, the country's finest restaurants are delivering in a big way. Here are some of our favorite restaurants across the U.S. that are continuing their craft by putting together prix-fixe takeout meals to satisfy your hunger for fine cuisine.
n/naka – Los Angeles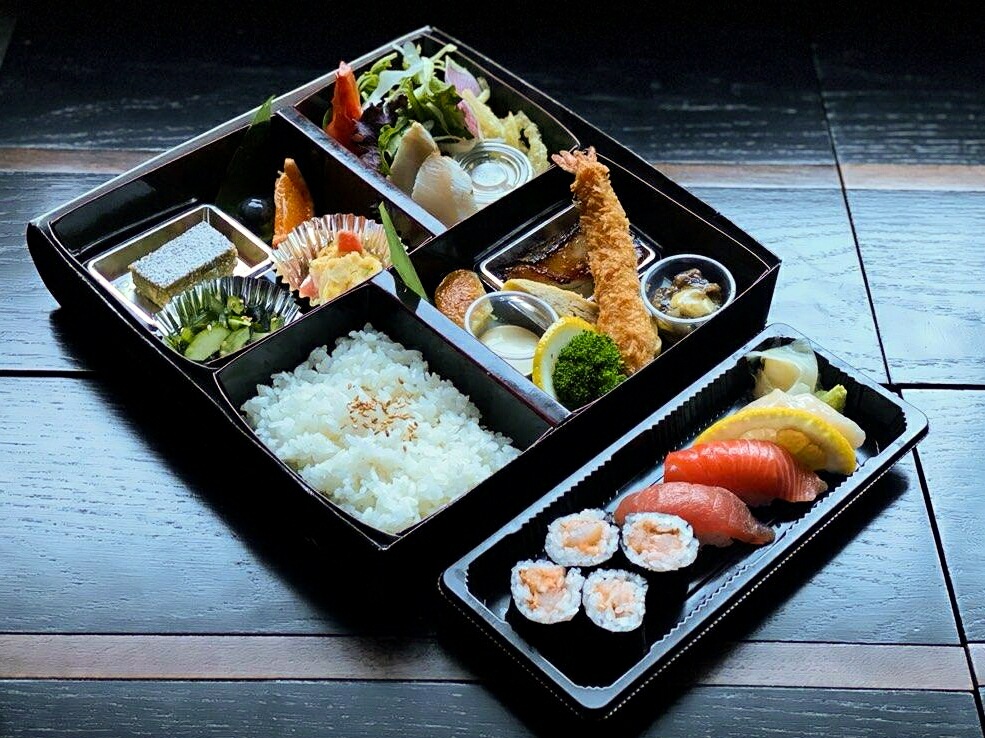 While the dining room is closed until at least May 15, the to-go menu is alive and kicking. Visit the n/naka to go menu to find two specialty bento boxes available for pickup every 15 minutes between 5pm and 7pm. The Bento with Sushi includes Japanese comfort foods like black cod, panko-fried shrimp, sunomono, assorted sushi, and deserts for $38 per person. The Kaiseki Jūbako upgrades the experience with a curated selection including Braised Monterey Bay Abalone, seasonal sashimi, seared wagyu salad, chocolate truffle, and more for $85 per person.
Bresca – Washington D.C.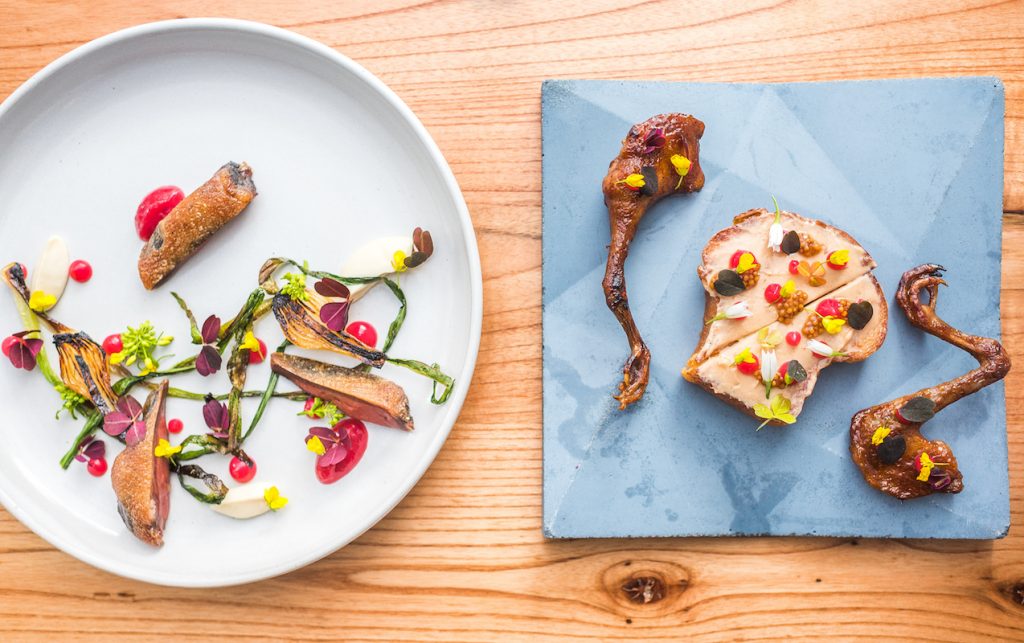 The popular Michelin-starred restaurant Bresca in D.C. has created two menus—the BEEHOME menu and the Steak House Classic menu. The BEEHOME prix-fixe menu starts with the option of Brioche Tratine (foie gras, if you please) followed by a starter selection, a main course with options that include wagyu beef brisket, chicken, or duck, and rounds out with a classic dessert. Specialty cocktails, beer, and wine are also available for takeout. The Steak House Classic menu serves two people and is $195. This menu encompasses shrimp cocktail, wedge salad, 32-oz prime dry-aged ribeye, specialty vegetables, and a chocolate tart dessert.
Bresca is not the only area dining establishment that is serving up tasty takeout. Look for prix-fixe menus from The Dabney, Gravitas, Kinship, Little Pearl, and more.
Canlis – Seattle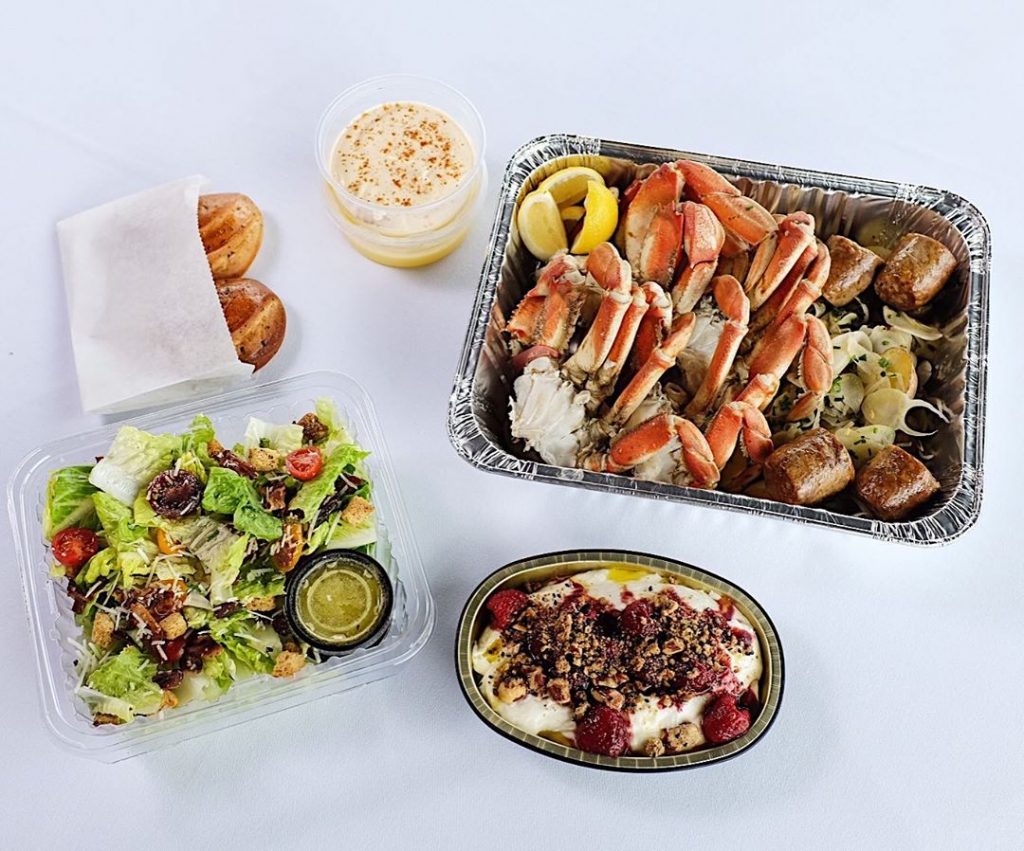 Because Seattle was one of the first U.S. cities to be affected by the coronavirus, chef owners got a jump start on takeout and delivery ideas. Since March, Canlis has been serving up a meal kit called Family Meal costing up to $95 per person. Rather than the typical manicured cuisine Canlis serves in their dining room, menus feature reimagined fine dining dishes made up of snow crab legs, leg of lamb, dry-aged duck cassoulet, and other mouthwatering dishes. The menu changes weekly. Canlis also delivers community-supported agriculture boxes and bottle service. Order in and view the live-stream piano so you can feel the ambiance of the restaurant in your own home.
Dialogue – Santa Monica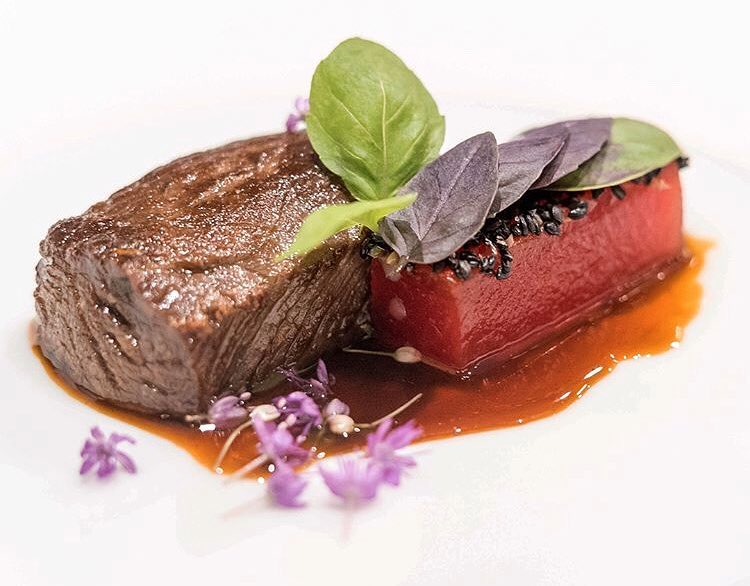 Beloved for their single multi-course tasting menus, Southern California's Dialogue has moved to online orders and curbside pickup of high-end cuisine. Order in Surf & Turf for 2, a 3-course meal with the main dish being beef short rib wellington, or a 3-course vegetarian meal. Vintage wine, craft beer, and sake are available for pick up as well.
Alinea – Chicago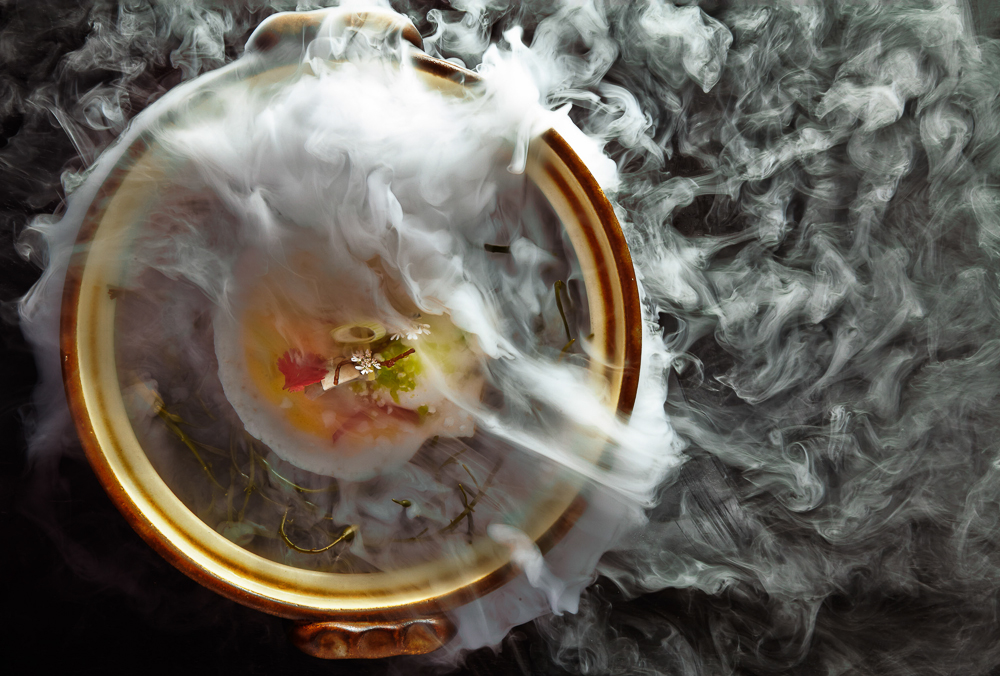 Michelin 3-Starred restaurant Alinea in Chicago, owned and operated by Nick Kokonas and chef Grant Achatz, offers comfort takeout of duck cassoulet and osso buco & risotto alla Milanese. While it seems a bit of a stretch from their innovative approach to modern cuisine, these dishes are made with the finest ingredients that capture the heart of the award-winning restaurant.
Fine dining establishments across the country have temporarily redesigned their menus in order to explore new ways to connect with guests. It's important to support local businesses in any way you can. Learn about other ways you can help support restaurants in this article.