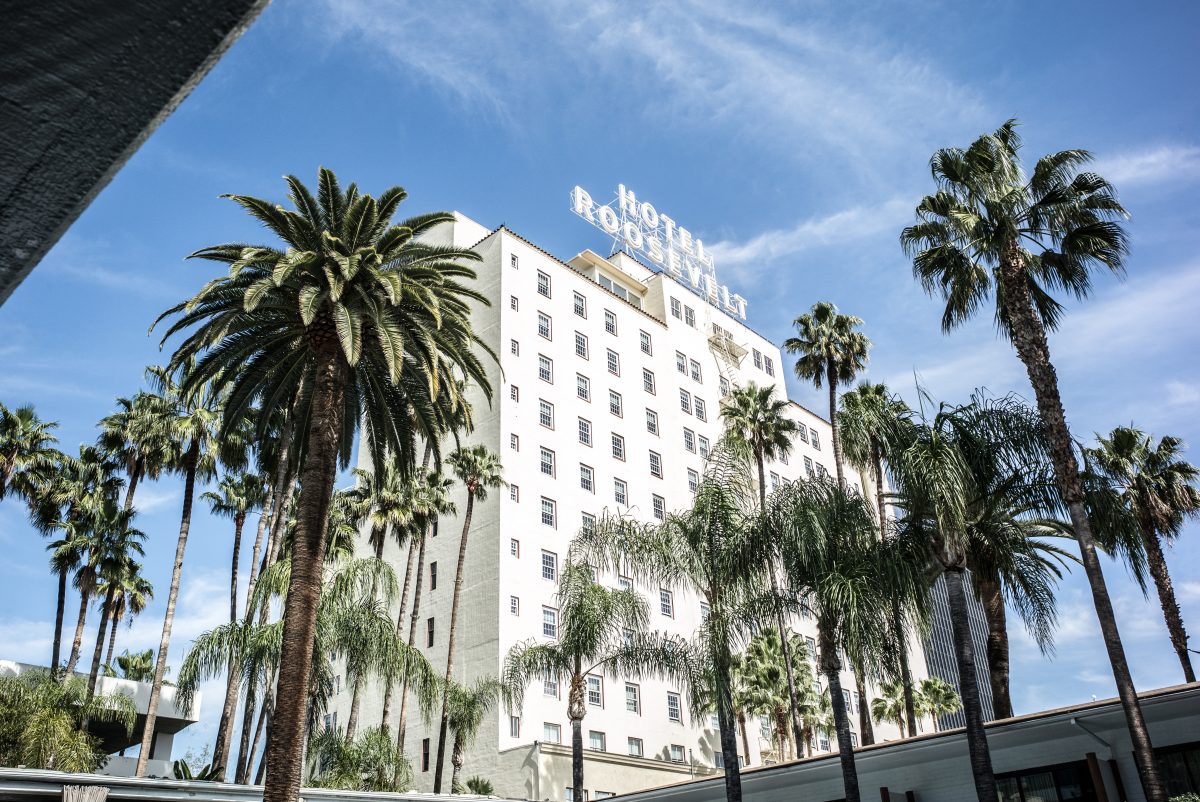 In the heart of Hollywood, the Hollywood Roosevelt Hotel stands tall and proud and strong on Hollywood Blvd, that familiar and classic marquis of block letters on top of the building just reeking of understated yet omnipresent showbiz glamour, opulence and Tinseltown coolness. Drive by the hotel and a magnetic forcefield that's hard to resist draws you inside. What I love about the Hollywood Roosevelt is to me, it's an equal parts old-school and modern joint, and once you enter that hotel lobby there's history, excitement, ambiance, and opportunity in every direction. The first Oscars were held in this hotel, earning it mythical status for that fact alone. It served as Vincent Chase's home for part of a season of Entourage, you've seen it in Curb Your Enthusiasm, Beverly Hills Cop II and Catch Me If You Can amongst many other films and television shows.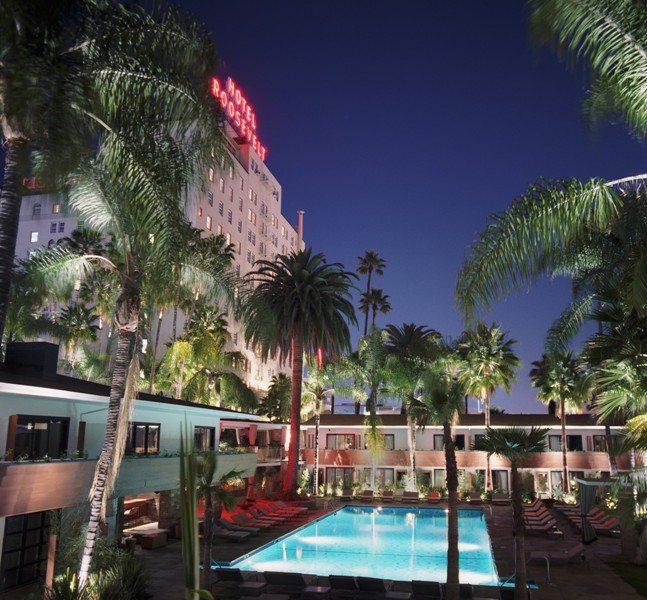 This is the 90th anniversary year for the Hollywood Roosevelt, and on a recent Saturday we ventured just off the lobby and enjoyed a fantastic dinner at Public Kitchen & Bar, the signature restaurant inside the Hollywood Roosevelt. The first thing that struck me about the restaurant was the relaxed and inviting vibe. Completely unpretentious, yet still bold, dynamic, stylish and 100% unique in its decor, furnishings and overall design.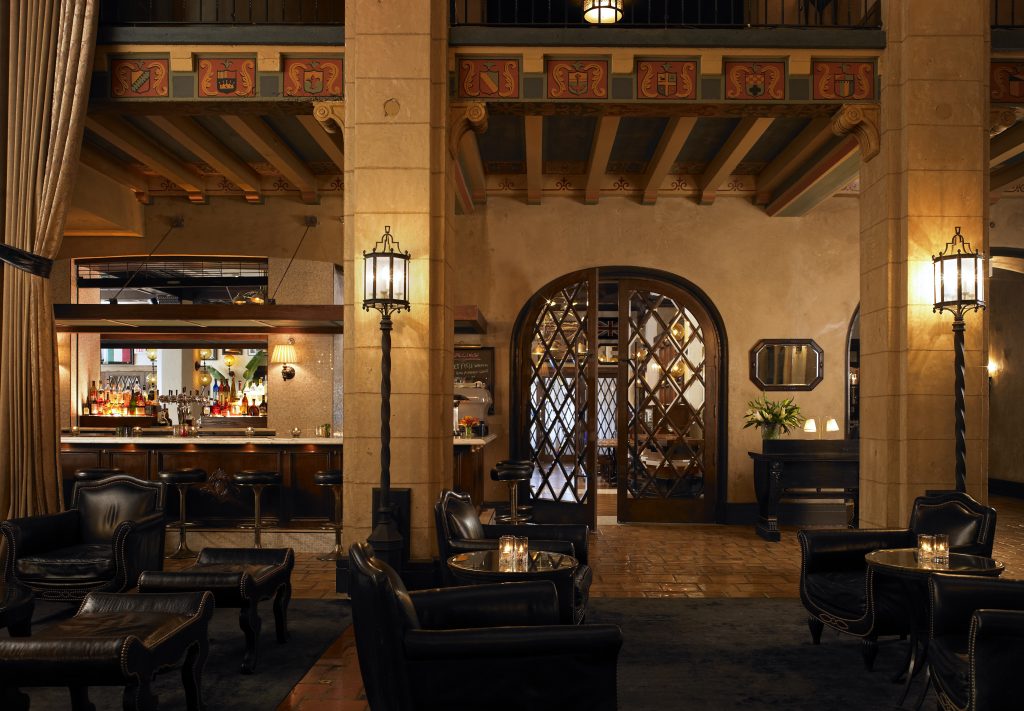 As entertaining as it is to scan the dining room and soak in the surroundings, the bold and eclectic menu of classic American fare is what has drawn in the crowds and made them want to return for multiple visits.
Let's start with the cocktails. They all come from the epicenter of the room, the marble topped, three-sided bar. The bartender working on the night we were there was a maestro mixer, preparing handcrafted cocktails with a special flair that set the tone for a 90-minute dinner that was superb. Executive Chef Tim Goodell knows his clientele, and his dynamic menu includes  delectable lighter fare, like chilled oysters served with citrus mignonette and fresh horseradish, charred Spanish octopus, charcuterie and artisanal cheeses. The entree list like a popular movie with an ensemble cast of acting stars, and it featured selections like the roasted red snapper, green team poached salmon, tandoori airline chicken, and a show-stopping 12 oz. bone-in ribeye.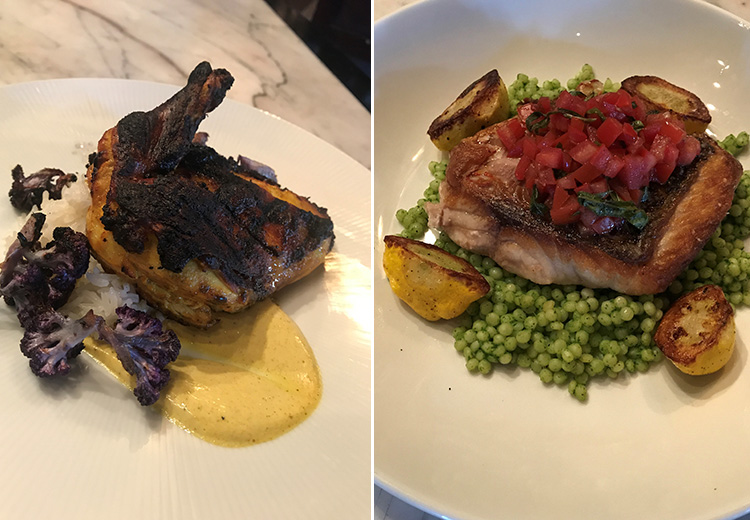 Sometimes it's fun to walk in the footsteps of legends, and you can trace the steps of nine decades worth of showbiz heavyweights who have roamed the hallowed halls of the Hollywood Roosevelt Hotel on your next trip to La La land. And when you are there, venture several steps off the lobby and enjoy a meal at the Public Kitchen & Bar, than venture off to The Rosy Oyster by the Tropicana Pool, or wherever else your itinerary calls for and I think you'll be saying "Hooray for Hollywood" at the end of the night