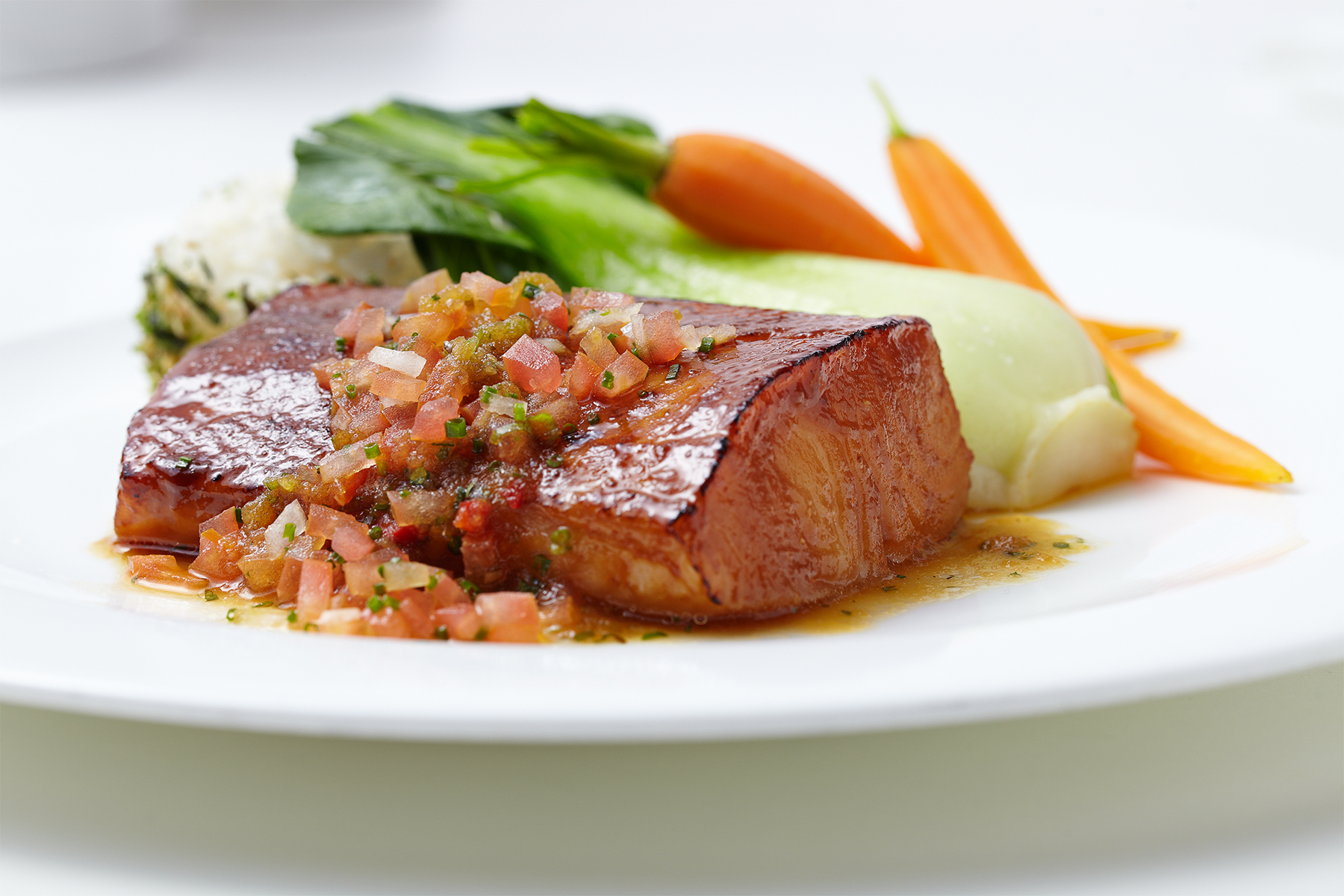 Finding quality dining at or around Disneyland is no small feat. Most of the restaurants near the "Happiest Place on Earth" either serve mediocre cuisine at an absurd markup or are the sort of chain restaurant a Jetset reader wouldn't be caught dead in (regardless of how many children they are dining with). But Roy's is the type of chain whose name should carry enough cachet to always make it a viable dinner option.
Chef Roy Yamaguchi's first eponymous eatery opened in Honolulu in 1988. Since then, the restaurant has expanded globally, and the Roy's name has become synonymous with creative, upscale Hawaiian cuisine. Famous for their fresh, quality seafood, tiki-style cocktails, and innovative amalgam of classic dishes with Pacific Rim staples, Roy's has slowly become one of the premier fine dining chains in North America.
The location in Anaheim carries on that rich tradition, as local chef Ron Plata adeptly delivers Roy's signature dishes in an mature and upscale, but relaxed setting that quickly makes you forget the bustling amusement park down the street. Yes, this is technically a "Hawaiian" restaurant, but the decor doesn't bludgeon you over the head with the theme. Simply put, it is classy and elegant; there is nothing kitschy about Roy's. Furthermore, the service is swift and attentive, and the atmosphere is exactly what an adult needs after hours upon hours of waiting in line.
As mentioned, the cocktail selection is tiki-style. But like the decor, not kitschy. Perhaps their most famous drink is the Roy's Island Mai Tai, a impressive twist on a classic staple. But equally impressive were the mango mojito, jalapeño margarita, and drunken mule. There is also a very unique wine list where you will find several sake, sparkling, and aromatic varietals.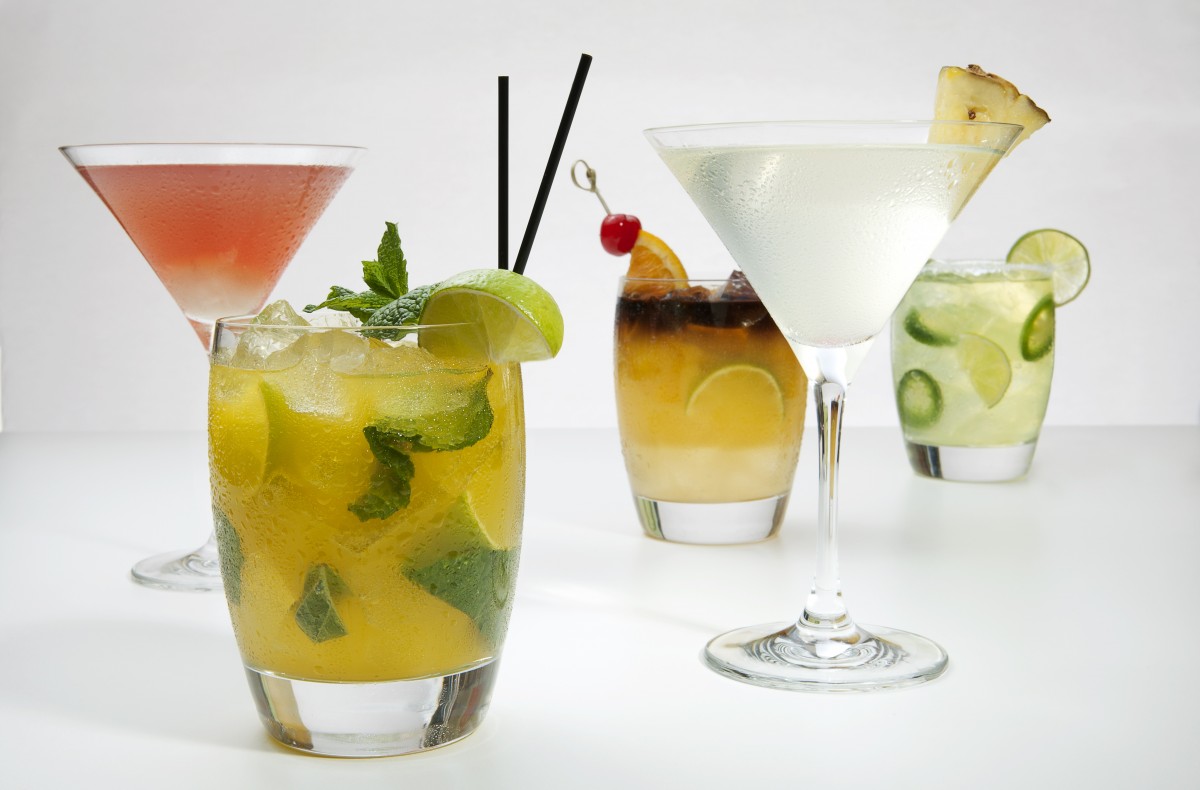 To start, the Szechuan-spiced pork ribs are smoked and glazed in an original Mongolian-style sauce and quite delectable. The same could be said for the lobster bisque — a dish that in typical Roy's fashion eclectically incorporates a staple like Maine lobster with something innovative and tropical like coconut milk. But the most famous dish is the legendary lobster potstickers. Served in a spicy Togarashi miso butter sauce, they are so unbelievably delicious that it is almost impossible to settle with just one order.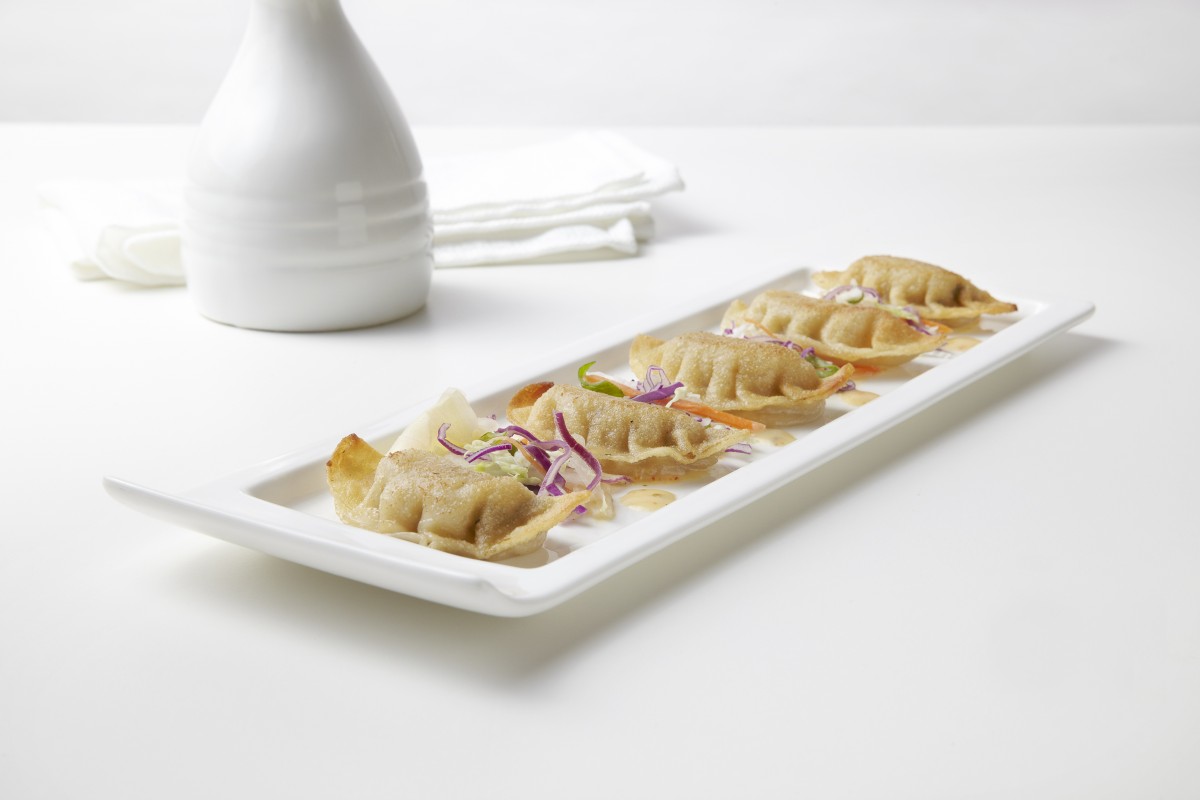 As for entrees, there are a wide variety of options in a menu that is nevertheless not overwhelming. Seafood standouts include a hibachi-grilled salmon served in a Japanese citrus ponzu sauce, a roasted macadamia nut crusted mahi mahi, and (perhaps most famously) seared sea scallops served with a potato purée featuring pork belly, fennel, apple, and a honey coriander glaze.
The filet mignon comes with a Yukon mash and a shies béarnaise. The braised short ribs also feature the Yukon mash and are seasoned with Roy's natural braising sauce. But my favorite non-seafood entree was the massive bone-in ribeye, cooked to perfection, bathed in sauce, and served with a fried egg on top. As for sides, it's hard to avoid the crab-fried rice and the truffle bacon mac and cheese.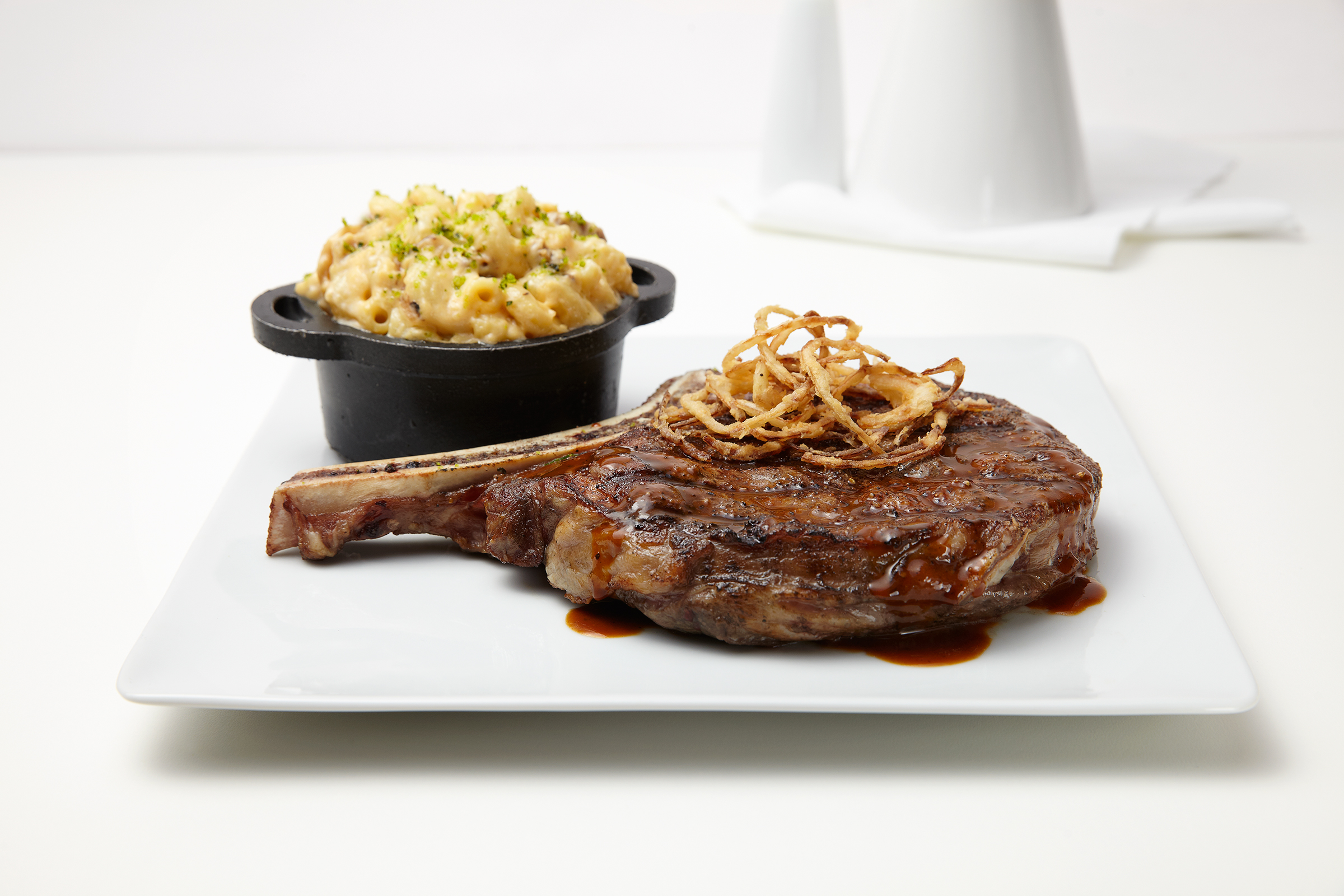 Roy's most famous desert is their caramelized pineapple upside down cake, served a la mode. I have never been a huge fan of upside down cakes, but this one is prepared just right. Nevertheless, I preferred the melting hot chocolate soufflé. With its molten hot center, raspberry coulis, and vanilla bean ice cream on top, it is a perfectly balanced desert, and the perfect way to cap off an excellent meal.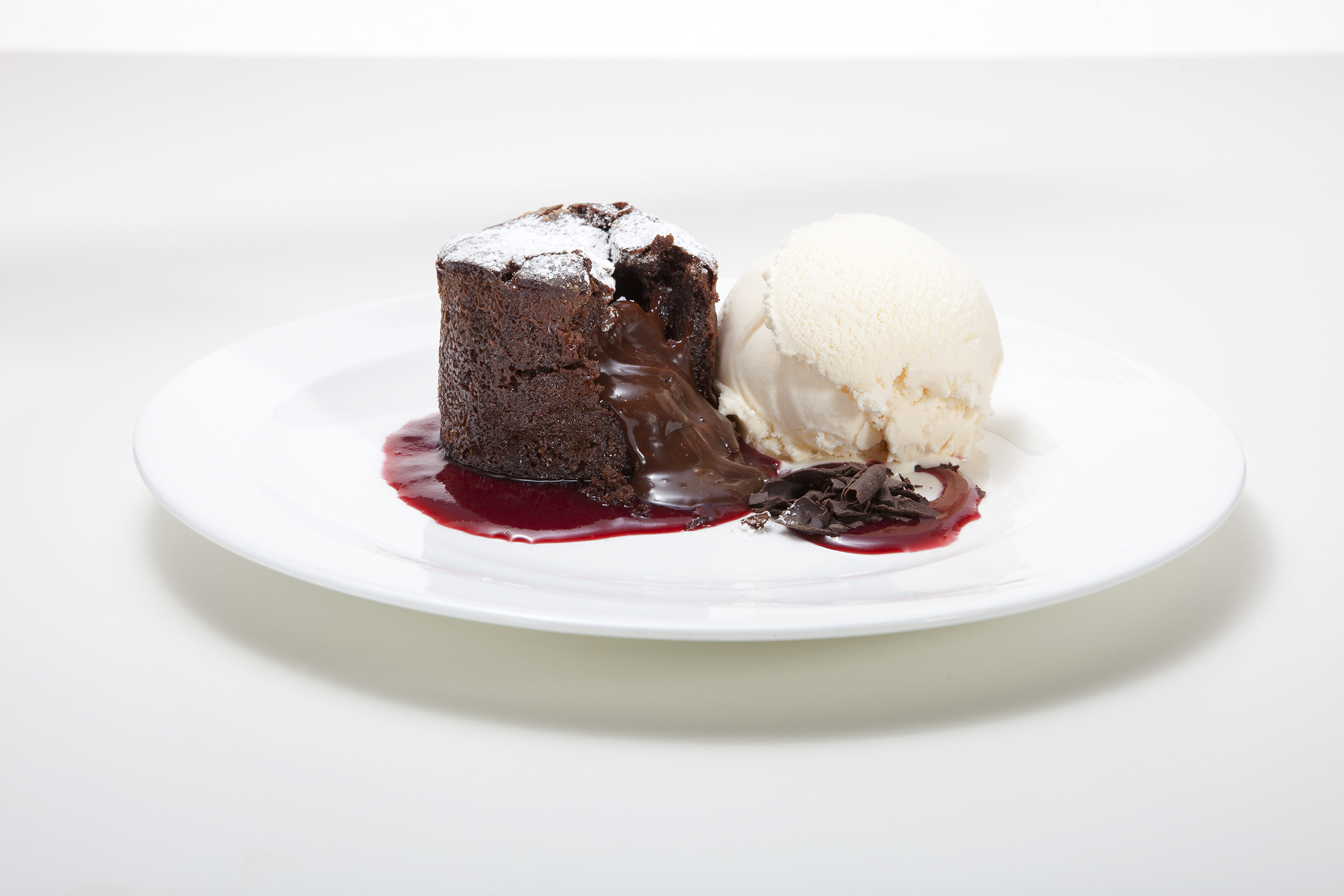 By the time you savor the last bite of the soufflé, you may find yourself catching a second wind, sensation returning to your feet, and suddenly the prospect of a few more hours watching fireworks or hitting that last elusive ride sounds far more appealing. But even if you're just in Anaheim on business (and I don't know if there is a third reason), you won't find a much better dining experience than Roy's.