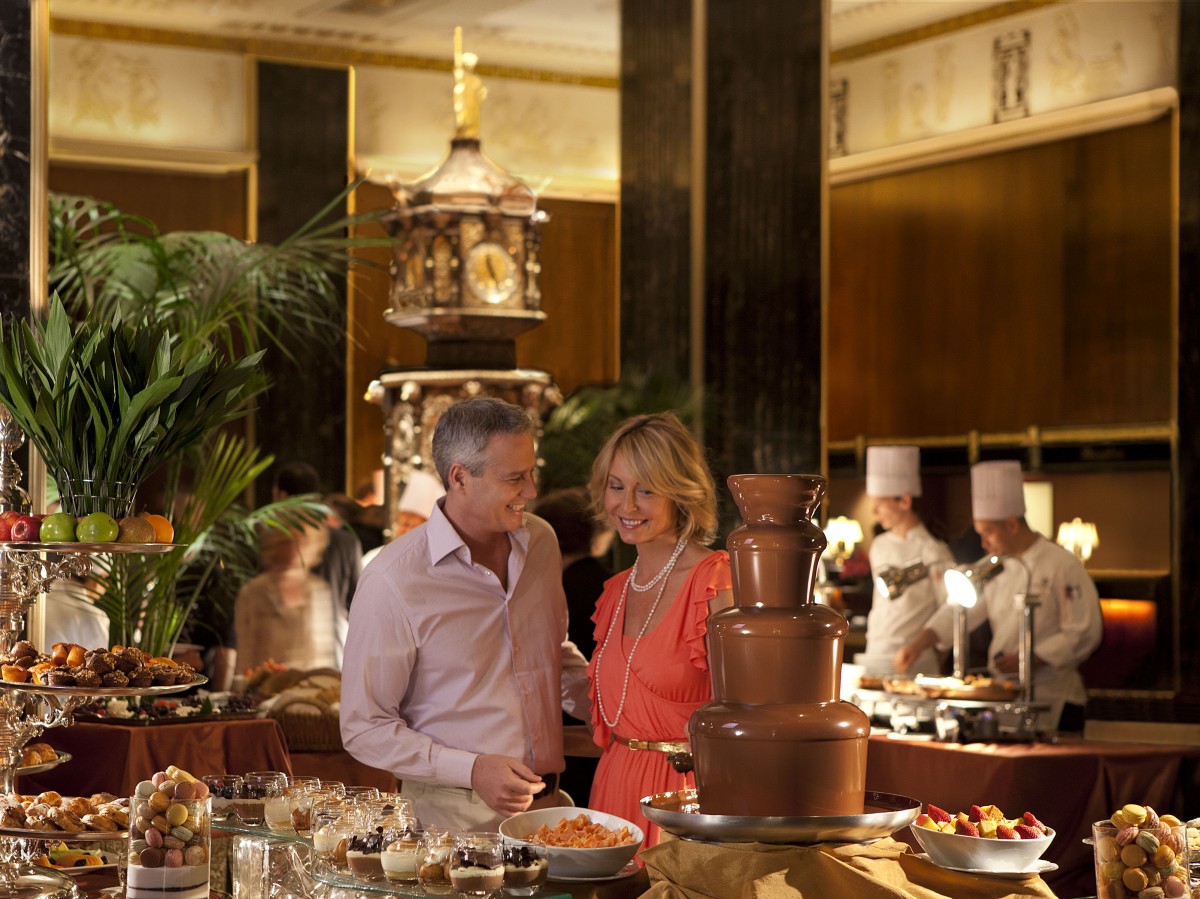 Thousands of things make New York City special, but only a handful of experiences in the Big Apple are iconic. Sunday Brunch at the Waldorf Astoria New York is one of them. For decades, it has been a staple for New York City locals, visitors, and hotel guests from around the world. After a recent visit, I saw firsthand why it is one of the things you absolutely must do if you haven't (or do again) when visiting the city.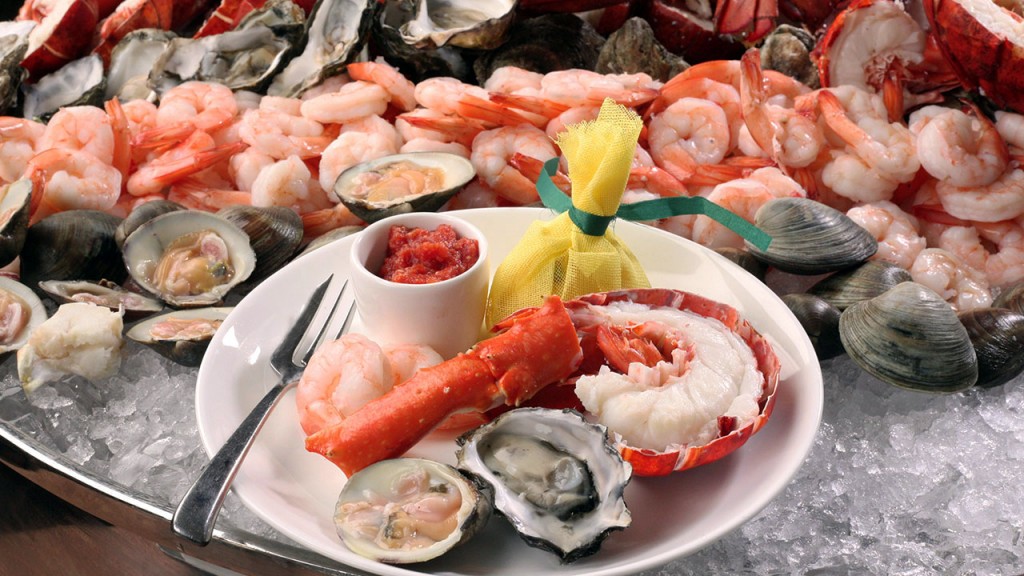 Let's start with the setting. Walking through the doors of the Waldorf Astoria — the same doors that kings and queens, movie stars, world leaders, business tycoons, and Hall of Fame athletes have been strolling through since 1931 (when the original Waldorf Astoria relocated to make room for where the Empire State Building currently stands) — you just know you are in a world-class hotel. Just being in a great hotel like the Waldorf gets your juices flowing. Once you pass through the recently-restored lobby you are essentially in Peacock Alley, where the brunch takes place each Sunday. Soon the frantic and frenetic pace of Manhattan just steps away outside on Park and Lexington Avenues disappears and a culinary wonderland begins to envelop you.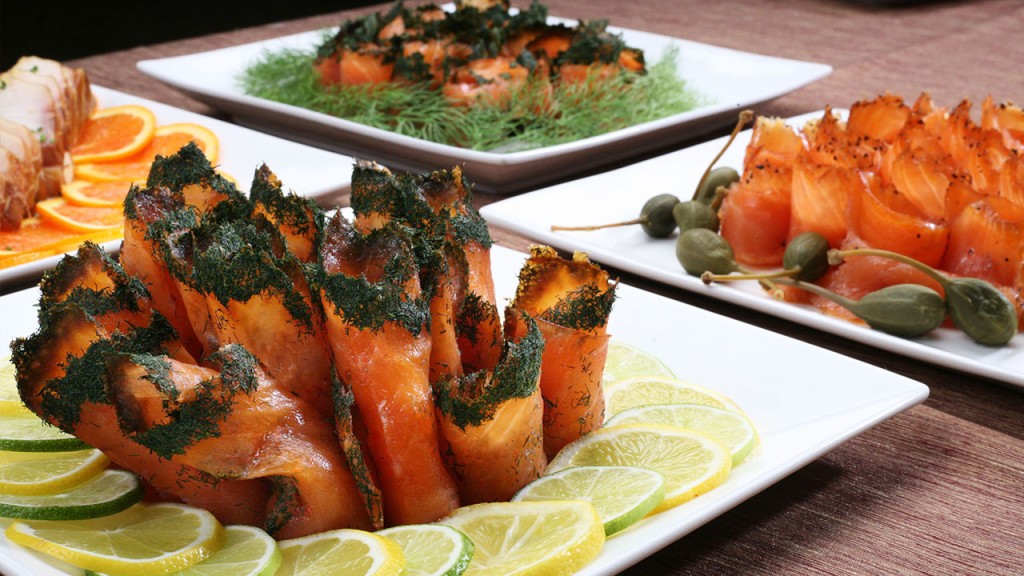 Each Sunday, from 10:00 am until the final seating at 2:00 pm, brunch is served. No matter what your particular taste or craving is, you will find what you are looking for. The raw bar with caviar, clams, oysters, shrimp, and of course, lobster might be calling your name. Or you might choose to ease into things, starting with a glass of champagne and a spoonful of caviar. Or maybe your desire a mimosa and a fruit plate, or a cappuccino and a pastry before you start making important decisions about where to go first to begin your feast.
The buffet is set up in a way that is easy to navigate; essentially its is a u-shaped layout with breakfast, seafood, and an assortment of bread options on one side, with the meat carving and two chef stations set up in the middle. Fill one plate with Beef Wellington, put a custom-created omelette on another, and a lobster tail or pancakes on a third. Then come back for seconds and dine on such staples as Eggs Benedict or Waldorf Salad, both created at the hotel.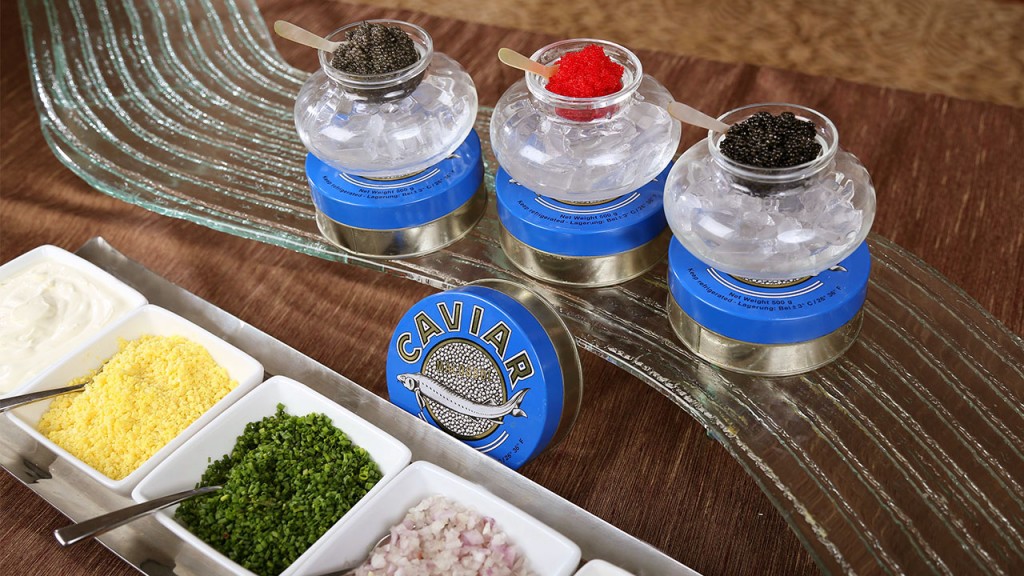 The full bar keeps the champagne flowing in spectacular fashion, and it will take a minimum of two hours for you to take in everything that's available during brunch. I highly recommend staying as long as you need to. The desert options are decadent, fun, and creative, featuring (amongst other things) a chocolate fountain, red velvet cake, Baked Alaska (made with honey from the apiaries of the Waldorf's 20th-floor rooftop garden), and just about anything else you might need to satisfy a sweet tooth.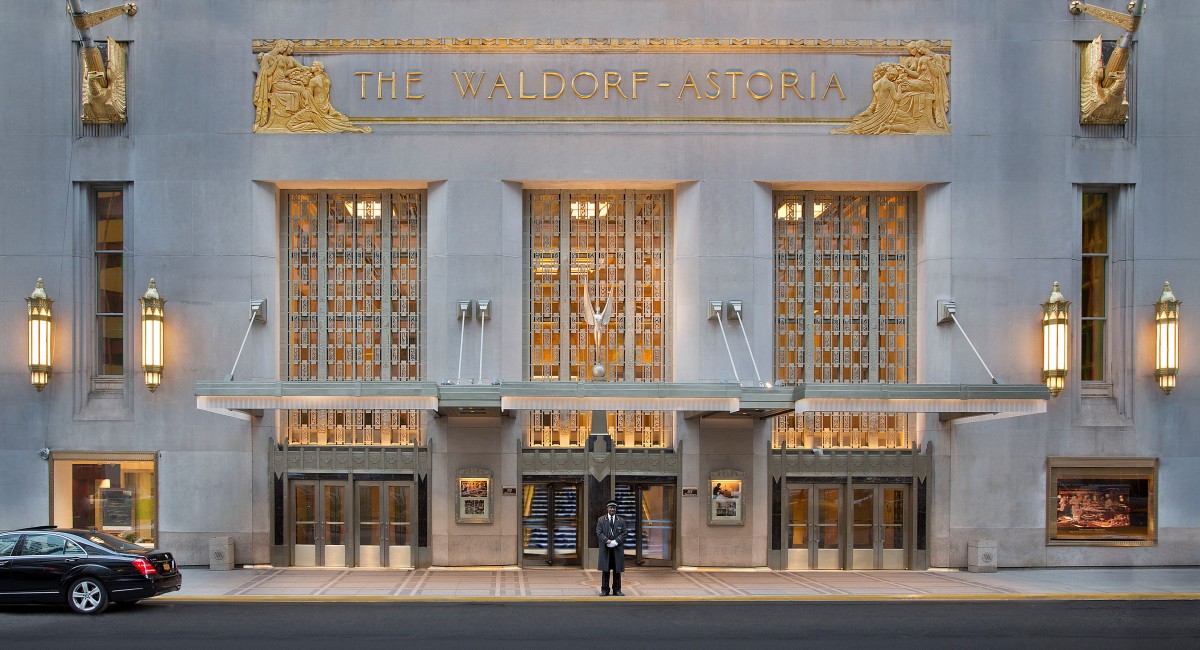 Make no mistake about it, this is a special dining experience. There is a sophistication level of the wait staff, hostesses, chefs, and bartenders that is palpable and appreciated. Everyone involved on the day I was there did all they could to ensure a momentous occasion for the guests. If you have not experienced Sunday Brunch at the Waldorf Astoria it is something you should plan and book for your next visit to NYC. The food, setting, service, and atmosphere combine to make it an institution — a true-to-life New York city experience that visitors to the Big Apple hope to partake in, and what long-time residents have hopefully learned to appreciate in their great city.
The Waldorf Brunch
(212) 872-4895