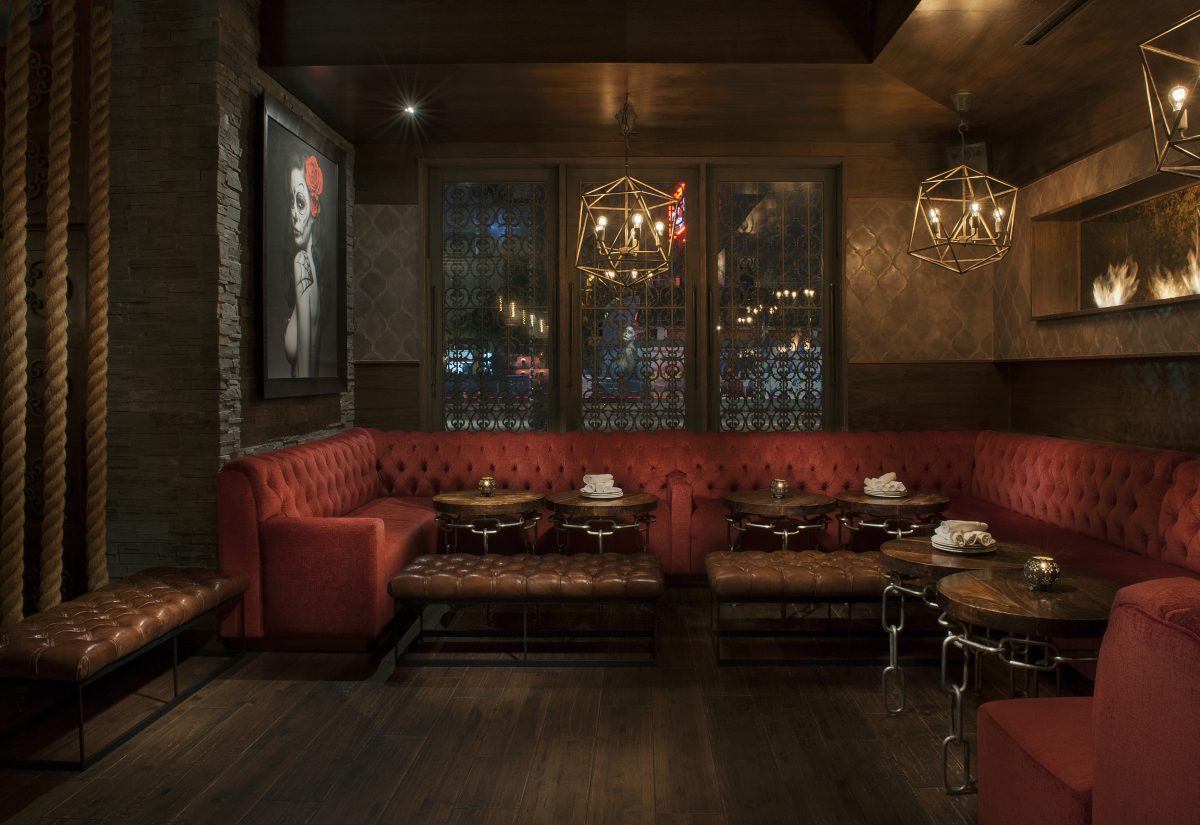 Los Angeles is an incredible culinary megalopolis. There are as many wonderful and diverse options for dining as any world-class city on the planet. The competition is fierce and it takes no prisoners. Which means it's an incredible accomplishment to stand out, to become a hot spot, to consistently deliver unique and dynamic dishes that are impossible to duplicate, over-the-top service that never disappoints, and an organic buzz and excitement in a location people will consistently seek out. It's hard to do, and even more difficult to sustain, so when it happens it needs to be celebrated. Toca Madera has been doing it in West Hollywood since 2015.
Co-founders Tosh Berman and Amrou Manaseer of the Madera Group have built something special in Southern California, taking their modern vision approach of using locally-sourced and sustainable ingredients paired with bold flavors, and creating an entire experience around it. Chef Felix Garcia, the culinary director and executive chef for The Madera Group is the maestro making it happen, and I can speak from the experience of enjoying an amazing dinner on a recent Saturday night that he, and this go-to Hollywood joint are still on top of their game.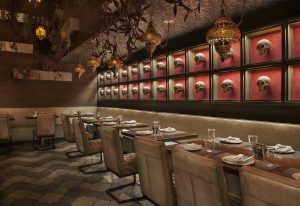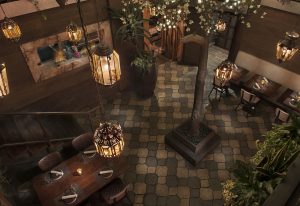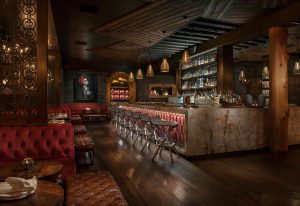 It's an LA destination celebs love because the food is explosively delicious, creative, fun and unique. The shared-plate menu sets the tone for groups of any size to get the full experience at Toca Madera. The menu literally has it all, featuring options to scintillate the taste buds of vegans and vegetarians, as well as the most ambitious foodies and meat lovers. After hearing so many great reviews from entertainment and media industry friends, I was eager to see if there was something palpable inside Toca Madera that the red hot spots all have.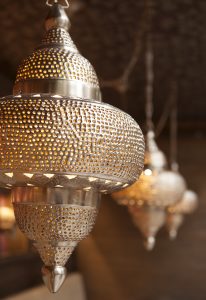 Our group included prominent Hollywood residents and contributors to iconic television shows. It was an overdue first visit for all of us, and our first steps inside Toca Madera were captivating, courtesy of the eclectic, opulent, over-the-top decor, and the professionalism we experienced from the entire staff. It's an incredibly welcoming vibe, genuine, and yet oh-so-edgy. The simple act of strolling in and surveying the scene sets the tone for what will be a 100% unique and exciting experience you will enjoy until you decide to depart.
The creativity and imagination are omnipresent. Another word I would use to describe everything about Toca Madera is bold. That includes the farm-to-glass cocktail program that utilizes fresh, seasonal ingredients along with outstanding mezcals and tequilas. The wine selection is diverse, representing every corner of the globe. You can tell the owners and management clearly wanted to foster an environment of experimentation and creativity. You will find cocktail creations that only exist here, and the waitstaff is there to guide you.
The combination of unique, fresh, vibrant flavors and dishes with the smaller portion, family-style dining experience makes the atmosphere at Toca Madera more intimate. It's a welcoming tone, which is something that can't be said at every joint that paparazzi is hanging out in front of. I can truly say there isn't one aspect about Toca Madera that led me to believe I saw or experienced it somewhere else. Take the actual design of the building itself, which includes a retractable roof, Arabesque accents, handcrafted custom woodwork and other elements that contribute to an alluring modern organic aesthetic. Oh, and may I also mention the sexy and funky art collection that would look out of place and potentially inappropriate in 99.9% of the world's restaurants, but seems perfectly at home hanging on the walls here.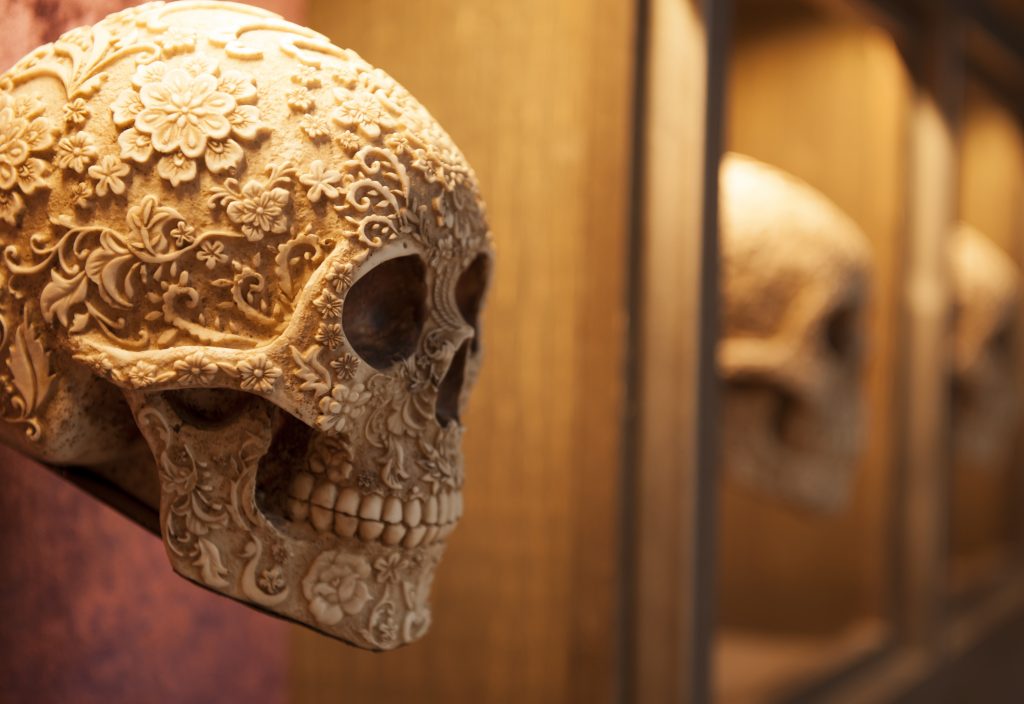 Now let's get to the food. The listings may read Tamales, Tostadas, Street Tacos, Guacamole, Grilled Calamari and Queso Fundido amongst other fabulous creations, but the way the food is prepared, presented and enjoyed courtesy of Chef Garcia and his team is exclusive to Toca Madera. Come here hungry, because your primary regret when you step away from your table is that you didn't try enough of Garcia's culinary gems.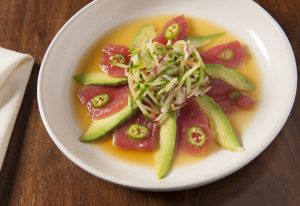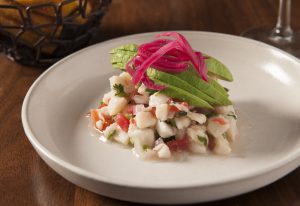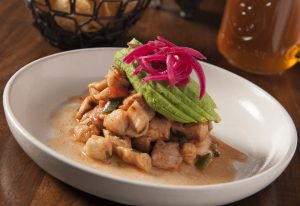 Toca Madera is an experience. It will bombard your senses and constantly remind you this is a special night out. If you were coming just for the food you will not be disappointed. If you visit for the experience it's impossible to not be dazzled. Kudos to the staff for doing a phenomenal job of mixing both elements together, and after consistently performing every night for three years they believe its time to take the show on the road. An opening is scheduled in Dubai next, and another in Scottsdale/Phoenix later in 2018. To all jetsetters in the deserts of the UAE and Arizona, you are in for a treat.