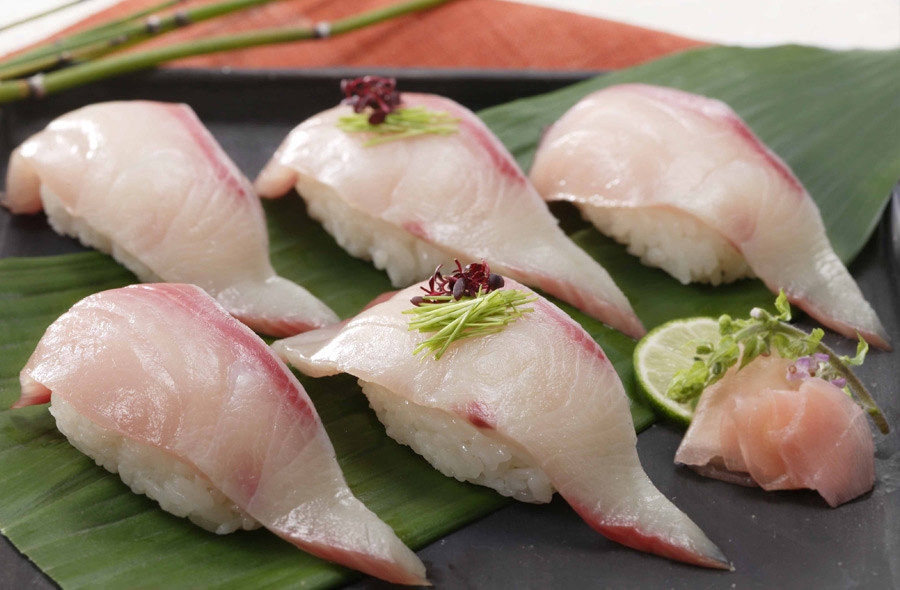 Whether you are serving sushi or prefer sashimi as a standalone, the question asked most frequently is, "If I don't want to drink sake, which wine should I serve with my sashimi?" The answer is, "That depends."
Food and wine pairing theories abound, but it's important to remember that the flavors, textures and garnish used to prepare your sashimi are key to choosing the right wine. For sheer luxury, the rich, buttery texture and clean taste of hamachi or bluefin otoro are good places to start. And that means buying from Luxe Gourmets. Their yellowtail loin is sensuously unctuous and hits the right note with a range of red and white wines.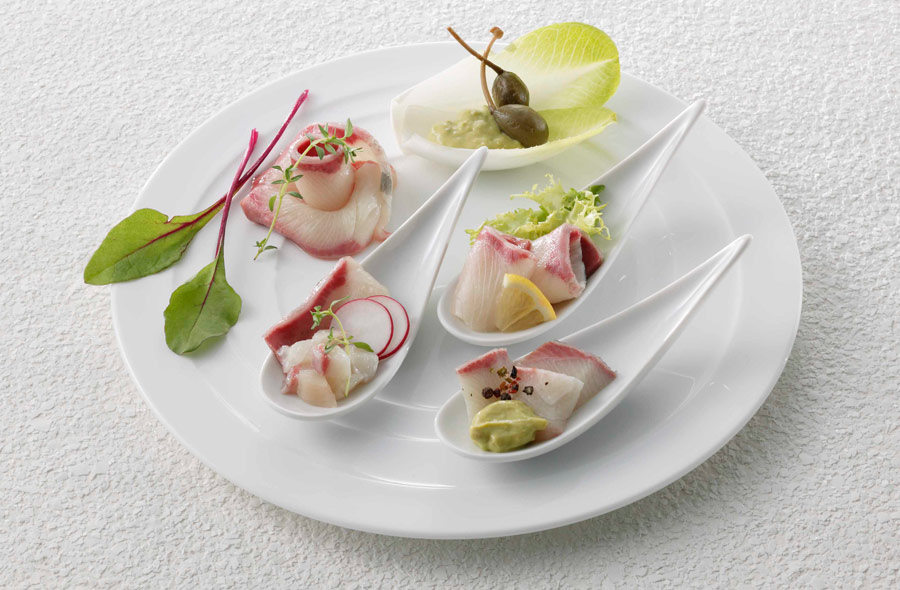 If you prefer white wines, look for unoaked wines that are crisp and that lean more toward citrus fruit rather than tropical notes. Austrian wines are a wonderful choice because they have alluring aromas and mineral-driven flavors that pair beautifully with the rich flavors and silky texture of hamachi or bluefin otoro sashimi.
When choosing a red wine, consider wines with some of the same characteristics as the white wine or try to choose a wine that's a foil to the food's dominant character. It's best to avoid red wines with overly ripe fruit, big tannins and high alcohol levels. The tannins tend to make the fat from the fish feel waxy and greasy on the palate and a high alcohol content can make the fish taste "fishy."
The first white that seems custom made for yellowtail sashimi is Weingut Huber Terrassen Gruner Veltliner 2013. The wine's intense, extracted gooseberry and kumquat flavors, touch of spice and brisk acidity are the perfect match for the buttery yellowtail, while the wine's evocative minerality parries the fish's natural metallic notes.
A second white, a wine made with Sauvignon Blanc, is in order, but not from New Zealand, France, or California. Instead, try a Sauvignon Blanc from the esoteric region of Styria in Austria. Although most wine drinkers are unaware of it, this region's Sauvignon Blancs are renowned for their style and elegance — and one of the best is the Hannes Sabathi Sauvignon Blanc Klassik 2010. This Sauvignon Blanc is a bit racy with plenty of minerality and abundant aromas and flavors of elderflower, green pepper and surprisingly pleasing hints of sweet spring onion. Somehow, it retains its acidity but with a softer impact on the palate, complementing the bluefin tuna otoro's marbling.
For the red wine, a cool climate Pinot Noir is a natural choice, and in this case, it's the Hartford Court Pinot Noir Russian River Sonoma County 2012. Fermented and aged in French oak from a cooler region, this wine has all the dark cherry and plum notes you'd expect with a silky smooth acidity that makes it easy to drink and pair with Luxe Gourmets' yellowtail and Bluefin otoro. The fruit is lean and the tannins are barely noticeable, so the meatiness of the fish feels lush on the palate. This wine can handle the umami and spice.
Summer Whitford, known as The Food and Wine Diva, is a chef and wine pro turned writer. She lives in Washington, DC and writes about all the tasty things to cook, eat, drink, do, and visit—around the corner and around the globe. To learn more about Summer, click here to visit her official bio.