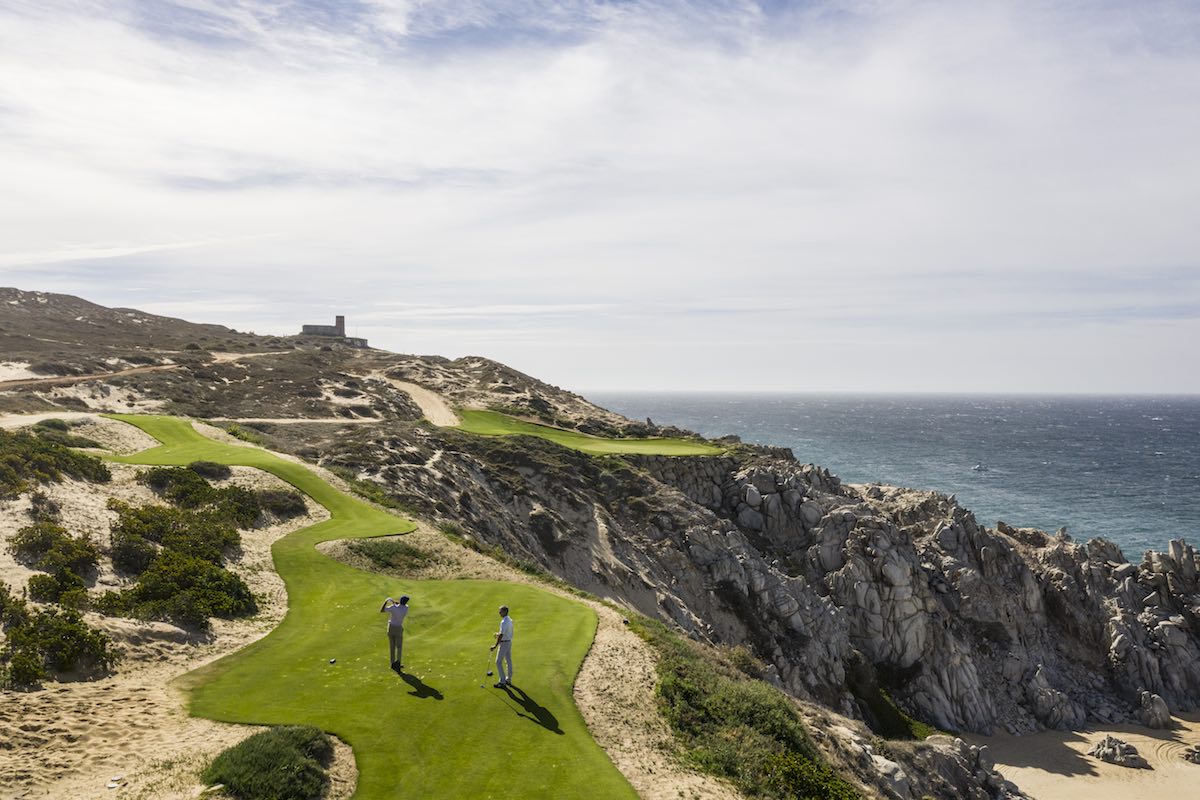 The Pueblo Bonito Pacifica Golf & Spa Resort has been winning awards and a loyal legion of guests ever since opening its doors 15 years ago. This romantic retreat for adults, an enchanting oasis of natural beauty and relaxation, is located at the southernmost tip of the Baja Peninsula on a 1.5-mile stretch of pristine white beach where the Sea of Cortez meets the Pacific Ocean. For those looking to liven things up in the evening, the resort is only a 10-minute ride to downtown Cabo San Lucas.
Regarded as one of Cabo San Lucas' premier luxury destinations, Pueblo Bonito Pacifica has been awarded countless accolades from top travel publications and industry experts. Most recently, it was recognized for excellence in Condé Nast Traveler's 2020 Readers' Choice Awards and earned "Luxury Resort of the Year" from Luxury Travel Guide.
The self-contained destination offers full-service amenities and facilities, including the wellness-inspired Armonia Spa, ocean-view accommodations, butler service, and private beach privileges. The property also features a luxury all-inclusive plan that includes Pacifica's four restaurants; daily wellness activities; wine and tequila tastings; and unlimited food and beverage.

A resort-within-a-resort, The Tower at Pacifica's 689-square-foot, two-room Oceanfront Suites have direct views of the Pacific Ocean, allowing guests to truly enjoy the spectacular sunsets. With unobstructed views, guests also enjoy a special level of privacy. Feathertop beds and a pillow menu accommodate each guest's preference. Separate bathtub and shower as well as bathrobes and slippers are provided. An extra-large balcony has a panoramic view of the ocean.
To bask in the property's ultimate splendor, guests may wish to consider the majestic Presidential Suite, which is located on the top floor of The Towers at Pacifica and boasts the finest ocean views in the entire resort. Featuring 3,233 square feet of indoor and outdoor luxury living space, the Presidential Suite has been designed top-to-bottom with every detail in mind:
Two bedrooms, each with their own bathrooms and respective private terraces equipped with Jacuzzi and outdoor shower. Each bedroom has a king-size bed with premium imported bedding, rich wooden finishes and their own bathrooms and vanity areas;
Spacious living room and dining areas and a fully equipped kitchen;
Dining area opens up to a grand oceanfront terrace with picturesque views of the ocean and artfully designed outdoor furniture as well as a fire pit; and
Access to exclusive amenities such as a private in-suite cooking class by the resort's Executive Chef, private wine and mixology classes, Spanish language lessons, and more.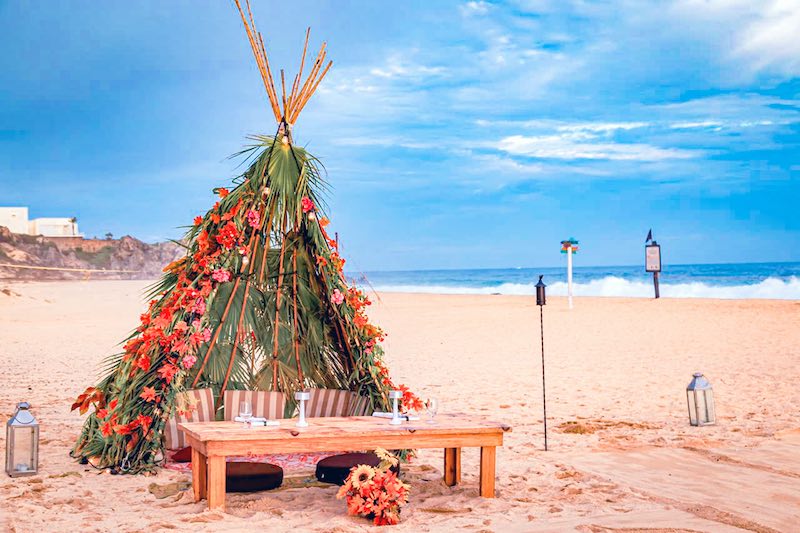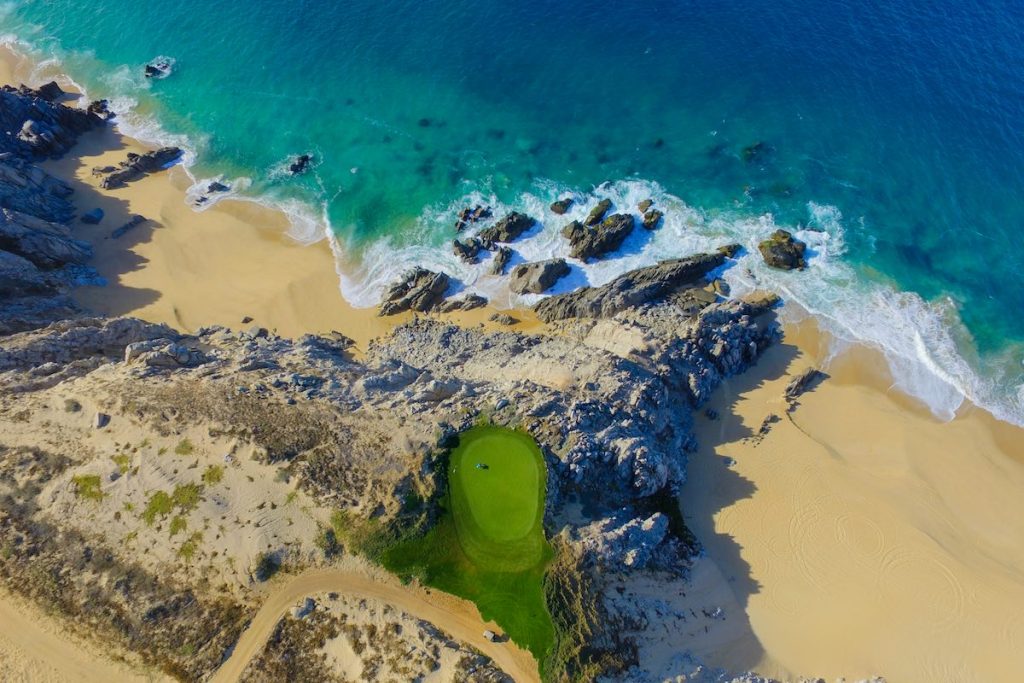 Whether staying in the Oceanfront or Presidential suites at The Towers, guests can rely on the resort's signature Butler Service, providing 24-hour assistance — everything from initial communication once a reservation is made to a personalized check-in and orientation to packing and unpacking suitcases to making dinner reservations to helping plan an excursion or day trip. Butlers are certified by the prestigious British Butler Institute and provide guests with their mobile phone number to ensure every need is met quickly and seamlessly.
Here are just a few examples of how Pacifica butlers can spark guests' imaginations and make their wishes become a reality. They can:
Arrange a cliff-side proposal at the 5th hole of the award-winning Quivira Golf Club, overlooking the Pacific Ocean;
Set up a one-of-a-kind evening under the stars on the beach complete with a bonfire and stargazing;
Map out an insider's guide to the most authentic street food in Los Cabos, with a guide to the best shops, local boutiques, and art galleries, all the while carrying your bags for you; and
Arrange a breathtaking whale watching trip during the winter months (December-April)
Pueblo Bonito Pacifica is located only five minutes from the spectacular Jack Nicklaus Signature course at Quivira GC, which offers exclusive access to Pueblo Bonito guests.
To mark the seventh anniversary of the world-class golf club in 2021, Pueblo Bonito Pacifica Golf & Spa Resort recently unveiled a 'Lucky Seven' package. This special six-night, seven-day odyssey allows guests to select a combination of seven activities that showcase the best the Quivira Los Cabos resort community has to offer, including culinary experiences as well as leisure and/or pampering activities, including: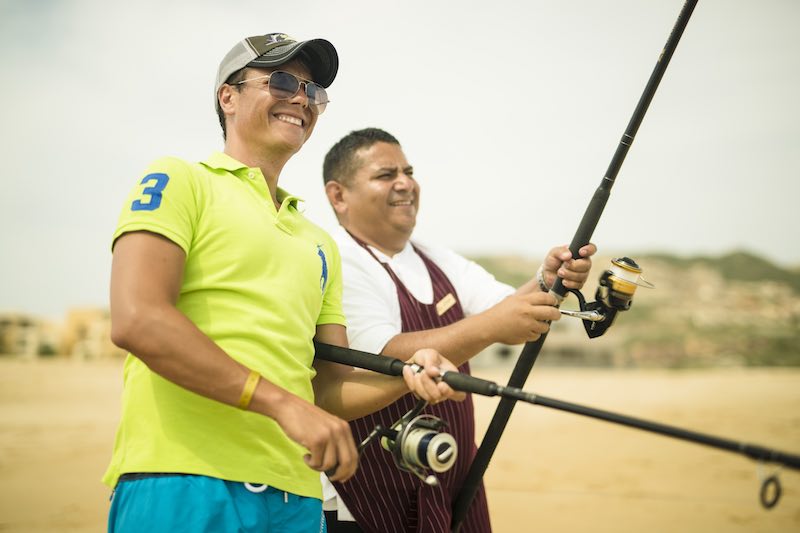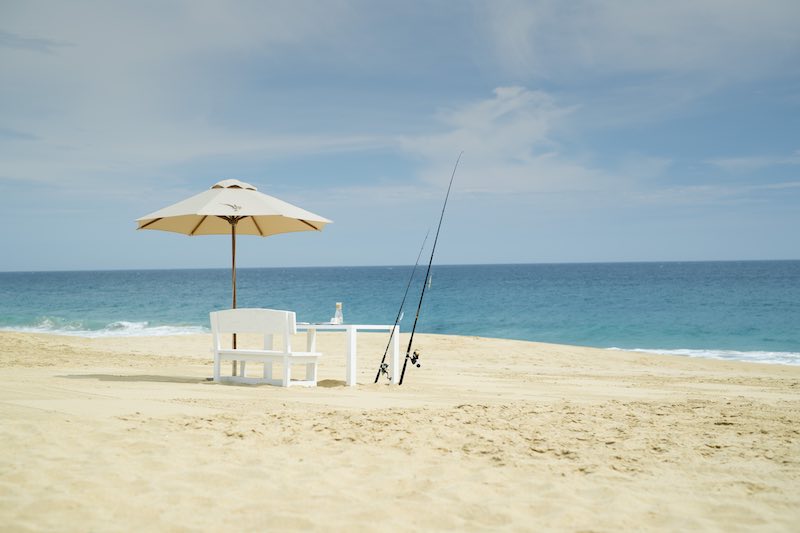 Orchard Cooking Class. Held at Pueblo Bonito Pacifica Golf Resort & Spa in an open-air kitchen in the resort's organic orchard, guests select and prepare vegetables and herbs to prepare a regional Baja dish. Once completed, a gourmet lunch prepared by the class is paired with Mexican wines and served at a communal table set beneath market umbrellas in the orchard.
Hook & Cook. What could be better? Early morning on the beach, the sun rising from the ocean, with surf-casting equipment available to those who want to cast a lure into the Sea of Cortez and try their luck. Catch or no catch, resort staff is on hand to prepare a delicious meal centered around fresh ceviche–slivers of fish marinated in citrus and spices–with an array of flavorsome garnishes.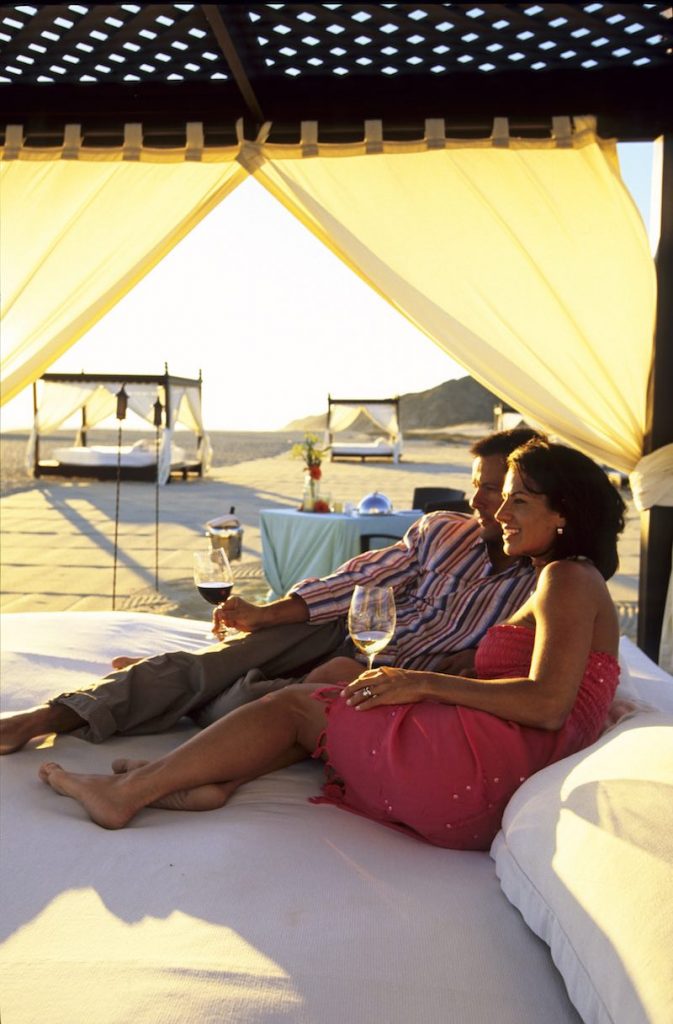 Beach Bed. Large elegant beds, shaded on top as a sunscreen and to the sides for privacy, are placed on the beach. Ideal for couples who want to totally relax and enjoy the sight and sounds of the surf. Full butler service is provided, with all food and refreshments included.
Golf at Quivira Golf Club. The resort community's Jack Nicklaus-designed course, an aesthetic tour de force, is one of the most breathtaking layouts in the world. Marked by massive sand dunes, sheer granite cliffs and rolling desert foothills, Quivira offers more oceanfront exposure than any other course in Los Cabos. An unforgettable thrill from any set of tees, Quivira has four comfort stations, notably the Oasis, which features Mexican specialties and a full bar.
Private Tequila Tasting. Tequila, the first distilled spirit on the North American continent, is the concentrated expression of one ingredient: blue Weber agave. A trained sommelier will describe every nuance of this unique spirit, from the fermentation and distillation process to the various types available, starting with the blanco (white) version, which is generally used to make the ever-popular Margarita.
Sunset Tepee Experience. There's nothing more sublime than dinner for two on the beach. Imagine a four-course meal served at sunset under the cover of your own tepee. The experience starts in time to celebrate sunset, announced by the ancestral sounds of conch shells, and continues over a leisurely two hours. The menu, which is prepared tepee-side by a resort chef, includes craft cocktails. Curated DJ music and a photographer also are included.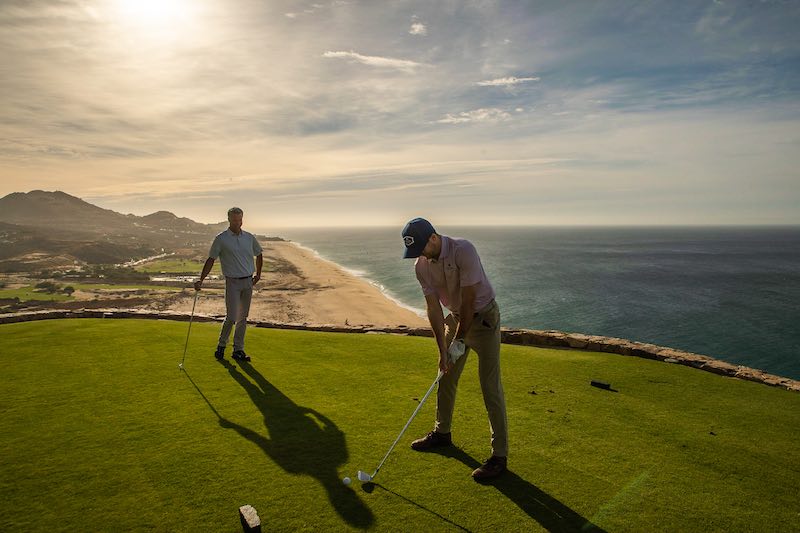 Armonia Spa Immersion. The spa offers a complete menu of rejuvenating treatments to relax, revive and renew. Designed for self-renewal and administered by fully licensed spa therapists, guests may choose any combination of two treatments from among massage therapies, body scrubs, body wraps, spa facials or opt to customize their spa treatment for special needs.
Guided Hike to the Old Lighthouse. Set above a jaw-dropping stretch of sheer granite cliffs at the exact place where the Sea of Cortez meets the Pacific Ocean, the fortress-like lighthouse known as Faro Viejo is a worthy destination for a guided hike. Dating to 1905 and the oldest standing structure in Los Cabos, this National Historic Monument has been the inspiration for poets, painters and photographers.
Day Trip to Medano Beach. A two-mile crescent of sand lapped by calm waters, Medano Beach is the place to relax in Cabo San Lucas. This protected beach, its waves rarely higher than knee level, is the best place for a relaxing swim in all of Los Cabos.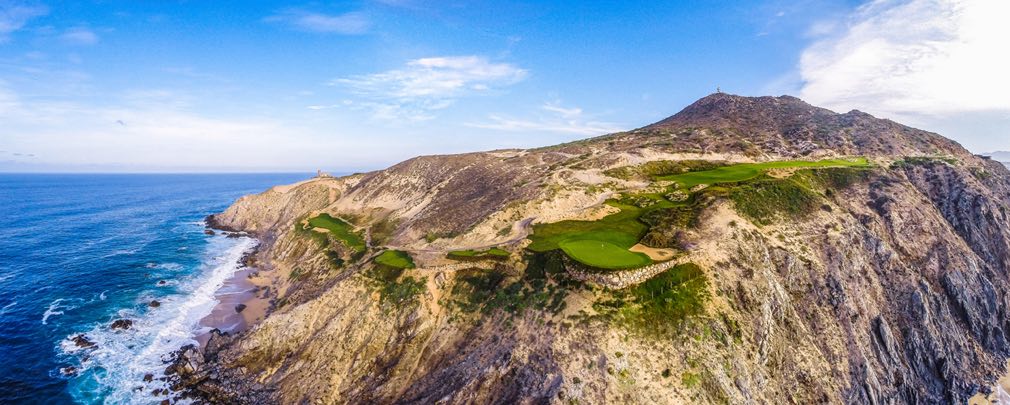 The all-inclusive package is available starting at $2,600 per person (based on double occupancy), with accommodations in a deluxe room.
For those looking to escape to someplace outside of the United States, Mexico is a great option. If you are a safe and responsible traveler, then yes, you can travel now and The Towers at Pacifica offers a top-notch experience, including the resort's Care Pledge, which outlines all measures being taken to protect both guests and staff.
Making the Pueblo Bonito experience complete is that Los Cabos is easily accessible from most major North American gateways. Los Cabos International Airport (SJD) receives approximately 3 million airline passengers annually with several airlines — Alaska, American, Delta, Southwest, United, and many others — offering regularly scheduled arrival and departure service.
* * *
To reserve the Lucky Seven vacation at Pueblo Bonita Pacifica, or to find out about package options at the other resorts in this luxury resort community, please call 1-990-8250 (USA) or 1-855-478-2811 (Canada). For more information, visit the website https://www.pueblobonito.com.