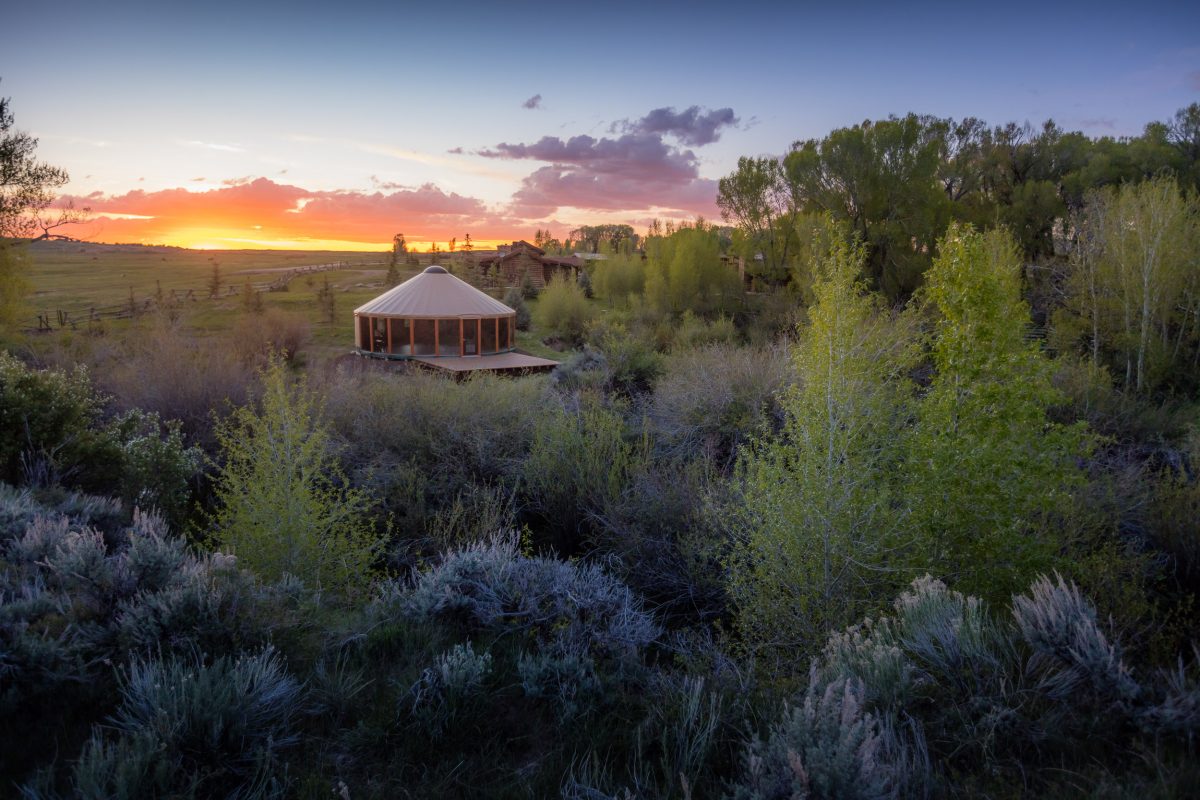 Nestled in 7,000 acres of Wyoming's breathtaking high mountain desert, Magee Homestead, part of the Brush Creek Luxury Ranch Collection, offers a singularly intimate and unique resort experience. This boutique wellness resort and all-inclusive high-end ranch is a must for discerning adventurers and luxury-loving travel enthusiasts.
A collection of only nine guest cabins, all historically restored and beautifully presented, feature lush interior design by Simeone Deary Design Group of Chicago. Adorning each cabin, you'll find original artwork, rich furnishings, and all the plush comforts of home. In addition to cabin suites – some of which include private fireplaces and creek-side bistro decks – Magee Homestead also offers luxury cabin residences for elite guests. With both a two- or three-bedroom option available, these residences come complete with mini-kitchens, spacious living areas with fireplaces and multiple bathrooms.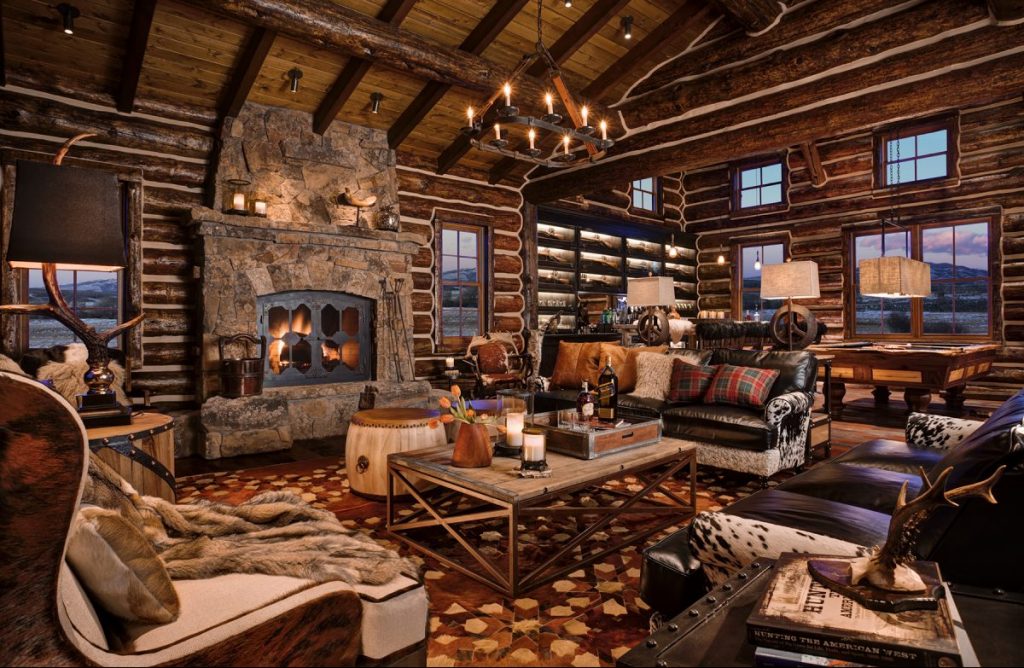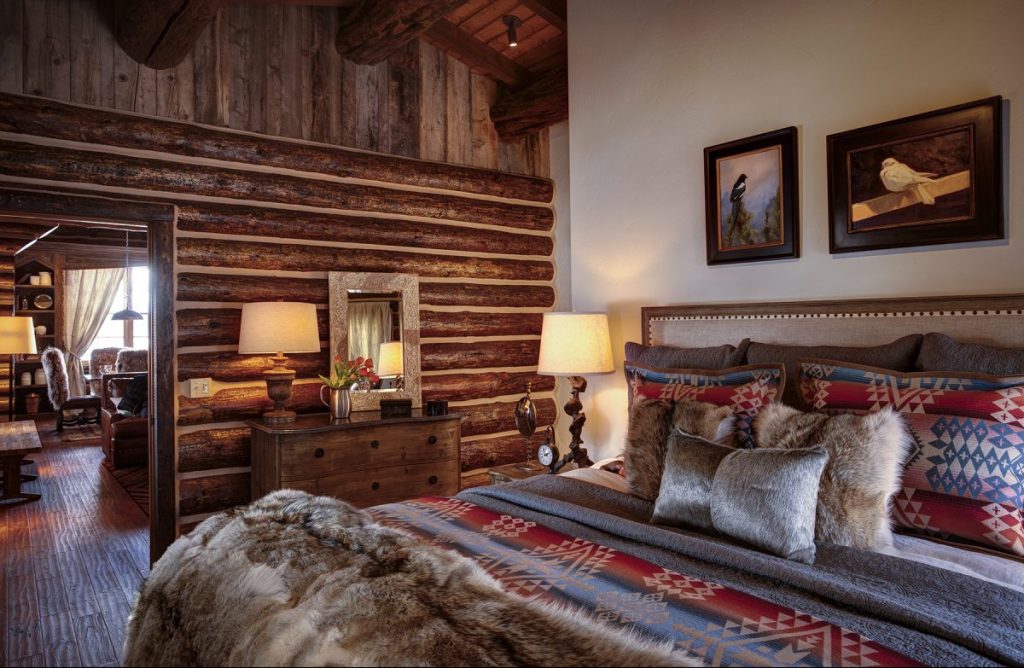 This spellbinding Western hideaway, which opened just last year, features a main lodge with an outdoor patio, a great room with bar and billiards, and a beautifully-appointed private dining room. There, you'll enjoy signature culinary dining with chef-prepared contemporary Rocky Mountain cuisine, culled from the nearby greenhouse and Ranch-raised Akaushi cattle beef. Magee Homestead has recently designed a new "pasture-to-plate" culinary program, featuring an entirely new and bespoke menu inspired by intuition. Sumptuous offerings include the Akaushi New York Strip Steak with smashed potatoes, grilled mushrooms, caramelized shallot and red wine jus. Or, at breakfast be sure to sample the Akaushi Steak and Eggs, served with crispy parmesan potatoes.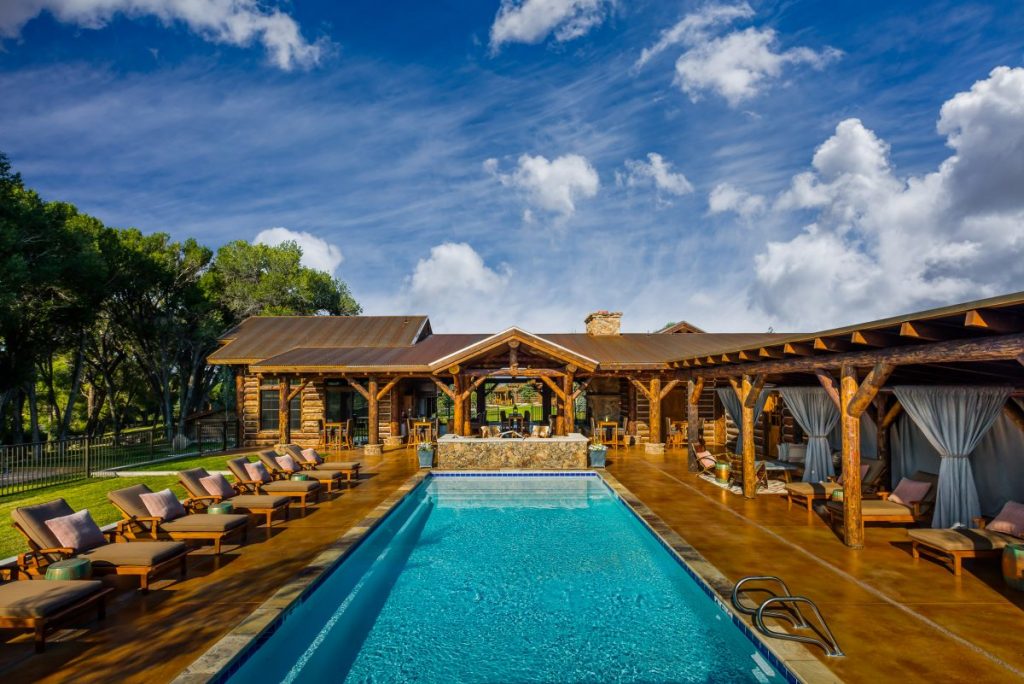 Your days at Magee Homestead will be filled with adventurous once-in-a-lifetime experiences. Choose among a wide range of specially cultivated ranch activities: horseback riding, fly fishing, archery, ranger tours, shooting sports, hiking and biking across 50 miles of trails, exercising in the full fitness center, sunning yourself at a Western-themed cabana, yoga in the onsite Yurt, photographing the jaw-dropping views and surrounding natural beauty, lounging by the pool, or luxuriating in spa and wellness treatments at the full-service Magee Spa. After a long day of activity, rest and rejuvenate in the grotto soaking tub, indulge in a glass of wine by the fire pit, enjoy a book in the library or engage in a relaxing afternoon with a complimentary game or puzzle. End your evening with a session of stargazing, soaking up the astounding views of the natural night sky, unobscured by electric city lights.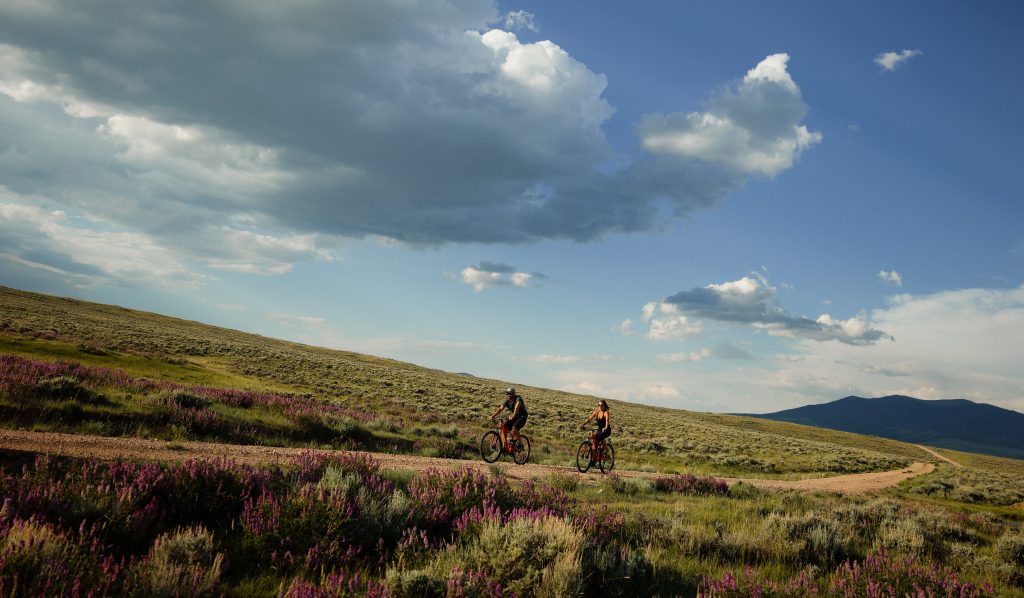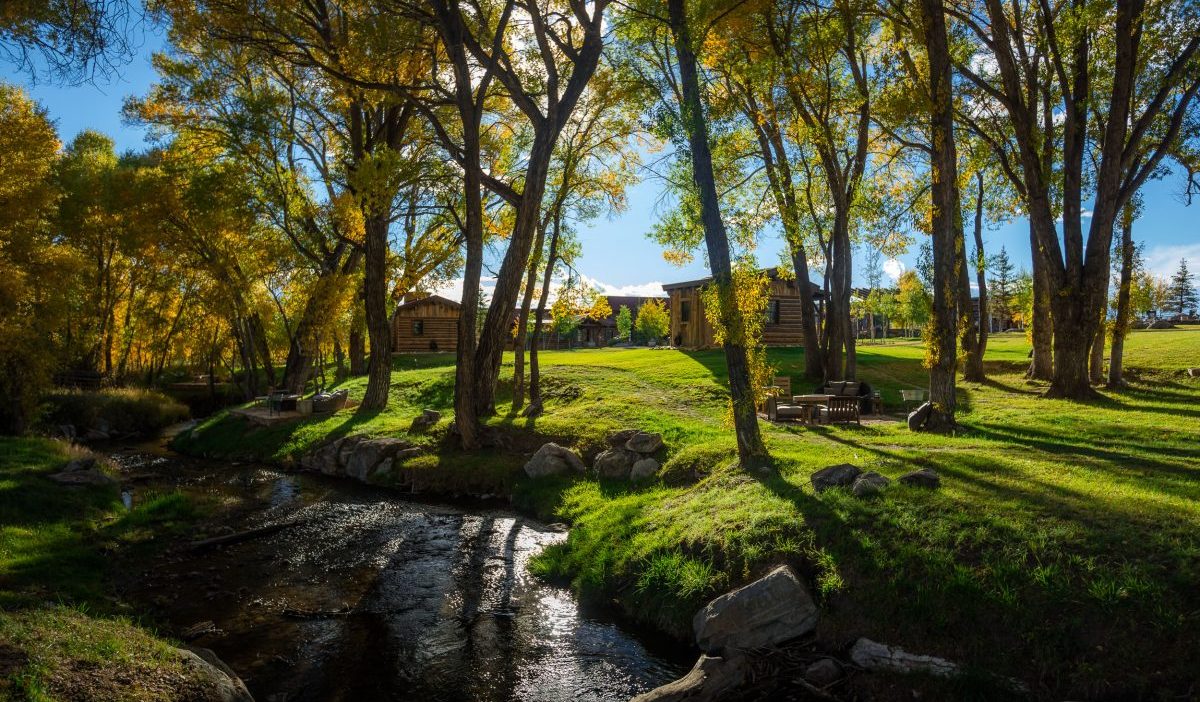 The timeless beauty of the all-inclusive luxury resort is grounded in a fascinating history. Located just on the edge of stunning Medicine Bow National Forest, Magee Homestead is situated on a property that was once a cow camp and hay-producing ranch in the early 1900s. Some of the guest cabins – which have been fully renovated – once served as housing for cowpokes. Today, all the cabins are named for original property title work, which likely reflects the names of original homesteaders in the area. As you venture through the property and explore all that the idyllic Western landscape has to offer, you're sure to feel transported back through time to a simpler age.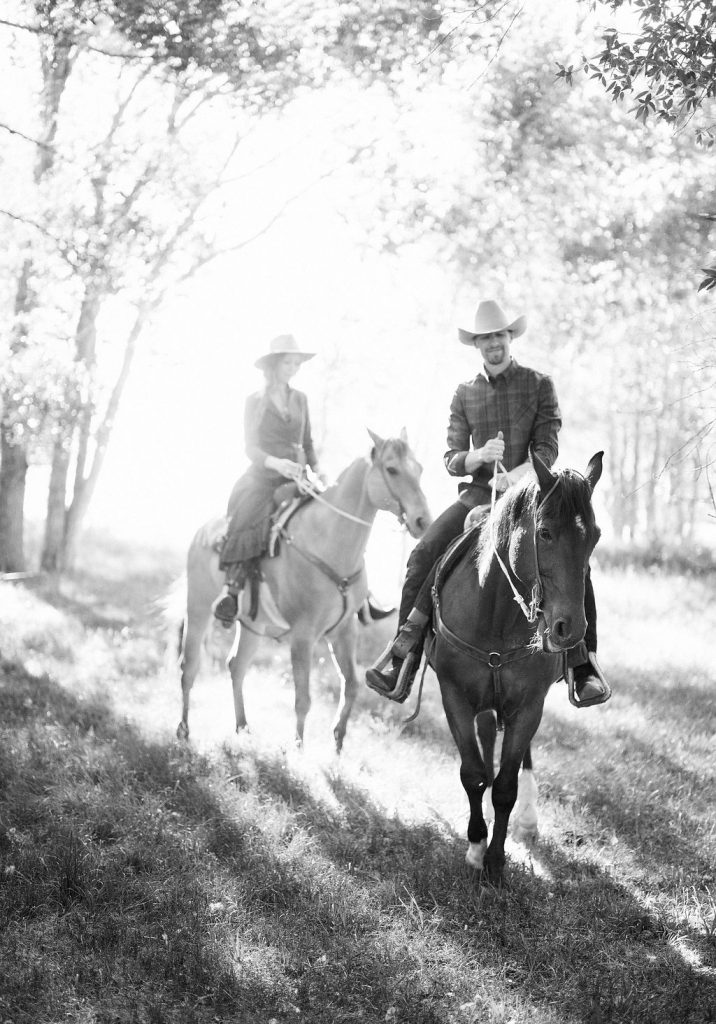 This adults-only property can easily accommodate up to 24 guests, and in addition to welcoming individuals, couples and small groups is available to be fully rented out for private parties, weddings, and events with no age restrictions. The resort experience ranges in cost from $875 to $1,500 per person, per night and includes everything except spa treatments and specialty excursions. Additionally, the resort requires a minimum stay of three, four or seven nights depending on the suite or residence. Open from late May to late October each year, Magee Homestead is a destination beyond time. A place that feels truly separate from the hustle and bustle of the normal world.
If you're in the market for a transcendent luxury experience, you won't regret choosing Magee Homestead for your next getaway. After a few days of creating lifelong memories in a naturally awe-inspiring setting, you'll understand why Conde Nast Traveler has consistently ranked the resorts of The Brush Creek Luxury Ranch Collection among the top resorts in the U.S. and across the globe in their annual Readers' Choice Awards. Visit the website today to get started planning your visit.