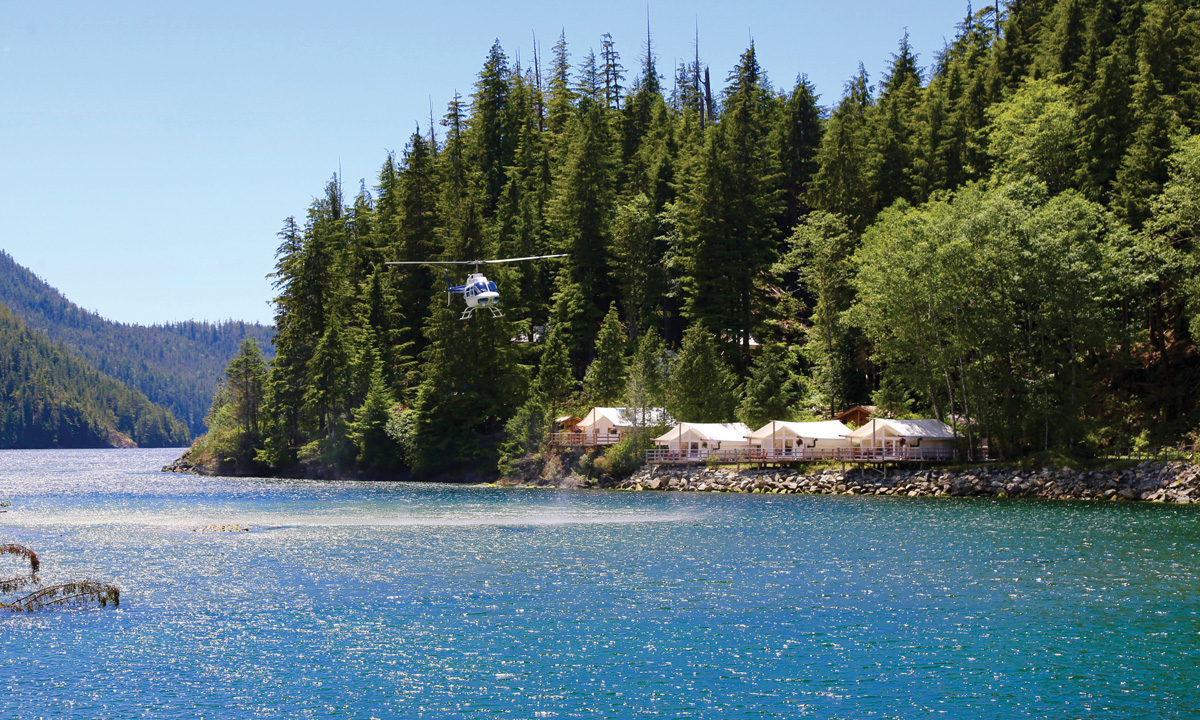 On the westernmost edge of British Columbia — in the heart of a million-acre rainforest paradise —exists luxury gone wild. Regarded by many as North America's most luxurious escape to nature, Clayoquot Wilderness Resort promises an experience unlike any other. This independently owned and operated, Relais & Chateaux, eco-safari resort comprises a turn-of-the-century, Great Camp-inspired outpost punctuated by just 25 luxuriously appointed, great white canvas guest tents. From the moment you arrive via floatplane, to the moment you depart, guests experience an unplugged, tranquil escape from the problems and troubles of the modern world. If you seek a truly original resort experience, look no further.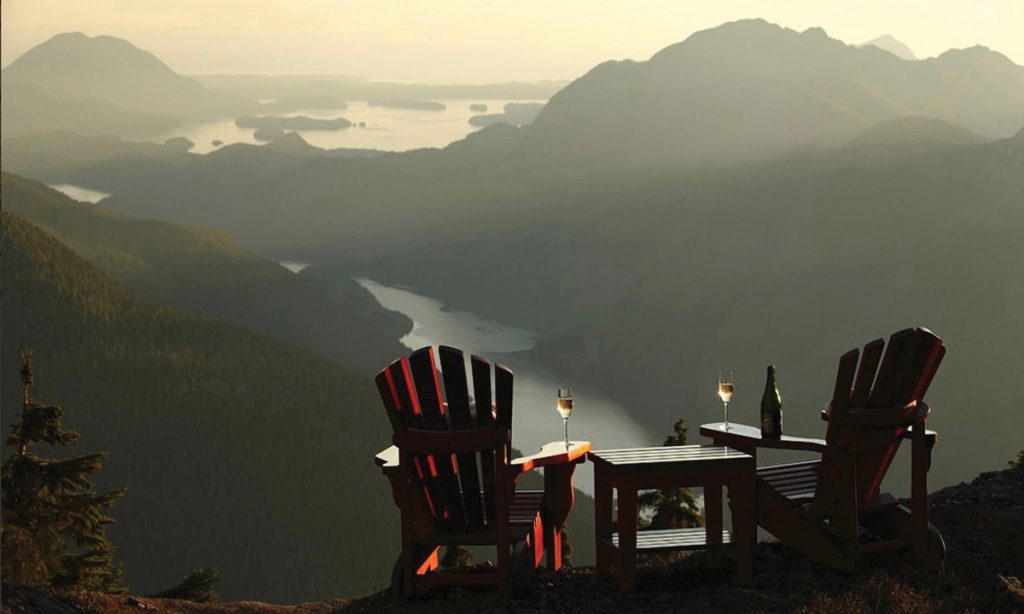 Resort offerings are meticulously well designed and outfitted. Guest and amenity tents deliver five-star hotel suite and classic, exotic safari dwelling in equal measure. Flanked by two dining tents, game and activity tents, and a newly designed glass waterfront lounge, the rustic log cookhouse is your hub of gentle activity and social interaction all day long. The expansive, waterfront spa compound offers private sanctuary, yoga, wellness, and restorative respite from everyday stress. Resort cuisine, aptly named modern coastal, is fine, storied, and comforting – rooted in sustainable, locally grown and harvested ingredients. And an overfull complement of staff and wilderness guides provide respectfully intimate attention and anticipatory service to ensure your stay is both meaningful and enriching.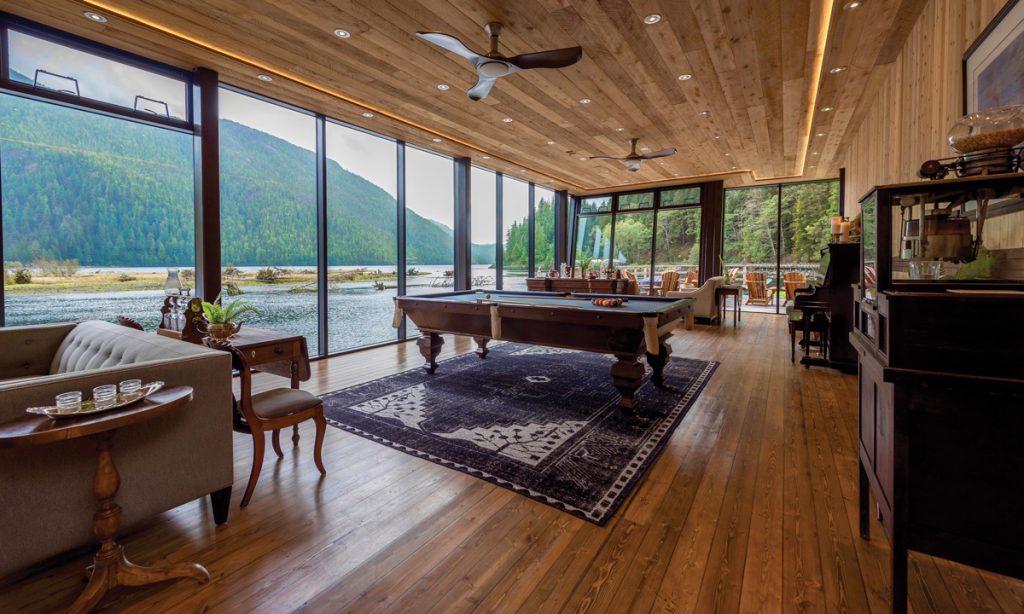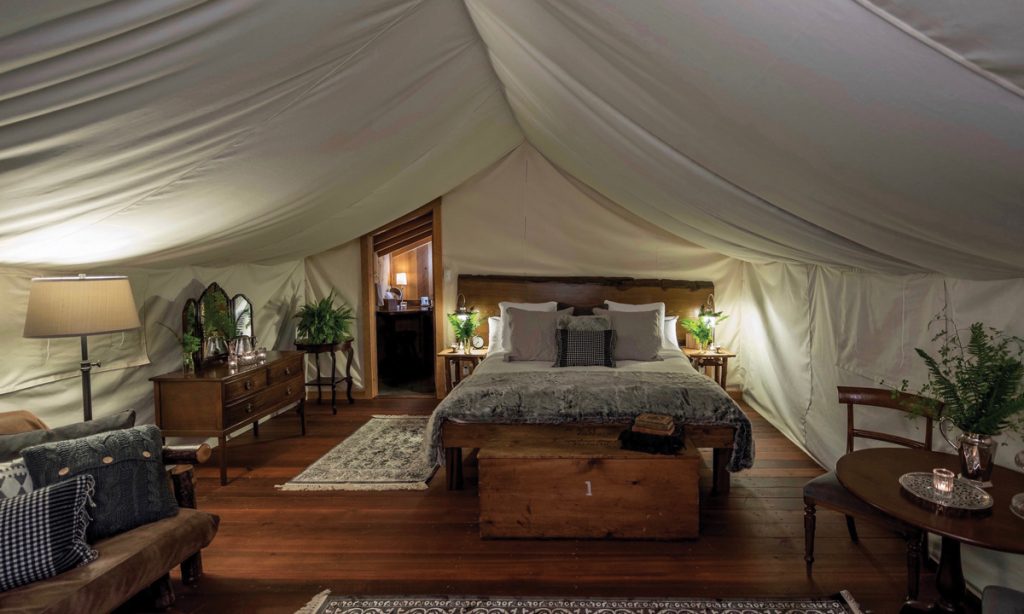 The outpost and ranch stretch 600 acres up the Bedwell River Valley in the "upside down rainforest" – so called because most of the wildlife is located well below the canopy where one can experience it up close and personal. Adventures are truly bespoke – unfolding at your pace, in tandem with the rainforest and the call of the wild. An unparalleled menu of equestrian, marine, hiking, fishing, interpretive, and restorative activities changes daily and is personalized to suit you and you alone. Kayak alongside breaching humpback whales, bathe in ancient forest waters with inherent healing properties or explore the vast river valley via the on-site helicopter. The resort is all-inclusive, but regardless, some experiences transcend their monetary value. This is one of them.