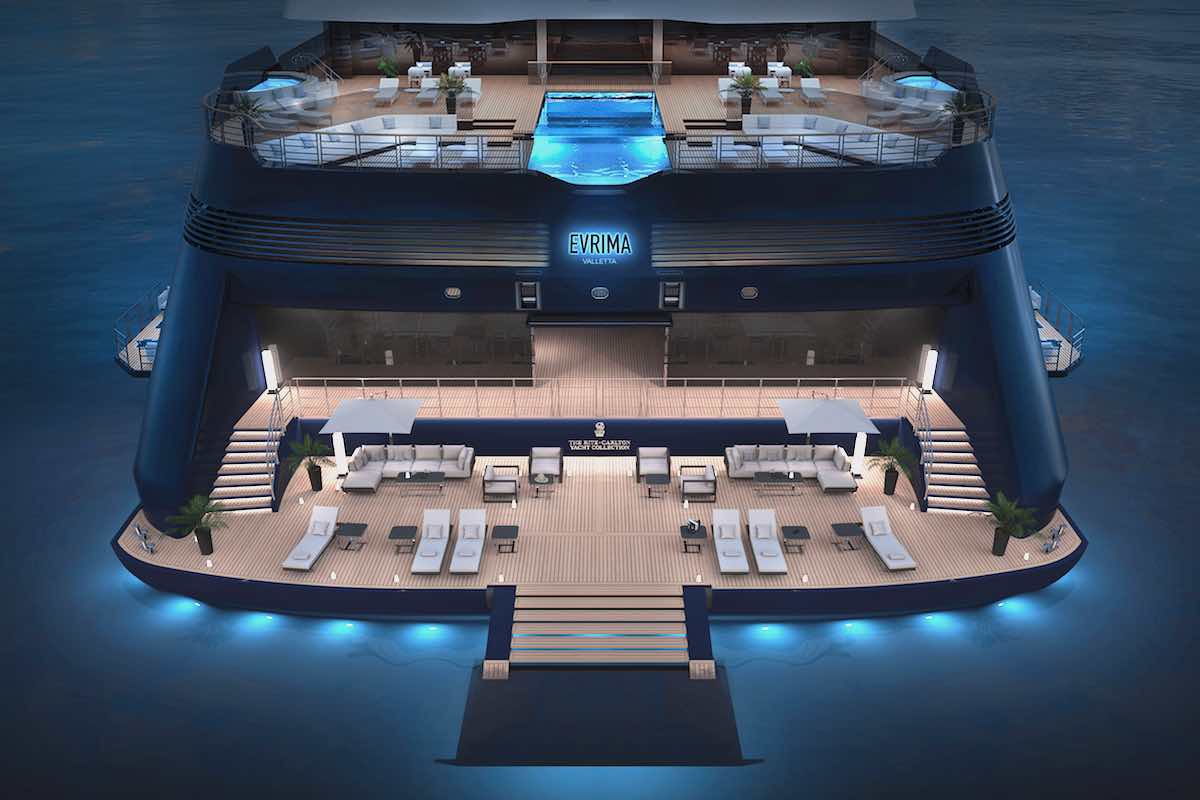 First the Four Seasons ventured into the private jet space, now it looks like luxury hospitality is taking to the high seas. Here are four extraordinary choices for your next luxury yachting adventure.
The Ritz-Carlton Yacht Collection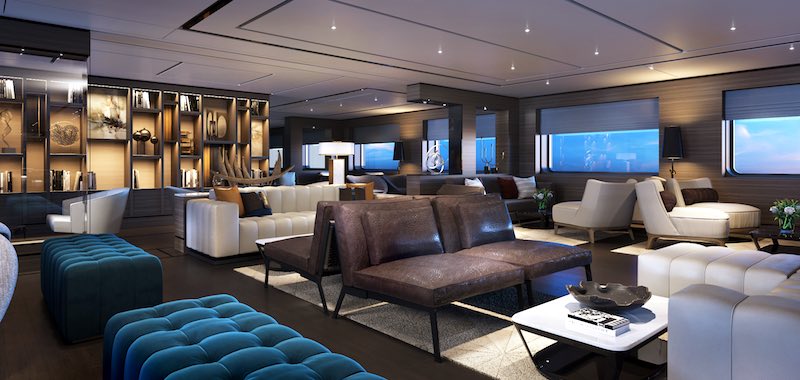 Designed to combine the upscale lifestyle of a Ritz-Carlton stay and the effervescent freedom of a luxury yachting vacation, the Ritz-Carlton Yacht Collection offers voyages on three gloriously custom-built yachts. Most itineraries range from seven to ten nights, offering many overnight calls and interesting curated experiences ashore. The line's inaugural voyage is set to sail out of Piraeus, Greece.
Each yacht will feature 149 suites, each with its own private terrace, and accommodate up to 298 guests in a relaxed, elegant atmosphere. As with The Ritz-Carlton on land, each yacht boasts personalized service, elevated dining and luxury amenities. Good news for big families—a high percentage of large suites will be available. You can also try and score one of several loft suites that offer two stories of space for boundless entertaining. If you're traveling with a large group, combine nearby suites to form a bigger, open concept "super stateroom." The yachts are also available for private charter—for the ultimate in executive incentive travel or simply for those without budget restraints.
While RC runs a seriously tight ship, they have designed the voyages as an unprecedented opportunity for guests to live untethered. Freedom and flexibility are the key mantras here, allowing for full immersion into the itinerary's exceptional experiences. Explore Earth's exquisite hideaways in an intimate setting with high levels of care and attention. Stir curiosities that spark new and deepened connections. The inaugural season includes transatlantic cruises from Europe, the Caribbean, North America and more.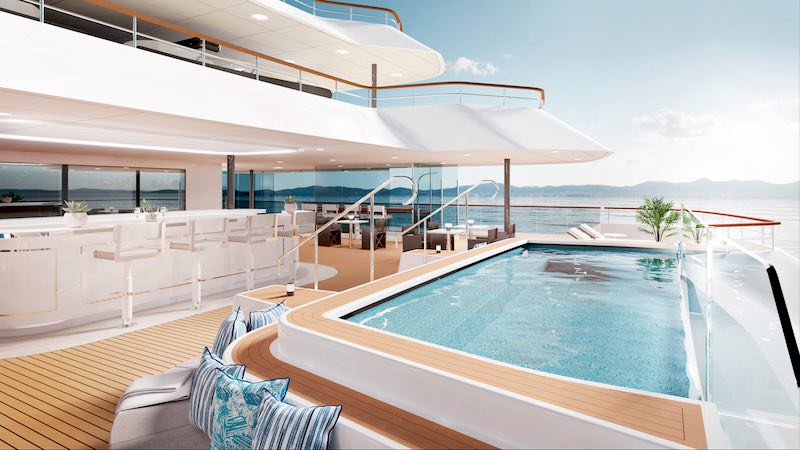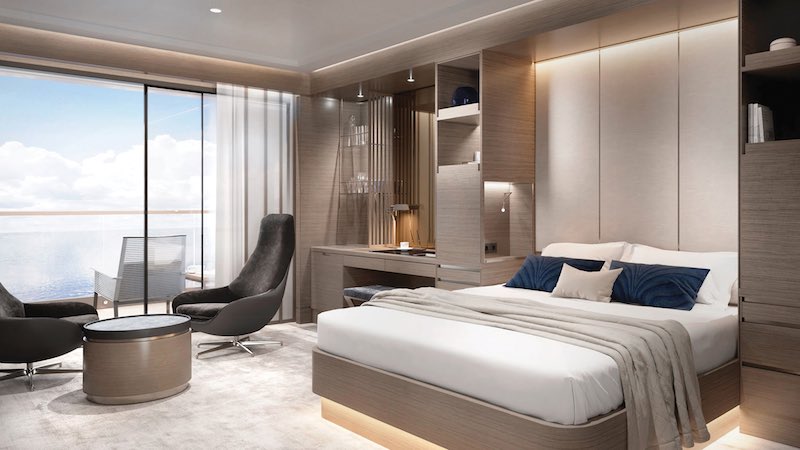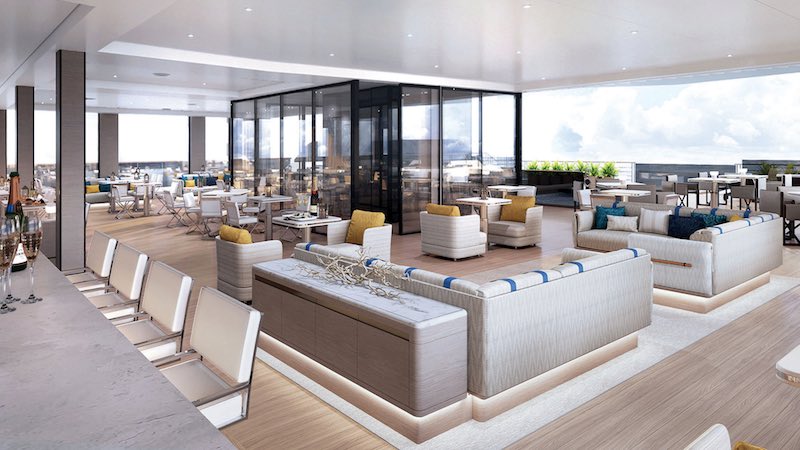 On board you'll find amenities that rival any landside hotel or accommodation: in-suite dining, Michelin star-inspired menus, personal concierge services, Wi-Fi, live entertainment and engaging lectures are but a sampling. A marina-style platform provides guests with easy, breezy access to watersports. When it's time to wind down, a massage at the luxury spa makes for a splendid afternoon.
The transatlantic cruises take place aboard the bespoke Evrima superyacht. With multiple hand-picked ports of entry throughout the transatlantic voyage, enjoy shore excursions that bring full immersion into the culture, cuisine, art and life of cities, villages and small communities throughout the world. Unplug and unwind as you traverse time zones, continents and oceans.
RitzCarltonYachtCollection.com
Calilo, Ios, Greece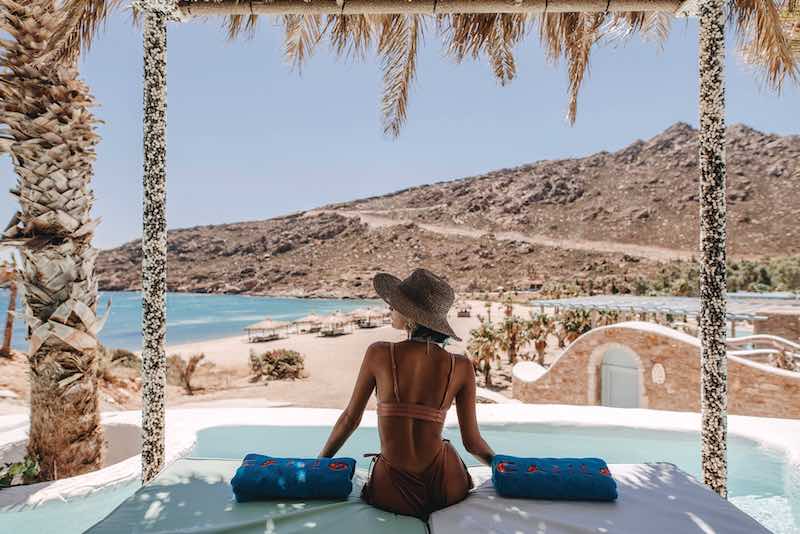 Calilo, located on the Greek island of Ios, offers the perfect cruising ground for yacht lovers yearning to leave the drama of real life completely behind. There is no airport on the island (and most of the gorgeous destination remains undeveloped) so to arrive in style, guests will voyage from Santorini or Athens directly by yacht or speedboat. The property boasts a 30m (90 foot) private dock on Papas Beach for guests arriving by boat, as well as private boats for guests to explore hidden coves, secluded beaches or transfer to nearby islands.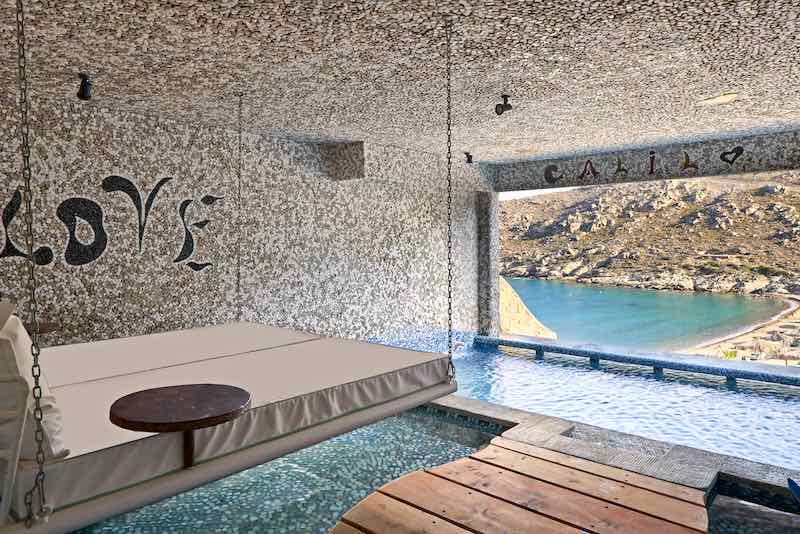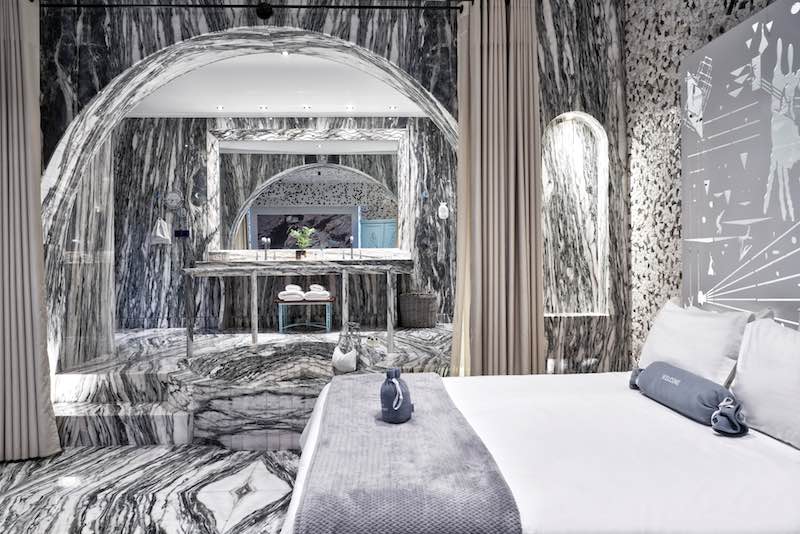 Sail the majestic, natural beauty of the Cyclades by taking out one of Calilo's private boats in Ios and embark on magical excursions to hidden coves and secluded beaches reachable only via water. Fancy a trekking tour of the volcano? You can also opt for a day trip to any of the nearby islands of Santorini—Amorgos to make a pilgrimage to the most beloved monastery, Milos for the majestic beaches, Koufonisia for breezy swimming in the signature turquoise waters, and Mykonos for nightlife.
Traveling with Calilo's fleet, guests visit the resort's own private lounges and access beach estates to enjoy lavish lounging areas fitted with local stone and wood. Bask in the sun while consummate service lays out supreme sunbeds for spending a perfect day on the beach with absolute privacy. Sail against the magical backdrop of Santorini's renowned romantic sunsets and the intriguing shadows of the imposing caldera.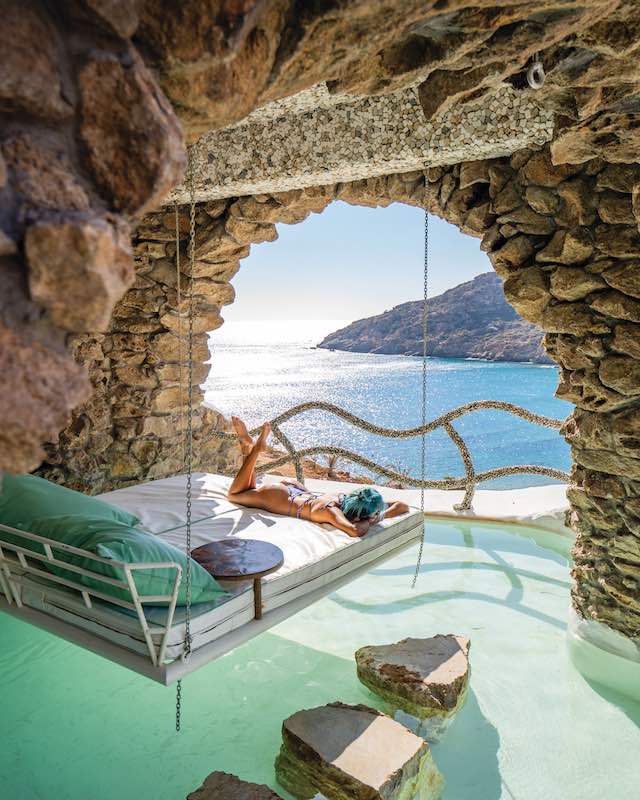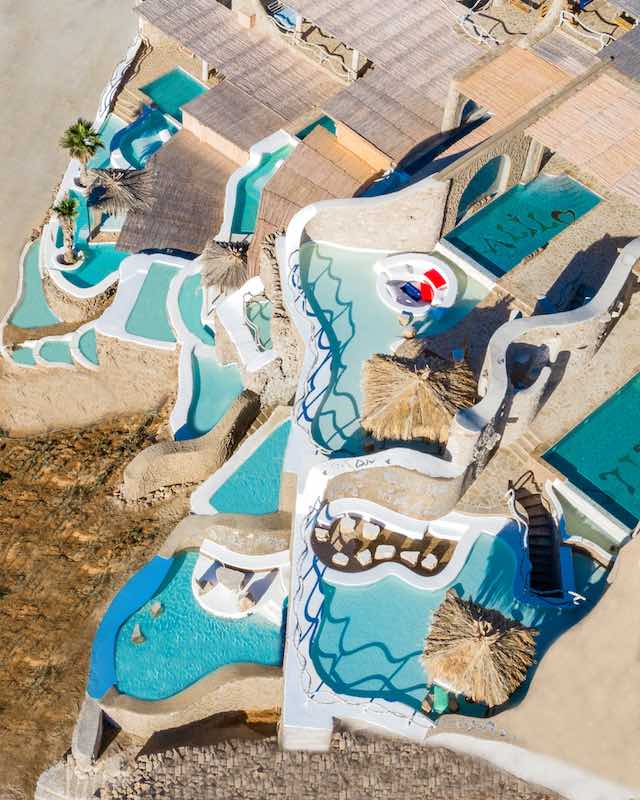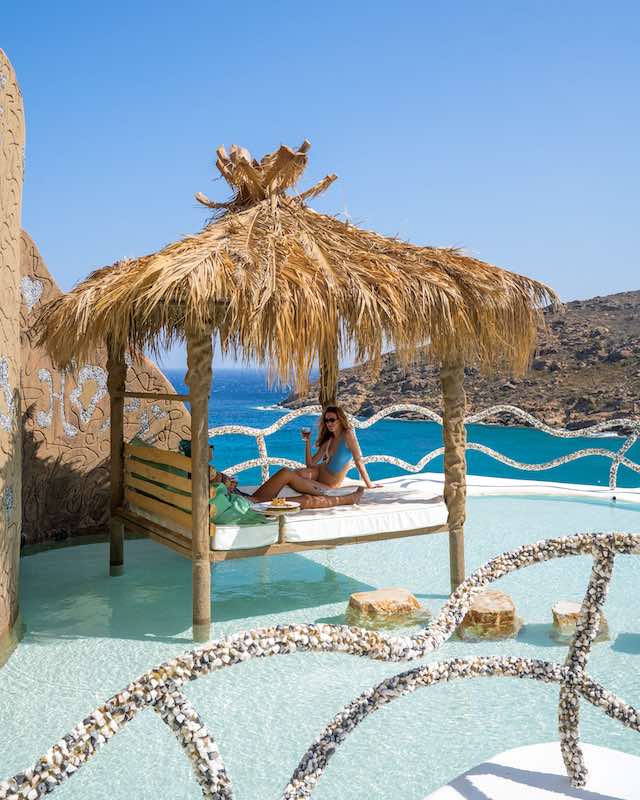 Calilo opened in 2019 as part of the prestige brand owned by Angelos Michalopoulos and Vassiliki Petridou. The hotel has 30 luxurious one-, two- and three-bedroom suites and multiple dining outlets including the new fine-dining restaurant CHES and CALILO, Rocks Pool Restaurant and private beach cabanas. The owners have left 95 percent of the land undeveloped in order to sustain Ios' natural beauty.
Quintessence Hotel, Anguilla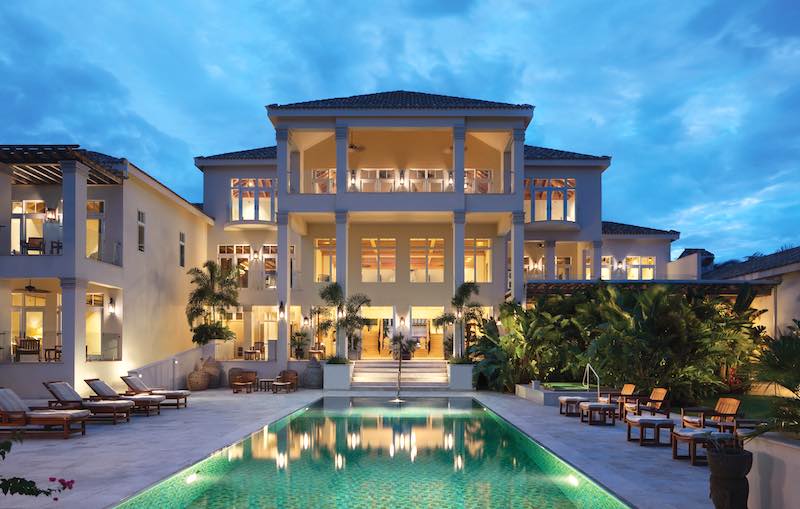 Those eager to explore Anguilla by sea can book their luxury yachting experience through Quintessence Hotel when staying at the property. One of the best ways to see all that the island has to offer is by sailing, with an itinerary that includes exploring spectacular offshore cays or voyaging to neighboring St. Maarten or St. Barths. While at sea, visitors will come across impressive shipwrecks, colorful coral reefs and sunsets that could only be dreamt of. With a superyacht marina currently in development, charter guests can dock at Sandy Ground or the Anguilla International Yacht Club, where transportation to Quintessence or their next destination will be arranged. A new nonstop flight from Miami is the first direct flight from the United States, which makes it easier than ever to visit this tropical paradise.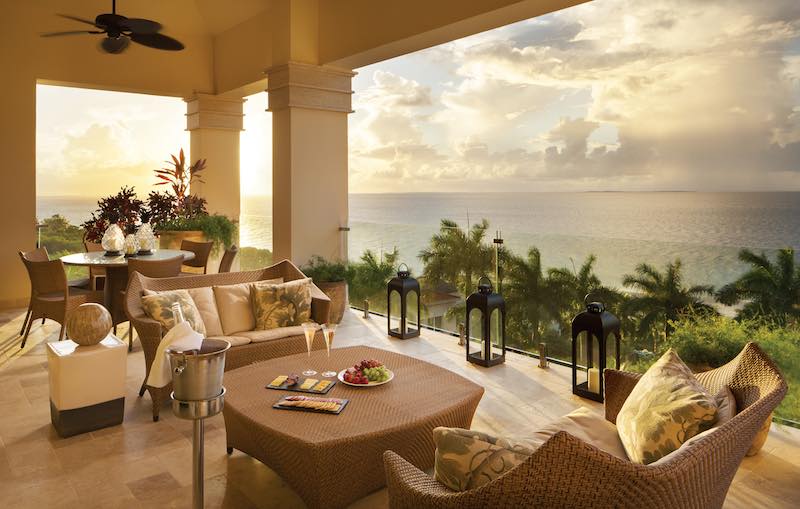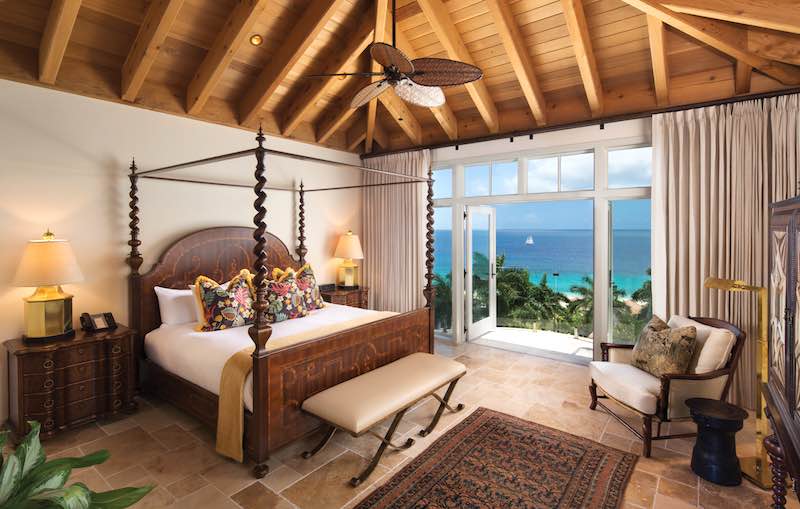 Consider your every wish and whim granted at Quintessence. Warm service is at the core of every stay—concierge and 24-hour butler services come standard, so you can truly relax and let go. Tucked away as part of Leeward Islands, the island of Anguilla measures 16 miles long and 3 miles wide. Indeed, Anguilla's 33 white sand beaches are renowned as being among the most magnificent in the world. While many check into Quintessence drawn in by the promise of turquoise waters, they end up booking their return for the exquisite, unforgettable dining, secluded charm and sense of graceful ease.
Ocean House, Rhode Island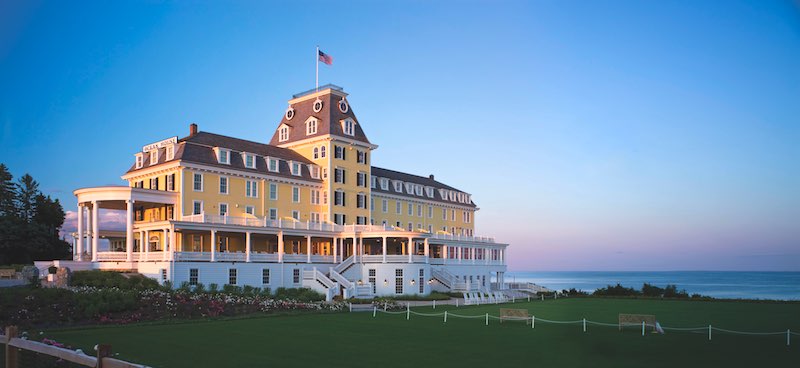 Ocean House, on the scenic Rhode Island shore, offers two delightful yacht cruises on the Dandy, Ocean House's private yacht (33′ Latitude 46 Andreyale 33). Departing from Maxon Dock in Watch Hill, a mere three-minute walk from the hotel, the Dandy offers two distinct charters (for up to 6 guests). With the Day Charter, hop on and off to explore the shoreline, from the quaint village of Stonington Borough to Narragansett Bay and Fishers Island Sound. You'll quickly see why nautical enthusiasts are so captivated by this region of the Eastern Seaboard. The Summer Sunset Charter option has guests toasting complimentary champagne over a picture-perfect charcuterie board as the Dandy cruises across the bay for stunning sunset views.