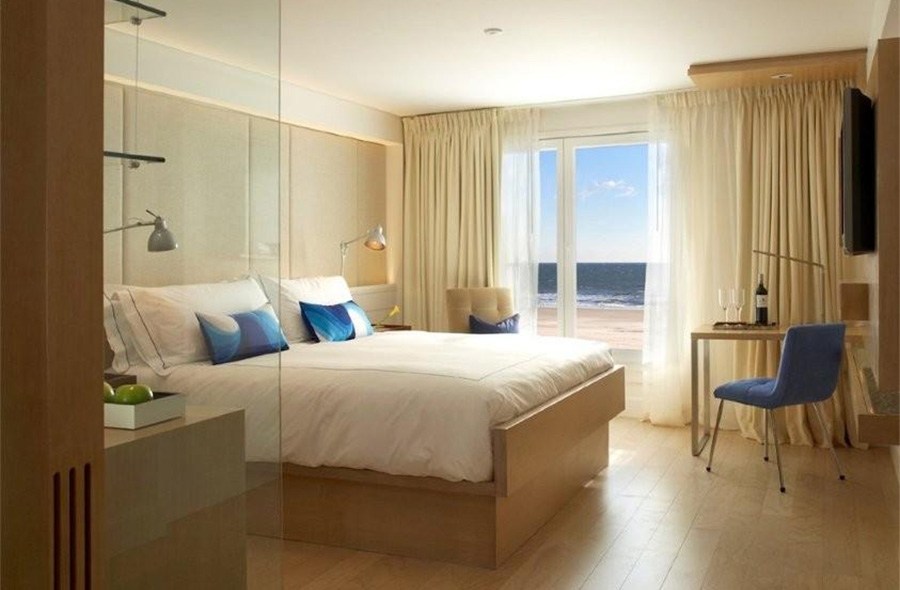 Discover Long Island's only luxury oceanfront hotel where the Hampton's meets Manhattan.
The Allegria Hotel is conveniently located in the heart on Long Beach, Long Island, and it is a true hidden gem. Only 45 Minutes from Midtown Manhattan, 15 minutes from JFK and steps away from the Long Island Rail Road, the Allegria Hotel is the perfect place to dine, vacation, escape or rejuvenate. We invite you to experience the beautiful backdrop of the Atlantic Oceans rolling waves, sandy beaches, endless skies and majestic sunset views.
Atlantica on the Ocean Restaurant
Savor the Atlantica on the Ocean Restaurant for an intimate dining experience. Our dining room is inspired by the Atlantic seaside glamour, which creates a soothing peaceful escape. Take a moment to indulge in the culinary of excellence created by our Executive Chef Raed Jallad. Our menu changes seasonally and is sure to please all palates. The Altantica is open year round for breakfast, lunch, dinner and Sunday Brunch. Join us for our newly launched Friday Night Seafood Buffet dinner and enjoy our raw bar, scallop station and much more.
L'onda Lounge
Experience our oceanfront L'onda Lounge. Encompassed by floor to ceiling windows overlooking the Atlantic shore, the L'onda Lounge is the perfect place to unwind. Choose to sit at the mosiac blue bar or lounge next to our double sided fireplace. Our L'onda Lounge nibbles menu offers a flavorful selection of classic yet creative appetizers and seasonal cocktails created by our experienced mixologist. Attend one of our weekly events including Jazz & Sushi or Ladies Night for a fun filled evening.
Allegria Accommodations
Slumber in elegance in this 143 room chic hotel featuring exquisite décor, plush robes and luxurious bath amenities. From personal service to gracious hospitality, Allegria accommodates and array of guests needs. Take advantage of our 24 hour concierge who is dedicated to providing superior service and creating a memorable stay. For culinary excellence in the comfort of your room, 24 hour In-Room Dining services is available. At the Allegria Hotel no request is out of the ordinary.
Lunetta Pool & Terrace
Slip away to the Lunetta Pool & Terrace and refresh yourself in our seasonal rooftop pool or take a splash into the Atlantic's rolling waves. Whatever the preference, the Allegria Hotel offers complimentary lounge chairs, umbrellas and towels. Furthermore you can choose to take a stroll on the iconic Long Beach boardwalk for a relaxing evening. If you're looking for adventure you can attend surf lessons or just blow off some steam in our fitness center. At the Allegria Hotel the possibilities are endless.