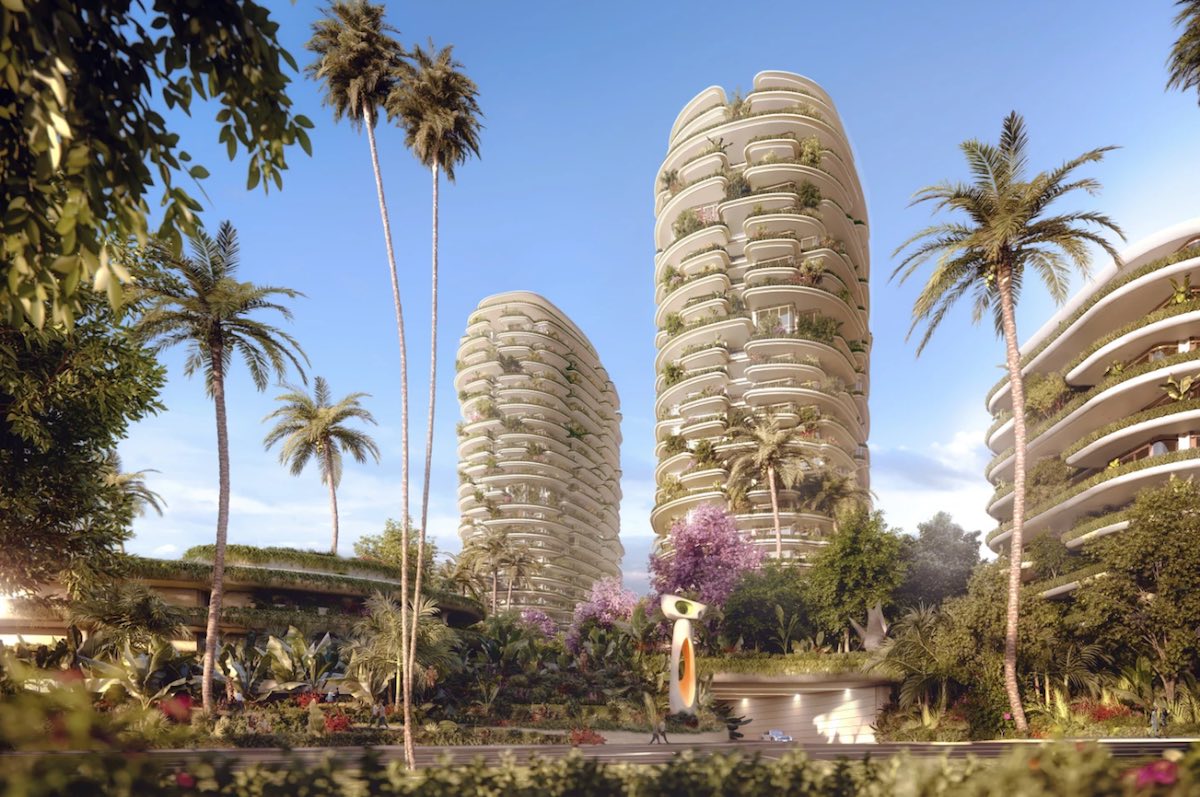 Aman has recently announced the launching of their newest luxury resort in California's ultra-affluent community of Beverly Hills. Currently under development and headed towards its highly anticipated formal debut in 2026, the new Aman resort will be part of Beverly Hills' famous Golden Triangle, widely considered one of the most upscale retail districts in the world.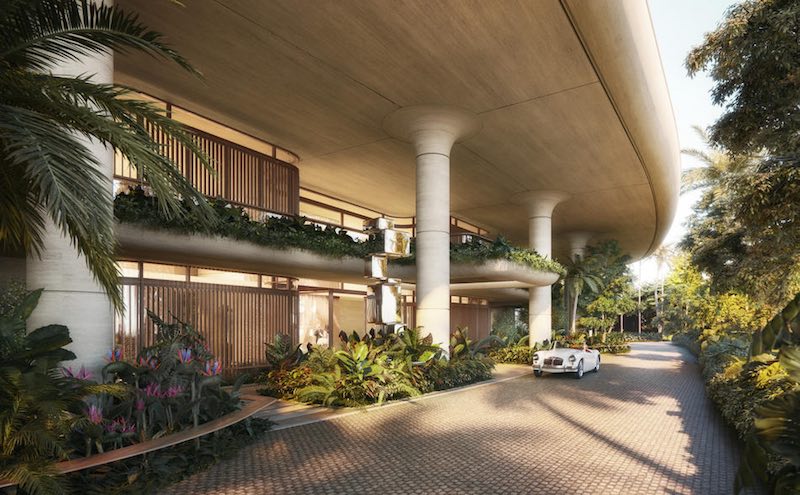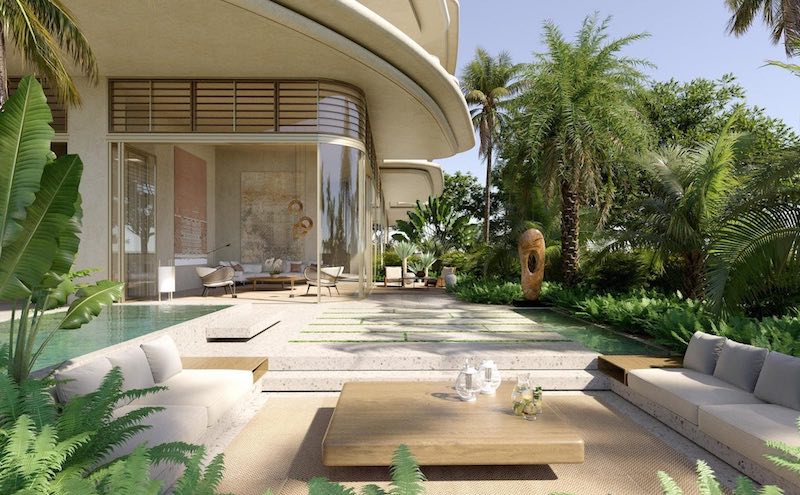 For well over 30 years, the iconic Aman brand has earned recognition as one of the world's most creative and distinctive resort, hotel, and residential hospitality brands. Aman, which means 'peace' in the Sanskrit language, is continuing to evolve organically while appealing to worldly travelers that are in search of calm, tranquility, and bliss – each of which play an integral role in the Aman experience. The brand's path has been motivated by the sole purpose of giving their guests unrivaled quality customer service, while at the same time making you feel right at home.
The entirety of the southern California Aman resort will span over 8-acres, with the hotel site itself situated within stunning botanical gardens, and will be conveniently located near the crossroads of Wilshire and Santa Monica Boulevard as part of the new One Beverly Hills development. This exclusive property will boast an upscale hotel featuring 42 suites, 37 residences, numerous fine dining options, a world class spa, and the posh Aman Club for exclusive members-only access.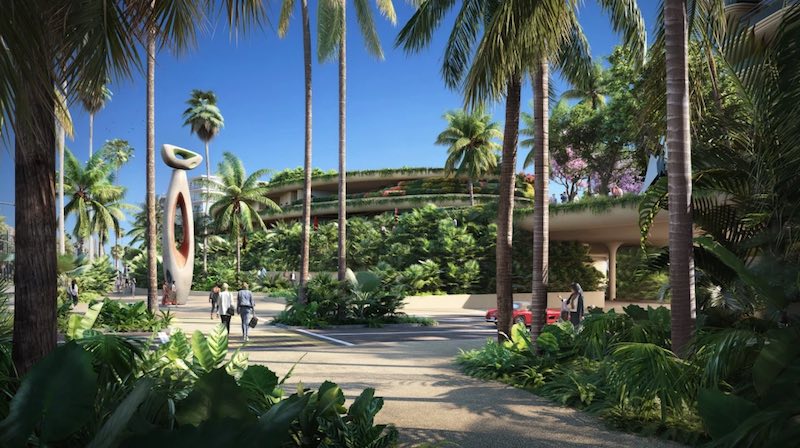 In updated architectural illustrations, the natural flora of Los Angeles is highlighted, as the four-story exterior of the environmentally designed structure is depicted as an urban paradise surrounded by the city's swaying palm trees. Upon closer inspection the designs reveal large, gorgeous glass windows, curving exterior finishes that are similar to LA's Getty Center, and modern sculptures dispersed around the grounds along with an elegantly styled pool and lounge area.
This spectacular urban garden development initiative in Beverly hills will be designed by Norman Foster, the architect of The Gherkin skyscraper in London and the famous Masdar City in Abu Dhabi, and is expected to serve as a green space focal point that encompasses the city, much like the developer's previous Aman Nai Lert project located in Bangkok, Thailand. Currently, Aman operates six luxury resort properties in the United States, with two more hotels scheduled to open in the US prior to the Beverly Hills property, with one in Miami and another coming to New York City.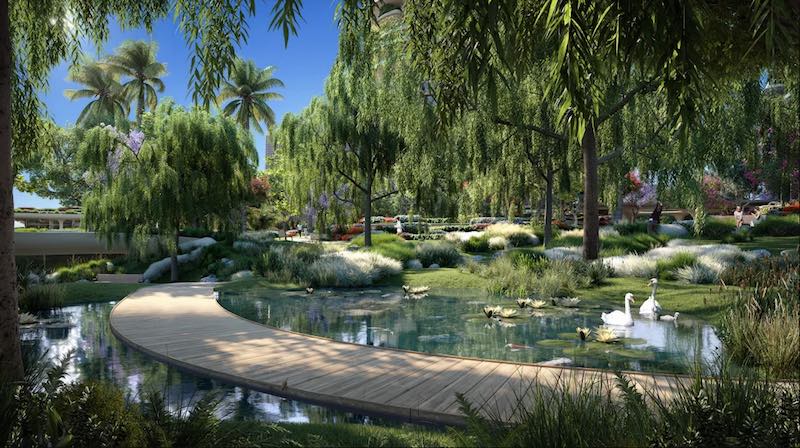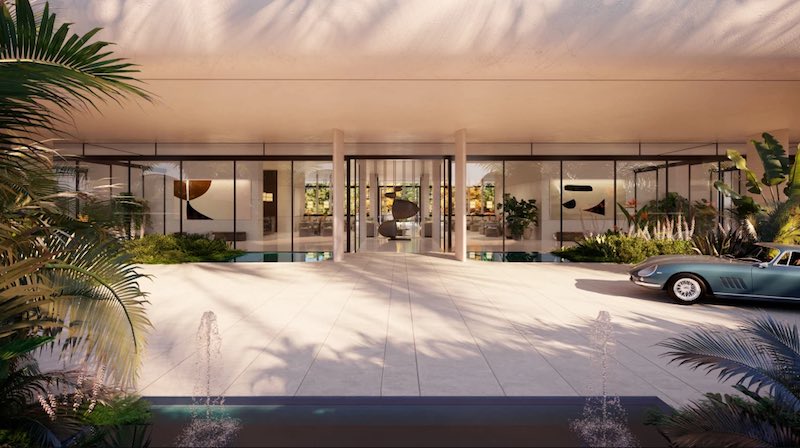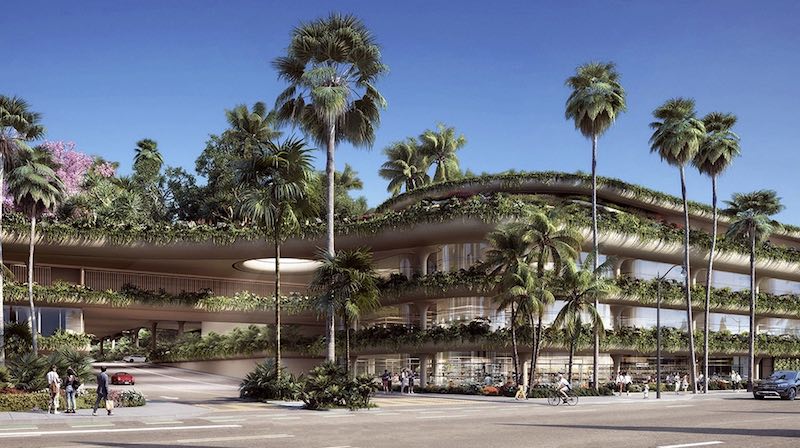 In keeping with the brand's highly-acclaimed focus on health and wellness, Aman Beverly Hills looks to embody the spirit and experience of Aman while connecting resort guests with exciting urban settings. The Aman Beverly Hills destination is sure to be a new oasis for resort guests' who strive for transformational self-healing intertwined with exclusive splendor.