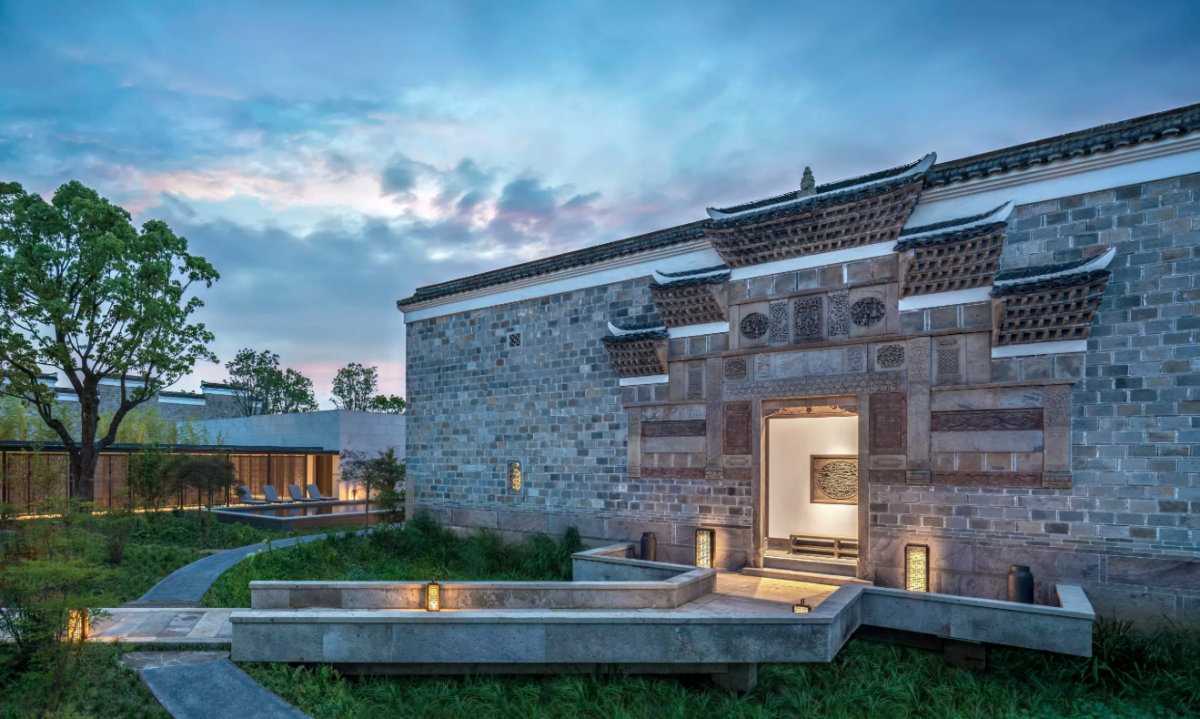 Amanyangyun is a luxury retreat set outside downtown Shanghai. From the moment you step foot on the grounds, the accommodating staff welcomes you with a cup of tea and thereafter attends to your every need and whim. When it comes to service, they leave no stone unturned. But this enchanting destination is more than just a resort, it's a peaceful and serene sanctuary with a remarkable history of passion and preservation.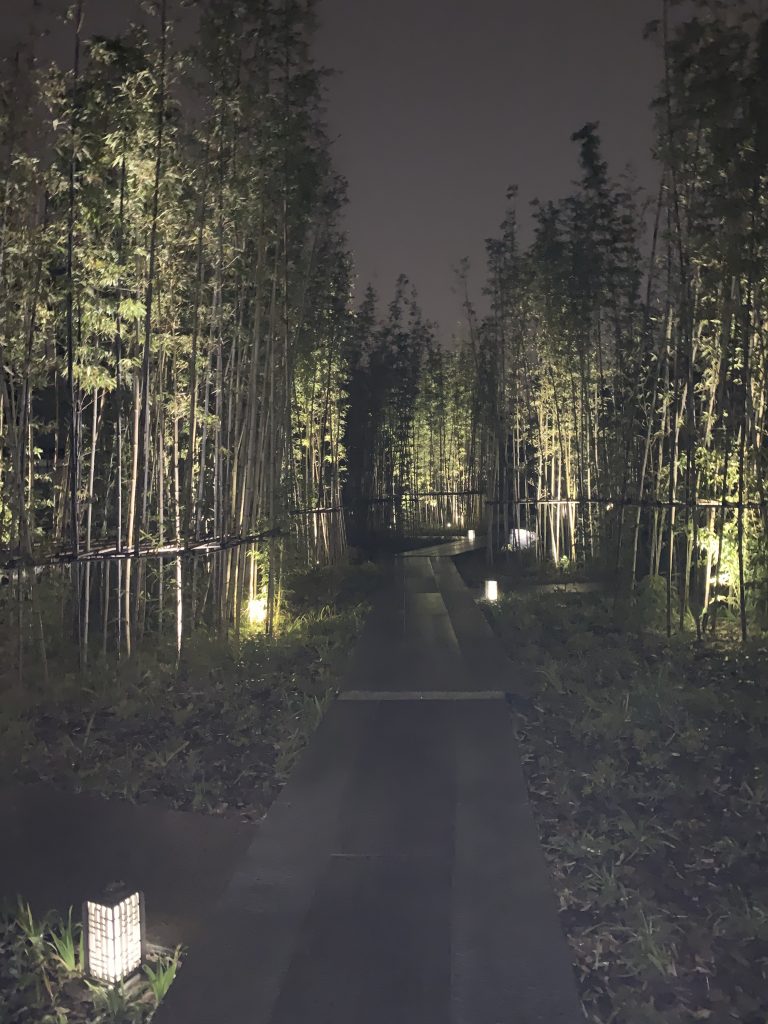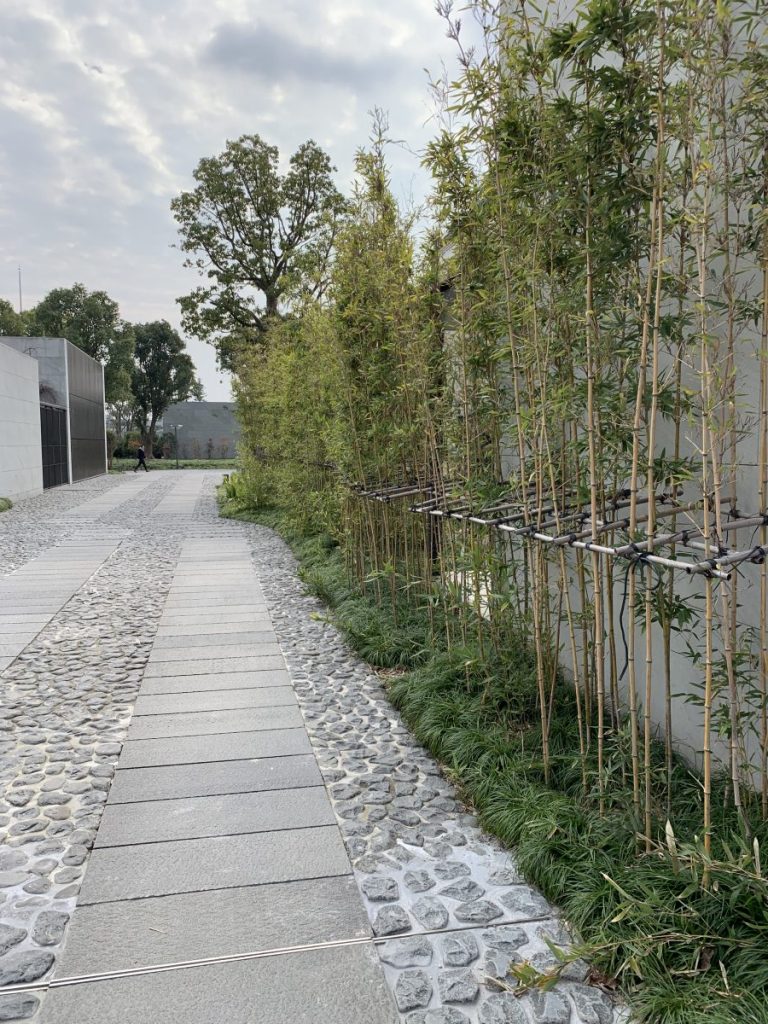 The idea behind Amanyangyun began when the rural town of Fuzhou, in China's Jiangxi Province, had plans to clear out Ming and Qing Dynasty villas along with a 1,000-year-old forest of camphor trees to build a reservoir. Fuzhou native and philanthropist Ma Dadong could not bear to see these ancient dwellings and their surround flora crumble and the memory of these remnants of Old China forgotten. So, in a seemingly miraculous exploit, he transported 50 villas brick-by-brick along with 10,000 of the trees to the current location of Amanyangyun. With the help of Aman resorts, the peaceful sanctuary opened in spring of 2018. A remarkable feat of architecture and conservation has erected into one of the country's most beloved wellness retreats.
Accommodations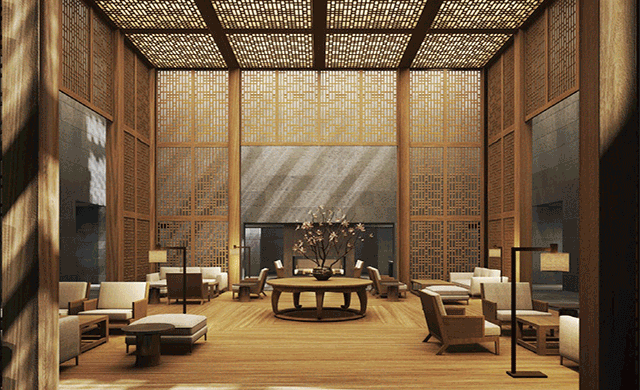 Scattered along the grounds of this magnificent setting are incredible interiors with Aman's trademark minimalist touches. The expansive living areas offer restful, nature-inspired comforts featuring private courtyards with gas fireplaces and outdoor bathtubs and showers, while the interiors provide a spacious modern environment with ensuite bathrooms, spacious wardrobes, and carved lattice shutters that offer privacy but filter in natural light. Choose from one- or two-bedroom pavilions or enjoy forested surroundings in the peaceful seclusion of four-bedroom Ming or Qing Antique Villas or a meticulously restored Five-Bedroom Antique Villa.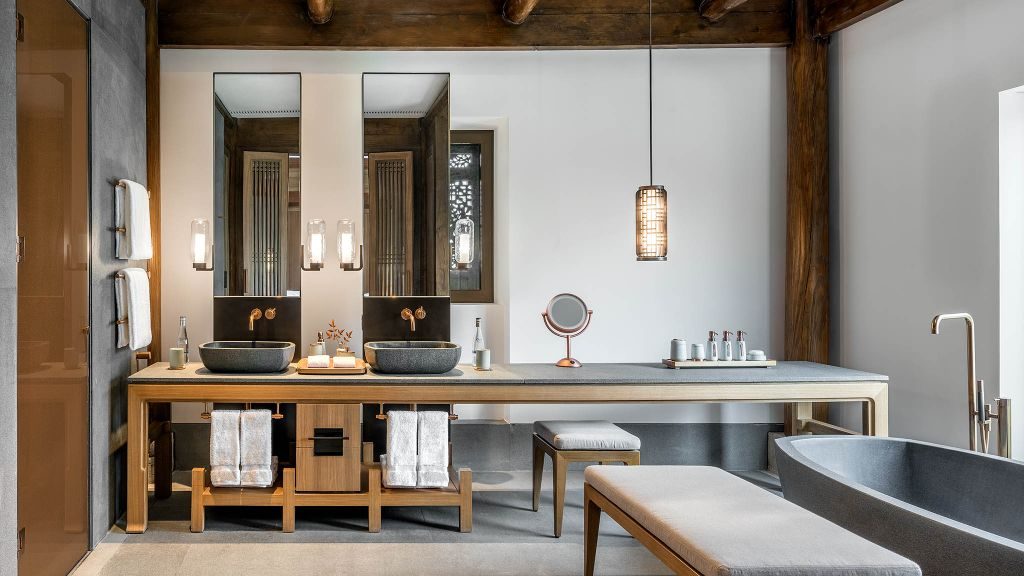 Nanshufang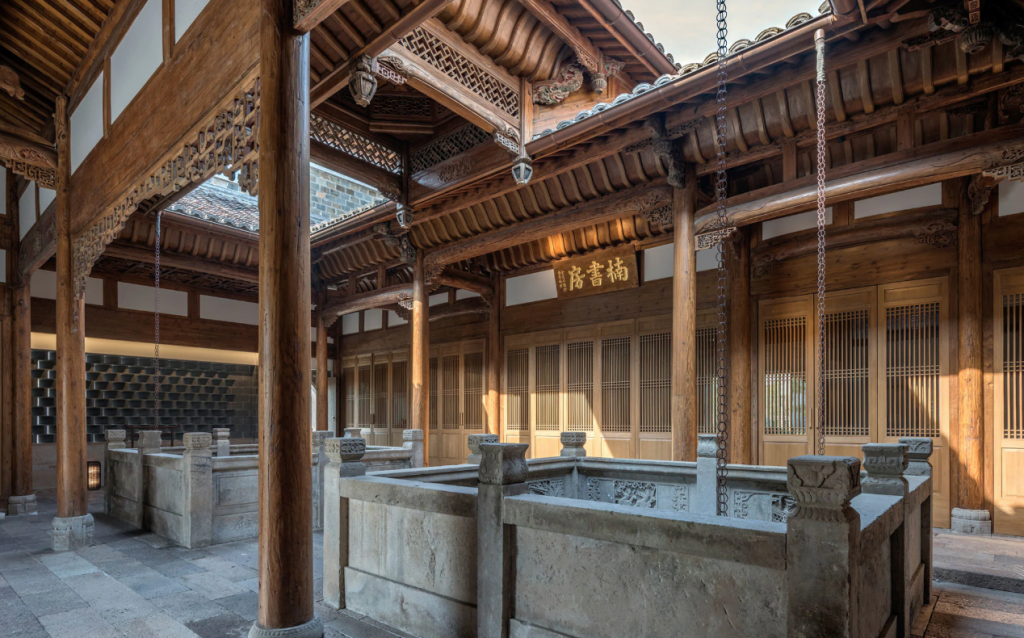 Home to many of the artifacts that either made the journey from Fuzhou or represent Old China, Nanshufang is the cultural heart of the resort. It is a modern re-creation of a 17th-century Chinese literati scholar's studio. Amanyangyun opens these beautifully crafted doors to guests who are interested in learning about and practicing traditional Chinese crafts such as calligraphy, music or painting.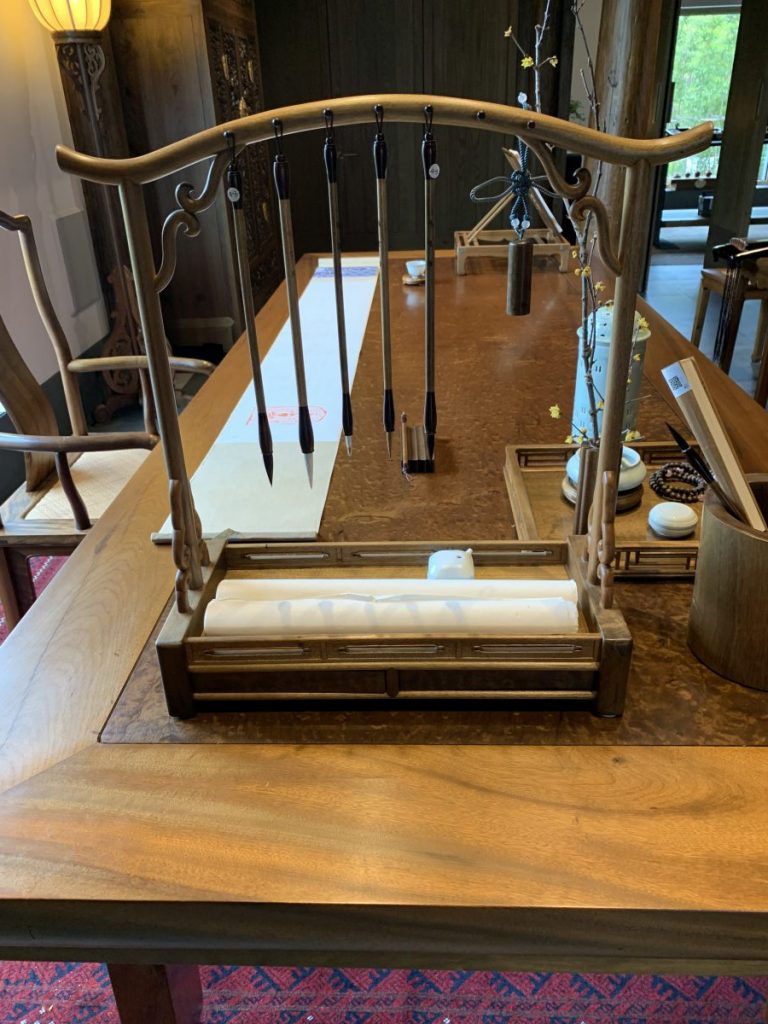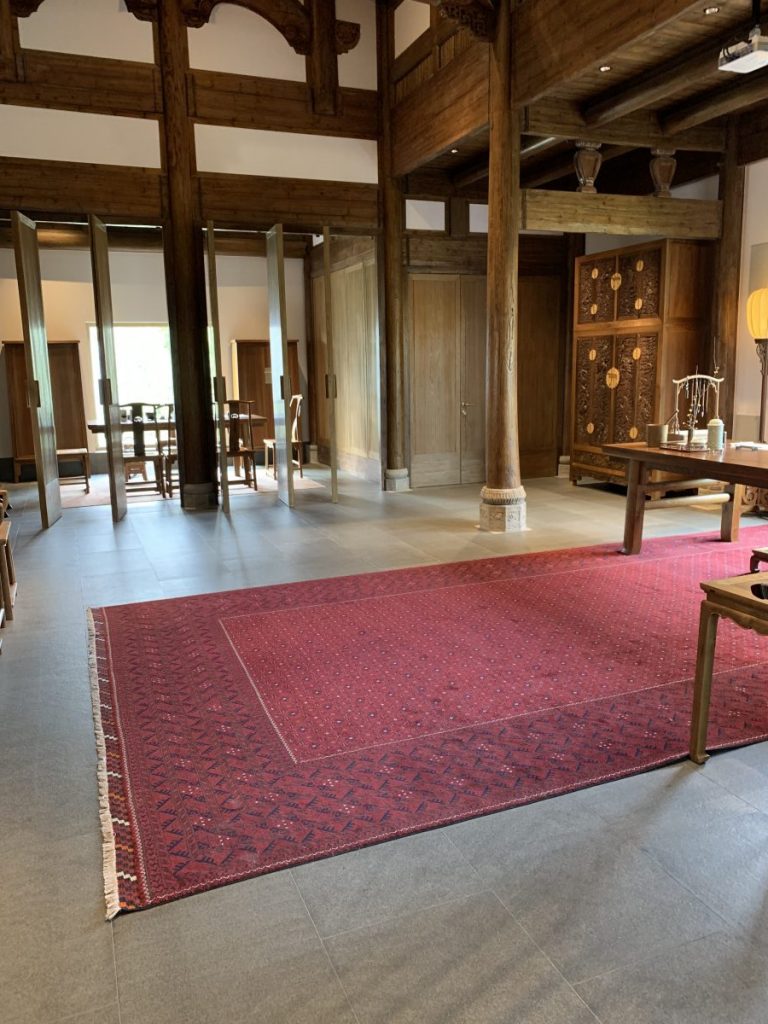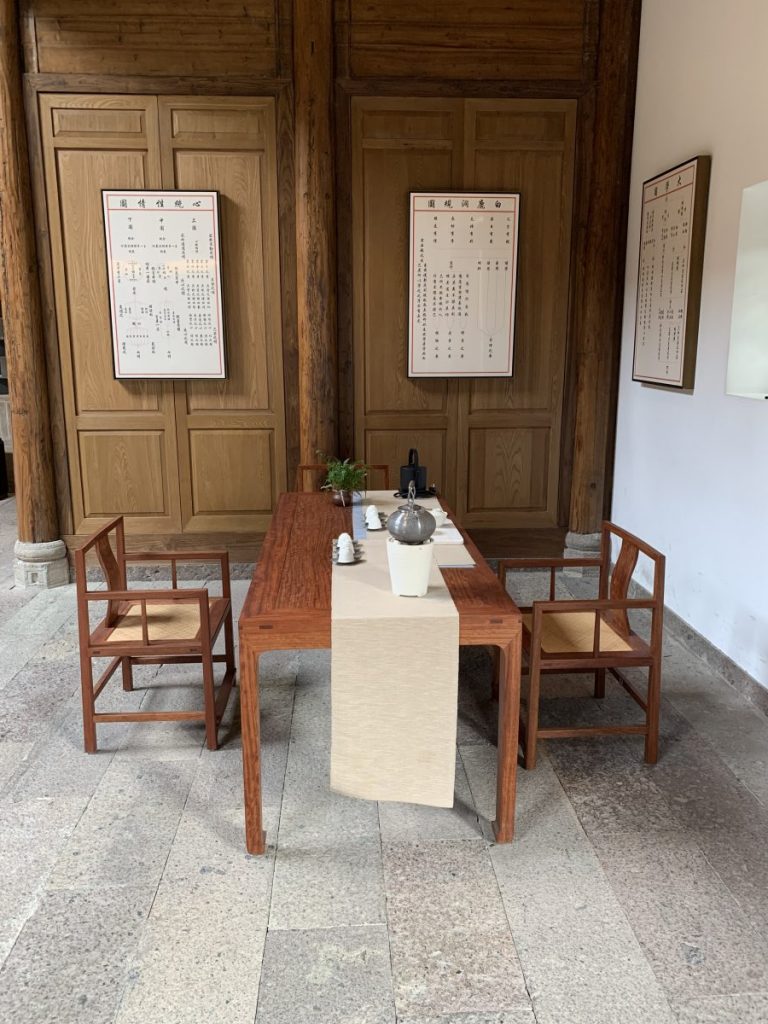 Take part in traditional tea and incense ceremonies in one of the nine surrounding private rooms.
Amanyangyun Spa & Wellness Centre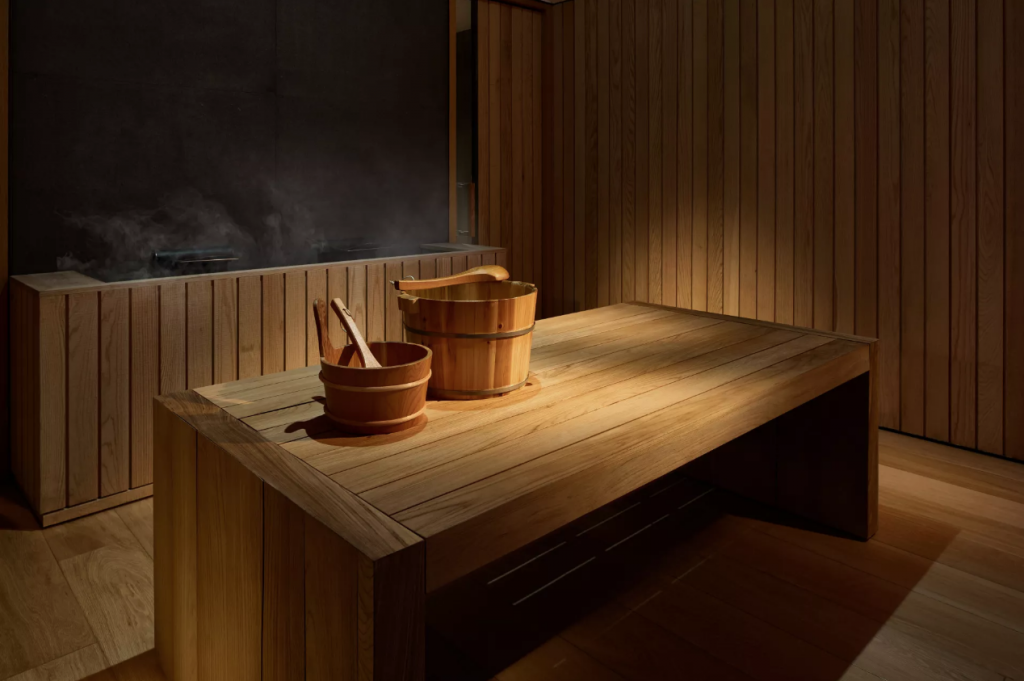 The expansive Amanyangyun Spa calls on Chinese tradition as it is devoted to holistic health, fitness and wellbeing. 'Yang Yun,' meaning 'nourishing cloud' to the Chinese, is the inspiration for the Aman Spa. Within a historic atmosphere, there are the finest modern treatment tools to elevate the journey and rituals of traditional healing practices of China. Get personalized treatment programs based in individual needs from a team of expert therapists. Some highlights:
A tea mixology service
60-minute private movement session
30-minute foot massage
Bathing suites with Russian Banya and Moroccan Hammam
Heated pools, jacuzzi, cold plunge pool, sauna
Fitness center
Beauty salon

Dining
Five dining venues each with distinctive ambience allow guests to enjoy fresh, locally sourced delicacies.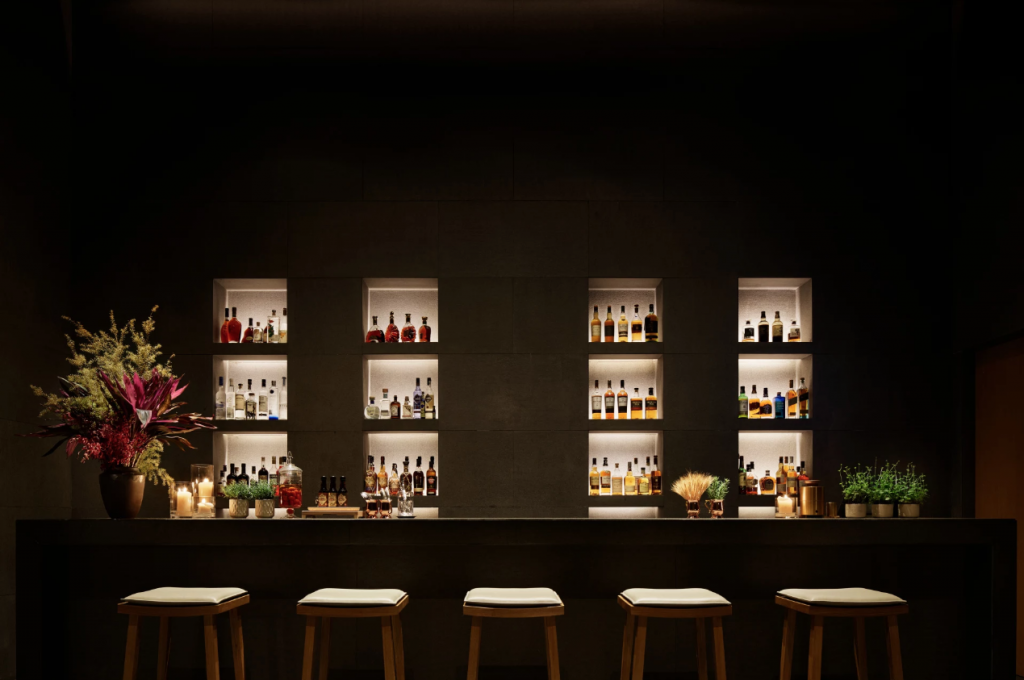 Lazhu – elegant Chinese
Arva – lakeside Italian
NAMA – authentic Japanese
The Bar – craft cocktails
Cigar Lounge – quiet venue for cigar aficionados
Amanyangyun's First Anniversary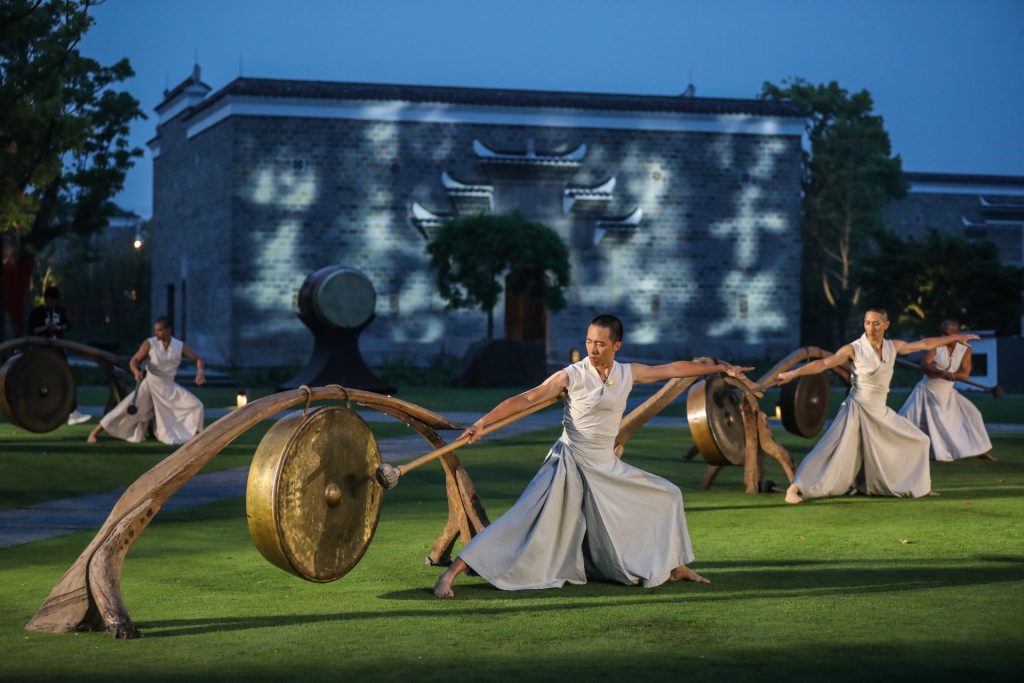 To celebrate Amanyangyun's one-year anniversary, the resort invites you to escape the city and get lost in the beauty of the grounds, serenity of the spa, and luxury of the accommodations. The exclusive experience is open to visitors between April 15 – June 30, 2019 and includes a daily breakfast for two, a picnic, a Nanshufang activity, and a blessing ritual under the King Camphor Tree. If you're headed to Shanghai this spring, this is an experience not to be missed.
The resort is just far enough away from the city center that visitors can experience the Shanghai culture, shopping and sights, then return to the expansive grounds to get away from the noise and revel in a sacred and spiritual experience.