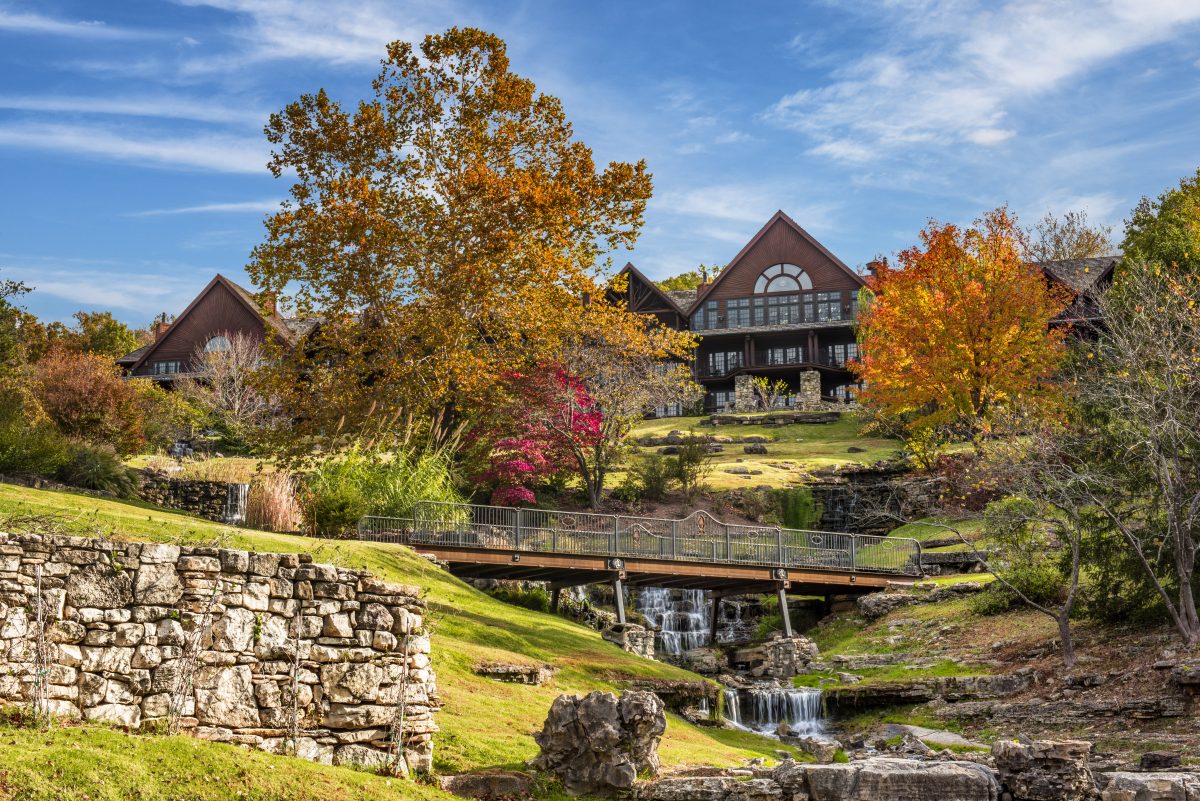 In the midst of hectic lifestyles, with our faces pointed toward our smart phones, it is easy to lose sight of the robust beauty and healing power that comes from Mother Nature herself. Located deep within the Ozark Mountains in Ridgedale, Missouri, just 10 miles south of Branson is a world-class resort that offers an escape into the immersive relaxation of the great outdoors, with all of comforts of luxury amenities. Big Cedar Lodge is a remote haven of natural beauty that truly brings conservation to life through nature-inspired accommodations, immersive wildlife attractions and breathtaking views.

Inspired by a commitment to conservation, Johnny Morris, the founder of Bass Pro Shops, created Big Cedar Lodge to encourage visitors and their families to connect with the great outdoors. Within moments of entering the property, it is easy to see that nature was the muse behind the resort's design. A winding entry road takes you deep within the lush hills of the Ozarks, calling you to slow down and take in the beauty that surrounds, as the road travels over trickling water crossings and showcases stunning vistas. As you take your last turn, the scene opens to reveal the hidden oasis: secluded cabins tucked into the hillside, Adirondack style lodges that blend seamlessly into their wooded backdrop, a charming chapel reminiscent of your grandparent's country church and a collection of restaurants and activities that are thoughtfully placed to not disrupt of the natural splendor of the land. The crown jewel of this property is Table Rock Lake. The perfect placement of this resort and its offerings allow for breathtaking views of this natural treasure.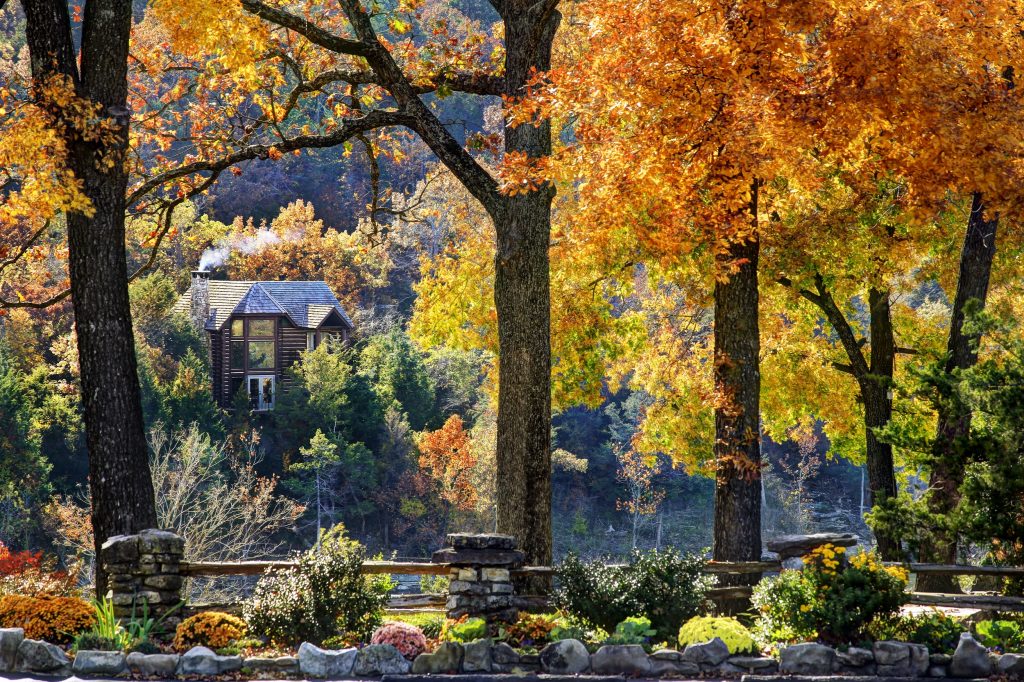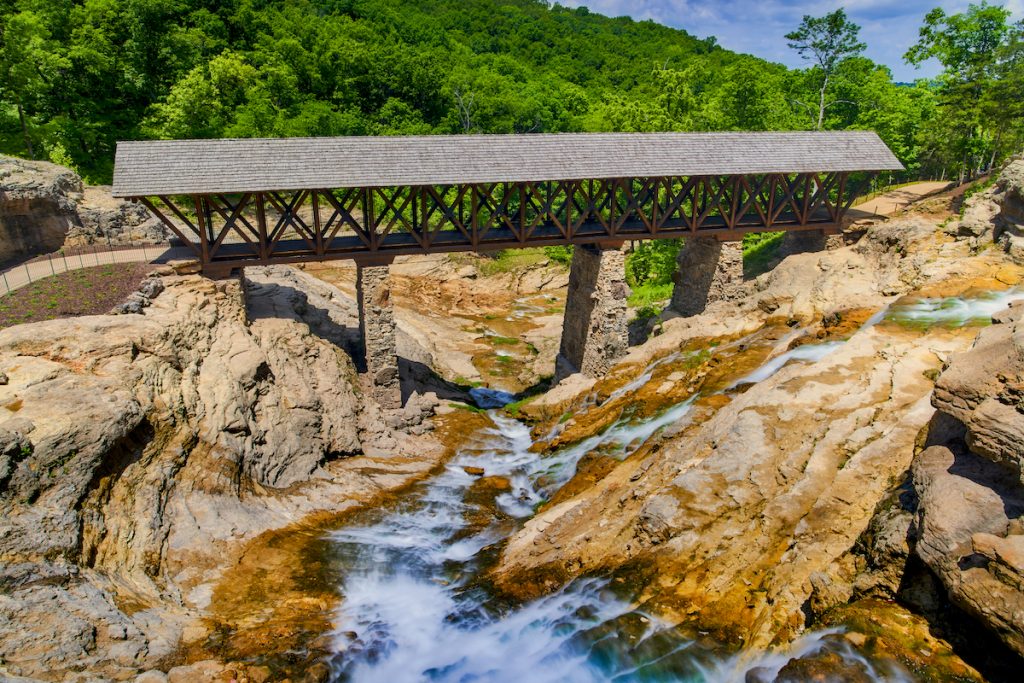 The captivating setting is only the beginning to your immersion in the great outdoors. The amenities and attractions at Big Cedar Lodge have been artfully designed to ignite an excitement for nature within guests of all types. As you walk through the doors of the 18,000 square-foot spa, you are instantly surrounded by birch trees that line the tranquil entry. A stone grotto, outdoor relaxation spaces and nature-inspired treatments all play their part in providing complete relaxation. Once you've settled into your room for the evening, you will enjoy natural touches like the crackle of a real wood-burning fireplace in your cabin and rustic décor. Some of the premier accommodations offer custom details like a glass floor with a trickling stream below or an outdoor shower that, while private, showcases views of the lake.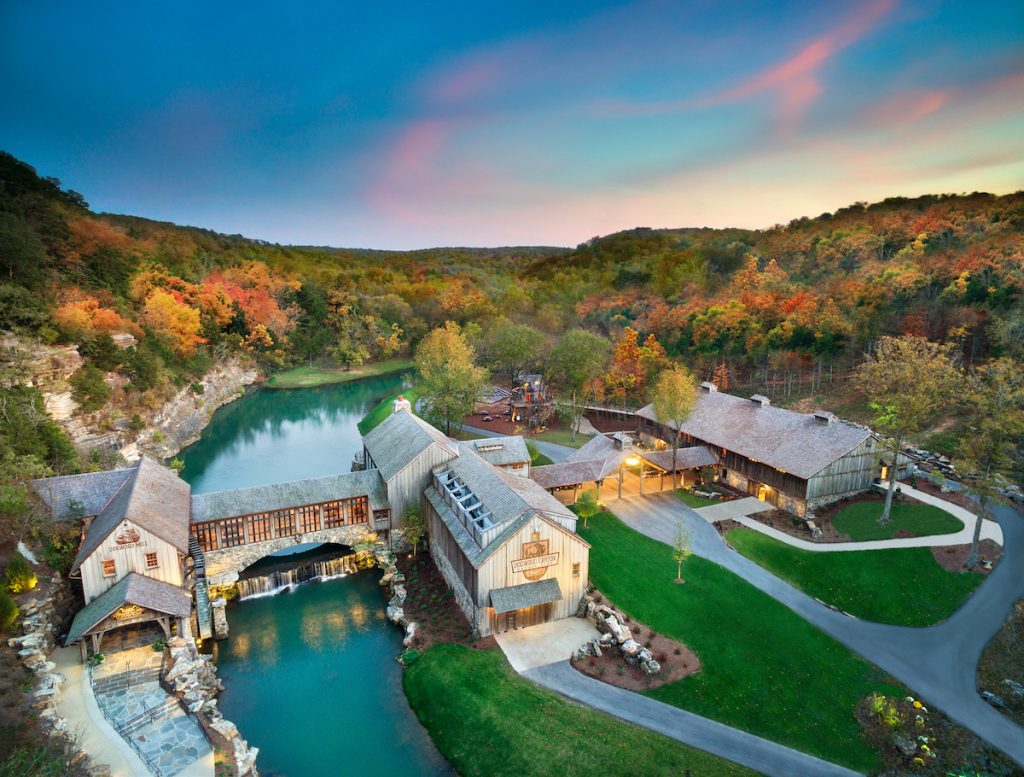 Perhaps the most extraordinary facet of Big Cedar Lodge, however, is the variety of ways you can get out and enjoy the Ozarks outdoors. Two full-service marinas offer boat rentals, fishing guides, kayaks, paddleboards and evening sunset dinner cruises aboard a 60-foot yacht. Four world-class golf courses boast designs by some of the biggest names in golf: Nicklaus, Palmer, Watson, Fazio, Player and Coore & Crenshaw. In addition to these, Big Cedar is set to open a fifth course designed by Tiger Woods in 2019. Each of these facilities beautifully embrace the natural landscape, with exposed rock croppings, waterfalls and one course, Buffalo Ridge, is appropriately named for its free-ranging buffalo that can be viewed from the course.
One of the most cherished attractions at the resort is the Lost Canyon Cave and Nature Trail, accompanied by the Ancient Ozarks Natural Museum. Guests comfortably traverse a two-and-a-half-mile trail via electric cart and take in magnificent views of towering bluffs, tranquil waterfalls, sprawling vistas and a drive-thru cave complete with cave bar. As you make your way to the museum, you will catch powerful views of a true natural wonder, the Cathedral of Nature. What began as a sinkhole has now been stabilized and excavated to reveal extraordinary rock formations. At the conclusion of the tour, you will begin a new exploration through a 35,000 square foot natural history museum. This magnificent display of American history is an immersive education of the nation's past. Starting in the prehistoric ages, displays include lifelike dioramas and real skeletal remains of startling creatures that once roamed this land. Continuing on, expansive galleries include American West treasures, Civil War relics and one of the most extensive collections of Native American art and artifacts ever assembled.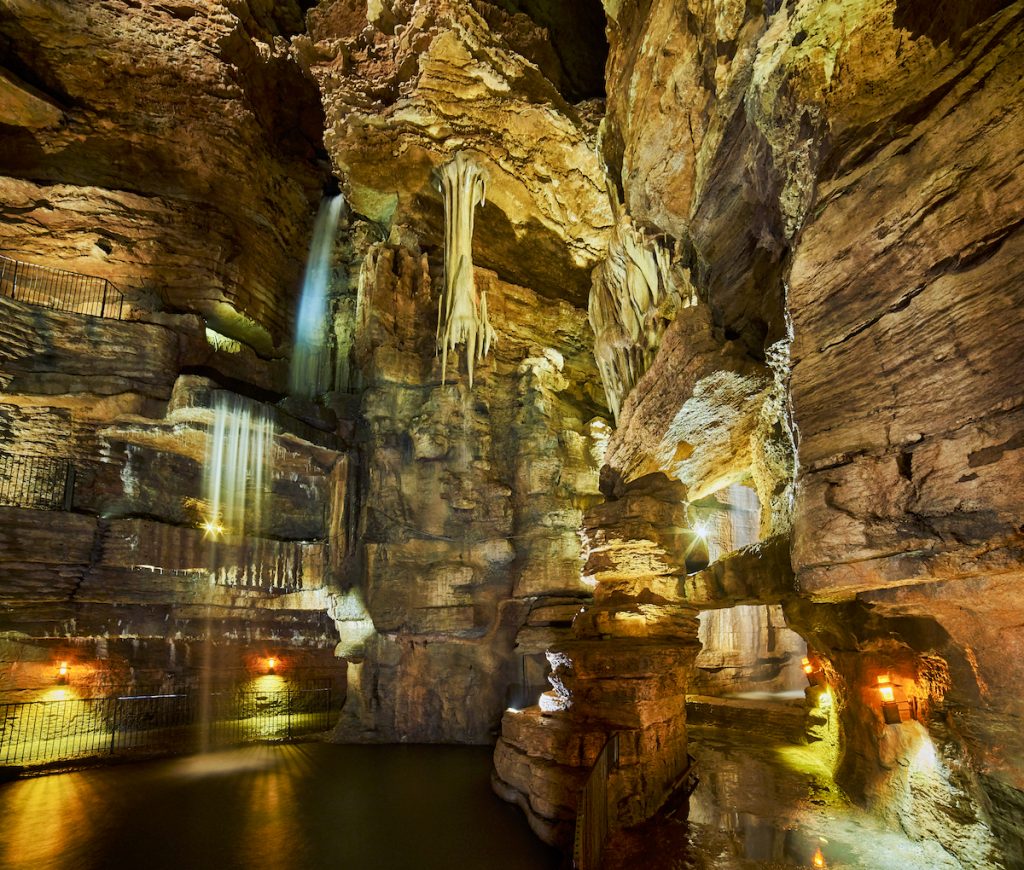 Johnny Morris' commitment to conservation truly shines in two very special attractions; Dogwood Canyon Nature Park and Wonders of Wildlife National Museum and Aquarium. These two destinations are non-profit organizations designed with the sole purpose of igniting a passion for nature and wildlife in guests of all ages.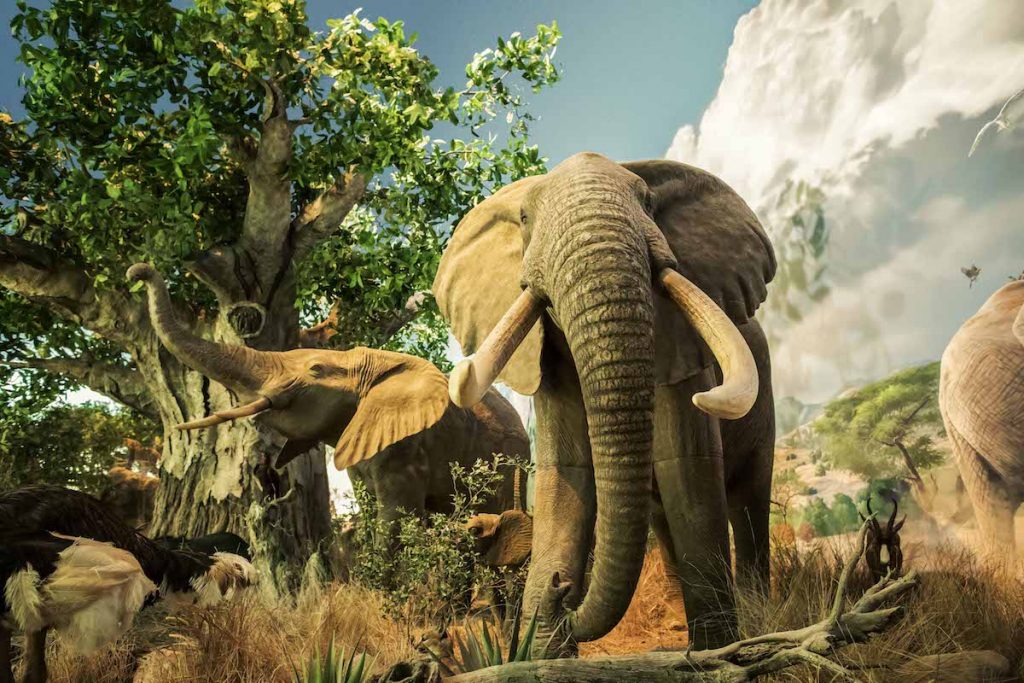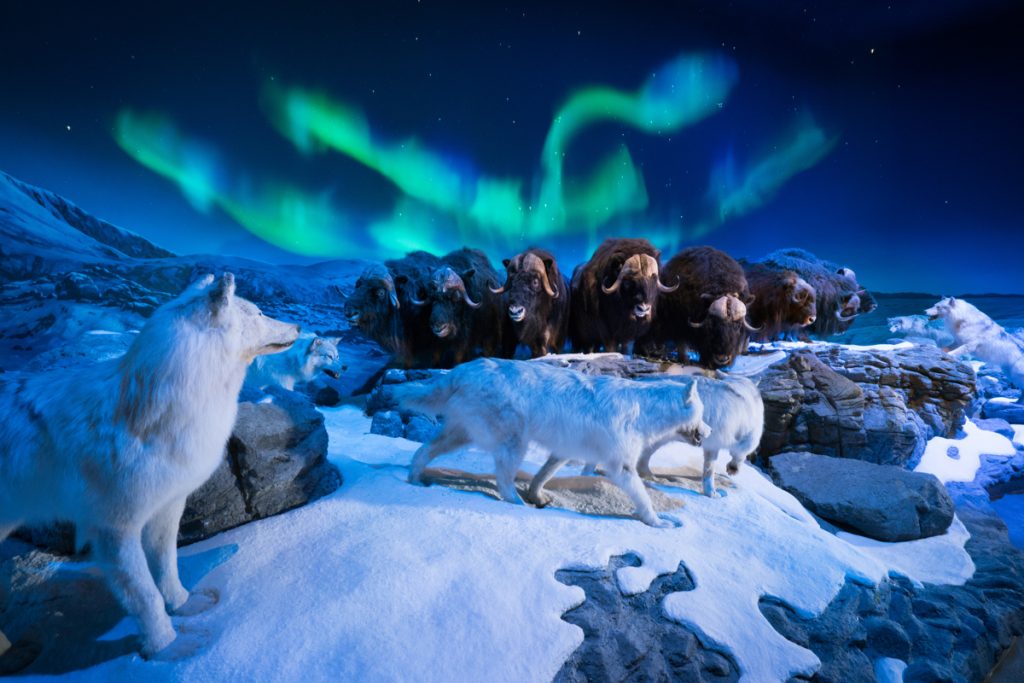 Dogwood Canyon Nature Park is a 10,000-acre nature park, located a short drive from Big Cedar. This precious parcel of Ozarks land has been left relatively untouched and is now held within a foundation that ensures it will live on for future generations to enjoy. The entry of the property is a working grist mill with interactive demonstrations and a restaurant for you to enjoy lunch overlooking the stunning stream and waterfall. Visitors to the park can enjoy horseback riding, hiking, biking, trout fishing and more. One of the park's beloved activities is the wildlife tram tour. It takes you through the canyon and out to open plains where free-ranging bison, elk and whitetail deer come right up to the open-air trams. Dogwood Canyon's miles of paved trails, along trout-filled streams, make it a peaceful and comfortable excursion for all.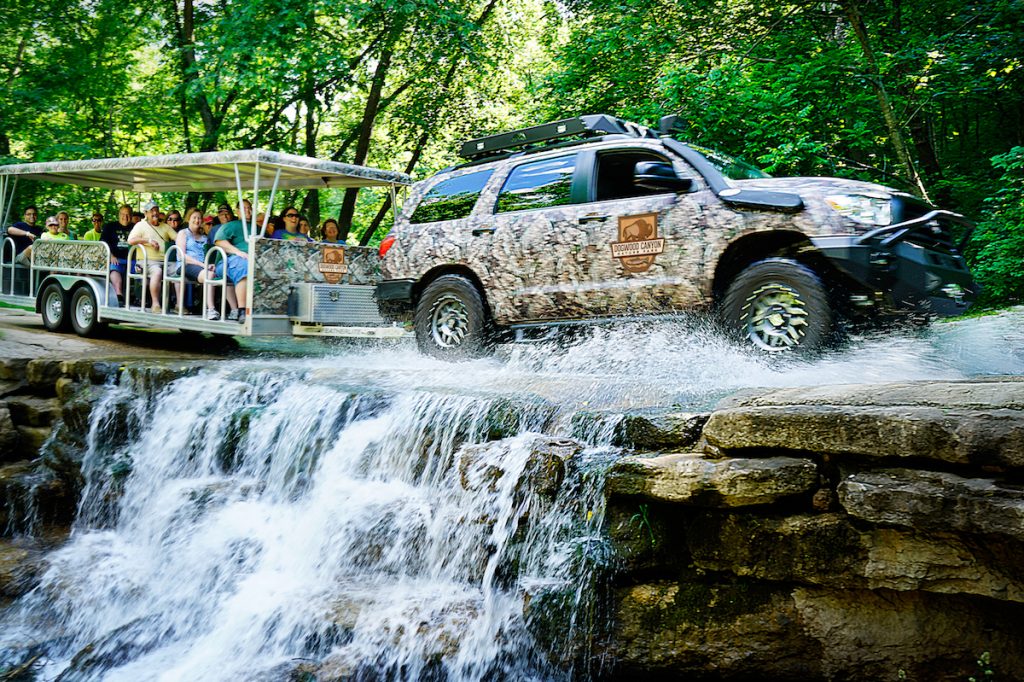 Johnny Morris' Wonders of Wildlife National Museum and Aquarium is also in this corner of the Ozarks and covers over 300,000 square feet, with 1.5 miles of indoor trails and 1.5 million gallons of water across its exhibits. Connected to the original Bass Pro Shops, the granddaddy of all outdoor stores, this destination is where conservation really comes to life.  Recently named both, "America's Best New Attraction" and "America's #1 Aquarium," Wonders of Wildlife highlights the importance of conservation through immersive displays. Beginning with the wildlife galleries, marvel at changing sights, sounds and even temperatures as you explore nature's most striking exotic animal habitats. See truly lifelike dioramas such as leopards perched high above the ground observing their prey, muskox fighting off a pack of wolves beneath the shimmering northern lights, and wildebeests battling with crocodiles at a watering hole. The aquarium transports you to some of the wildest aquatic habitats on earth with living exhibits that feature 35,000 animals, spanning over 800 species of sharks, rays, jellies, eels, sport fish and more.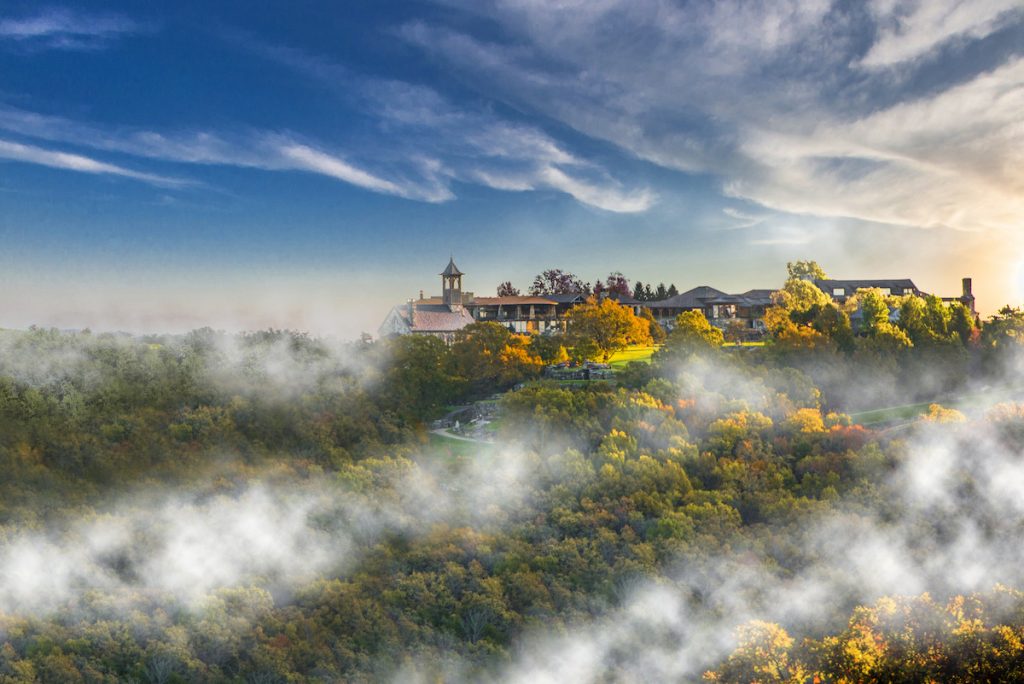 Big Cedar Lodge and all of its attractions are conveniently located near two airports with private facilities; Springfield-Branson National Airport and Branson Airport. This national treasure, tucked into America's heartland, is a true celebration of nature and conservation that will leave you feeling refreshed and inspired. Call or visit the website to start planning your stay.