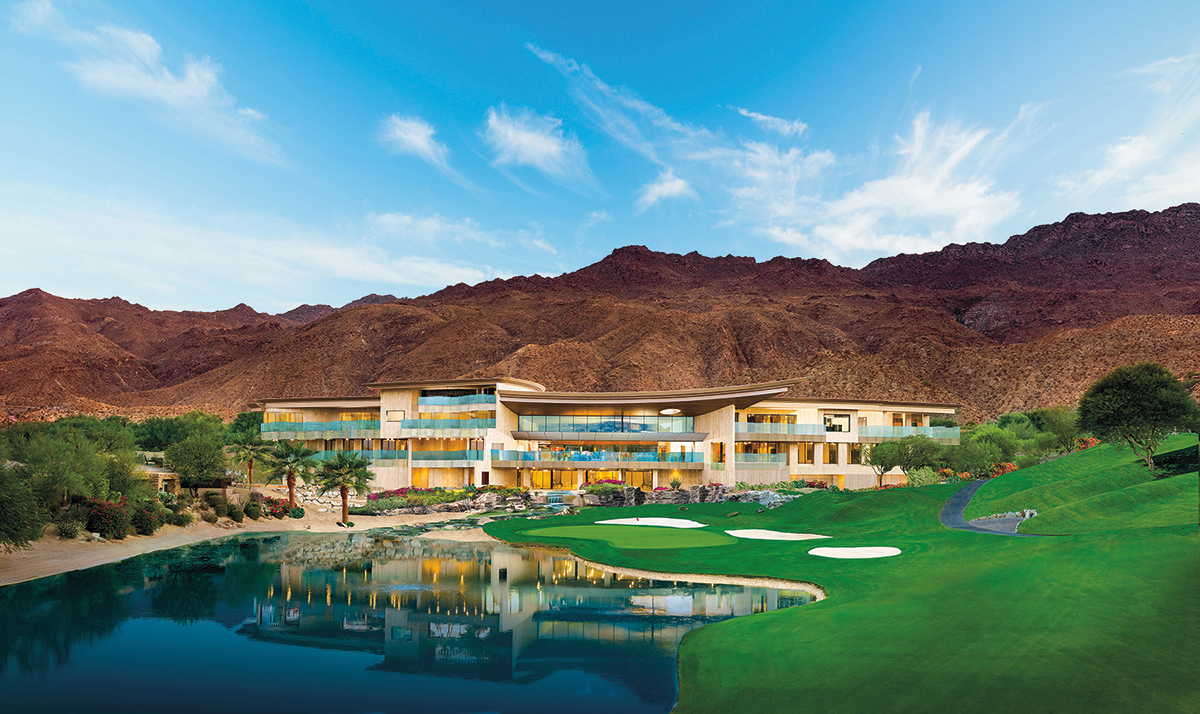 Last winter, on a typically spectacular Southern California morning of warm sunshine and infinite blue skies while much of the country was prepared for snow, BIGHORN unveiled the latest (and largest) in a series of unprecedented innovations: a new $70 million, 80,000 sq. ft. state-of-the-art Clubhouse.
But for a club already recognized as one of the country's premier luxury golf communities, this perfect marriage of technology and design has come to represent more than just its most recent achievement. In addition to being the main hub of activity, gathering place and visual focal point, the Clubhouse serves as an ever-present reminder of BIGHORN's unwavering commitment to greatness.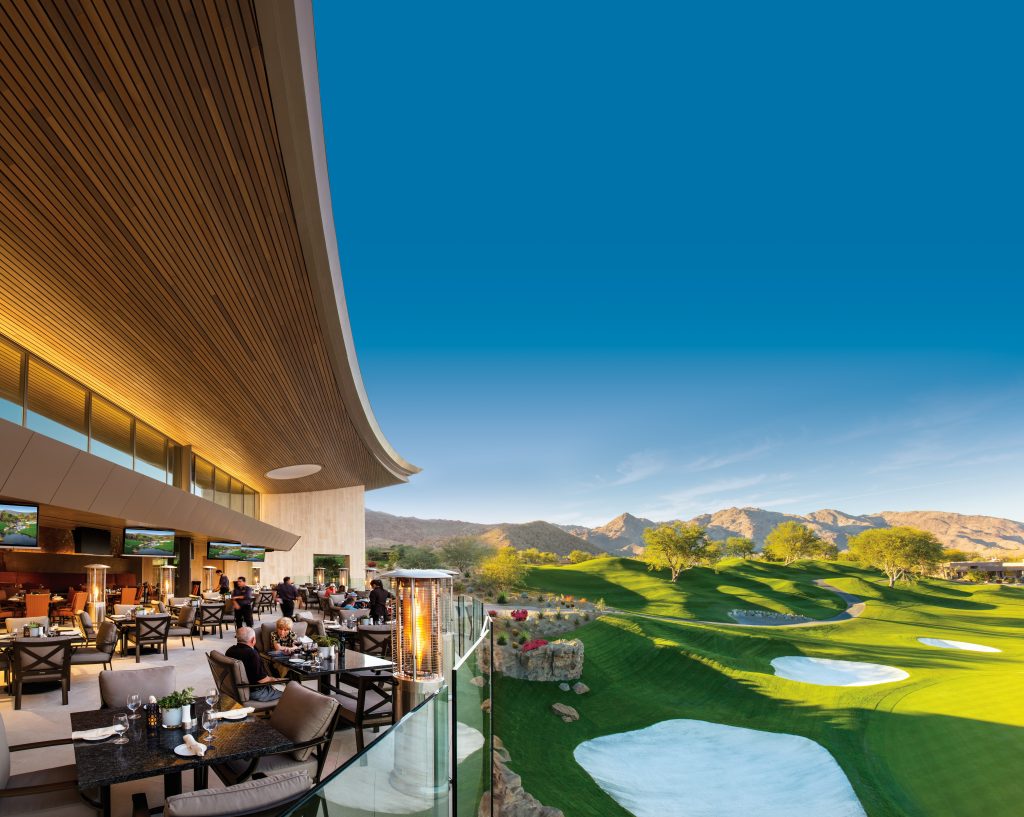 Founded more than two decades ago in Palm Desert, CA, by visionary entrepreneur and developer R.D. Hubbard, what began as an impressive private golf club has evolved into one of the region's most sought-after lifestyle communities, boasting a myriad of unique features and activities.
Set against the magnificent Santa Rosa Mountains, BIGHORN is a self-contained haven in which Members never have to (and rarely want to) leave. With over 100 incredible social events throughout the season — including wine dinners, golf events, family fun days, live music nights, speaker series, moonlight yoga, ladies luncheons, and themed dinners — Members not only enjoy a full calendar, they forge deep friendships and make lasting memories.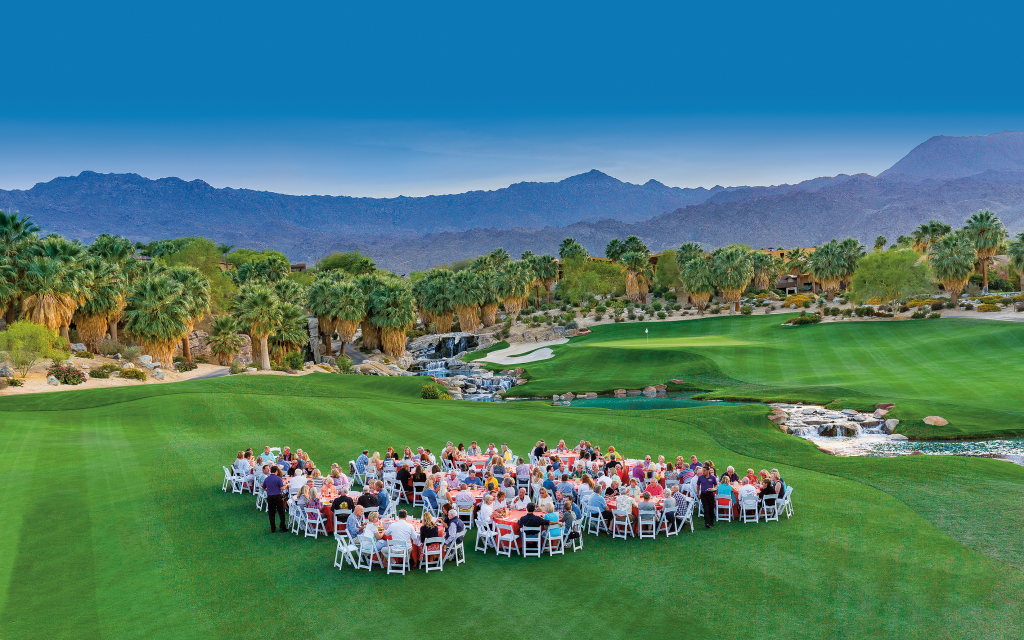 From executives and entrepreneurs to philanthropists and financiers, BIGHORN Members are as unique as they are accomplished. With an average age of just 56, the community appeals to the modern day sensibilities of private club living, which is why so many notable residents call it home. Members can grab Starbucks coffee at The Marketplace, enjoy two spacious dog parks, get primped and pampered at The Spa, or enjoy a spectacular meal at BIGHORN's own five-star restaurant, Canyons Steakhouse. Staff goes above and beyond to provide impeccable service, including concierge and car transportation.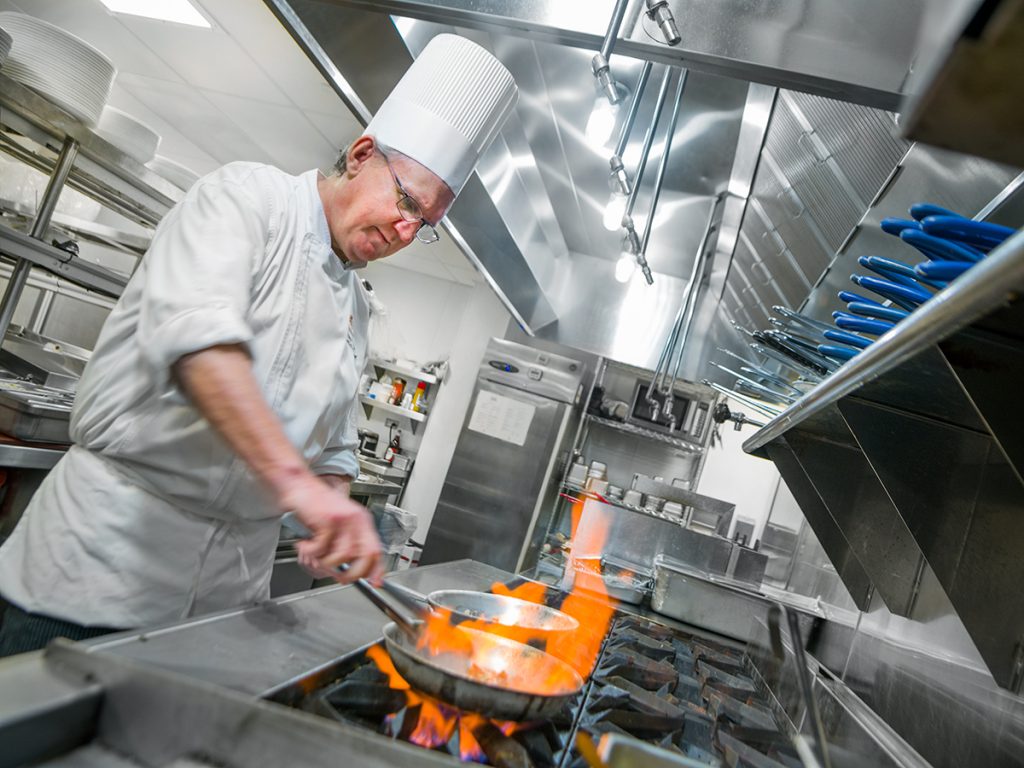 When it comes to golf, BIGHORN boasts two extraordinary championship tournament-ready 18-hole courses with immaculate fairways surrounded by stunning desert vistas. The Canyons, designed by celebrated golf course architect Tom Fazio, is spread over 7,083 yards; The Mountains, designed by Arthur Hills, unfolds over 6,871 yards and features the 6th Hole with an elevation change of 1,150 ft. from tee to green. The Club has hosted 12 internationally televised events, including The Skins Game, the LPGA Samsung World Championship, and the Battle at BIGHORN with Tiger Woods.

BIGHORN also features a state-of-the-art Golf Learning Center and a Golf Digest Magazine's Top 100 Instructor in Dale Abraham. With a selection of over 250 clubs from drivers to wedges and extraordinary clothing lines and accessories (including watches, bags, belts, sunglasses and jewelry) by highly regarded designers and brands, it's no surprise that the Pro Shop is consistently ranked in the top 25 in the country by Golf World Business Magazine.
After a stunning round of golf in beautiful surroundings, there's no better place to relax and recount the day's highlights than BIGHORN's crown jewel, the Clubhouse. Perched 1,000 ft. above the desert floor with 360-degree views of the valley and the surrounding mountains, it's the perfect spot to enjoy the company of fellow Members and your favorite beverage… and it's so easy to continue through dinner.
The Clubhouse's visionary design incorporating the use of unique and organic materials of wood, stone and metal, and impeccable furnishings creates an invitingly warm ambiance of sophisticated spaciousness. Disappearing glass walls and extensive floor-to-ceiling glass literally allow for a seamless transition from indoor to outdoor living.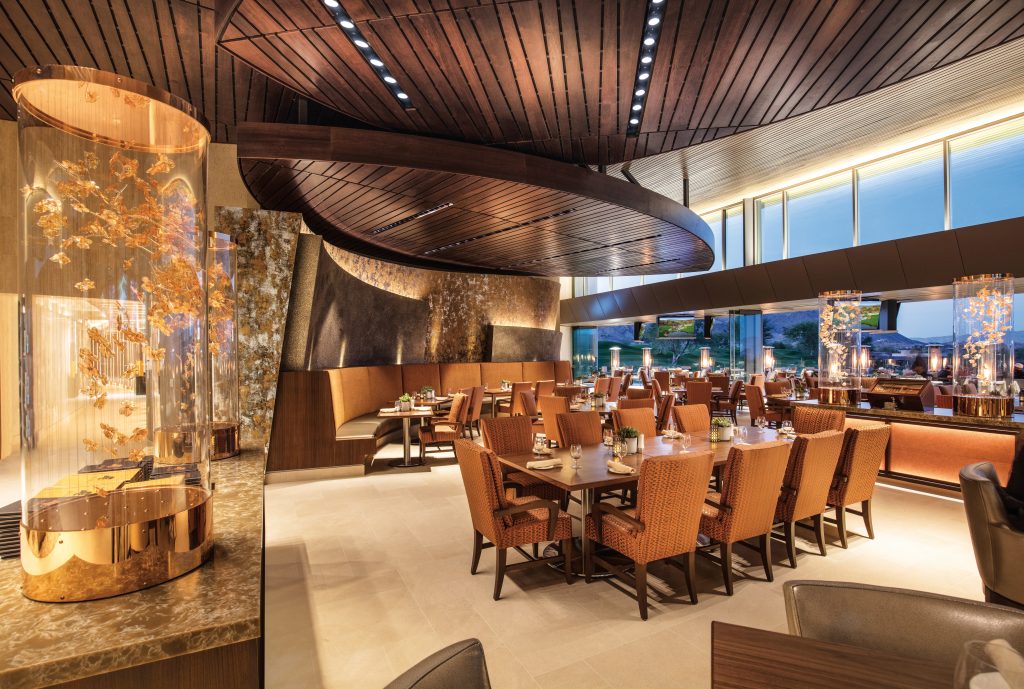 Atop the Clubhouse are four custom contemporary penthouses created by world-renowned designer Guy Dreier. These private luxury homes range in size from 5,200-6,800 sq. ft. and offer concierge services at the touch of a button. It's where urban sophistication meets modern club living.
For collectors of rare and exotic cars, The Vault's 24,000 sq. ft. climate-controlled auto gallery houses vintage cruisers, sports and muscle cars, luxury liners and track-ready racers. Space is limited to 50 autos and eight motorcycles. The adjacent Redline Lounge — with its multiple indoor and outdoor TVs — is the hippest sports bar around, providing a private gathering space for Members and guests to relax, share stories and indulge their passion for driving.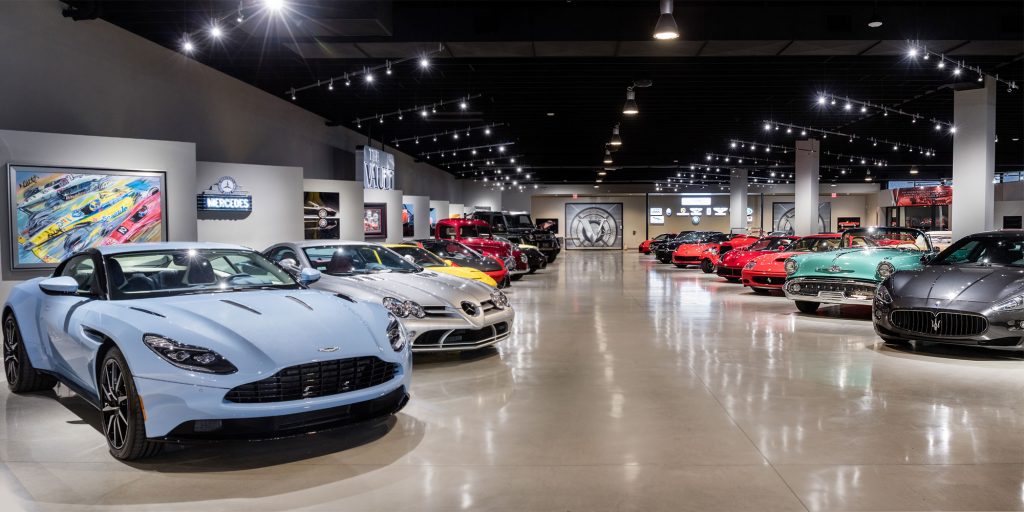 Fitness and overall health are cornerstones of the BIGHORN lifestyle. The Spa and Wellness Center includes a full-service salon, medi-spa treatments, massage therapy, body treatments, and skincare. The new state-of-the-art cryotherapy chamber is used to treat a number of conditions, including tissue damage, inflammation, nerve and arthritic pain, while boosting energy and metabolism, and encouraging weight loss.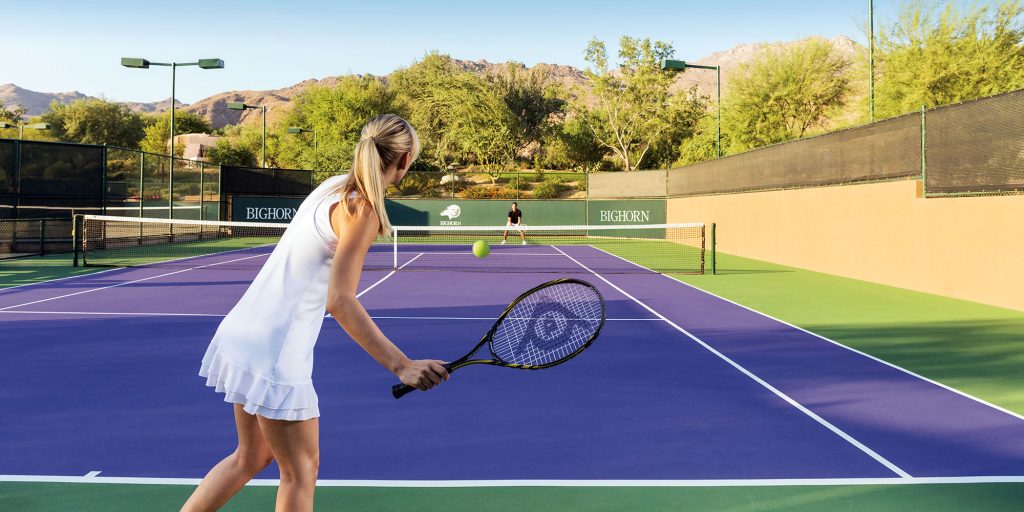 Opportunities to stay fit and socialize abound at BIGHORN. The spacious fitness center offers premier equipment, personal training and group classes such as spin, pilates, yoga, cardio, TRX, Tacfit, kickboxing and tai chi. There are also private hiking trails and sports courts for tennis, pickleball, basketball and bocce fans. Kid-friendly activities include the play park, junior putting green, pools and bike paths.
Just outside the gates of BIGHORN, Greater Palm Springs is brimming with world-class art galleries, museums, performance theaters, concert venues, dining and retail. Visitors come from around the globe to attend such lauded annual events as the Palm Springs International Film Festival, Fashion Week El Paseo, Modernism Week, the Southwest Arts Festival, the Coachella Valley Music & Arts Festival, and the Stagecoach Country Music Festival. Sports enthusiasts delight in the ANA Inspiration LPGA tournament, the Desert Classic PGA event, and the BNP Paribas Open tennis tournament — affectionately known as the sport's "fifth major."
Collectively, these attributes speak to BIGHORN's pursuit of excellence — a trait that eclipses all amenities and attractions in terms of elevating BIGHORN to prominence as a world-class destination. Be a part of the greatness.