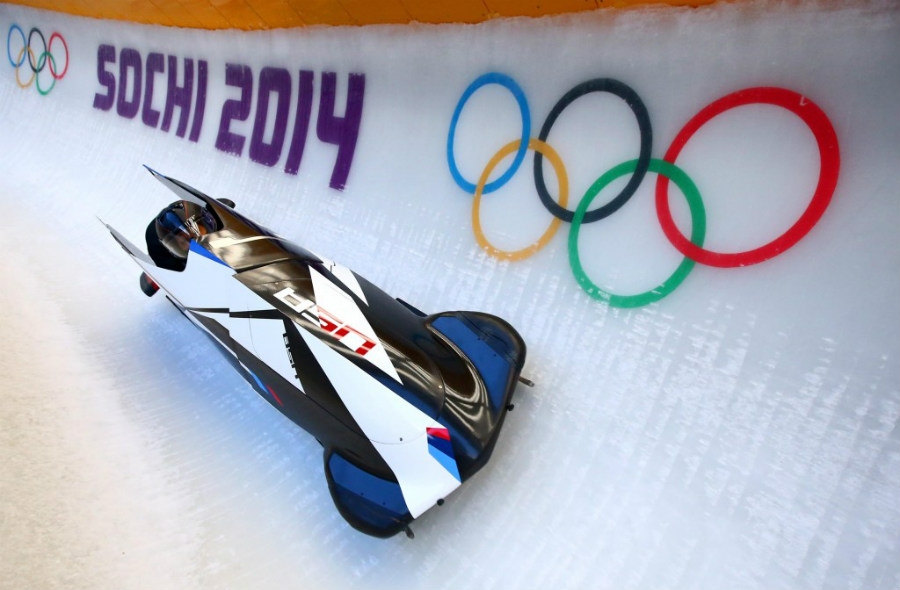 BMW of North America, the Official Mobility Partner of the United States Olympic Committee (USOC), would like to congratulate the U.S. men's and women's two-man bobsled teams for their medal-winning performances at the Sochi 2014 Olympic Winter Games.
Team USA secured three medals in the two-man bobsled competition at the Sochi 2014 Olympic Winter Games, with the men winning its first medal in the event since 1952 and the women stepping to the podium twice winning both the silver and bronze medals.
"Being part of this historic U.S. bobsledding milestone has truly been an honor," said Michael Scully, Creative Director, BMW Group Designworks USA. "To see both the U.S. men's and women's teams on the Olympic podium with three medals is both a career and personal highlight, and I'm extremely proud of the athletes' achievements."
On Monday, Team USA bobsledders Steve Holcomb and Steve Langton secured the United States' first medal in 62 years with a bronze medal performance in the men's two-man bobsled event. The women added to the feat on Wednesday, with Elana Meyers and Lauryn Williams securing a silver medal and Aja Evans and Jamie Greubel coming away with a bronze in the women's two-man bobsled event.
BMW Applied its Engineering
As part of a more than two year collaboration with the USA Bobsled & Skeleton Federation (USBSF), BMW applied its engineering and design expertise to the redesign of a new two-man bobsled for use by Team USA at the Sochi 2014 Olympic Winter Games. In October 2013, a fleet of six new BMW U.S. two-man bobsleds were delivered to Team USA marking the completion of a project that replaced a 20-year-old platform.