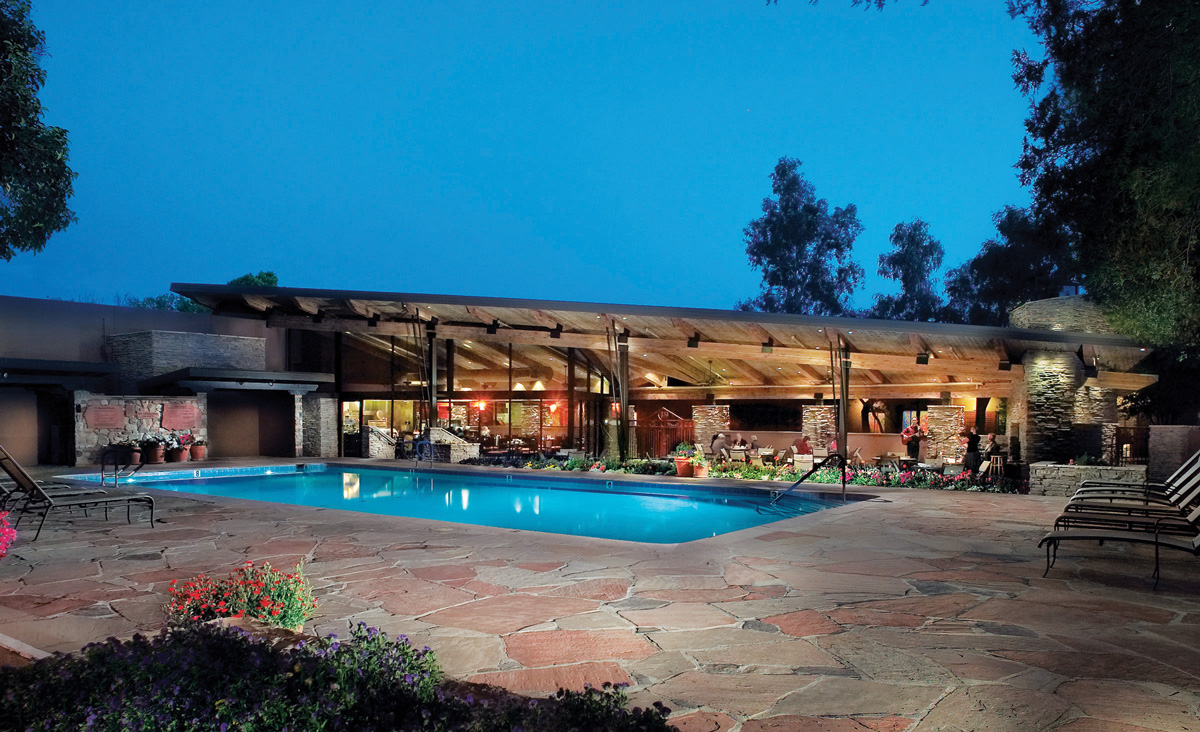 Each of us has many alternatives available to us when choosing where to vacation and the type of vacation we would prefer to engage in. Some of us just want rest and relaxation, others want to join our friends in a pursuit of mutual interest — golf at a renowned course, for instance. For those who place a priority on achieving balance in life, transformational change, and self-improvement that will benefit you for years to come rather than create a singular memory, Canyon Ranch in Tucson, Arizona must be your destination.
Let me be clear, at Canyon Ranch you can choose to simply rest and relax, enjoying any of the three luxurious pools, extensive and varied massage services, avail yourself of its skin care professionals, take a leisurely stroll about the labyrinth, or enjoy healthy dining at its multiple restaurants. On the other end of the spectrum, if you want a rigorous physical experience, you'll find Canyon Ranch's fitness center jam-packed with an array of the latest cardio and strength training equipment that will accommodate any level of workout you could conceive and combine those workouts with daily hikes where you can enjoy stunning desert sights and sounds.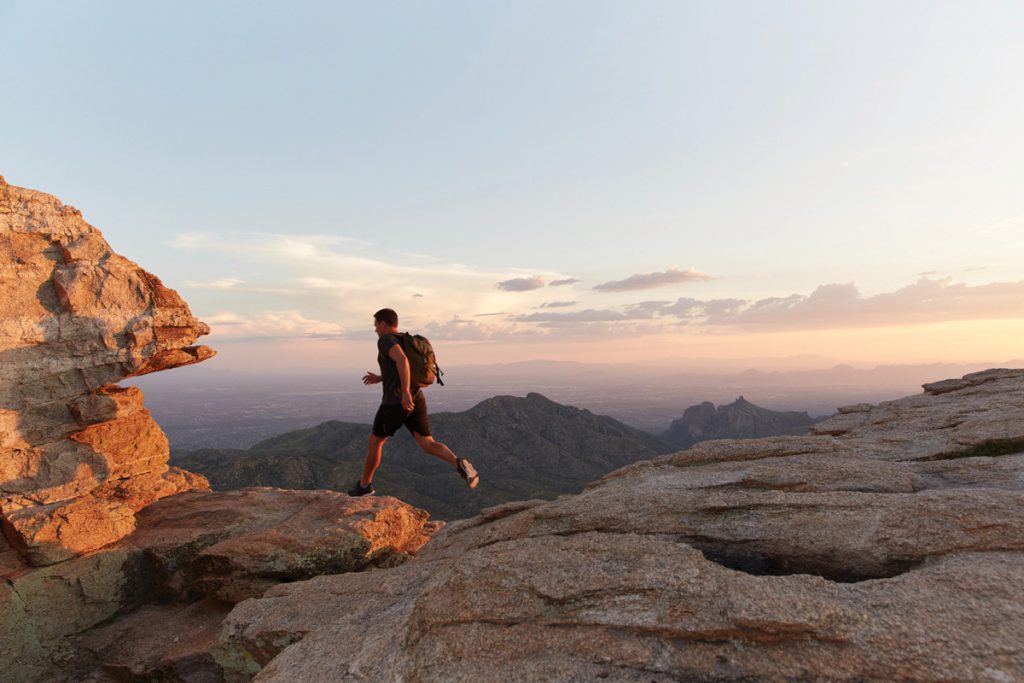 However, for those of you who understand, appreciate, and prioritize the importance of self-care — of achieving a balance among your physical, emotional, mental, and spiritual well-being, — you will experience the ultimate holistic, integrative care experience when visiting Canyon Ranch. The grounds offer all that one could hope for: a beautiful and peaceful spiritual center that is an ideal setting in which to meditate and achieve the quietness of mind that we all require for deep rest, clarity, and tranquility; the aforementioned fitness center and an array of classes that you can choose to participate in to achieve your physical peak; massage and skin care services that are restorative, therapeutic, and oh so relaxing; an integrative care facility staffed with experienced physicians and other medical professionals; a devoted and talented exercise physiology group that will craft a physical program for you based upon where you are today and where you wish to be; and so much more.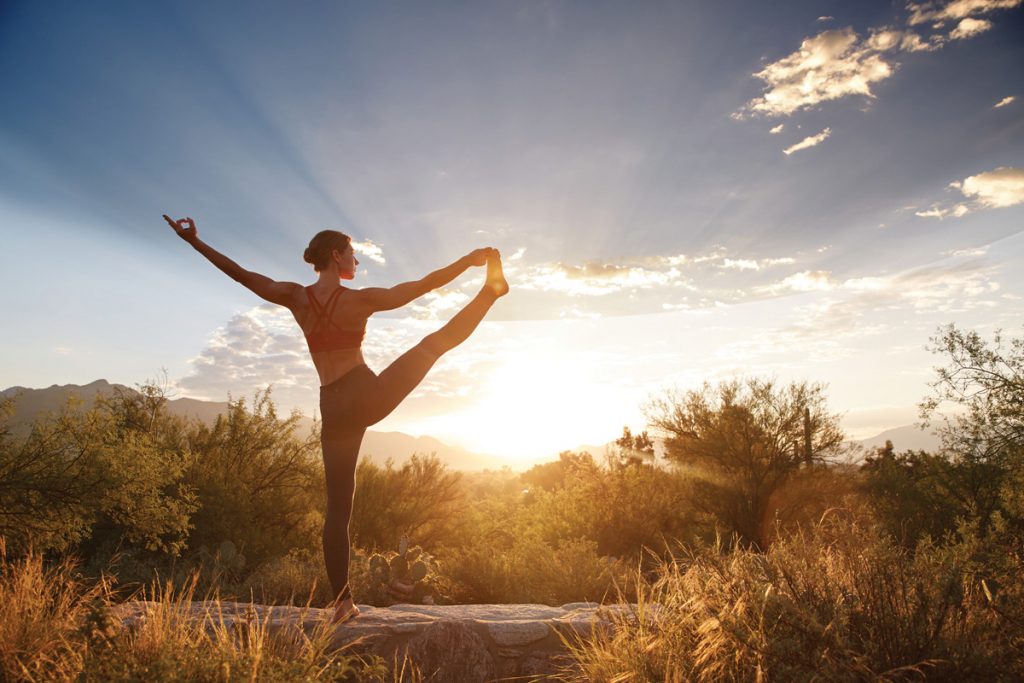 Even more impressive than the facilities themselves is the staff of Canyon Ranch. Never have I visited a resort where I was impressed with each and every person with whom I came into contact. The staff at Canyon Ranch, many of whom have been there in excess of 20 years, embrace the philosophy and efficacy of integrative care and exude the level of excitement and passion for their mission and for their guests' care that one would expect of a new employee. It's remarkably refreshing and speaks to the culture that Canyon Ranch's founder, Mel Zuckerman, has established since opening Canyon Ranch in 1979 and expanding and improving its offerings according to his evolving vision.
Literally, every member of the staff with whom I interacted spoke of Mr. Zuckerman with respect, admiration, and genuine affection. Mr. Zuckerman and his wife Enid maintain a residence on the property, and I am told that even as Mr. Zuckerman approaches 90 years of age next year, one can find him most days in the fitness center and about the Canyon Ranch grounds. He clearly walks the walk and is a wonderful personification of the benefits of integrative care…balancing physical, emotional, mental, and spiritual health.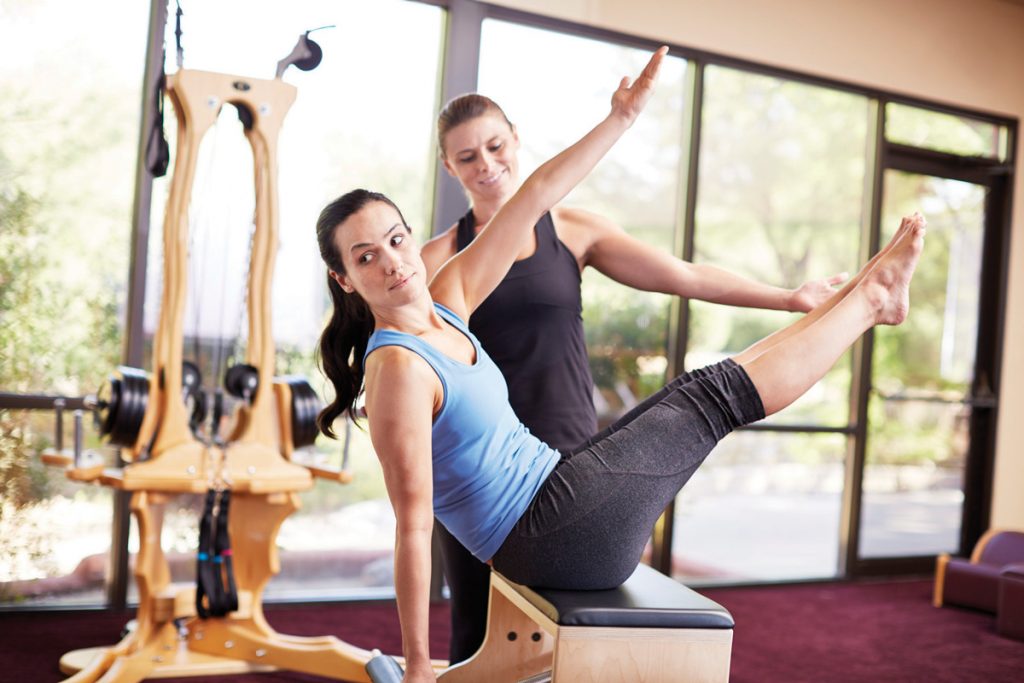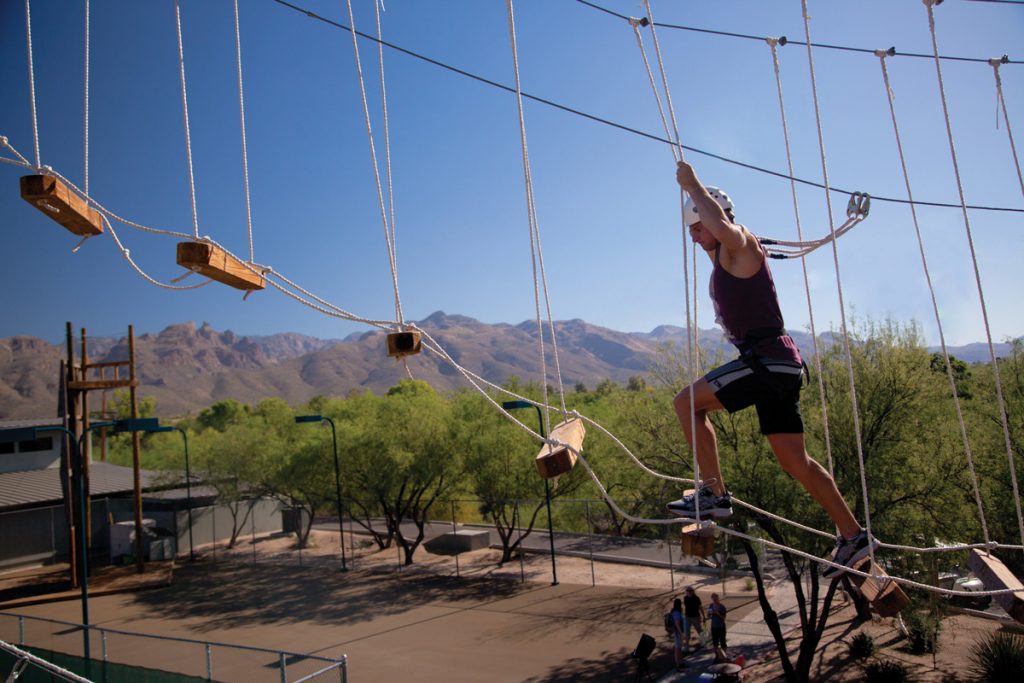 Visiting Canyon Ranch was an especially important assignment for me. My stay came just 1.5 weeks after doctors declared that I had achieved remission from brain cancer with which I had been diagnosed earlier this year. Canyon Ranch's staff, who understand that as wonderful as the property itself is, the essence of a guest's stay is in the hands of the staff and the quality of the services they render and the momentary and extended interactions they enjoy with guests, have an understanding of their mission and hospitality that I've not encountered elsewhere so extensively.
From Hal at the entrance gate to Jorge, Patrick, and the other folks that tend to your every need in the locker rooms; from class instructors and specialists like Cindi who conducted a gait analysis on me, and Bliss who gave me the most effective massage I've ever had (the Muscle Melt for Road Warriors), to John Bell, who had the unenviable job of trying to improve my golf game in the golf performance center that he conceived, designed, and has been operating for the past 18 years.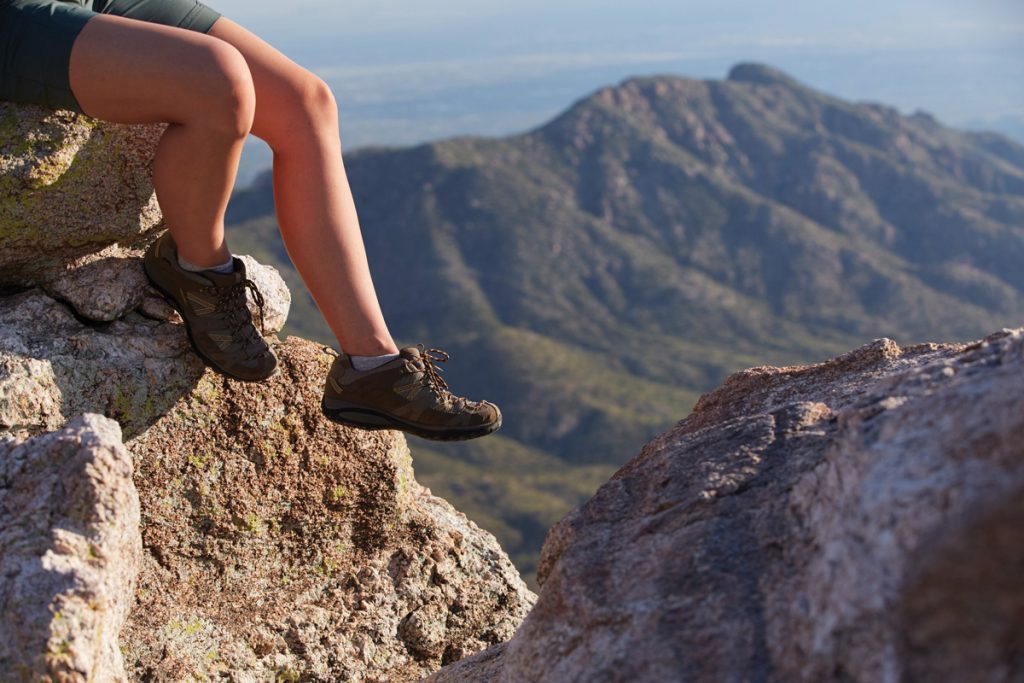 The former top amateur in Hawaii, Bell has the patience, sense of humor, and keen eye necessary to contend with the many bad habits myself and other golfers (or aspiring golfers) pick up over the years during which we pursue this vexing sport. Furthermore, Connie, Jim, and Chris in the program advisory group were gracious to a fault, ensuring that I set an intention for my stay and helping me to make good on that intention via the exceptional classes and services offered during my stay.
I owe a special shout out to Kasie, the nutritionist with whom I met during my visit. You see, chemotherapy had taken a toll on my digestion and forced me to seek Kasie's help. She deftly and good-naturedly parried my numerous entreaties to simply recommend some supplements I could take to avoid having to change my eating habits. Kasie patiently and clearly explained to me the scientific reasons for her reluctance to acquiesce to my pleas for simplicity in the form of supplements. (Alas, supplements alone would not achieve the lasting results I was looking for.) This consultation was representative of the benefits of vacationing at Canyon Ranch — I could not improve my health in this manner were I to have taken a "conventional" vacation that didn't have the improvement of my overall health as its foremost priority.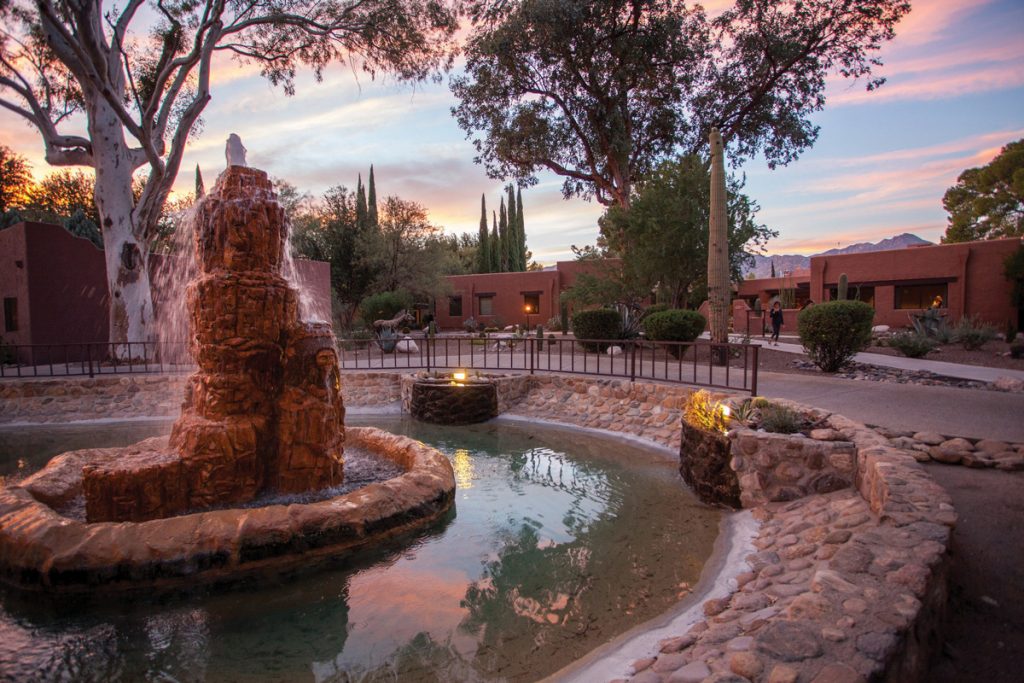 On the subject of improvement, I'd be remiss if I didn't mention Canyon Ranch's Life Enhancement Center, which offers one-week programs catering to individuals who share a particular need —for instance, weight management or recovery from illness — providing them with a safe community of like-minded individuals and programs tailored to address their needs and achieve their goals.
The pleasantness and effectiveness of the Canyon Ranch experience is demonstrated in the rate of return visitation, which is among the highest in the industry.
Permit me to leave you with a helpful thought I learned from a meditation instructor at the Spiritual Center. As he explained, each of us goes through a daily war in our heads. Our minds speak to us, sometimes kindly, sometimes not, sometimes invited, sometimes of their own accord. He said, and I paraphrase, "Treat your mind as a guest; you would not allow a houseguest to become the boss of your household — and as a result, your boss — so don't allow your mind to become your boss."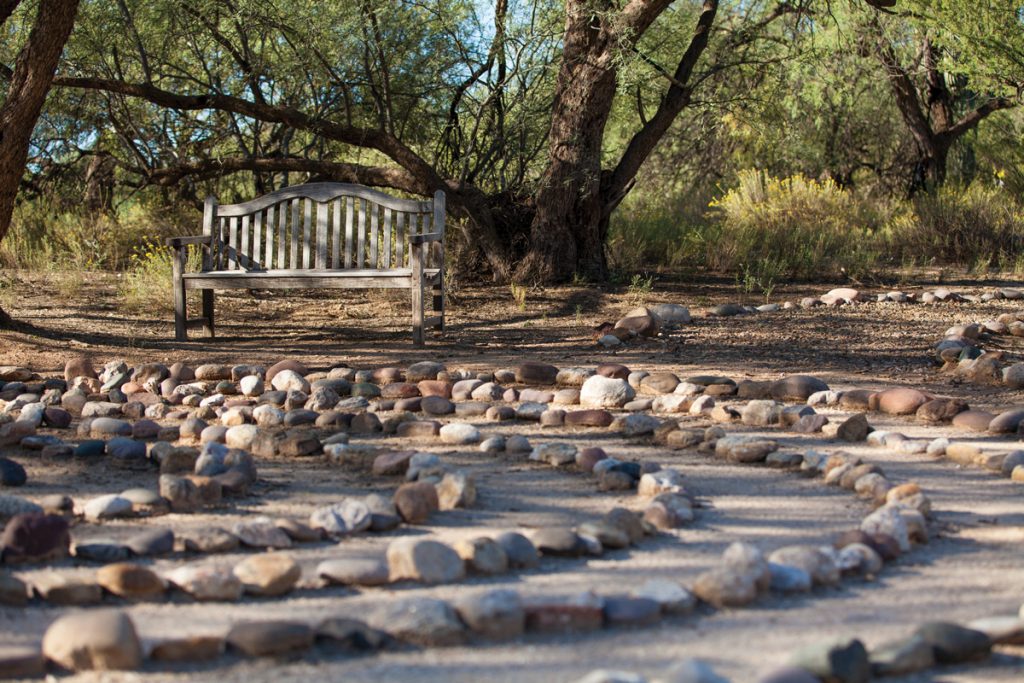 I found this thought and imagery very useful as I attempted to master meditation. Quieting the mind while maintaining awareness is a powerful tool in reaching your full potential and optimal health, and I'm grateful to Canyon Ranch for making this wise instructor available to me. My hope for all of you is that when you next consider where to spend a week, you will prioritize your overall health and visit Canyon Ranch. You will be better for it. I promise. I know I am.