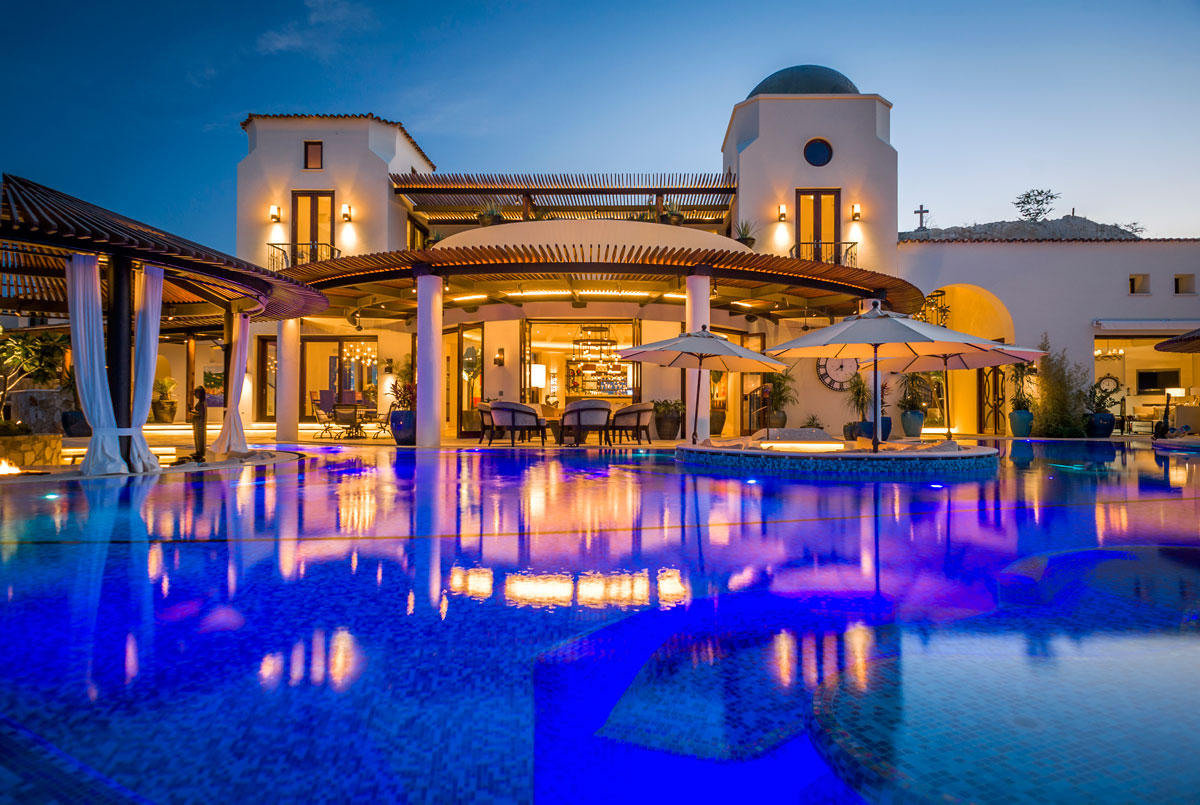 It's been called "the most exclusive home in Los Cabos."  For people who have had the good fortune of visiting Casa Fryzer and staying in this spectacular sanctuary of luxury, comfort, style, service, decor, and technological wonder, we might choose a different description.  I arrived for a recent four-day, three-night stay with high expectations, having heard much about the gem of a home located just a two-hour flight from Los Angeles. After what I experienced, I would amend the description of Casa Fryzer to this: A near perfect vacation villa that rivals or exceeds any other private vacation destination anywhere in the world.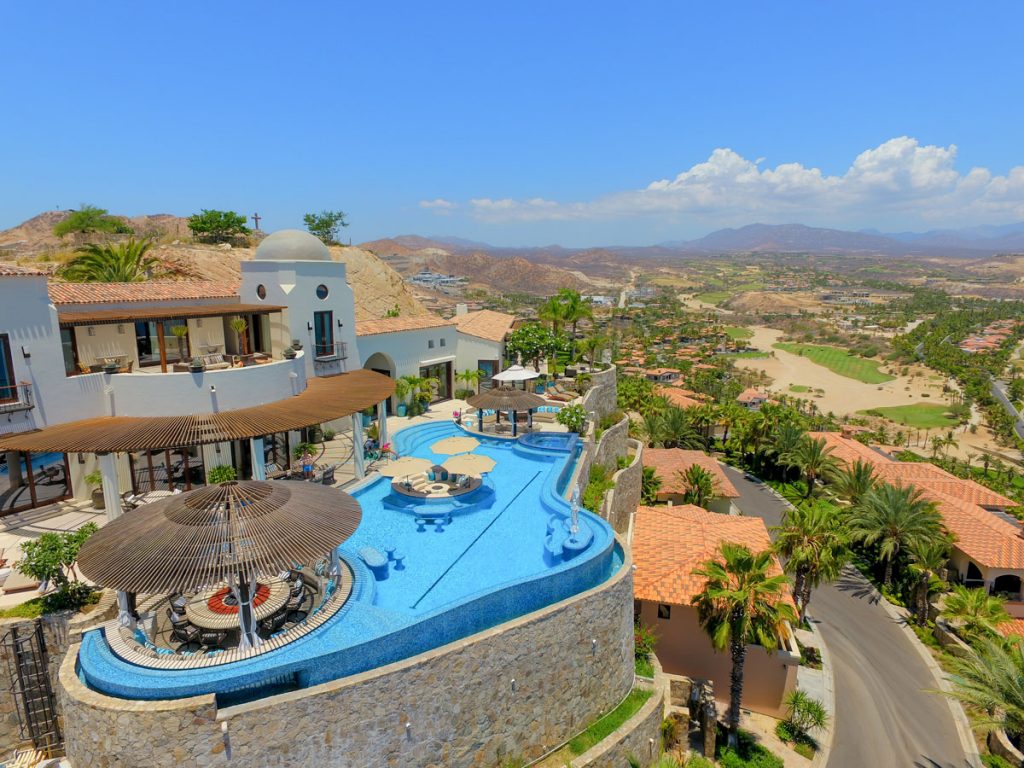 That is not hyperbole, as it seems every single detail, no matter how significant or minute, has been meticulously planned for and delivered. Casa Fryzer is an incredible palace set high above a bluff in the exclusive, gated, private community of Palmilla, looking out and over a majestic and tranquil vista that takes your breath away whether it's the first time you gaze out over it or the one hundredth.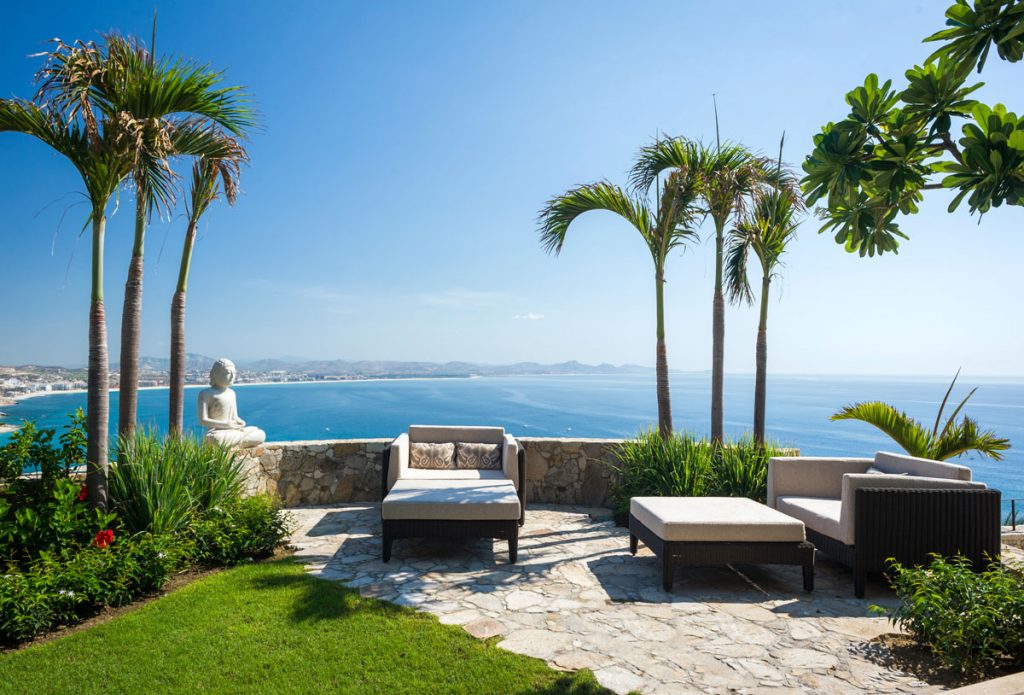 There are so many things about Casa Fryzer that place it in a class unto itself, including this. The design of the home is remarkably efficient and exquisite, and one of the most dynamic, dazzling, and functional uses of space you will find or imagine. The architects, engineers, designers, and decorators did a stellar job, creating 8,000 square feet of interior space that couples with a staggering 13,000 square feet of outdoor space, and every square inch of the property is livable and meant for guests to enjoy and explore.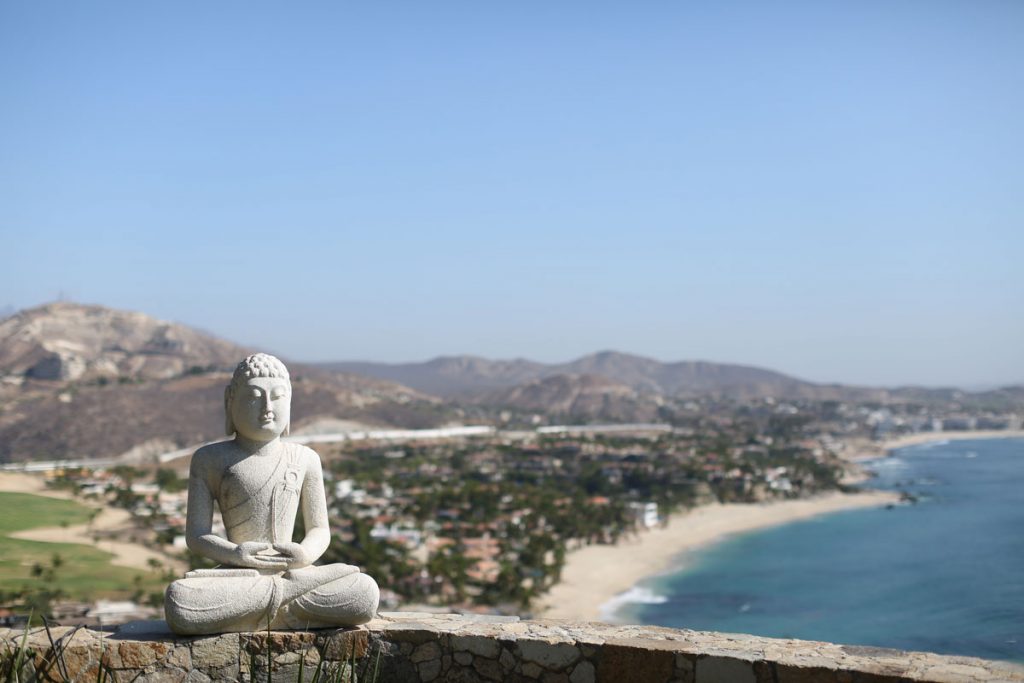 Comfort and opulence abound at every turn, and despite its size, the home evokes a feeling of intimacy. If you were visiting with just a spouse, a fellow guest, or one other couple, the property would at no time feel too big or overwhelming.  And at the same time, if you were with a party of 12 you would feel that same intimate vibe, and the home would comfortably accommodate you and offer you and your group privacy when they wanted it.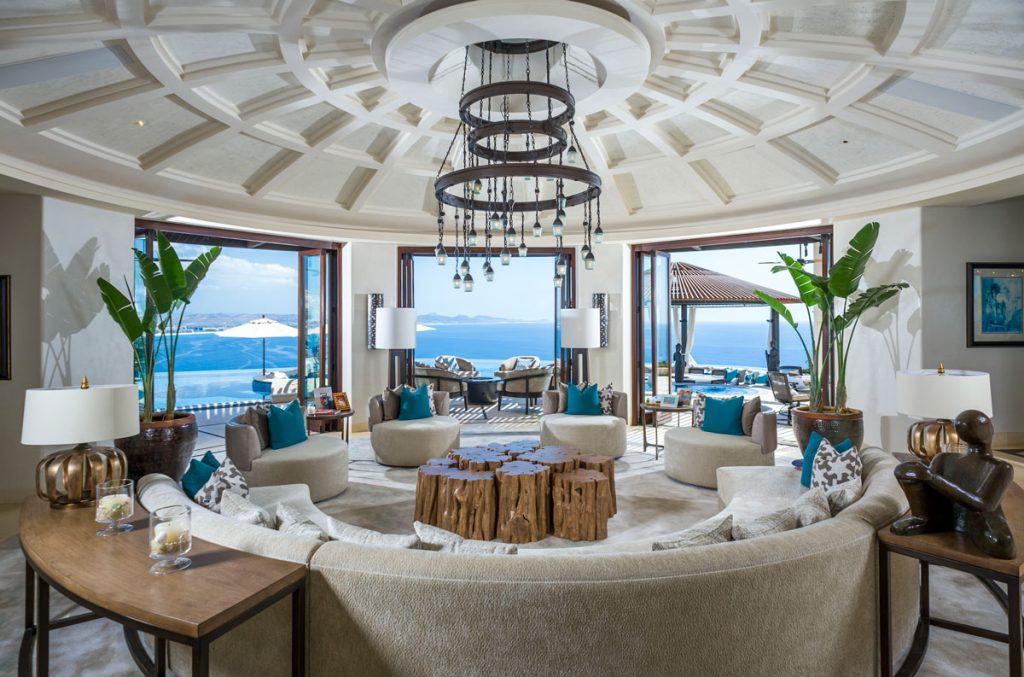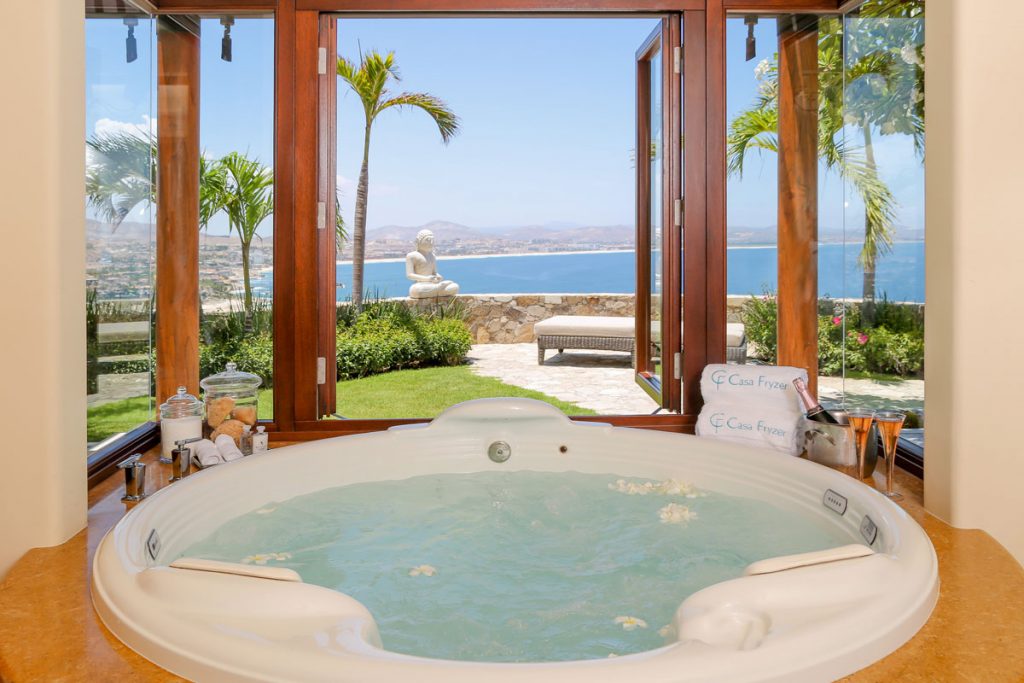 The parcel of land the home was built on appears to be placed on earth to one day be the blank canvas for Casa Fryzer to sit on. The house stretches along 300 feet of hillside, which means you have a never-ending panoramic view of the crystal blue waters of the Sea of Cortez, as well as sweeping views of the city of San Jose in front of you throughout your stay. The home makes you literally feel as though you are on top of the world, and the relaxing environment this home naturally conveys couples with over-the-top service from an incredibly friendly, and attentive full-time staff of five that caters to guest from the moment they step foot on the property until the time they begrudgingly depart.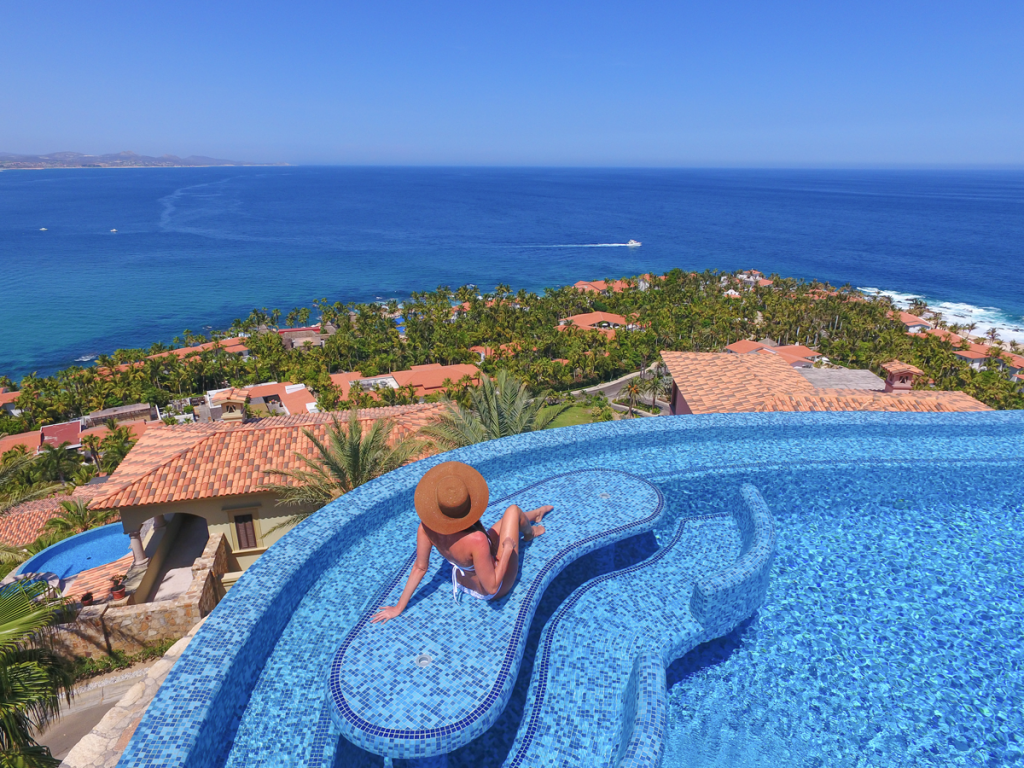 As I navigated the grounds and made Casa Fryzer feel like home during my stay, I was struck by the fact that there wasn't one part of the estate I felt could have been done better — or that the owner possibly may have missed the mark on a particular detail. The layout is ideal, with six bedrooms and two master suites. In the more massive master, there is a steam shower, fireplace, and massage table, and the dual-master wings are situated about 300 feet apart from each other on opposite corners of the home, which offers optimal privacy for guests.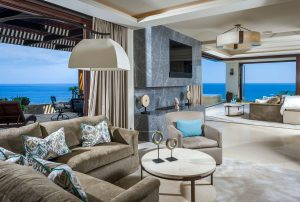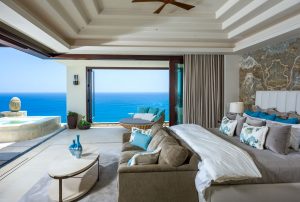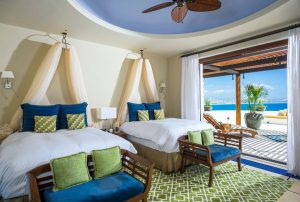 The list of amenities is extensive, and all of them feel naturally situated in Casa Fryzer and seamlessly blended into the design of the home. There is a fully-stocked, high-performance fitness facility overlooking the Sea of Cortez that allows you to get your workout in at any time you want. The private home gym has a pilates reformer, yoga gear, TRX, weights, and cardio equipment. Of course, a world-class resident fitness director named Modu Seye is also on hand to provide any sort of customized workout you prefer. Ask Modu to give you a  workout similar to the one that he puts Jennifer Aniston or Eli Manning through when they are visiting Cabo, and he'd be happy to oblige.
There is a large, elegant, and comfortable home theater room, which can showcase the toned body of Aniston in glorious ultra high-def from several of her recent hits. The cinema-like surround sound and authentic movie theater popcorn popper just add to the ambiance. There are fire pits throughout the property, and another great amenity is the functional and sizeable private office that allows you to get work done or check in on the rest of the world if you so desire. Or if you are like us, work could most certainly wait. We made a nightly occurrence of enjoying the professional-grade pool table sitting just in front of the glass doors that opened wide, allowing us to play a game of billiards and enjoy the calming and oh-so-soothing, omnipresent ocean breezes at the same time.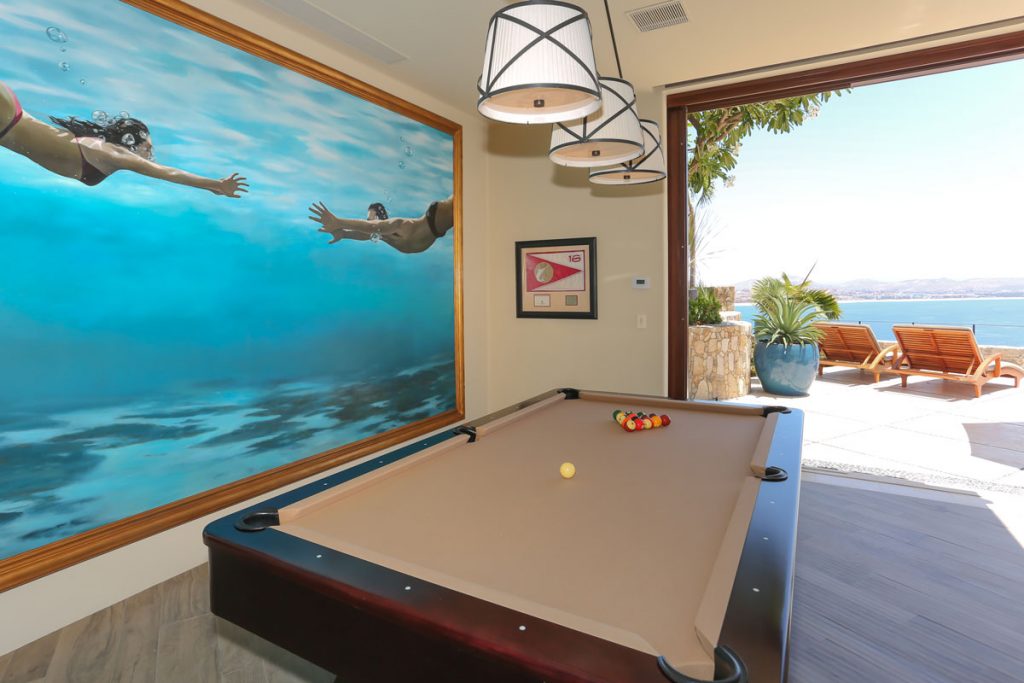 The one word you will find yourself using time and time again on a visit to Casa Fryzer is "spectacular." It is indeed apt when describing the 2,000-square=foot infinity pool with a swim-up bar, which allows you to swim or soak all day and look down on a world that seems to be nothing more than a backdrop to the opulent life you are living in Casa Fryzer. Time seems to stand still during a stay in this home.  If you are looking for the ideal place to put your troubles and worries aside, you have found it. And because the house is situated at the highest point of the private community, meaning no home is ever built above you, it is the most private home in the ultra-upscale development, and the breathtaking views are never-ending.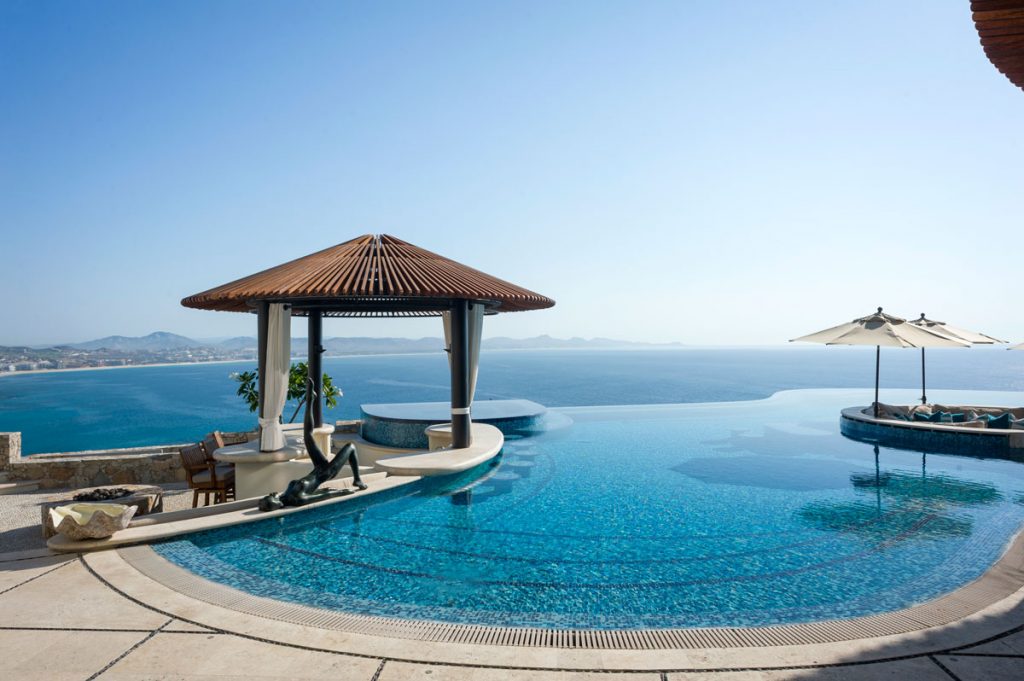 Adding to the splendor of a stay at Casa Fryzer is the full-time, professional staff of five that includes the resident chef who trained with Enrique Che Olvera at Michelin-starred Puyol in Mexico City, one of the top 50 restaurants in the world. The meals are of your choosing, with ingredients selected daily from local markets assuring the freshest fruits, vegetables, and meats are used in preparation.
The culinary delights are as incredible as the rest of the home, and almost anything is possible for meals, including hand-rolled sushi, pizzas made from scratch and baked in an outdoor wood-burning oven, desserts that feature home-made ice cream, and literally any type of food that satisfies you and the palates of your fellow guests, including Italian, Mediterranean, American, French, and of course, Mexican cuisine. The dining experience alone is world-class at Casa Fryzer.  I can only imagine how many job offers the chef has been forced to turn down from guests who would like to enjoy the types of meals they enjoyed here on a daily basis when they return to the real world.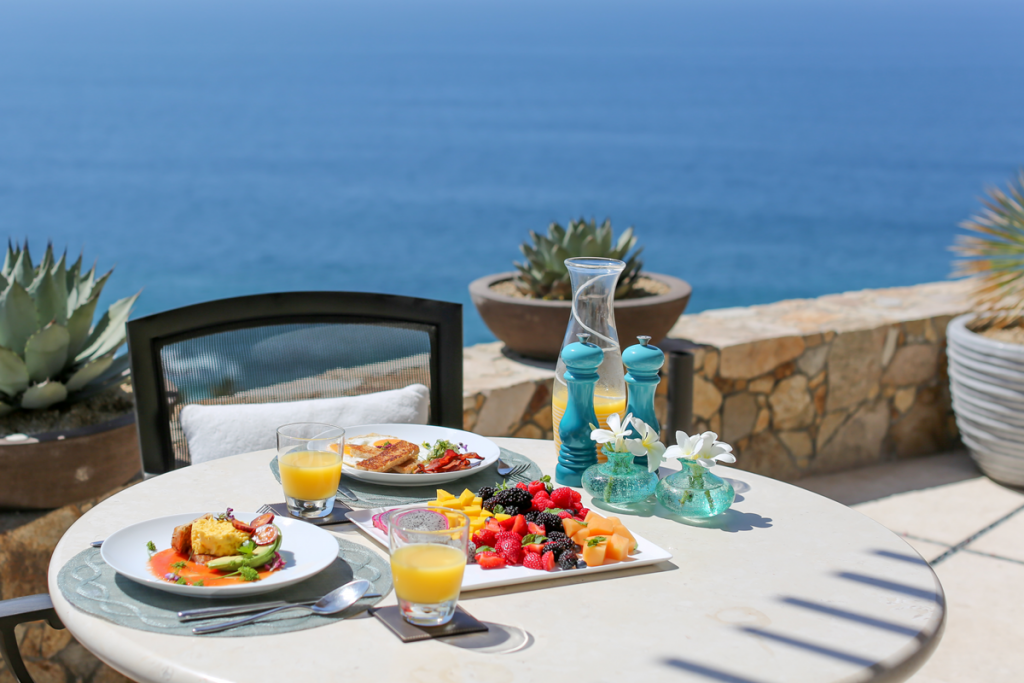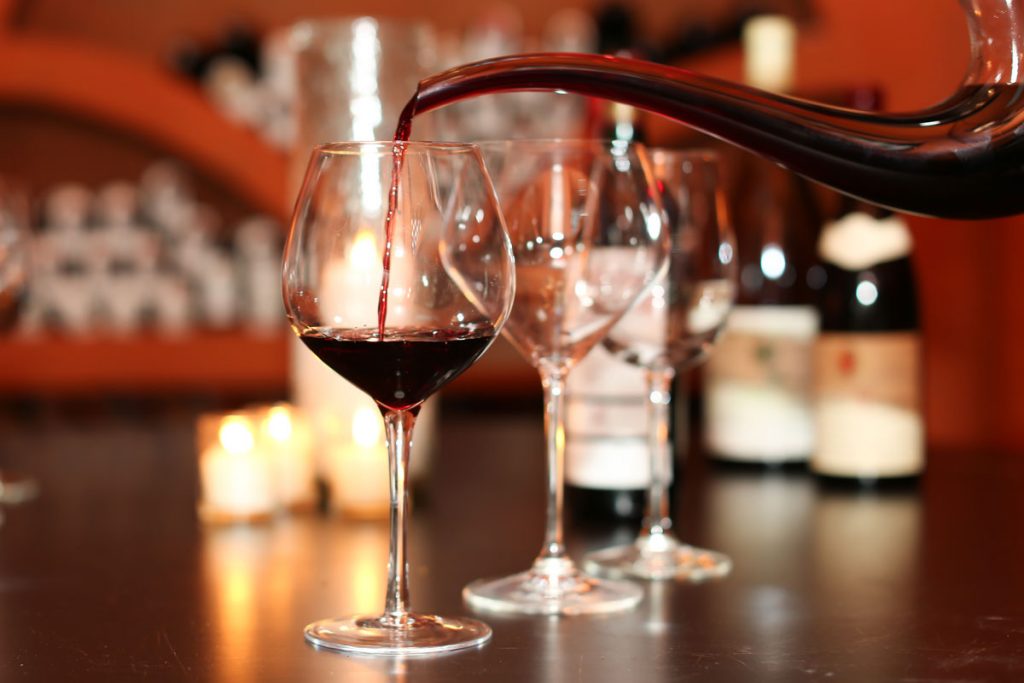 The kitchen is restaurant-grade, and the bar located inside the vast family room that looks out throw a wall that opens completely allowing fresh air to circulate through the home is stocked with all the familiar liquors and beers. And the wine cellar on had would be the envy of connoisseurs. At precisely 7:15 PM each evening, we'd meet up at the villa's bar (it actually glows in the nighttime) to see what unique concoction the villa's mixologist had created for us that night, and rest assured, we were never disappointed.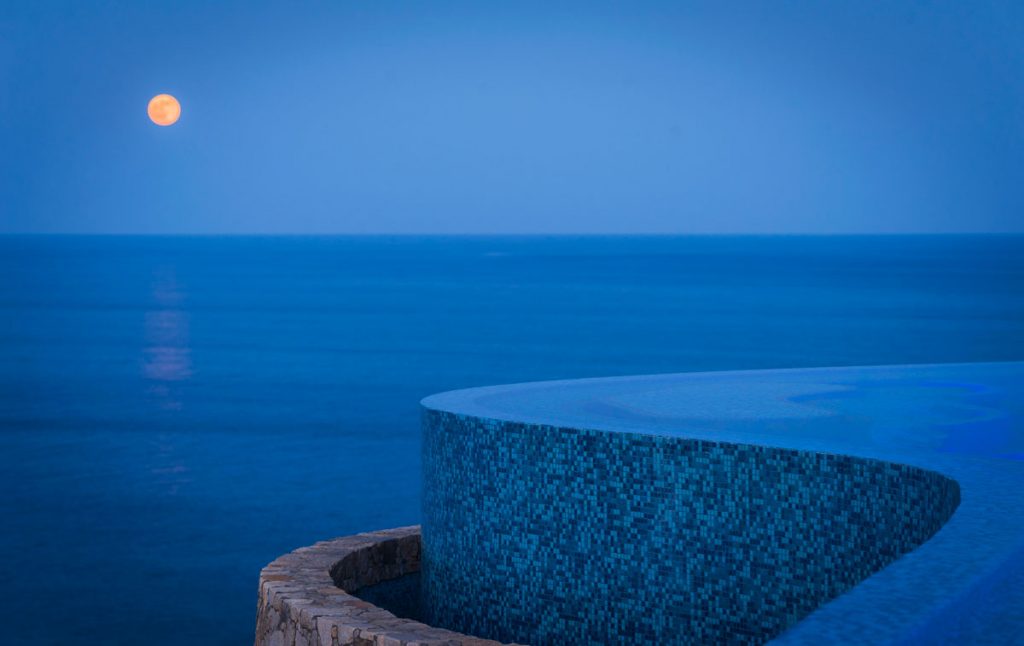 Casa Fryzer is a haven for A-list celebrities, and it's easy to see why stars like Mariah Carey, Enrique Iglesias, and many others flock here when they want to relax and unwind in complete splendor and privacy. This is indeed the vacation destination for you if you are looking for refined luxury living at its absolute highest peak. And I mean that literally and figuratively. No matter how extensive your travels have been, or how many world-class destinations you've visited, Casa Fryzer is one that absolutely must be on your bucket list.