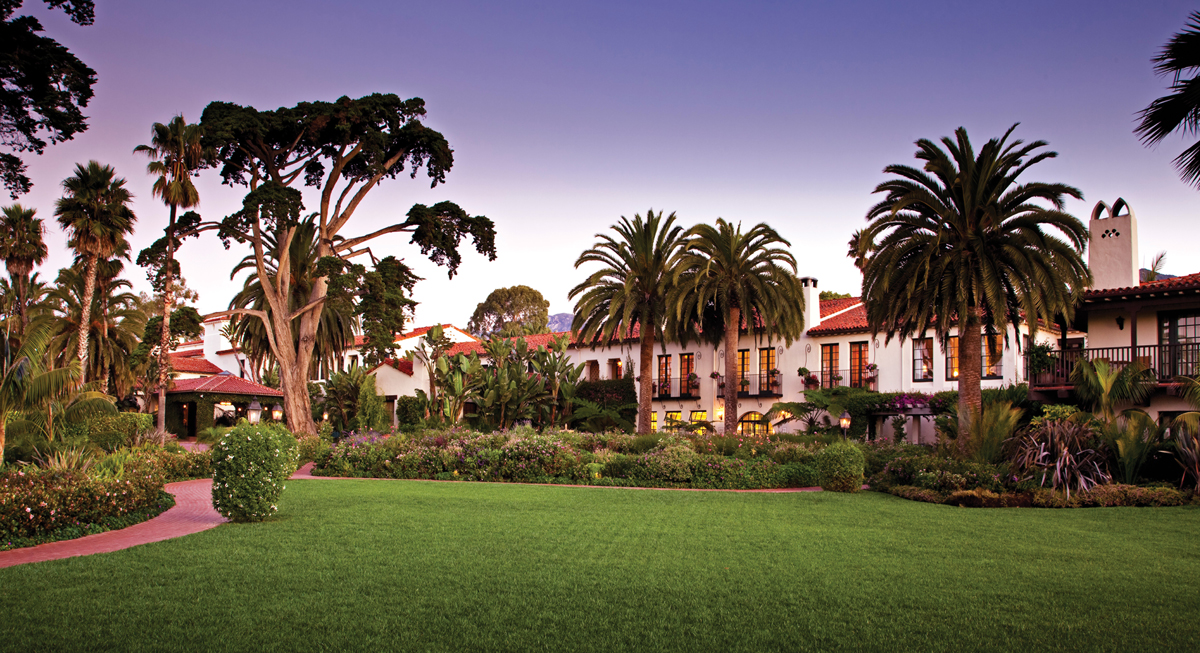 As Santa Barbara's unofficial capital of calm, cool and collected, the Four Seasons Resort The Biltmore Santa Barbara has endured as an elite playground. This is where stressed executives come to hit the reset button in style. The resort's natural beauty and ravishing Spanish Revival architecture induces, if not emotional epiphany, then at least a certain awe. Take it one step further with their dedicated Wellness Retreat; realign your mind, body and soul on a blissful three night wellness retreat from June 7 to 10, concluding on Global Wellness Day. This brand new retreat concept is ideal for Jetset readers, setting a higher standard in self care, kinship wellness and immersion travel.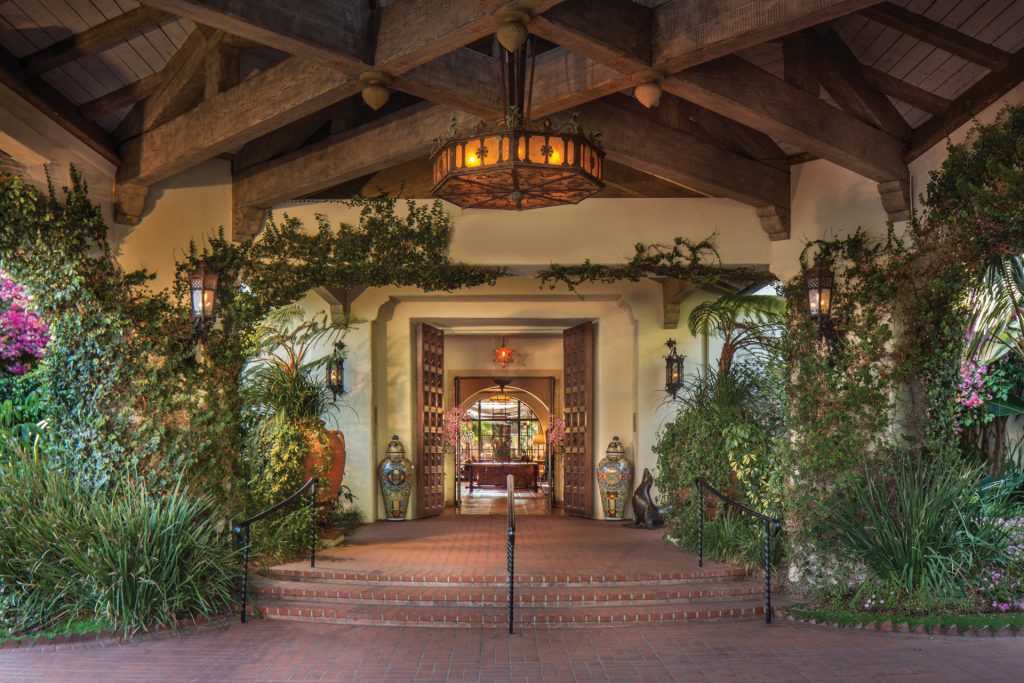 The hotel leverages a secret weapon to engage even the most jaded spa junkie in a wellness retreat to top all others. Her name is Nora Tobin. Imagine a woman with the aspirational aura of a Victoria's Secret Angel, steeped with the down to earth charm of a wellness guru. Santa Barbara blonde and raised, boasting the countenance of a young Katherine Hepburn, the cheerful Tobin believes in fitness salvation via deep breathing, press ups, crunches and more crunches.
If you value lashings of personal attention and sublime bespoke wellness menus, this will far surpass any health farm. The retreat includes fitness activities and one-on-one sessions with the renowned Tobin as well as guided meditations with Celebrity Healer and Intuitive Aiden Chase. The idea is that attendees will spend one life-changing seaside sojourn here and return home revived and reborn is not far off from what happens when you give yourself over to the itinerary.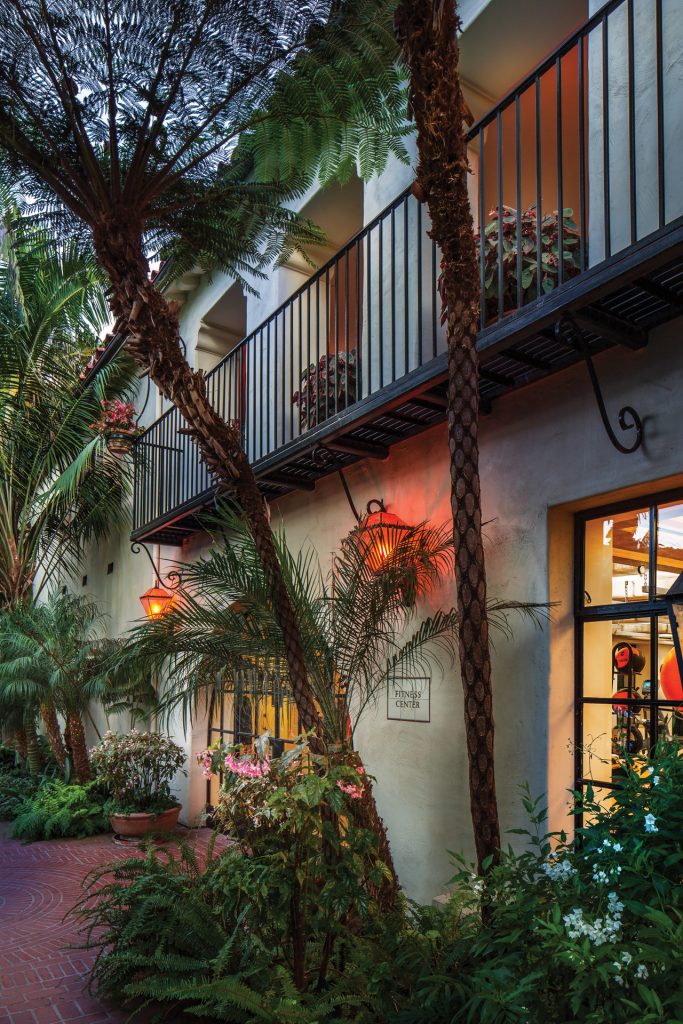 Santa Barbara brims with organic cashmere shops, pilates hotspots, artisanal cheese and gluten free bakeries. The most uplifting aspect? A dramatic coastal setting amid esteemed agricultural communities. Many of the destination's most renowned businesses are also geared towards well being, if not enlightenment. Holidays are typically about getting out and exploring; I never would have thought that being on one property for four days would be even bearable, yet alone ideal. Much of this is thanks to the "luxury lifestyle campus" formed by the partnership between the resort and the legendary Coral Casino Beach and Cabana Club next door.
The splurge on the retreat is well worth it for bragging rights alone, as attendees gain access to this elite members only enclave. In fact, a few of the classes take place behind the club's storied walls. Peter Marino's celebrated redesign is nothing short of spectacular; both the resort and private club are owned by Ty Warner with club initiation fees starting at $250,000. The retreat gives you the distinct possibility of rubbing elbows with high-powered members at the club's gym, Olympic swimming pool, beach, organic farm-to-straw juice bar, and elegant Tydes restaurant.
In one day on this well paced retreat, I thrive in a cardio swim class that massively improves my front crawl, nail a power yoga class for my core, and finish with a brisk paddle board session off Butterfly Beach. I feel sensational, reveling in such a sense of accomplishment. Everywhere I turn on property, the inspiring sights and sounds of active guests sets an upbeat tone. Some people go on holiday to put their feet up, others to enjoy five-star luxury. If sport and mental training on holiday is your thing, this may well be nirvana.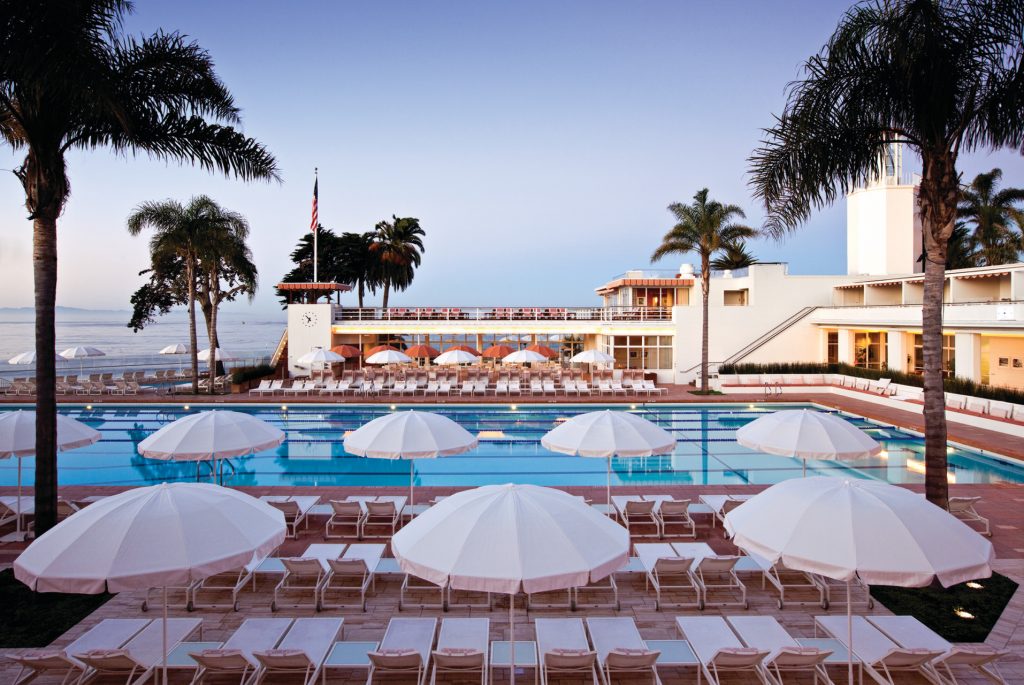 My private session with Tobin is akin to communing with a holistic health oracle. In other words, it's invaluable. I cozy up under a cashmere throw in the Ortega Bungalow, in a sitting room that looks like a sublime spot where Grace Kelly would have enjoyed high tea. Tobin identifies my nutritional kryptonite and gives me a few maxims for reaching my goals. Focus less on the future and on all that work I have to do, and give myself over to awareness of the present.
By the end of the second day, I begin to adore Tobin and relish the pain – this is probably why they call it Stockholm Syndrome. On my favorite day of the itinerary, she has us take formation in the iconic Coral Casino pool, swanning on kickboards like Esther Williams on an ecstasy bender. Tobin's reign of taut terror is perfectly balanced by the soothing ministrations of Aiden Chase, an in-demand third generation healer who truly enthuses us in his art. Known as "Hollywood's Healer," he brings guidance to Hollywood's A-list celebrities and power players.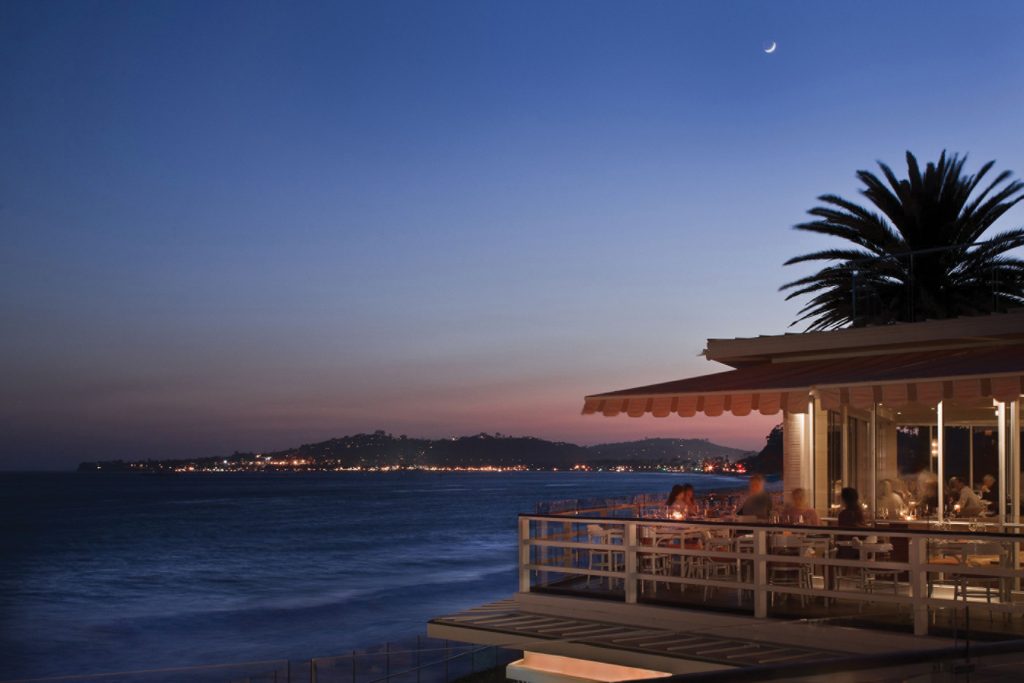 The retreat is grounded in daily guided meditation with Chase in spellbinding architectural locations around the resort. Mindfulness may be all the rage but eludes even the most devoted wellness junkies, myself included. Our first session with Chase put my mind at rest – literally. Blissing out on the sofa with the help of various bolsters and blankets, he invites us to focus on the sensation of our breath. A mere twenty minutes later I'm semi-comatose, lulled by my own breathing and calmed by his gentle assurances not to worry if my thoughts wander. Guided by Chase, in the sotto voce of a charismatic nursery school teacher, I finally learn to calm my mind instead of contriving some preconceived notion of zen. Meditating in power places can optimise energy absorption, creating a state of relaxation that can be more effective than sleep.
By the third class of the day, I hit a wall that only a spa treatment and steam room session can remedy. I emerge rejuvenated, revitalized and sufficiently toned to kickstart gym work with robust enthusiasm. My skin is glowing, my eyes appear whiter, and I have a ridiculous overabundance of energy. This is the sweetest kind of punishment with privileges. Relentlessly beautiful, the spa here really appeals to the flagrant hedonist in me. Unlike more austere health retreats, at the Four Seasons Santa Barbara you're encouraged to indulge in fluffy robes and relaxing rub downs.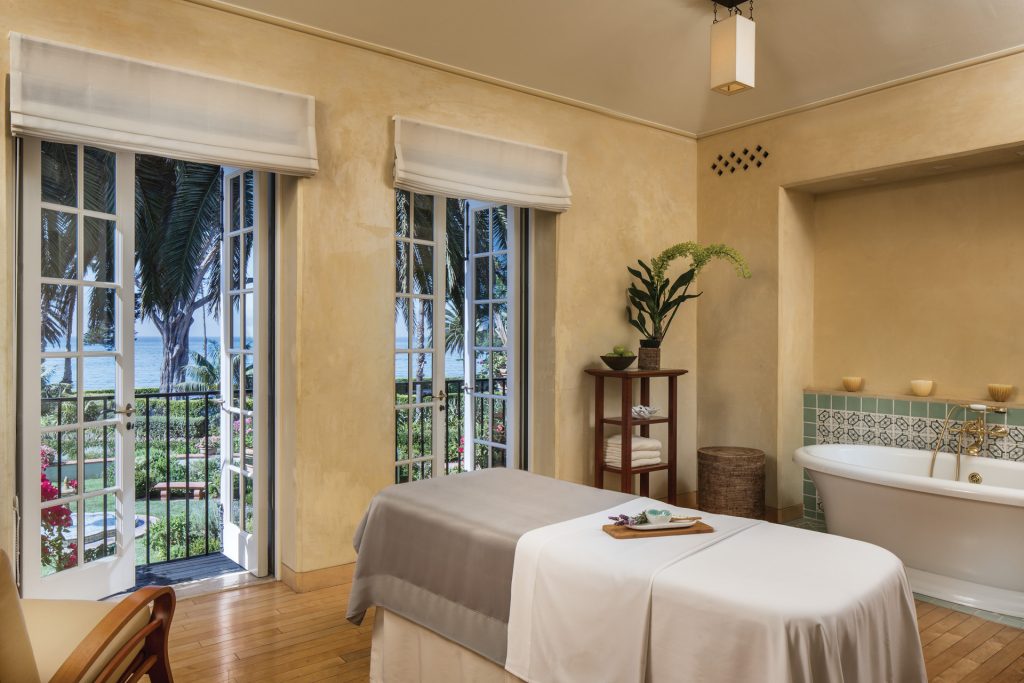 A divinely curated wellness menu is a main draw as this is a Four Seasons holiday after all: think coconut chia pudding topped with mango salad and toasted pepita seeds, compressed watermelon asian salad, cauliflower steak with watercress puree and grilled pineapple. The culinary highlight of the retreat comes with a truly remarkable farm-to-table dinner prepared with panache by Executive Chef Marco Fossati in collaboration with Eco Conscious Aquaponics. Within detox protocols of portion size, fat content, minimal salt and carbohydrate, Fossati produced inventive dishes where satiation was achieved purely through the integrity of star ingredients. My favourite moments of this trip are ones of shared kinship and camaraderie around the table.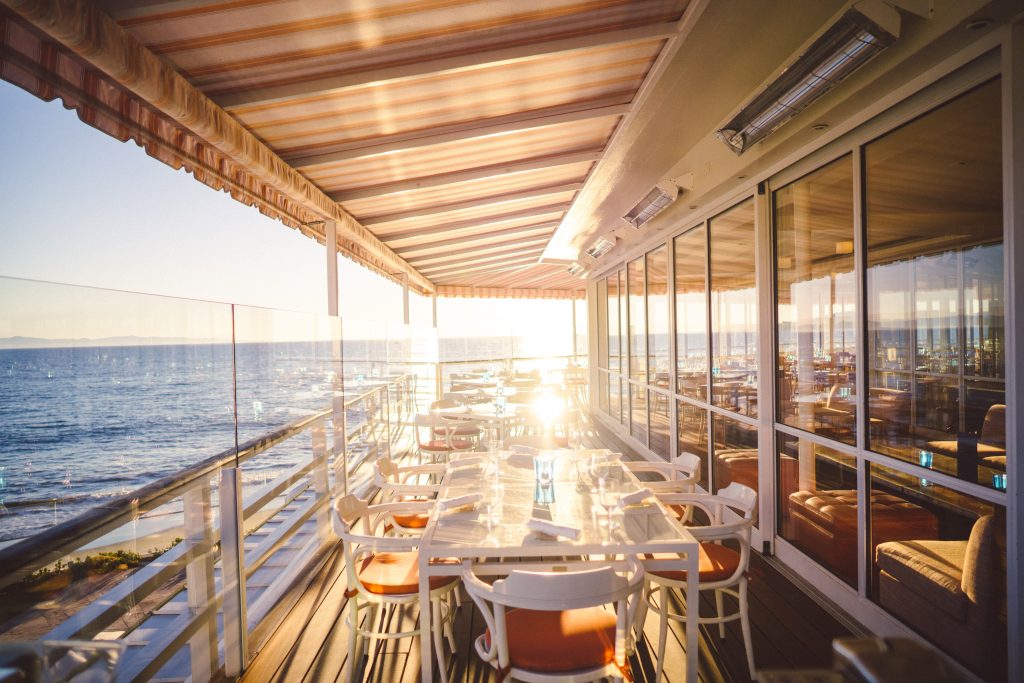 The retreat leaves me more mindful: I melt on the massage table, observe the breeze whistling in the treetops and savor a Rishi herbal tea turn down with so much joy. The feeling stayed with me well after I got home, due to highly practical tips from Tobin and Chase easily adapted into civilian life. The Four Seasons Resort The Biltmore Santa Barbara's wellness philosophy helps me feel as in harmony with myself as the hotel is in tune with its surroundings. That for me, is healing power of place.