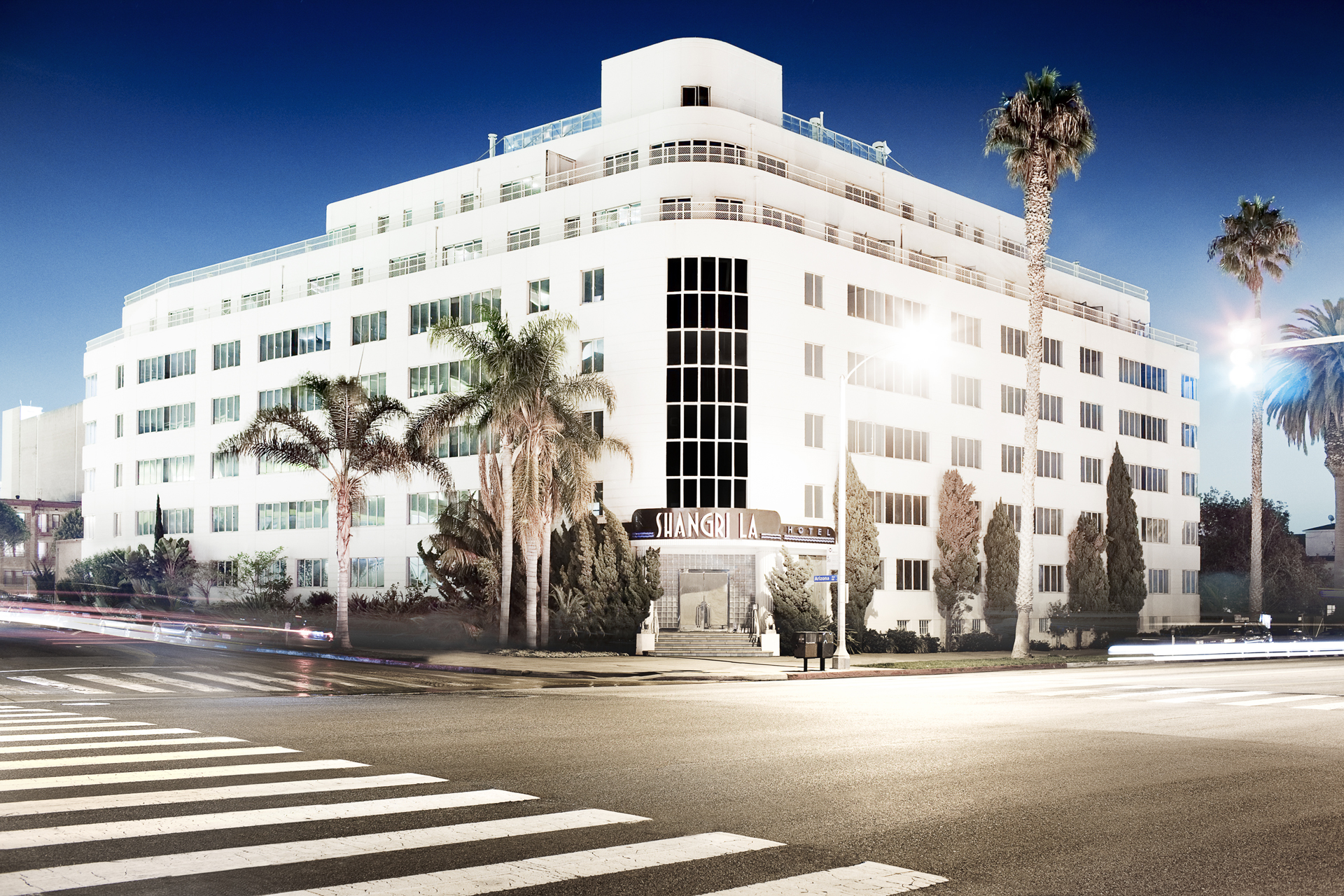 What is luxury? Most people would agree that luxury is an indulgence, something beyond the ordinary that exceeds expectations in a surprising manner. The word luxury evokes feelings of being special; it raises expectations, and allows people to live without pre-defined limits. From a sense of style and comfort to a legendary location to pampered attention to extravagance or ultra-simplicity, luxury is many things to many people. But one thing is clear — luxury delivers pleasures that surpass anticipations in comforting and original ways.
At the striking art deco Hotel Shangri-La in Santa Monica, hotelier Tamie Adaya goes out of her way to ensure that guests receive luxury offerings that create a distinctive, exclusive, and meaningful experience. With its boutique stylings and luxury amenities, the hotel embodies just who Adaya is. As a student of art, history, and pop-culture, she brings a distinctive viewpoint to her one-of-a-kind boutique hotel. Long a family treasure, the hotel is a living reflection of Adaya's palate, and features clean, crisp lines, luxe lifestyle amenities, and a fastidious attention to detail.
Located along the edge of the Pacific, the quiet Shangri-La is somewhat of an architectural gem, a veritable modern day landmark that casts a subtle impression upon Ocean Avenue. With its authentic Streamline Moderne design, the hotel evokes the nascent mid-century modern design movement, something dear to Adaya's heart. "We live and breathe a distinct luxury style that is embedded in our hotel's culture," she says. And the hotel certainly feels different than any other in the area.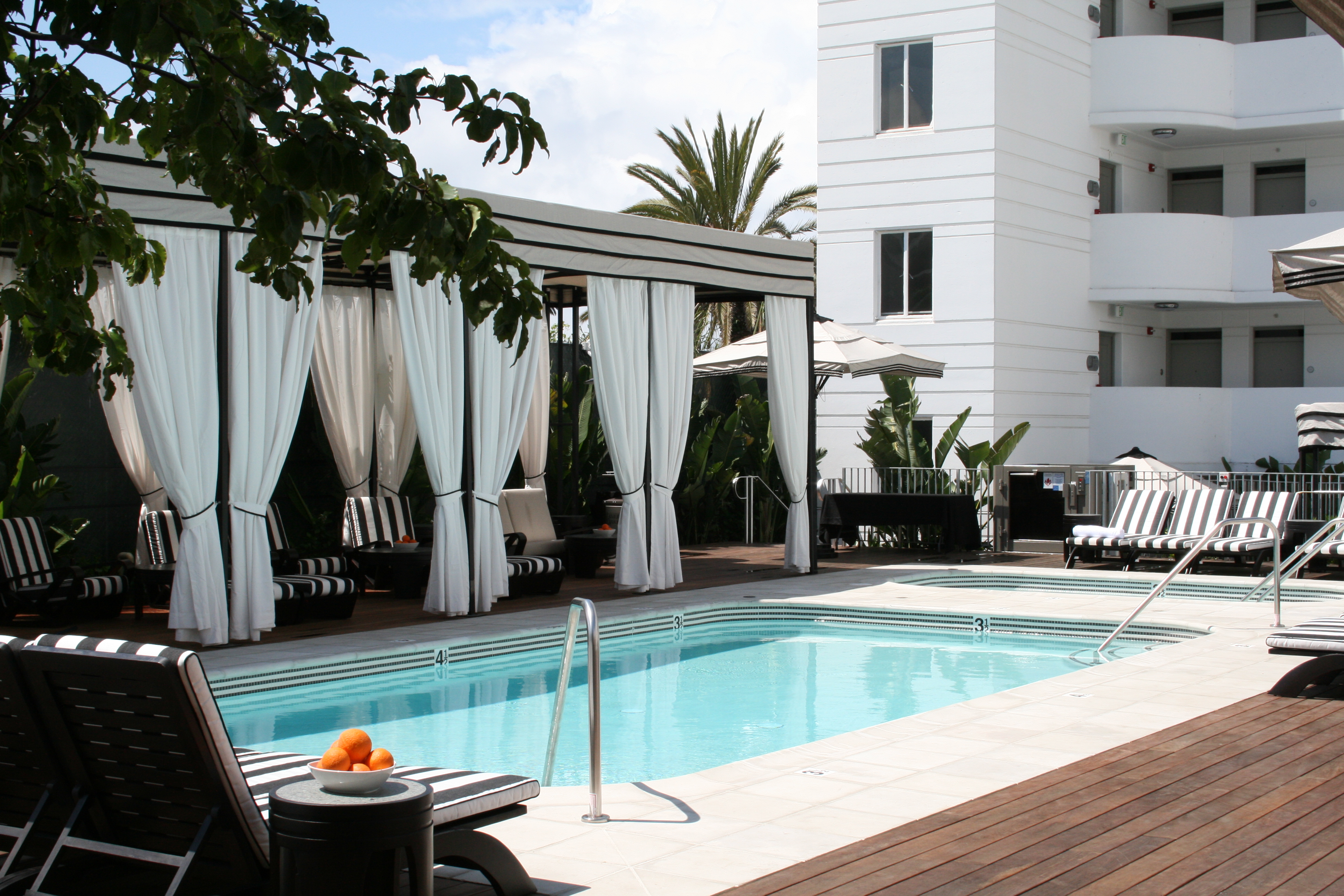 Adaya's philosophy is that "in order to offer the 'best of the best' to [her] young-minded, sophisticated guests of any age, we empower our staff to consistently deliver on luxury service expectations in bold and unique ways that ultimately differentiate our brand from other hotel experiences." The hotel's 71 rooms and suites offer sweeping, panoramic ocean views that perfectly compliment either a long-term leisure stay, short-term business trip, or special romantic escape. But regardless of the reason for your visit, there is always a visceral thrill in watching the sun set or the moon rise over the shores of the Pacific.
Adaya also explains that her concept of luxury is not just about the hotel's many features, it's about how the guest experience is meticulously curated to provide a comfortable and exuberant, yet deeply inspiring and unique escape. "People do not forget how you make them feel," she says. "Rather than aspiring to luxury, today's guests want to be inspired by luxury throughout their stay. There is no standard definition of luxury because luxury is a matter of personal interpretation. It represents different things to different people."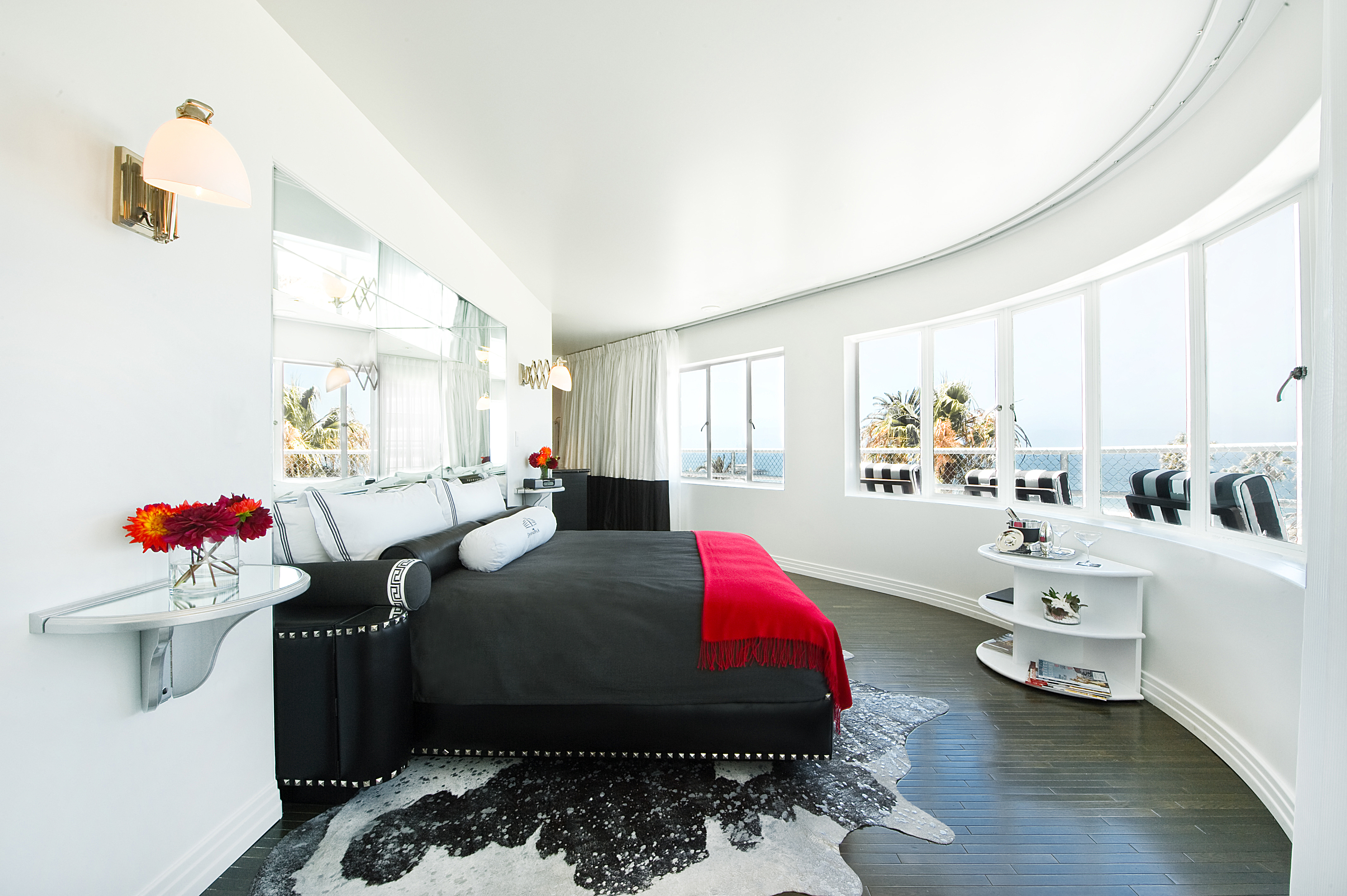 She goes on to say that "the culture of Shangri-La's brand flows from my global vision and propagates to every aspect of the hotel's design, atmosphere and service…my goal is for Hotel Shangri-La's exhilarating and elevating personality-driven brand to inform every aspect of the guest experience and vividly communicate and share with them, our unique and particular point of view."
As a result of her efforts, the Hotel Shangri-La has become a popular hideaway for a wide range of guests from presidents and celebrities to artists and tastemakers to insiders and world travelers. This is largely in part to the hotel's stunning design, but also because the hotel's staff works very hard to enhance each guest's experience. Because of this, the hotel has earned both awards and a distinctive reputation as the word-of-mouth watering hole for the cognoscenti — bringing social style, luxury, spontaneity, and refined experiences to those who stay in its few suites.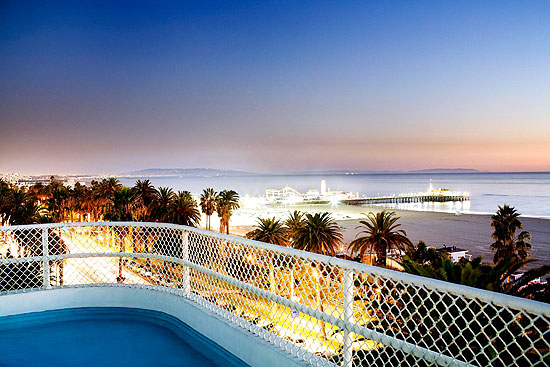 It's also no secret in Los Angeles that the hotel's rooftop bar is a fantastic place to grab a cocktail and savor a sunset, as a people from across town are drawn to the spot on any given night. From my observations, the staff up top were knowledgable and friendly, but throughout the hotel they clearly go to great lengths to ensure the style of service is intimate and cordial. They provide all the luxury comforts affluent guests demand while at the same time giving a certain amount of discretion. They are there, but you don't sense them, if that makes sense.
"Getting to know our guests on an emotional level and offering them small gestures to show we care creates a special connection, explains Adaya. "This is our one-on-one, in-person delivery of luxury touches that happens because of the internal alignment of our goals and expectations, and the dedication of our hotel staff. While we embrace technology for the convenience and comfort of our guests, we prefer to offer guests ultra-personalized service which we have mastered to perfection."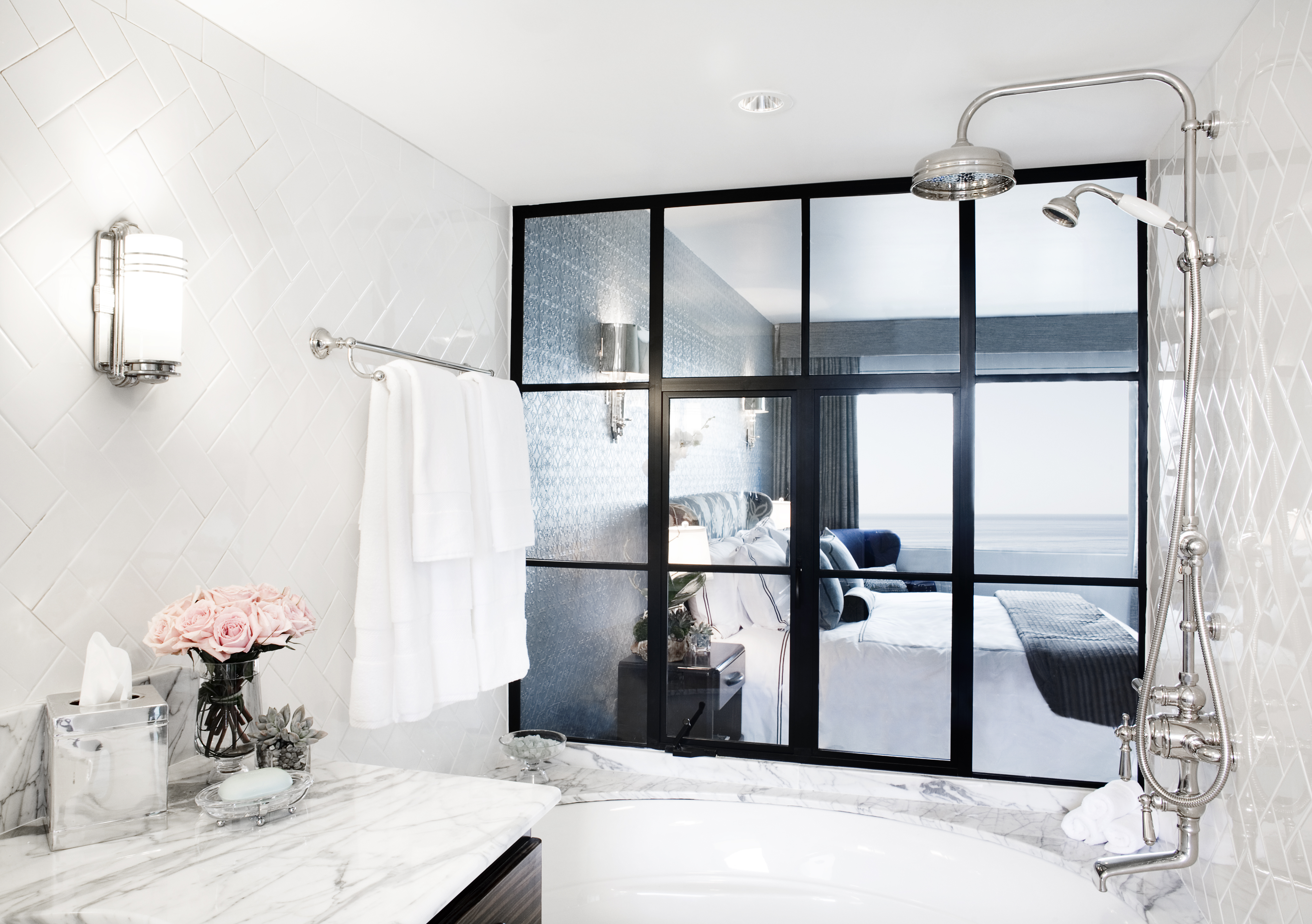 Adaya claims that every team member at the hotel also serves as a "brand ambassador" and shares the responsibility to deliver the each guest their own definition of luxury so that they can have the most memorable experience possible. An avid traveler and student of contemporary life, Adaya is constantly seeking inspiration from other great cities, famous hotels, famed restaurants, and museums. But she has also found there is no greater way to be inspired than by bringing diverse and interesting people together at her hotel.
As a result, the hotel certainly has an international flavor, and during your stay you get the feeling that guests are coming and going from all corners of the globe. Furthermore, there is an internationally-trained concierge whose priorities are to accommodate guest's needs ranging from personal shopping, after-hours art gallery visits, events in highly sought-after locations (such as special jewelry stores for private viewings), or even chartering a private jet for a day trip.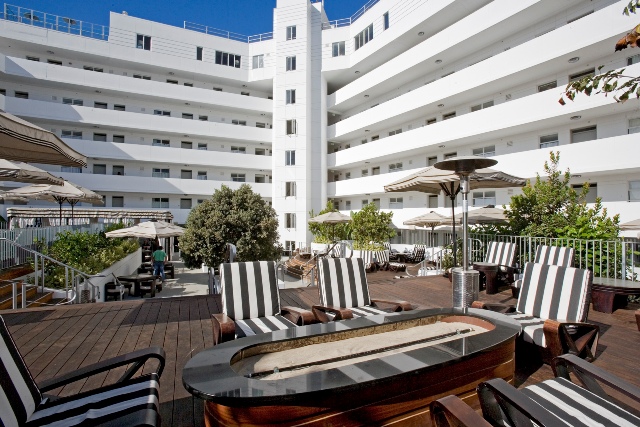 Adaya also hosts a series of popular BritWeek events at the hotel that profile the best of British creativity and showcase the Sceptered Isle's hottest talent in film, fashion, modeling. This year's signature events feature filmmaker and author Phil Strongman, British model and entrepreneur Felicity Hayward, and innovative latex fashion designer Kim West. From an afternoon poolside "Village Fête Garden Party" to an evening premiere for director Phil Strongman's wide-reaching new documentary, ANARCHY: The McLaren Westwood Gang, Adaya's events are among the most happening BritWeek programs.
From international DJs to writers, professors, photographers, and celebrities (like famed British magician Dynamo, who recently filmed an episode of his hit BBC One series Magician Impossible at the hotel), Adaya is known for bringing her diverse group of friends and associates together for a night of intellectual chat ranging from culture to fashion to the current state of the music industry. (Recently, an exclusive screening of PBS's popular series Mr. Selfridge was held at the hotel.)
Adaya explains that "Hotel Shangri-La is a paradise, a utopia that sustains guests long after when they depart…guests leave feeling liberated, knowing they have found a sanctuary, a safe harbor, and a place where they can relinquish their quotidian concerns. My intention is that Hotel Shangri-La's culture of warmth, sensuality and self-acceptance promotes these qualities within peoples own lives. We emancipate our guests from the slings and arrows of daily life and immerse them in a modern day Xanadu." It's that passion and philosophy that (when coupled with its stunning, timeless design) elevates Hotel Shangri-La beyond many other hotels in the area and always makes it a viable option when planning your next trip to Santa Monica — regardless of your definition of luxury.