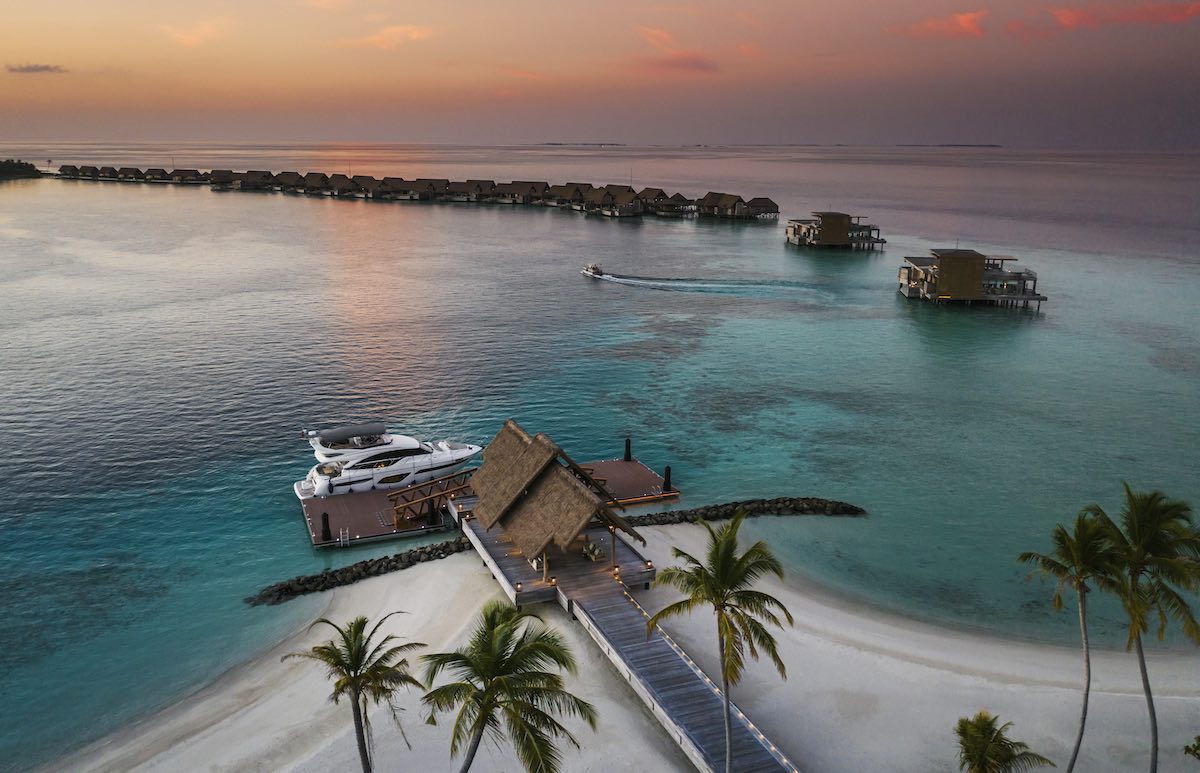 The Maldives is renowned for its wealth of high-end resorts that allow for the ultimate escapism. The island nation comprising 1,192 islands grouped in a double chain of 26 atolls is best known as a quiet, yet uber-luxurious getaway with chic bungalows set over crystal clear waters. With white sand beaches, exotic marine life, and high-class accommodations across its 541 miles, the Maldives has become the go-to clandestine destination for private jet travelers seeking unparalleled levels of privacy and personalized service.
Ithaafushi – the Private Island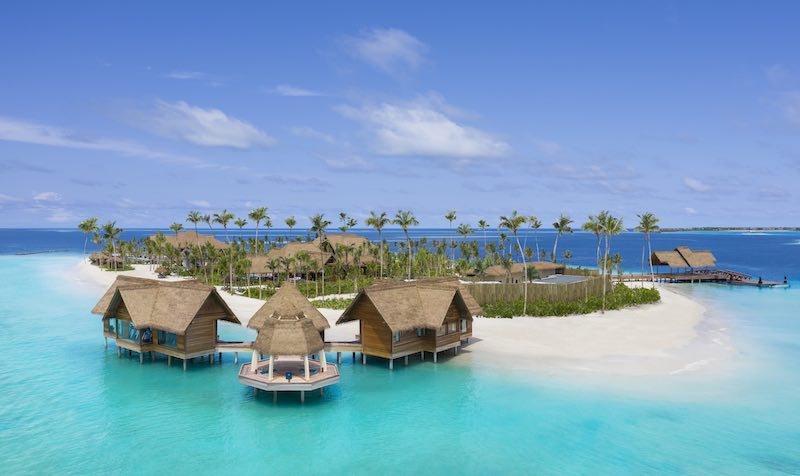 Waldorf Astoria Hotels & Resorts has unveiled the largest and most exclusive private island in the Maldives, Ithaafushi – the Private Island, as an offshoot of the mainland's Waldorf Astoria Maldives Ithaafushi. Nils-Arne Schroeder, VP of luxury and lifestyle for Hilton (Waldorf Astoria's parent company), Asia Pacific, said the resort is the crown jewel of their luxury portfolio. Translated to mean 'Pearl Island,' Ithaafushi spans almost eight acres and accommodates just 24 guests across two posh villas and one massive four-bedroom dwelling. Guests will fly into Malé and either board a seaplane or hop on one of the resort's elegant yachts for a short transfer.
Stay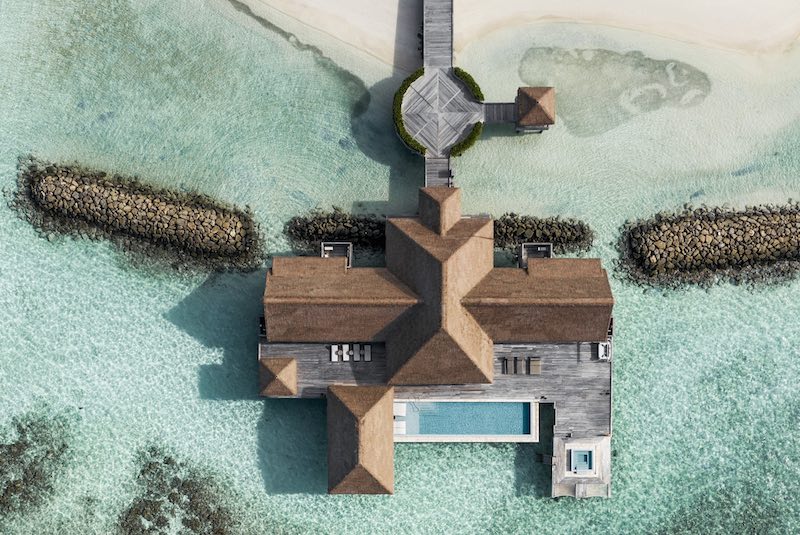 One of the two elegant villas stands tall overwater with two expansive master bedrooms, additional outdoor showers, an infinity pool, and a spa. Another three-bedroom villa is anchored on the beach amidst tropical greenery, gardens, and palm trees.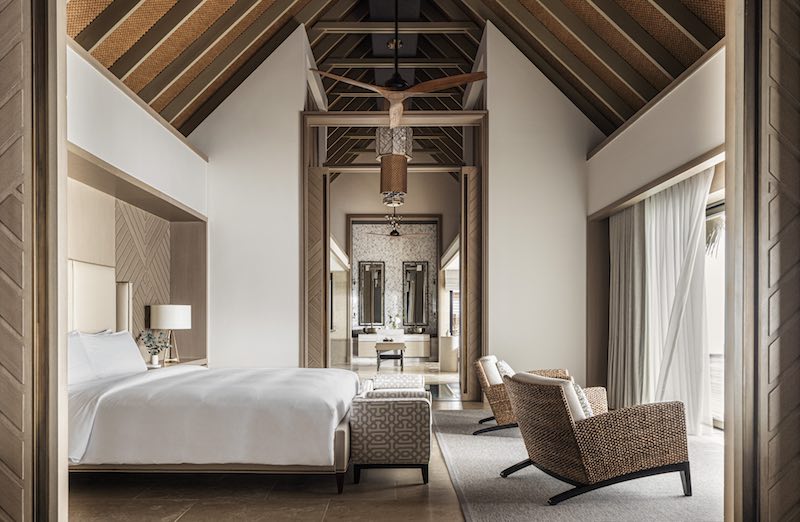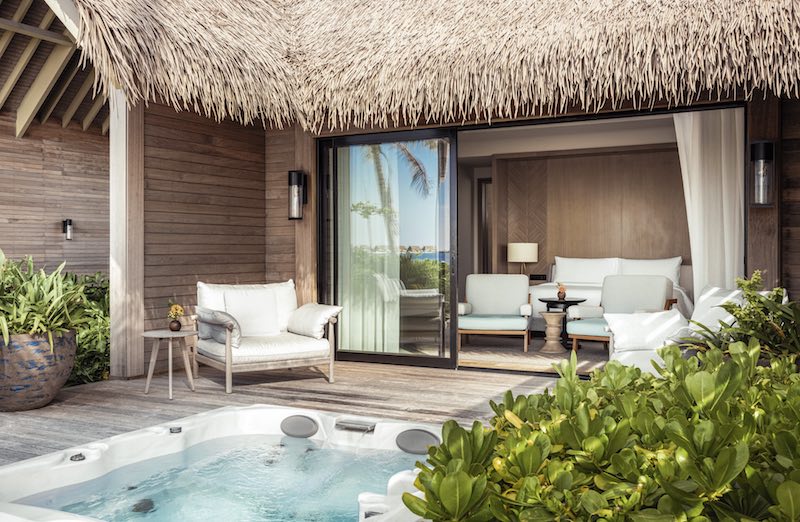 The sweeping four-bedroom residence encompasses Waldorf signature beds, state-of-the-art amenities, a private jacuzzi, deck, and common open-air living space.
Dine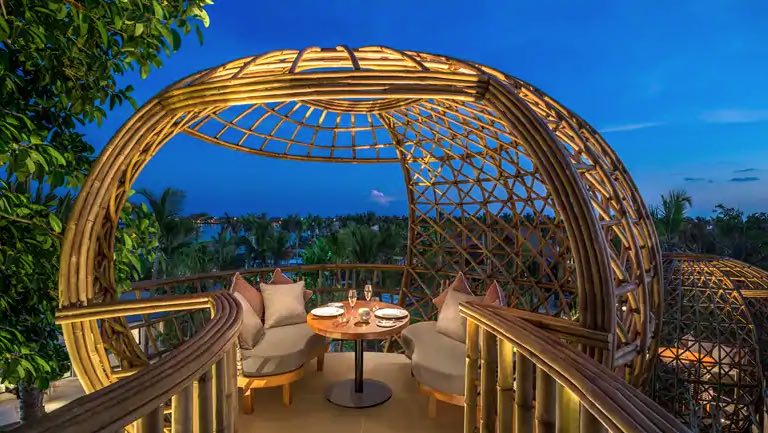 Guests can enjoy bespoke dining experiences from the private island's culinary team at any time of day or they can travel to any of the main resort's restaurants including Terra (set among the treetops), The Rock (home to an extensive wine cellar), Glow (a garden-to-table concept), and The Ledge by Dave Pynt.
Outdoor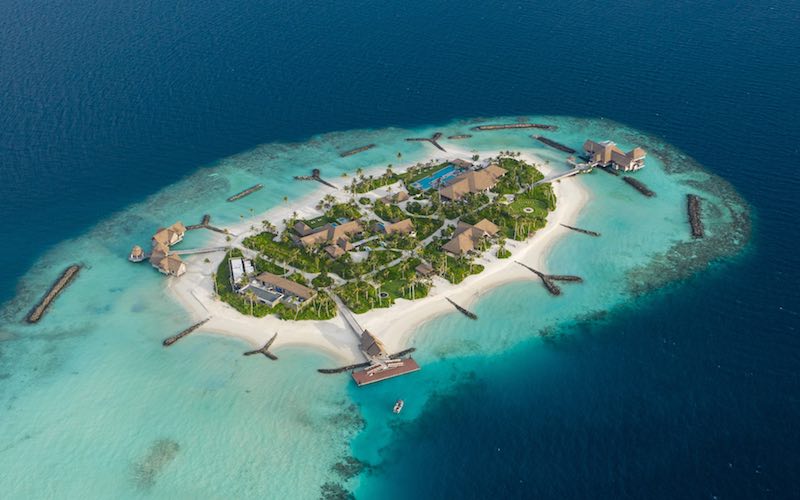 There are a number of different vibes to capture across the island and beyond, whether keeping it low-key by meandering pathways by bicycle or buggy or going out to sea for a great underwater (snorkeling, scuba diving), overwater (sports, yachting excursions) adventure.
Personalized wellness treatments and services are also available at the overwater spa, yoga pavilion, and fitness studio that houses specialty gym equipment. Guests will have a dedicated wellness concierge to adhere to their every whim.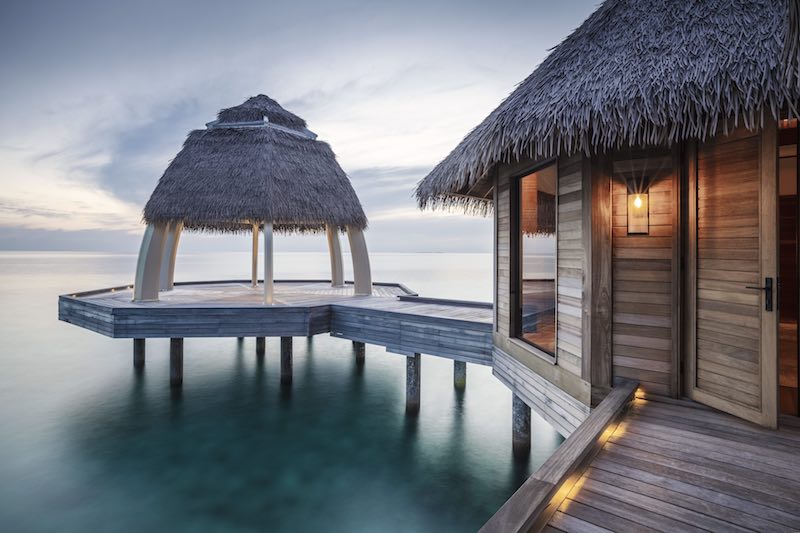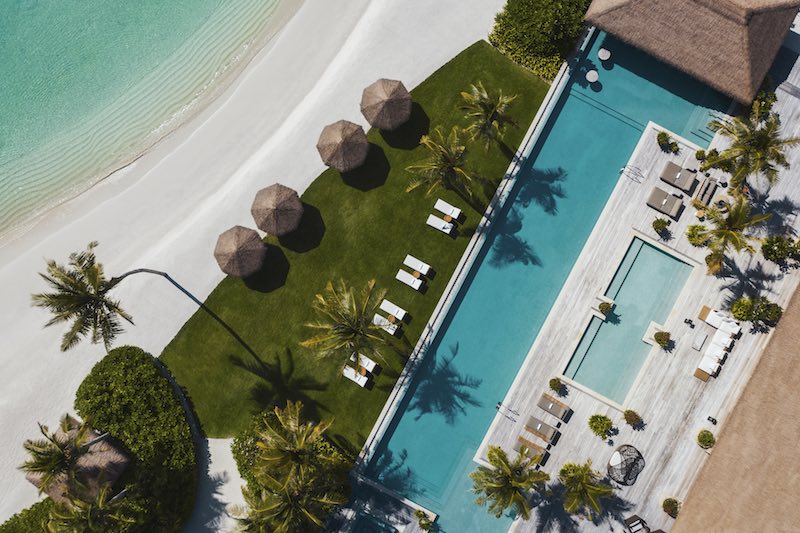 The architects of the overall design have gone to great lengths to set this island apart from others in the Maldives. The hospitality team has pulled all stops to ensure a memorable stay for the few who are privileged enough to get this sought-after world-class experience.