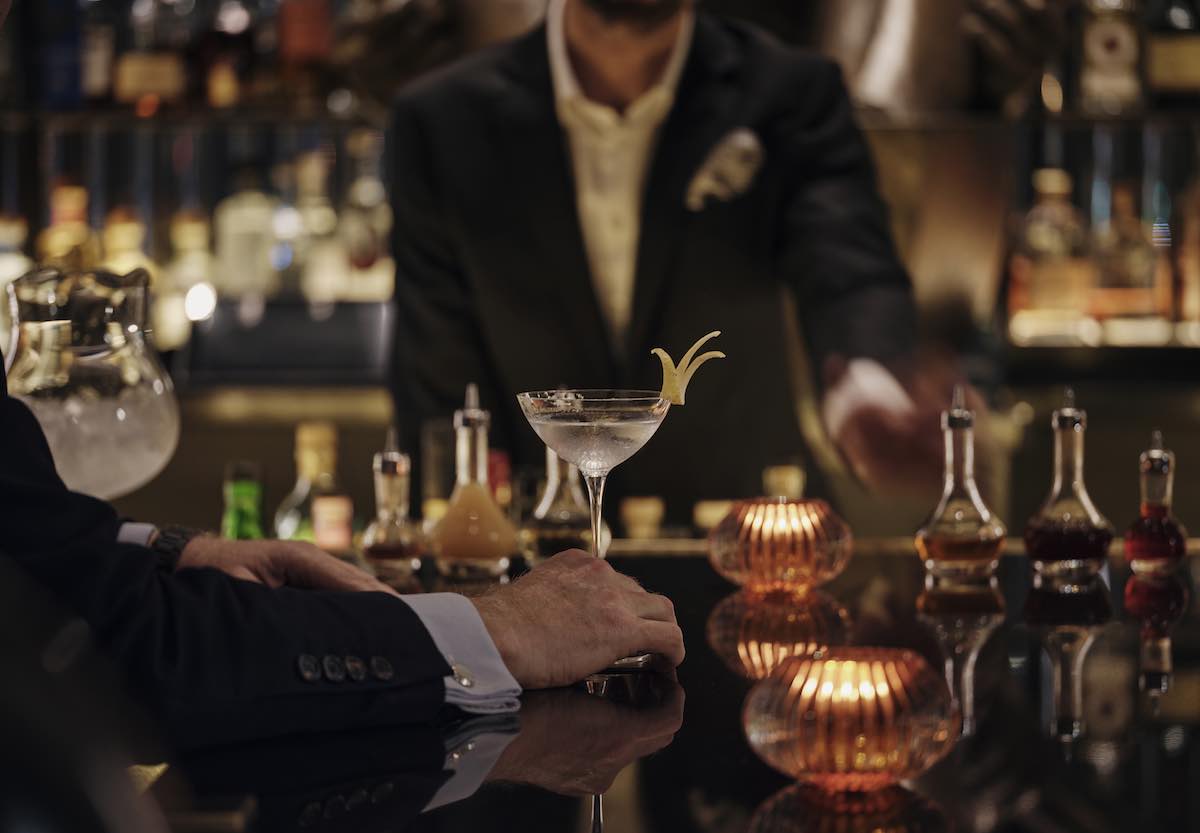 Experienced globetrotters and jetsetters crave authenticity when they travel to new, far-away destinations. These avid adventurers often look beyond conventional tourist attractions to find meaningful experiences that immerse them in the culture and customs of an unfamiliar place. Because rigidly scheduled day trips and well-worn tourist sites aren't for everyone, many luxury hotels and restaurants are adapting to these changing travel trends, delving deeply into local history and traditions to craft one-of-a-kind dining and hospitality experiences. Instead of providing staid menus with run of the mill refreshments, some hotels are designing delicious drink menus with bold, locally sourced ingredients that will become a highlight of any stay. These four hotels offer an array of top-of-the-line cocktails that are not only refreshing and delicious but also infused with unforgettable local ingredients and regional flair.
Alila Napa Valley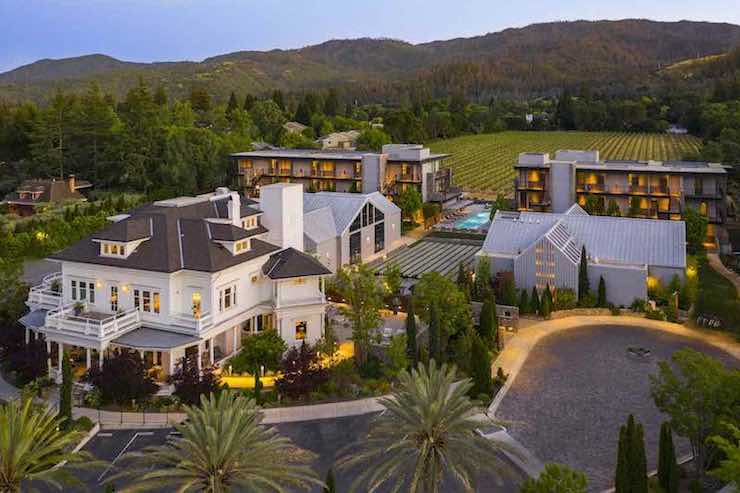 Nestled in the tranquil foothills of Napa Valley, Alila is a boutique hotel where wine and wellness are top priorities. This regal retreat is home to 68 luxurious rooms that exude both elegance and simplicity, relaxation and restoration. A top attraction at Alila is the "Balance & Botanicals" tour. During this outing, the chef of the hotel's restaurant Acacia House guides guests on a tour through local gardens, educating them about mixology and the local herbs' many health benefits.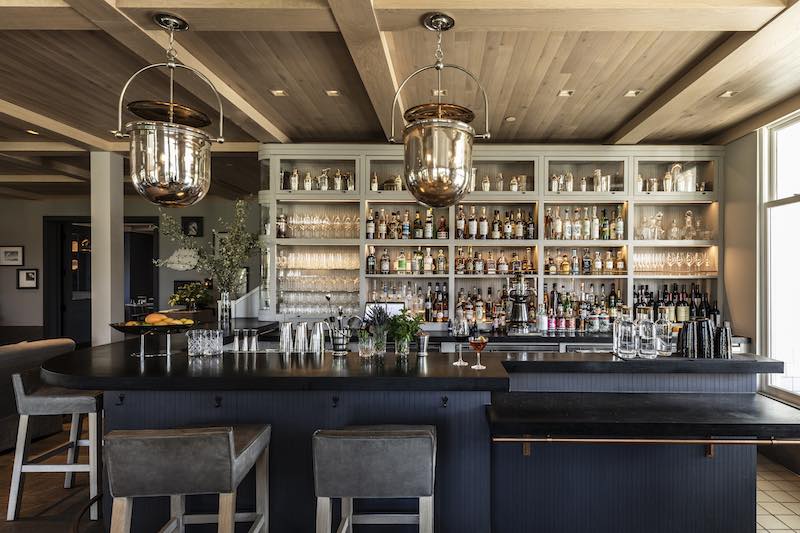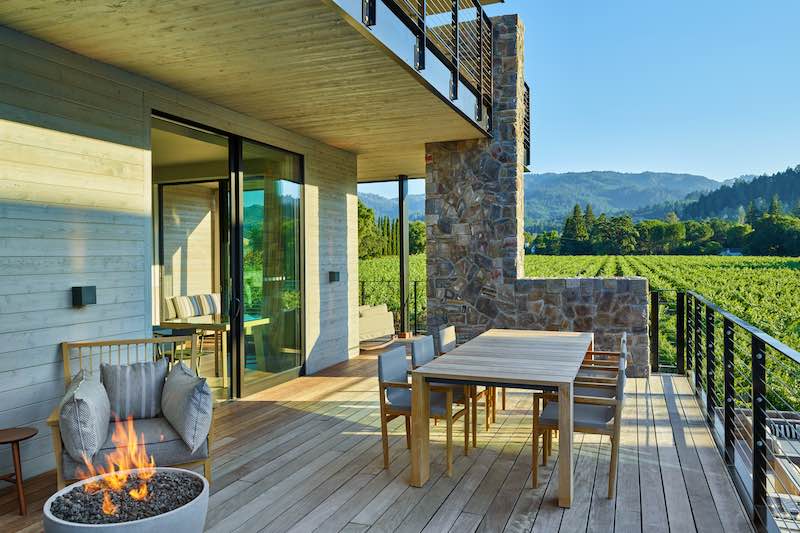 Participants will then harvest these ingredients to concoct a delicious cocktail or wine spritzer, empowering them to design their own luxurious libation. Afterward, guests can soak and unwind in the hotel's many pools and jacuzzis, all while basking in the hotel's intimate setting and the radiant West Coast sun. Alila is a glorious getaway in the heart of California's wine country, a wining and dining experience fused with local ingredients, culture, and appeal.
Chatham Bars Inn, Cape Cod, MA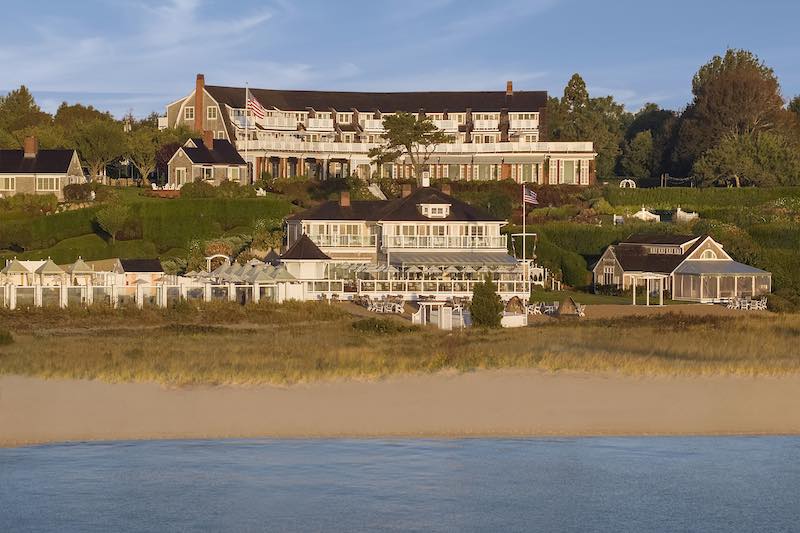 This New England retreat used to be a hunting lodge for the Bostonian elite in the early twentieth century but has since grown into a place where guests can sample a sumptuous menu of exclusive in-house gins and bourbons. Billed as Cape Cod's most beautiful address, Chatham Bars Inn produces its own world-class Etesia Gin, a bold yet versatile drink flavored with sea salt (straight from Cape Cod), juniper, and a blend of Italian citrus.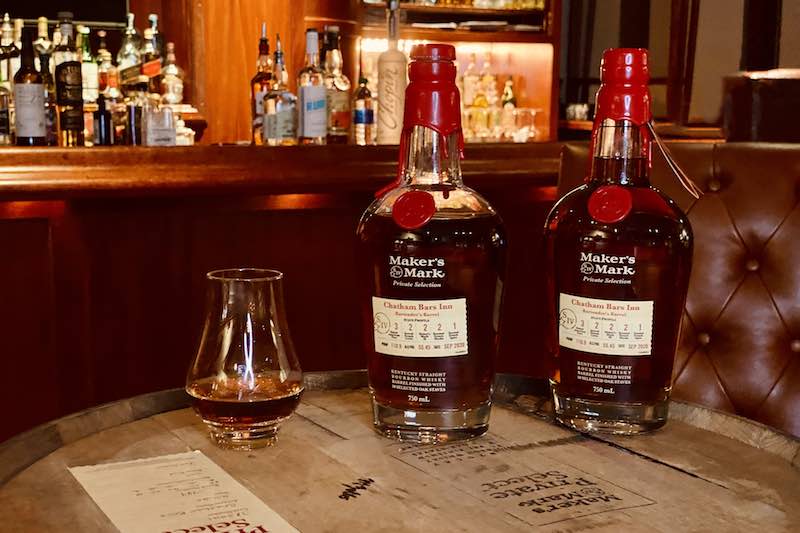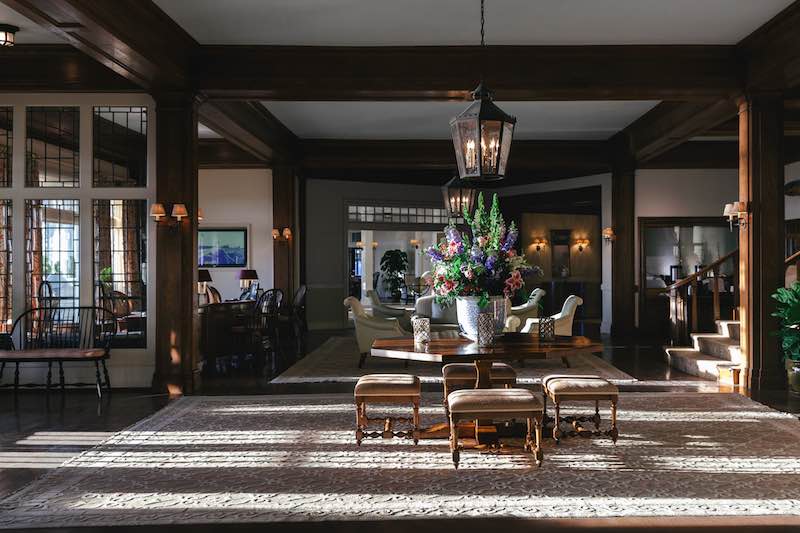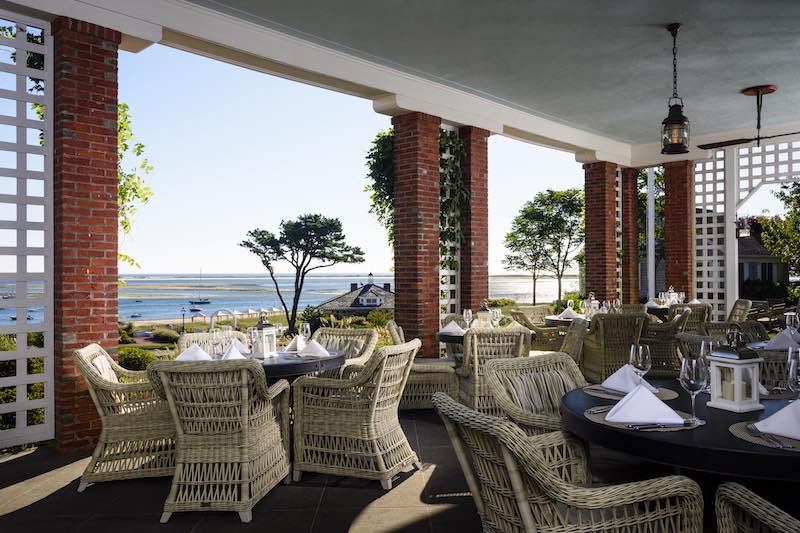 Furthermore, the inn offers guests its Maker's Mark Private Select bourbon, which is famous for its oaky undertones and its unusual combination of plum, cherry, and stone fruit flavors. All the ingredients for these beverages come from the property's eight-acre farm, and guests can even take mixology classes from the hotel's passionate team of mixologists to learn about the estate's rich history and drink-making traditions.
Rusacks, St. Andrews Scotland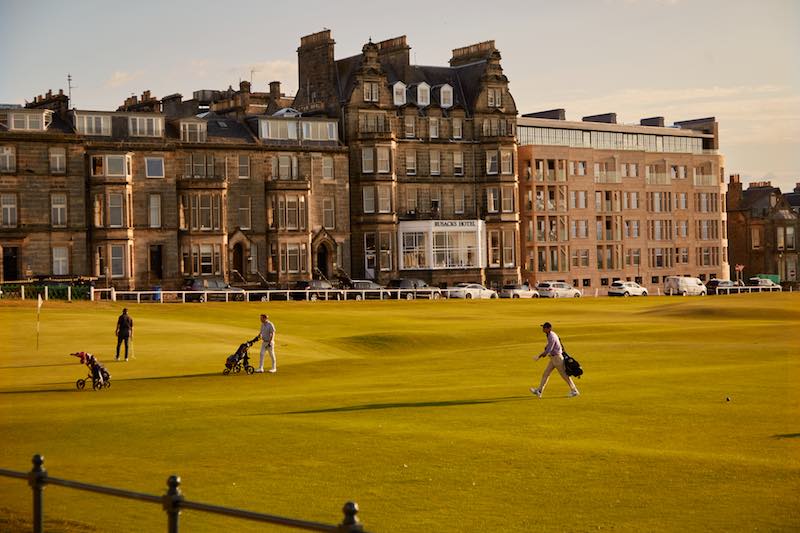 Scotland is known for its world-class whiskey, and Rusacks resort in St. Andrews houses a local distillery that is sure to delight all who enjoy this potent and popular beverage. The hotel's "Spirit of Fife" package is designed to give guests a tour and overnight stay at its legendary distillery Kingsbarns. The tour and tasting experience have been curated by the hotel's staff of experts, and both experiences treat guests to a take-home cask of whiskey as well as a traditional Scottish breakfast.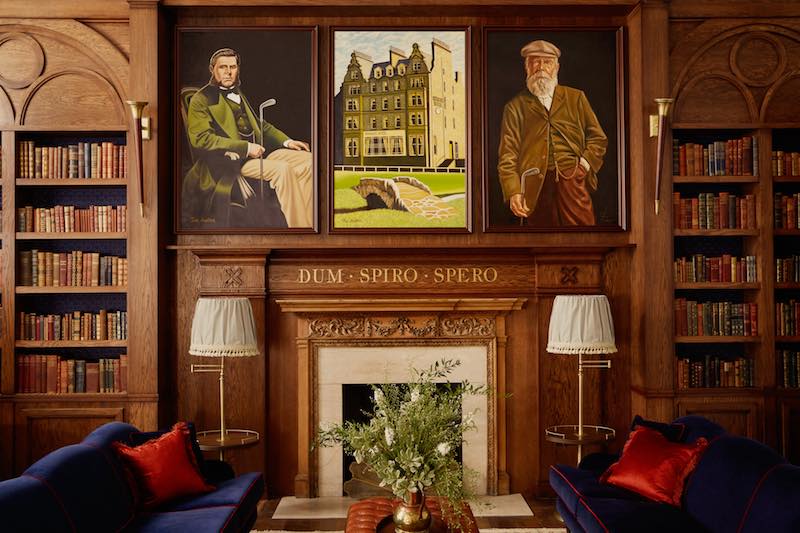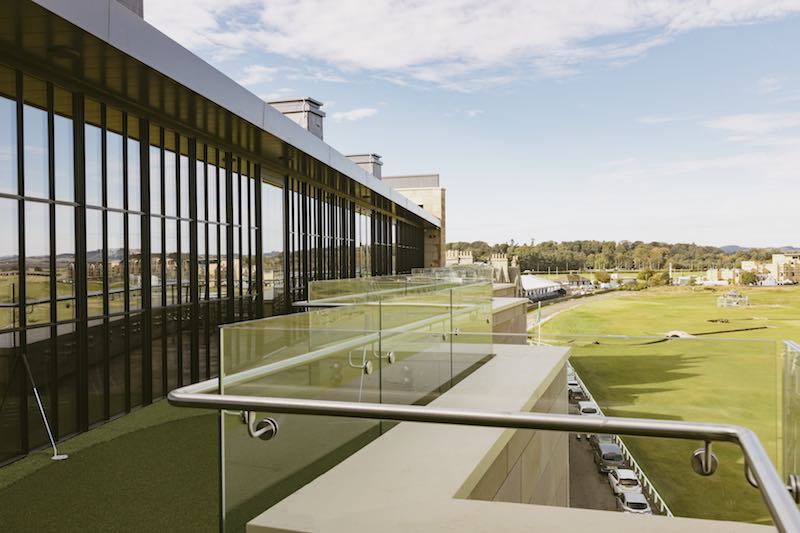 If whiskey isn't your drink of choice, then you might enjoy the "Wee Walk and a Cocktail" tour. This guided walking tour allows guests to venture around the facility for a couple hours, before attending a workshop and crafting a gin of their own design with experts from the local Eden Mills distillery. Afterwards, patrons can play golf to their heart's content on the resort's many golf courses, teeing up against the backdrop of the resort's storied buildings, which date back to the 1800s.
One Aldwych, London, England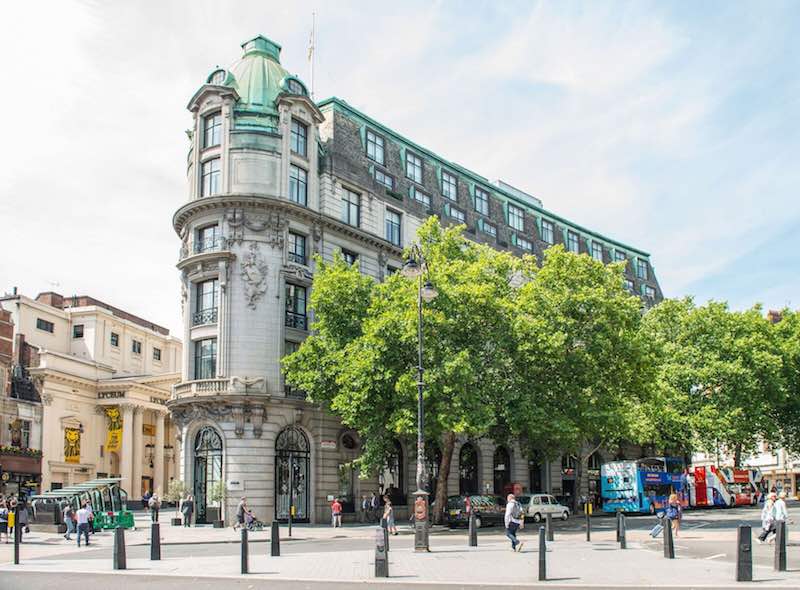 A newly renovated masterpiece, One Aldwych is a ritzy hotel located in Covent Garden, one of London's premiere cultural hubs. The walls of this spectacular space have been adorned by an eye-catching collection of 20th century artwork, creating the perfect atmosphere for a swanky bar and dining space. The hotel's in-house bar recently released a line of cocktails inspired by perfume manufacturer Floral Street's many stimulating scents.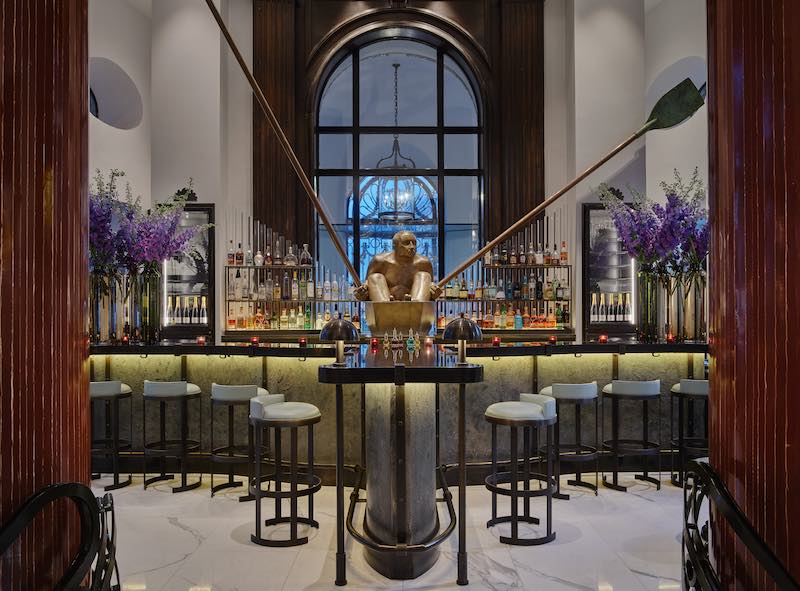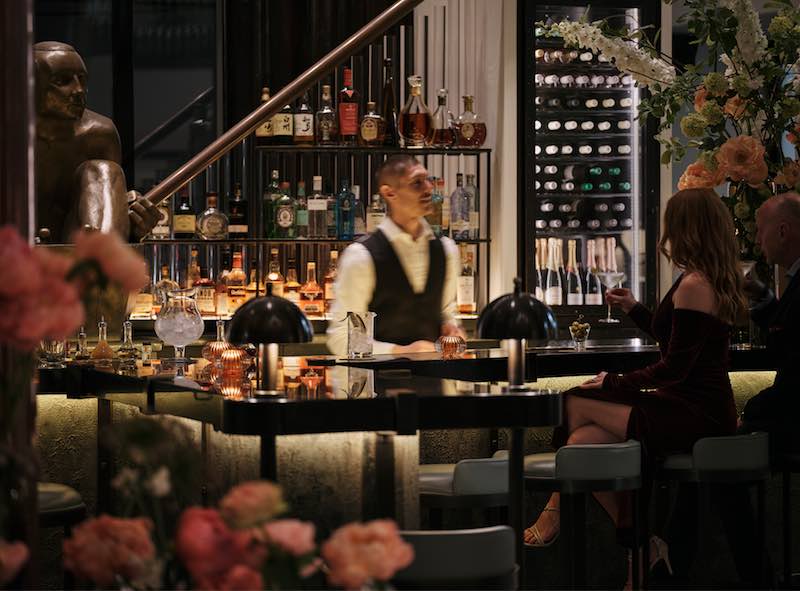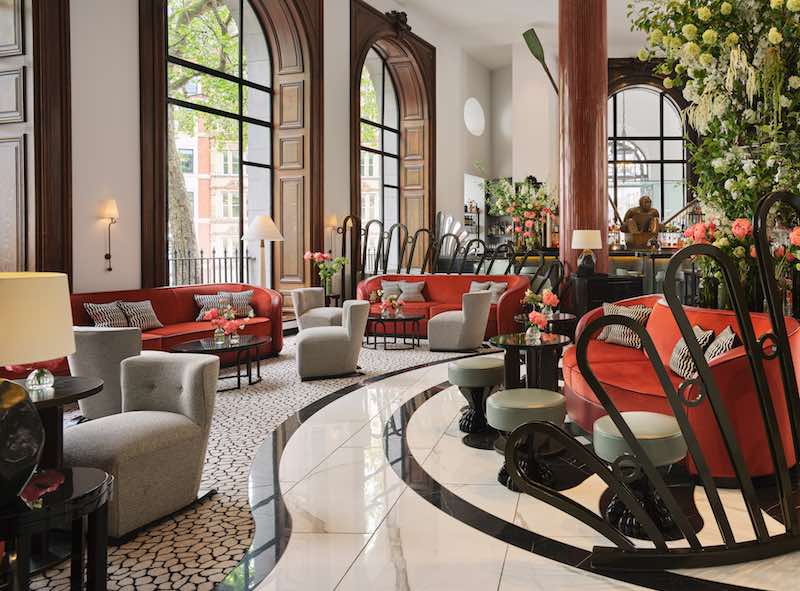 These cocktails and mocktails are a sensory experience, their rich floral flavors and gorgeous presentation capturing the spirit of the four seasons. The hotel attracts guests who feel at home in London—regardless of where they come from—and their delicious, locally inspired drink menu makes patrons feel like they've received a taste of the London high life.