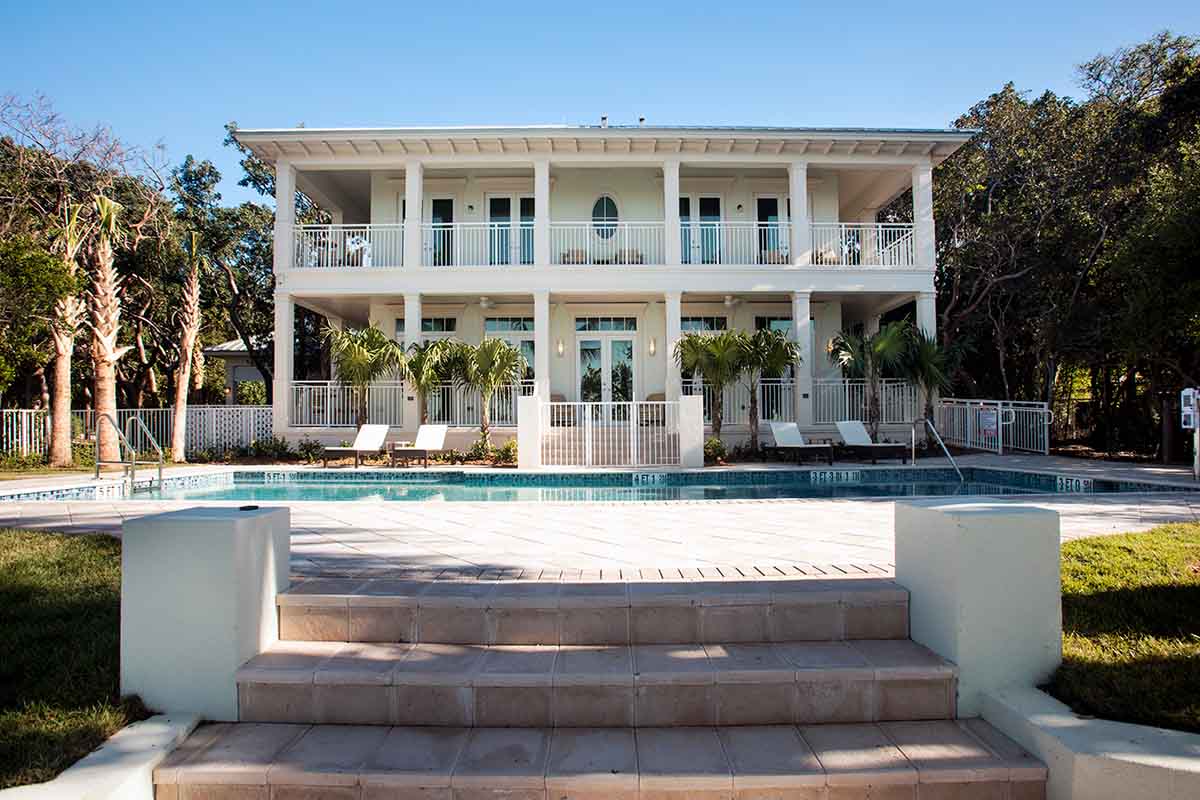 Imagine a place where lush tropical landscapes merge with the azure waters of the Florida Keys. Enter Playa Largo Resort & Spa, a hidden gem that redefines luxury travel, awakening the spirit of adventure in every guest. Go where adventure and relaxation reach new harmonious peaks. Key Largo, first of the Florida Keys, houses pristine waters and vibrant marine life.
When I arrived at Playa Largo, I was welcomed with a signature cocktail served in a pineapple. Then, I was guided to a ceremony where I wrote a lingering worry on a piece of paper, then every guest gathered around a floating fireplace at the water's edge.
In a spectacle reminiscent of a Viking funeral, our written worries were cast adrift on the gentle waves, their burdens carried away into the infinite embrace of the sea. Almost immediately, I felt a profound sense of catharsis. I was already beginning to relax, just as Playa Largo promised.
Playa Largo has three buildings, and I stayed in their resplendent Beach House Bungalow. This specific estate has three lavish bedrooms. Each bedroom has its own bath, private pool, and an exclusive stretch of beach unfurled like a gold ribbon at my doorstep. The panoramic windows gave me a view of the ocean in all its glory, as if it was painted just for me. Every moment of my hour at the beach house was nothing less than a gift.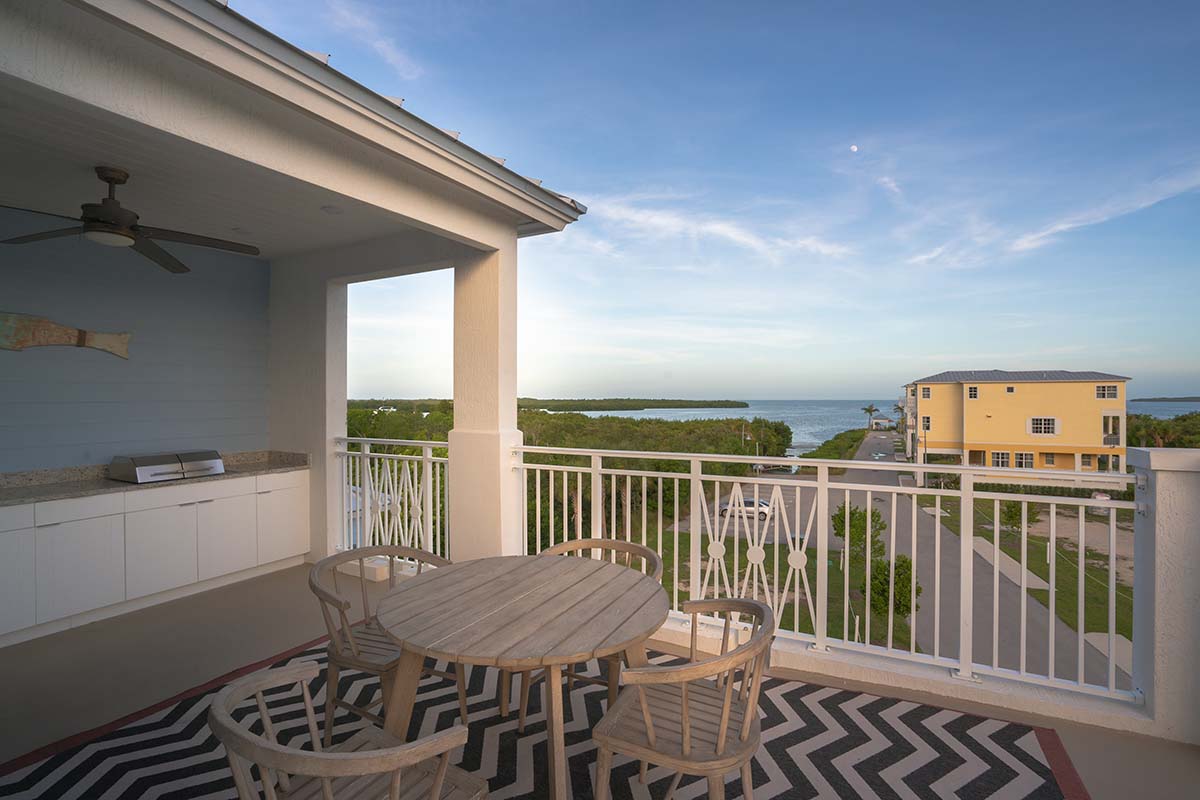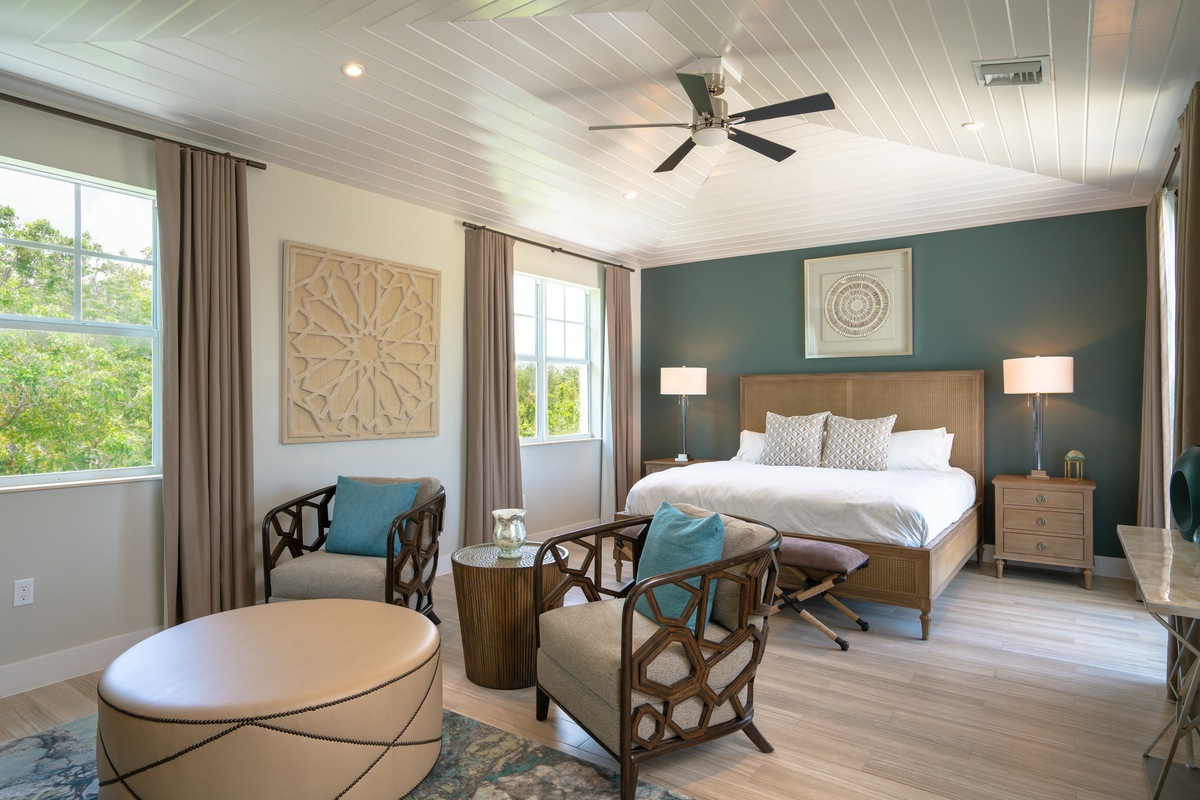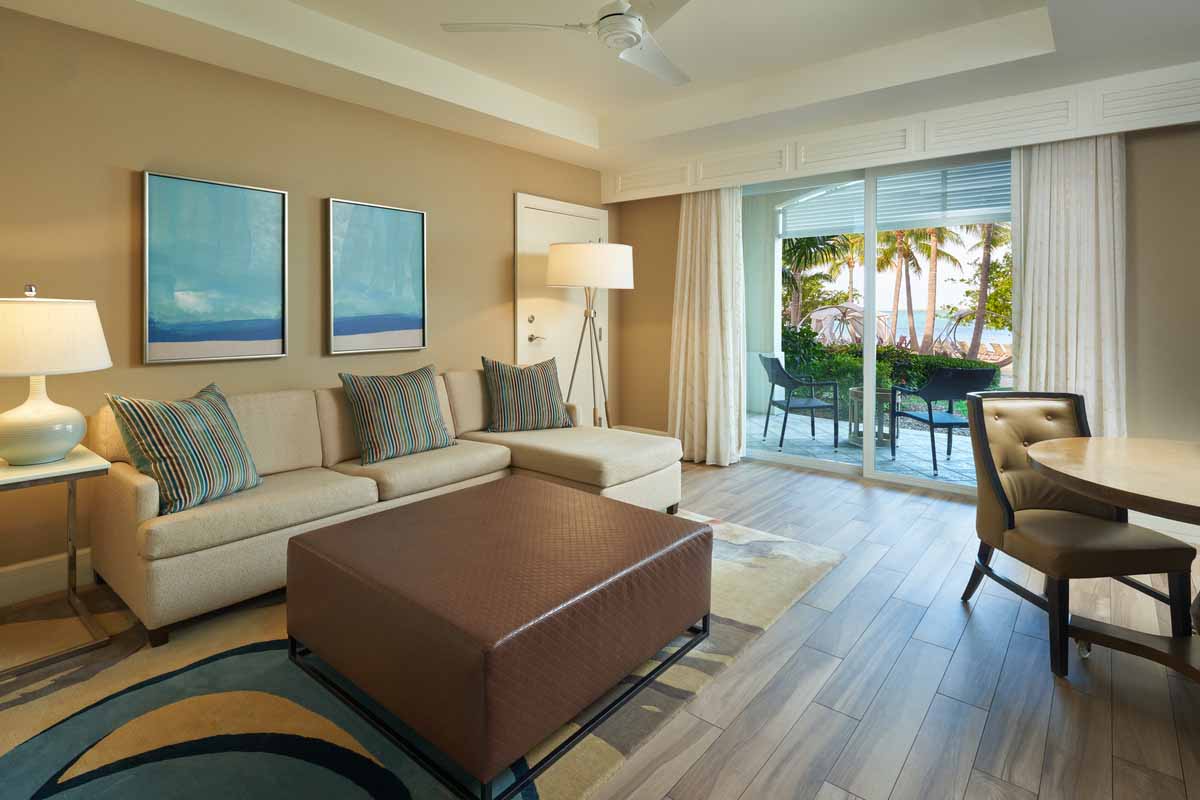 The next morning, I went on a leisurely walk around the property. I meandered through well-tended trails, exploring the flora and fauna. The ecosystem was alive, and the resort with it. The rustling of leaves and distant calls of birds immersed me in nature's stress-free living.
After the nature walk, I went to Playa Largo's Ocean Spa, where I was greeted by the scent of hibiscus tea. I got a bite of spiced dark chocolate, which complimented the smell beautifully. I had an amazing massage, where I released all of the stress held in my body.
In the afternoon, all the guests embarked on a private boat excursion, setting sail across magnificent waters. As the katamaran gracefully sliced through the pristine expanse, it carried me to a secluded oasis. We had lunch on the boat, with cocktails to boot.
One of the local legends of this property, a young manatee known to frequent the docks, graced us with its jovial presence. It approached us, begging for the cool, fresh water from the boat's hose, leaving an indelible mark on our hearts. It was an unforgettable experience.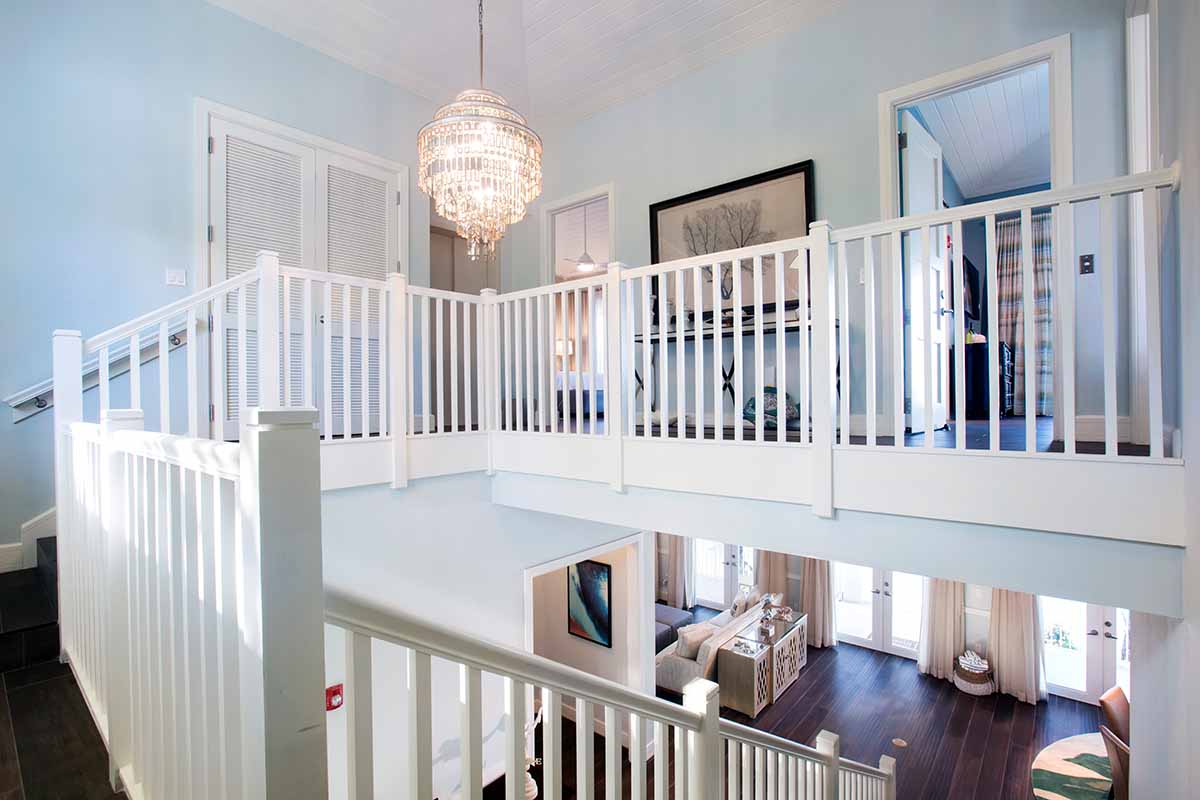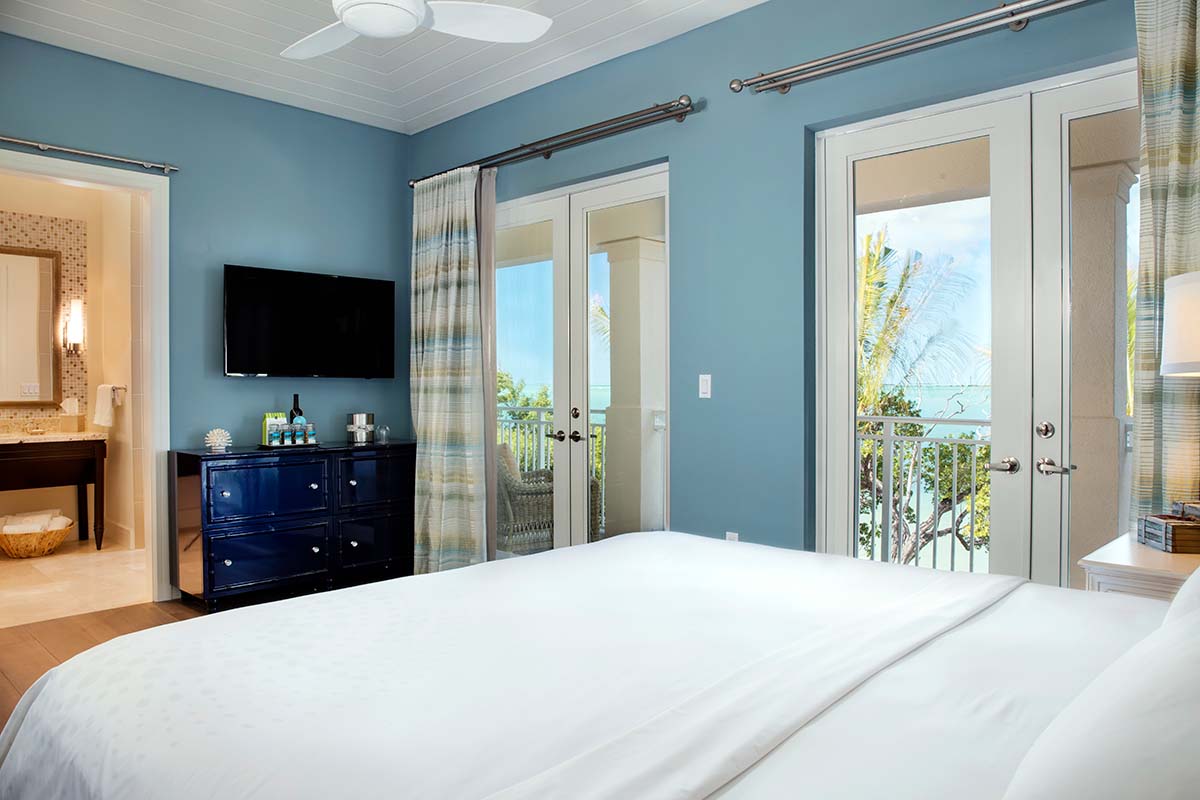 That night, as the sun began to set, a private chef came into the Beach House and cooked us dinner. The tantalizing aromas that wafted through the air were irresistibly unordinary. His menu showcased local delicacies, including scallop ceviche and skirt steak bulgogi. Each part of the meal paired well with a different wine, which we sampled in between courses.
I began the next day with a dip into the waters of Islamorada. The azure waters revealed vibrant corals and plentiful marine life. I had to make sure I started my final day right.
Around noon, a leisurely interlude awaited me. I explored the adventure-ready amenities at the water sports rental shop. I had my pick of the draw between snorkeling, SCUBA diving, kayaking, fishing, and paddle boarding. All of these activities and more were easily accessible from the resort's beachfront.
I decided to embark on a dockside catch-and-release fishing adventure. Much to my surprise and delight, I had the good fortune of hooking a magnificent spotted sea trout. This catch restored my confidence as an angler, heightening my experience. It weighed just over five pounds.
In the evening, I joined a cocktail making class at the Las Olas bar. I joined fellow guests to learn the resort's signature cocktails. This delightful experience enriched my stay and provided me with a wonderful souvenir. With my newfound mixology skills, I can now transport myself back to the keys with just a few simple ingredients.
As the grand finale of my stay, I chose to go out with a spectacular flourish. Picture this: I dined right in the water, my feet immersed in the warm embrace of Key Largo Bay. My dining table was just off the beach, creating an unforgettable setting. Dinner that night was nothing short of extraordinary. The sunset accompanying the meal was unparalleled in its majesty. If I were to pick a favorite activity from my time at Playa Largo, this would be it.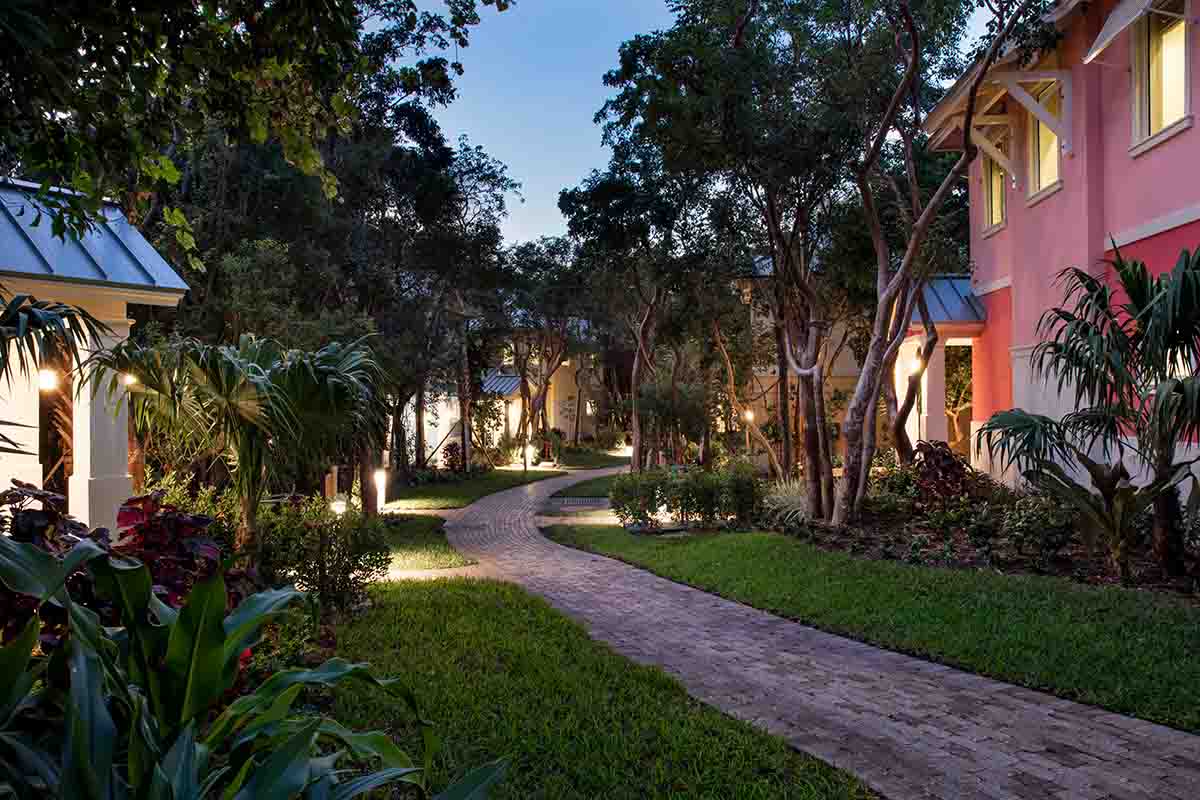 The next morning, I grabbed my belongings and somberly left, struck with the lingering thought that I could always come back to this haven, where relaxation and thrilling adventures await.