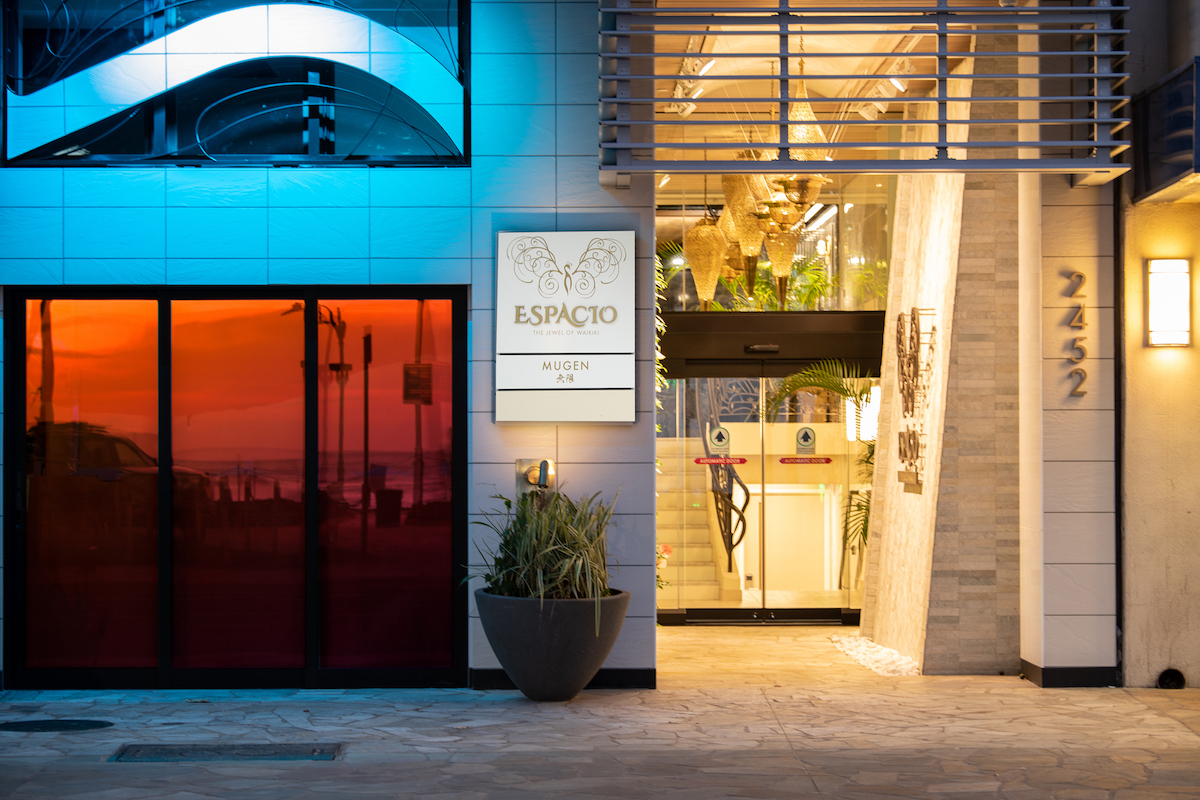 Situated on the edge of world-famous Waikiki Beach lies ESPACIO The Jewel of Waikiki, a place where seeing beyond the ordinary is the norm. This remarkable hotel invites guests to experience luxury as it has never been experienced before.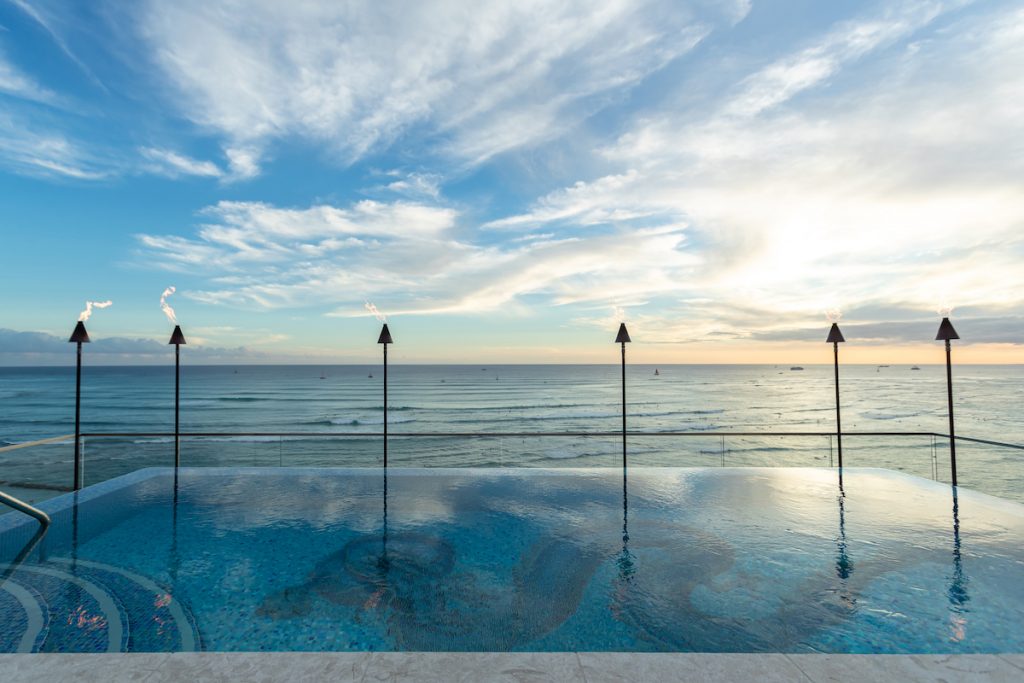 With well-appointed amenities like anticipatory butler service and private luxury transportation, guests of ESPACIO will be provided with access to bespoke moments and rare experiences that are sure to turn the heads of even the most experienced travelers.
SUITE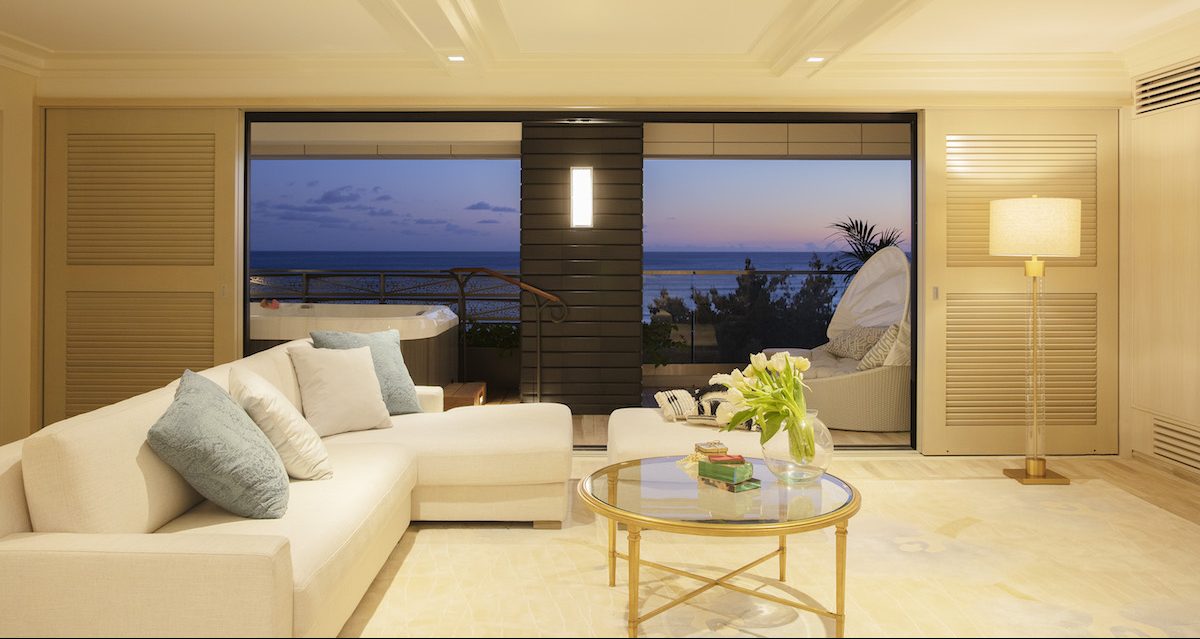 The privacy and thoughtful design of the hotel also add to its distinctiveness. ESPACIO is made up of only nine suites, each one occupying its own private floor and stretches across 2,250 square feet with three bedrooms, a fully equipped gourmet kitchen and a balcony that opens to one of the most iconic views in Hawaii. Each suite possesses unique elements collected from all around the globe. From the custom-made carpet that was fashioned in China to the dining room table that was formed from a whole-marble slab imported from Italy, each detail tells a story and creates a space filled with illustrious treasures.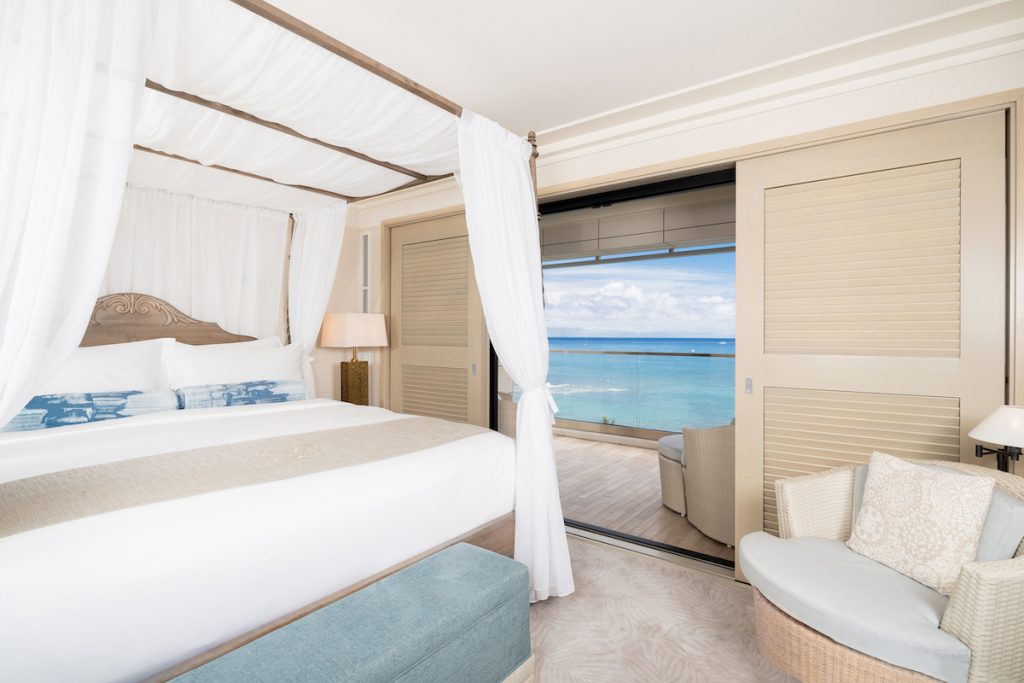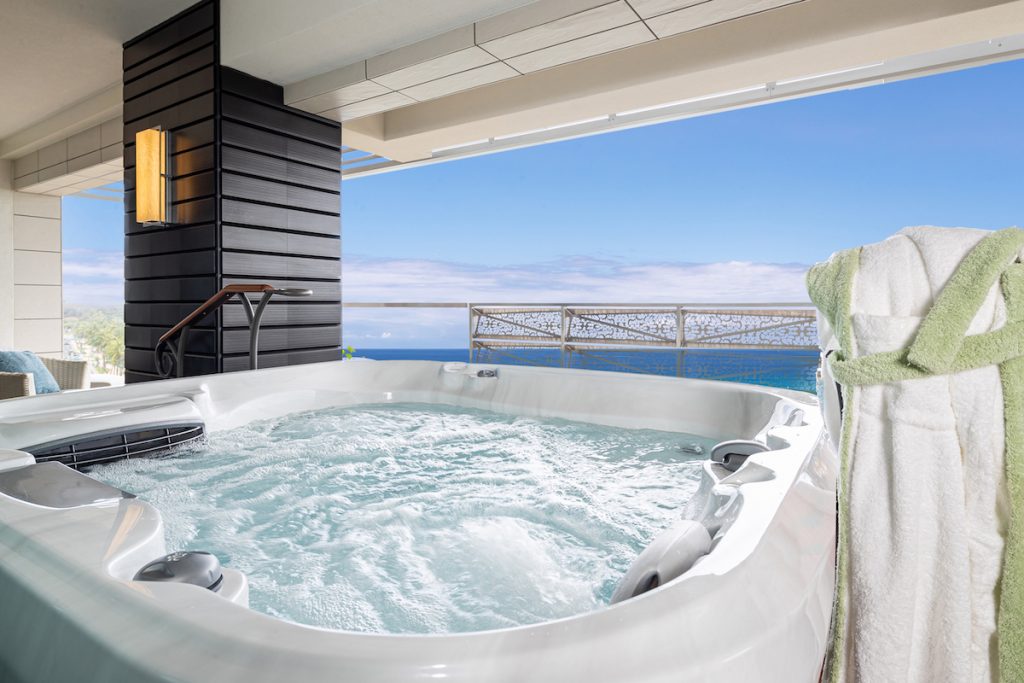 Other touches of opulence include Stearns & Foster hand-quilted mattresses, sustainably sourced organic cotton goods, Dyson appliances and exquisite Noritake china. Suites are well-equipped with smart-home features as well, which position ESPACIO to be one of the most technologically advanced hotels in Waikiki.
RESTAURANT
Mugen, the onsite fine dining restaurant, provides exceptional epicurean moments. Under the keen eyes of Chef Jason Yamaguchi, all ingredients are carefully selected from the finest food purveyors in the world and no expense is spared while doing so. From A5 wagyu sourced directly from Hokkaido, Japan to abalone harvested from ESPACIO's own abalone farm on the Island of Hawaii, all ingredients are brought together beautifully and awaken even the most selective palates.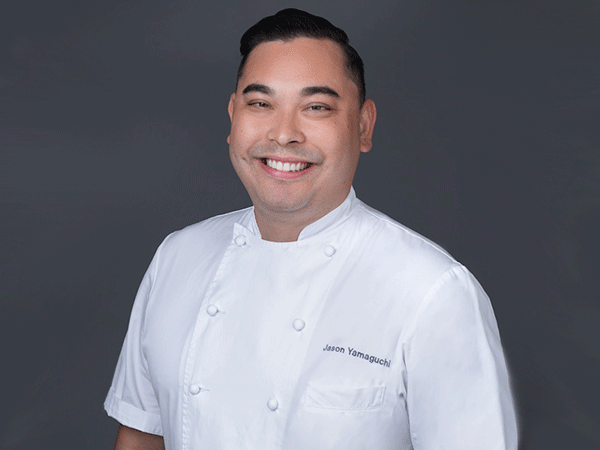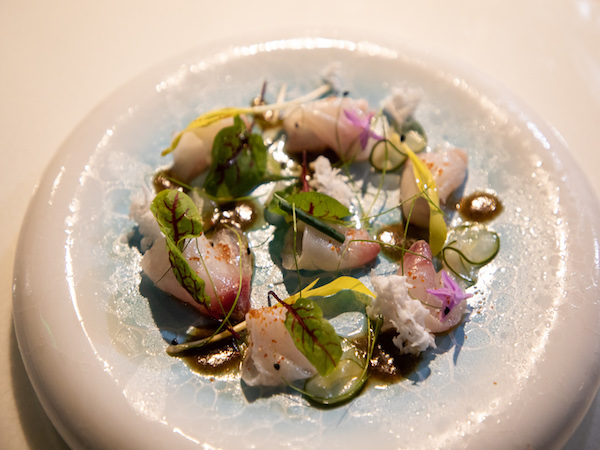 Mugen also indulges those in search of the rarest of wines and spirits. Restaurant guests will discover access to the most coveted bottles in the world and are also presented with an eclectic cocktail selection that serves playful versions of classics and personalized concoctions all with no shortage of imagination.
SPA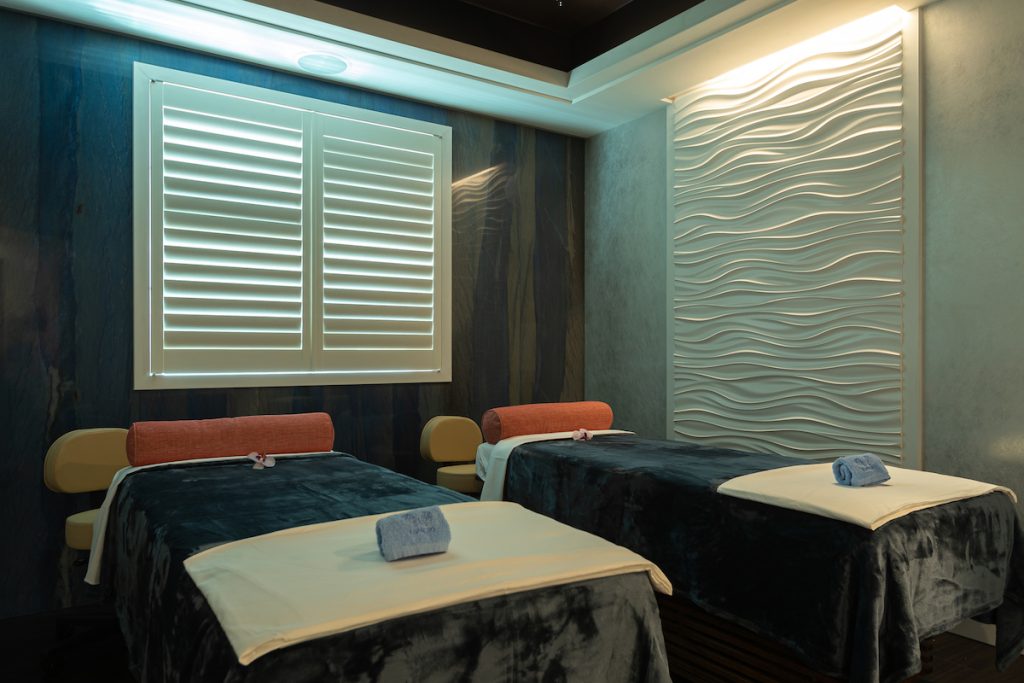 Thoughtfully designed to inspire a sense of tranquility, the ESPACIO Spa serves as an idyllic retreat for those seeking true relaxation. Illustrious treatments are delivered within an intimate environment that is designed to captivate the senses. Guests can enjoy warm lava shell and Hawaiian stone massages, energizing exfoliation treatments and indulgent couple massages beneath a glimmering constellation ceiling. Services can also be done in-suite to allow for the utmost privacy and peacefulness.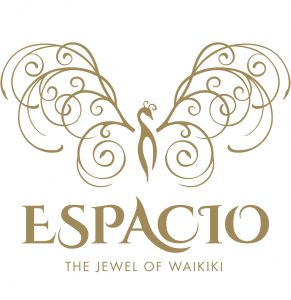 EspacioWaikiki.com
Worldwide: 808-564-7615
Toll-Free: 855-945-4089