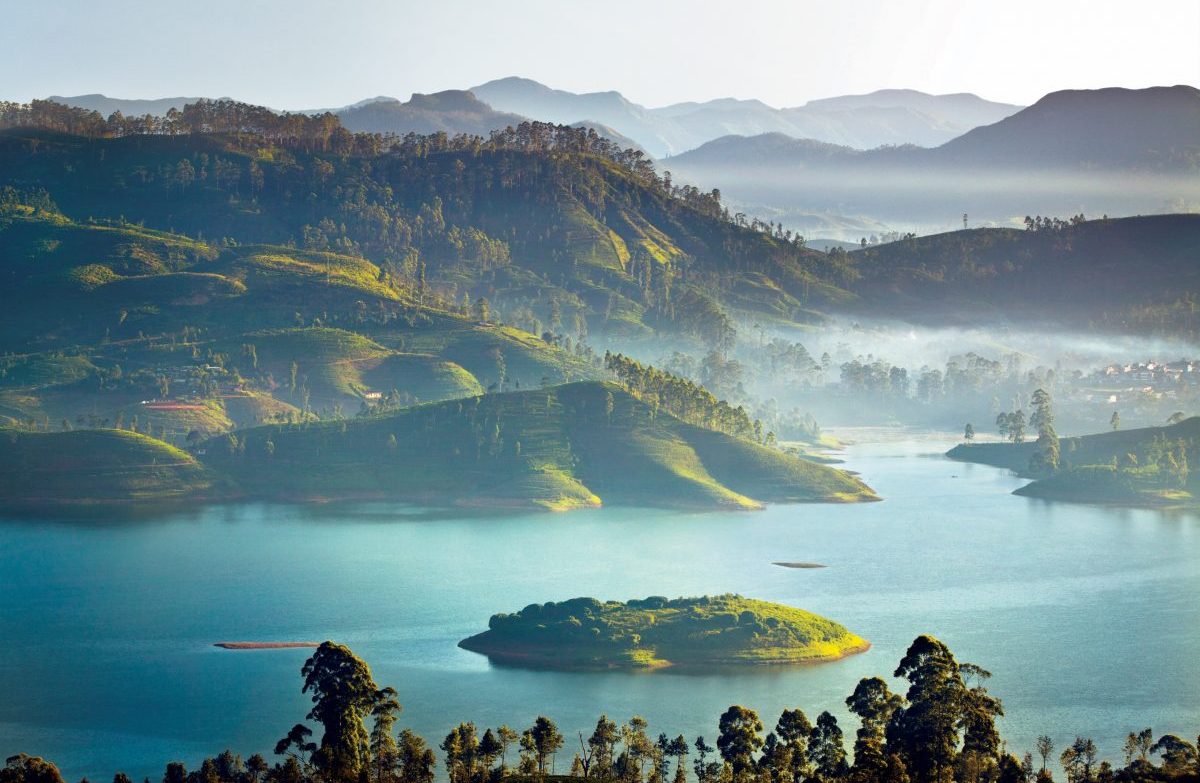 Off the beaten path for the lavish resort-hopper, this island-country's pristine beaches and rolling tea-hills are a must experience for someone that wants to try something new.
The world's first exclusive tea bungalow resort, Ceylon Tea Trails is a Sri Lankan treasure comprising of five restored colonial era tea plantation mansions. This stunning property showcases the natural beauty and effervescence of what Sri Lanka is most famous for, its tea and tea fields.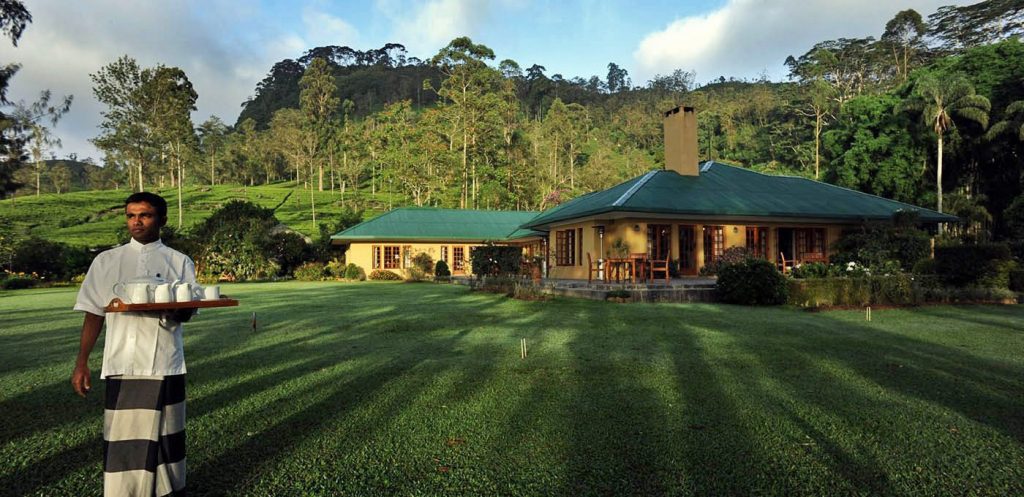 Nearly 20 years ago, Merrill J Fernando, the founder of the prestigious Dilmah tea plantation, started receiving requests from across the globe to visit his illustrious estate. So he began to renovate the isolated tea planters' bungalows that were scattered across the estate. All of the bungalows were originally built between 1888 and 1950, and in 2005, Ceylon Tea Trails was born and gifted to luxury resort lovers across the world.
Majestically perched at an altitude of 1250 meters, the 27 secluded luxury five-star bungalow-properties offer a discreet hideaway for the global elites in the know. The period furnishings, ambassadorial-like butler service and world class gourmet cuisine create a setting that has made Ceylon Tea Trails the diamond standard for luxury resorts in Southeast Asia.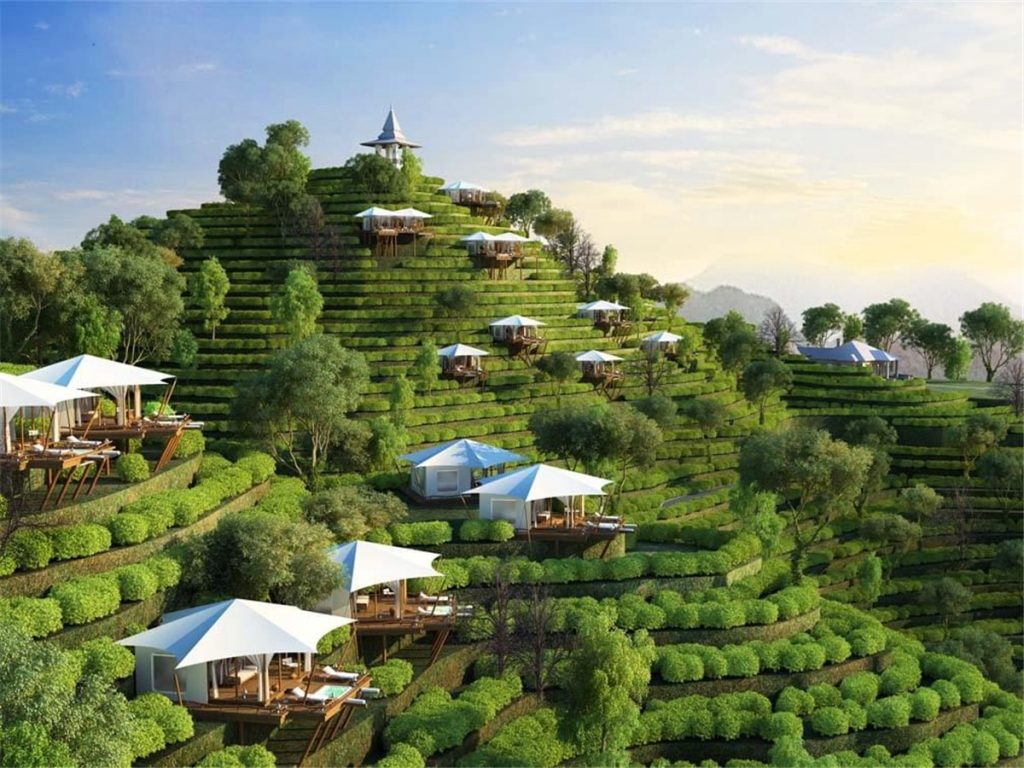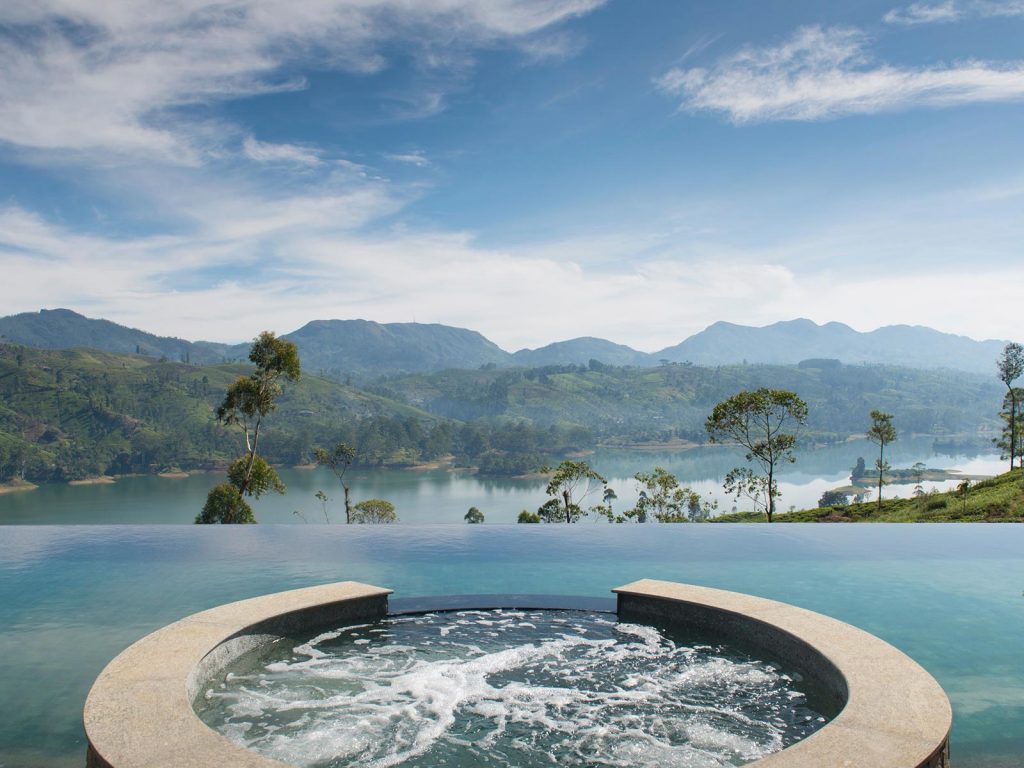 Each bungalow exudes its own exquisite ambiance while offering priceless views and a private residence feel, the hallmark of the award-winning resort. Remarkably, completely different and diverse vistas accompany each bungalow, no view is the same.
With breathtaking panoramas of unspoiled mountains and lush tea fields, the resort borders the World Heritage Central Highlands. Walking trails and unmatched excursions abound to appeal to the senses.
It would be hard to find a more idyllic setting for trekking and top-notch biking against the breathtaking backdrop of untouched mountains, serine lakes, winding roads and undiscovered waterfalls. Activities abound with the 2,243 meter iconic Adam's Peak nearby, and day-tripping to Sri Lanka's hill-city capital of Kandy.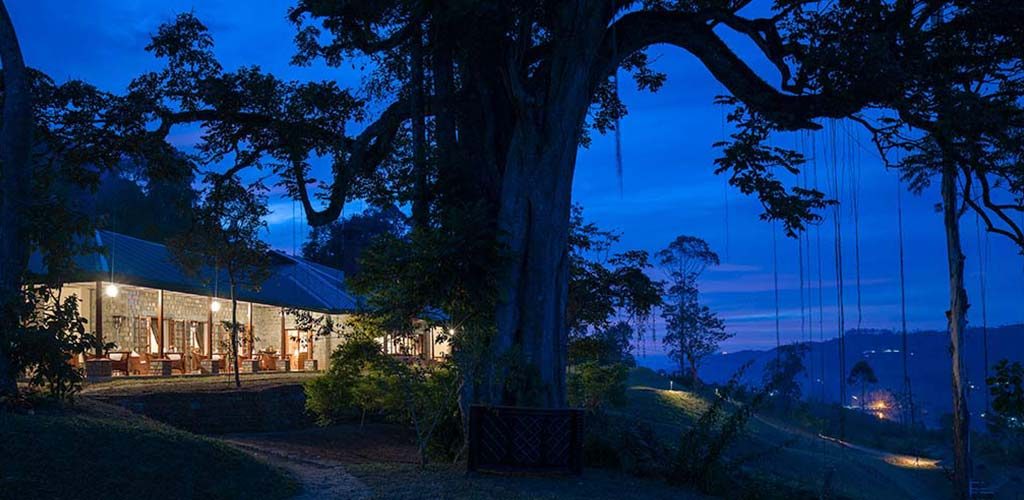 Ceylon Tea Trails is also perfect if you prefer to unwind and be pampered by your personal butler, enjoy a spa treatment or simply sunbathe next to the immaculate pool.
If you have the inspiration to explore the lush tea fields and visit a century old tea factory for a temperate education in the art of Ceylon Tea, you won't be disappointed either.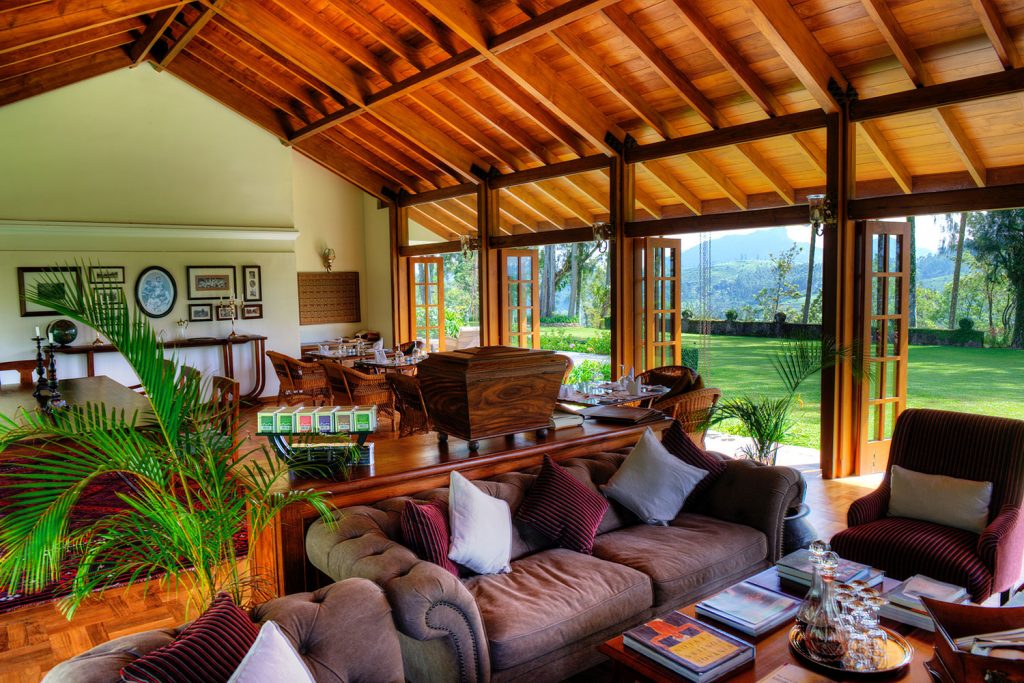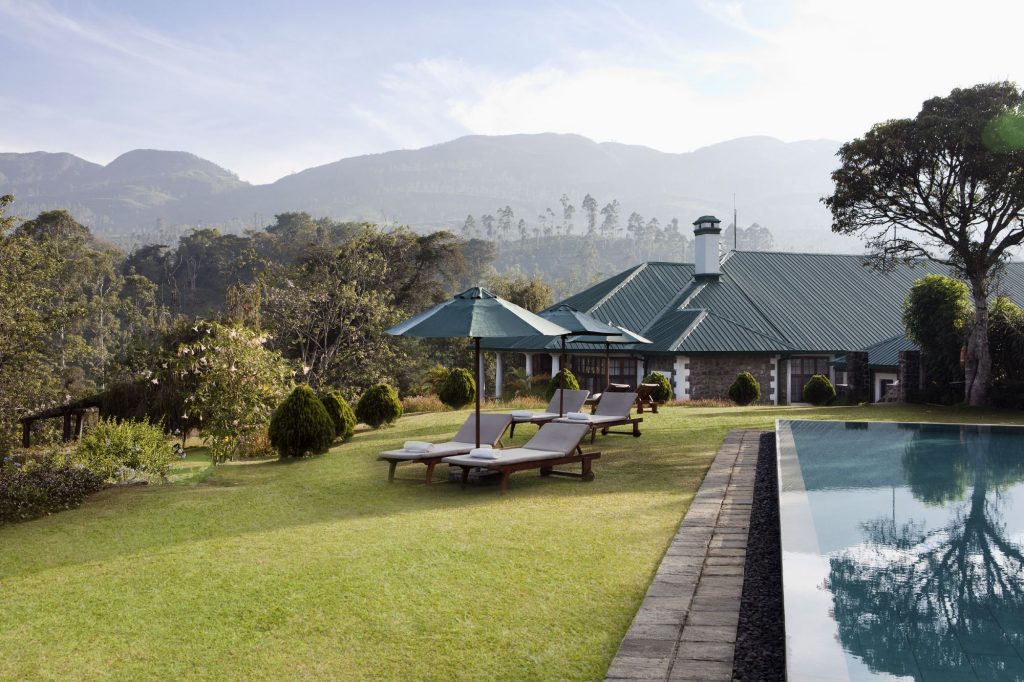 Often overlooked for posh resorts in nearby Thailand or the Maldives, Sri Lanka pleasantly surprises you with each sway of your hammock. This island tea bungalow resort leaves its VIP guests speechless, as nostalgia collides with grand exclusivity.