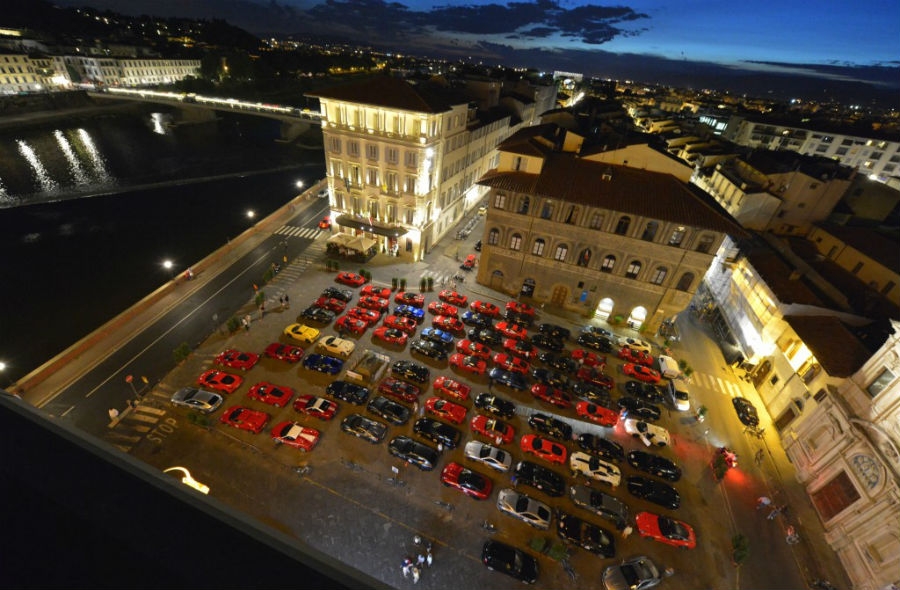 Ferrari's international clients explore the delights of Italy.
More than 90 Ferraris driven by clients from 27 different nations are preparing to explore some of the most beautiful corners of Sicily between tomorrow, Wednesday 18th, and Sunday 22nd of June, in the course of the third edition of the Ferrari Cavalcade.
The event was held in Emilia Romagna in 2012 and last year gave participants a tour of the most spectacular parts of Tuscany. The Cavalcade was created by Ferrari to take clients from all over the world (from America to Japan, but also Middle East, South East Pacific and even New Zealand) not only to Italy's classic destinations but, more importantly, its less well-known but equally stunning areas to showcase the nation's exceptional art, history, gastronomy, and the incredible variety and uniqueness of its terroirs.
The Sicilian Ferrari Cavalcade was organized in collaboration with the island's local authorities and the regional tourism department. Divided into three legs, it will see Ferrari revealing a veritable treasure trove of delights to the 180 participants. The fleet starts out from Siracusa on Thursday taking in Catania and Taormina as well as a spectacular hill-climb along the roads of Mount Etna. On day two, Friday, the cars drive on to Agrigento, passing through Caltagirone and Piazza Armerina. This particular route focuses on Greek and Roman history, but will also be something of an homage to speed with several laps of the Pergusa Circuit planned too. Last but not least, the cars and owners discover Sicilian Baroque on a route that runs through Modica, Ragusa and Noto.
The list of models taking part in the Ferrari Cavalcade will warm the hearts of the island's car enthusiasts who will enjoy a close-quarters look at Maranello's entire current range as well as iconic models from the recent past. Several examples of the special limited edition series LaFerrari are also taking part.