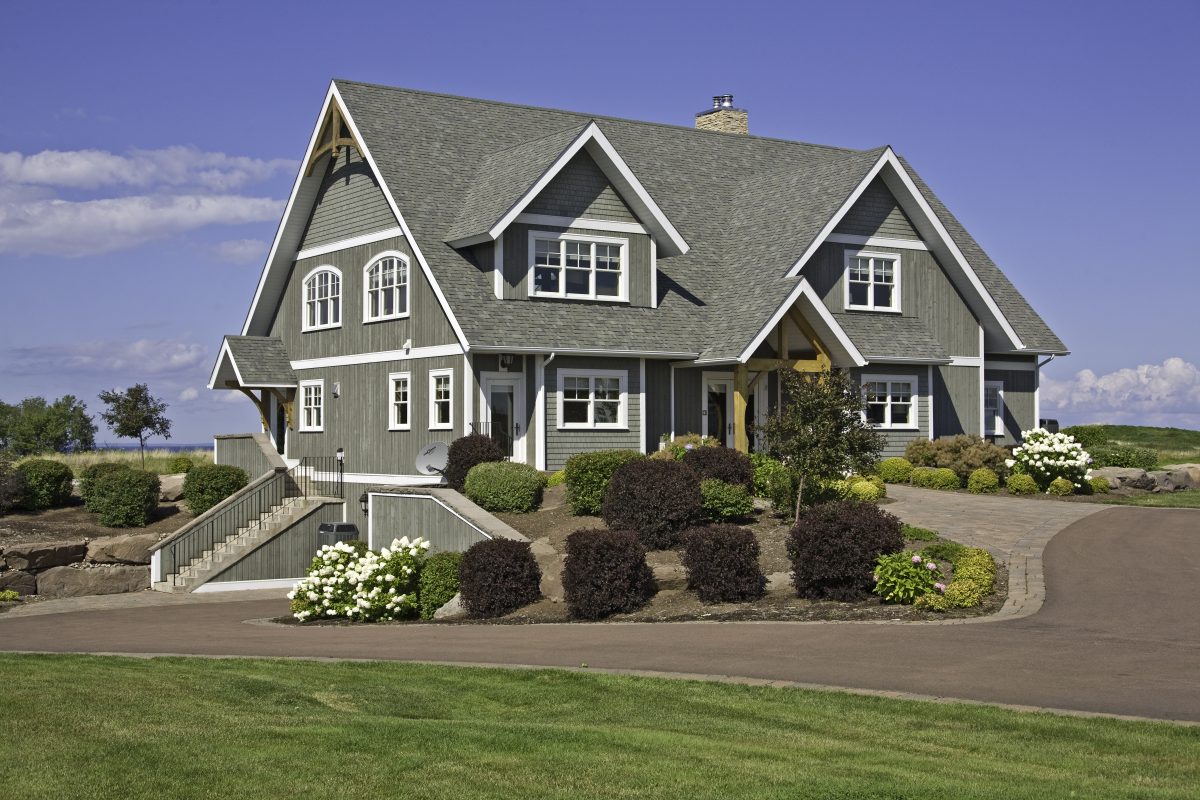 There comes a certain point in executive life when security and longevity means more than flash and frivolity. Fox Harb'r Golf Resort & Spa is a veritable masterclass in how to make life on earth as meaningful, enjoyable and worthwhile as possible. Here, opulence is a feeling rather than merely gilded in gold leaf; it's that delicious sensation of security in solidarity with a sustainable vision. My tour of this spirited, high-net-worth community on Nova Scotia's north shore reveals the core ethos of one such 'grand gesture' clan, the Joyce family of Tim Horton's fame.
Fox Harb'r Resort was born into legend on the day it opened in 2000. After all, this is an enclave built by the soaring profits from the iconic Tim Horton's coffee chain. Once the sale of his company to Burger King was finalized for a whopping 11.4 Billion in December 2014, the chain's co-founder Ron Joyce directed much of his passion and resources toward his own take on utopia at Fox Harb'r. Indeed, his devotion shows. The tenacious entrepreneur came of age on this rugged Maritime patch, and it was here he endeavored to create a lasting legacy to anchor the local economy. Fox Harb'r is the largest employer on the north shore, with nearly 200 full- time and seasonal staff. Joyce has expressed his love of both province and golf by building the region's only true 5-star golf course and one of Canada's most ambitious resorts. The massive, 1,100-acre property is a well-managed luxury destination anchored by a gated community grounded in golf.
Fifty years ago, while working as a cop in the Hamilton police force, Ron Joyce got to know NHL hockey star and donut shop owner Tim Horton. In 1967, they signed a franchise agreement, and the legendary business relationship began. Horton lent his personality and promotional savvy while Joyce brought the business acumen and expertise to the table. In retirement, he continues to be engaged in his holding company, Jetport Inc, which has a significant real estate, aviation, and commercial interests.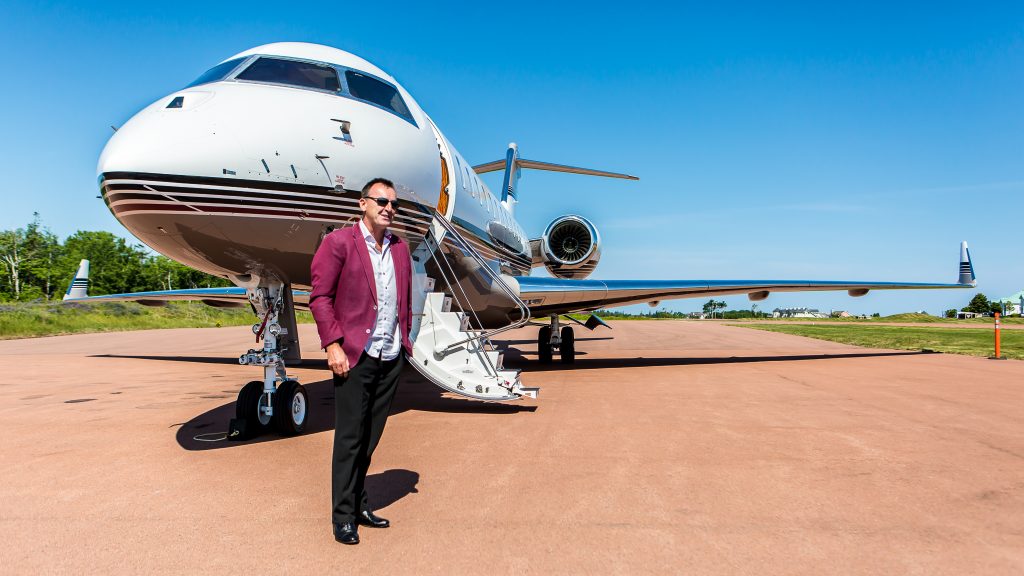 Led by Ron's son Steven Joyce, CEO of Fox Harb'r Resort, the leadership team has rooted this leisure community within the finest natural surroundings one could wish for, adding all the comforts of a top quality home build. This golf-and- wilderness community blends upscale luxury with socially progressive ideas more succinctly than any other. It's essentially prime farmland on the ocean. In fact, the resort prides itself on sustainably sourced seafood across all menus, and organic vegetables harvested from its own onsite greenhouses and gardens. Think quaint, idyllic Carmel-by- the-sea vibe, but perched dramatically on the Atlantic coast.
With such notable names as Bill Clinton and Tiger Woods, the course has seen its fair share of celebrity, drawn here for the privacy and exclusivity. Indeed, the resort looks and feels like a wondrous golf campus for the wealthy and well connected. Graceful cape architecture evokes a postcard tranquility, but club life is vibrant here— stargazing over hot toddies and organic-gardening events.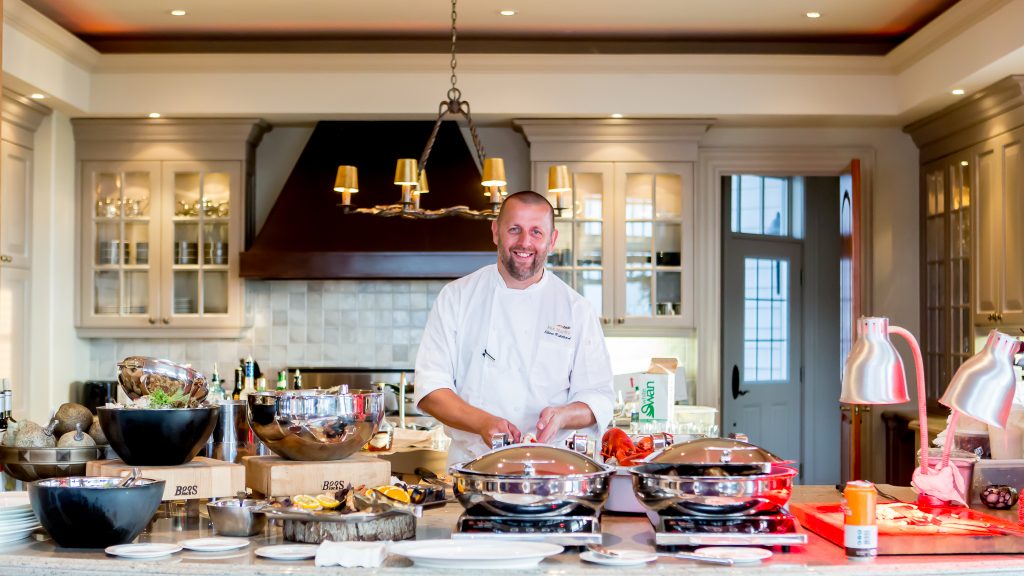 "It's truly validating to see our community evolve, they've started hosting their own social functions based on common interests and appreciation for the lifestyle here," Steven Joyce tells me over a steaming mountain of lobster meat. We're seated on the sprawling terrace of the Joyce family home at Fox Harb'r. This remains one of the signature coups of the resort— a lobster boil of epic proportions. "This is yet another distinct, regional experience that sets Fox Harb'r apart, a big hit with families and corporate groups alike." Indeed, Fox Harb'r Executive Chef Shane Robilliard knows seafood. You'll swoon over his specialty lobster ravioli. Sure, he has the freshest specimens in the country, but his strength lies in letting the ingredients speak for themselves.
Steven Joyce clearly takes pride in his top-notch staff. "We've attracted such a superb roster of craftsmen, golf pros, concierges, and chefs. The chemistry among all these talented people is what makes this place tick." In addition to trout ponds, sport shooting, a private 1,500-metre airstrip, jetport and marina, the resort has an impressive clubhouse, wellness spa and salon, a glorious indoor pool; mature landscaping and restaurant facilities, boasting one of the largest wine cellars in Eastern Canada. "We gain momentum from residents and frequent guests bringing their golf buddies up here," Joyce explains further. "First timers are blown away by the breadth of our offerings."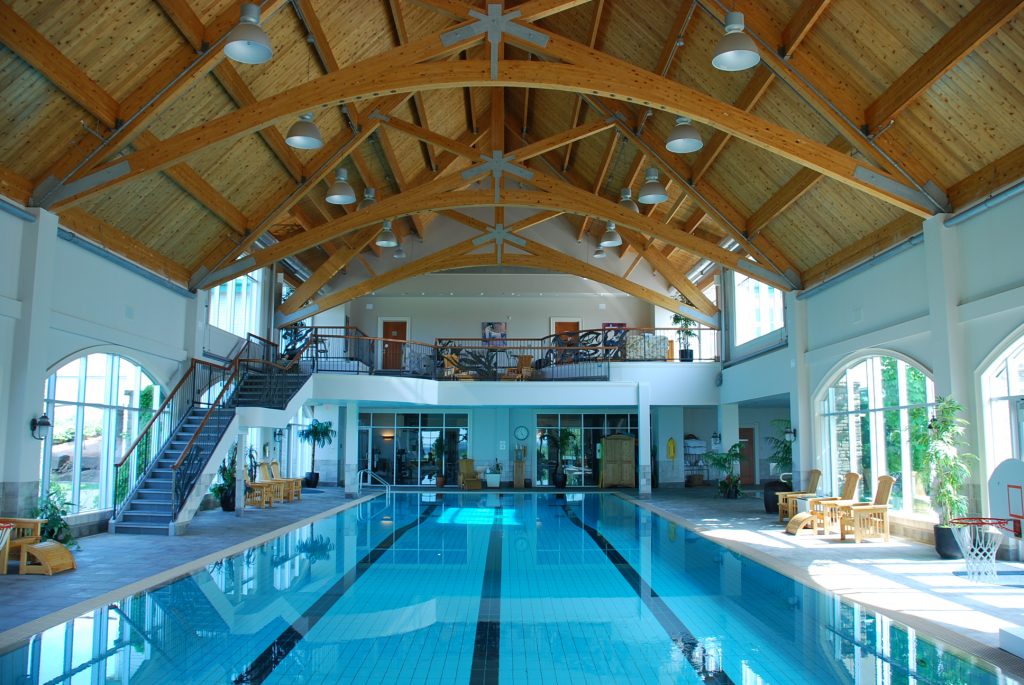 Fox Harb'r is a valentine to taking it easy and indulging in the beauty of the region, the breathtaking seascape panorama from your wraparound front porch. The resort isn't subject to routine bottom-line constraints; in a sense, it's a trust fund baby, with all the perks that entail. A majority of amenities and infrastructure were built before the first homeowners signed up. With its prime shoreline in a part of Nova Scotia that boasts warmer waters, prime lots boast spectacular sunsets across the Northumberland Strait to Prince Edward Island. The region, with unspoiled countryside and a growing number of wineries and craft breweries, has been dubbed the Sunrise Trail.
As an Atlantic aficionado, this golf course stopped me in my spikes. The golf course is a golden 250 acres designed by Graham Cooke. Designed with wide-open fairways that tuck and roll over dramatic coastal bluffs, this is as tricky a course as you'll find on the eastern seaboard. Cooke's unbridled approach yields a visual, visceral joyride of a golf course. Mounds, hollows, bunkers and target areas flow together like swirls on a frothy frappuccino. The 7,205-yard course follows the ravishing coast of the Northumberland Strait. The course has a par of 72; at a private event in 2009, Tiger Woods shot the course record, a 63.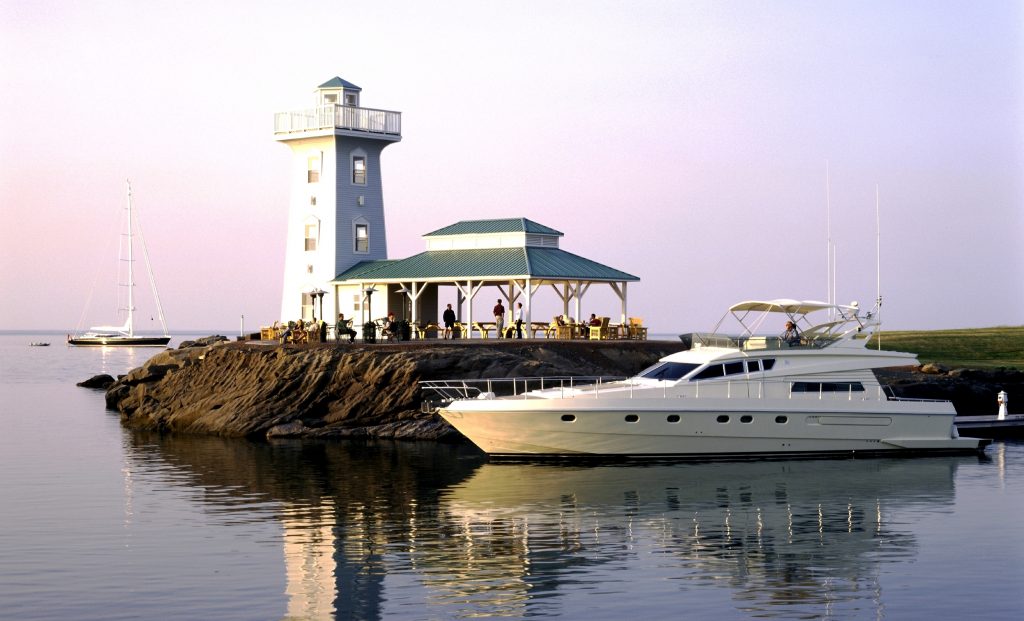 Most guests here presumably already know the sport, but beginners are in luck; while some courses come off a bit snobby in their golf academy approach, Fox Harb'r pros are refreshingly down to earth. When you inevitably hit a wild card into the conifers, you can at least console yourself with the best wings in the Maritimes at the bar— or perhaps an ego-soothing massage at the superb spa. Submerge yourself in the deep whirlpool tub, heated granite bathroom floors, luxurious linens, the English line of Molton Brown toiletries and sweeping views of the sea framed by the rolling course.
A cohort of savvy investors have bought custom detached homes and townhomes at Fox Harb'r, resplendent with upscale finishes. For most, the main draw is the esteemed, cultivated community and the natural beauty of Nova Scotia, and the generously sized lots, each more compelling than the next. Many second homeowners stretching their weekends into three and four days; the Internet savvy can run their businesses from here and enjoy all that this area has to offer.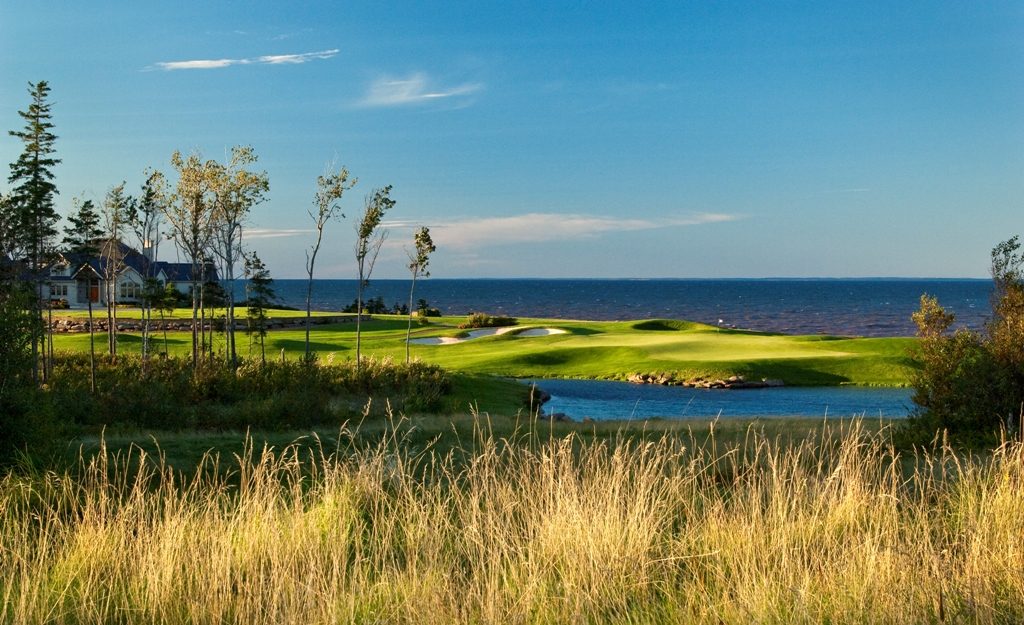 Whatever you do for kicks here — putting on bluff hugging golf holes, a rousing game of tennis, cardio sessions in the fitness complex — there's a captivating sea view to cap it off. Concierge service takes care of every last detail – from stocking and chilling the pinot gris in your custom home, to hosing down your waders after a big day of fly-casting. Revel in the refinement of a top-shelf private community, in golf that brims with beauty and challenge. Today's affluent investor has turned their eye toward wild, unspoiled surroundings. Further, they hope to make their luxury community of choice as sustainable as possible. Here, a fine balance has been struck between raw nature and rustic luxury.