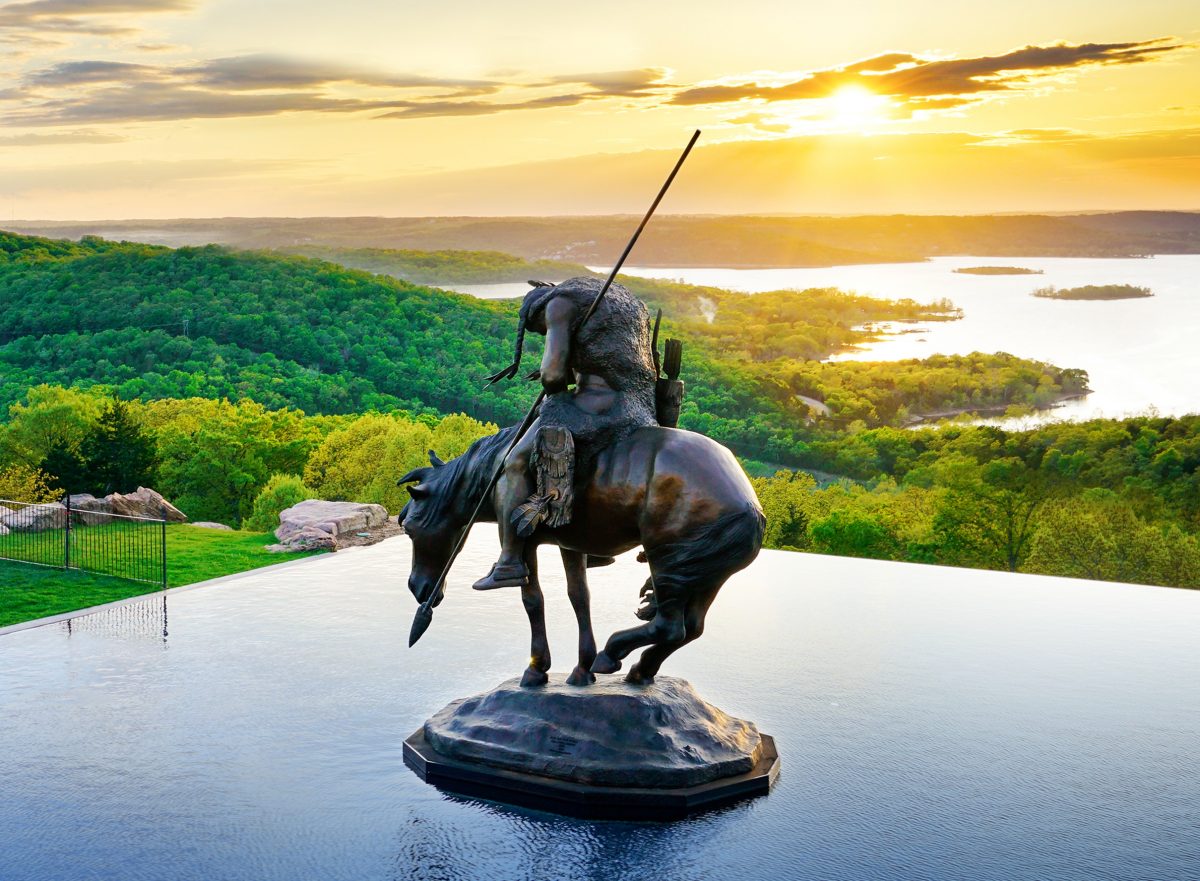 Located in the heart of the United States, discover an unexpected hideaway for adventure enthusiasts and relaxation seekers alike. Adorned in rustic elegance, Big Cedar Lodge is a remote haven of natural beauty. Amidst the rolling hills, rugged terrain and spectacular lake views lay secluded accommodations with inviting details like real wood burning fireplaces and private balconies. Guests can also enjoy luxury experiences like a day at Cedar Creek Spa, an 18,000 square foot spa complete with indoor grotto pool and ice room.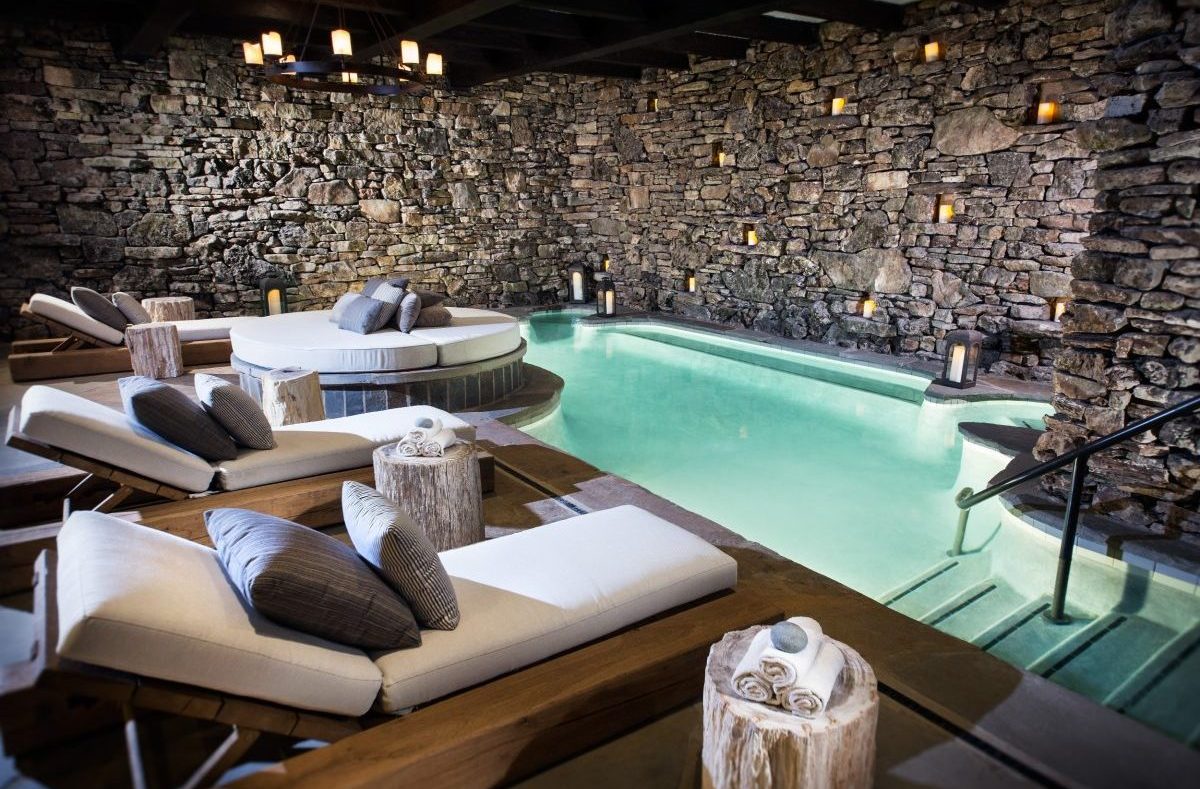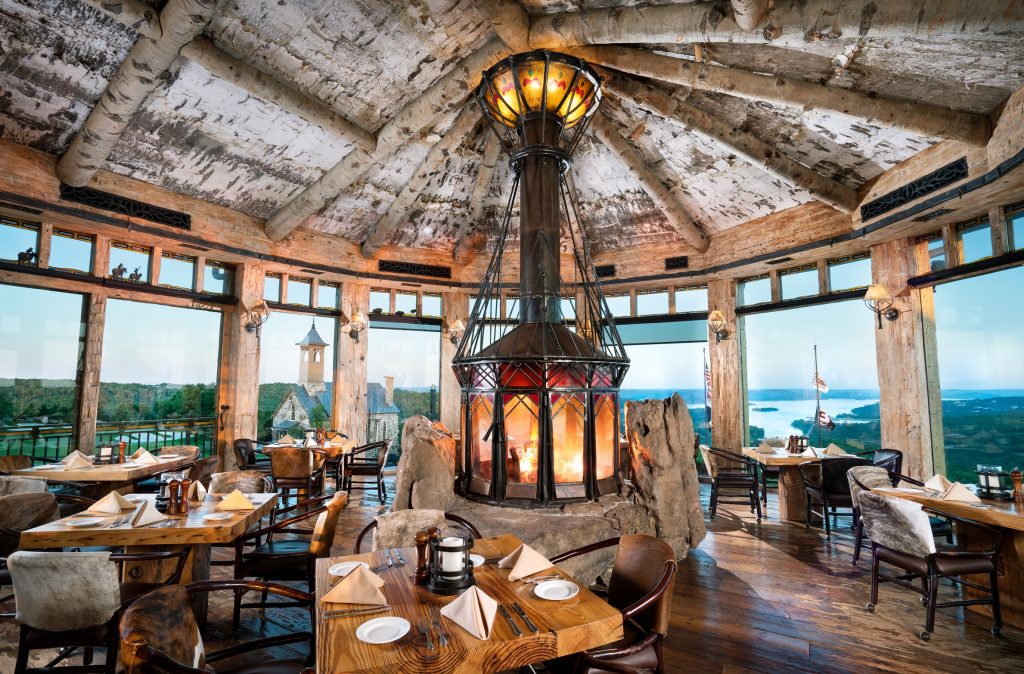 The true main attraction at Big Cedar Lodge is Mother Nature herself. This sprawling resort features countless outdoor activities for all types. One of the grandest encounters with the beauty of the Ozarks is through the game of golf. Inspired by a commitment to conservation, Johnny Morris, Founder of Bass Pro Shops and Big Cedar Lodge, set out to create one-of-a-kind golf experiences designed to highlight the magnificence of the region.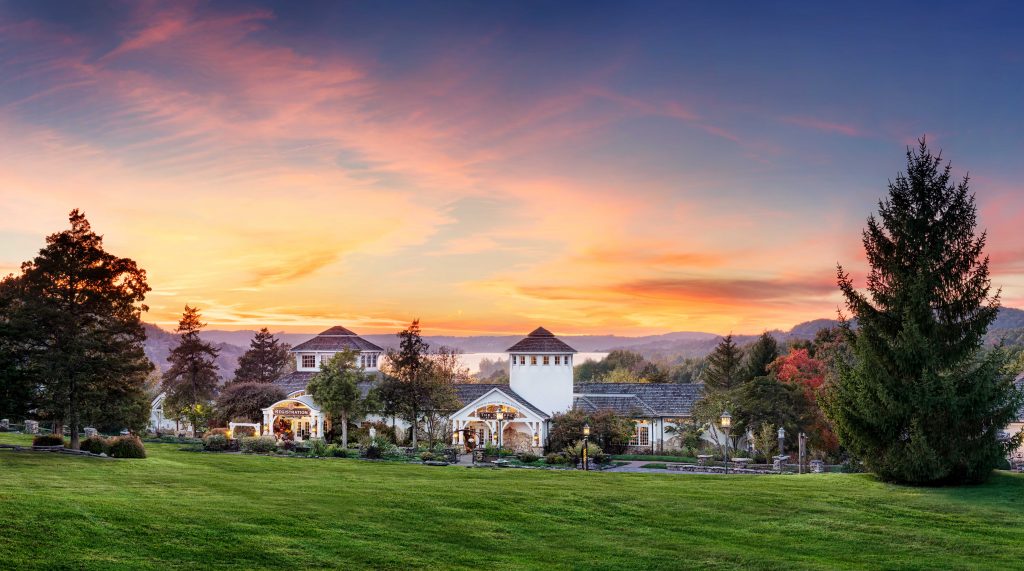 Big Cedar is currently home to two remarkably unique courses. Top of the Rock, designed by Jack Nicklaus, Arnold Palmer, and Johnny Morris, offers some of the most breathtaking views in the Ozarks and is the first and only 9-hole, par-3 course to be included in official PGA TOUR tournament play. In the words of PGA TOUR Commissioner, Tim Finchem, "If there was ever a par-3 course worthy of PGA TOUR tournament play, Top of the Rock is it." This course is especially superb for its location on a nature-based heritage preserve. Johnny Morris' Top of the Rock Ozarks Heritage Preserve includes: Lost Canyon Cave and Nature Trail; Top of the Rock Golf Course, Practice Facilities, and Pro Shop; Ancient Ozarks Natural History Museum; Arnie's Barn Restaurant and General Store; Osage Restaurant; Buffalo Bar; "End of the Trail" All-American Wine Cellar; the Chapel of the Ozarks and the Civil War Cabin.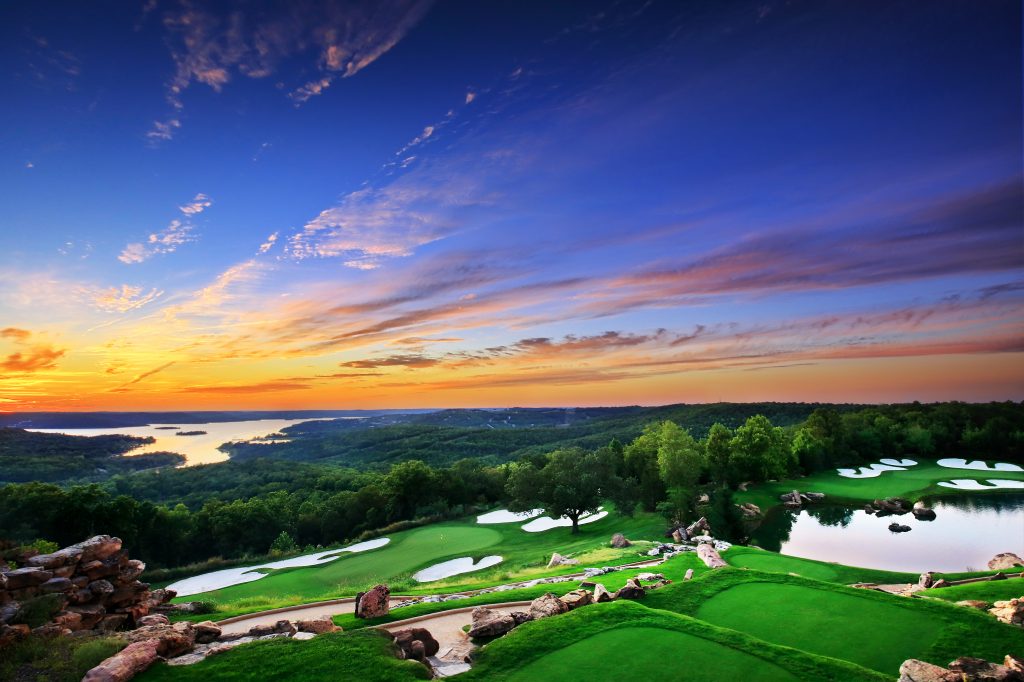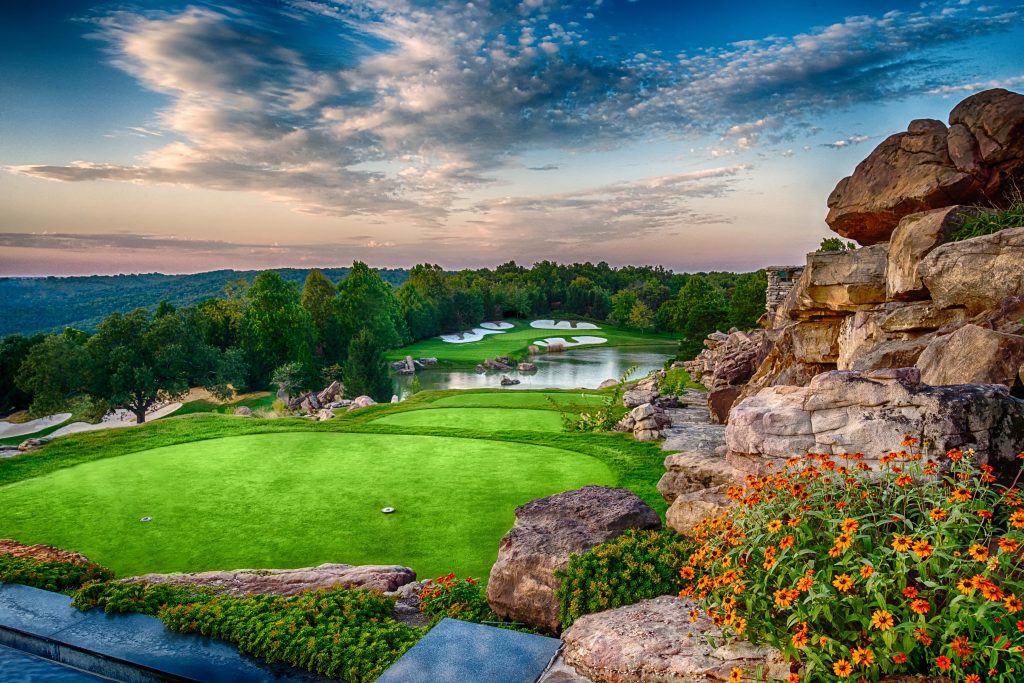 Matching the grandeur of Top of the Rock, Buffalo Ridge Springs course is an 18-hole course ranked by GOLF Magazine as the #1 Best Public Golf Course in Missouri. The course has been artfully reimagined by Johnny Morris and renowned golf course architect, Tom Fazio. Designed to pay tribute to the area's early settlers, roaming buffalo can be found grazing on native prairie grasses that surround the golf course boundaries.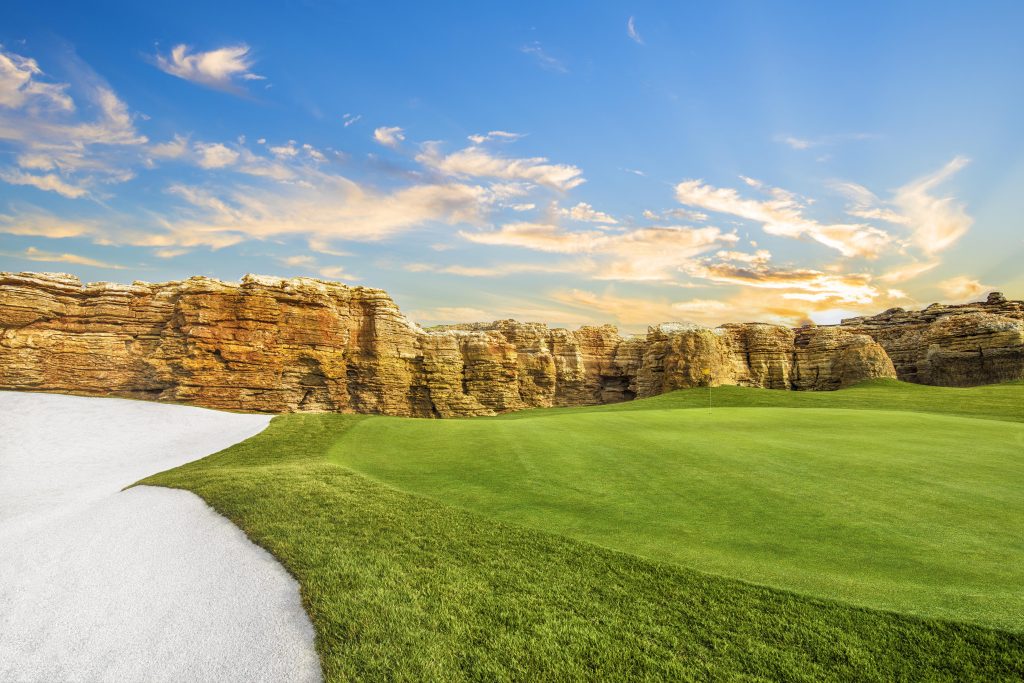 Adding to the already extraordinary game of golf at Big Cedar, two new courses are currently being constructed – an 18-hole course designed by Bill Coore and Ben Crenshaw and a world-class short course designed by Gary Player. With these developments, Big Cedar Lodge is quickly becoming known as America's next great golf destination.
Beyond the game of golf, the world-class attractions at Big Cedar Lodge offer countless opportunities to explore the majesty of the outdoors. One of these magnificent destinations is a 10,000 acre nature preserve, Dogwood Canyon Nature Park. You can do everything from horseback riding to fly fishing while marveling at views of captivating waterfalls and canyon walls. For the shooting enthusiast, the Bass Pro Shops Shooting Academy is a hilltop facility that allows you to engage in a variety of shooting disciplines.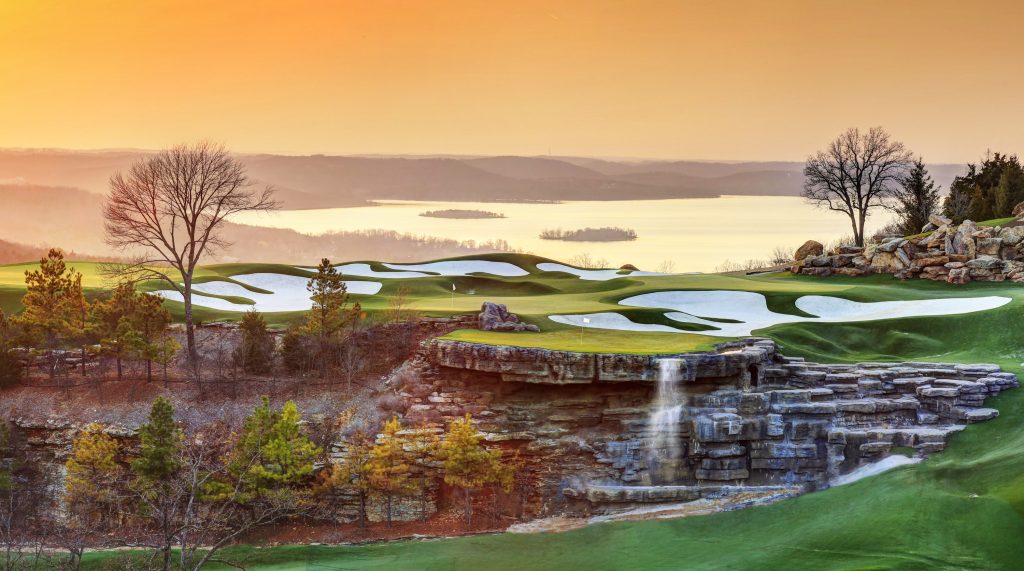 Building on some of these sporting traditions, every April, the world's most distinguished golfers, and sportsmen descend upon the Ozark Mountains to compete in the Bass Pro Shops Legends of Golf Tournament at Big Cedar Lodge. Unlike other PGA TOUR Champions events, when these remarkable players come to Missouri, they do a lot more than just golf. The Bass Pro Shops Legends of Golf poses a unique pro-am format where golfers also bass fish on Table Rock Lake, compete in shotgun sports at Bass Pro Shops' Shooting Academy and fly fish for rainbow trout at the pristine Dogwood Canyon Nature Park. It's quite a spectacle. So much so, that a photo of Jack Nicklaus netting a monster rainbow trout was the most popular photo on the PGA TOUR's Facebook page last year.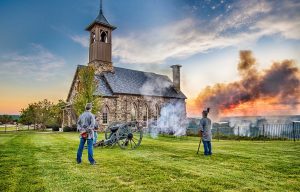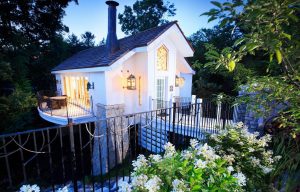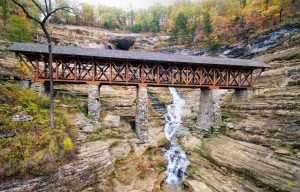 Whether you are looking for a golf getaway or just an opportunity to unplug, unwind and reconnect with nature, look no further than Big Cedar Lodge. Escape to the Ozark Mountains of Missouri and discover why this world-class destination was recently named the Number 1 Resort in the Midwest by Travel + Leisure Magazine. Call or visit the website today to start planning your stay.