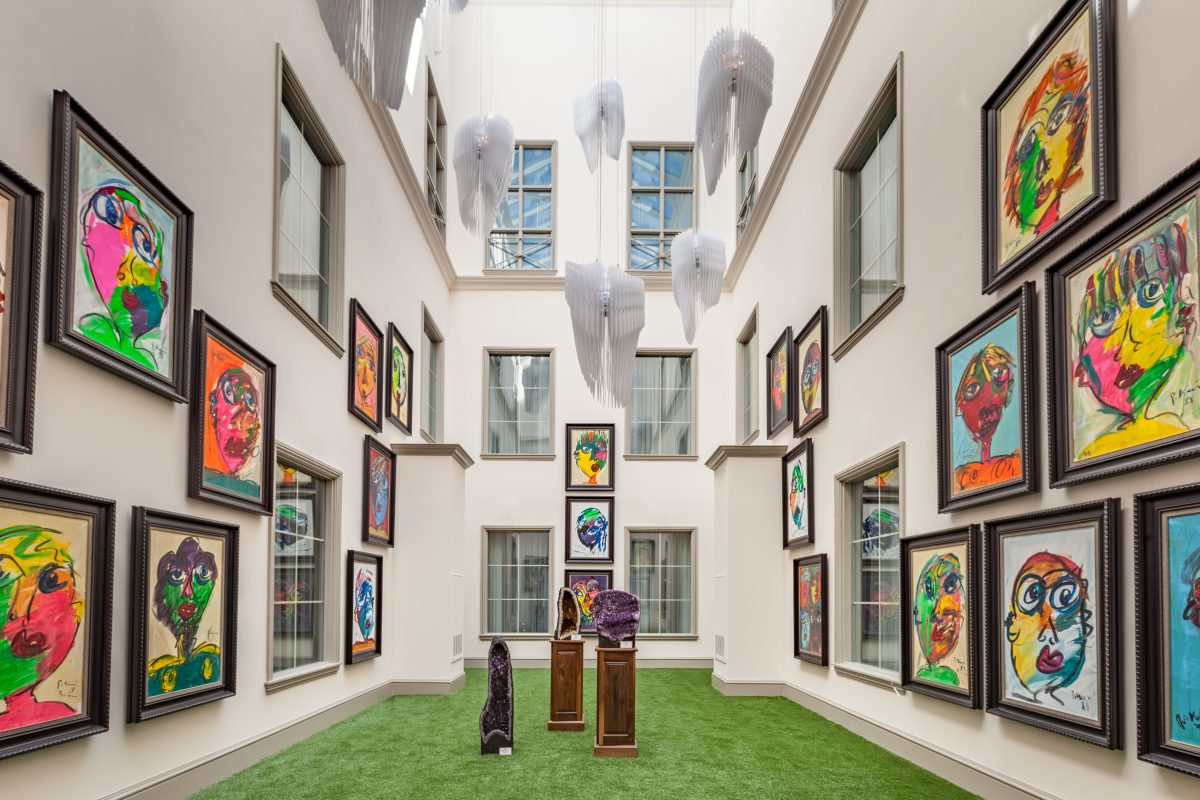 Consistently heralded as the best city in America, there is truly something special about Charleston. A delightful amalgam of genteel Southern charm, bohemian sophistication, and lively collegiate atmosphere, this city has a reputation for captivating its visitors. There is an ineffable beauty that puts a smile on all those who pass through it. With its lush green foliage, historical buildings, and quirky restaurants, Charleston always makes a perfect place to visit. And right in its heart you will find the perfect place to stay.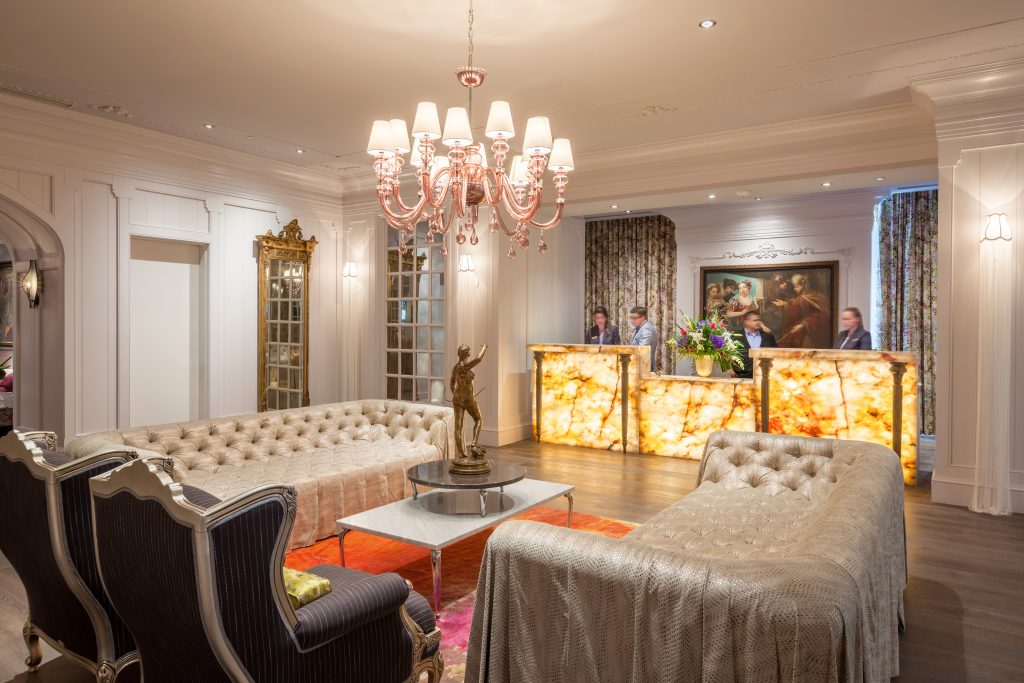 The Grand Bohemian Charleston is charming, 50-room, luxury boutique-style hotel that embodies all that the Kessler Collection brand is known for. Its unique, culture-forward, and replete with gorgeous art straight from Mr. Kessler's personal collection. There is a wonderful farm-to-table restaurant, Élevé, and a lively and inclusive, 1,100-square-foot art gallery run by a very knowledgable director. Under the watchful eye of new General Manager Olivier Bottois, the hotel manages to attain that rarefied sweet spot, blending the charm and exceptionalism of a boutique with the unparalleled service and amenities of large five-star chain.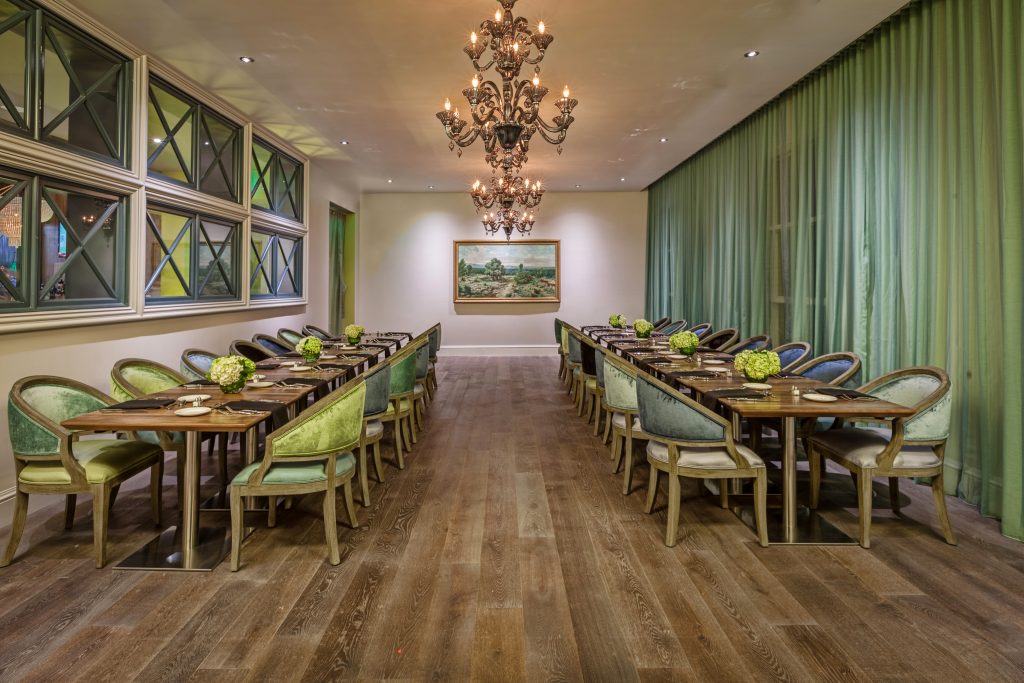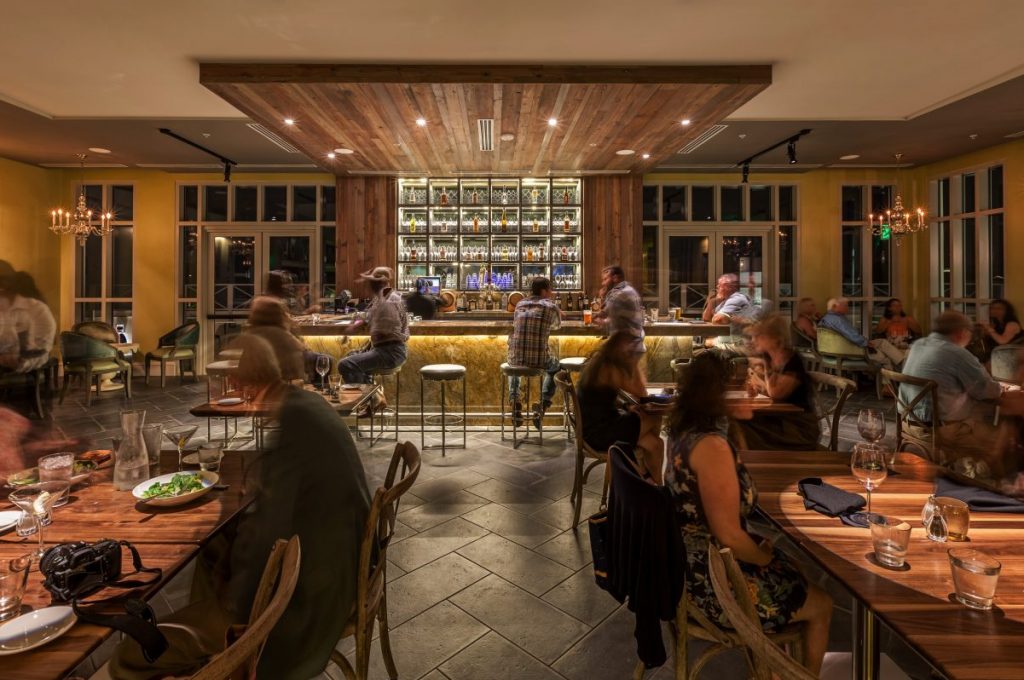 The hotel's unique nature is apparent as soon as you step inside. There's striking artwork everywhere, and the lobby has a feel that is best characterized as both luxurious and, for lack of a better word, bohemian. I especially loved the two elongated white sofas accented by a pink chandelier in the center of the lobby, and the radiant, tri-print couch beneath what looked an awful lot like a Klimt near the elevators. (The latter seemed to attract an endless parade of guests snapping Instagram-worthy photos.)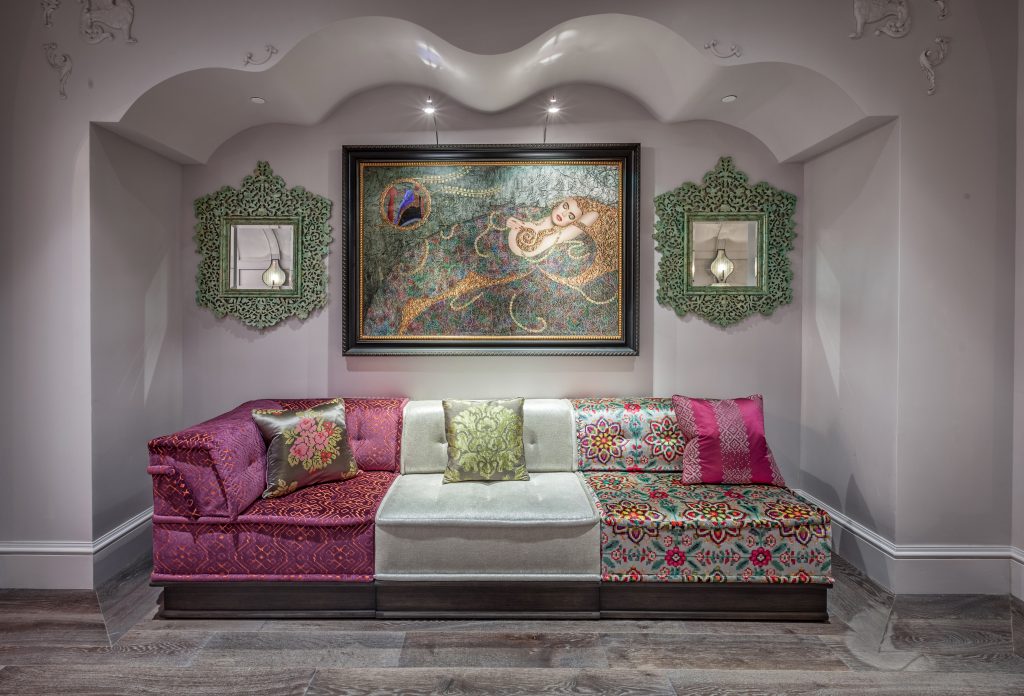 The rooms are befitting of the rest of the hotel's décor. They have off-white walls with striking yellow accents in the headboards, chairs, and lampposts. The curtains are particularly original — photo prints in dark purple monochrome. The bathrooms are filled with beautiful tile and feature lovely lavender vanities (careful pops of color are one of the strongest visual motifs at GBC). The rooms felt original, inviting, lavish, and spacious…to an extent. I don't imagine many complaining, but a noteworthy caveat is that to my knowledge, there are no traditional suites at the hotel.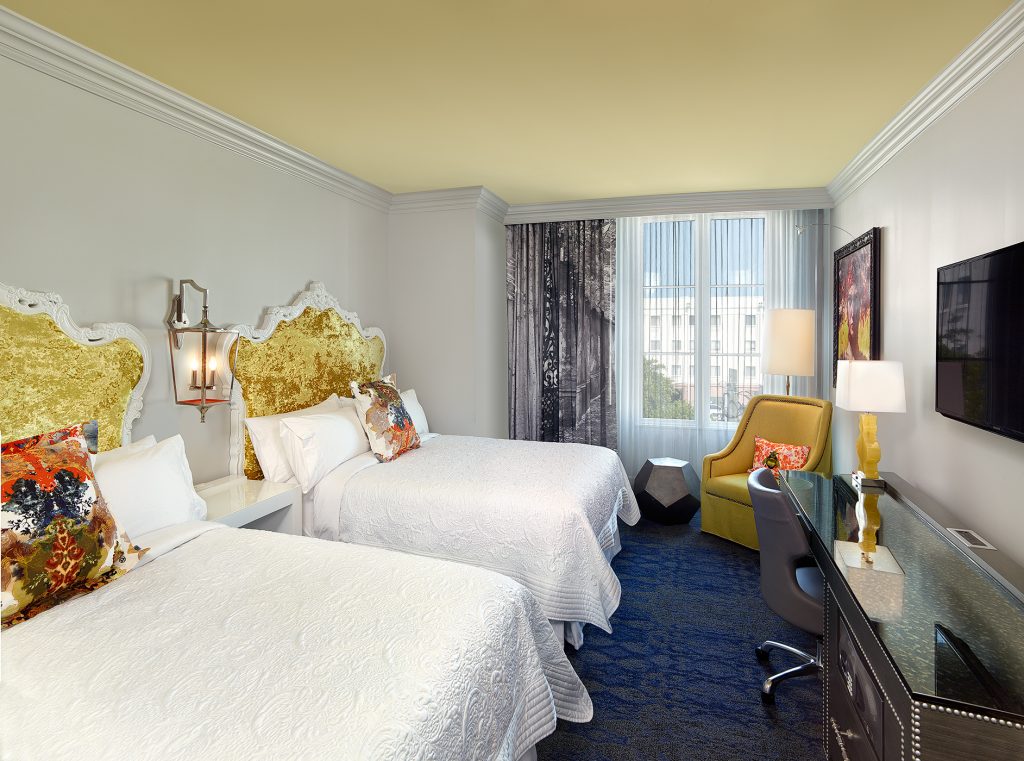 One thing the hotel does boast that very few others can claim is an exceptional and innovative new wine-blending program. An novel activity for a corporate retreat or a bachelorette, you and group gather around a stately table in a private room off the lobby and are privy to an illuminating course in which you sip different varietals and concoct your own unique bottle, complete with a personalized label. The sommelier is knowledgeable without being snooty, and supremely dedicated to helping you craft the perfect blend. It is the kind of thing that truly makes you appreciate a hotel like this.
Located on the top floor of the hotel, Élevé is a vast restaurant that later in the evening transforms into a sophisticated rooftop bar/nightlife spot with live music on the weekends. The décor is as brilliant as any other part of the hotel — its dueling bars have high-stretching wooden tops and poignant yellow under-lighting — and it leads out to a spacious deck with a tremendous view of Downtown Charleston. And the food is exceptional, as Executive Chef Ryley McGillis delivers an innovative menu of delectable new American dishes like roasted diver scallops and wagyu beef carpaccio.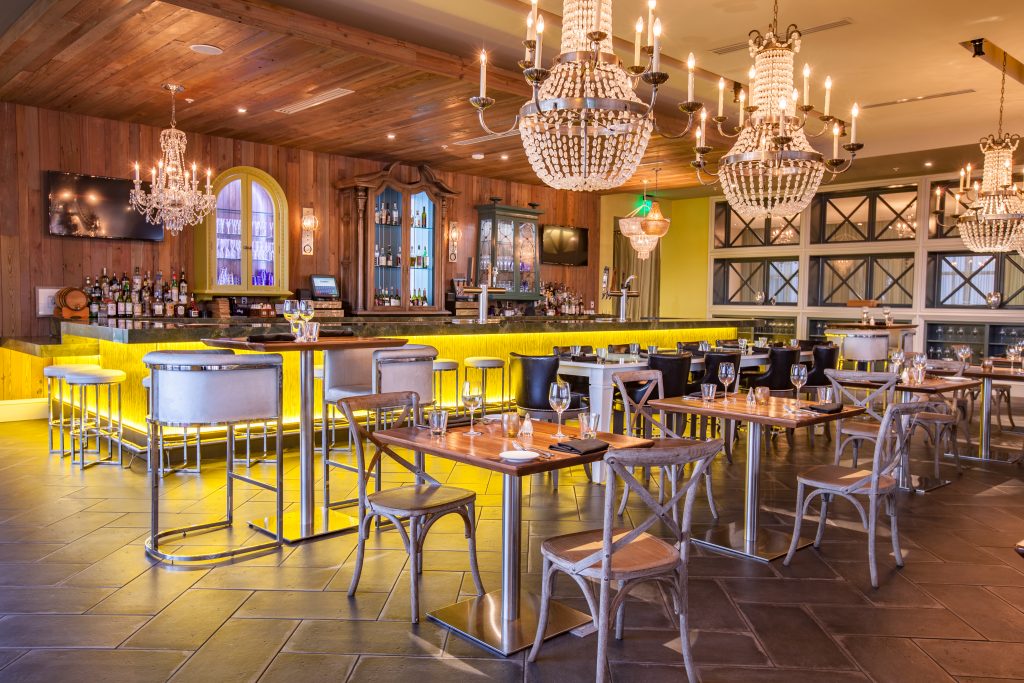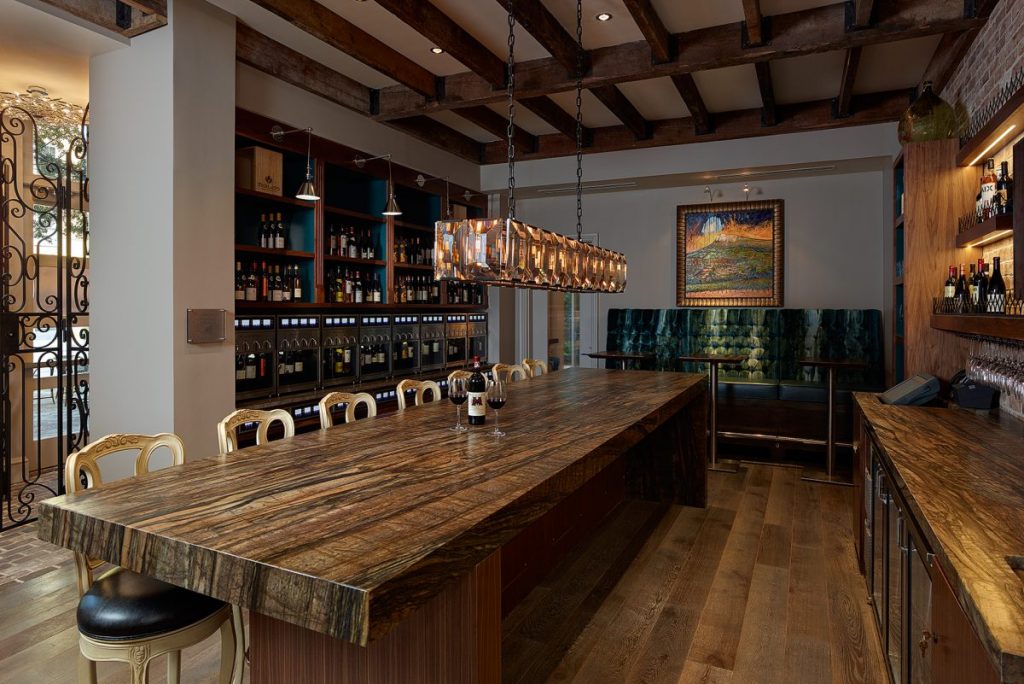 Last not but not least, the gallery. Grand Bohemian Charleston may not have a spa (although the concierge would be happy to direct you to the best one nearby), but it does have a quaint and vibrant gallery. Unlike the art in the rest of the hotel (which is decidedly traditional), the gallery features everything from traditional to modern and abstract pieces from both international and local artists. And Gallery Director Dayna Caldwell is passionate, knowledgeable, and, notably, unpretentious.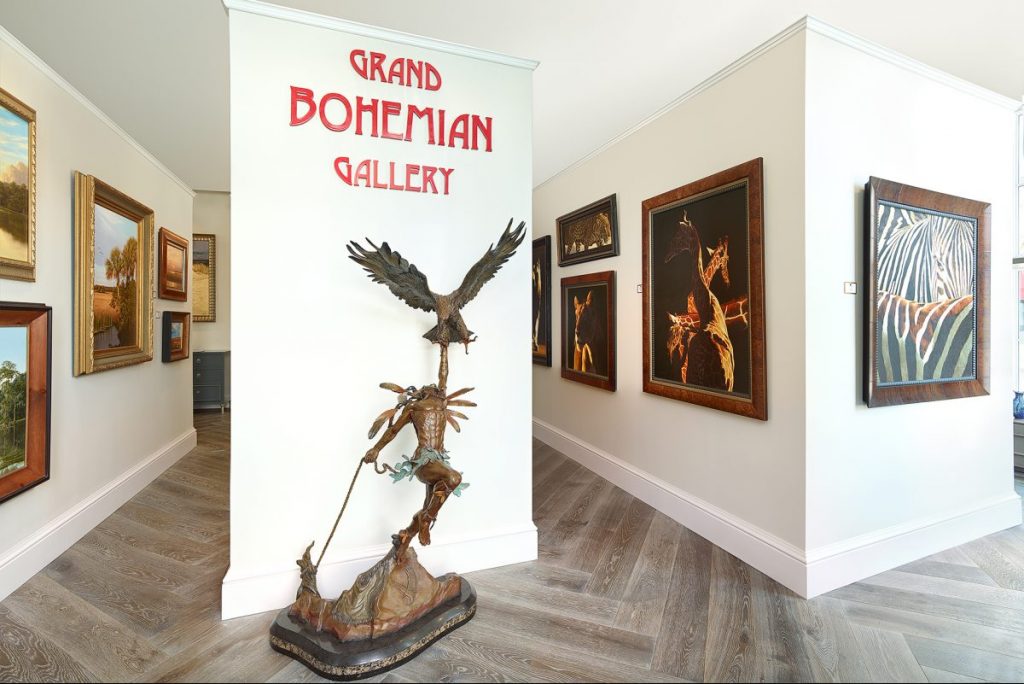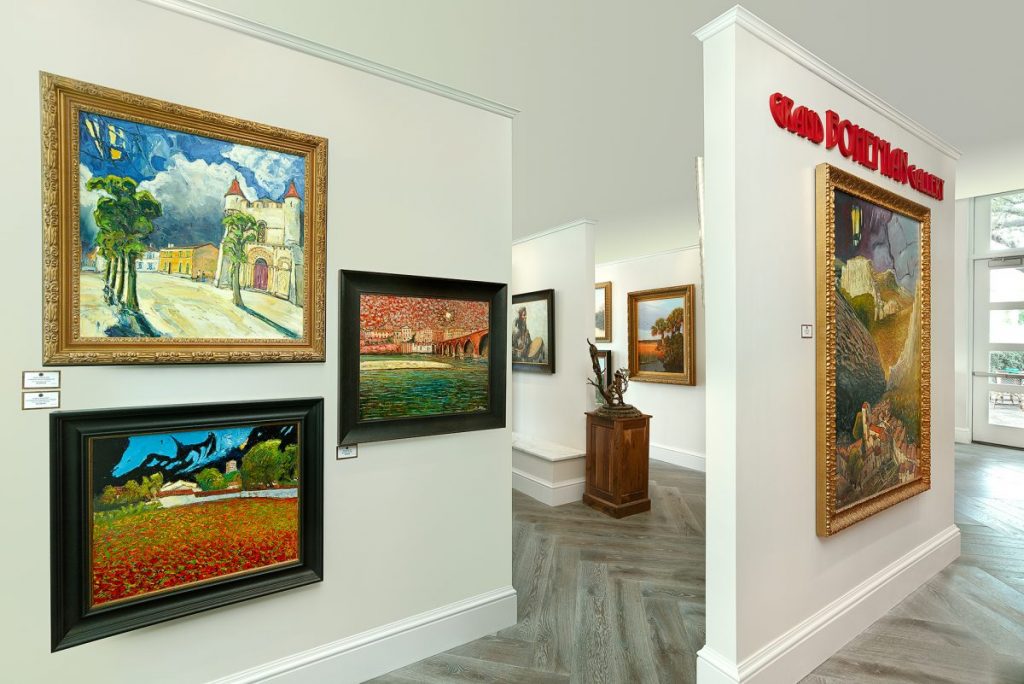 In closing, the Grand Bohemian Charleston presents visitors to its lovely and historic city with an experience as one-of-a-kind as the city itself. From the art to the décor to the food to the service, it's near impeccable and easy to recommend to anyone visiting Charleston — especially those looking for an original, cultural experience. If you can live without a couple five-star amenities, you will enjoy an overall experience that is truly unparalleled.