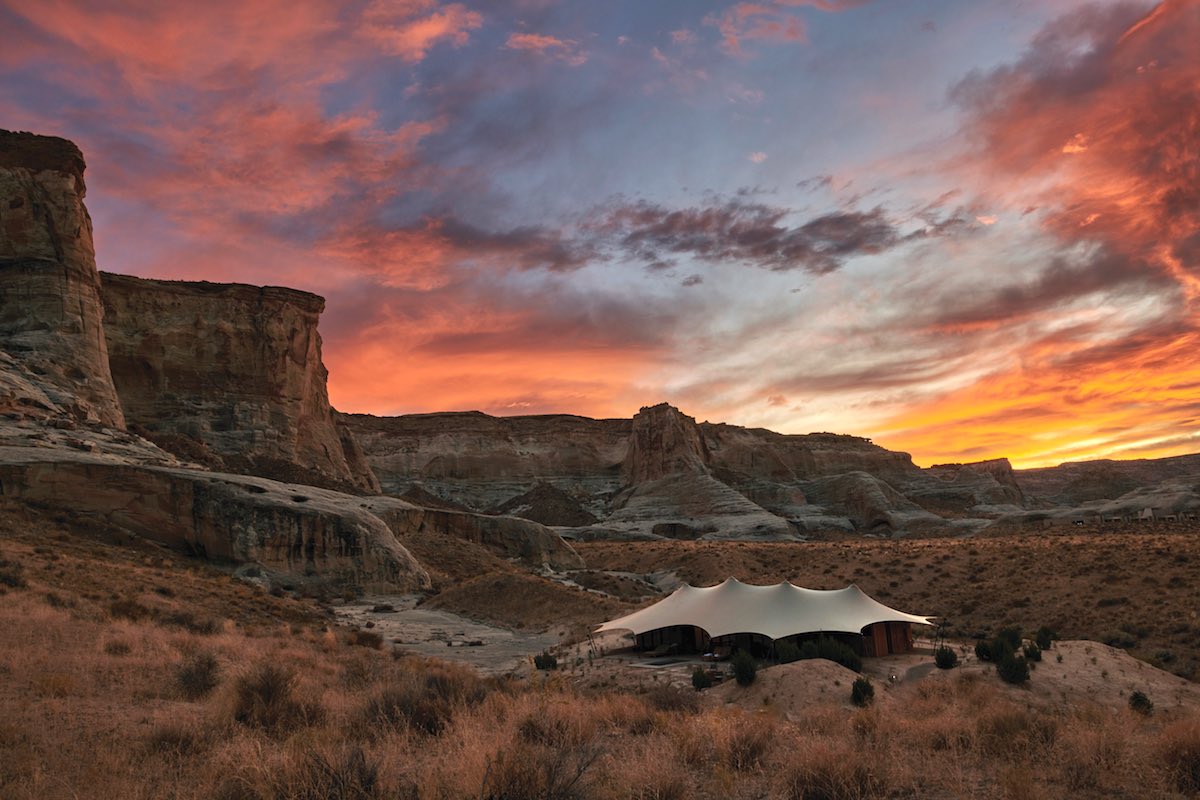 Adrenaline aficionados have long been drawn to Amangiri to embark on soul-expanding adventures. The bucket-list-worthy South Utah getaway is the ideal destination for those looking to push the boundaries of adventure travel, discovering an ancient landscape. A marvel of contemporary architecture, Amangiri blends into untouched red-rock country, claiming 600 acres of the vast and majestic Colorado Plateau, the original Wild West.
As the newest offering at the resort, Amangiri offers the Cave Peak Stairway, a unique, one-of-a-kind installation raising some 400 feet above the ground; imagine mesmerizing vistas of the entire property and beyond. A geological beacon to thrill seekers, the stairway's 120 steps are accessible from the resort's existing Cave Peak Via Ferrata Trail. Destined to be an iconic, signature adventure, you'll now take to the stairs after completing the Via Ferrata and will be rewarded with an incredible, indescribable panorama from the top.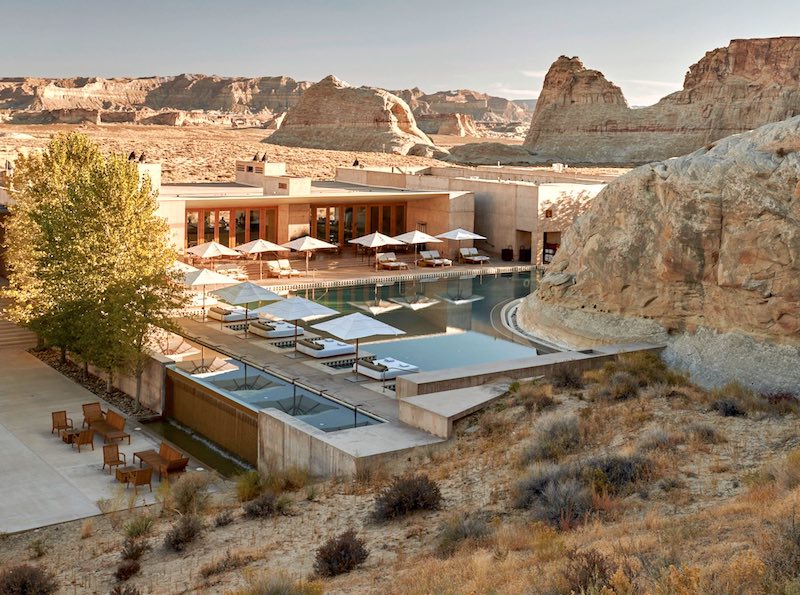 "As the time came for our guests to travel again, we decided to welcome them back to Amangiri's thrilling adventures with an attraction as unique as our destination itself! As the longest, highest and steepest areal walkway in the western hemisphere, the Cave Peak Stairway tests courage, confidence and mindfulness of every traveler ready to take that first step off its literal ledge," said Julien Surget, general manager of Amangiri.
Camp Sarika by Amangiri opened its doors last year, debuting "a sleep under a canopy of stars" experience like no other. In the spellbinding midst of 1,483 acres of wilderness in the middle of the Utah high country, Camp Sarika holds a maximum of 30 guests in 10 tented pavilions. Your tent comes with both an outdoor deck and private plunge pool. Choose from one or two-bedroom tented options that each come with a living area, dining area, bar, and fire pit. The campsite also comes with a main pavilion for gathering as well as two spa suites, a full restaurant, sun deck, swimming pool, and jacuzzi.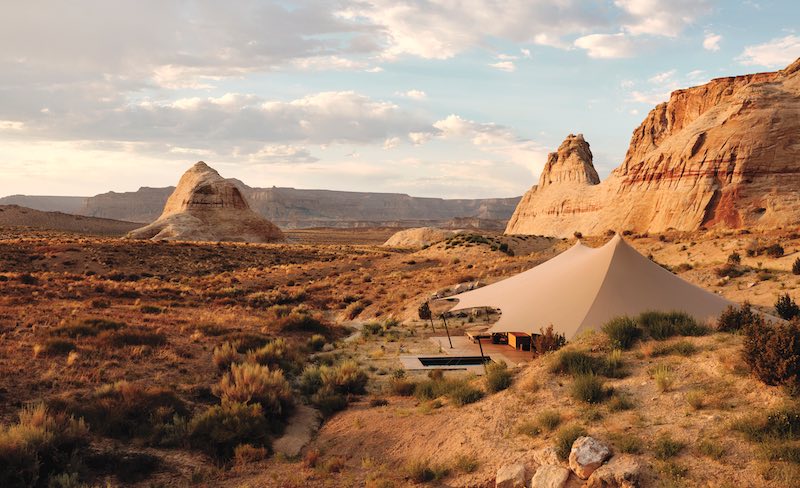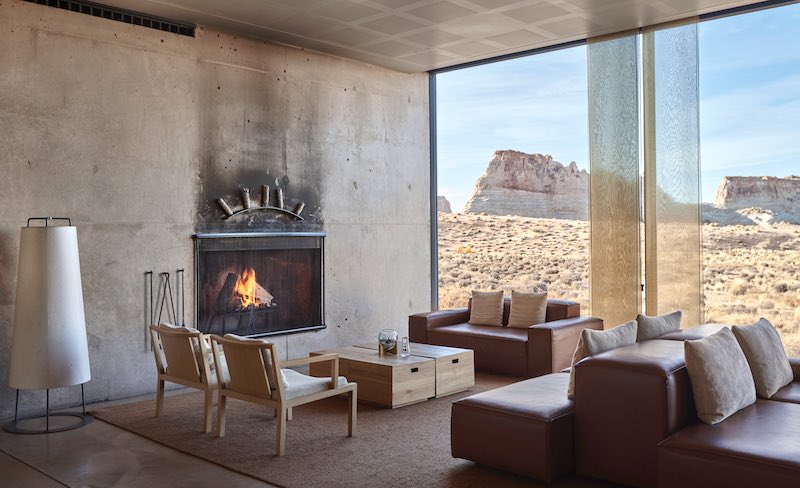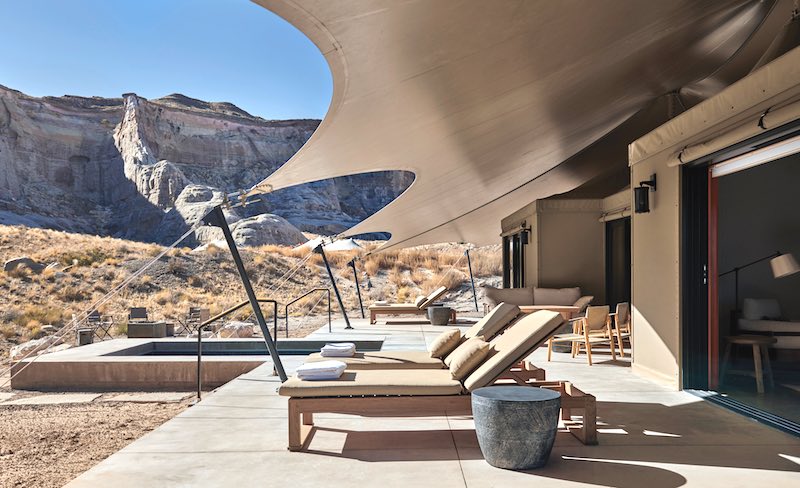 At the camp, take a hike at the five nearby national parks including Zion, Grand Canyon, and Bryce, or adventure through the canyons or take on horseback riding. The ever-ready concierge team can arrange private tours by plane, helicopter, or romantic hot air balloon rides to get a full spectrum view of the bountiful beauty from above.