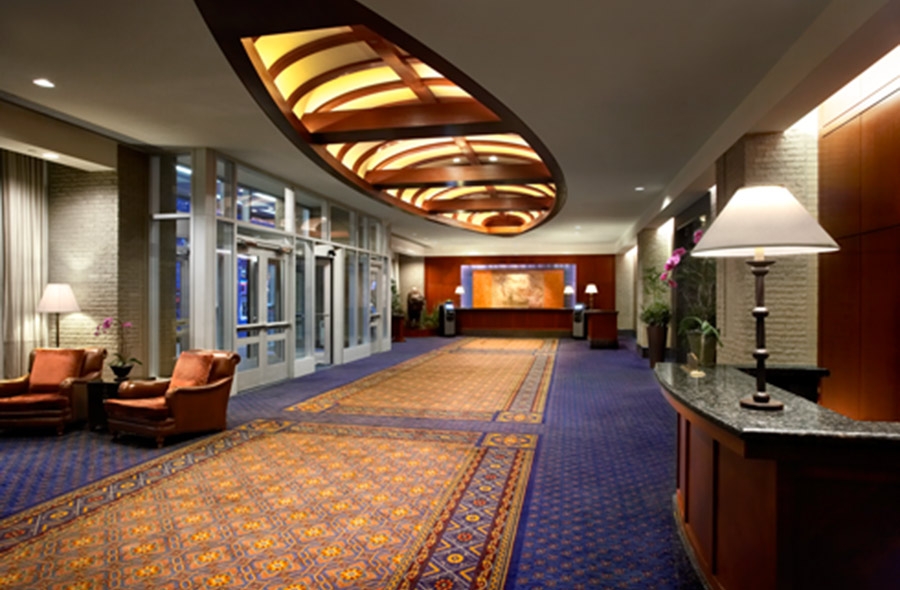 Hyatt Regency Calgary is a full-service luxury hotel centrally located in the heart of downtown Calgary, Alberta.
At the corner of Stephen Avenue Walk, a popular pedestrian street filled with restaurants, pubs, shops, theatre, and various entertainment venues, this ideal city centre location is also connected to the Calgary TELUS Convention Centre. Step through our doors and discover luxury guest rooms and suites, upscale restaurants, and world-class spa services.
Unparalleled Heritage
The luxury hotel is located in one of the city's historic sandstone. Hyatt Regency Calgary has done an impeccable job at restoring and showcasing the historical buildings it surrounds, while embracing a contemporary, western feel that showcases Calgary's cosmopolitan personality. Not only is Hyatt Regency Calgary structurally stunning, it also captures the spirit of Calgary and is adorned with western paintings and sculptures created by local artists.
Unparalleled Culture
Over 500 pieces of hand-selected or commissioned art created by some of Canada's best artists are part of the impressive art collection housed at Hyatt Regency Calgary. The collection captures the essence of the Western Canadian landscape. The collection allows visitors to experience a fine art adventure. From oils, watercolors and acrylics to stones, bronzes and computer-generated images, visitors can sense the tranquility of the rolling foothills, the beauty of the Canadian Rockies and the rich history of our city, province and country.
Unparalleled Dinning
In addition to offering some of the most stunning visuals Calgary has to offer in the form of art and architecture, Hyatt Regency Calgary also provides four options for high-quality dining as well as a spa retreat. Thomsons Restaurant & Sandstone Lounge are adorned with Alberta-themed decor and a pristine atmosphere. More casual diners inhabit the Sandstone Lounge while those looking for a formal atmosphere enjoy Thomsons Restaurant. Adjacent to these two establishments is award wining 4 Diamond restaurant, Catch & the Oyster Bar, offering the best seafood Calgary has to offer with fresh catches flown in daily.
Unparalleled Pampering
At Stillwater Spa, guests of the hotel and Calgary natives alike are pampered with the most luxurious and innovative treatments, made to feel as though they have been whisked away to a lavish retreat.
Unparalleled Freshness
The hotel also incorporates innovative technologies and recently introduced Respire Guest Rooms and Meeting Space. These are hypoallergenic rooms that provide a comfortable environment for all guests, especially allergy sufferers. Although all Hyatt rooms follow strict protocol for cleanliness, these rooms are specially maintained to help those sensitive to airborne particles, allowing these individuals to breathe deeply and sleep soundly. Leading asthma and allergy physicians recognize this process as an effective solution for those with heightened sensitivities. Combining a state-of-the-art air purification system with a thorough process for treating all the surfaces in the room, Respire by Hyatt delivers a unique clean air environment without sacrificing any of the comfort of your hotel room.