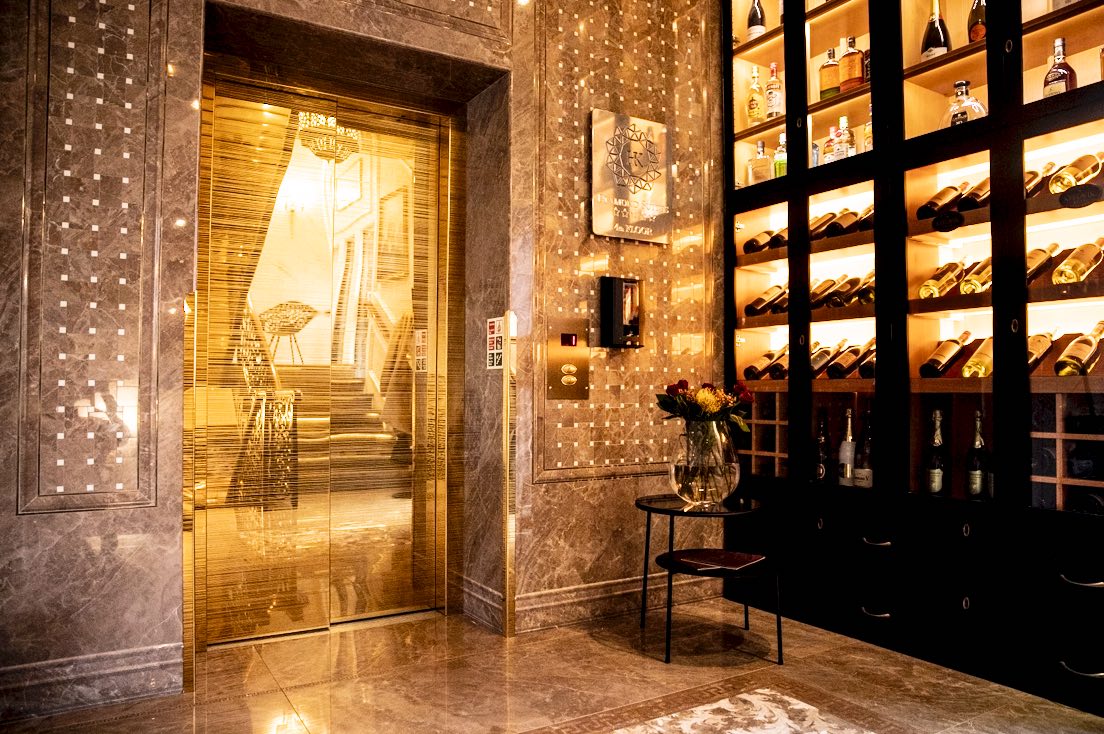 Travelers looking for opulence, luxury, adventure and the most indulgent place to stay in the Land of Ice and Fire need look no further than Diamond Suites. This five-star boutique hotel is located on the top floor of the renowned Hotel Keflavik, a 35-year-old family run hotel. Diamond Suites has just five luxury penthouse residences, each named after a precious gemstone. The suites feature private, glass-enclosed hot tubs with spectacular views of the Reykjanes Peninsula, magnificent, hand-carved beds with Swarovski crystal buttons; fabulous bathrooms with Versace tiles and Philippe Starck taps—and a level of service that is second to none. Exquisite experiences, personal service and luxury are what this boutique hotel continually strives to do better than any other.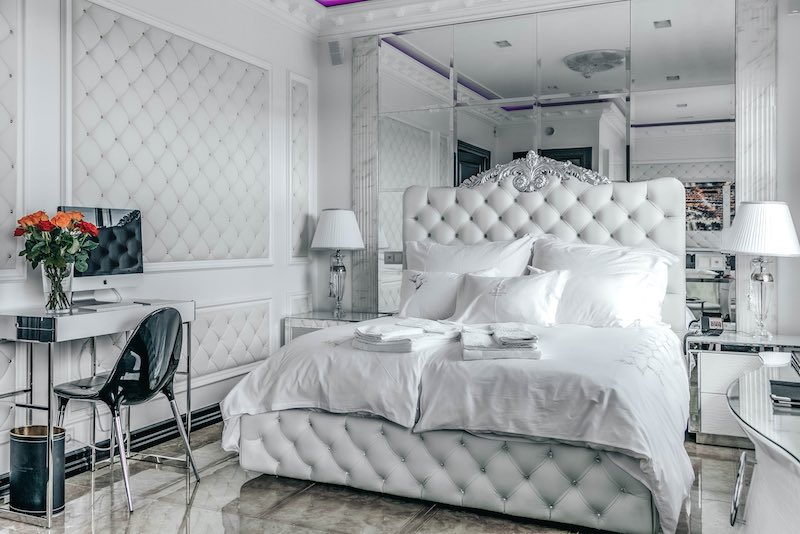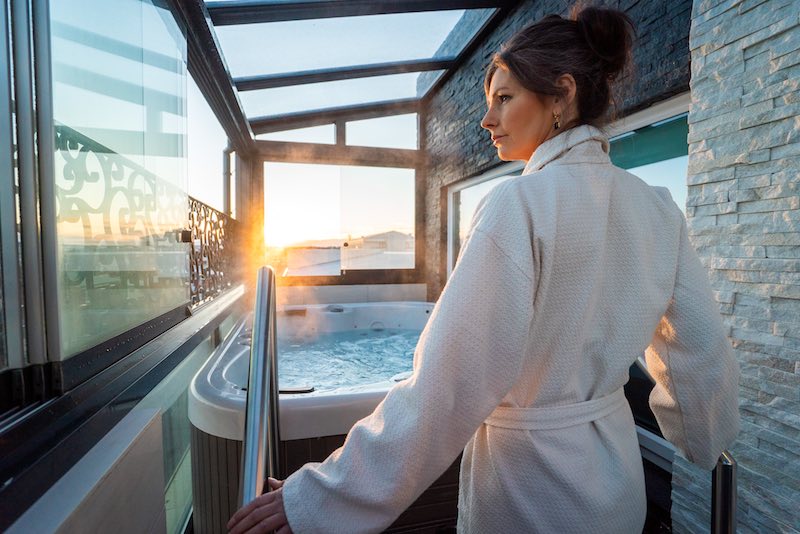 The suites are individually decorated, each one with its own character and theme, and all are filled with only the finest luxury furniture, equipment and amenities. Each suite has a king-size bed and a pullout sofa to accommodate as many as 4-5 persons. And the hotel's highly unique suite combination makes it possible to reserve a one-bedroom suite, a two-bedroom suite or a five-bedroom apartment suite.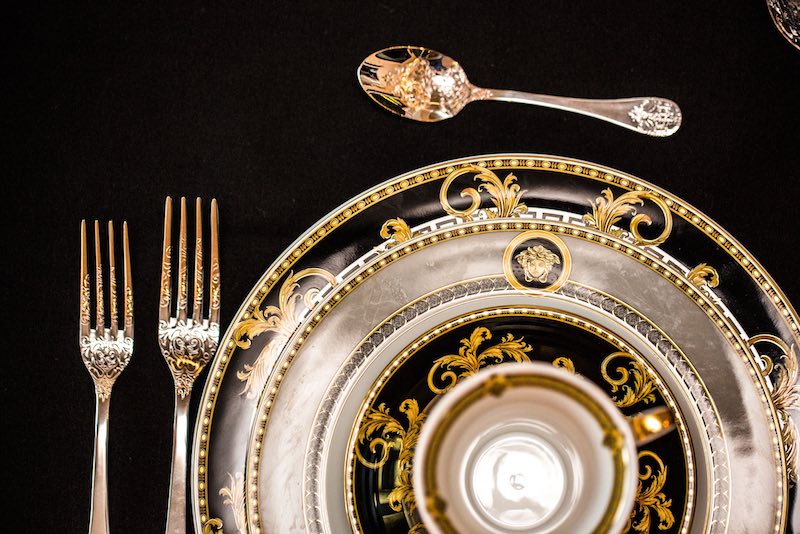 The Diamond Suites have a private lounge and dining area with a fireplace, a well-appointed kitchenette and terrace with an outdoor hot tub, exclusively reserved for Diamond Suites guests. Located on the ground floor, KEF Restaurant is a first-class, a la carte restaurant serving adventurous dishes made with only the freshest ingredients from local sources to ensure quality. At the renowned Diamond Lounge & Bar, guests can enjoy a glass of handpicked wine, select from a wide variety of cocktails or taste Icelandic-brewed draft beer while receiving outstanding prompt and personal service from the wait staff. Guests also receive free access to the 7,000 square-foot fitness center, Lifestyle, that is fully-equipped with state-of-the-art fitness machines and equipment and offers options for spinning and aerobic classes.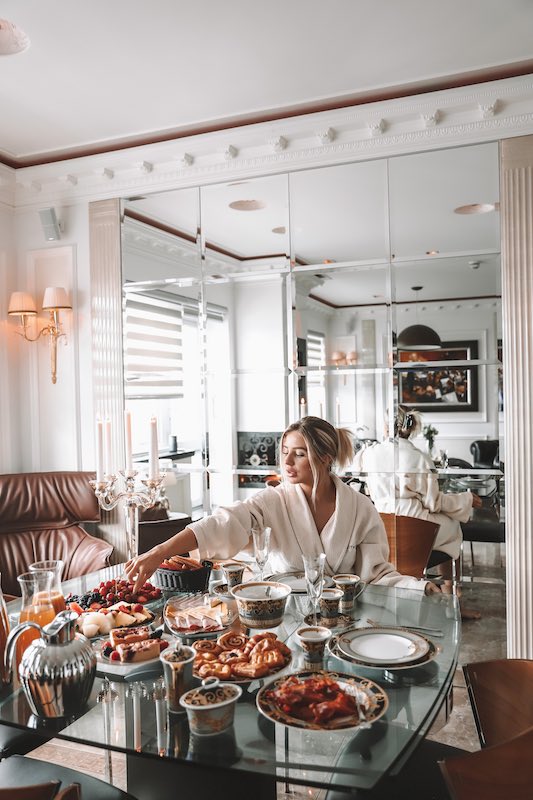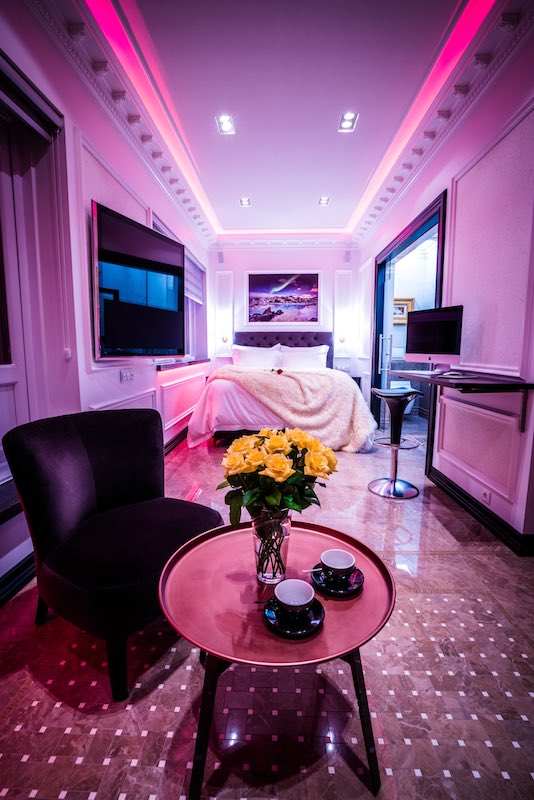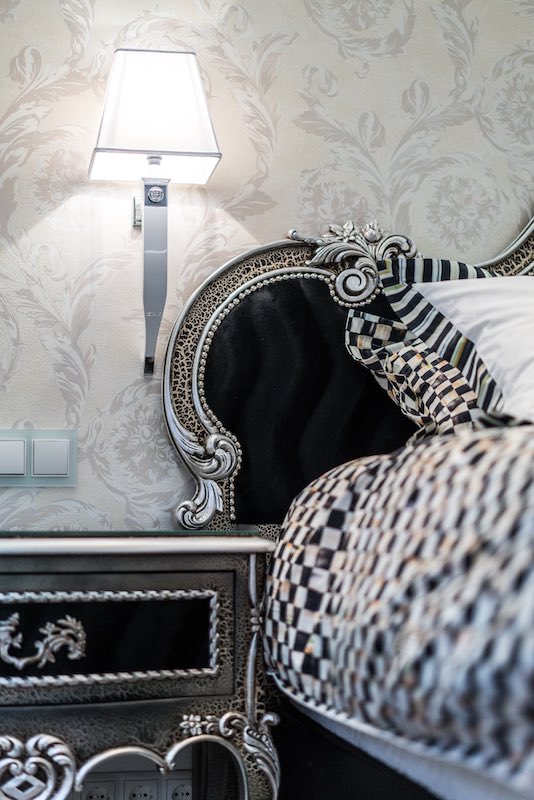 Diamond Suites is located in downtown Keflavik and is just a five-minute drive away from Keflavik International Airport. The Reykjanes Peninsula is at the heart of everything Iceland has to offer. It is the most visited area in Iceland—and with good reason. From relaxing in the geothermal waters of the Blue Lagoon to geyser-, whale- or volcano-watching, travelers are spoiled by the choice of things to do. The family team at Diamond Suites is always delighted to help guests arrange an itinerary.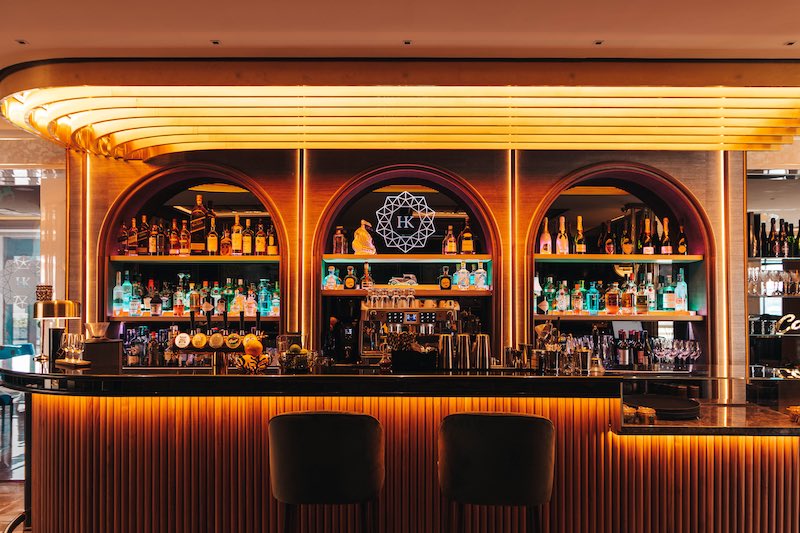 Diamond Suites Keflavík–Iceland's first five-star hotel—is the perfect place to jet off to, to escape and unwind at any time of year. With celebrities, VIPs and world dignitaries among its clientele, this superb, family-run hotel offers the ultimate luxury hotel experience. Find out more about the hotel, the people behind it and its inspired interiors at diamondsuites.is.