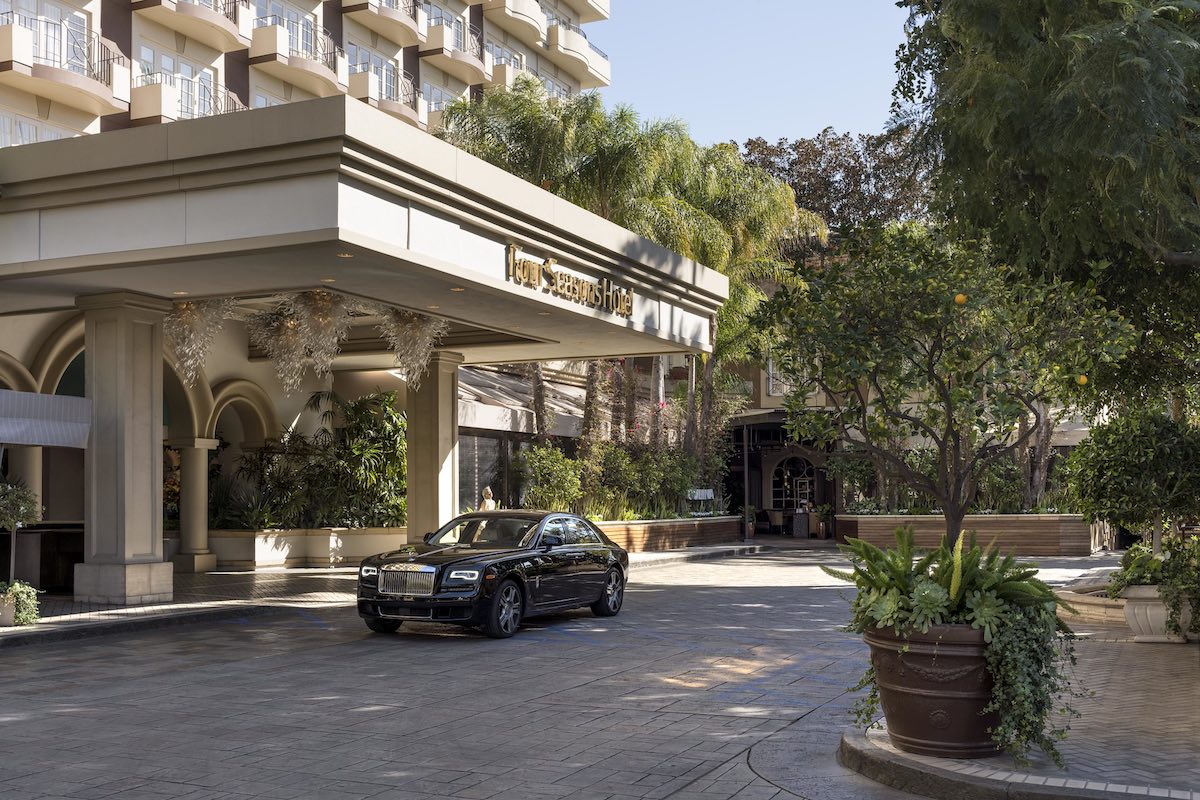 It is one of the most timeless and iconic luxury resorts in America, a quintessential classic LA resort bursting with history and charm. For nearly four decades, the Four Seasons Hotel Los Angeles at Beverly Hills has provided guests with first-rate service, posh amenities, and an unbridled luxury vacation experience. Through countless intelligent additions and improvements over the years — a wellness wing, stunning residences including a headline-making, $70-million penthouse — its quality and charm have remained steadfast.
Tucked away on Doheny in the heart of Beverly Hills, this lavish, pet-friendly property offers everything one could want while visiting Los Angeles. There are 285 wonderfully appointed rooms (including 98 suites), an award-winning fine dining restaurant (Culina), an entire floor devoted to wellness, and much, much more. The entire hotel possesses an effortless elegance, and its amenities (saltwater pool, world-class spa, fourth-floor outdoor gym) give the feeling of a secluded destination resort despite the prime urban location.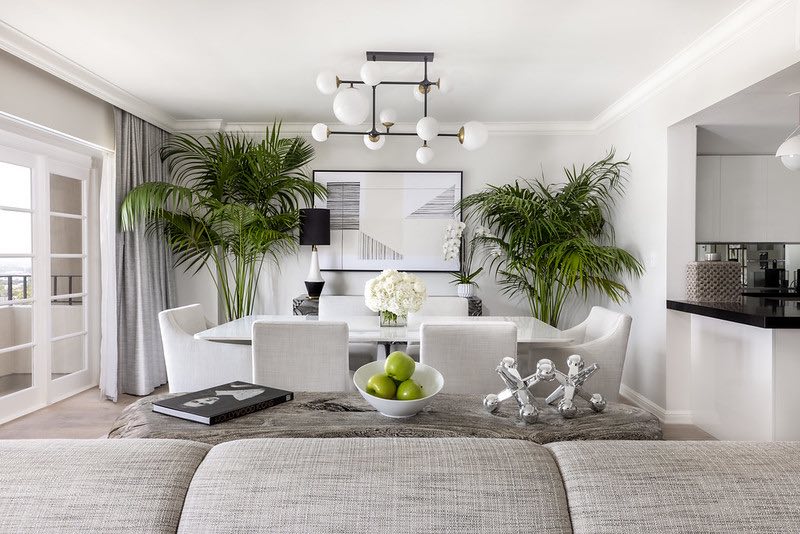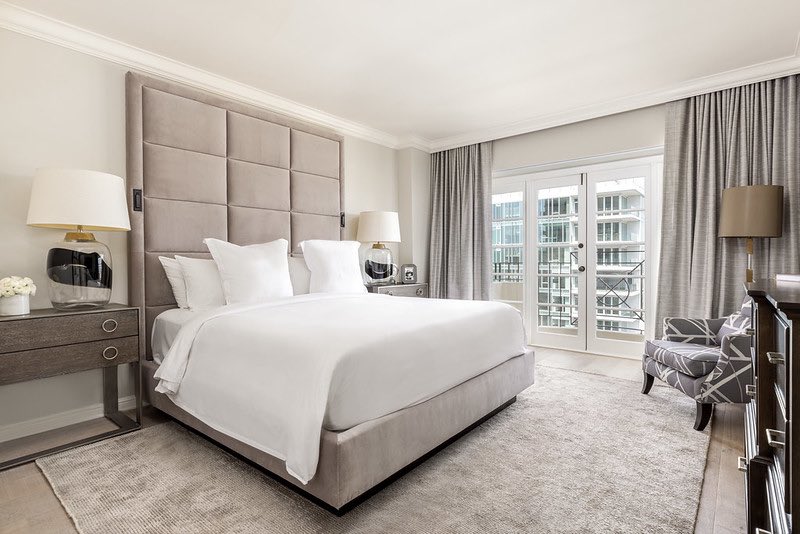 As with all Four Seasons hotels, rooms here are thoughtfully designed and lavishly furnished, offering optimal comfort and privacy throughout your stay. Standard rooms are large, with thoughtful details like walk-in wardrobes, vast marble bathrooms, and French doors that open to private balconies (many with spectacular city views). The beds are (unsurprisingly) among the best of any luxury hotel, and high-tech features like temperature control and in-room dining control via iPad provide a welcome modern touch.
For something a little more extravagant, the hotel's suites are designed to pamper and impress. These range from the lovely, 630-sq.-ft. California and Hollywood Suites to some outright over-the-top options. The two Presidential Suites are everything one might expect from a hotel and brand of this stature. Each offers six walk-out balconies and over 2,000 square feet of spared-no-expense luxury. Feeling like a Hollywood mogul? The new 1,200-sq.-ft. Director Suite comes complete with preferential pricing for use of the hotel's Screening Room, perfect for viewing your next hit in maximum luxury.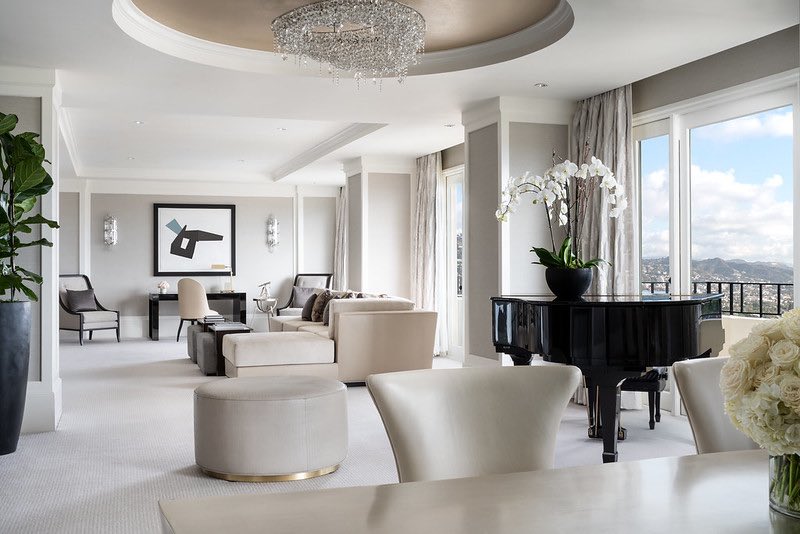 In the mood for a little health-focused restoration during your stay? Last year the property opened an entire floor devoted to wellness rooms and amenities. Located on the same floor as the spa, pool deck, and fitness center you will find 10 Wellness Rooms, one Wellness Studio Suite, three Wellness Suites, a Private Fitness Suite, and a "Well Office". These rooms include state-of-the-art health-focused amenities like Rabbit air purification systems, hypo-allergenic wooden floors, and energizing light to aid in regulating one's circadian rhythm.
For those in need of further rejuvenation, the Spa at the Four Seasons Hotel Los Angeles at Beverly Hills is among the very best in a town that takes its spas quite seriously. There you will find a whole host of advanced, age-defying treatments like the non-invasive MBR liquid surgery facial, a hydrating organic age-defying body scrub, and toning and firming body sculpt done designed to break down fat cells and remove cellulite. There is a reason why the spa has remained a favorite for Hollywood's A-List for generations.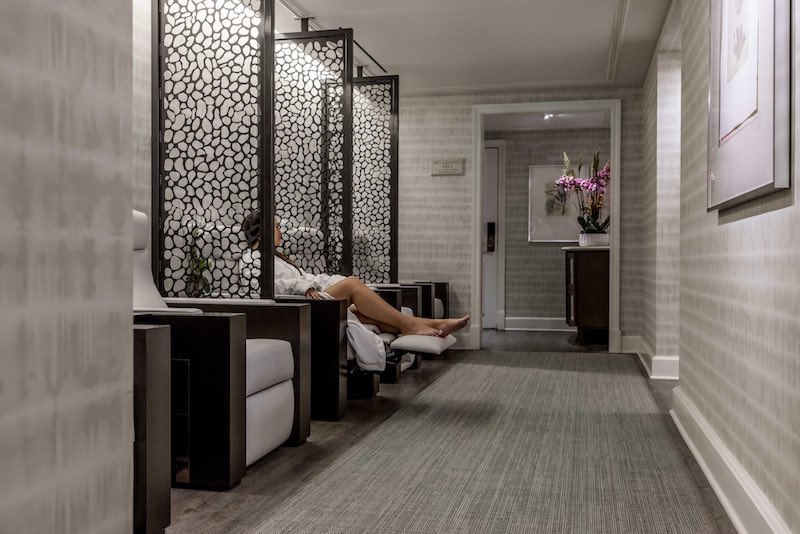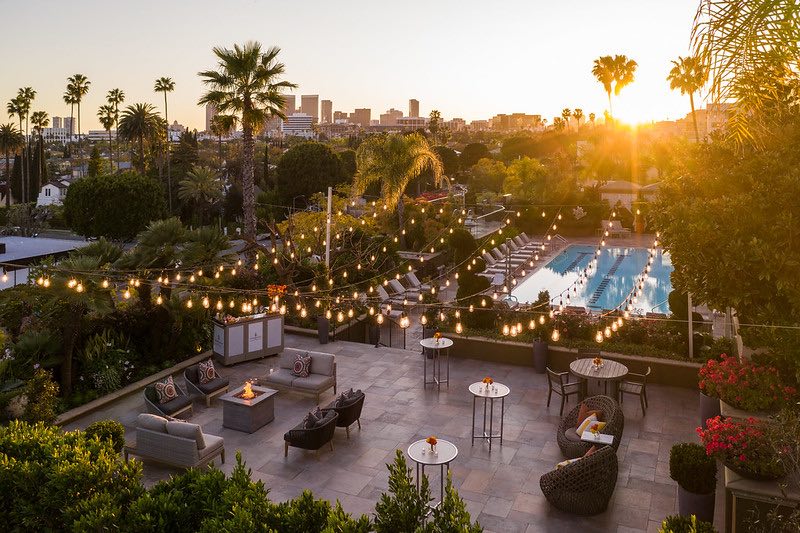 The saltwater pool at the hotel is also a wonderful spot to relax and recover during your stay. Surrounded by palm trees, it has a spectacular ambiance and embodies the lowkey classic Beverly Hills cool of the property. Private cabanas are an excellent option for a little added privacy while soaking in the sun, and the al fresco dining option serves up classic Californian fare until 6 pm each day. It's a perfect place to take in a meeting or unwind in the afternoon and enjoy favorite dishes like the Kale Caesar and Primavera salads.
For over a decade, Culina Ristorante + Caffé has remained of the premier fine dining options in Beverly Hills. The Four Seasons Hotel at Beverly Hills' signature restaurant delivers Modern "Californian Italian" cuisine in a subtly opulent space complete with indoor flora and dramatic lighting. The wine selection is vast and the menu absolutely delivers, from the Tagliatelle al Tartufo (home-made egg semolina pasta with Moliterno and Italian summer truffle) to the Vitello Alla Milanese (veal chop with breadcrumbs, clarified butter, whipped potato).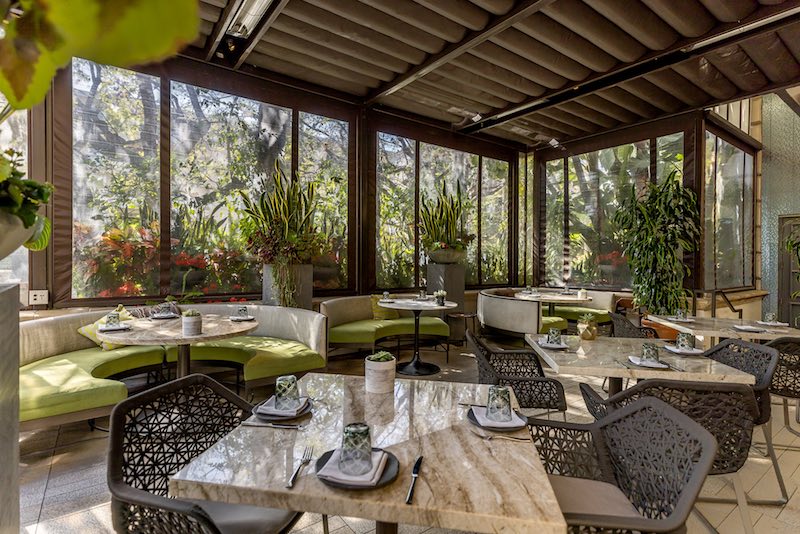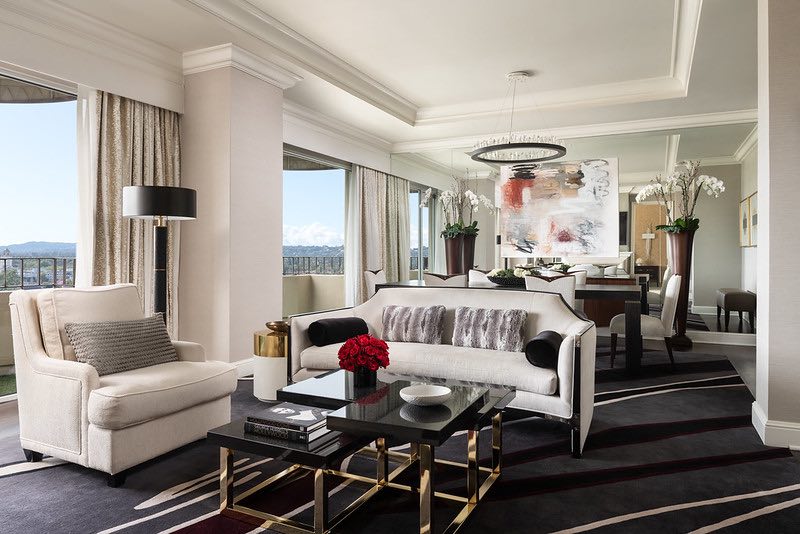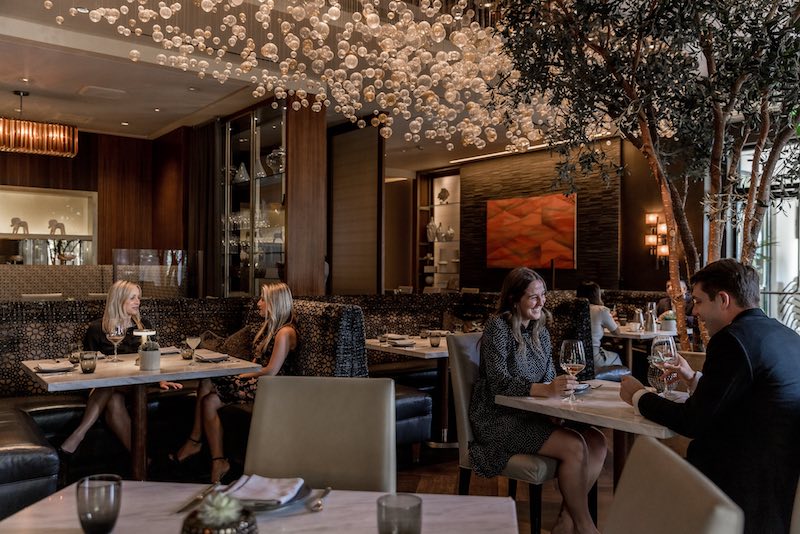 For those looking for the ultimate Jetset experience during their stay, the Four Seasons Hotel at Beverly Hills has begun offering The Doheny Suite Experience. Guests staying in one of the hotel's top suites will receive completely customized VIP service from the moment they are picked up from the airport (including a personal attendant during their stay), as well as unique amenities like a Jeff Leatham floral arrangement in your suite when you arrive.
It is easy to see why this classic luxury property has remained atop the list of Beverly Hills hotels after all these years. Service and amenities are nothing short of top-of-the-line, new upgrades and additions enhance your stay in clever ways, and the property possesses an ineffable ageless charm that newer rivals simply can't contend with. All this makes it one of our perennial top places to stay when visiting the City of Angels.
For more information on the Four Seasons Hotel at Beverly Hills, visit fourseasons.com/losangeles