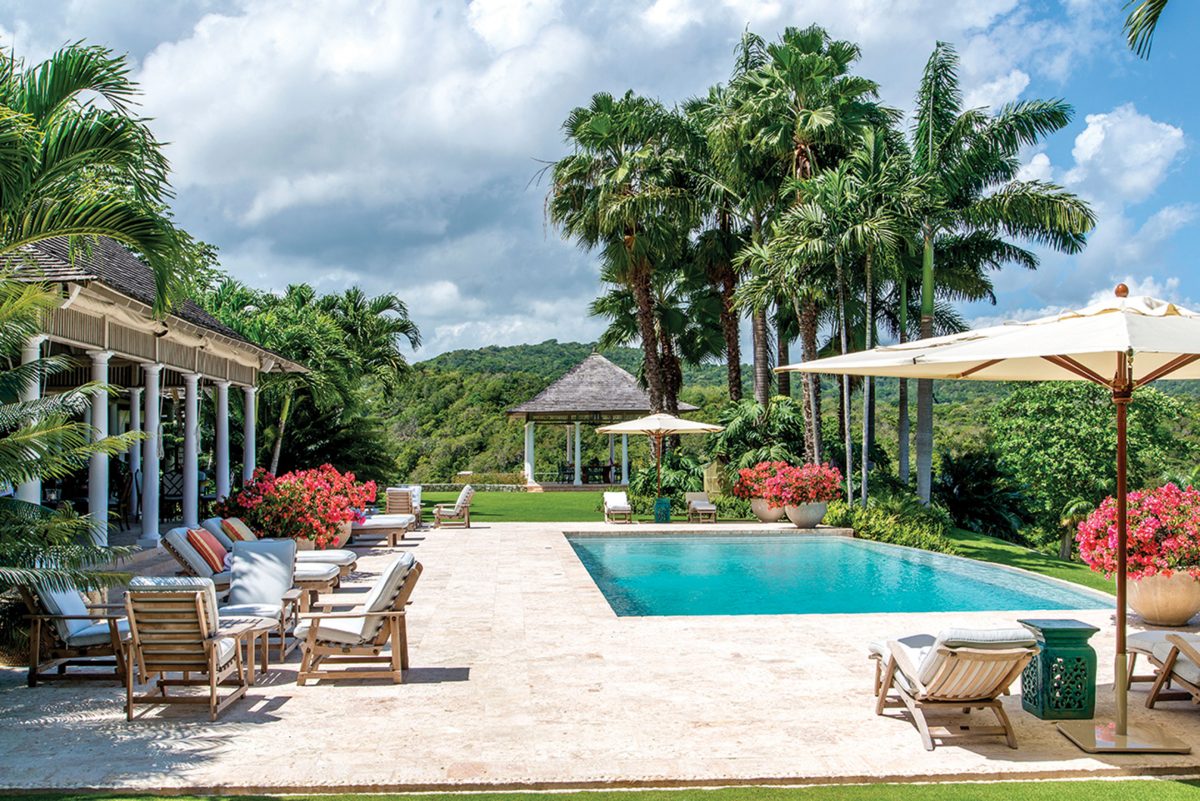 There's no shortage of reasons to plan a tropical getaway to Jamaica. After all, there are those mesmerizing turquoise seas. The great golf. The pristine beaches. And that mouth-watering Caribbean cuisine. But did you know you can also find inspiration here? Author Ian Fleming was living in Jamaica when he created his larger-than-life character James Bond, so just imagine what you could be inspired to do when you visit here.
Of course, you'll need an inspiring place to stay, and we highly recommend The Tryall Club, a collection of private estate villas nestled on 2,200 acres on the northwestern tip of the island. The Club is located just 30 minutes from Sangster International Airport (MBJ) in Montego Bay, and the airport offers a full range of FBO facilities and services.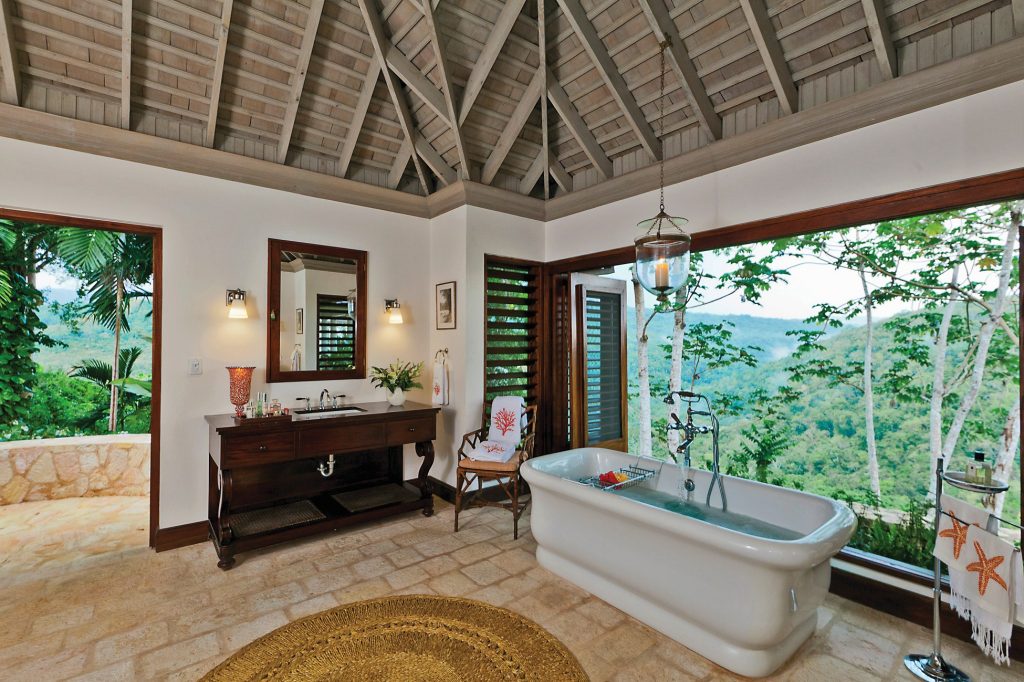 When you arrive at The Tryall Club, you can expect to be greeted with gracious hospitality, luxurious accommodations, and the kind of tranquil, postcard-perfect beauty that is mandatory for any successful Caribbean vacation. One of your options is Point of View, a six-bedroom estate villa set on the summit of Barnes Hill complete with sweeping panoramic vistas. Even the master bath has a stunning view. The bathtub — which also has an outdoor shower — takes the simple act of bathing to a whole new level, and is set in front of louvered doors that can be opened to reveal the valley below.
You might find it impossible to resist the villa's spacious veranda that overlooks the infinity pool, lawns, lush gardens, and ocean beyond. It's the ideal place to sit back and relax, and you won't have to lift a finger. Your experience at Point of View will include the services of two housekeepers, a chef, a laundress, two butlers, and four gardeners. And this is just one of many estate villas you'll have to choose from.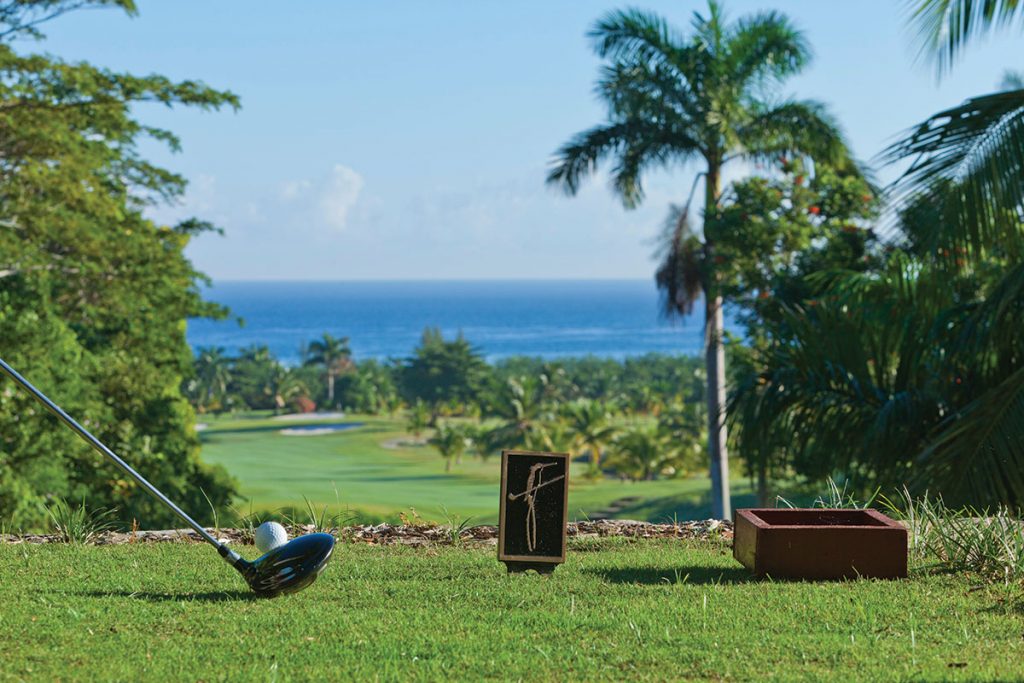 And when you're not relaxing, you'll find plenty to do at The Club. The 18-hole, 6,800 yard Tryall Golf Club winds through the estate, and will challenge you with natural hazards like the tradewinds that you'll have to compensate for. The nine-court Tennis Club has been ranked amongst the finest in the Caribbean, and features both Agile Turf and Nova Cushion surfaces along with skilled, certified pros on hand to give you pointers. You just might need them, if only to distract you from the spectacular hilltop views.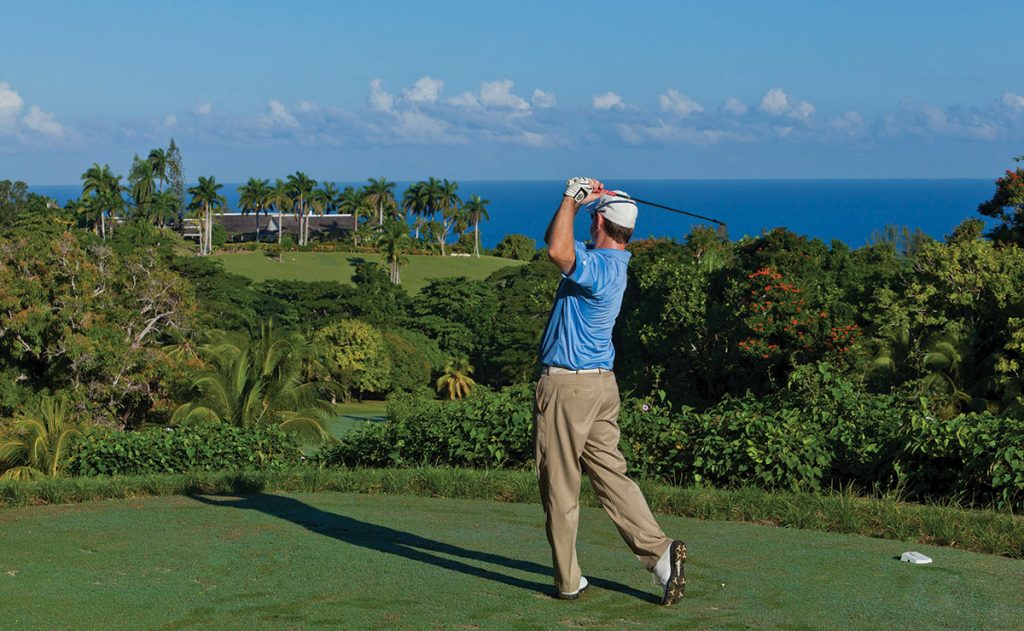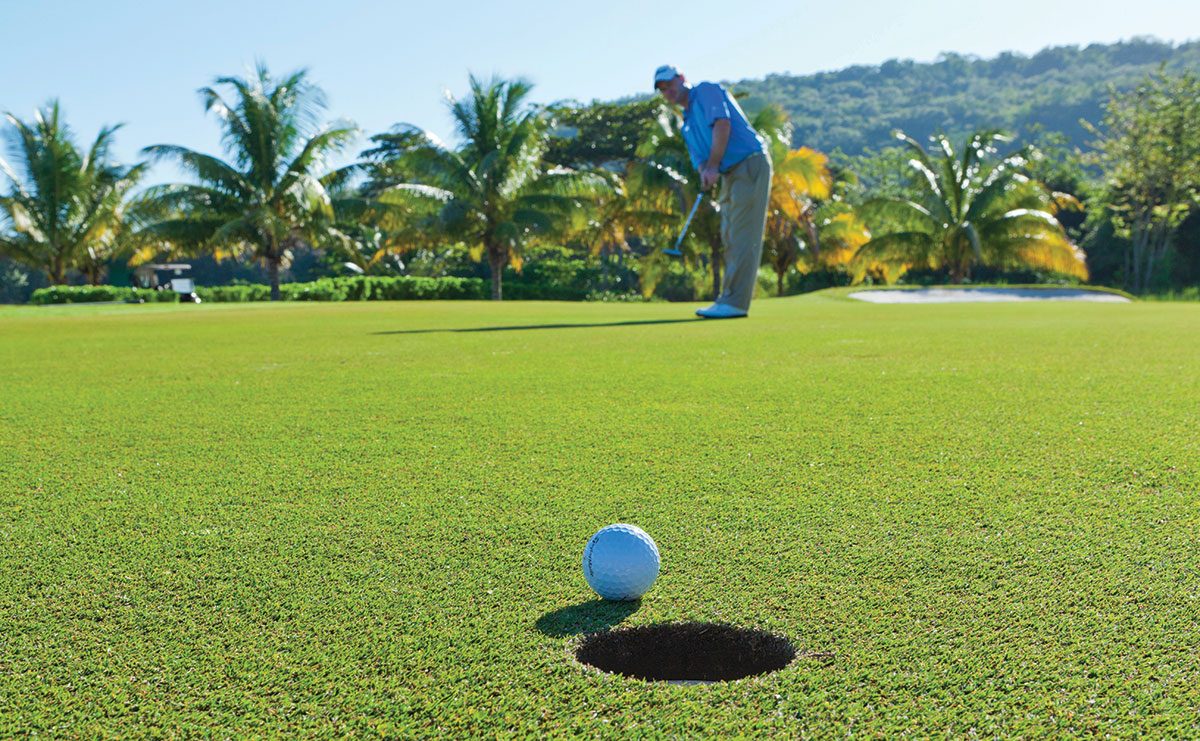 And since the ideal island vacation should include plenty of water sports, you'll have Hobie Cats, kayaks, parasailing, wakeboarding, water skiing, tubing, and paddle boarding to choose from (not to mention a full PADI scuba diving program). And should you have a day when those activities sound like they might just take too much effort, you can always enjoy a relaxing ride in a glass-bottom boat.