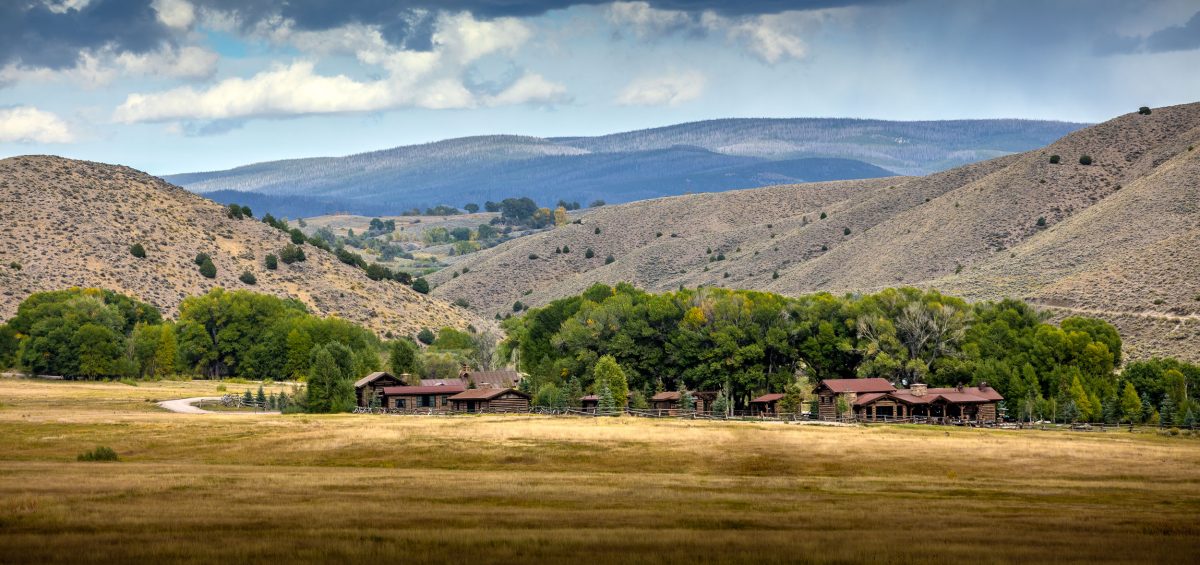 Imagine an engagement ring with a large, glittering diamond sitting center. Alone, it's striking enough to attract the attention of passersby. But accompanying it are two other brilliant stones—the birthstones of the bride and groom. Taken together, the stones complement each other in a stunning way, none taking anything from another but instead each serving to highlight the others' size, cut, and quality. Each is breathtaking in its own right, but set closely together they create a ring that is unrivaled in its beauty and its imagination.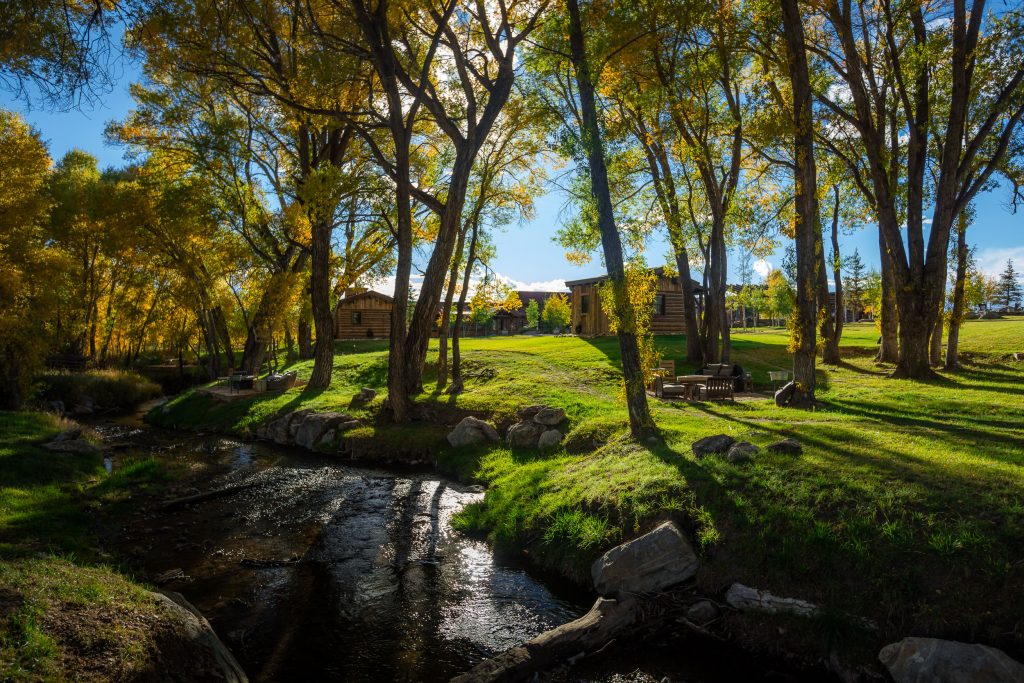 I've just described for you the 3 Brush Creek properties in Wyoming, each in close proximity to the other and each catering to a particular clientele. The Magee Homestead, where I stayed with my fiancée Theresa, is the diamond. Romantic, intimate with just 9 circa-1800s historically restored cabins, and reserved for couples over the age of 21. Brush Creek Ranch, the bride's birthstone, sits on approximately 15,000 acres of Wyoming's best countryside, and caters to families. The French Creek Sportsmen's Club, about the same size as The Magee Homestead at approximately 7,500 acres, is the groom's birthstone, with 4 cabins to be reserved by a single group of guests eager to enjoy the property's private shooting range with skeet, a handgun target range, and a long-gun range with targets out in excess of 1,200 yards, its hunting, its fly fishing, its big-screen TV to take in a ballgame or two situated in an enormous man-cave built for kings. Each of these properties is open to guests mid-May through late October, after which the Wyoming weather is apt to become a bit foreboding.
Each of the properties may draw from the others as a guest's needs require, although each is chock-full of activities and amenities. For instance, if you enjoy horseback riding, whether walking or loping across the open range, you have Brush Creek Ranch's equines and wranglers at your demand. Each property has a private shooting range of the variety I described. Each property has its own special fishing holes where the fly fishing can be extraordinary. So this Jewel of the West, this engagement ring with its 3 stones represents the best of every world—a romantic retreat for two, a family vacation like no other, and a guys' or gals' getaway where you can let your hair down and enjoy each other's company without intrusion as you shoot, fish, and ride your way through some of the best scenery the West has to offer.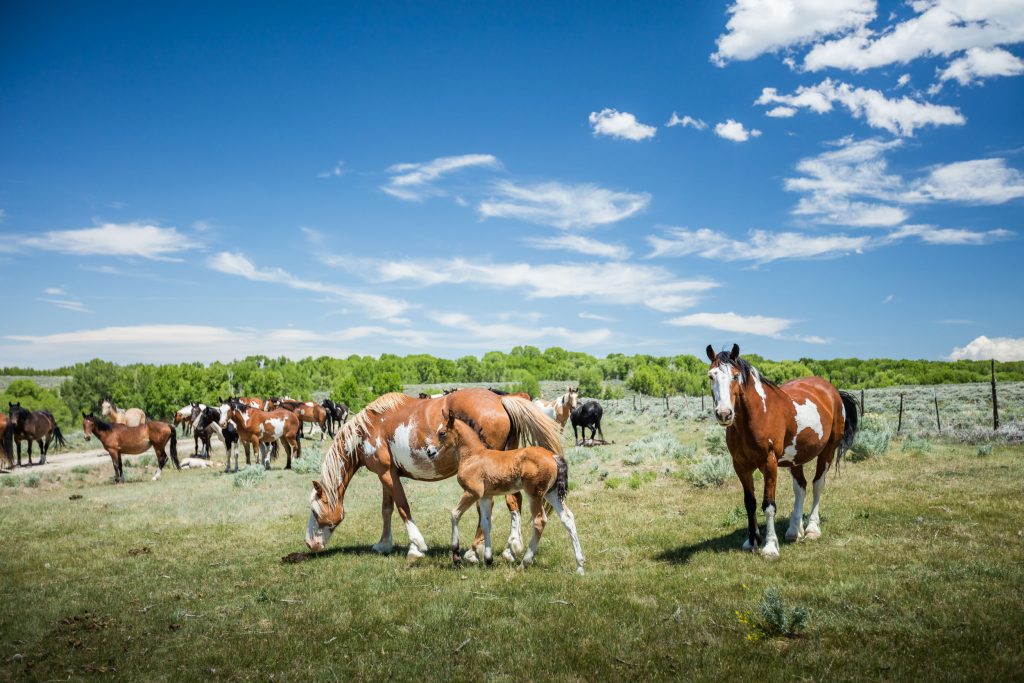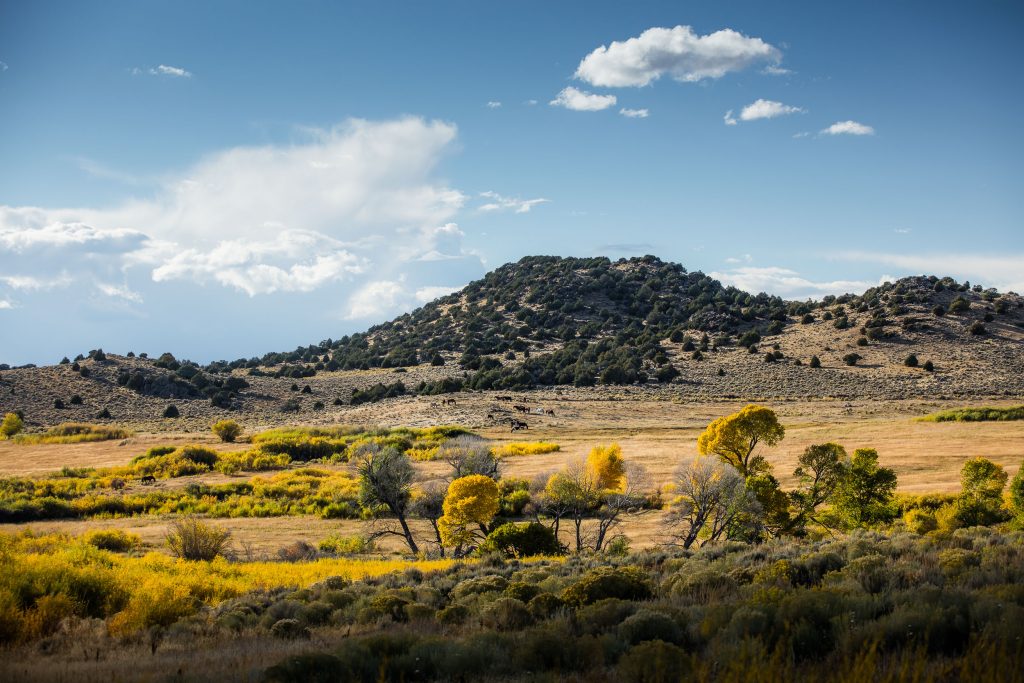 This article will focus on The Magee Homestead, the property catering to couples. Those of you who have followed me in Jetset Magazine know that I only recently achieved remission from brain cancer that was discovered early this year. It was especially important to me to take this trip with my fiancée, Theresa, who spent every evening in the hospital with me as I received chemotherapy and has been a rock for my family and me as I contended with this illness. Theresa was deserving of a spectacular, memorable experience, and I desperately looked to The Magee Homestead and its staff to provide it. I am delighted to say that they delivered in spades. We could not have selected a more intimate and inspiring setting in which to put the challenges of these past months behind us, and we could not have asked for a friendlier group of concierges, wranglers, servers, chefs, bartenders, massage therapists, and outdoors experts than those we had the privilege of getting to know at The Magee Homestead. My personal thanks, again, to all of you for making our stay everything we had hoped for.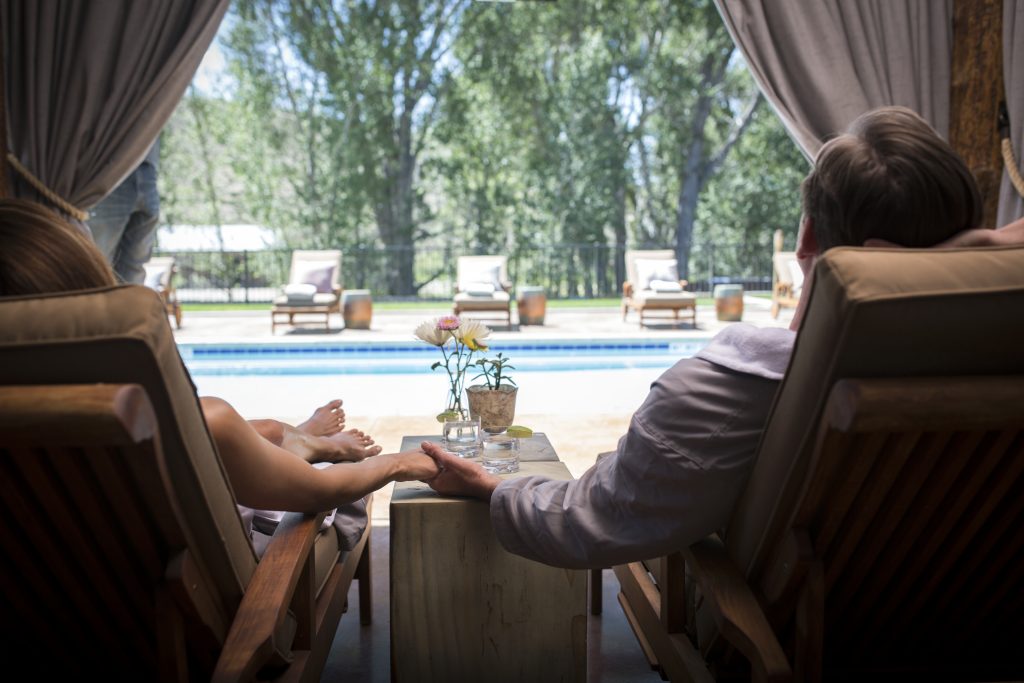 I obviously set the bar quite high, and The Magee Homestead and its staff surpassed even my most demanding expectations. It is simply a remarkable retreat at which to kindle or rekindle those feelings with your special someone. Whether you do so by relaxing by your private fire pit that borders the rippling creek that passes behind your well-appointed cabin or you do so celebrating each other's catches when fly fishing under John's expert guidance and extraordinary patience or laughing with excitement at having hit a target 1,200 yards down range and destroying a few clay pigeons, firsts for us both. A special thanks to Jack, a competitive shooter who used to travel the world participating in shooting competitions and now shares his expertise with Magee Homestead guests like us.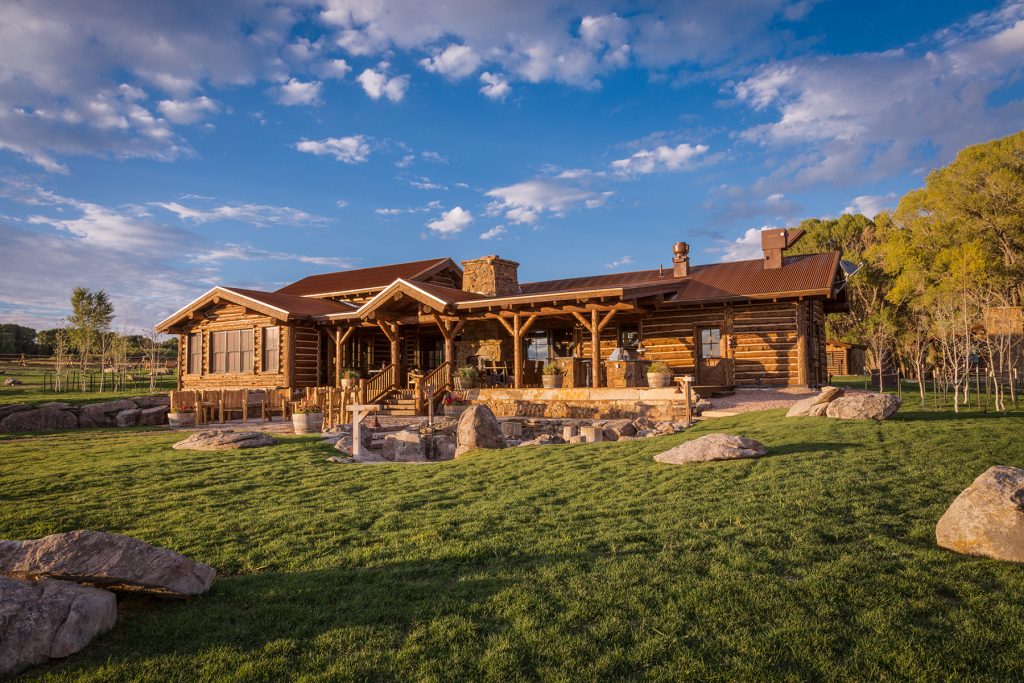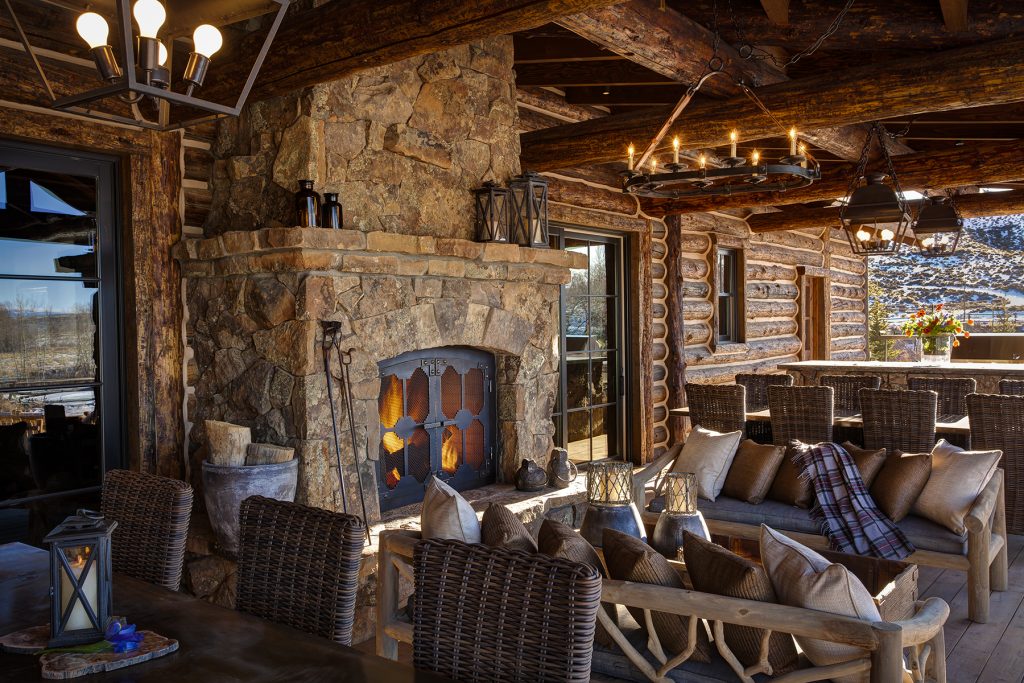 Olivia and Emily welcomed us warmly and gave us a quick tour of the property and a description of the amenities and activities. They led us to our cabin, which was situated beside the quiet, flowing creek. The 9 cabins that comprise The Magee Homestead strategically have no televisions and no phones; this is a place for you to check out from the world and concentrate on yourself and your significant other. In fact, you likely won't see your car again until the day you depart, and tipping is discouraged so you won't feel the need to carry your wallet everywhere. They don't miss anything at The Magee Homestead. And unlike many other resorts, The Magee Homestead schedules its activities around your schedule and your desires, not the other way around.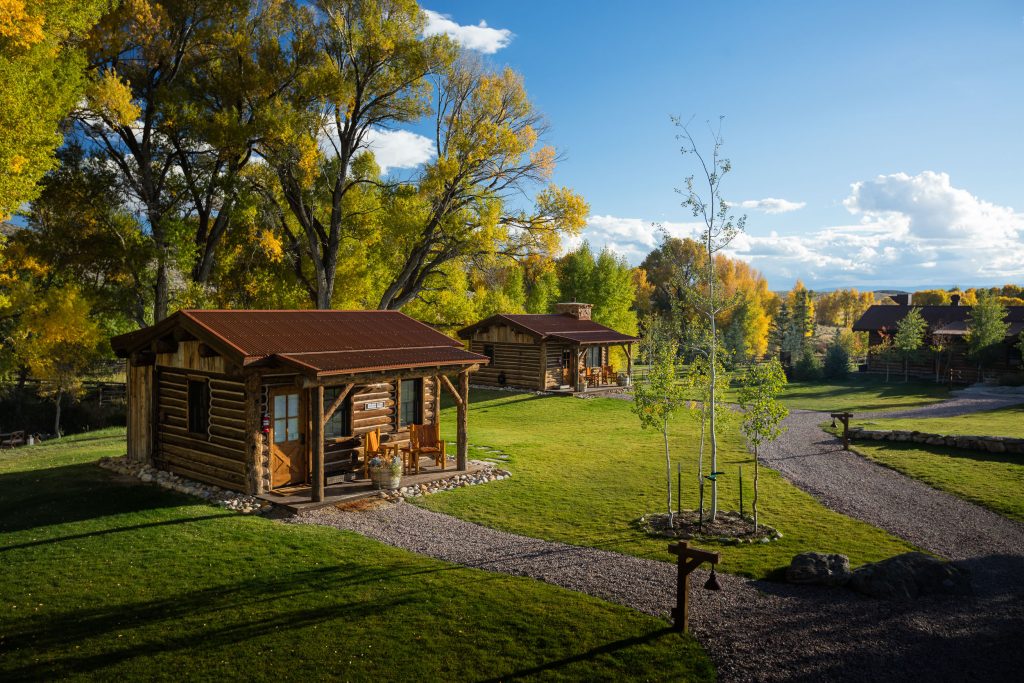 Unique to the Brush Creek Luxury Ranch Collection of properties is their own herd of Akaushi cattle. I challenge you to claim you've tasted better beef anywhere. You could literally cut the steaks with a spoon. Magnificent. Similar to the acclaimed Kobe beef, Akaushi beef is said to "inspire praise for trumping other breeds in marbling capacity and health benefits." If there weren't dozens of other reasons to stay at The Magee Homestead, I would encourage you to do so solely to experience what the talented chefs like Connor can do with Akaushi beef. Wow!
Every meal in the main dining room at The Magee Homestead is made better by Jason's service. Jason hails from Louisiana, and he wears his Southern charm and politeness as comfortably and genuinely as you could imagine. He's got a wonderful sense of humor, is eager to fulfill your every wish, and treats you like kings and queens. He is ably assisted by Jenna, who is equally delightful and during our stay tended bar. Jenna crafted the most refreshing non-alcoholic drink I've ever tasted—the Fringed Thistle—to which I occasionally added a dash of hard apple cider to give it some alcoholic kick. Jenna graciously suggested she would add the alcoholic version to The Magee Homestead's offerings. I won't hold her to that, but I'm flattered she remarked favorably upon the modification.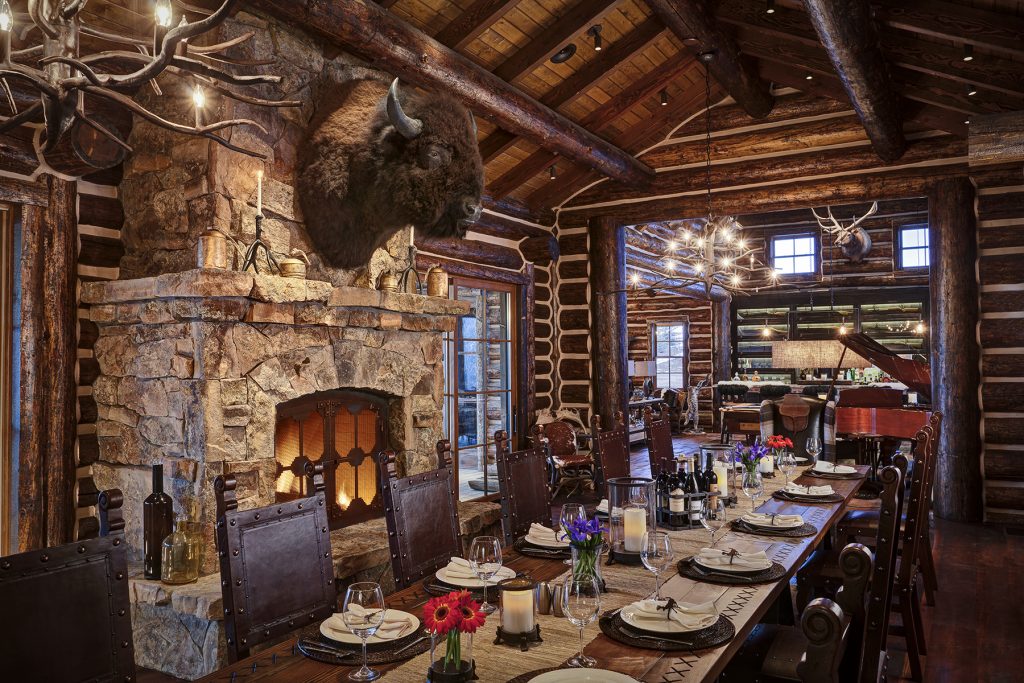 Theresa and I enjoyed two fly fishing outings with John. During our first, I caught an 18-inch brown trout, admittedly after taking a tumble in my waders in the cold water. On our second outing, Theresa reeled in a 16-inch rainbow trout and I delighted in her childlike excitement. A memory made—The Magee Homestead was fulfilling its promise.
We followed the second day of fly fishing by returning to The Magee Homestead via horseback. Wranglers Wes and Caileigh ably and personably guided us across the Wyoming range. This was not a trail ride; it was as if we picked our way about the open range, spotting wildlife like deer and pronghorn, the latter often referred to as speed goats because these antelope resemble goats and are the second fastest land animal in North America. With Wes's and Caileigh's help, Theresa and I recovered some shed antlers they and we found on the ride and proudly showed them off when we returned to Arizona.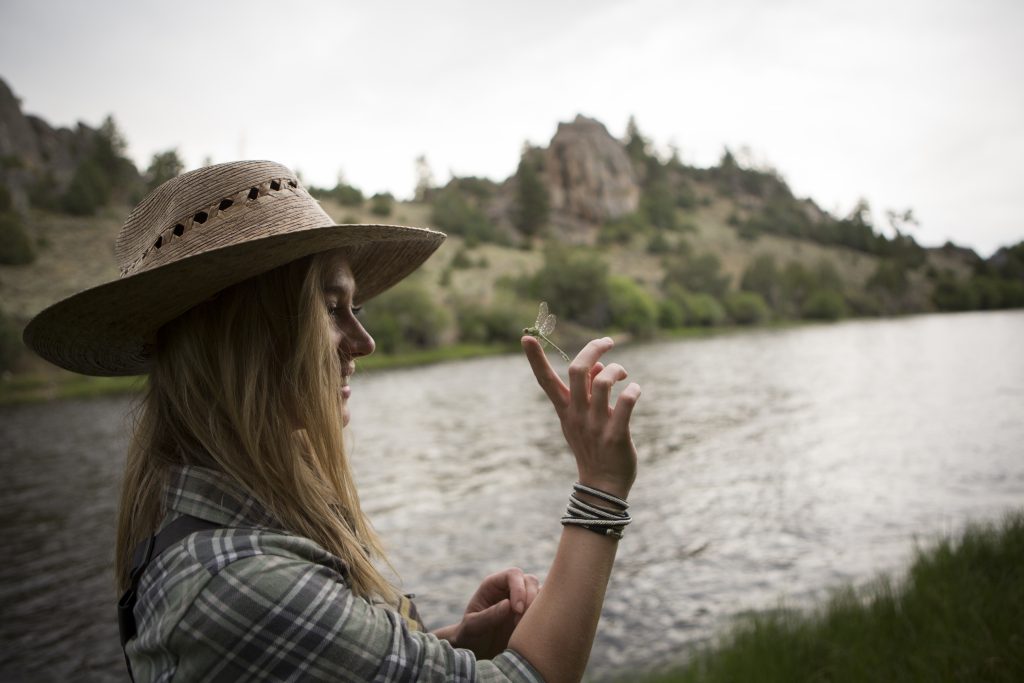 I'd be remiss if I didn't mention the newly erected greenhouse at The Magee Homestead. Designed and managed by Toby, a terrific gentleman who is passionate about the sustainability project that has grown under his leadership from an idea to a reality. In the near future, the greenhouse will supply all of the properties with fresh, organic produce and vegetables like the radishes that he so graciously plucked from the soil and gave to us to be included in our dinner salads.
All that occurs at The Magee Homestead does so under the discerning and watchful eye of its General Manager, Jeremy Belnap. A keen judge of talent, Jeremy leads with a confident and easy style, alert to demanding nothing from his staff that he wouldn't do himself. To a person, everyone is well trained, personable, and professional—everything you would want in those devoted to your hospitality. As Jeremy would say, each possesses a "servant heart," and Theresa and I were privileged recipients of the group's extraordinary helpfulness.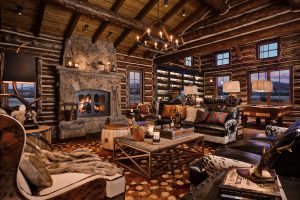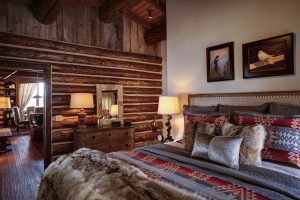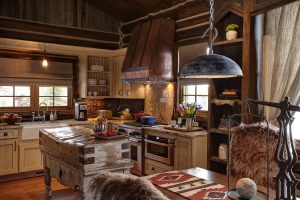 The Magee Homestead was recently certified a Relais & Chateaux property, adding to the collective properties' many awards, including being named the #1 Resort Hotel in the U.S and #3 Hotel in the World in Travel + Leisure Magazine's 2017 World's Best Awards as well as its recognition by Conde Nast's readers as their choice for #1 Resort in the USA and a Top 5 Resort in the World for the 3rd Consecutive Year!  You don't win accolades like these by accident. The Magee Homestead and its sister/brother properties and their staffs do everything right and well. Period.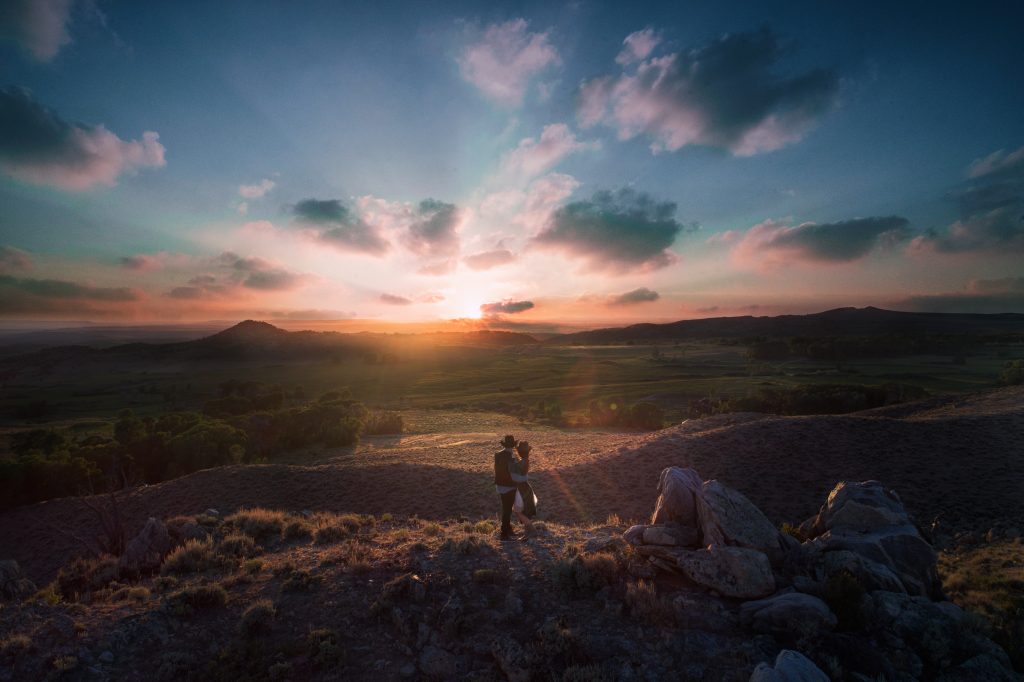 Theresa and I could not have selected a finer getaway at which I could reclaim the life that cancer nearly took from me and convey to her my heartfelt thanks and love for standing by me through the years and especially during this most trying time.  We made new memories together that we will cherish forevermore, and that is what is in store for you when visiting The Magee Homestead.