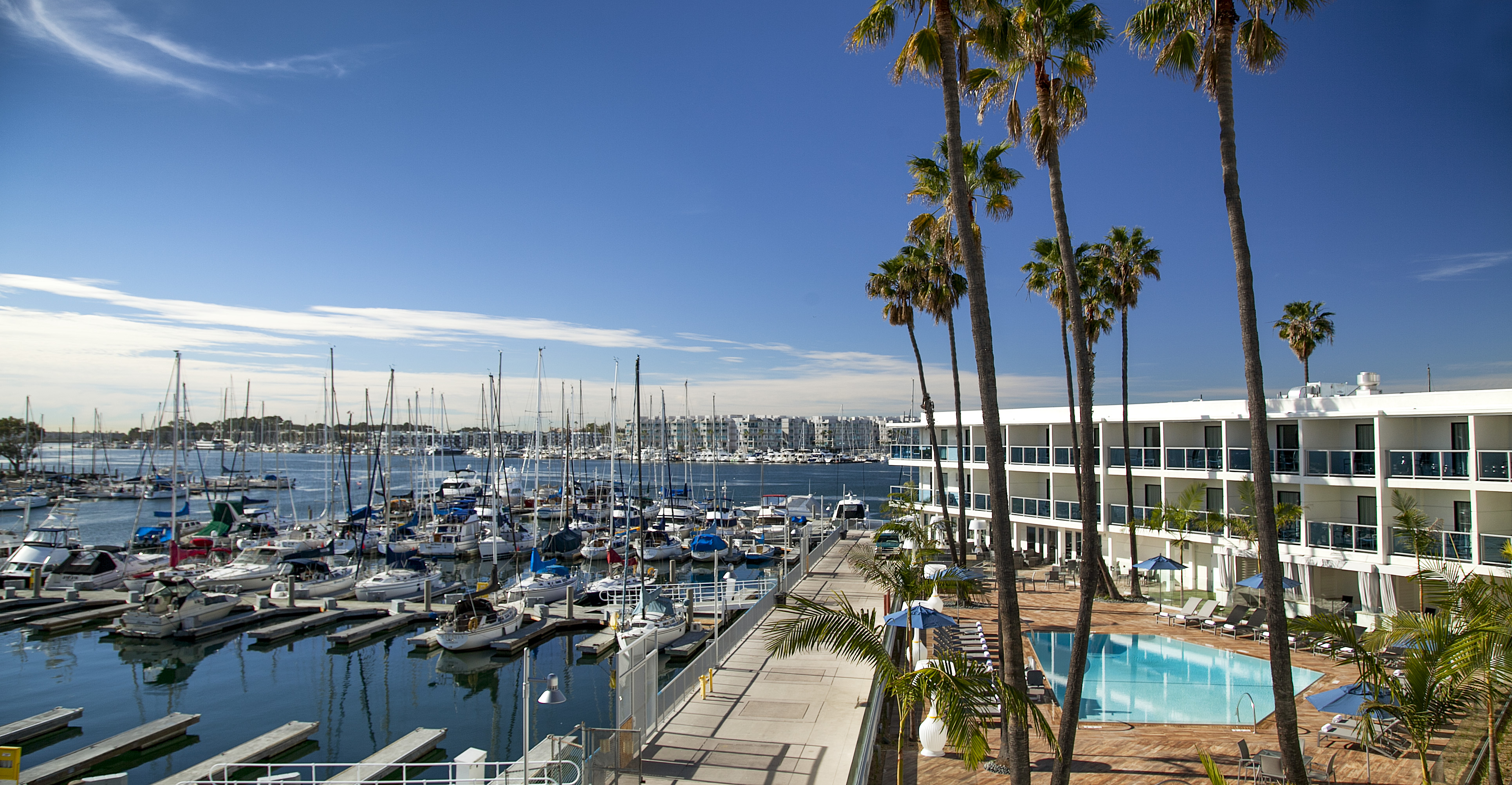 With 19 marinas and approximately 6,500 boats, Marina Del Rey is the world's largest man-made small-craft harbor. Home to local legends like Kareem Abdul-Jabbar, this sprawling seaside community has always been a unique part of Los Angeles culture, with the LA Times once calling its harbor "perhaps the county's most valuable resource." And with its close proximity to both Los Angeles International Airport (four miles) and many of LA's greatest beaches, it makes an exceptional, if often overlooked, place to stay when in town for both business and pleasure.
Furthermore, the Marina Del Rey Hotel is perhaps the best option when choosing to stay in this unique and geographically-advantageous community. This boutique-style hotel offers 155 guest rooms and nine luxury suites featuring spectacular views of the marina. While it cannot compete with the nearby Ritz in terms of glitz, the hotel makes up with a one-of-a-kind originality. Rich on personality, it perfectly reflects the community whose name it carries. A stay at the Marina Del Rey Hotel is a unique and memorable experience unlike any other in the area.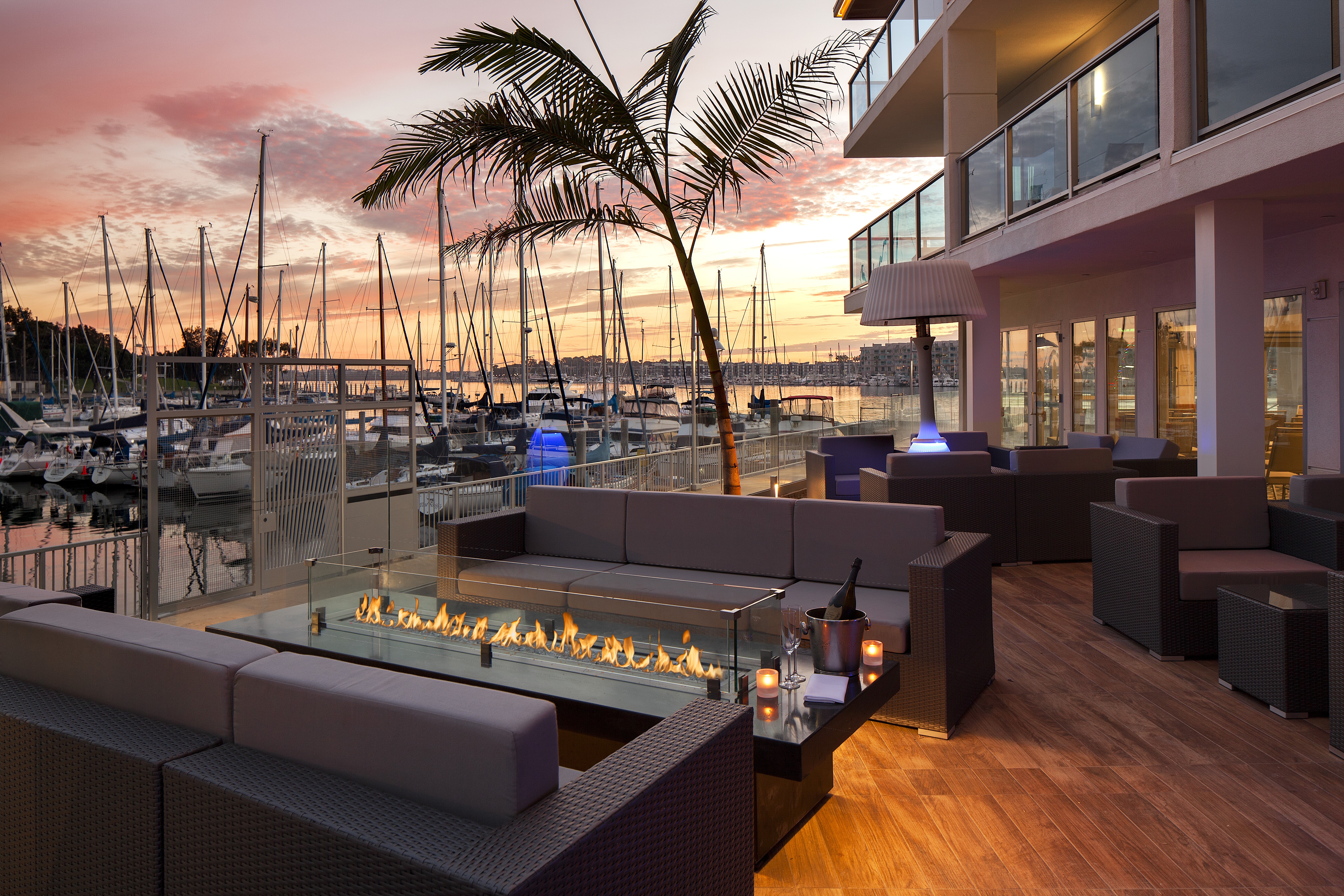 The décor can best be described as Modern Californian. The multi-story lobby features cool colors, charming modern art, and a quaint piece of about a dozen ceramic seagulls peacefully dangling from the high ceiling. The cool, relaxing modern design ethos carries over into the rooms, and while the standard rooms are more than serviceable, we highly recommend opting for one of the nine sumptuous suites. Each feels more like a chic oceanside apartment than a hotel room. But regardless of whether or not you elect for a suite, you must chose a room with a view of the marina, as it is one of the best hotel room views in all of Los Angeles. As for service, from the valets to housekeeping to the front desk, what we observed was nothing less than impeccable — the hallmark of any truly outstanding boutique.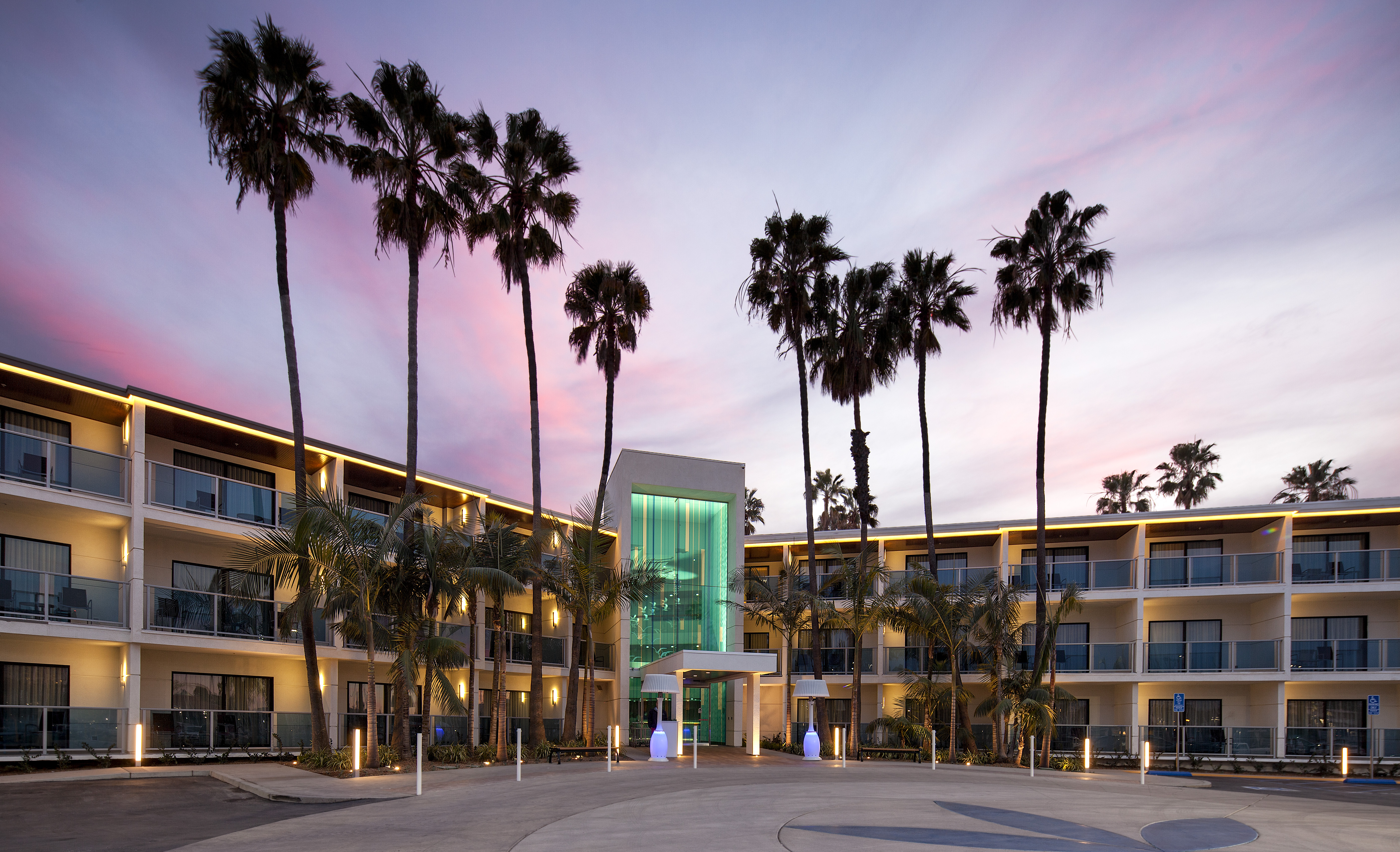 The same can be said of the onsite eatery, SALT. This stylish restaurant and bar leads right out to the marina and serves New American cuisine in a modern-but-warm setting indicative of the hotel. Brunch is also fantastic at SALT — with the sea breeze drifting through the restaurant, the air rife with its titular scent — and the entire menu is full of creative, Californian twists on classic staples, like avocado hummus and pork meatballs that are hand rolled and braised in red wine, parmesan, and garlic served alongside crispy country bread. The must-try is a pasta with sweet, buttery Maine lobster on a bed of udon noodles in a succulent brown butter sauce.
As for fun the hotel features a heated, waterfront infinity pool with plush cabanas that is fantastic place to kill a few hours whilst admiring he view. For events, there's over 9,700 square feet of meeting space, including a Waterfront Room with those spectacular marina views. And for activities beyond the hotel, they have on-site bicycle rental service if you wish to explore the marina (as you should if you have the time), and the concierge is pretty adept at helping you experience all that this unique community has to offer. In closing, an easy recommendation if you're looking for an outside-the-box beachside place to stay in LA.