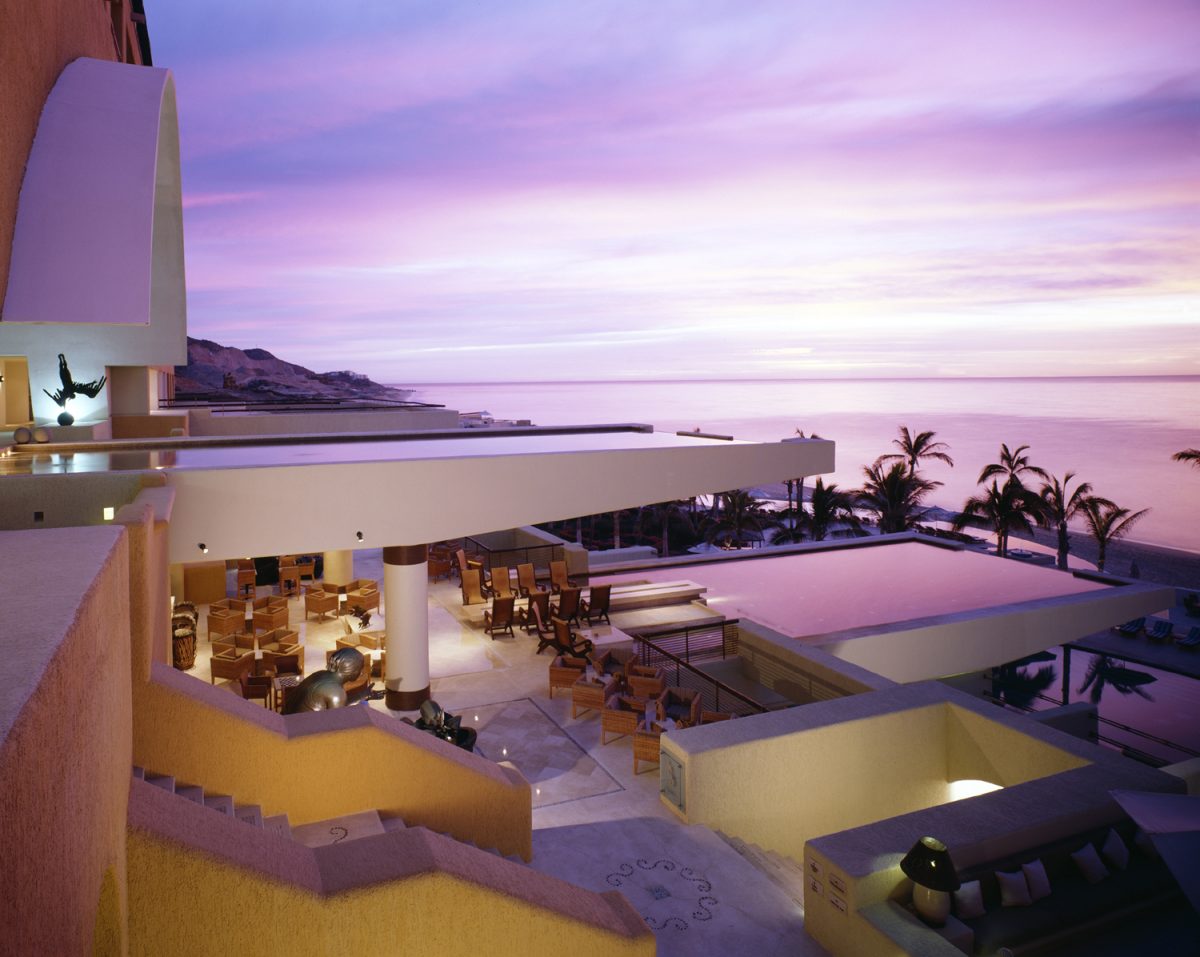 Marquis Los Cabos is Where to Stay with The One
Marquis Los Cabos Resort & Spa makes a smashing first impression. The distinctive open-air, arched entrance is an absolute show stopper — a dramatic backdrop worthy of a Bond film. Think architectural rainbow framing a cinematic expanse from sea to sky, while a reflection pool tickles the horizon before cascading into a dramatic 40 foot waterfall. At this adults-only, all inclusive resort, couples unravel in luxury, reigniting dormant flames without even realizing it. Perched near the southern tip of the Baja peninsula on a sandy stretch of the Sea of Cortez, the resort features a superb spa and more enticing dining venues than your palette can handle.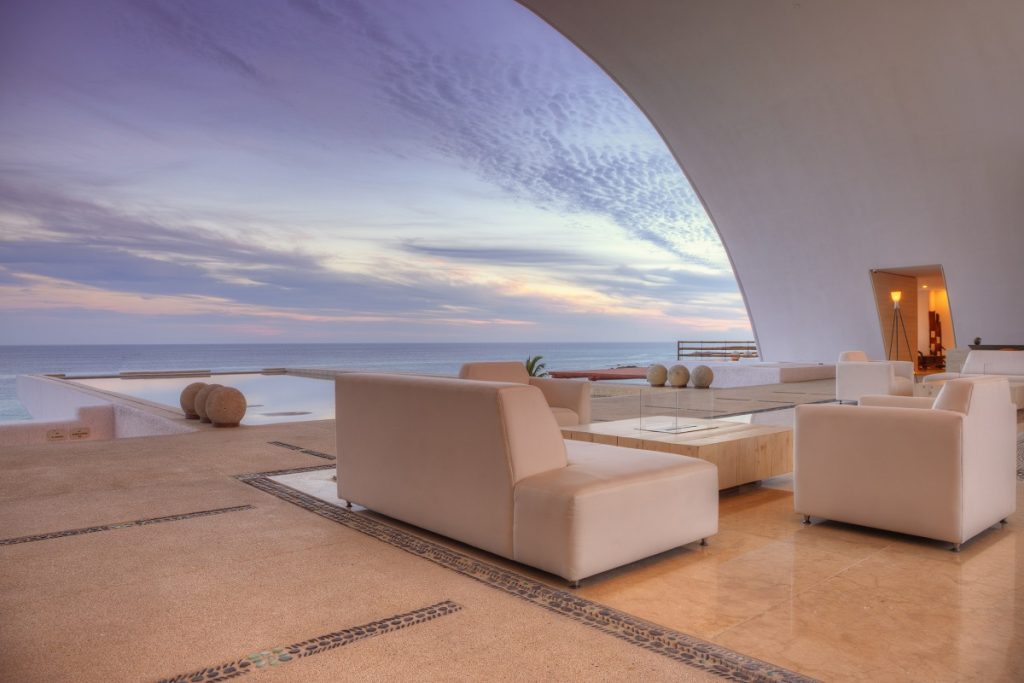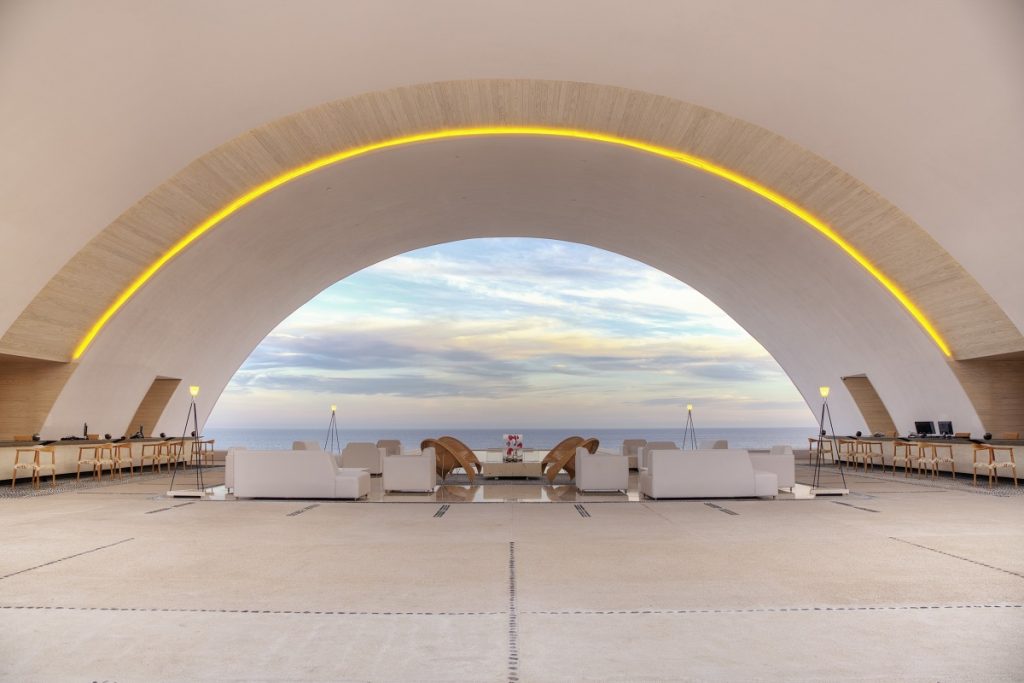 Nestled between two premiere 18-hole pro golf courses, Marquis Los Cabos boasts a major Latin American art collection and a Michelin-pedigreed chef. This trifecta of distinctions adds up to a big draw in this more remote corner of the coast; rumor has it George Clooney himself enjoyed a day of manscaping and massage at Marquis Spa. His villa was right next door, and the laissez faire vibe in this part of San José del Cabo meant he and Amal were free to stroll along the beach, paparazzi free.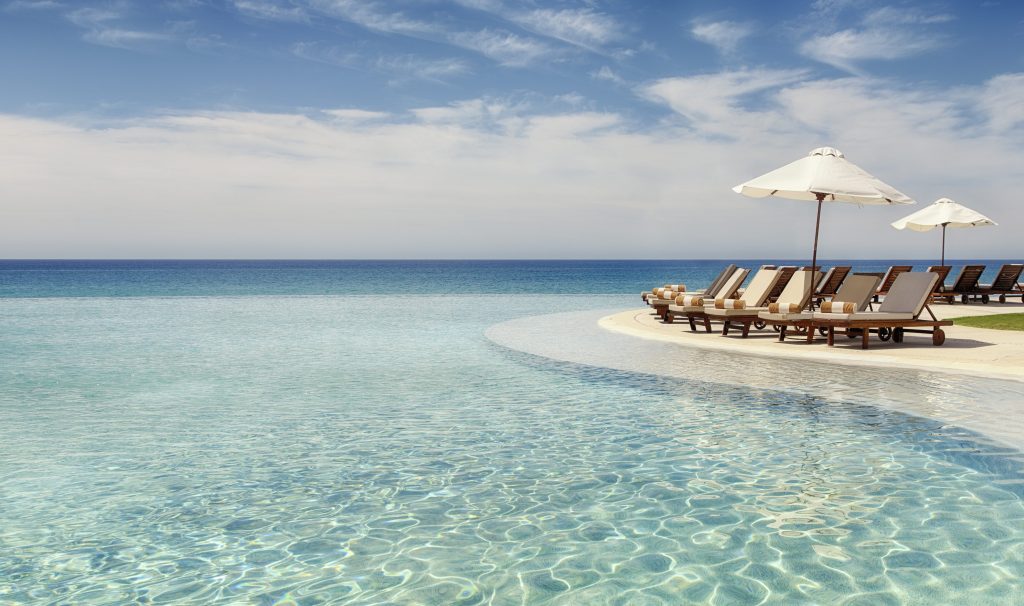 The best way to get anyone to say yes to anything starts with a stay at this beguilingly romantic resort. The Presidential Suite is massive, making for a rather over-the-top love nest. Located in the main building, the 2,604 square foot Grand Marquesa del Mar Presidential Suite was specifically designed to provide the finest in luxury accommodations. This stunning suite is decorated in a unique, Mexican Contemporary style and includes a living room, lounge and sprawling terrace. Frette bed linens, contemporary Mexican style furniture, and L'Occitane toiletries are some of the luxury standard room amenities at the hotel. Marquis Los Cabos offers drool worthy oceanfront views from all 235 balcony suites and poolside villas.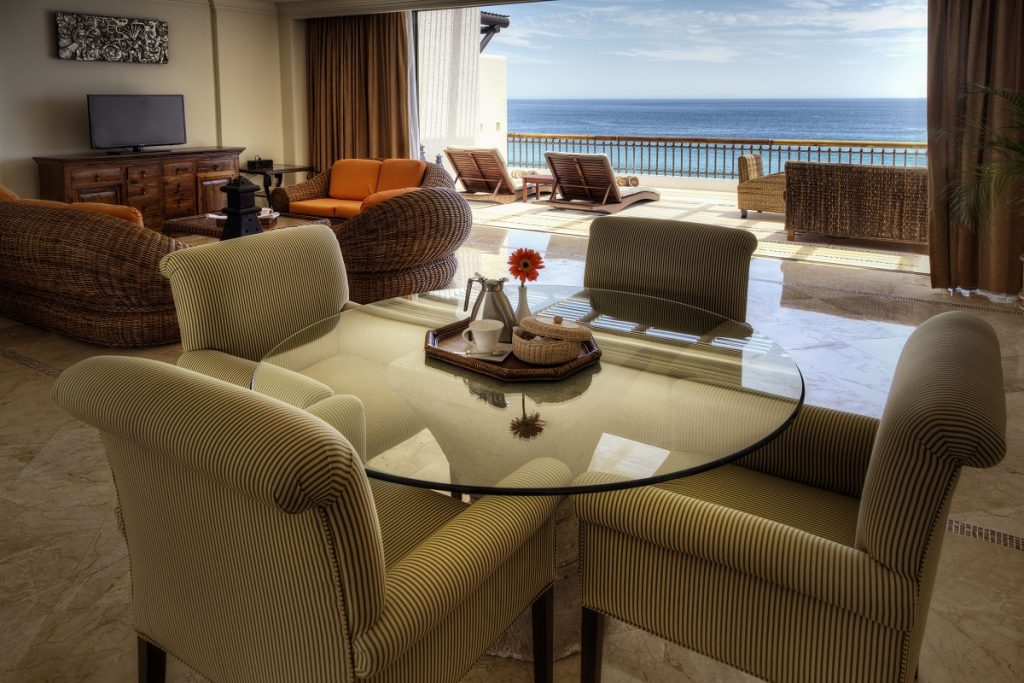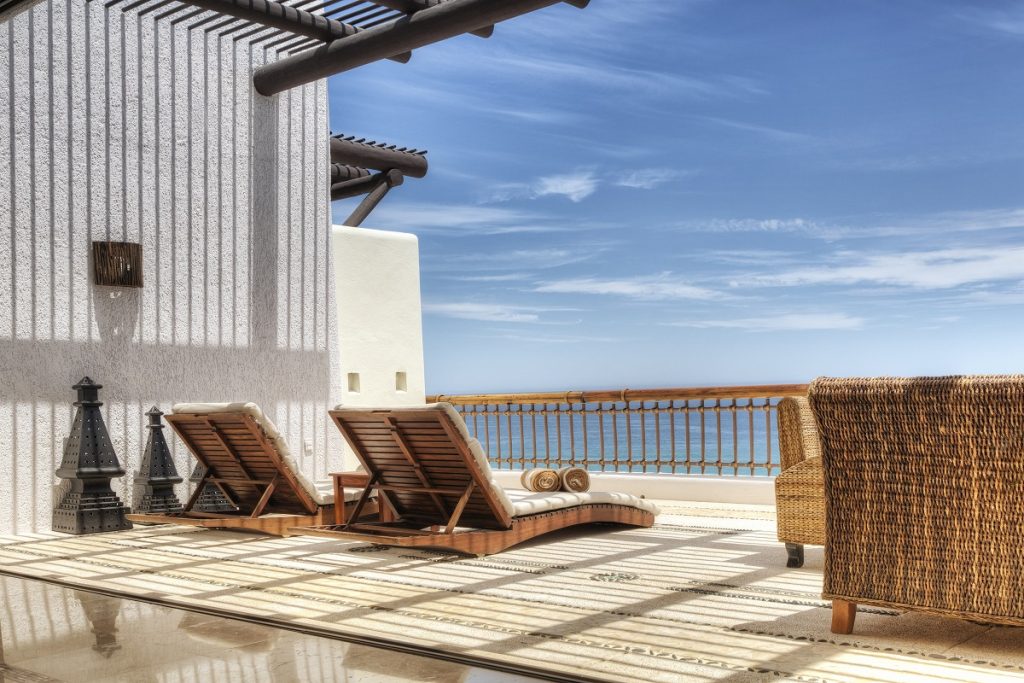 For a more cozy romantic getaway, check into one of the resort's 26 one-bedroom casitas featuring a charming living room and a refreshing private pool. A modern marble baths with oversized hydro-massage tubs await; luxurious beds with a menu of pillows; and a complimentary mini bar that is magically replenished daily. If you don't mind taking the stairs, request a casita with your own personal rooftop pool. If a Do Not Disturb sign doesn't cut it for the kind of privacy and edge-of-the-world feeling you crave, request a casita or fifth floor room on the farthest end of the property's campus.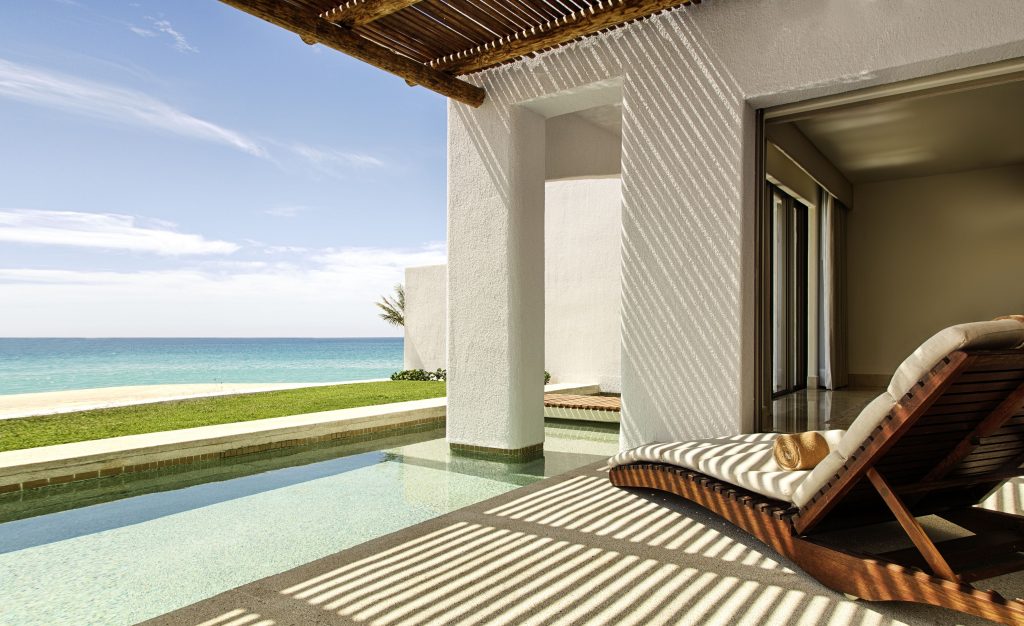 On day one, you intrinsically sense the intoxicating appeal of this spellbinding corner of Mexico. This is, after all, where Mr. Lovesong himself Adam Levine found wedded bliss at nearby Flora Farms, a utopian concept farm a mere 20 minutes away. This is the one must do day trip from the resort. Book brunch at Flora's Field Kitchen, where dinner is booked months in advance by in-the-know jetsetters like celebrated chef Thomas Keller. Established in 1996, Flora Farms is a hand tended organic farm in the foothills of the Sierra de la Laguna Mountains in San Jose del Cabo, a mere mile from the Sea of Cortez. Picture a hushed, unspoiled beauty unraveling across a constellation of fruit trees and aisles of horticulture. It's a botanical enthusiast's dream come to life; you'll find a variety of exotic fruit trees – papaya, soursop, guava – as well as a multitude of medicinal herbs. For the full monty, sign up for a cooking or gardening class.
As a member of the Leading Hotels of the World, Marquis Los Cabos takes leisure time very seriously. Enjoy fishing from September through November, scuba dive, snorkel, or join a bike tour on the trails around Los Cabos. For those looking for something more indulgent on your travels, visit the holistic Spa Marquis, a 13,000 square-foot full service spa with an impressive series of private sea view hot tubs. Blissful treatments like Detox Seaweed and Oxygen Bamboo await your perusal; we recommend the Abhyanga massage that stretches limbs into sweet submission with indigenous cactus oil.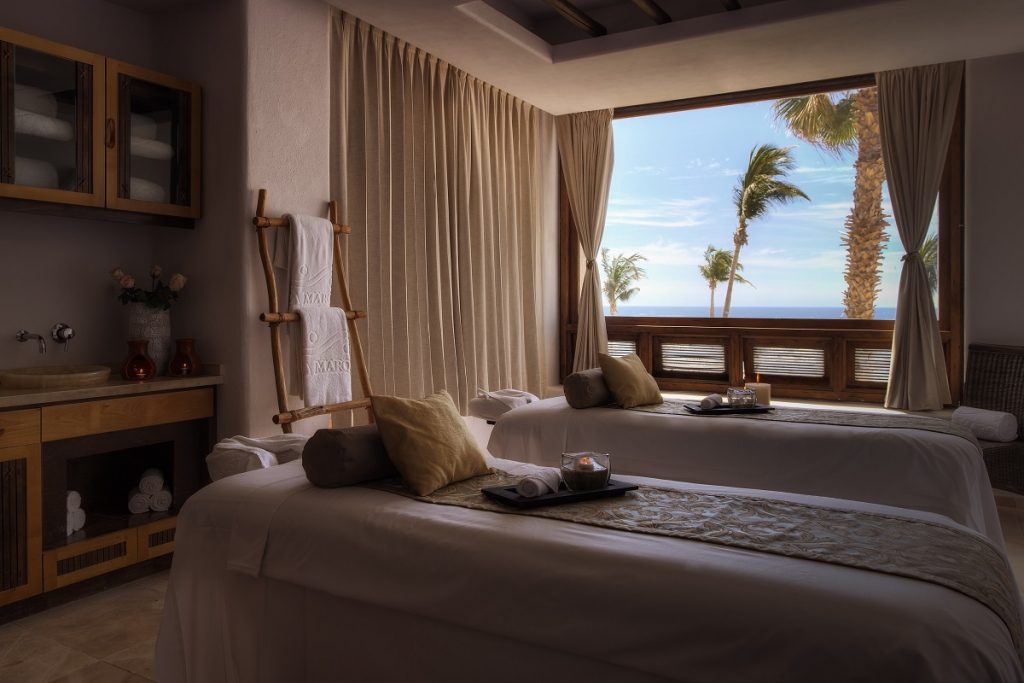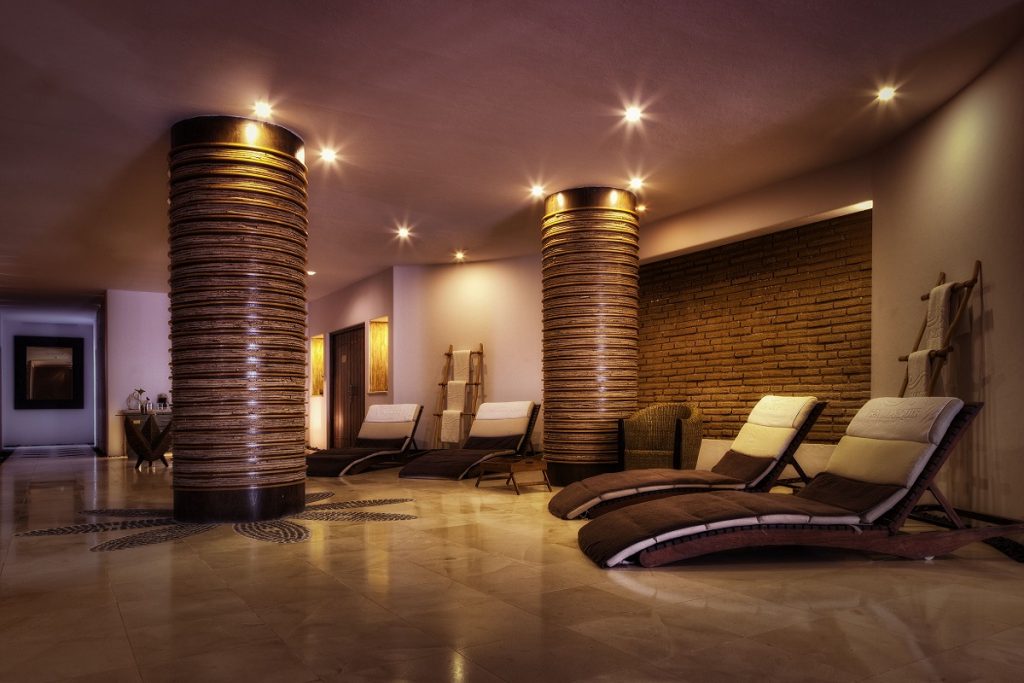 Eventually, you may wish to wander beyond your bed; Marquis Los Cabos' robust programming offers al fresco yoga classes, Spanish lessons, tequila tasting, salsa dancing, snorkeling and scuba diving excursions, and live music performances. Summon your mojo as you watch over a bustling sanctuary of native birds – drawing preening inspiration from the Brown Noddy, Caribbean Martins and Red-billed Tropics. Surrounded by such a luminous platinum sand coastline, how could your significant other possibly say no?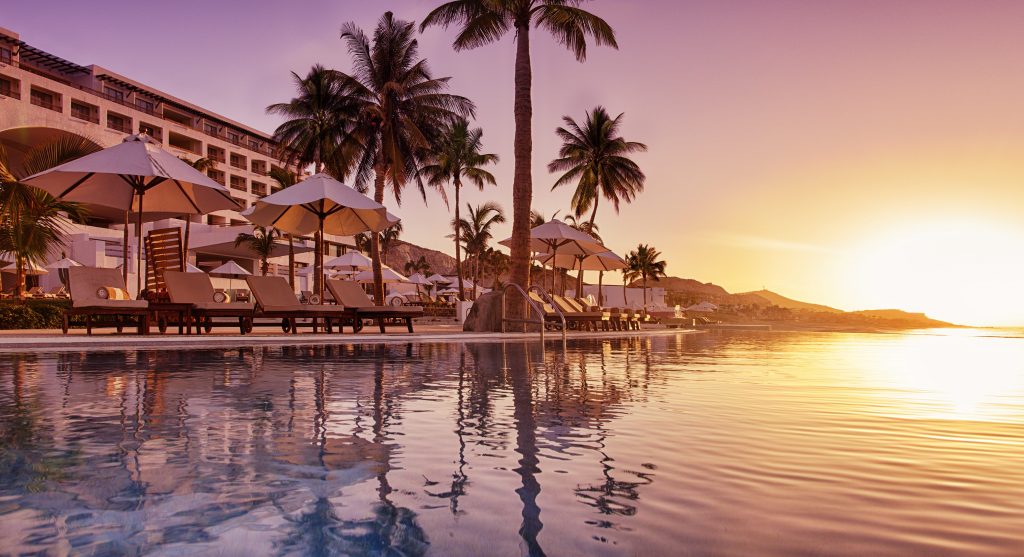 By day, slip between two sparkling infinity pools overlooking Cabo's dreamy coastline; the waters here are a warmer, deeper cobalt, as opposed to the cooler aqua of the Bahamas. Swim up to the submerged seats on the rim for a front row panorama of pristine sand and pumping surf. It's the ideal vantage point to catch the lively acrobatics of dolphins, whales and flying rays.
The pounding surf by the resort makes beach swimming a no go; the upside is that this keeps gawking tourists away. This adds up to miles of white sand all to yourselves. Take romantic strolls past idyllic haciendas and dreamy hillside residences; swoon over dramatic rock formations. If you fancy a sweet saltwater dip, make your way barefoot to the neighboring swim-friendly beach to cool off.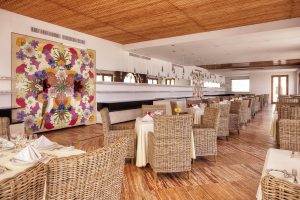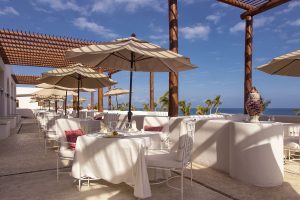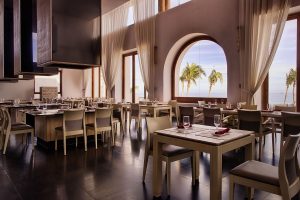 With five restaurants and 24-hour all-inclusive nibbling, it's a foodie fiesta once you are on property. Think freshly baked sweet rolls and steaming rich coffee discreetly delivered to your room every morning via secret room service hatch. Our favorite food experience here was Sakke, the lively pan-Asian teppanyaki table venue that also serves up sublime sushi and sashimi. Make a special reservation at Canto del Mar, the signature French restaurant by Executive Chef Thierry Dufour, a French-born Master Chef. Breakfast at Vista Ballenas excels at made-to-order omelets and catering to eccentric requests, like a rolling order of fresh papaya slices. For poolside nibbles, this resort is renowned for perfecting fajitas and hand-ground guacamole. If you're craving dinner straight from the sea, savor Veracruz-style sea bass at Dos Mares.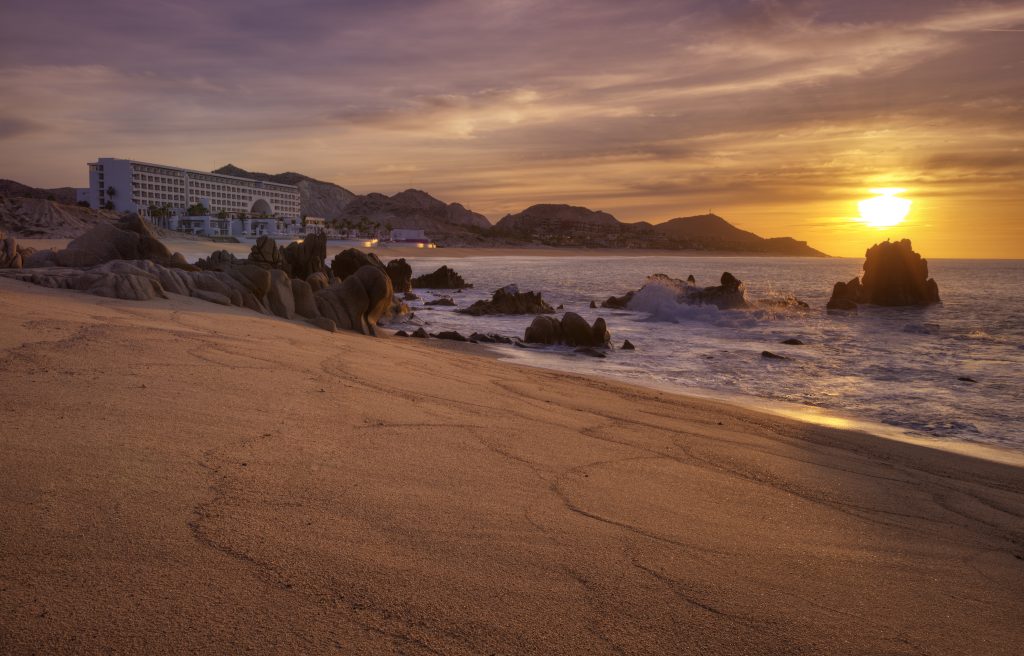 Each day here tumbles spiritedly into the next, little moments add up to lasting impressions – that end of day delicious dash into the sea at twilight, a flute of bubbly sipped on your sprawling private terrace. The staff serves up refined holidays with aplomb; they know how you like your coffee and have mastered your cocktail of choice within hours of arrival. Catering to romantic overtures, this is a stylish linen shirts and kitten heels kind of place, where a bottle of bubbly is always on ice.