Garza Blanca Resort & Spa
Cabo San Lucas, Baja California Sur, Mexico
Your relaxing getaway to the luxurious Garza Blanca Resort & Spa will begin the moment your jet touches down at FBO Terminal Two at Los Cabos International Airport. If you so desire, a private VIP vehicle will be waiting to transport you to this stunning coastal resort just 30 minutes away. It's ideally located between the city of Cabo San Lucas with its lively nightlife and outdoor adventures and the quieter San Jose del Cabo with its quaint charm and colorful colonial architecture. For your accommodations, a spacious oceanfront suite with a private terrace complete with a welcoming hammock awaits you or you may prefer to choose one of the residential retreats, equipped with a full-size gourmet kitchen. Each residential retreat includes the services of a butler who will act as your personal concierge. When you choose the resort's all-inclusive option, your stay will include gourmet dining, premium domestic and international beverages and 24-hour room service. It will also include a choice of relaxing activities, including yoga classes overlooking the Pacific. And if you're bringing the kids, there will be plenty of activities to keep them busy, including games, arts and crafts, face painting and more.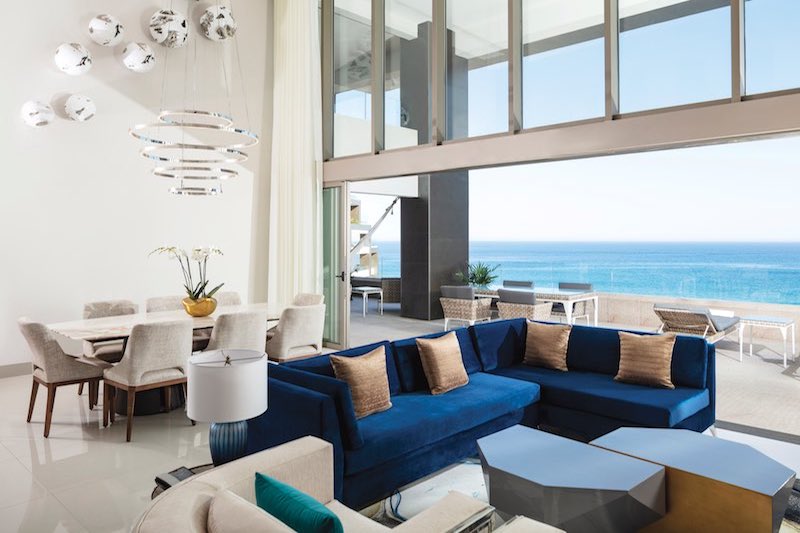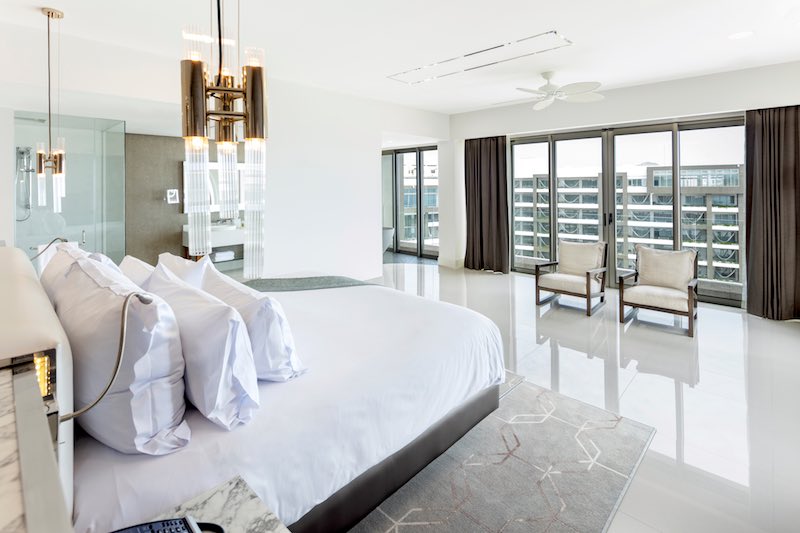 As a guest of Garza Blanca Resort & Spa, you'll quickly discover that the resort offers some of the finest dining in Cabo. Choose from the succulent dry-aged meats at Bocados Steak House, a fusion of Japanese cuisine and Mexican flavors at Hiroshi or traditional Mexican dishes with a contemporary twist at Blanca Blue. You'll also discover something fun that you wouldn't expect to find at a luxury resort—a colorful food truck—only this one serves as an oceanfront raw bar. If you prefer, you can even arrange to have a private chef prepare dinner, customized to your tastes and served on the beach or in your suite, complete with sake and tequila tastings.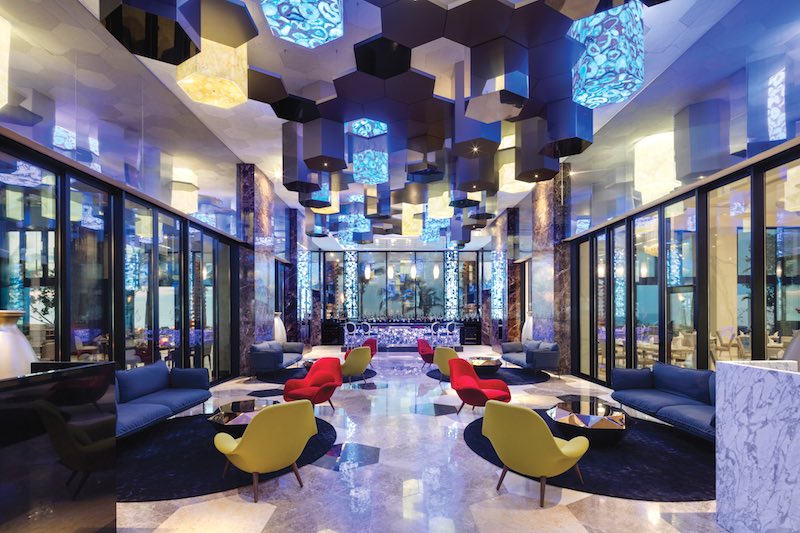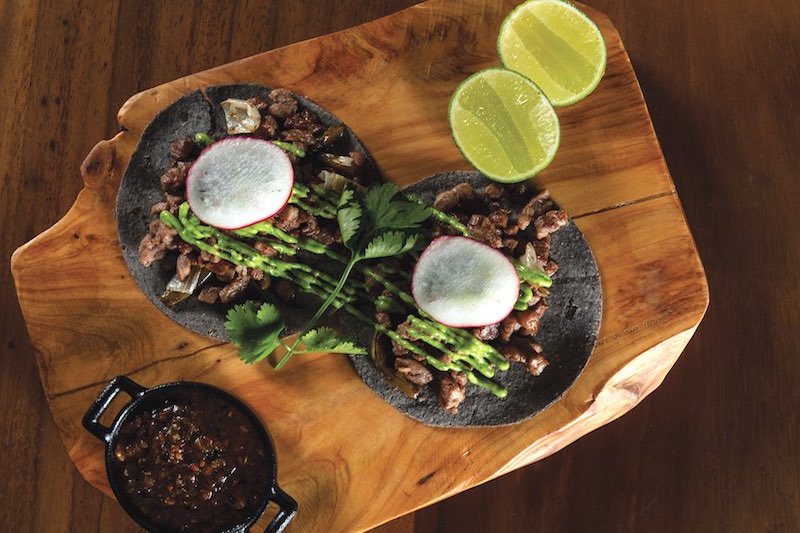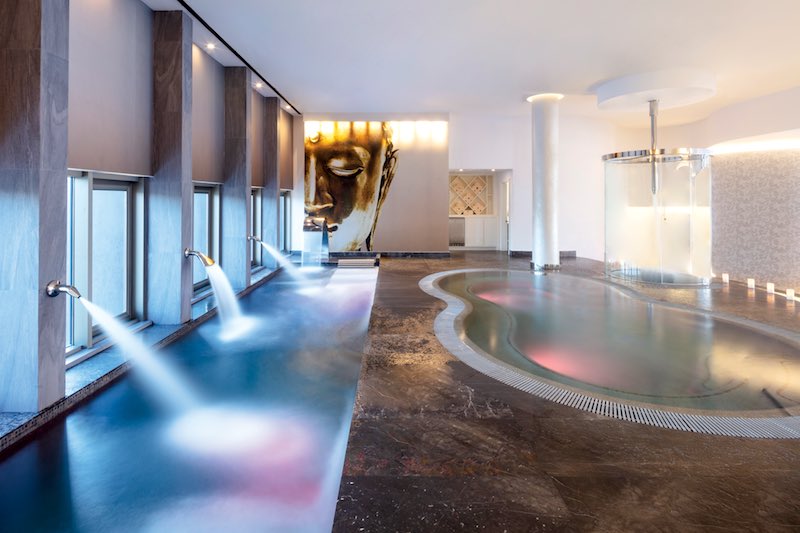 If you think this beachfront retreat already offers plenty of ways to relax, wait until you visit the resort's world-class Spa Imagine. Whether you choose to indulge in the Hydrotherapy Ritual, a nourishing HydraFacial or another soothing spa treatment or opt to enjoy the vitality pool, jacuzzi, steam room, sauna, ice-cold dipping pool or power plunge shower, you're sure to experience pure bliss. In fact, during your stay at Garza Blanca Resort, you'll find that the entire resort exudes a sense of relaxation and calmness. Great music will add to the welcoming ambiance throughout your stay, whether it's playing as you walk along the pathways of the resort or you're listening to live music as you dine at the restaurants or lounge by the pool. If relaxation and a sense of calm are what you're after, you'll definitely find it at Garza Blanca Resort & Spa.
The Tropical Grand Mansion
Quintessence Anguilla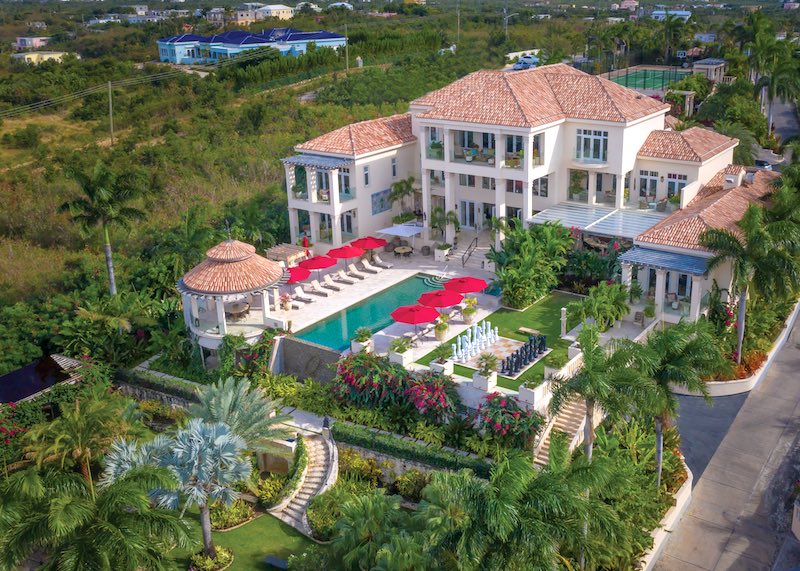 A British overseas territory in the Eastern Caribbean, Anguilla is home to 33 sprawling beaches, an array of luxury accommodations, and an abundance of culinary offerings. Add a year-round forecast of sunshine with temps in the 80's, a friendly local vibe, and plenty of fresh lobster and it's easy to see why it's become one of the most sought-after vacation spots. With a new flight from Miami that marks the island's first-ever nonstop, direct flight from the U.S., visiting has never been easier.
Affectionately nicknamed "The Tropical Grand Mansion," Quintessence is a boutique hotel offers the feel of a private villa with all the amenities of a full-service resort. The oceanfront property features nine unique suites, a spa, tennis courts, French-Caribbean fine dining, and a striking design with decor from the art collection of its owner, Geoffrey Fieger. A member of Relais & Chateaux, the property spares no expense when it comes to servicing its guests, from butler service to spontaneous yacht charters to dreamy Hästens mattresses with price tags that exceed that of a new Toyota Camry.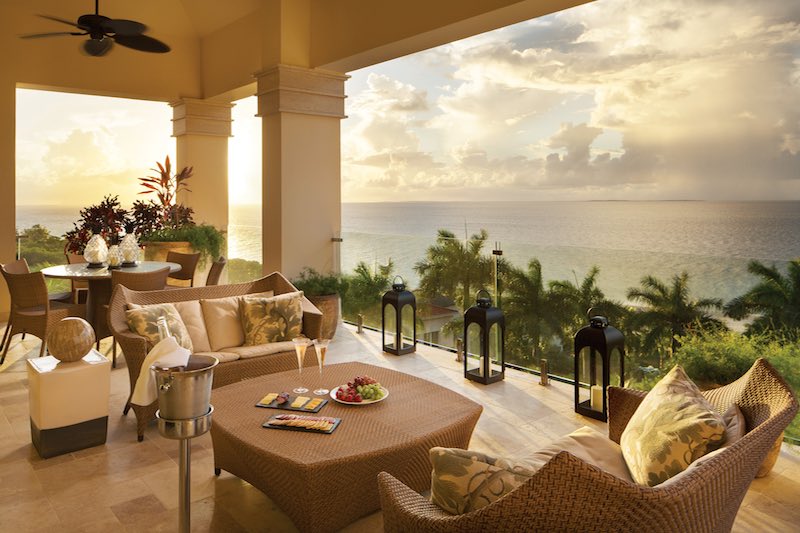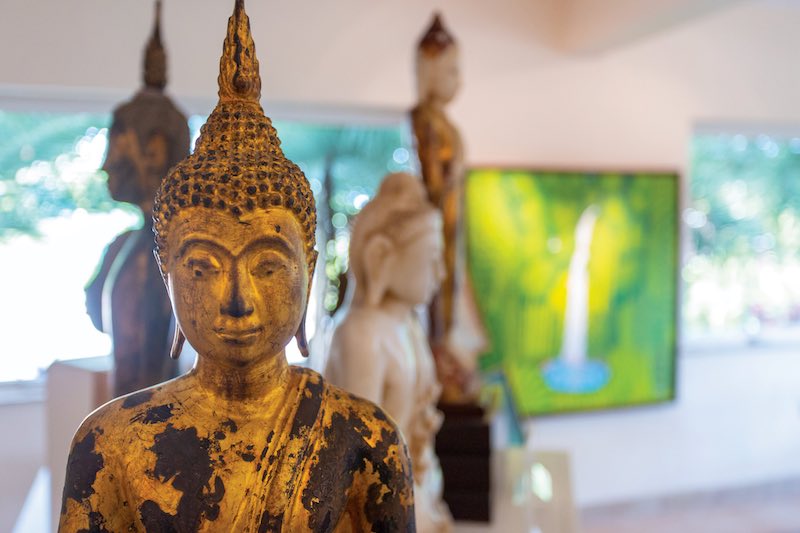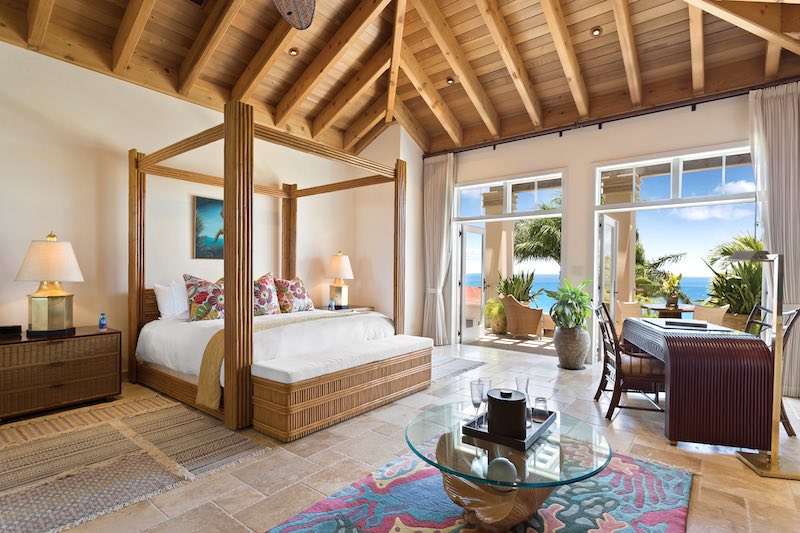 Quintessence boasts a state-of-the-art Tuscan wine cellar and offers a Bruts, Blancs & Beaches package that includes round-trip private flights from the U.S., penthouse accommodations, and special vintages to savor from Fieger's wine collection. This year, guests will also be able to imbibe in a new Champagne tasting cellar, or book a viewing in the Q Art Gallery, where the work of renowned artists like Jasmin Joseph, Henri Robert Brésil, and Marlene Rose is available for purchase.
With a superyacht marina currently in development, Anguilla is a favorite among the yachting crowd. Charter guests can dock at Sandy Ground or the Anguilla International Yacht Club, where transportation to Quintessence or their next destination will be arranged.
Cabot Saint Lucia
Saint Lucia, West Indies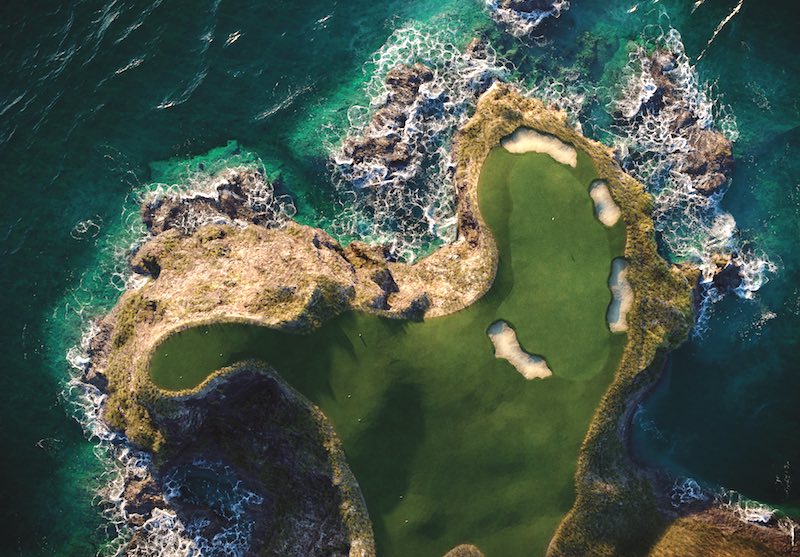 Renowned golf course architects Bill Coore and Ben Crenshaw certainly chose a magnificent setting for their first Caribbean golf course. From its perch overlooking the Atlantic, their Cabot Point course at Cabot Saint Lucia takes full advantage of the island's lush terrain, cliffs, valleys and rocky outcrops to deliver 18 holes that are as mesmerizing as they are challenging. The course is surrounded by the Cabot Saint Lucia resort community, now under development, which will provide residents and their guests with the finest in amenities, including three restaurants, a world-class spa, full-service beach club, a wellness center and more. Prime real estate at Cabot Saint Lucia is now available with a choice of premium, ocean view lots and stunning Fairway Villas.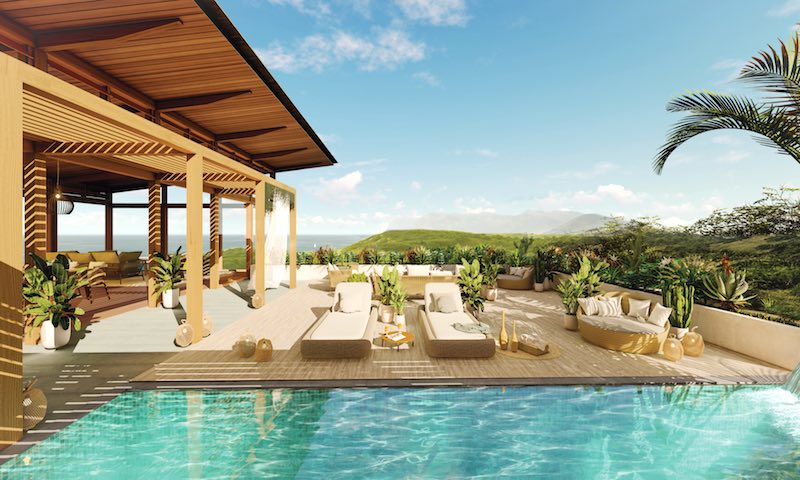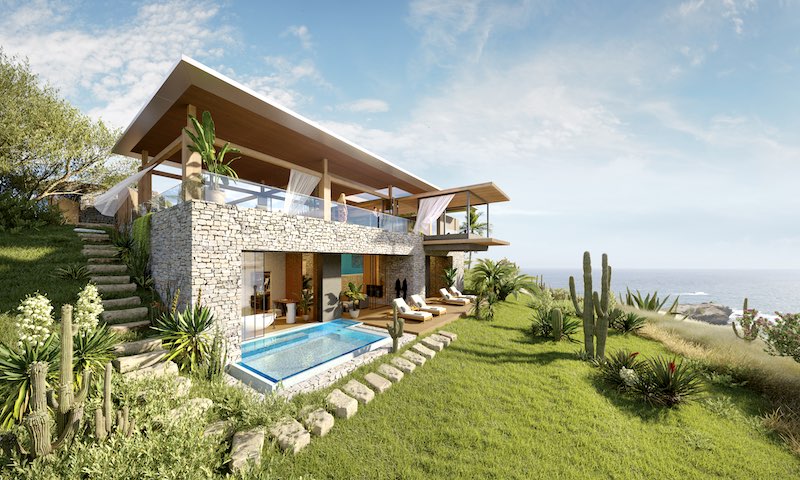 These three- and four-bedroom residences feature a contemporary stone-and-timber design with a central courtyard to provide light-filled indoor and outdoor living. Each villa also has a private pool with a waterfall, further adding to the tranquil ambiance. Guests arriving by yacht will find that Cabot Saint Lucia is conveniently located less than 10 minutes from Rodney Bay and private transportation to the resort community is provided. For owners who wish to enjoy a sea excursion during their stay, the Invincible 40' catamaran is available for rent. All of these amenities and more will combine to create an irresistible Caribbean seaside getaway at Cabot Saint Lucia.
Rosewood Phuket
Phuket, Thailand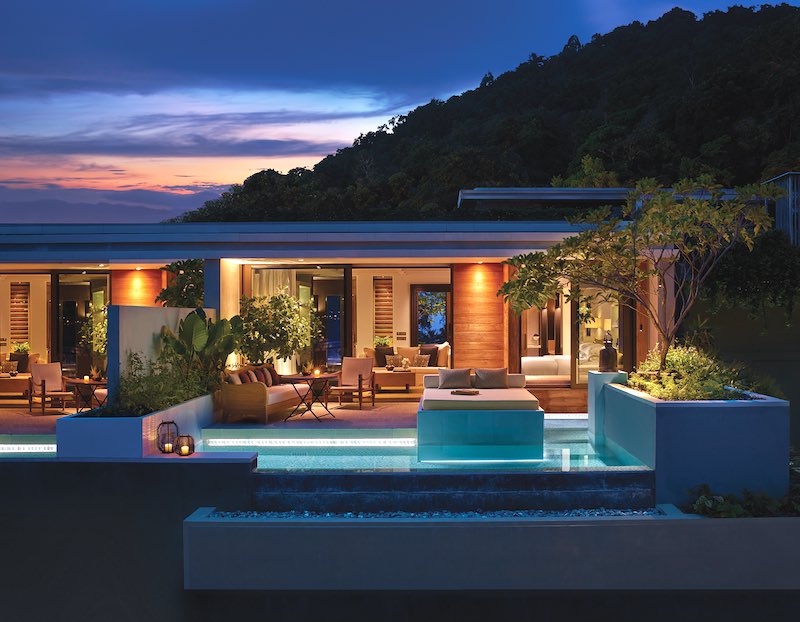 Since its opening in 2017, this luxurious beachfront resort set on Phuket's exquisite Emerald Bay has earned numerous accolades as one of the best new resorts in the world. The ambiance of this secluded island haven is inspired by the natural landscape and diverse cultures of Phuket. Featuring a contemporary design, the resort's stone-and-timber architecture is accented with with floor-to-ceiling windows to enable guests to fully immerse themselves in the island's scenic beauty. The furnishings, done in neutral color palettes, are crafted from natural materials. For accommodations, guests have a choice of 71 pavilions and villas. One of the premier choices is the 8,568-square-foot, two-bedroom Ocean House, a tropical retreat set just steps away from the warm crystalline waters of Emerald Bay. The spacious villa features garden courtyards and an outdoor terrace with a large private pool. Guests enjoy an exquisite Thai welcome amenity, a designer bed with Frette linens, touch panel in-room technology, 24-hour room service and a fully-stocked personal bar. The services of a personal assistant are available upon request.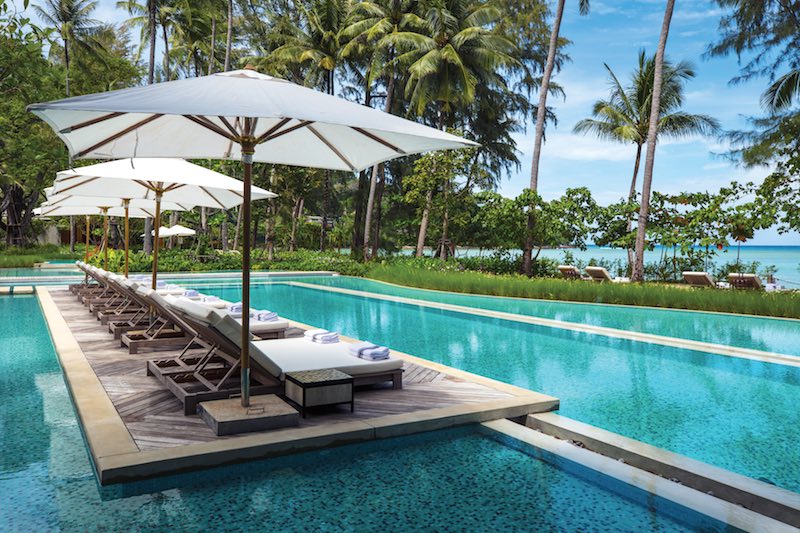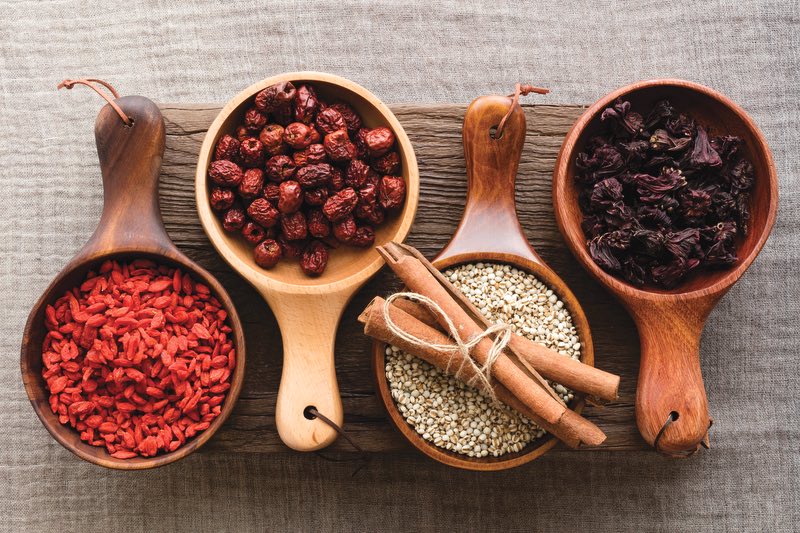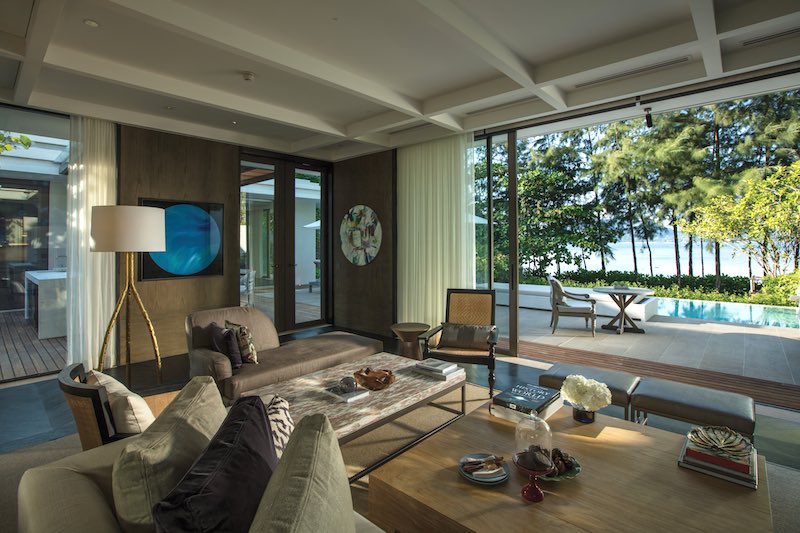 Among the resort's options for open air dining are the Red Sauce Italian Bistro and Ta Khai where authentic Thai dishes are inspired by the local fishermen's catch of the day. For the most romantic experience, a private dinner can be prepared by a personal chef and served by candlelight on the beach under the stars. Rounding out the Rosewood Phuket amenities are a full menu of spa and wellness services, water sports, golf at two of the island's finest courses and a choice of excursions by land, sea or air. For even more memorable experiences, guests can visit the Phuket Elephant Sanctuary to observe elephants in their natural habitat or soar through the canopy of the island's unspoiled rainforest on a network of 16 ziplines.