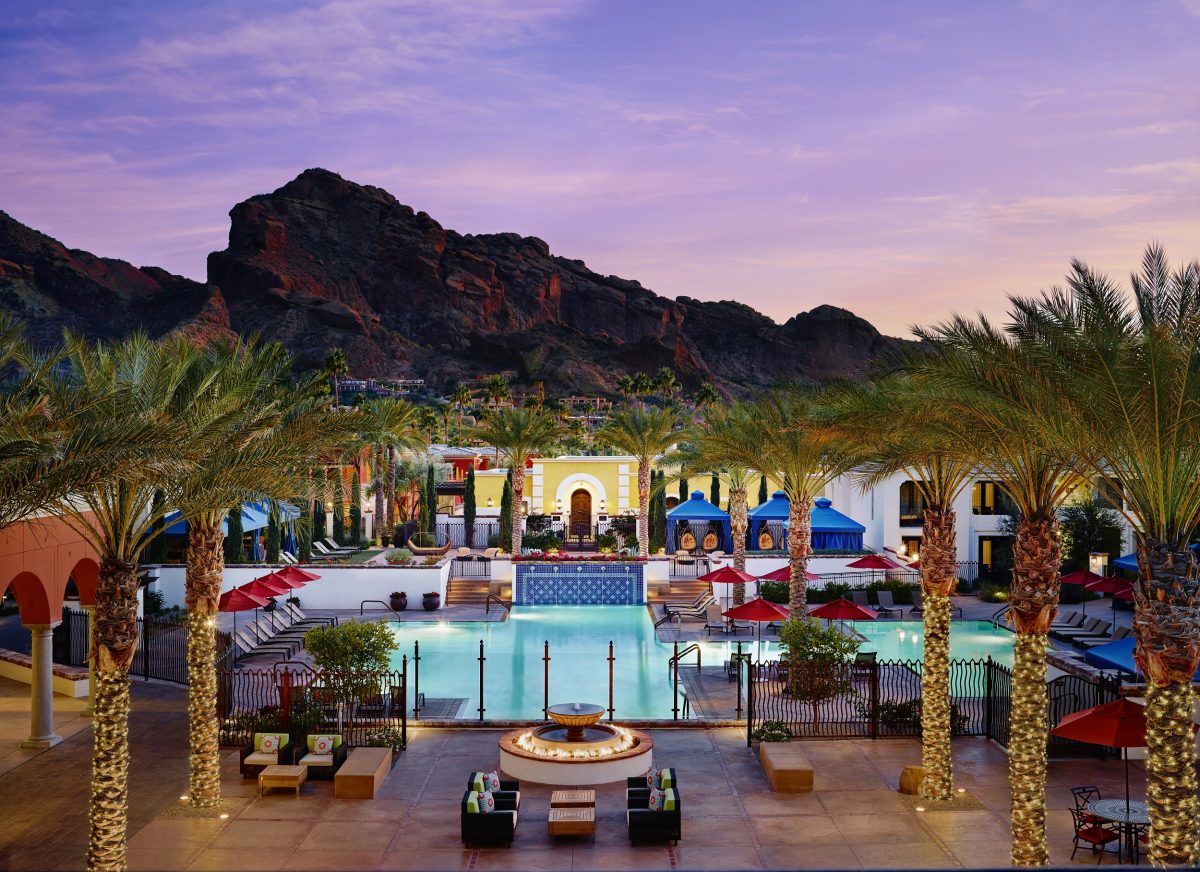 Since its opening in 2008, the OMNI at Montelucia Resort and Spa has held a reputation as one of the finest resorts in all of the sunny vacation destination that is Scottsdale, Arizona. Nestled on the base of picturesque Camelback Mountain, this expansive, Spanish-style retreat is renowned for — and distinguishes itself from the myriad luxury resorts in the area with — its gorgeous architecture, fine dining, luxe accommodations, and world-class Joya Spa. The hotel is secluded, unique, and has a pervasive relaxing quality that elevates your stay there.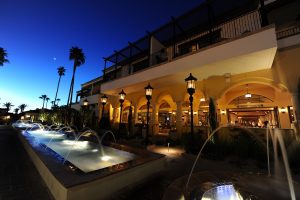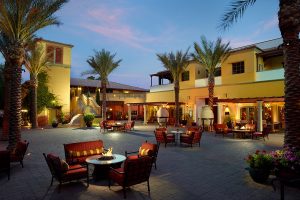 In a city where many luxury resorts ape similar architectural styles, OMNI at Montelucia scores points for being willing to go bold with its clearly-orchestrated themed design. Intended to bring the Moroccan Desert to the Sonoran, Montelucia dazzles with its Southern-Spanish architecture and fine refinements throughout like a grand "Alhambra" walkway, massive "Puerta de Postigo" doors, and authentic bell from el Camino Real. The intention was to create the feeling for guests during their stay that they are living in an authentic Andalusian village, and one could easily get lost leisurely wandering through this massive resort "city." (Pro Tip: don't throw away the map they give you when you check in.)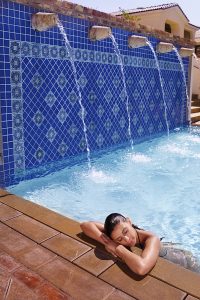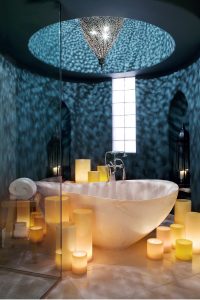 Perhaps nowhere is the resort's theme more fully realized than in its massive Kasbah Pool. The grandest of the resort's three shimmering pools, this massive oasis is the epicenter of the resort and features numerous exquisite architectural details throughout. Enveloped by fire pits, the multi-level Kasbah Pool offers ample seating, a full restaurant, bar, and lounge area. There are many spacious cabanas to be rented for escaping the heat, and the poolside menu is way better than it has any right to be, with delicious offerings like gourmet margarita flatbreads with fresh mozzarella and succulent tequila shrimp cocktails.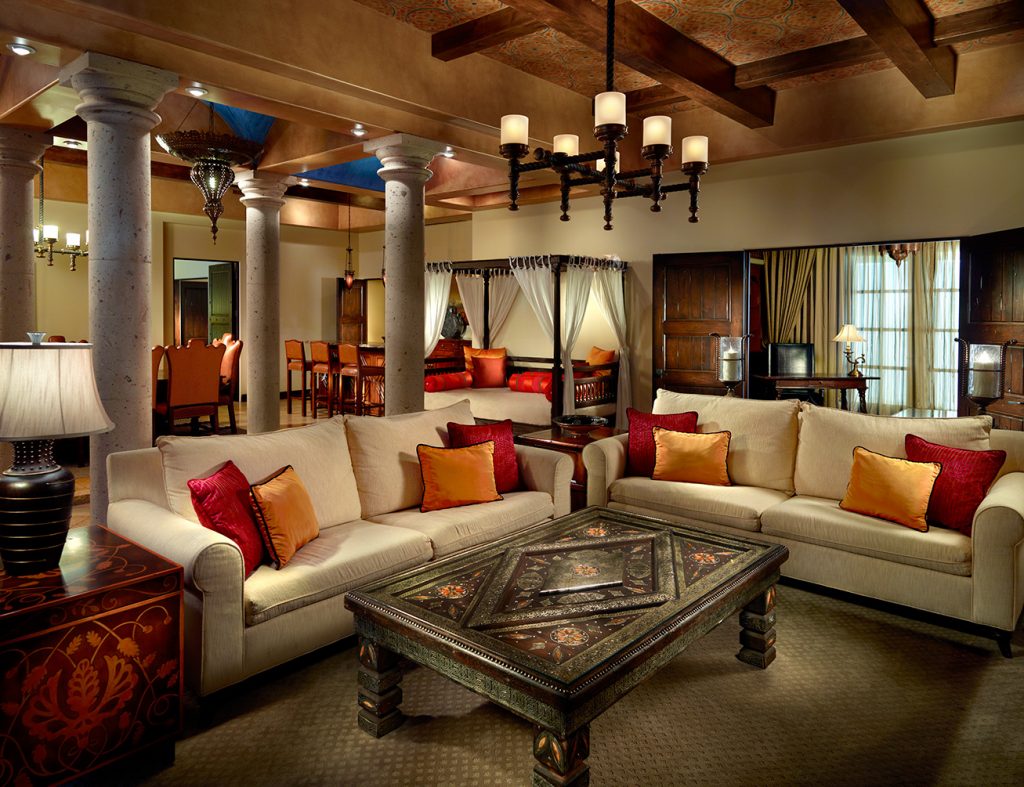 As mentioned, the accommodations at Montelucia are uniformly luxe. Even the standard rooms are larger than many resort suites and feature generous patios and fine Moroccan details throughout. But the suites are truly spectacular. The 2,800-square-foot Camelback Villa is a vast, two-bedroom marvel that truly makes you feel like you are living in a Spanish villa. It features a panoramic views, a private gym, and extensive patio areas large enough to accommodate 300 guests. Its sister presidential suite, the Andalusian, has the same square footage but an entirely different aesthetic with a massive marble entryway and private pool and spa. But regardless of what size room you book, we recommend at least asking for one with a view of Camelback Mountain, as the sunrises and sunsets are truly breathtaking.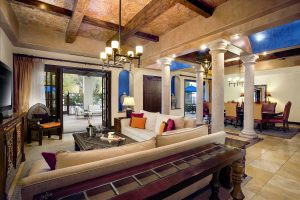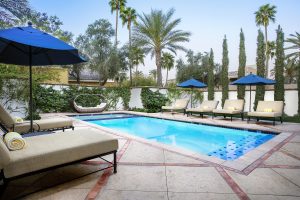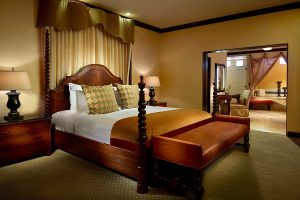 As for dining, there are myriad options at the resort. With its floor-to-ceiling windows and unique interior design, Centro certainly stands out visually and is a great place to grab something quick for lunch or dinner while watching a game inside or a sunset by the outdoor fire pits. Inviting tapas spot Mbar also features fire pits and has communal outdoor seating, great cocktails, and an impressive selection of Spanish wines. Meanwhile, Crave Cafe is an artisanal food market offering exquisite house-made gelato and plays host to fun events like art challenges and olive oil tastings.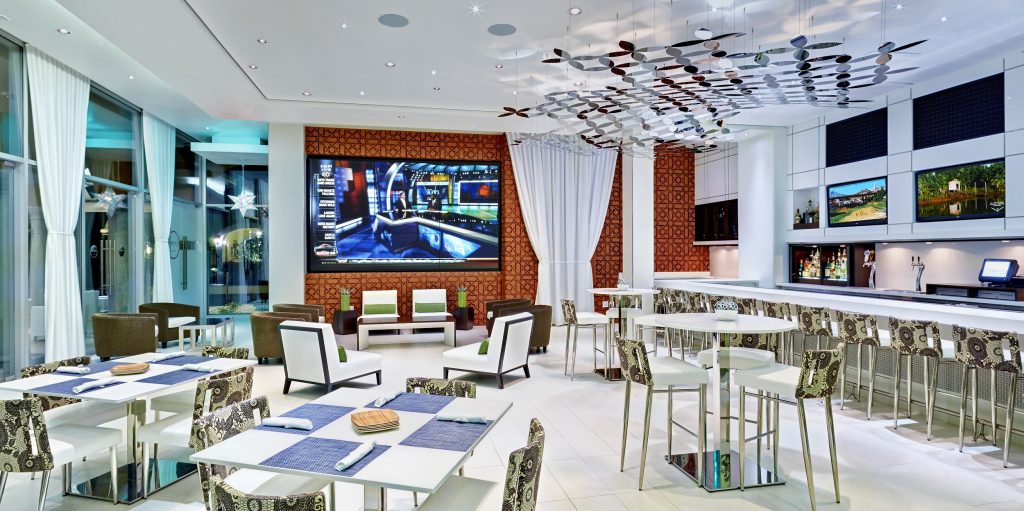 But the real culinary draw at the resort is of course its flagship restaurant, Prado. With its indoor/outdoor seating and expansive, Spanish-style dining room, the restaurant has an almost overabundance of Old World atmosphere. And while it had been drawing acclaim and attracting non-resort guests for years, the new direction of renowned chef Alex Stratta (of Le Cirque fame) has elevated Prado to the status of one of the Southwest's best culinary destinations. Boasting (among numerous other distinctions) two Michelin stars, a James Beard Award for Best Chef, and the prestigious title of Iron Chef, Statta is one of the best chefs in all of America, and his new Prado menu is a proud reflection of just that.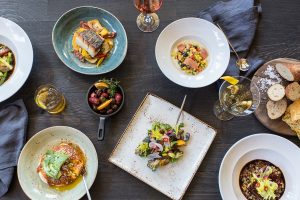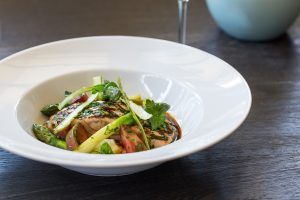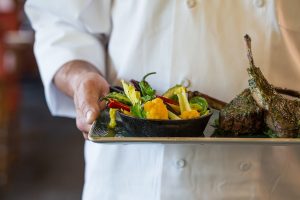 Featuring an array of innovative Spanish-styled dishes that make the most of fresh, local ingredients, the cuisine at Prado is truly delightful. Standouts include buttery seared scallops atop a purple cauliflower puree and surrounded by wild mushrooms and savory pancetta; a near-perfect, "Basque-style" roasted sea bass with peppers and tomatoes; roasted halibut with pancetta swimming in lobster sauce; and mouth-watering veal cheeks with orange blossom honey polenta accompanied by an invigorating array of spices. Coupled with its outstanding service and one-of-a-kind ambiance, these dishes make Prado a truly unforgettable dining experience.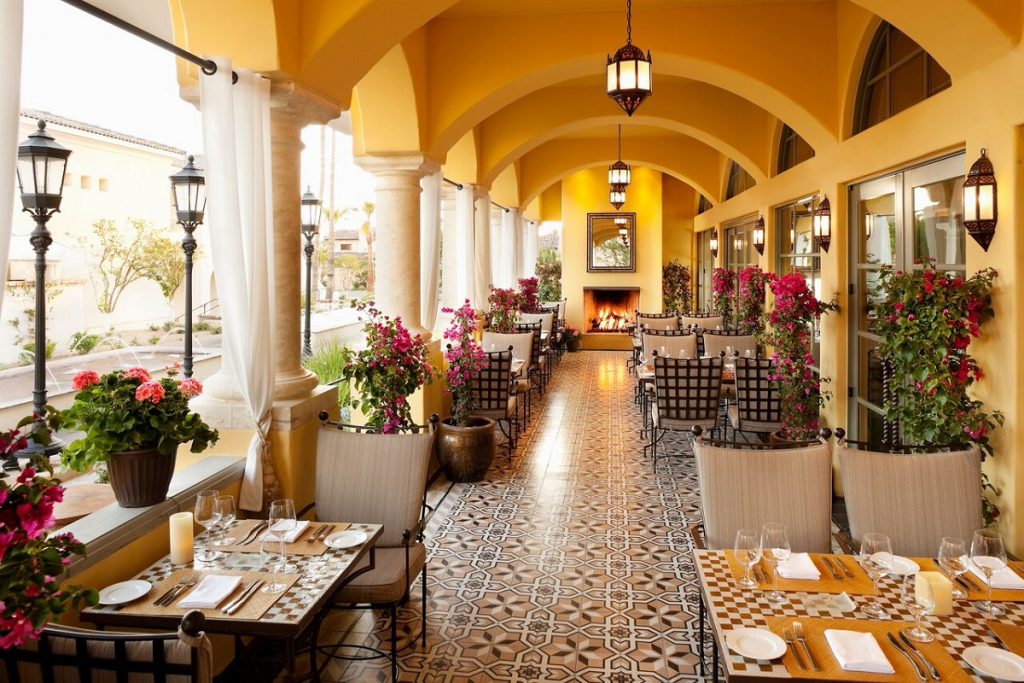 And of course one cannot discuss Montelucia and neglect to mention its gigantic, world-class spa, Joya. Designed by the award-winning Sylvia Sepielli, Joya has a memorable, unique, and utterly tranquil atmosphere throughout. Upon arrival, guests are greeted by a "Joy Coordinator" who escorts you up the sweeping spiral staircase and down a vast, Moroccan-style hallway which leads to a room illuminated by a massive, 55-pound color-changing quartz crystal. From there you you are asked to choose one of five themed healing stones and begin your day of immense relaxation. Service at the spa is among the best we've ever seen and innovative treatments include stone massages, detox clay wraps, and cranberry orange sugar scrubs.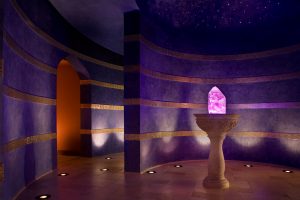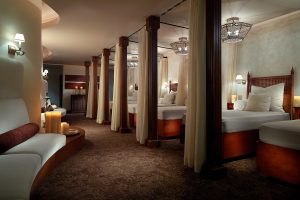 In summation, a stay at OMNI at Montelucia is truly a transformative experience. The resort earns its sterling reputation as one of the Southwest's premier getaways and its unique design, impeccable service, sweeping views, Prado restaurant, and Joya spa place it firmly at the top of our list of best luxury resorts in our hometown of Scottsdale. Highly recommended.