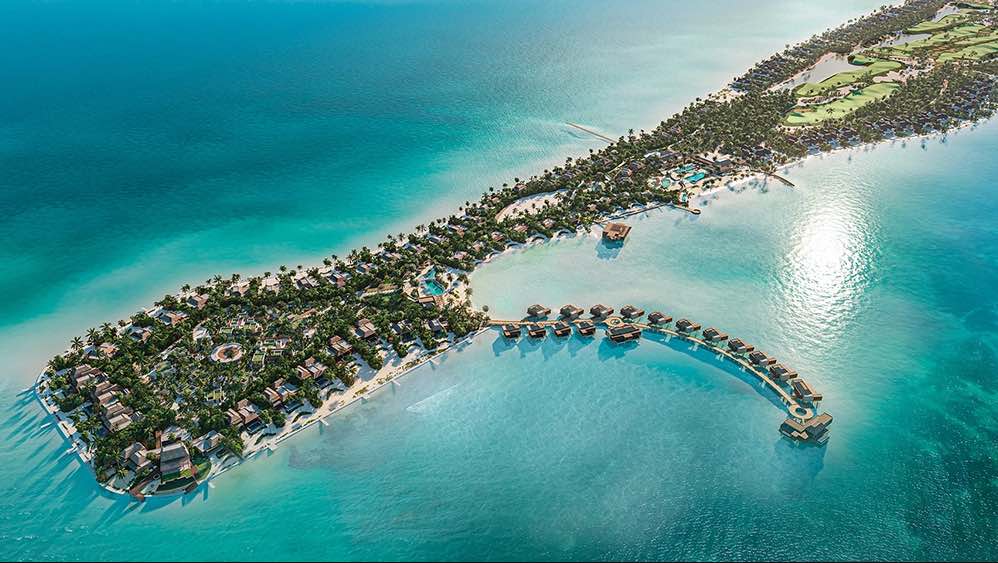 When it comes to ultra-luxe experience-based destinations in the Americas, few places conjure the senses like the Caribbean Island of Belize. Its proximity to the United States, world class diving, hiking, and historical landmarks are a major draw of this exotic travelers' paradise.
Iconic brands have taken notice, and today, the Four Seasons luxury resort group is planning to design and build a stunning new property off the coast of Belize, set to open in the Spring of 2024. The exclusive island development, named Caye Chapel, will have 24 oceanfront houses and a 104-room resort with opulent bungalows overlooking the sea, and will be Four Season's first ever private island.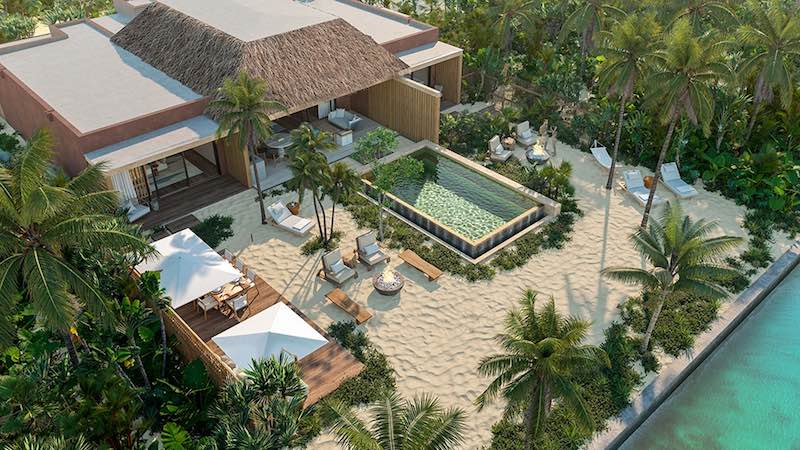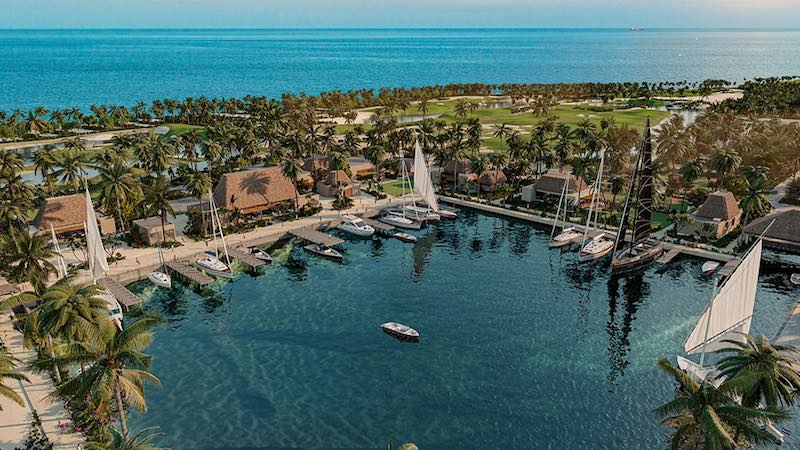 The private island hideaway will be accessible only by the island's own fleet of aircraft and watercraft and will comprise 280 acres featuring over 6 miles of pristine white sandy beaches. The Caye Chapel island oasis is located just 16 miles from Belize City and can be reached by sailboat in under 30 minutes or by plane in just 10 minutes. The property's location is amid a maritime nature refuge at the border of the spectacular Belize Barrier Reef. Perfectly situated, it's recognized as a UNESCO World Heritage Site for being the biggest reef of its kind in the Western Hemisphere.
This world class resort is intended to celebrate the stunning natural scenery of Belize and all its unique experiences. Four Season's guests will be able to participate in a wide array of adventures such as sailing, kayaking, kiteboarding, and jet skiing. Furthermore, there will be snorkeling tours offered to the reef as well as incomparable sea dives led by acclaimed environmentalist Fabien Cousteau.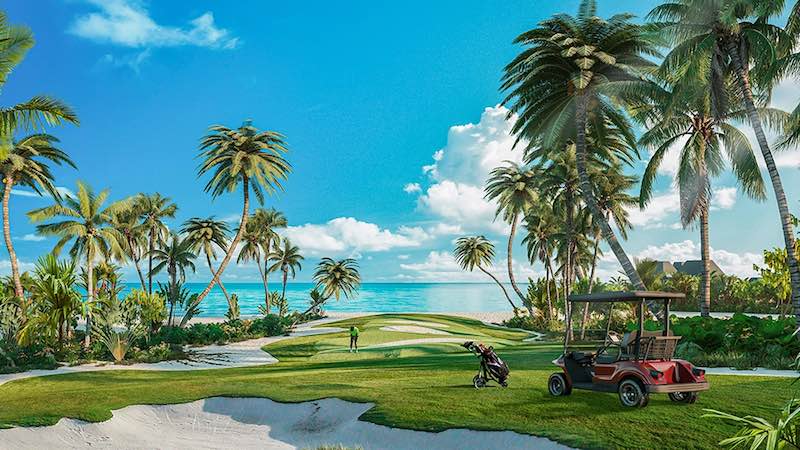 The resort will include a magnificent nine-hole reversible golf course with practice range that turns into a multiple course layout, and a designated full-service spa and wellness center known as the Sunrise Sanctuary. The spa-sanctuary also boasts a yoga and meditation studio, a gorgeous swimming pool, an indoor-outdoor recreation and fitness center complete with a massive sports court, an observatory for astronomy, and a natural preserve with private hiking paths.
When it comes to fine dining at the Caye Chapel, a waterfront trademark sushi and omakase restaurant, along with an all-day high-end seafood restaurant with farm-to-table bistro, wine bar, and a lounge bar with inventive bespoke island drinks are also planned. Additionally, guests will be given comprehensive access to the poolside café and room service which will be included as part of the Four Seasons available dining options.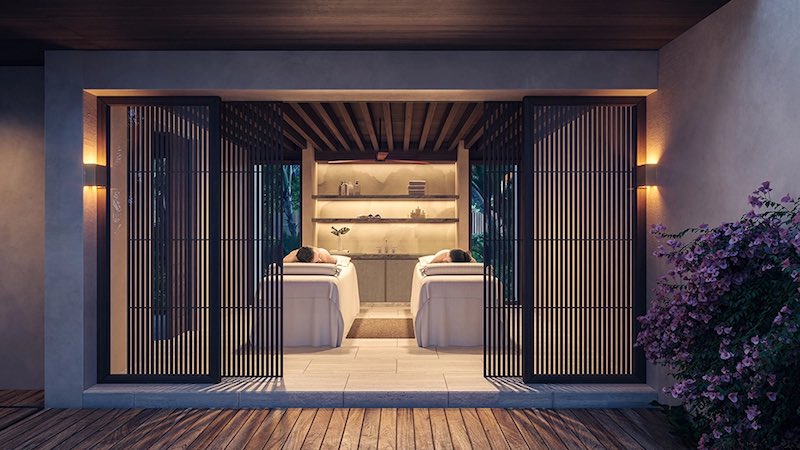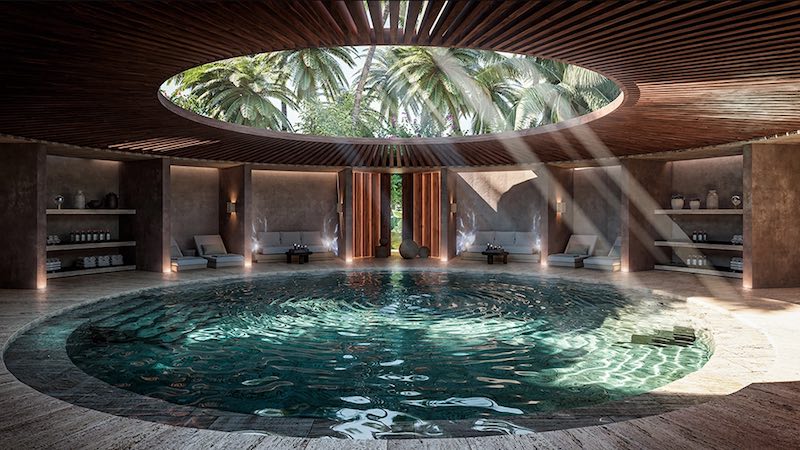 For the kids staying here, there will be plenty of fun activities, featuring a diving school, off-island animal expeditions, an immersive water park, and educational organic gardening programs at the Fort, which is an instructional and adventure facility geared towards children. All programs are meant to help youngsters love and experience the scenic beauty of the resort and island surroundings.
Four Seasons cares about the natural habitat that encompasses their new property, and maintains their mission and dedication to preservation and conservation initiatives, natural reserves, and outdoor activities. On-site there is also a Cousteau-named conservation center committed to maintaining and improving the reef.